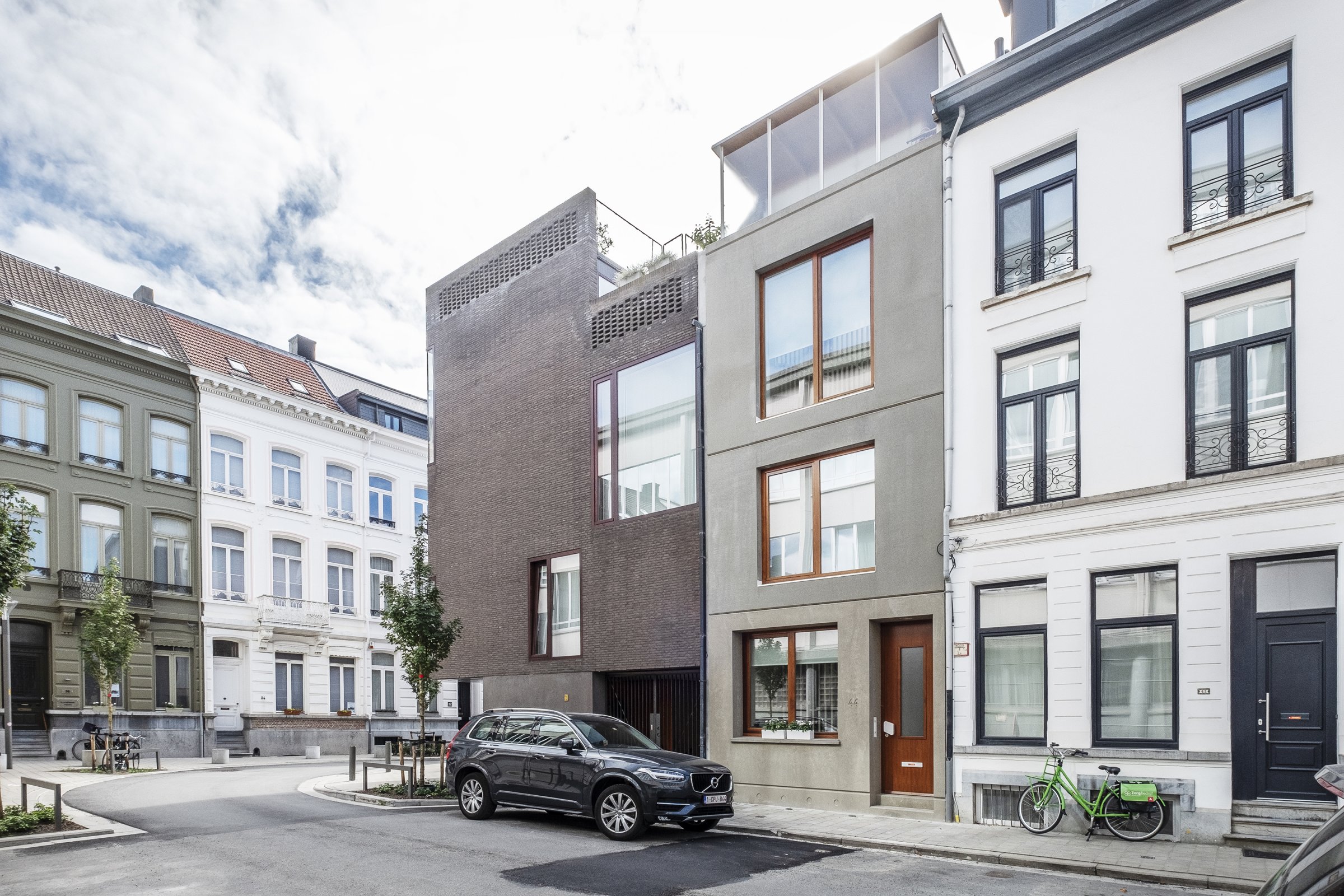 In 2003 we built our very first house in the city, for a young family.
On an empty corner lot, their adamant family tower appeared, a dwelling organised around a cluster of open spaces.
Inside, split-levels enhance and condense the space, while the facade functions as a diplomatic filter between private and public spheres.
The assignment marked the launch of our young office.
In the meantime, everyone's a bit older and wiser and the family needs a little extra breathing space.
The 19th century bothy next doors is demolished and we imagine a buffer tank for the initial house.
How to remodel ones' first work.
We honour the urban lot. Over time, the enlarged house can be easily split into two separate houses again, both spatially and functional. We avoid an overwrought separation between the old and the new. Todays' new is tomorrows' old.

Private house
Antwerp-Belgium
2003 & 2015
Client: Private
Structural engineering: UTIL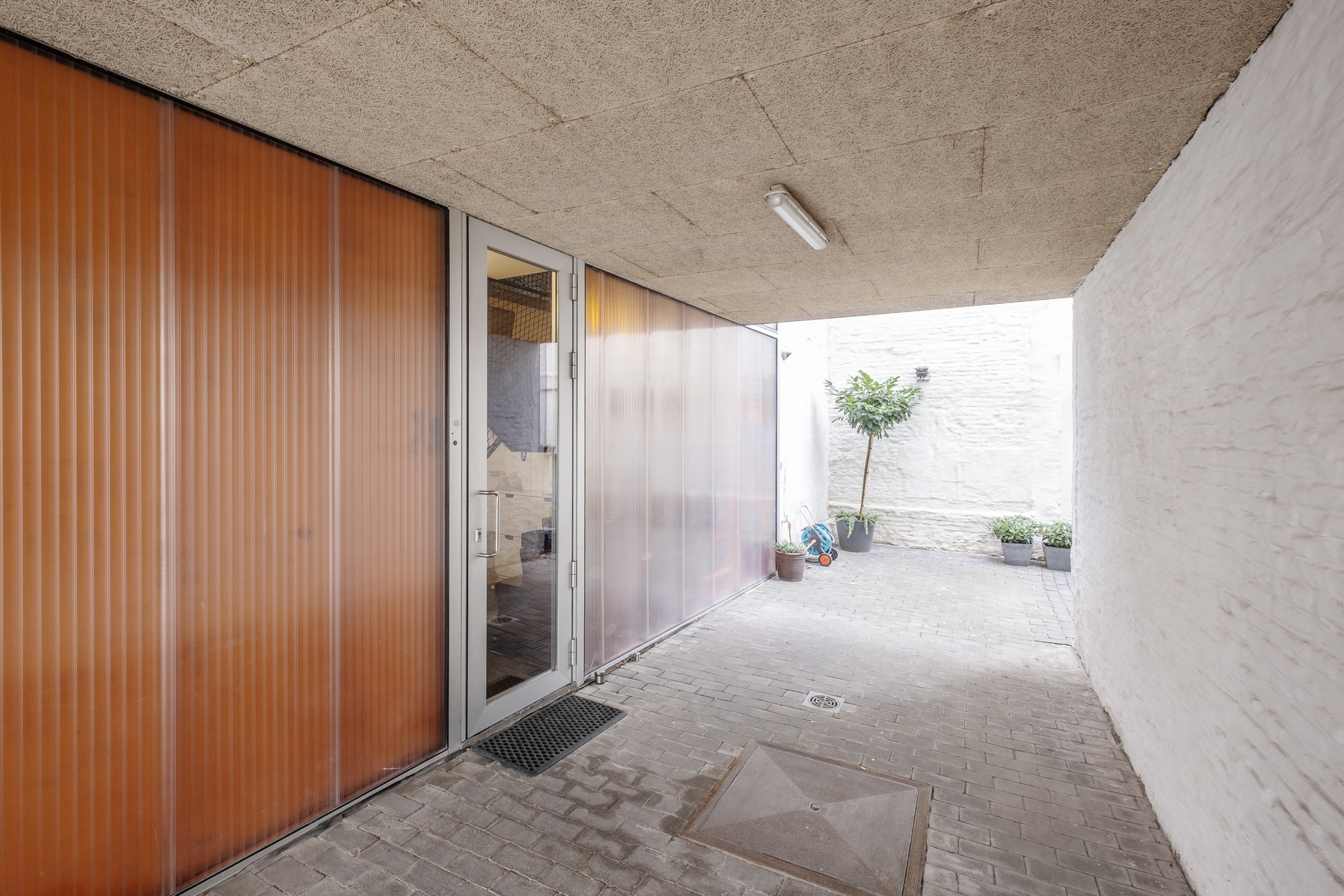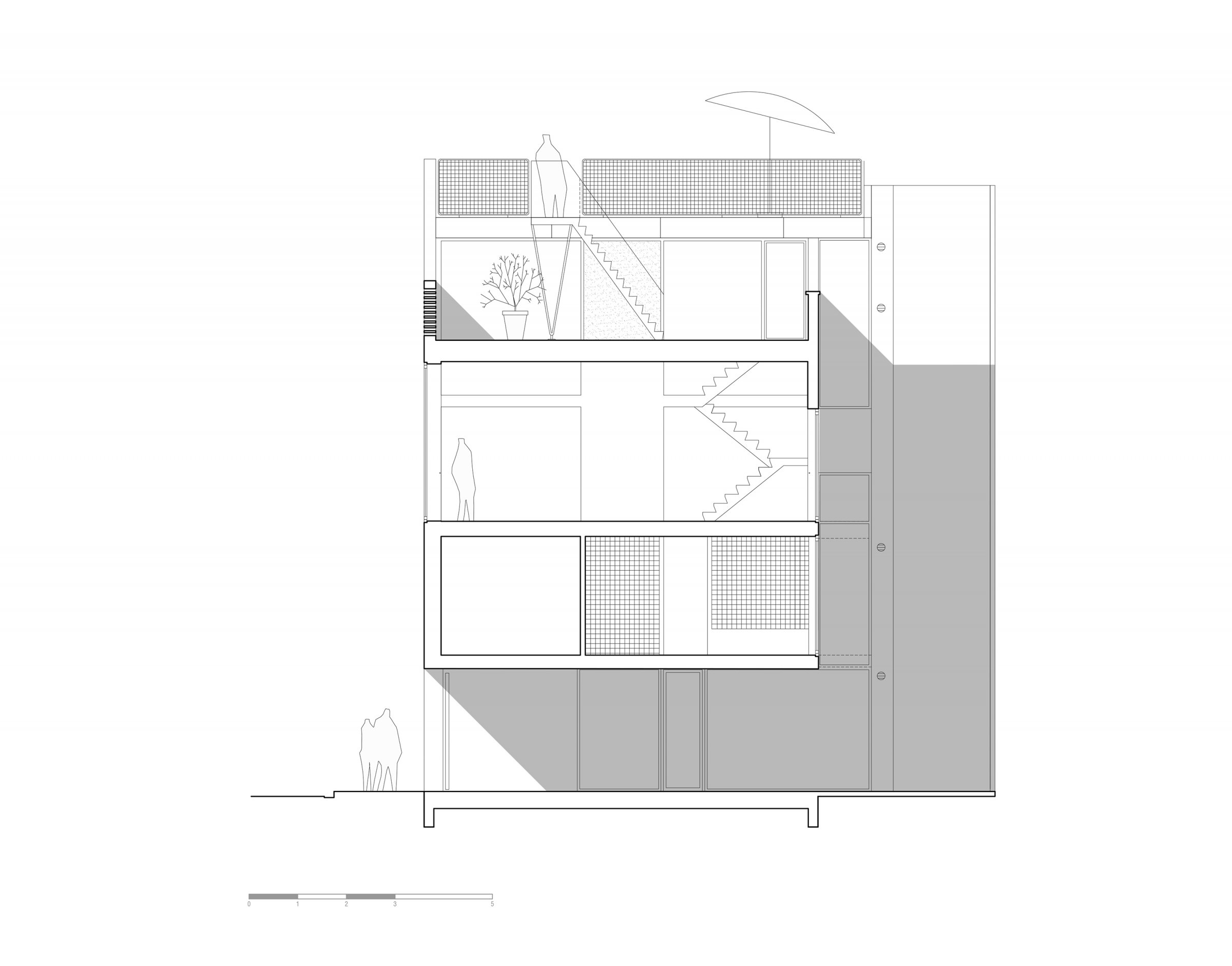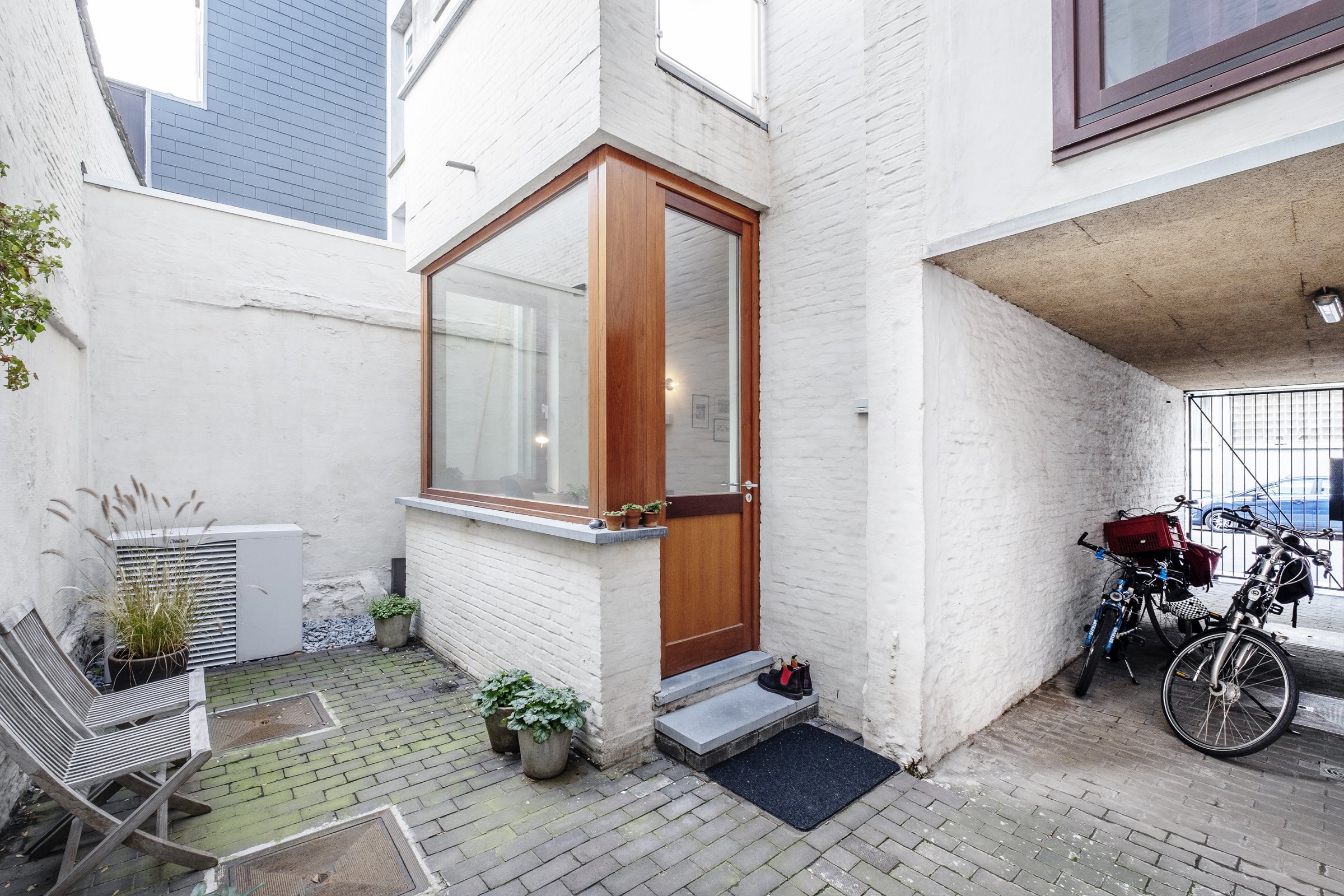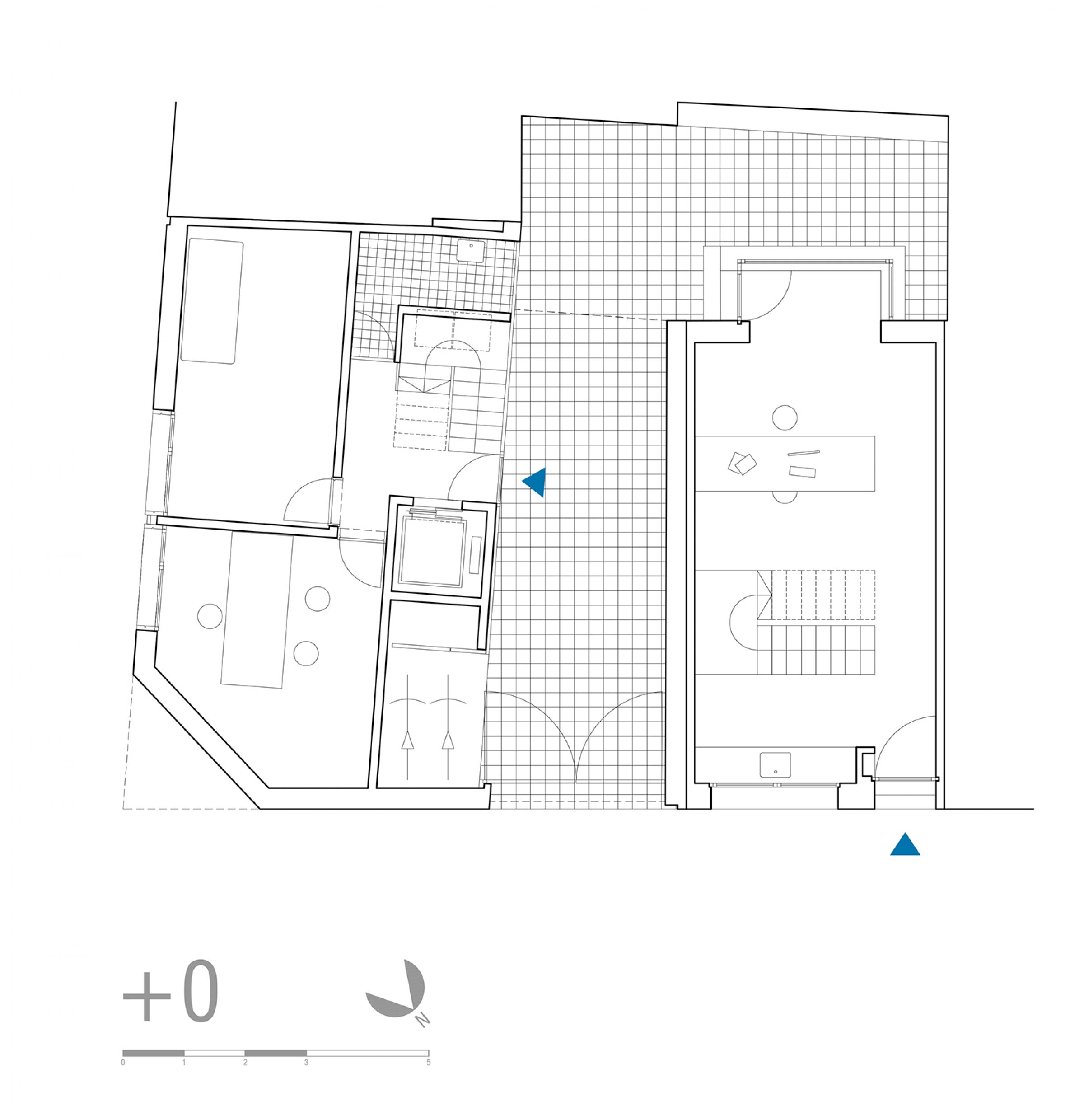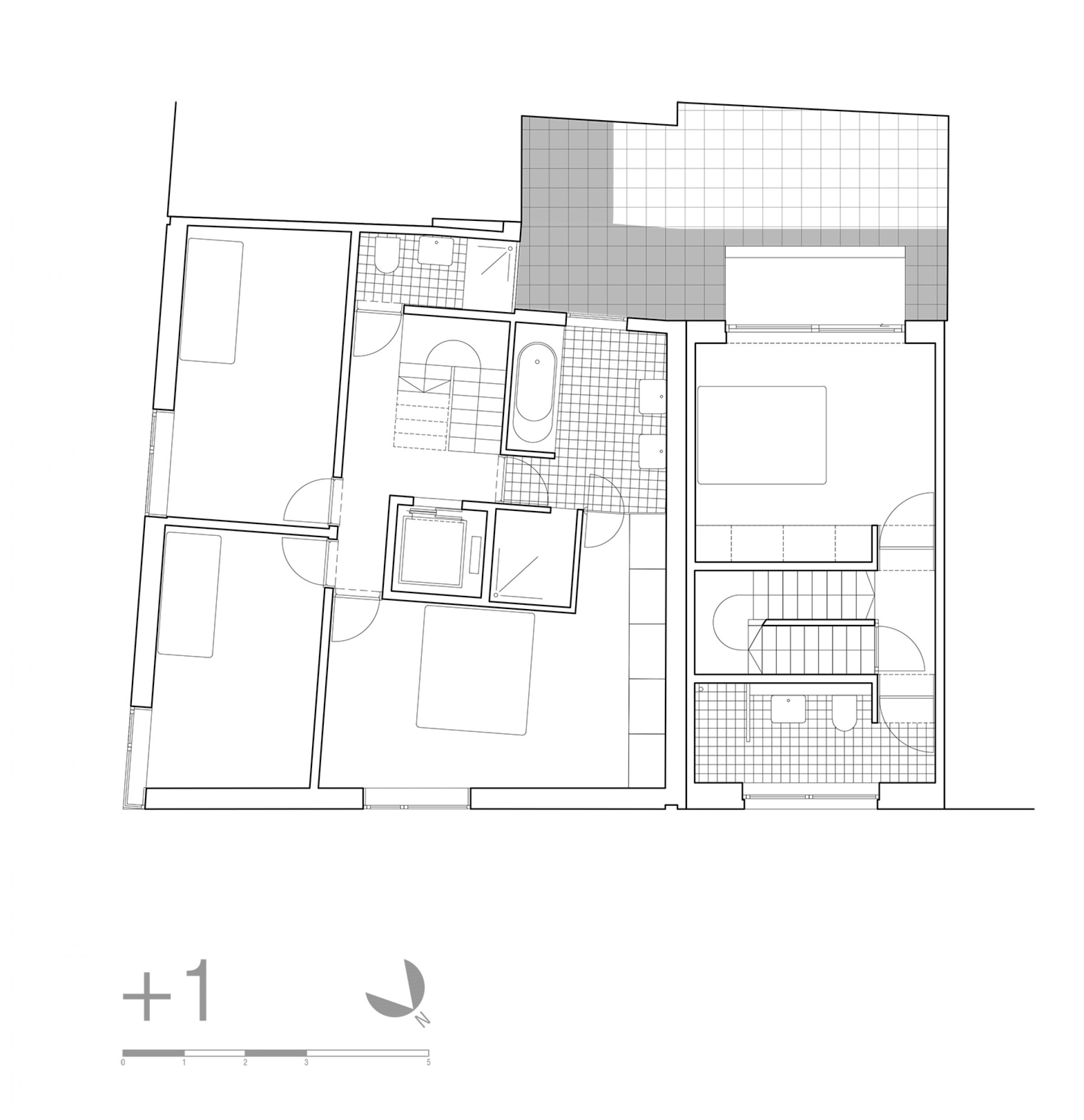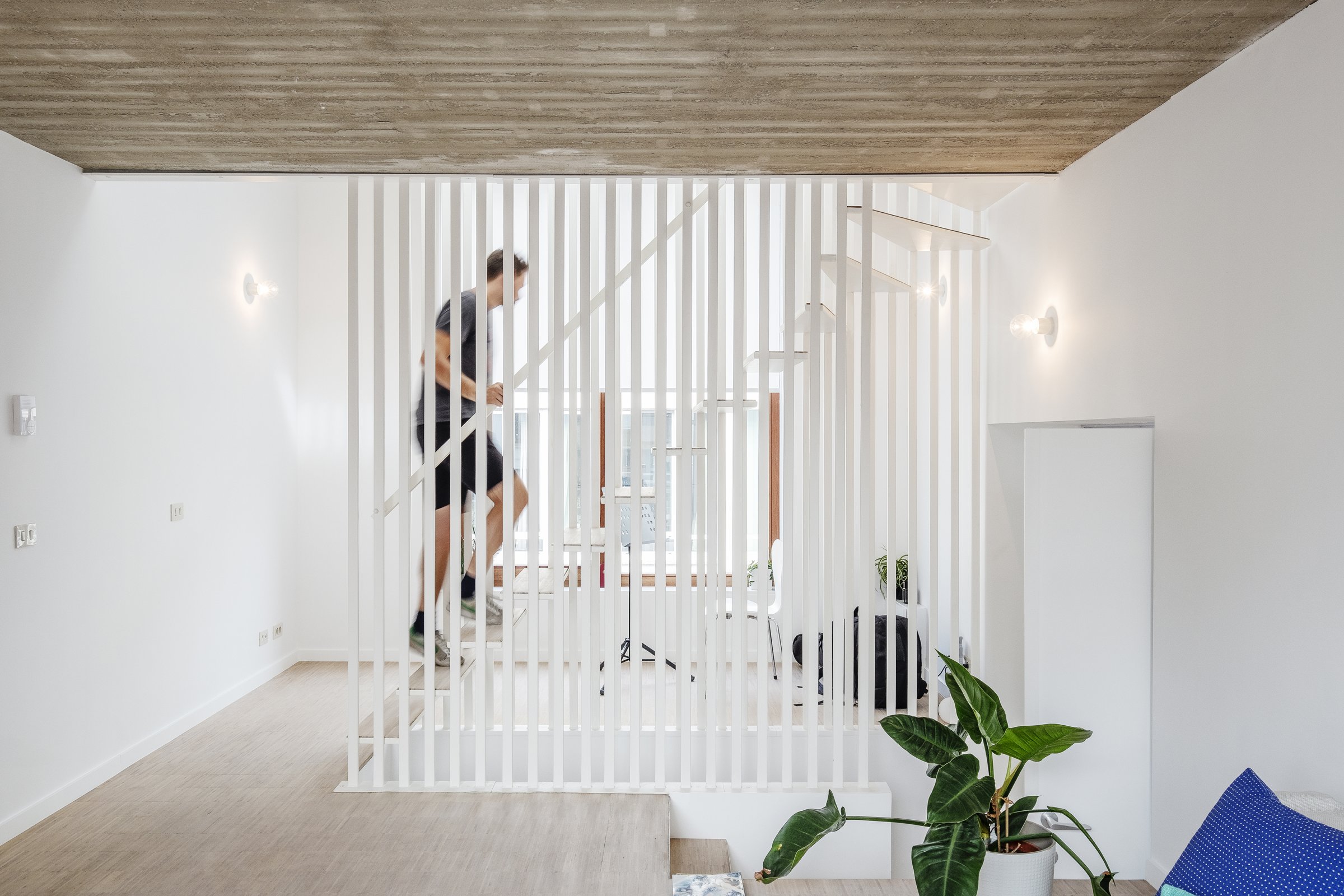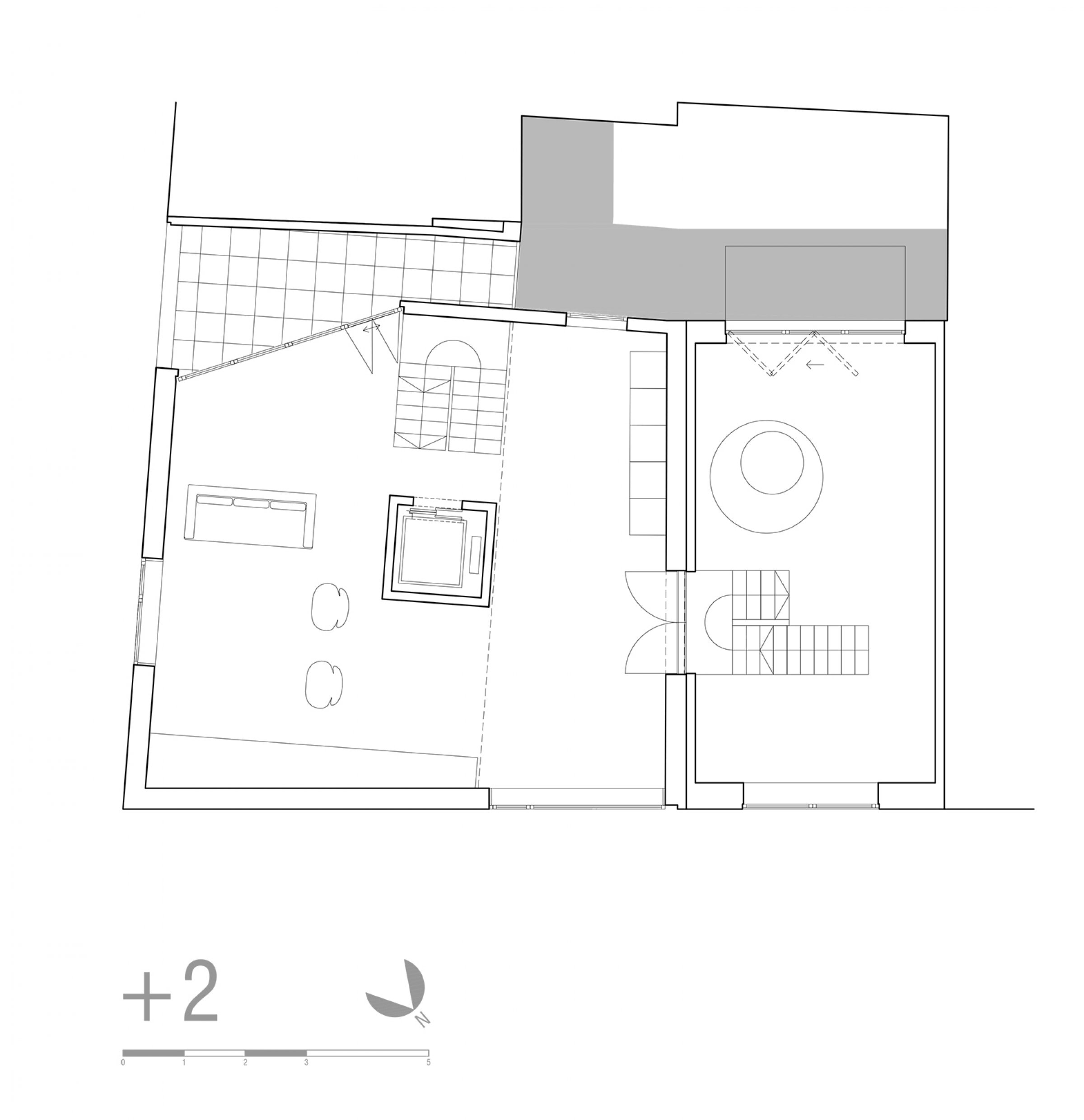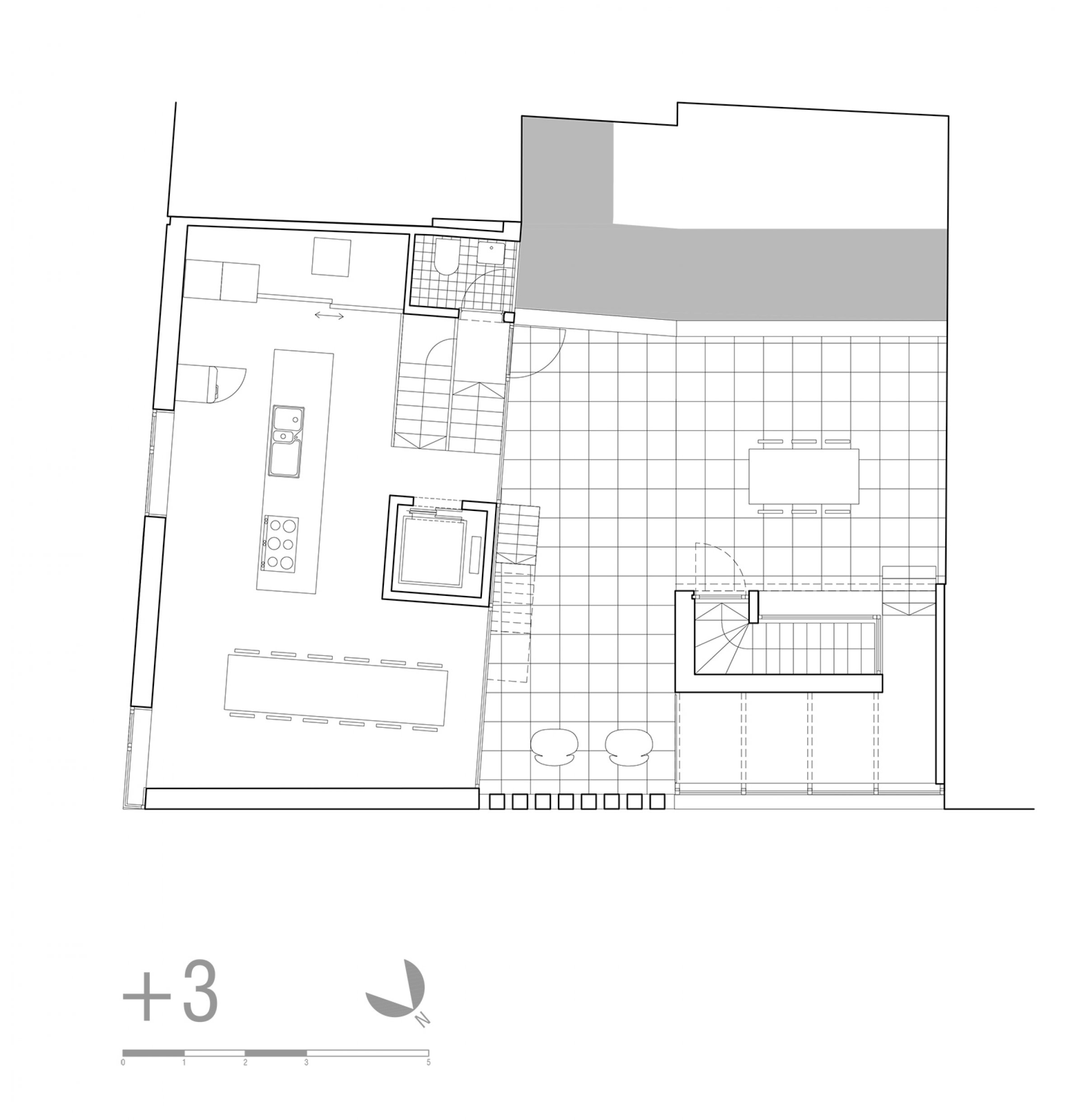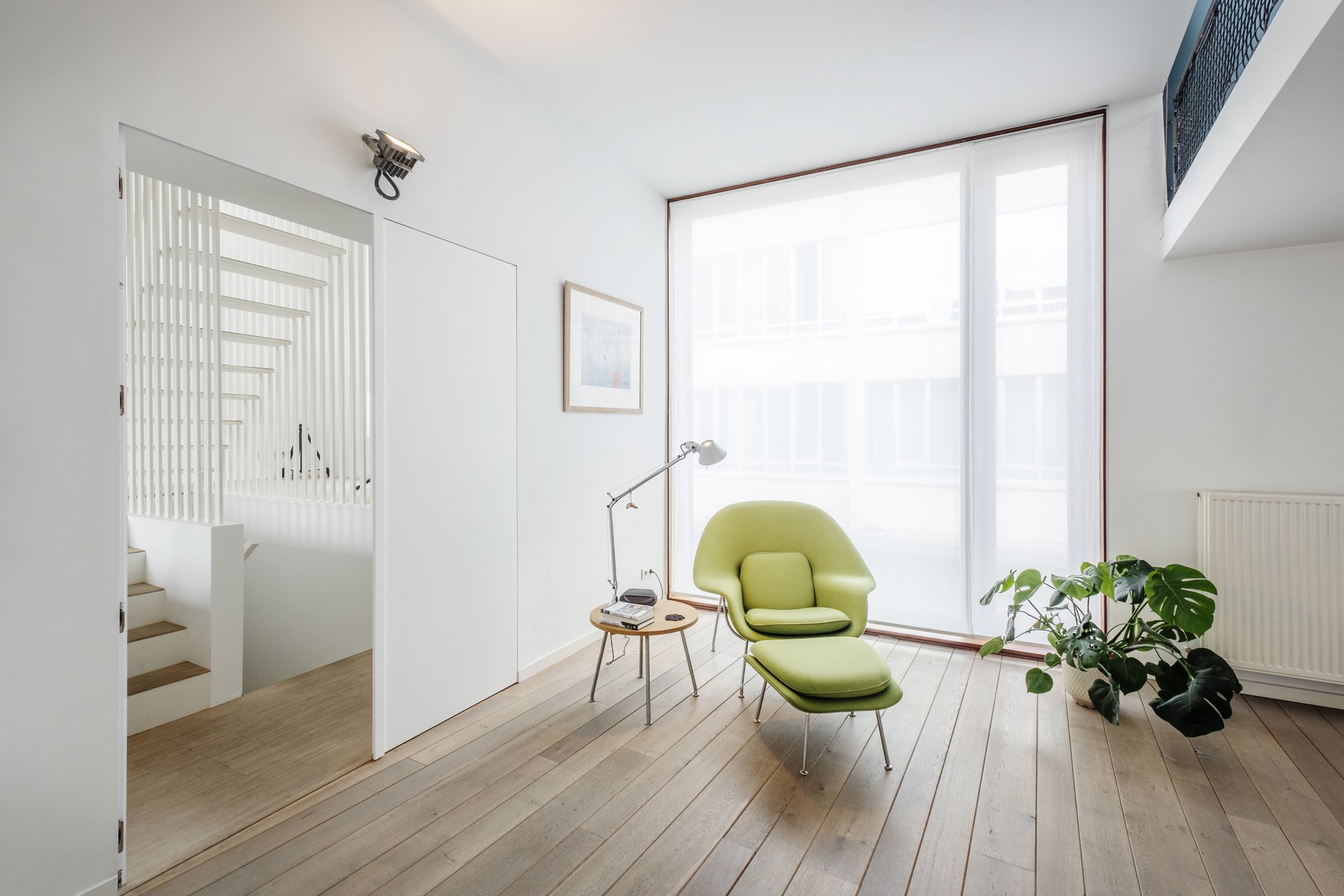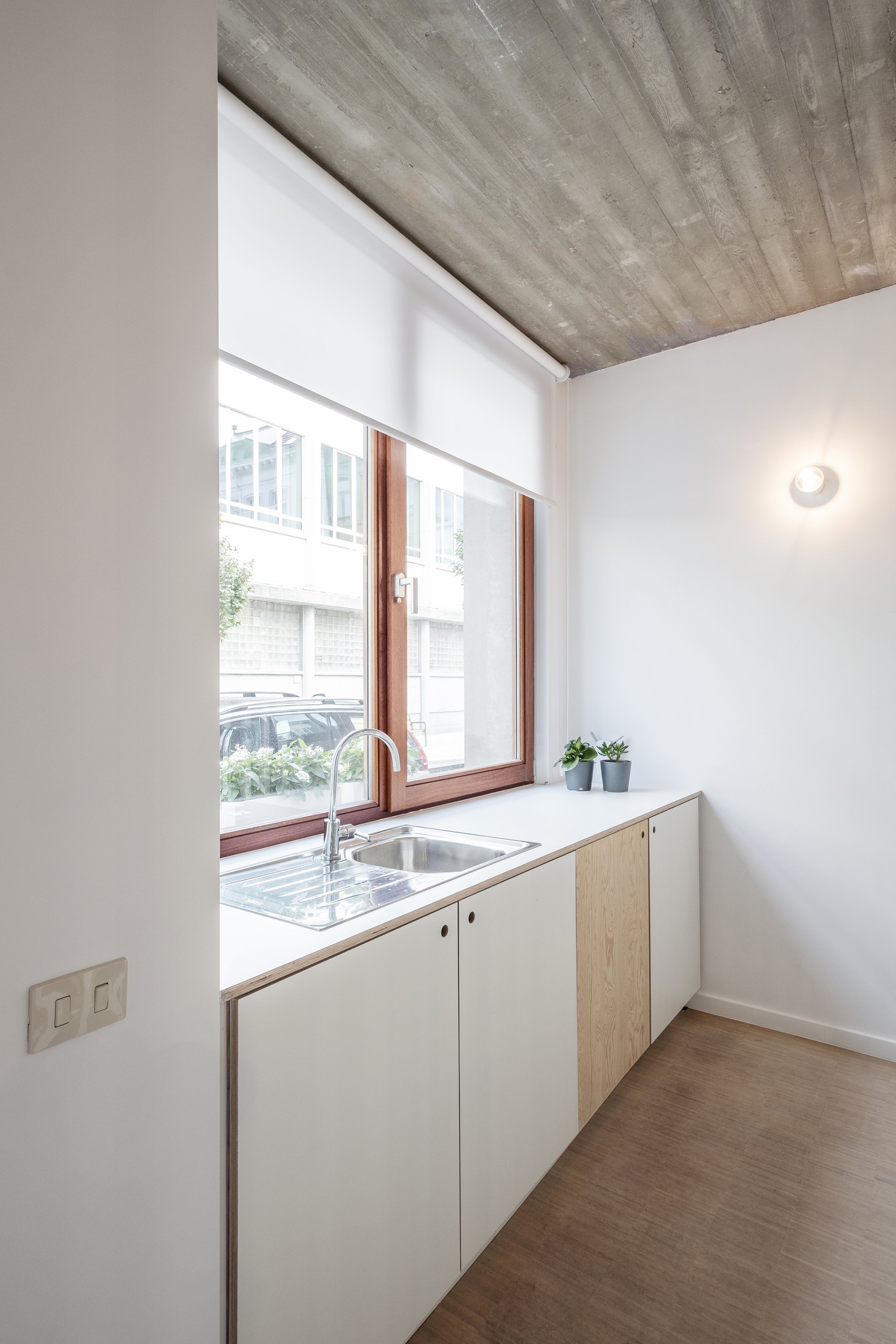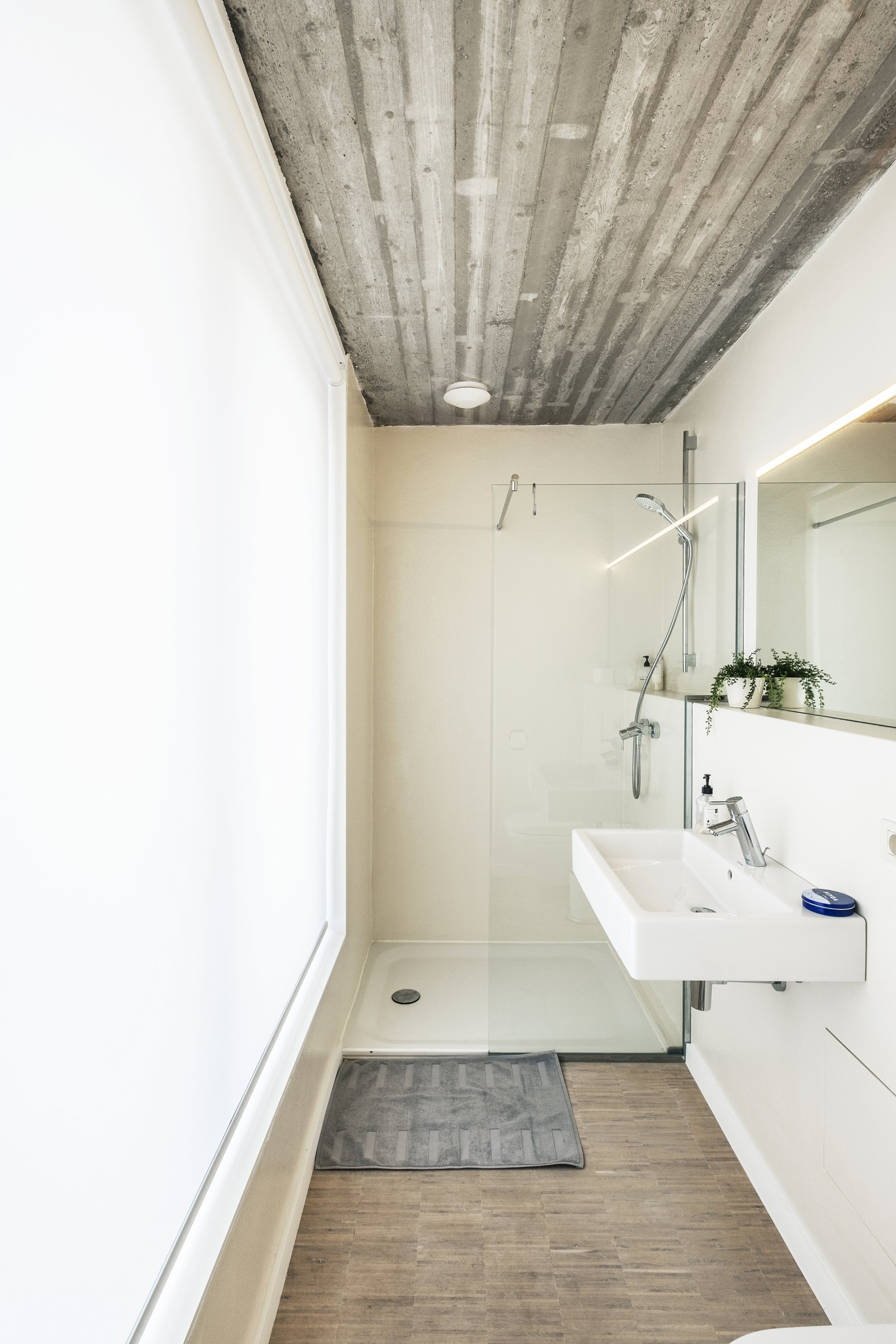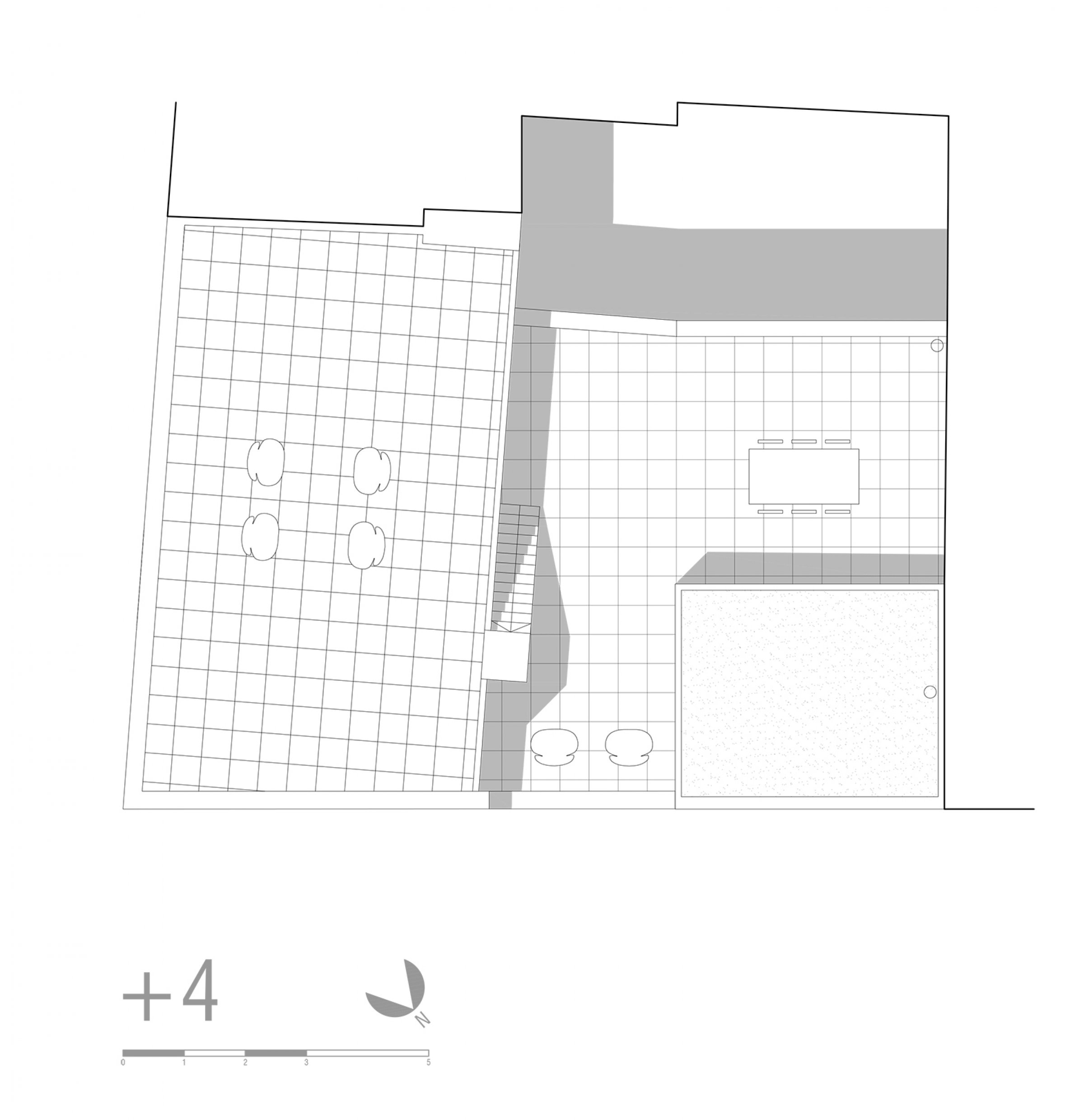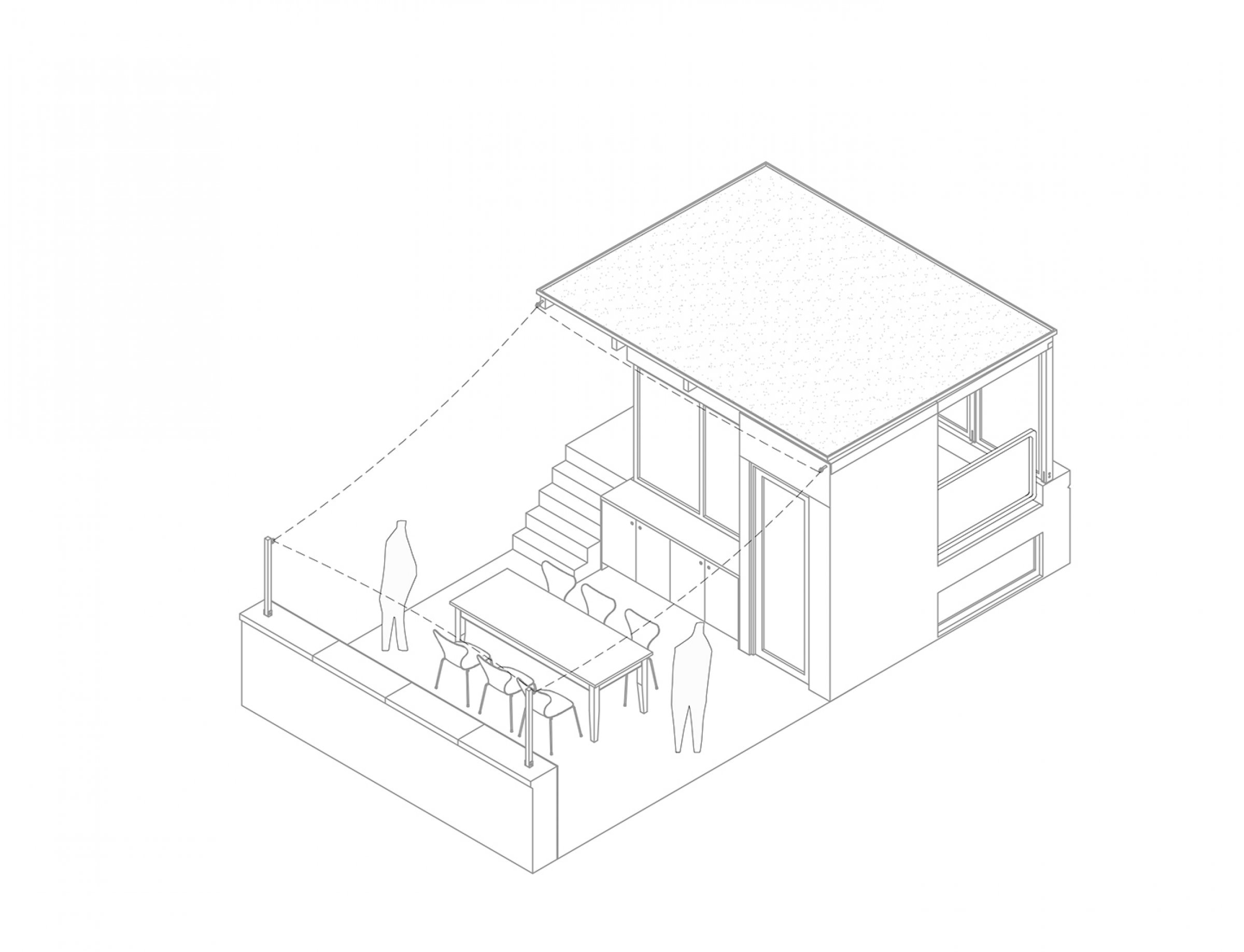 The plinth of the existing house resonates in the new etched concrete façade, consisting out of one element per floor.Both autonomous and coherent.A small office with a bay window onto the cour, a very normal sleeping floor and a surprising polyvalent space with access to the roof terrace, are stacked as drawers in a dresser.The partition wall gets one tactical piercing only. There are two front doors now. And a garden shed on the roofterrace.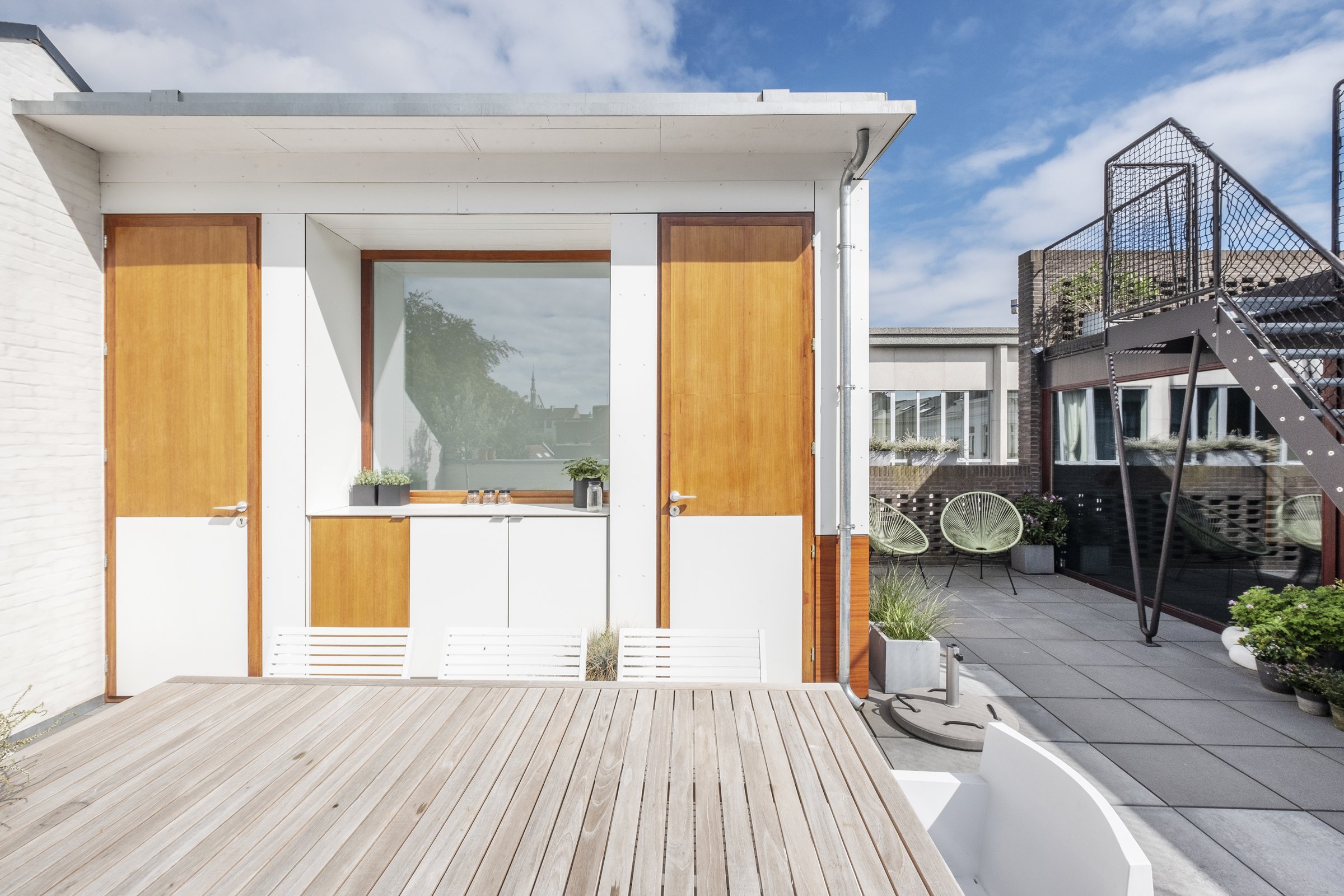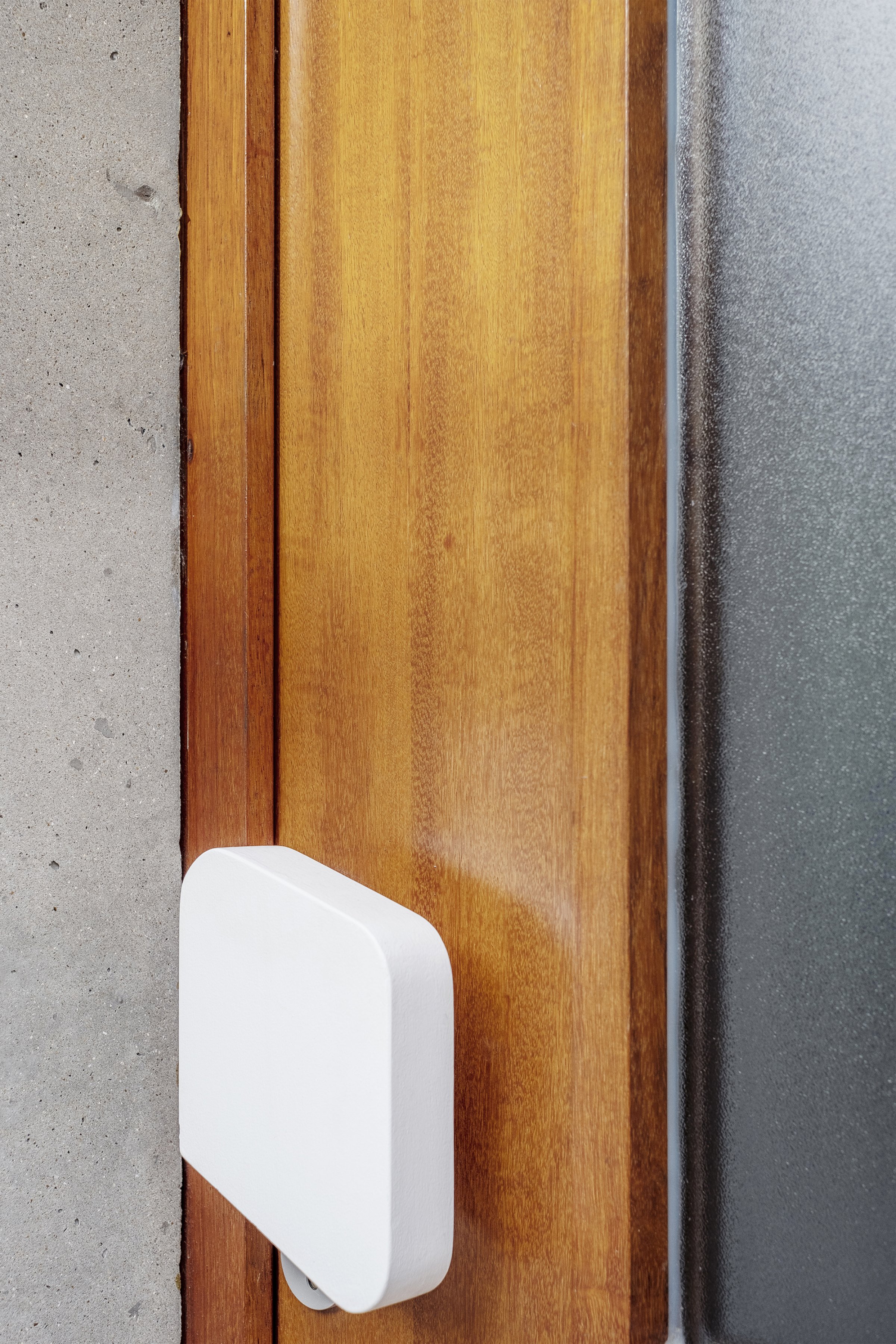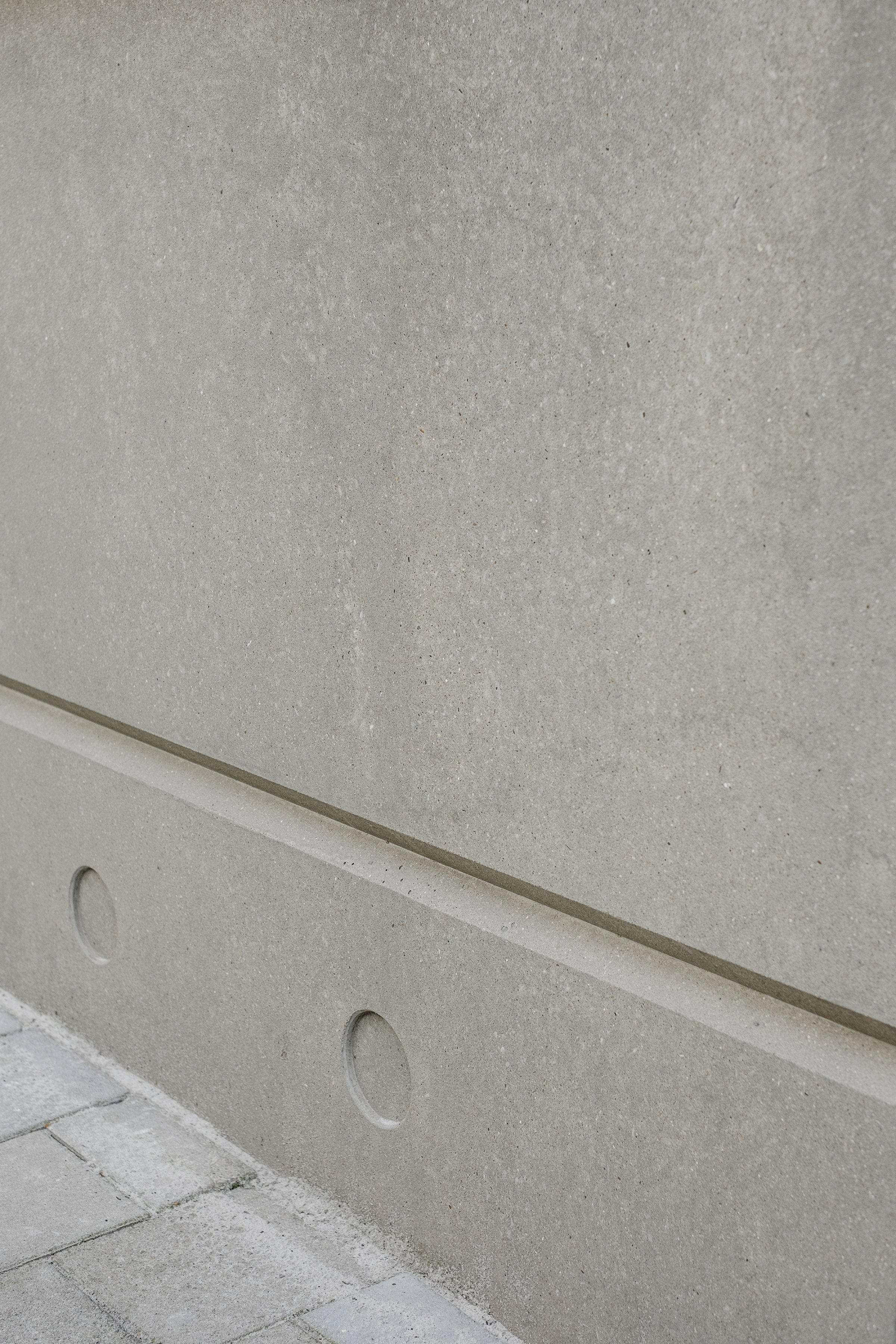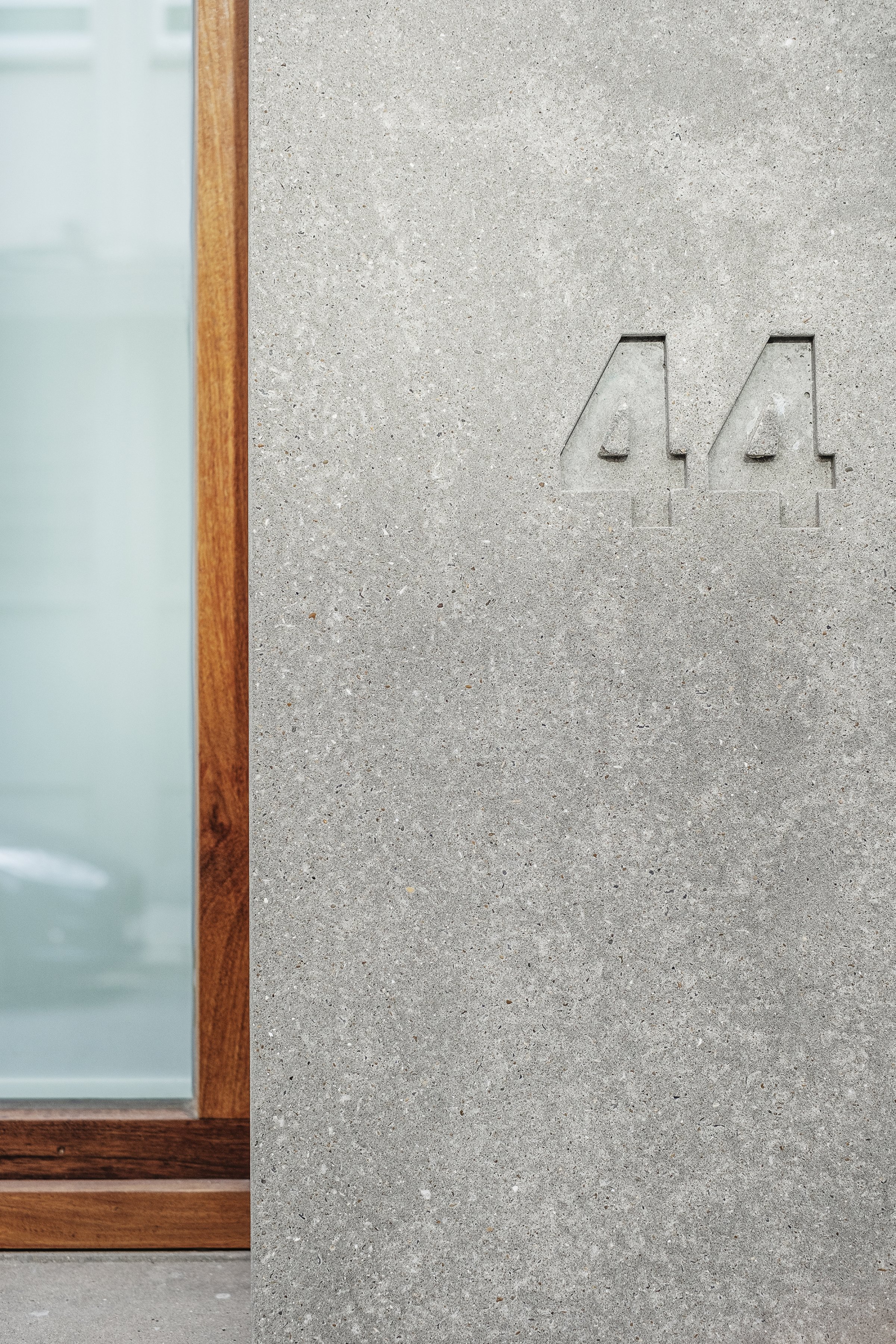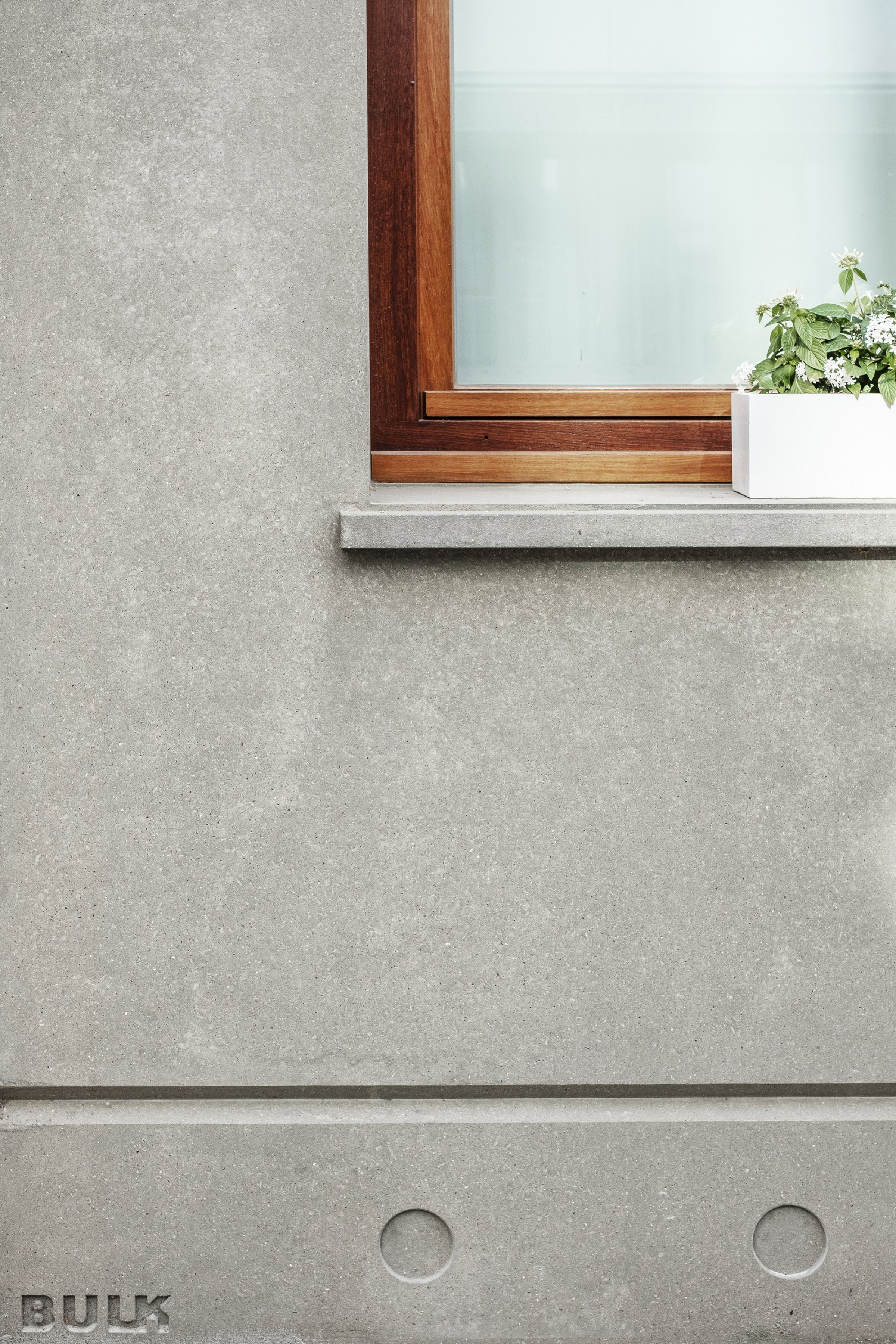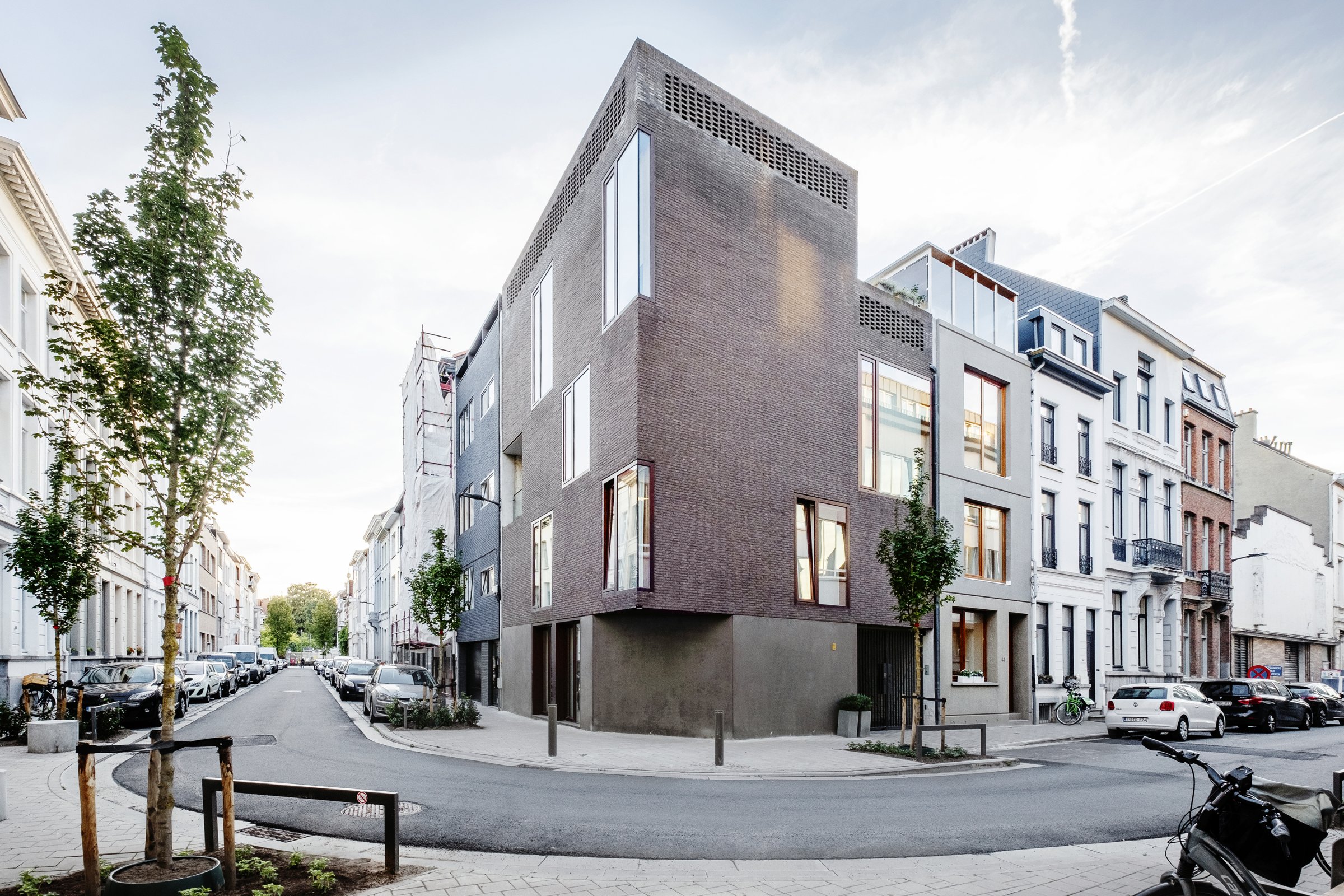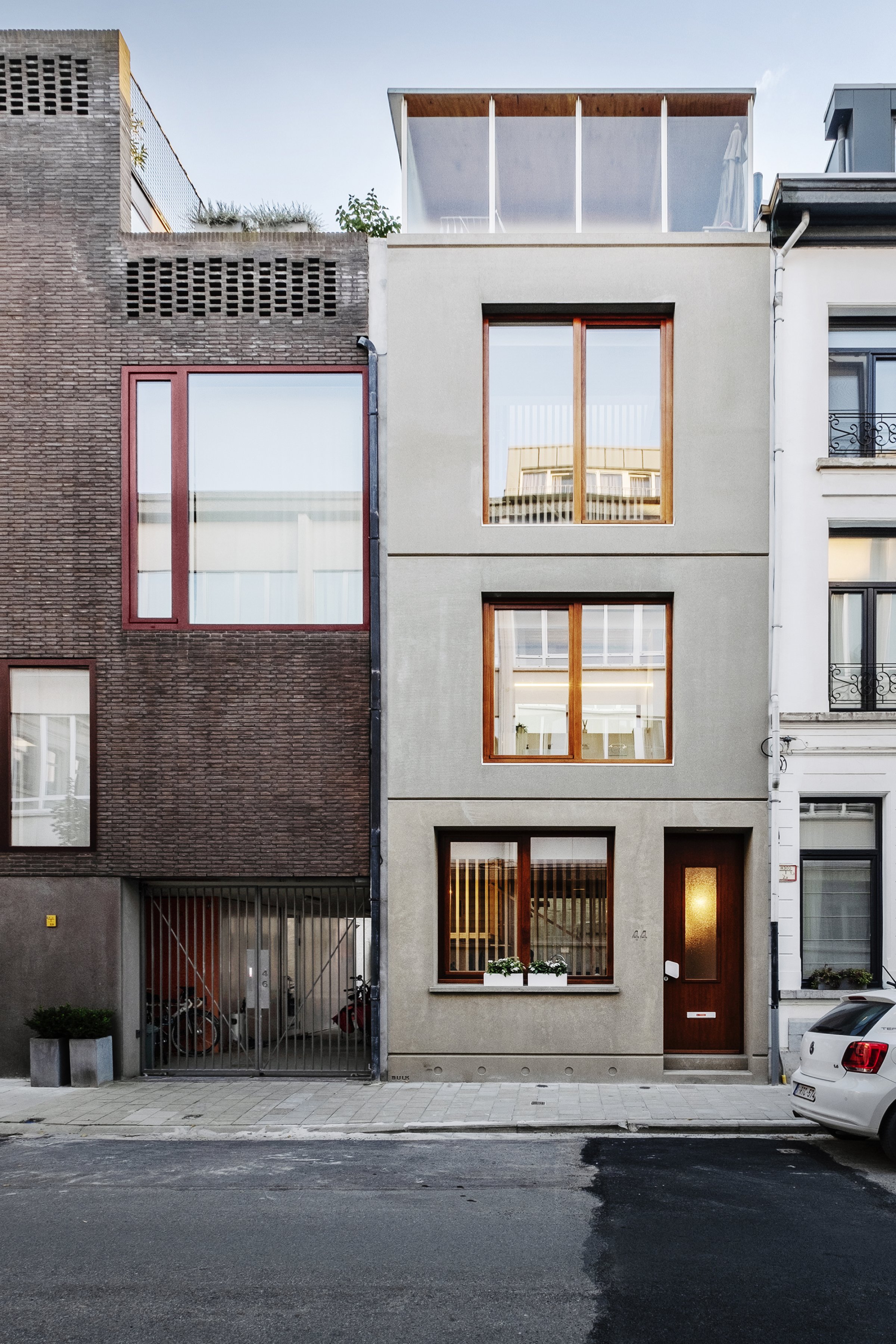 photography Nick Claeskens