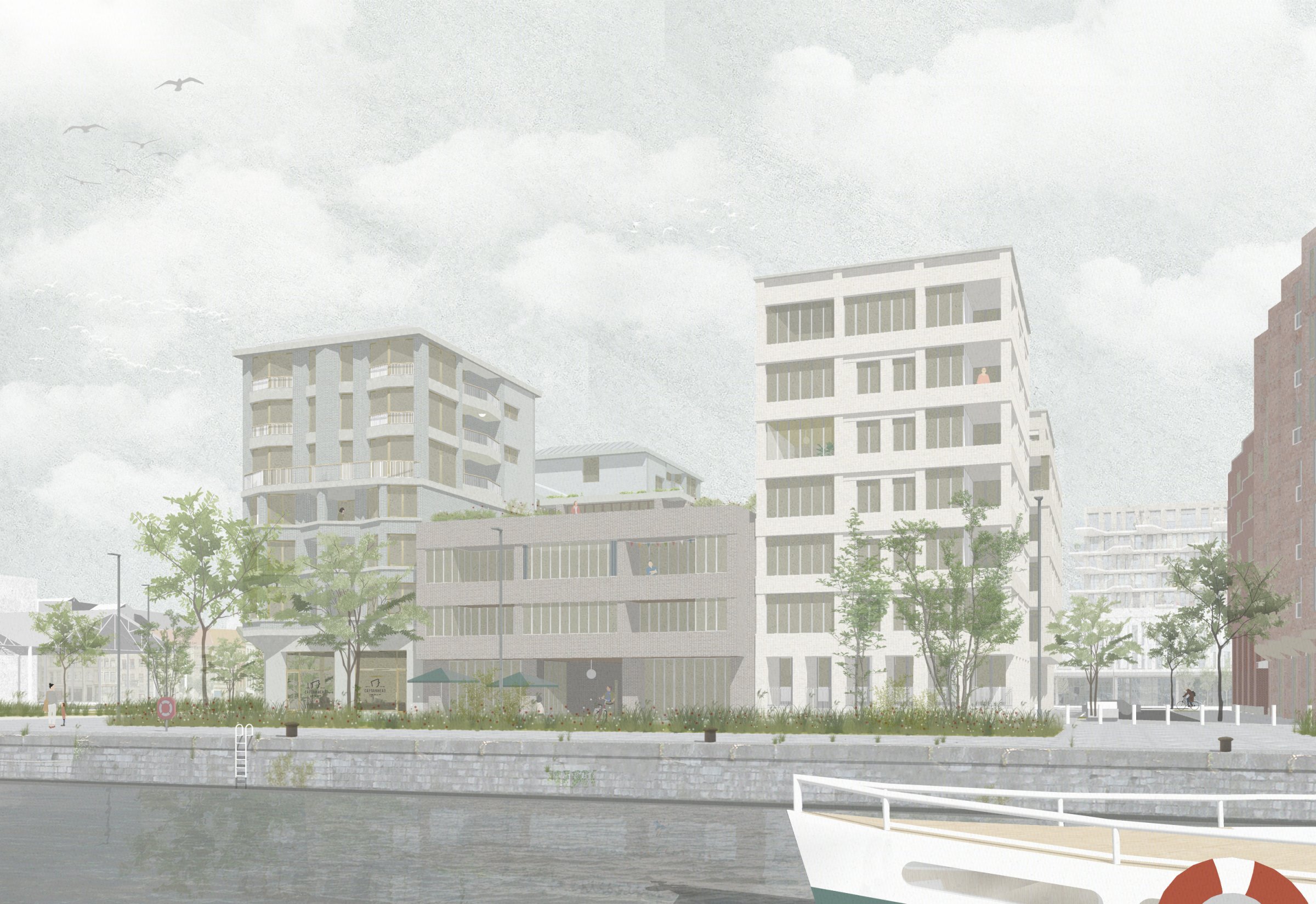 The Cadix district in Antwerp has undergone an unlikely and successful transformation in recent years.
This unique district has transformed from a rough harbour area into a bustling neighbourhood with a series of new residential buildings and public space.
But despite the efforts and good ambitions, the ghost of gentrification is still luring around the corner. In addition to the classic danger of displacement, in which the initial residents and the character of the neighborhood are in danger of being lost, there is another problem. There are too few children. The countless new apartments seem to particularly attract the elderly and older generations.
To reverse this trend, Ag Vespa and the City are organizing a competition for private developers, which focuses on family-friendly living.
Building block family-friendly housing
Closed competition - Laureate
Antwerp-Belgium
2020-
Client: AG Vespa
Dethier Ontwikkeling
In collaboration with: General Architecture
Technical engineering: IRS Studiebureau & Encon
Structural engineering: IRS Studiebureau
Acoustic engineering: Bureau De Fonseca
Landscape: Buro Lubbers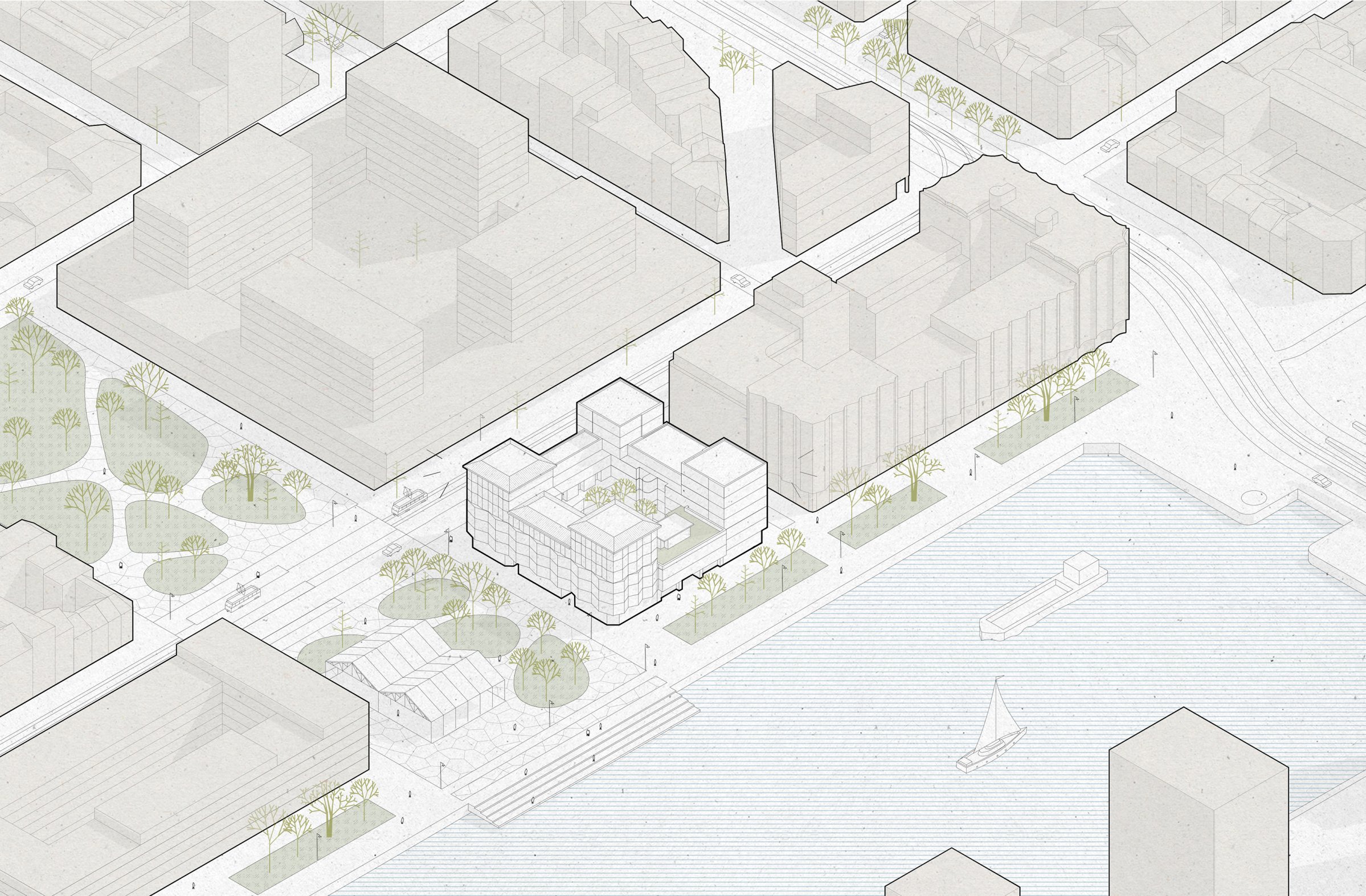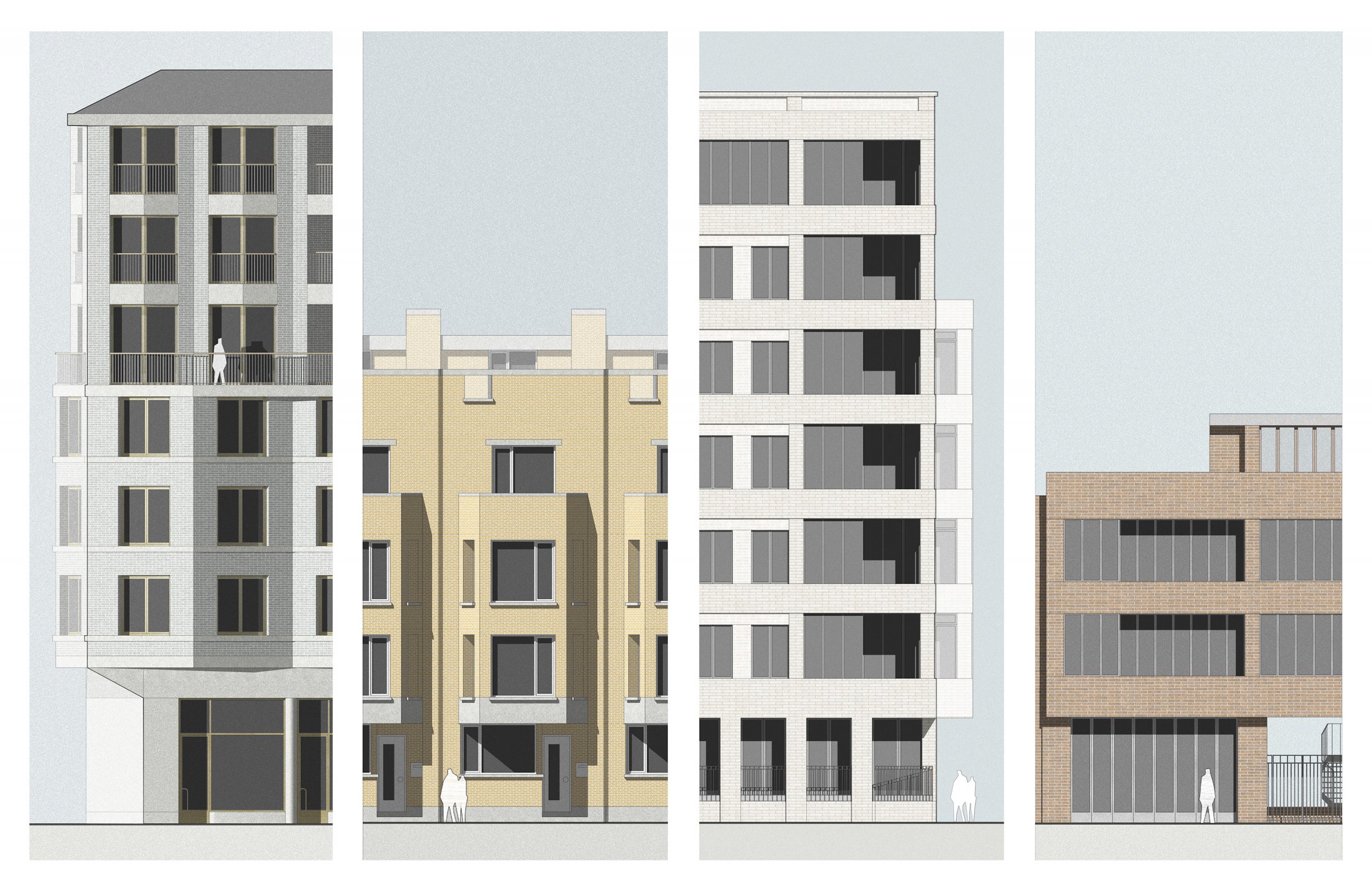 The building block is distinguished by a plinth and four corner towers of seven storeys. A robust and recognizable Grossform. We do not opt for a monoblock, but for four building (parts) that generate a calibrated and compact building block. Together, shoulder to shoulder.
Each building responds to its' surrounding conditions, to the voids and to neighbouring friends. In the juxtaposition of high and low, we recognize the DNA of the neighbourhood. Stately stacked yellow terraced houses next to thick warehouses, like bookends, echo the fascinating juxtaposition of the large and small grain that typifies Het Eilandje and the Cadix district.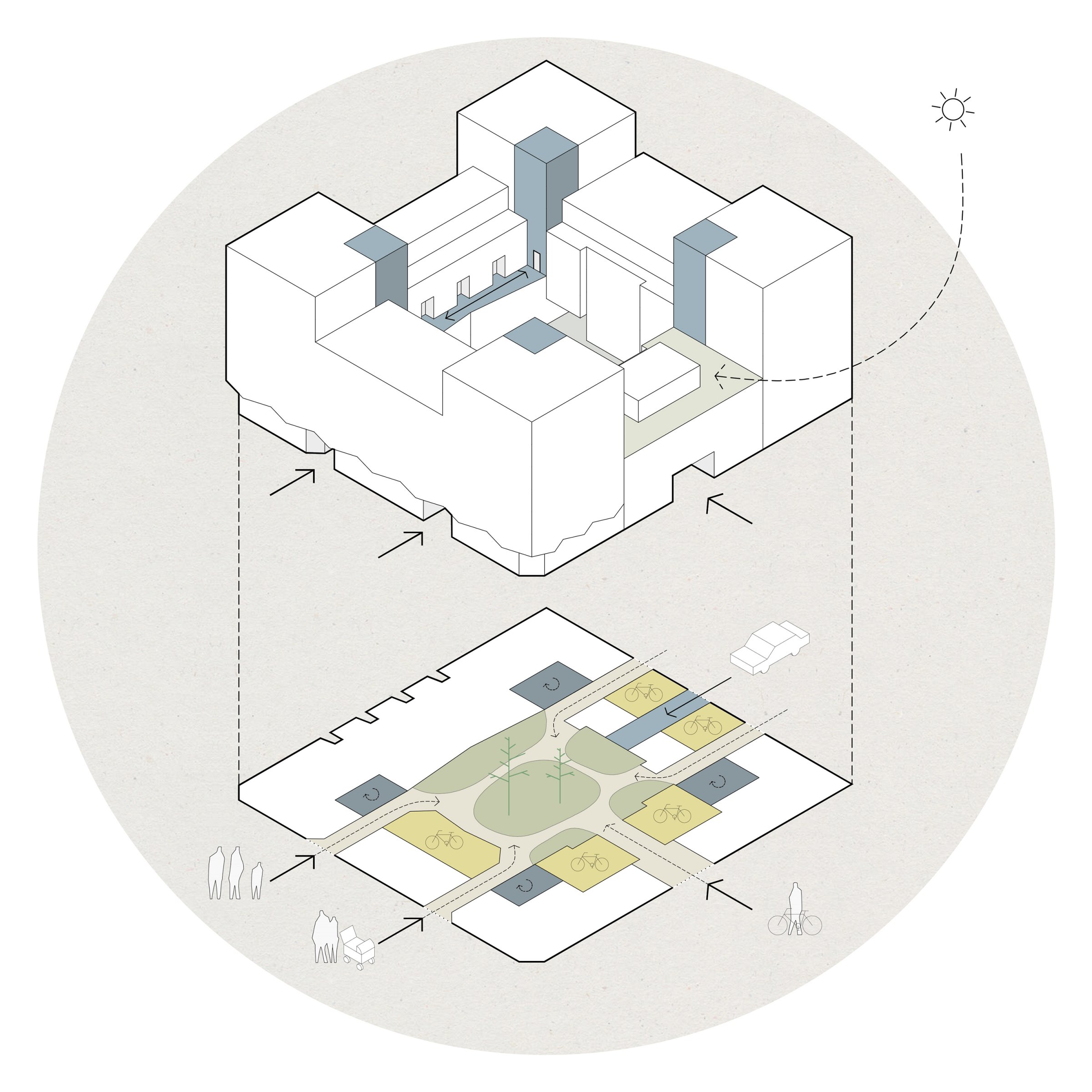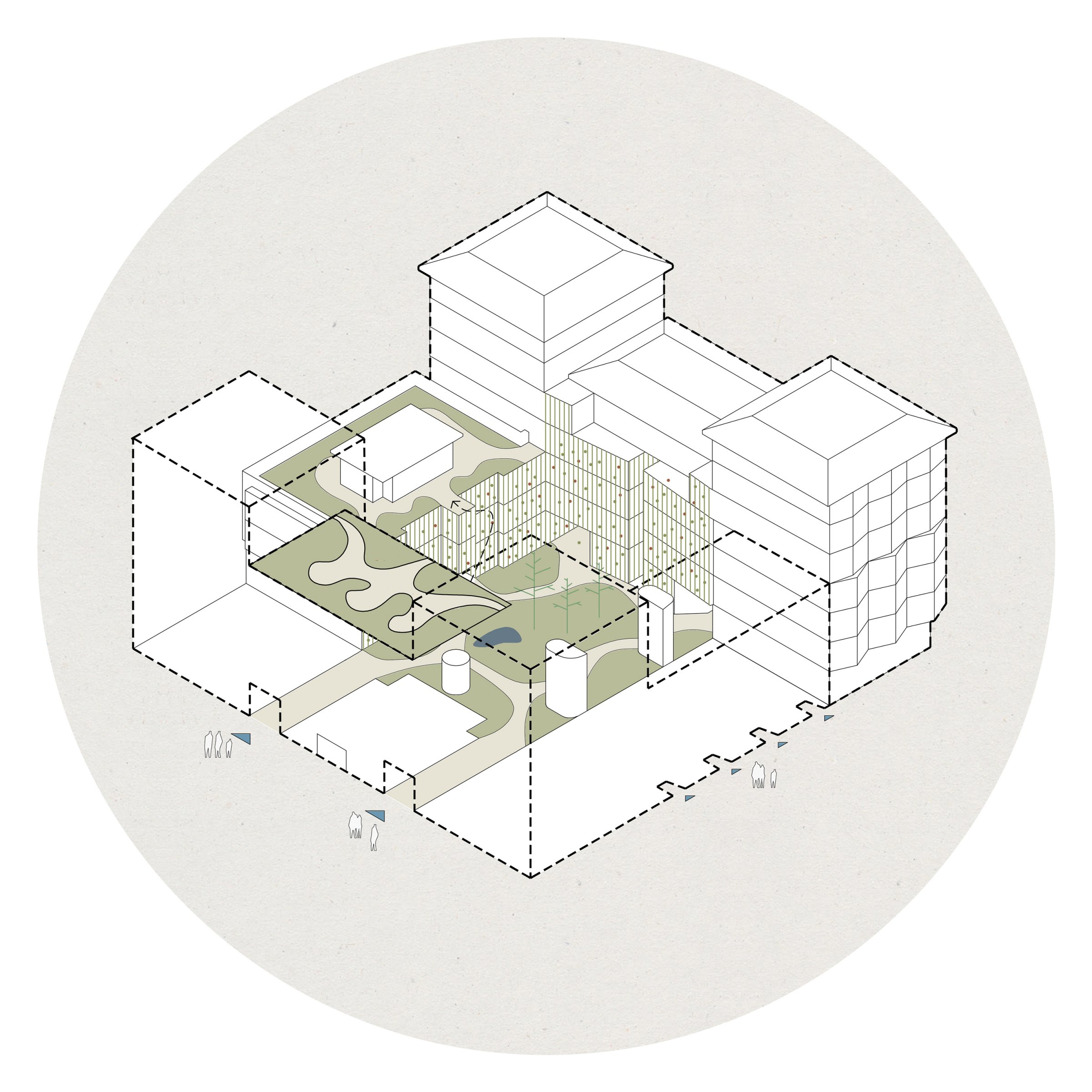 Rather than the requested 30% family-friendly homes, we opt for the flight ahead: at least 66% of the homes are oriented towards families with children! The "real" family-friendly apartments are mainly located in the plinth. They have very direct contact with the street and the courtyard and are clearly addressed. The higher tiers of the towers have a more generic approach.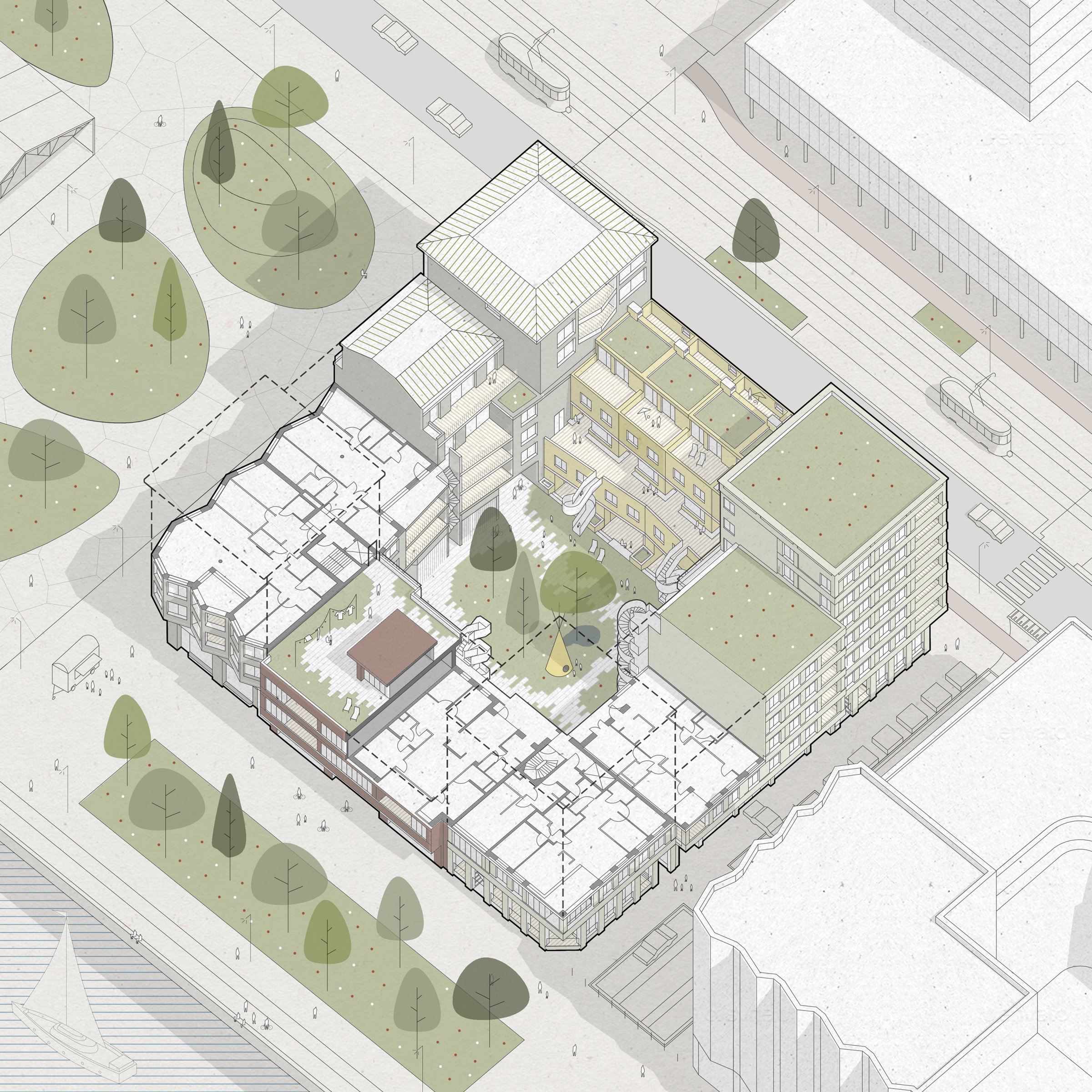 Certainly for little humans - still part of our target audience - recent projects on Cadix and the corresponding inner areas sometimes seem very strict in terms of scale. By keeping the west and south sides of the building block slightly lower, we try to get as much daylight as possible into the garden. The collective courtyard will have a sheltered character, but it is not oppressive. Attention is paid to water management, biodiversity and acoustics.
All family-friendly homes open directly onto the inner garden, via external stairs & terraces and via the communal staircases. Crossings connect the street with the garden, in order to create alternative routes through the building block, from the city to the bedroom.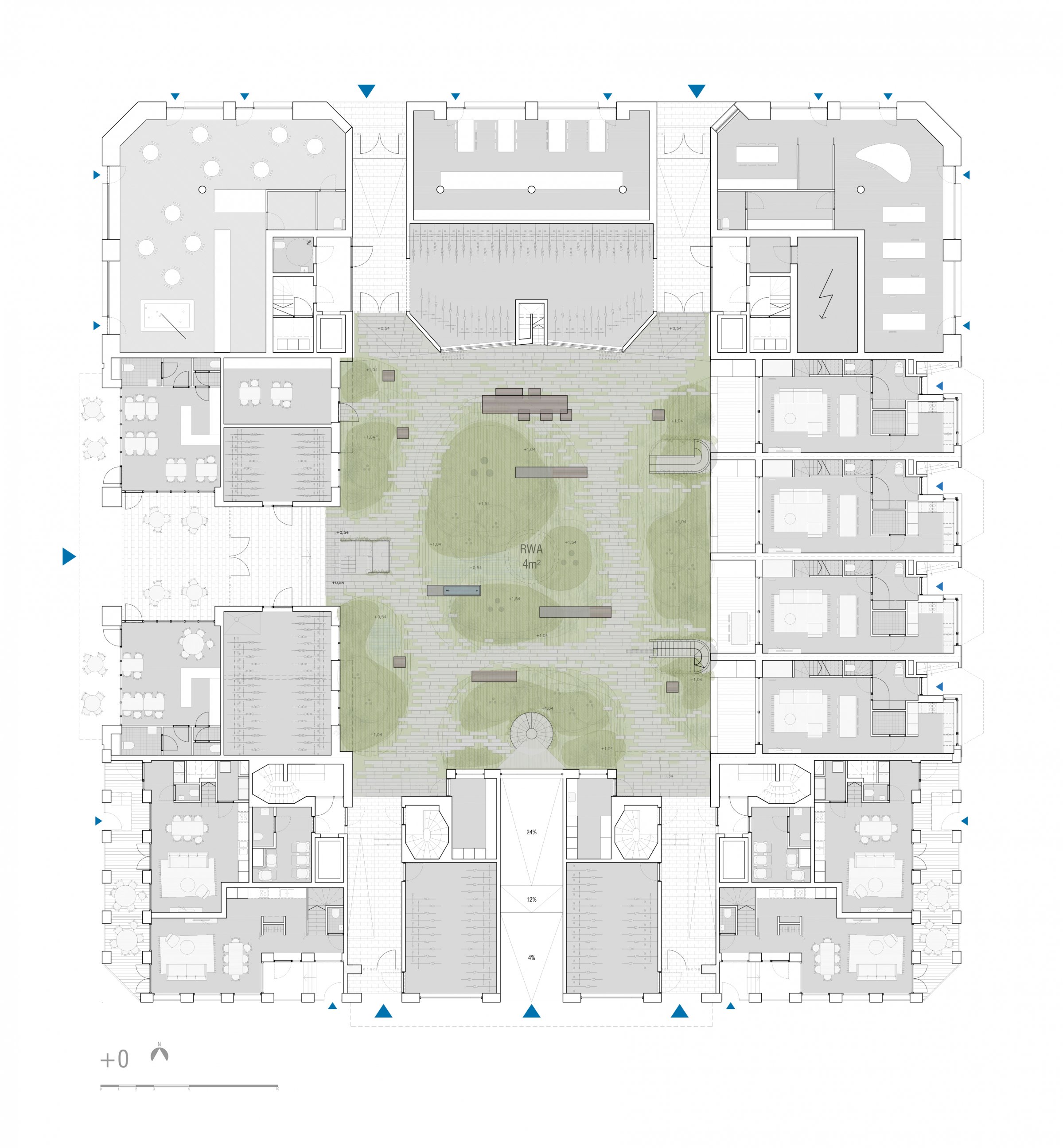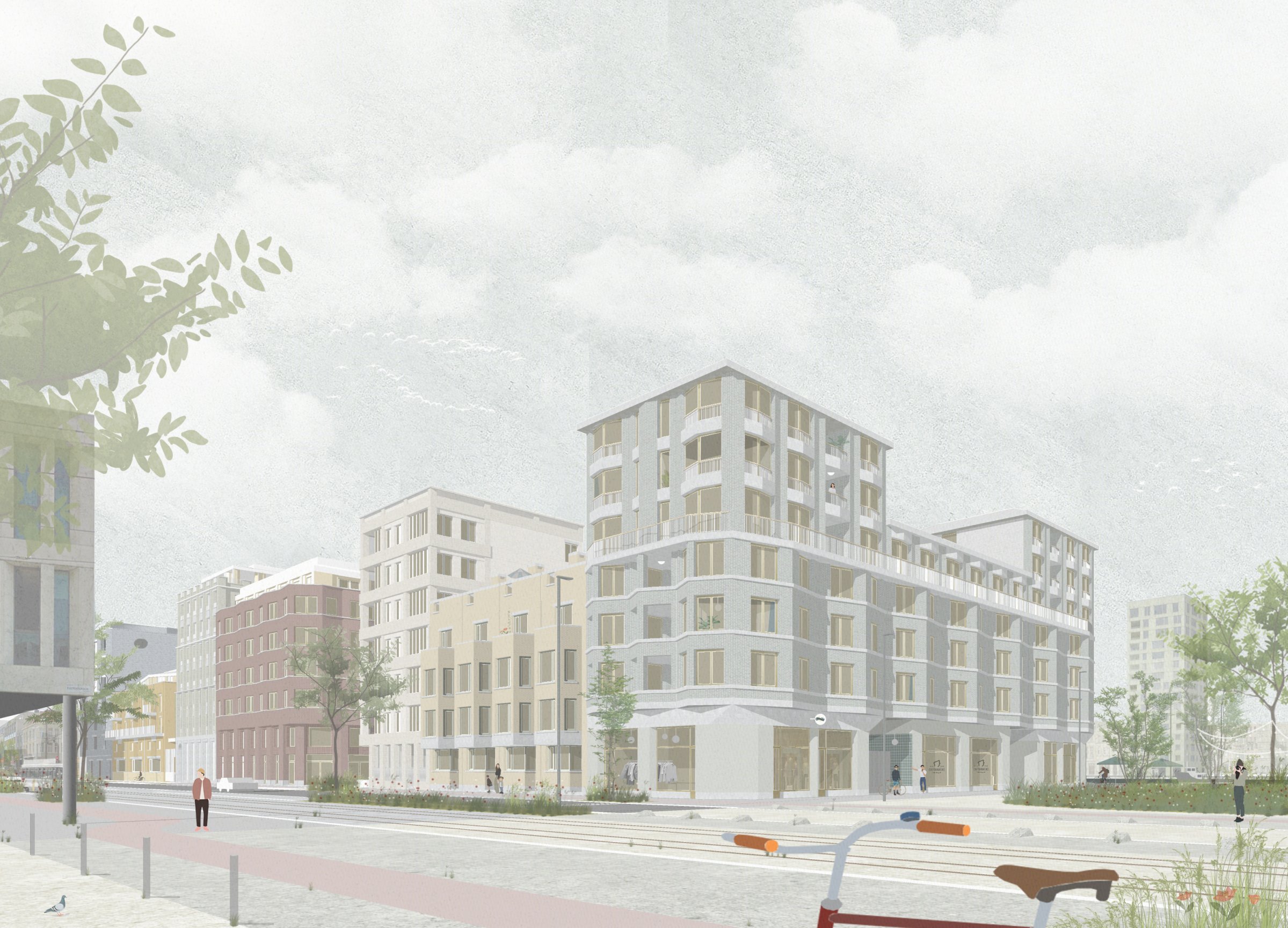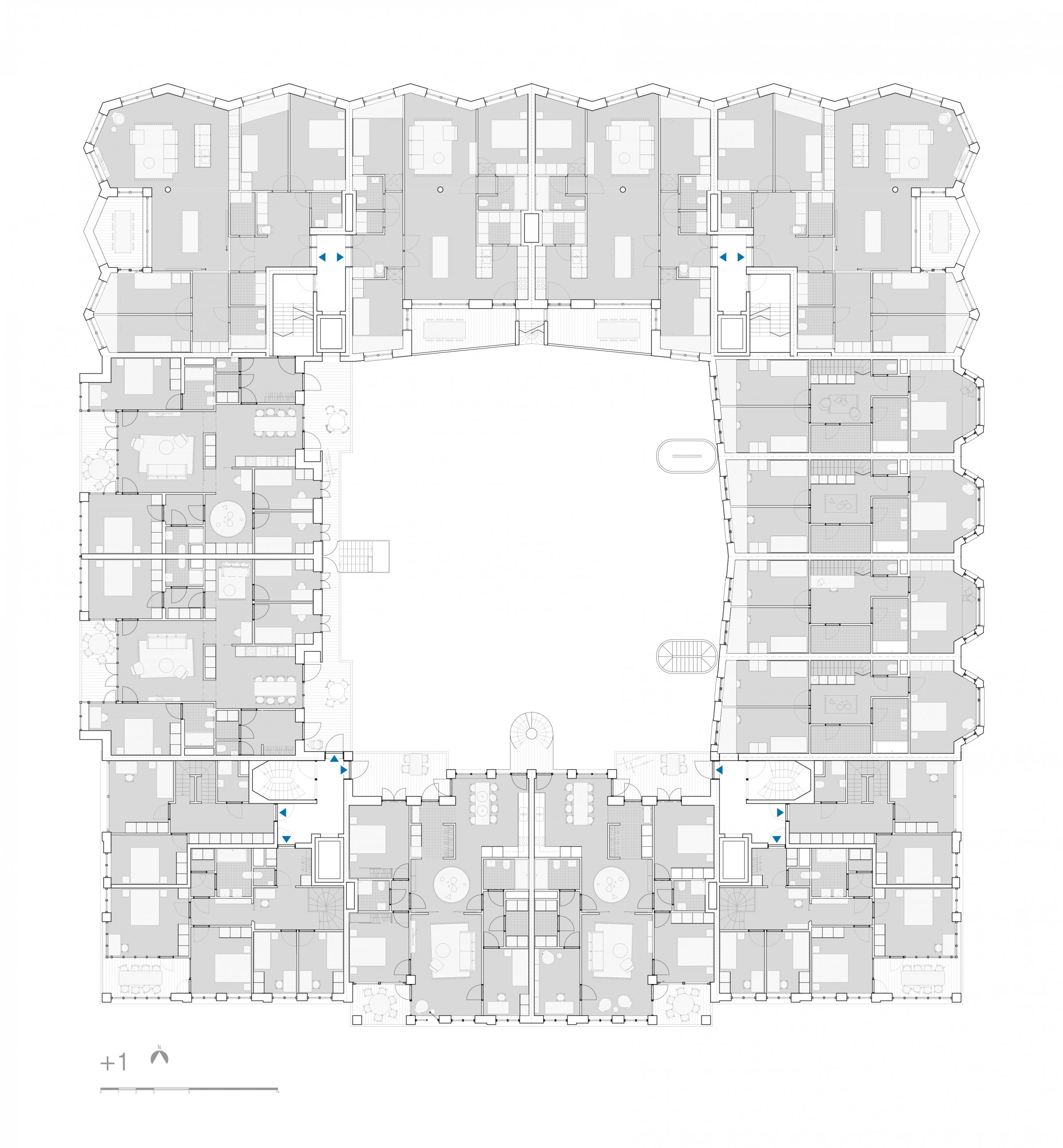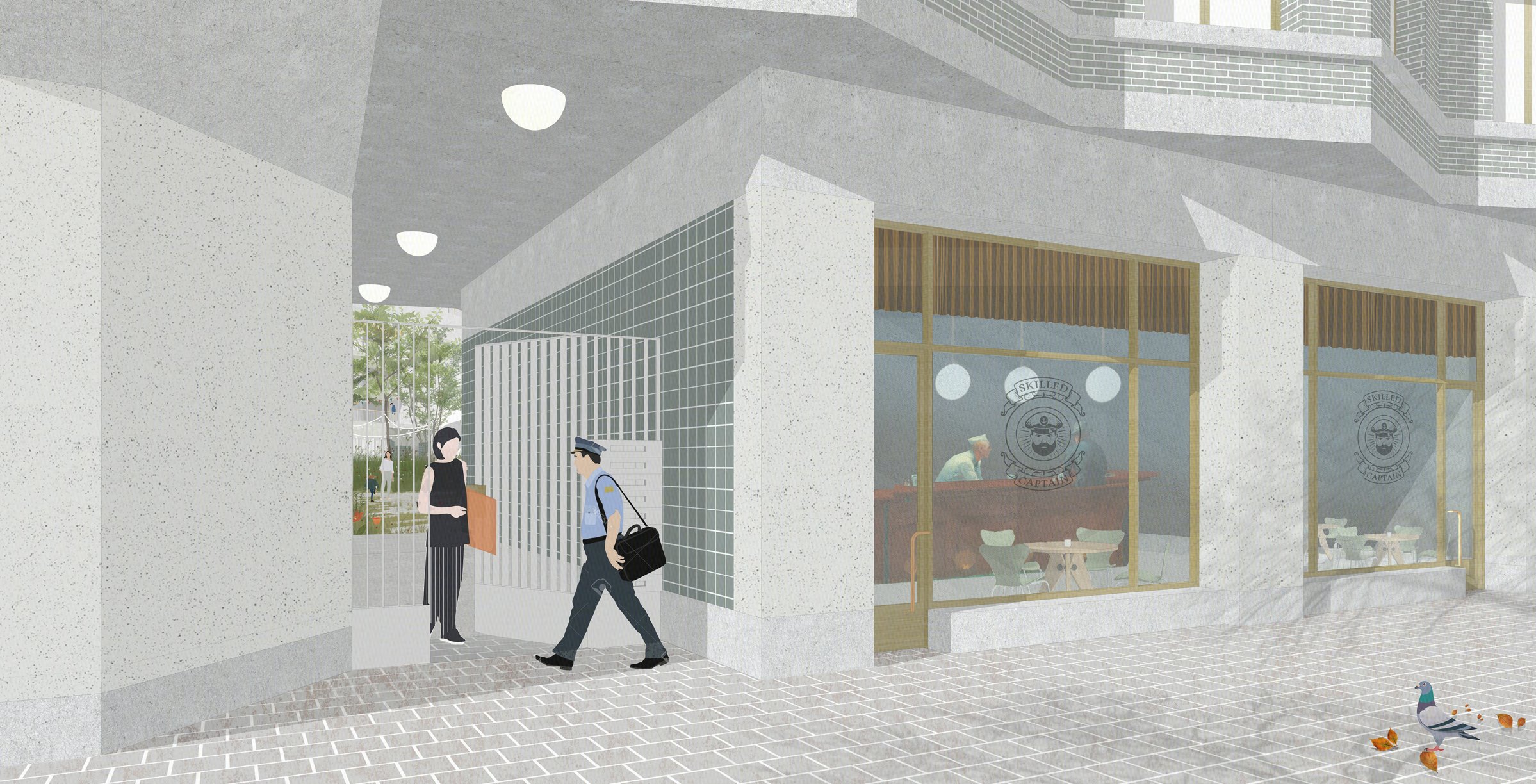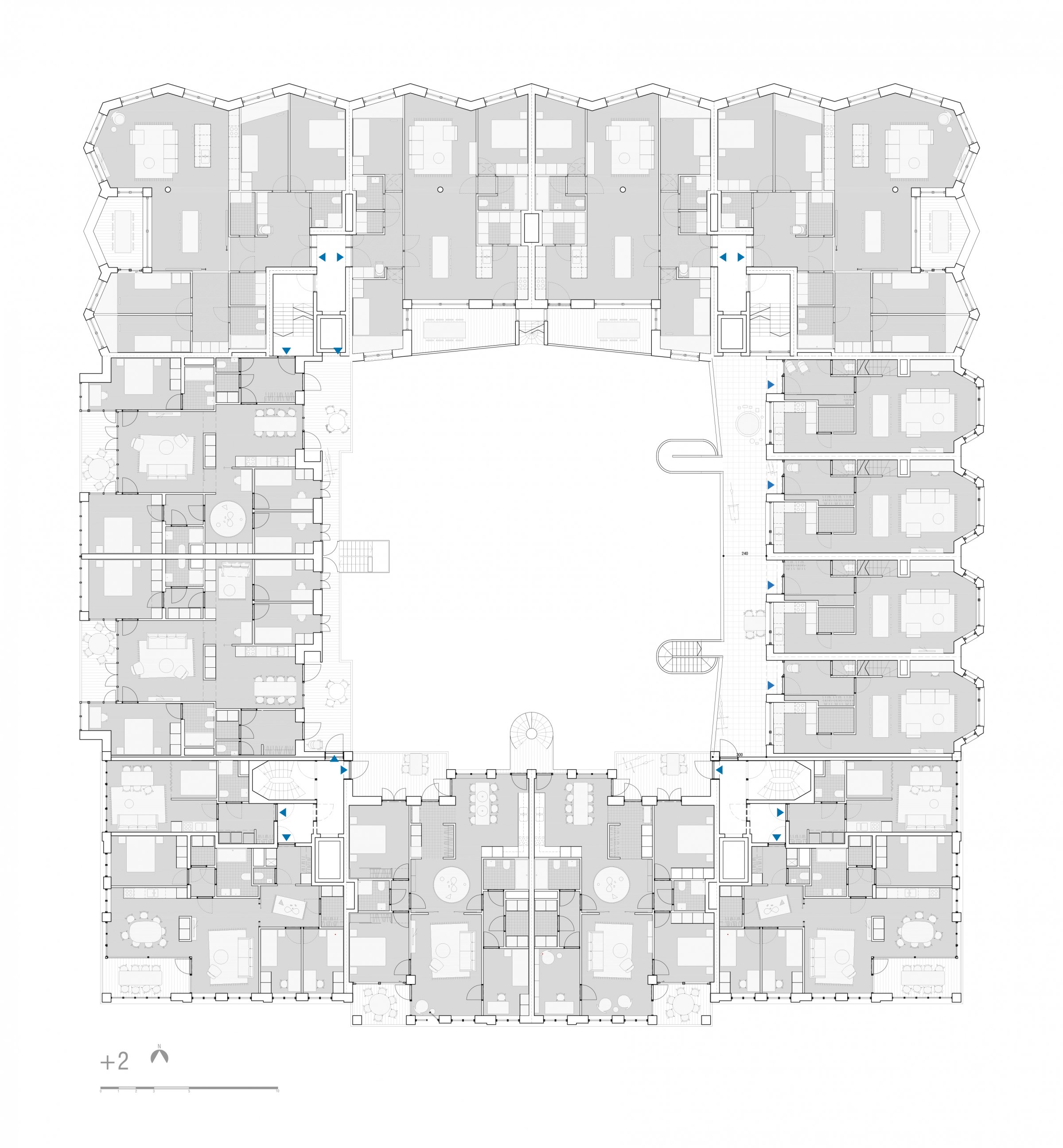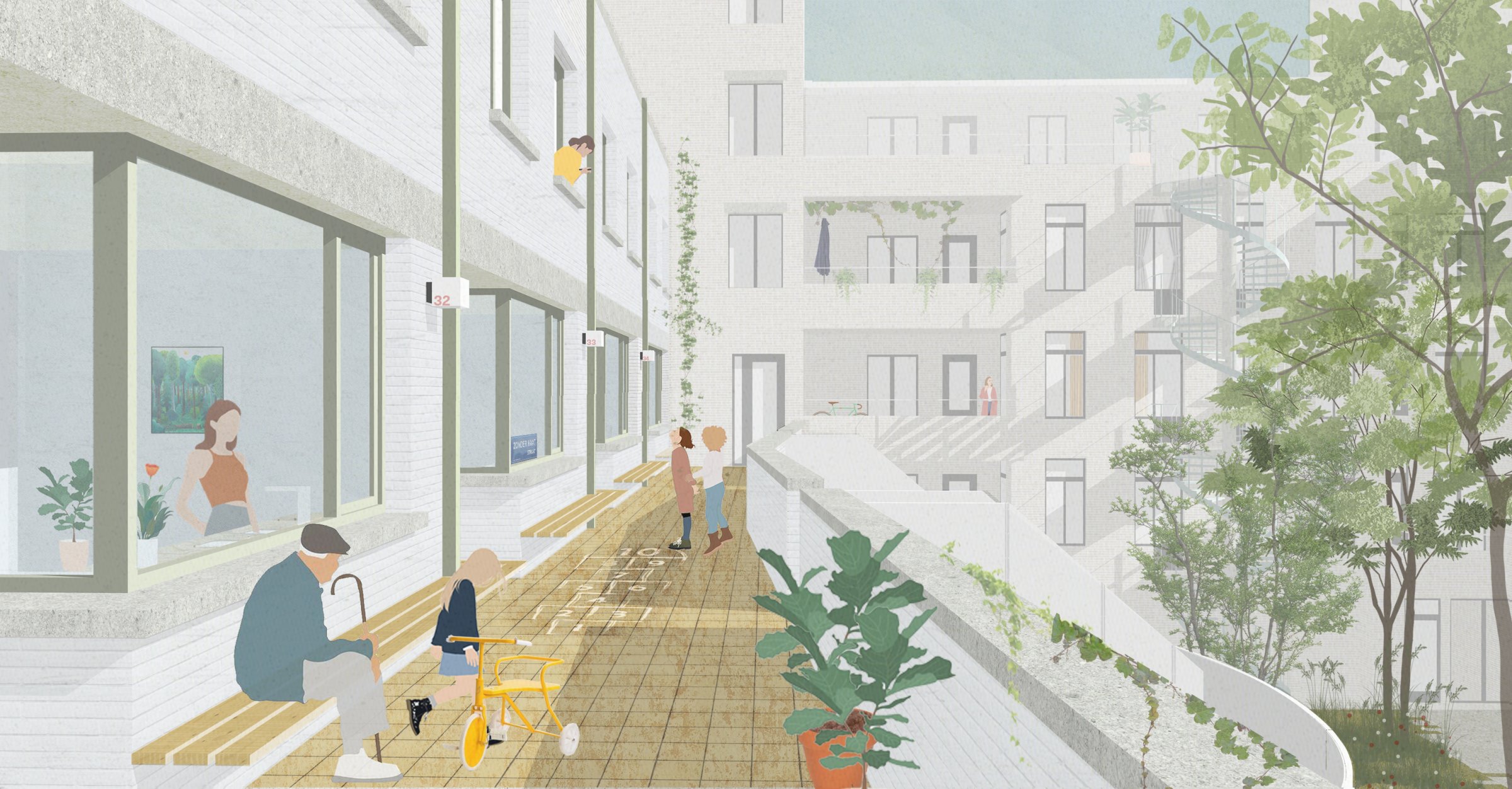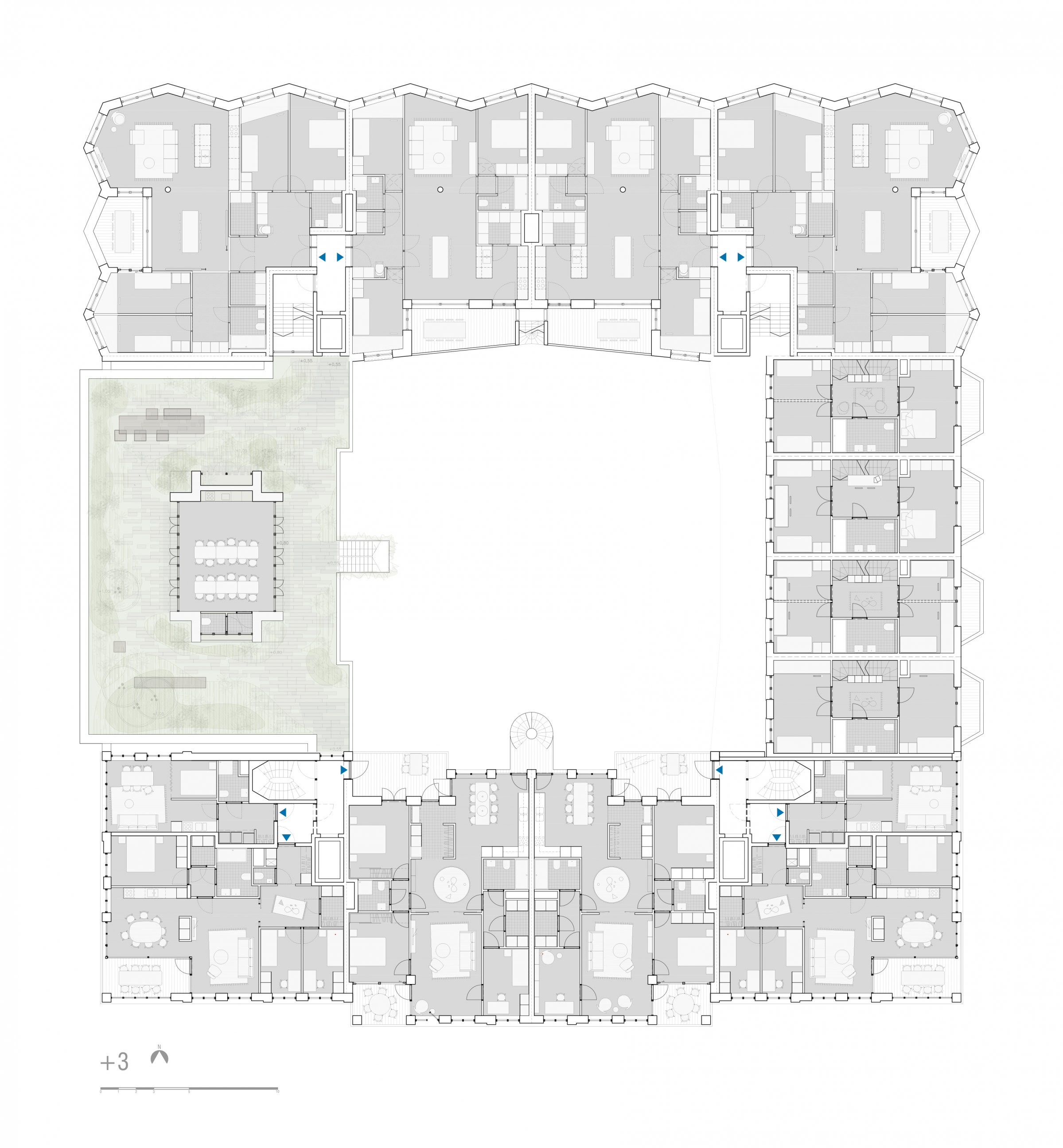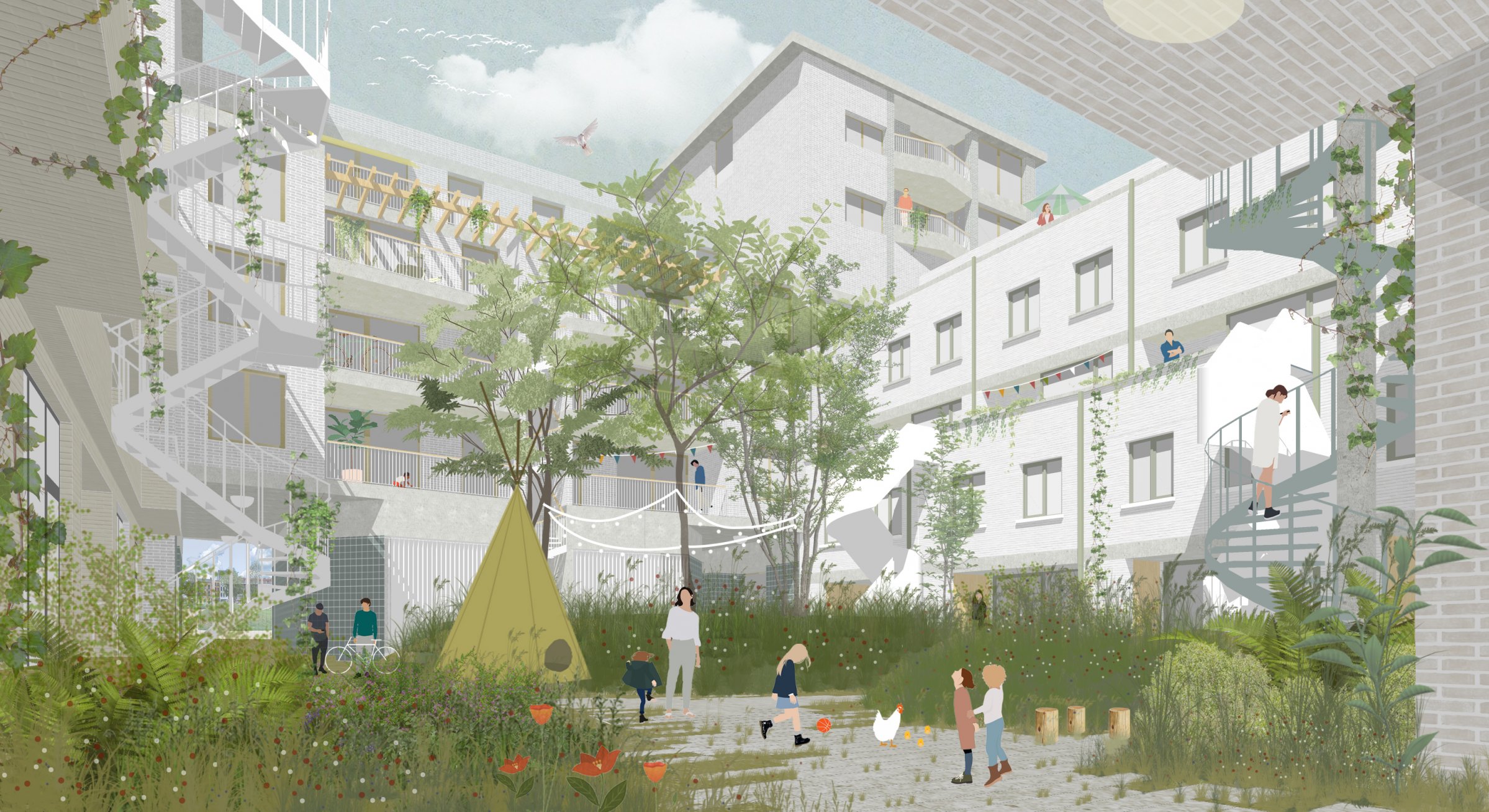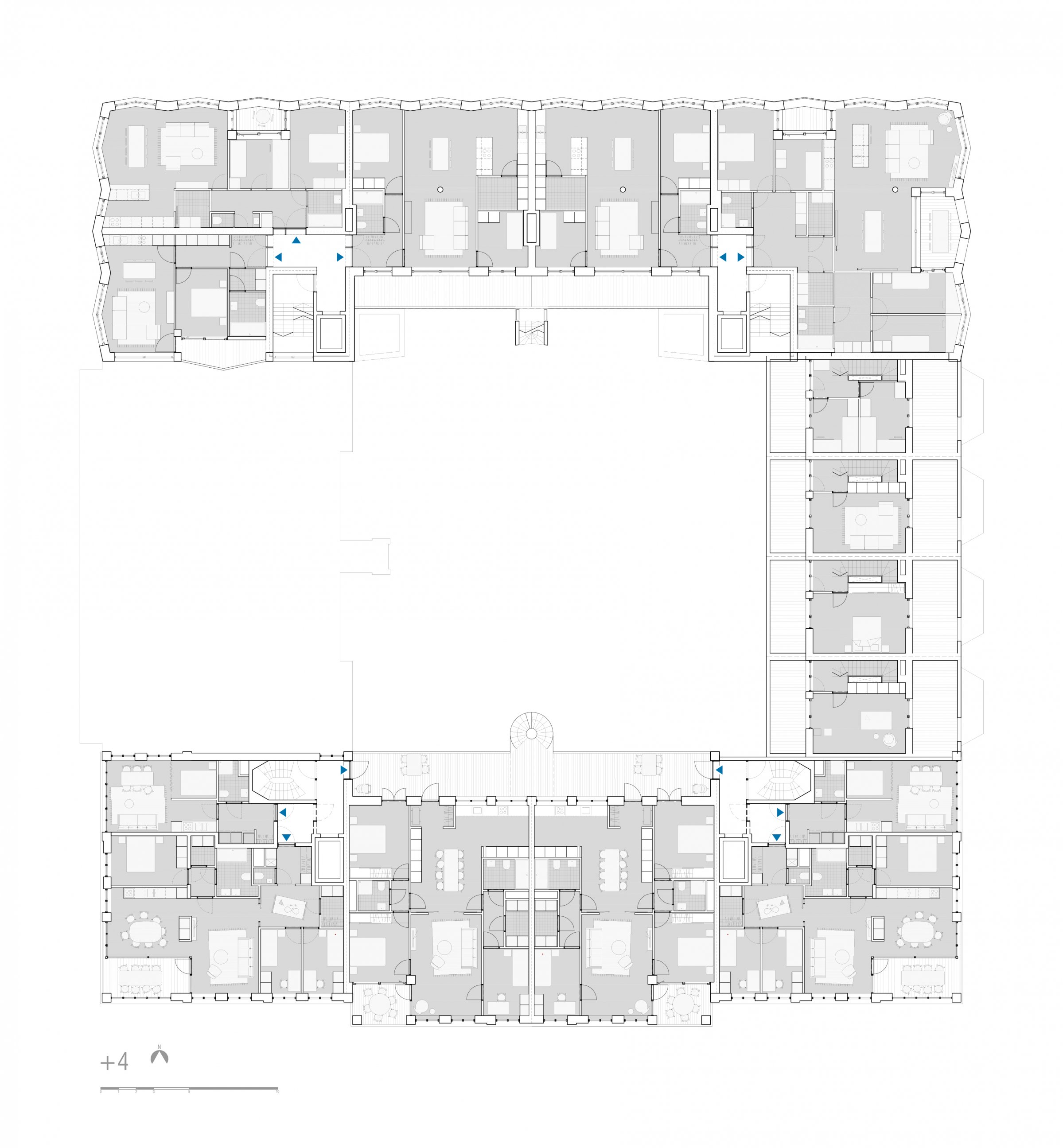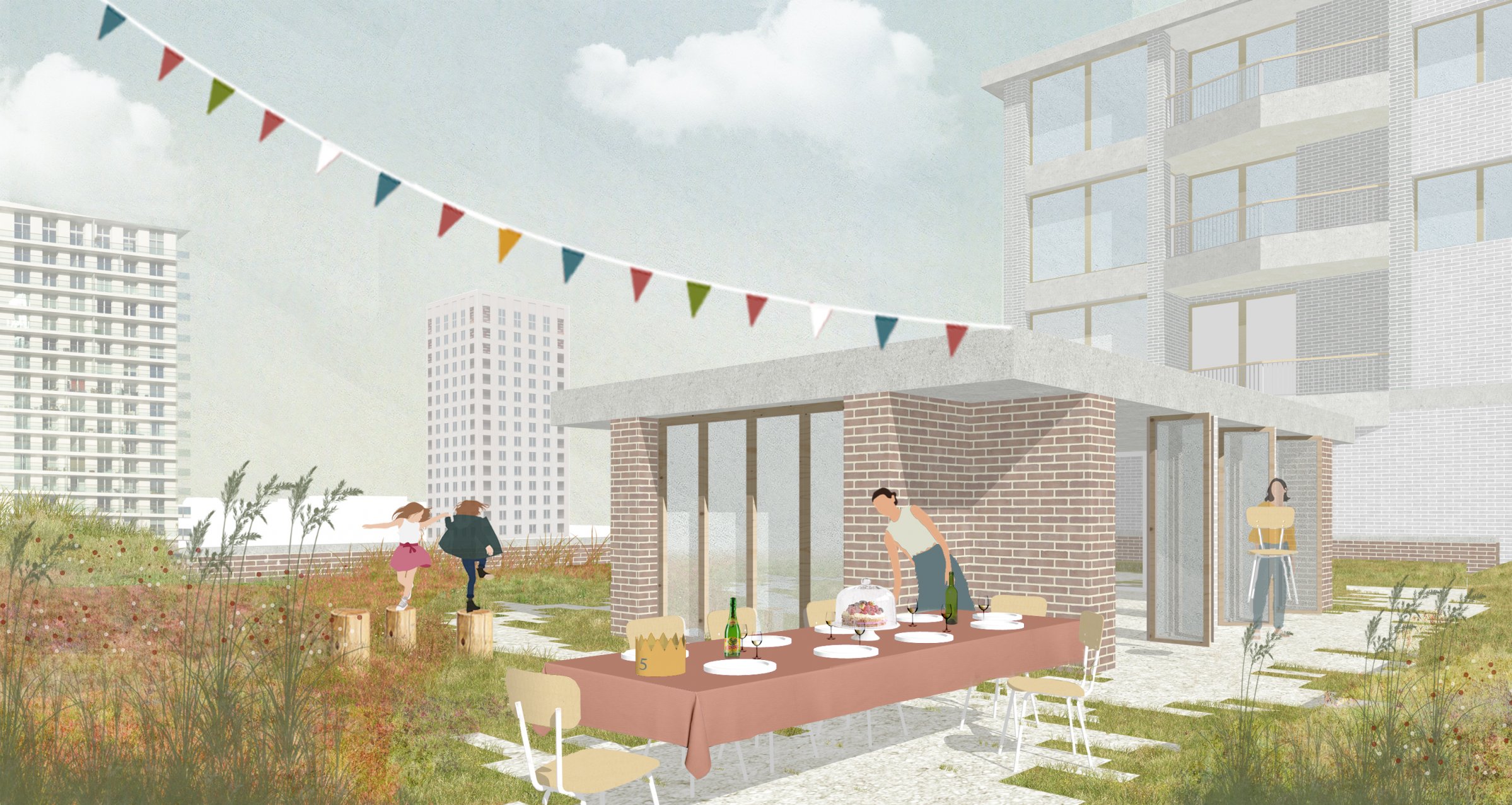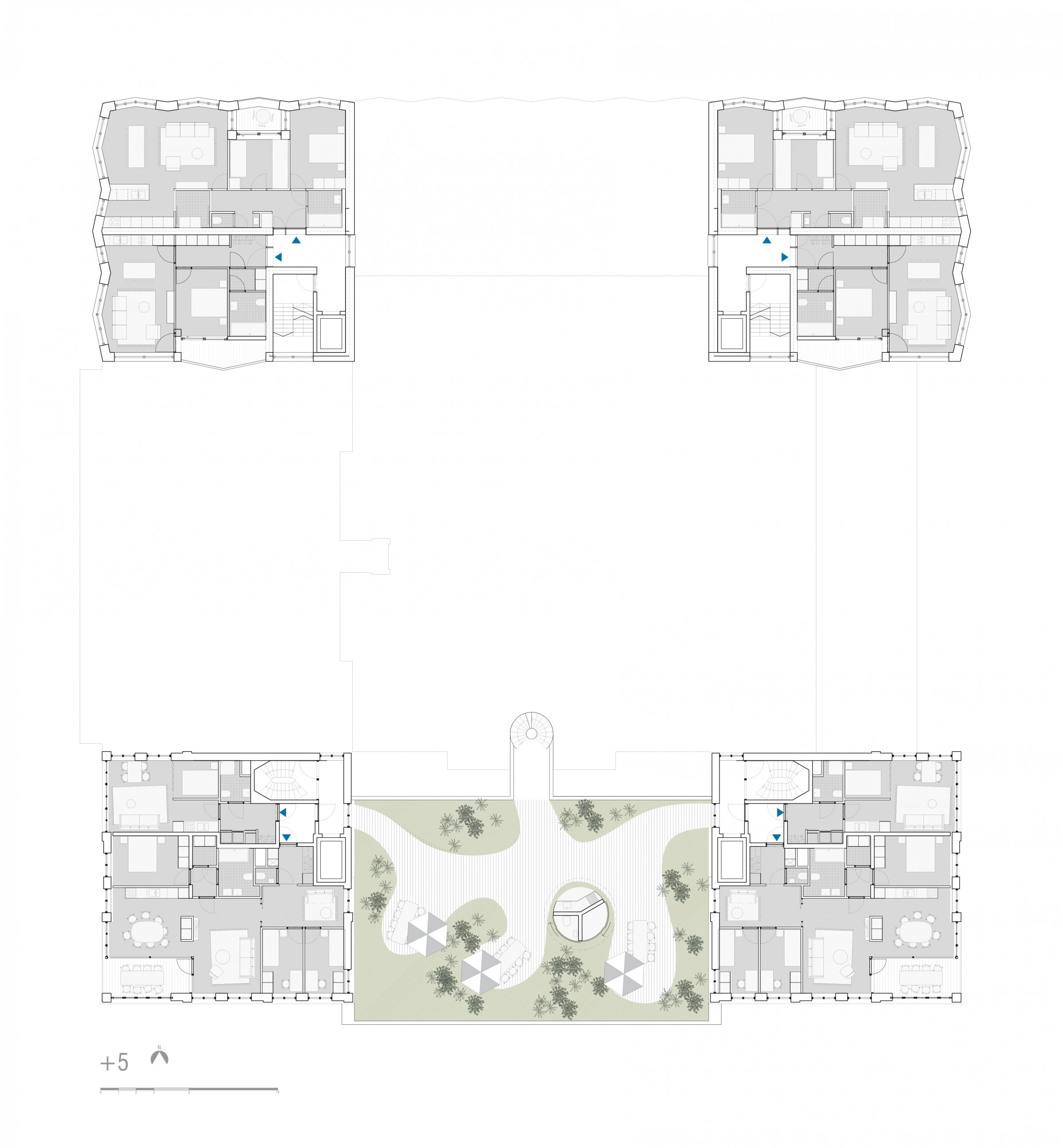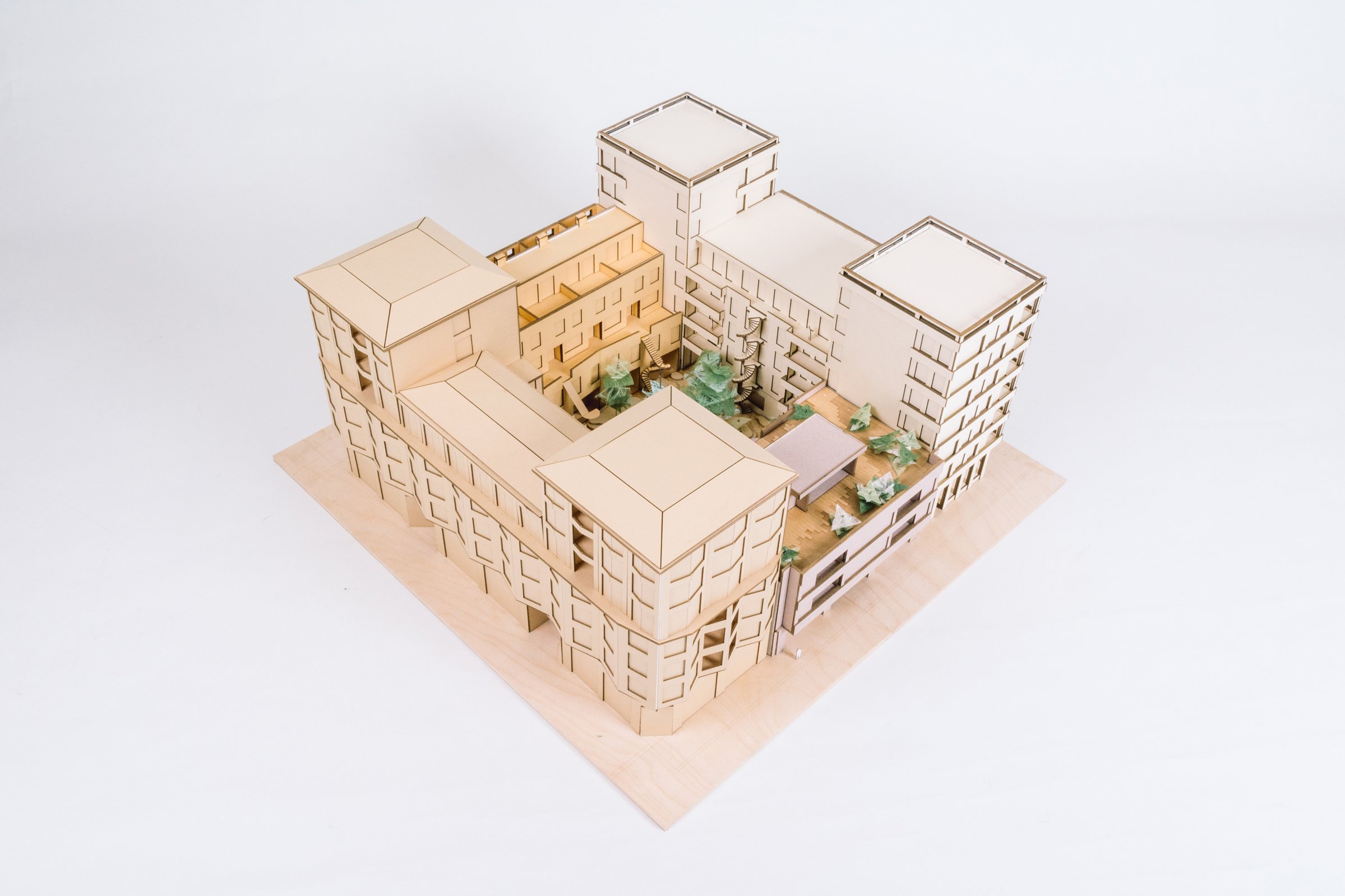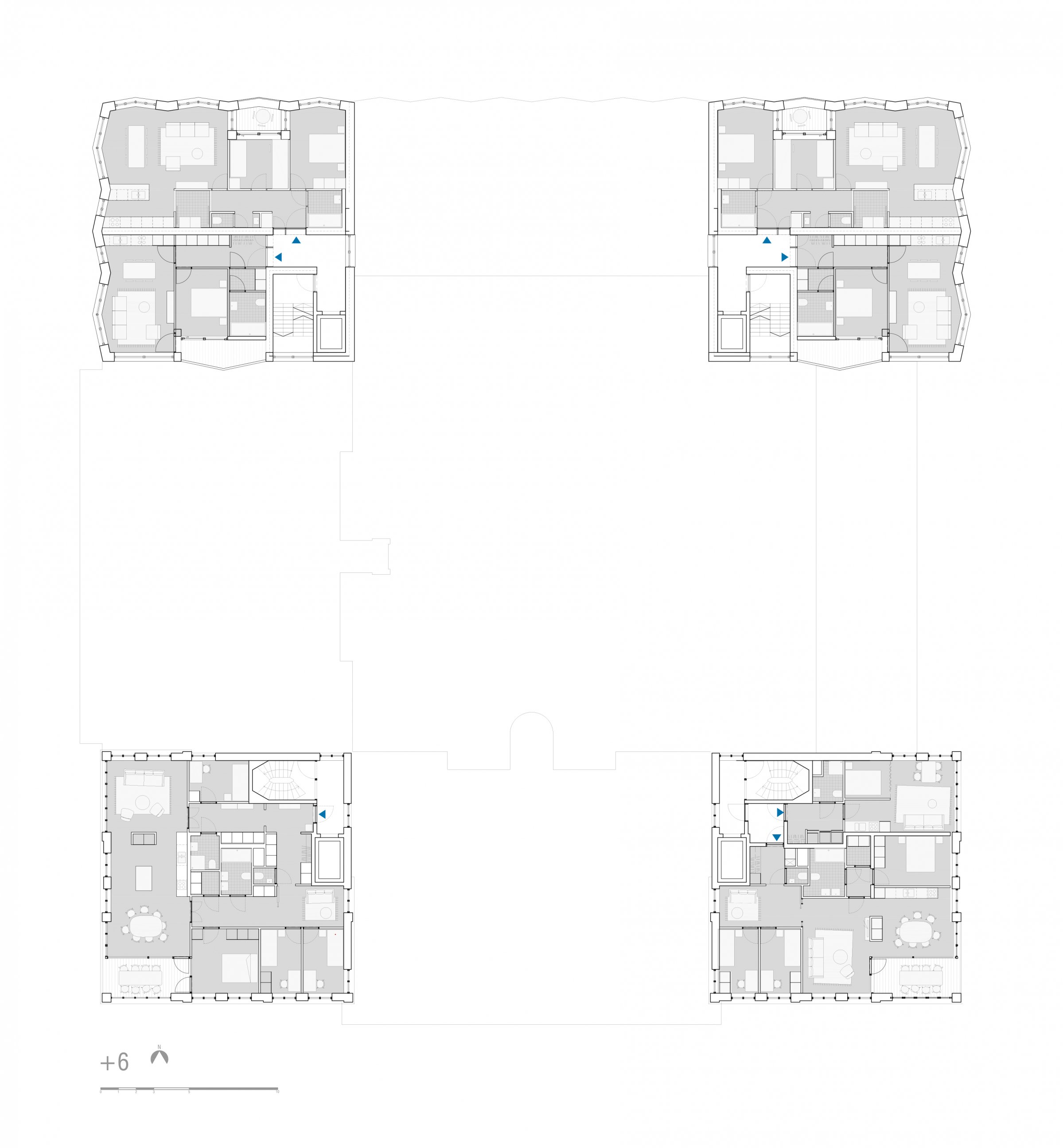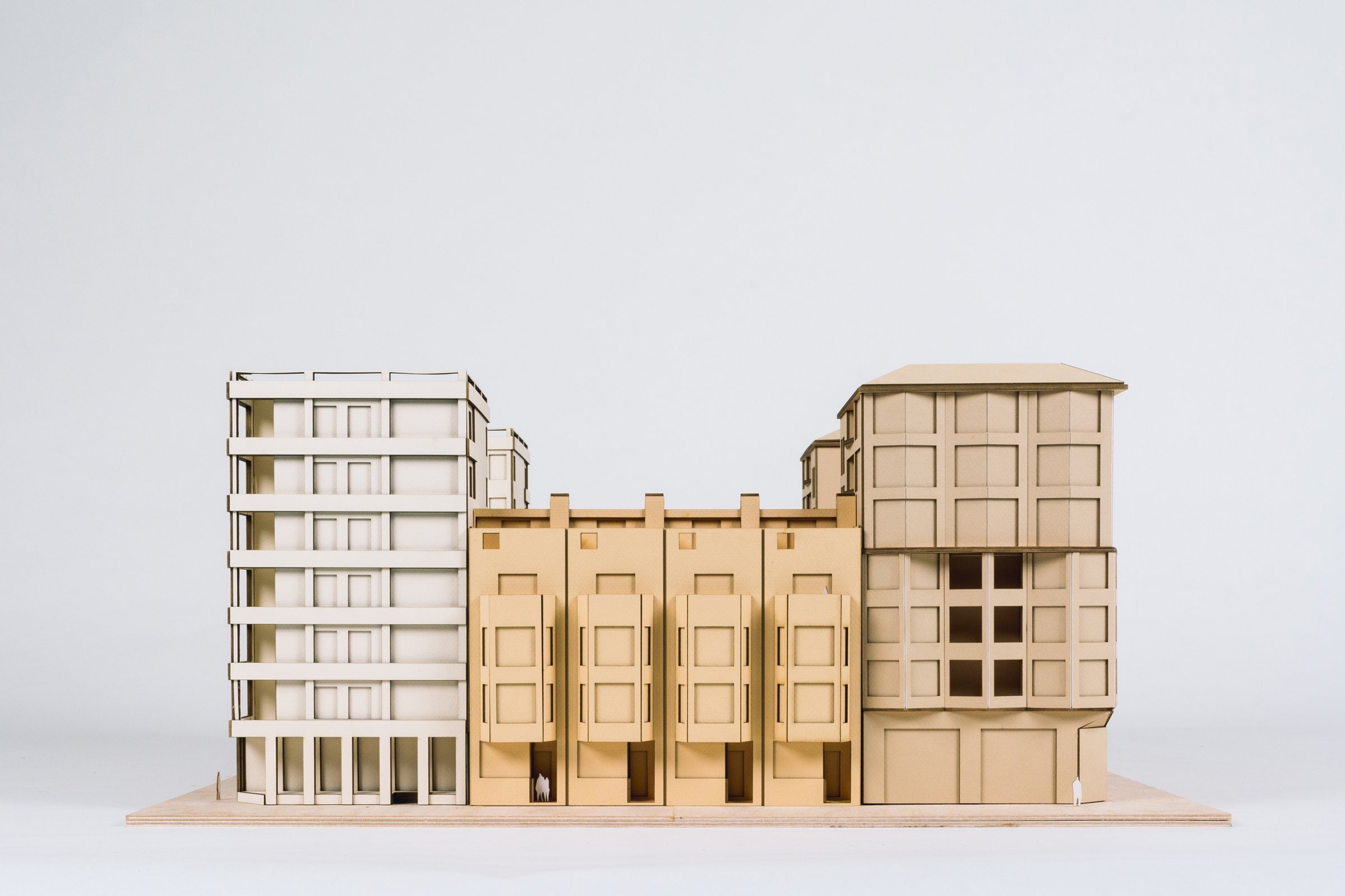 As Le Corbusier put it beautifully,
"life is always right" ("la vie a toujours raison").
Everyone is, in fact, an expert in housing.
Anyone who has been living with children recently or for a while knows what family-friendly means, what is crucial and what a pleasant extra would mean. Homes are never finished and they change due to changing family composition, due to shifting needs and wishes.

A young family with a baby has different concerns than a single mother with adolescent twins. In addition, not every family follows a standard regime and the requirements are different during the day than just before bedtime. Some families value privacy, others live in a pack. In one case the kitchen is the cozy and cluttered centerpiece of Mama Miracoli, while the worktop is spotlessly clean at others.
At the weekend it is hectic, on Wednesday morning it is perfect and empty for a moment, because the cleaning lady has just finished. Couples break up and put new families together. A baby is added. Due to a stupid pandemic, we suddenly have to work from home. It is therefore difficult to make general statements or plans that would meet all needs in an all-encompassing gesture.
But we have a solid pioneering role to play and design choices are required.Therefore we propose a multitude of solutions, which start in the parking basement and end on the roof terrace. They provide a range of inventive floor plans at the level of the houses and the building block.