Cafe Capital - Depot Green Services, Antwerp, 2018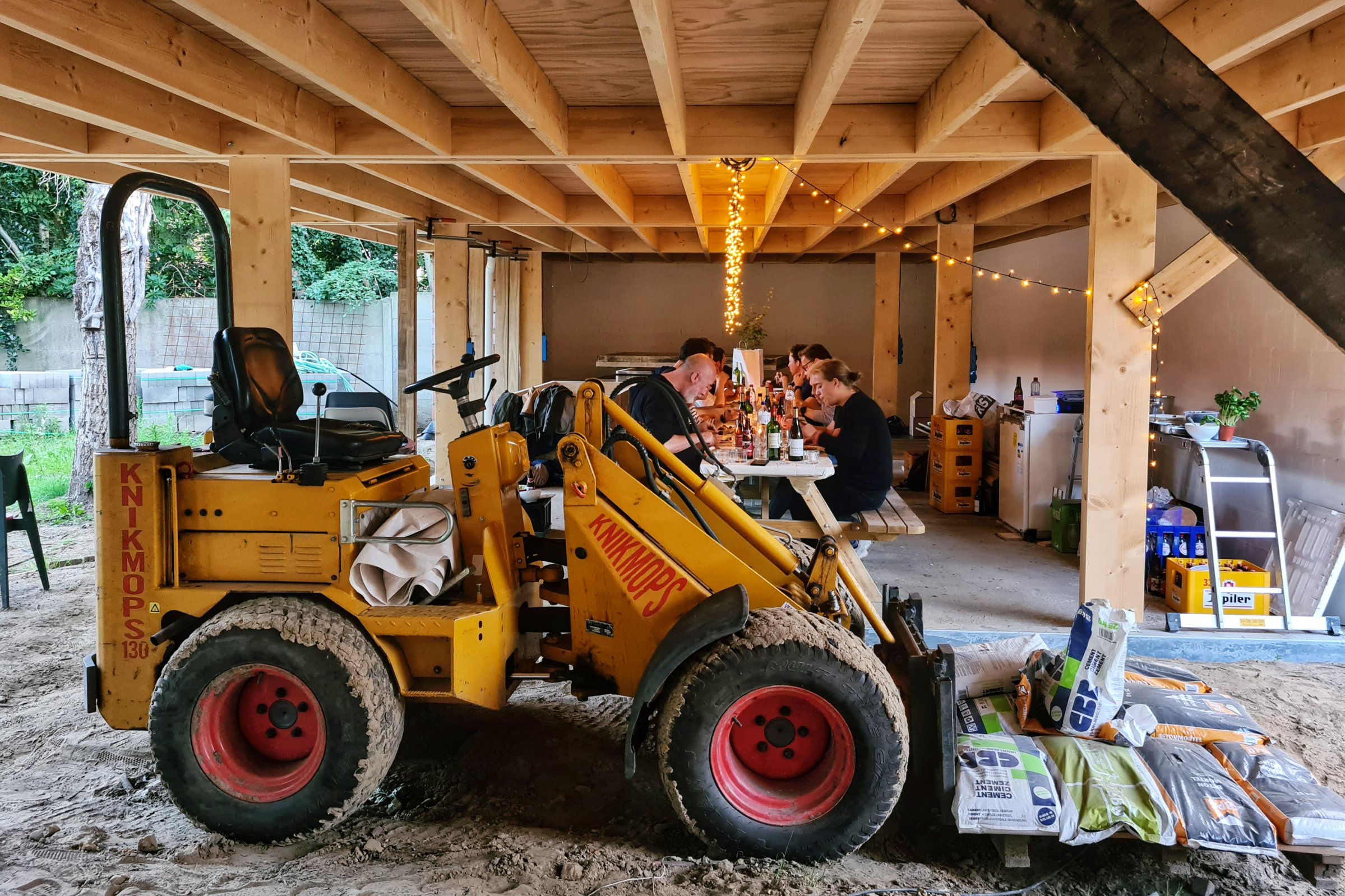 Joint leave
Our offices are closed from 13 July to 2 August for joint leave.
Happy holidays!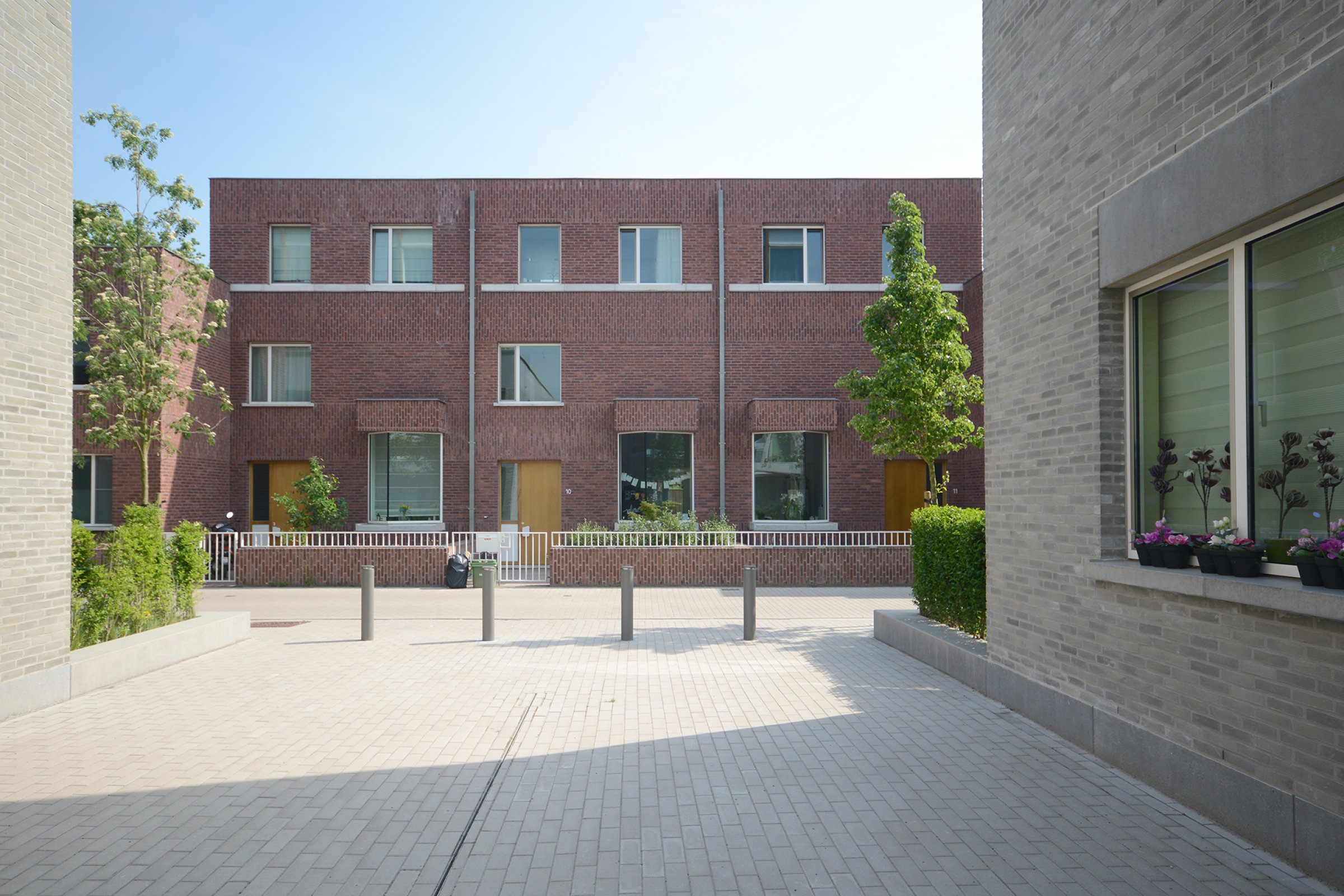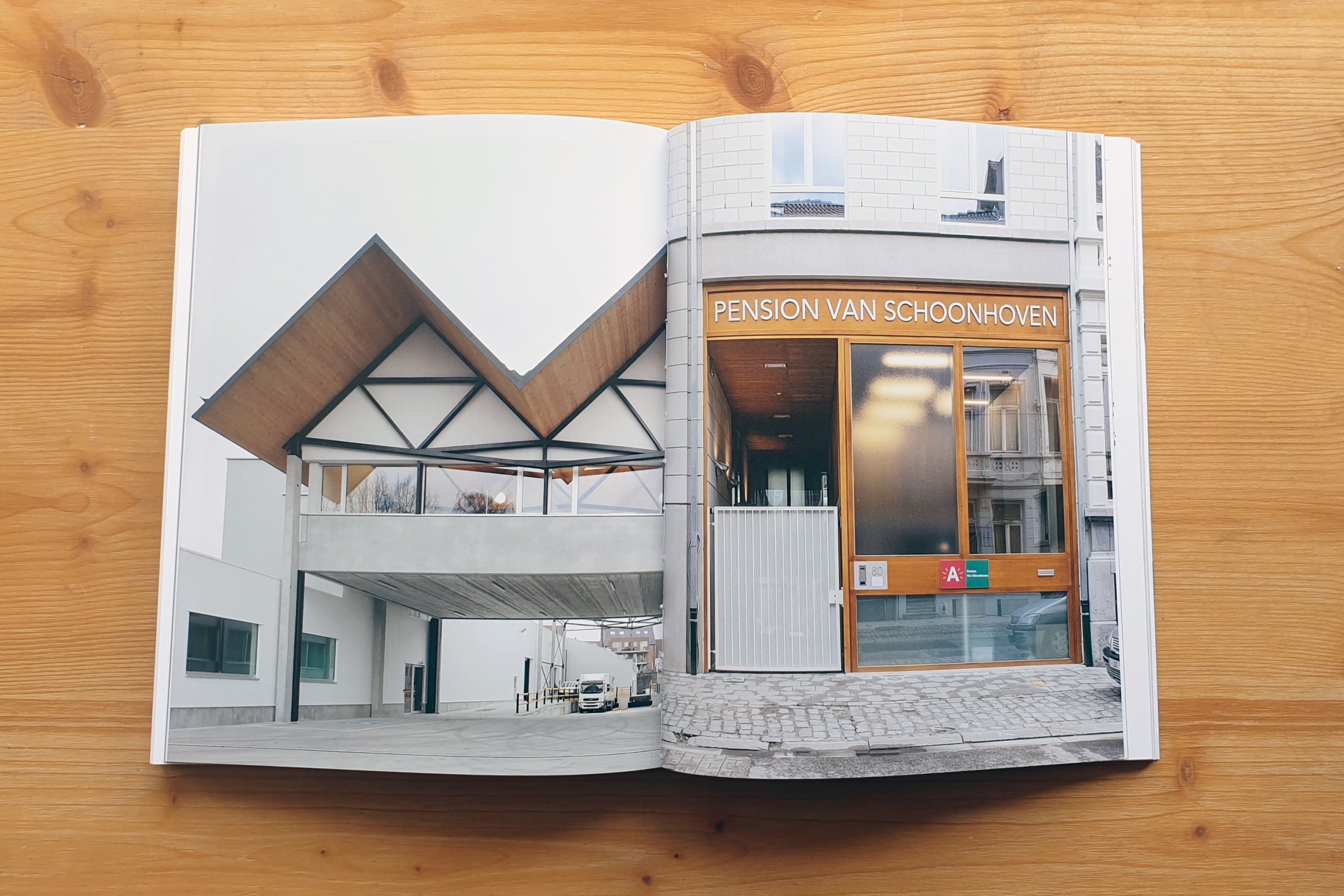 Publication Het Vliegertje and Pension van Schoonhoven in Flanders Architectural Review N°14. When Attitudes Take Form. Fifty projects display the multifaceted nature of the resulting architecture. Twelve essays examine a current topic.
Public interest in architecture and spatial issues has never been so high. The Flanders Architectural Review No.14 presents striking architecture from Flanders and Brussels. It assembles a broad range of recently completed architectural projects and situates them in the evolution of the socio-cultural domain in which they arose.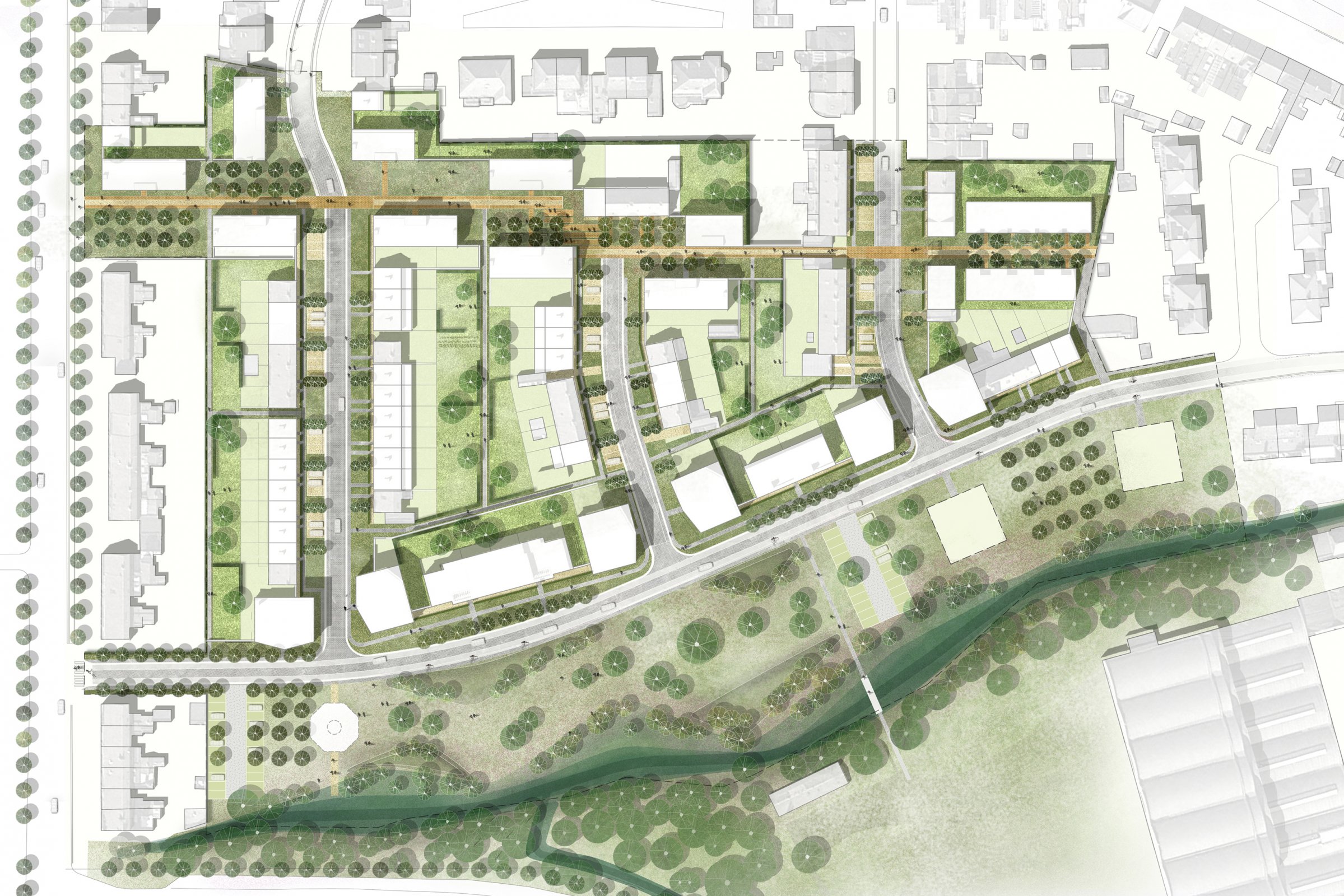 BULK architects, OVERZICHT and Woonpunt Schelde-Rupel have been selected for the Regional project call "sustainable materials and energy use"! Social housing companies can play a pioneering role in making residential areas more sustainable, because they are often the only ones with a patrimony of some scale. During the feasibility study, we outline a path to a climate-proof sustainable Schrijverswijk in Zwijndrecht - with heat network, geothermal energy and other renewable energy sources. We involve experts, look for stakeholders and investigate thresholds, choices and solutions. The financial support of the FDME for this study allows us to conduct thorough research that falls outside the usual design budgets. The knowledge gained will be shared with other social housing companies to maximize the impact.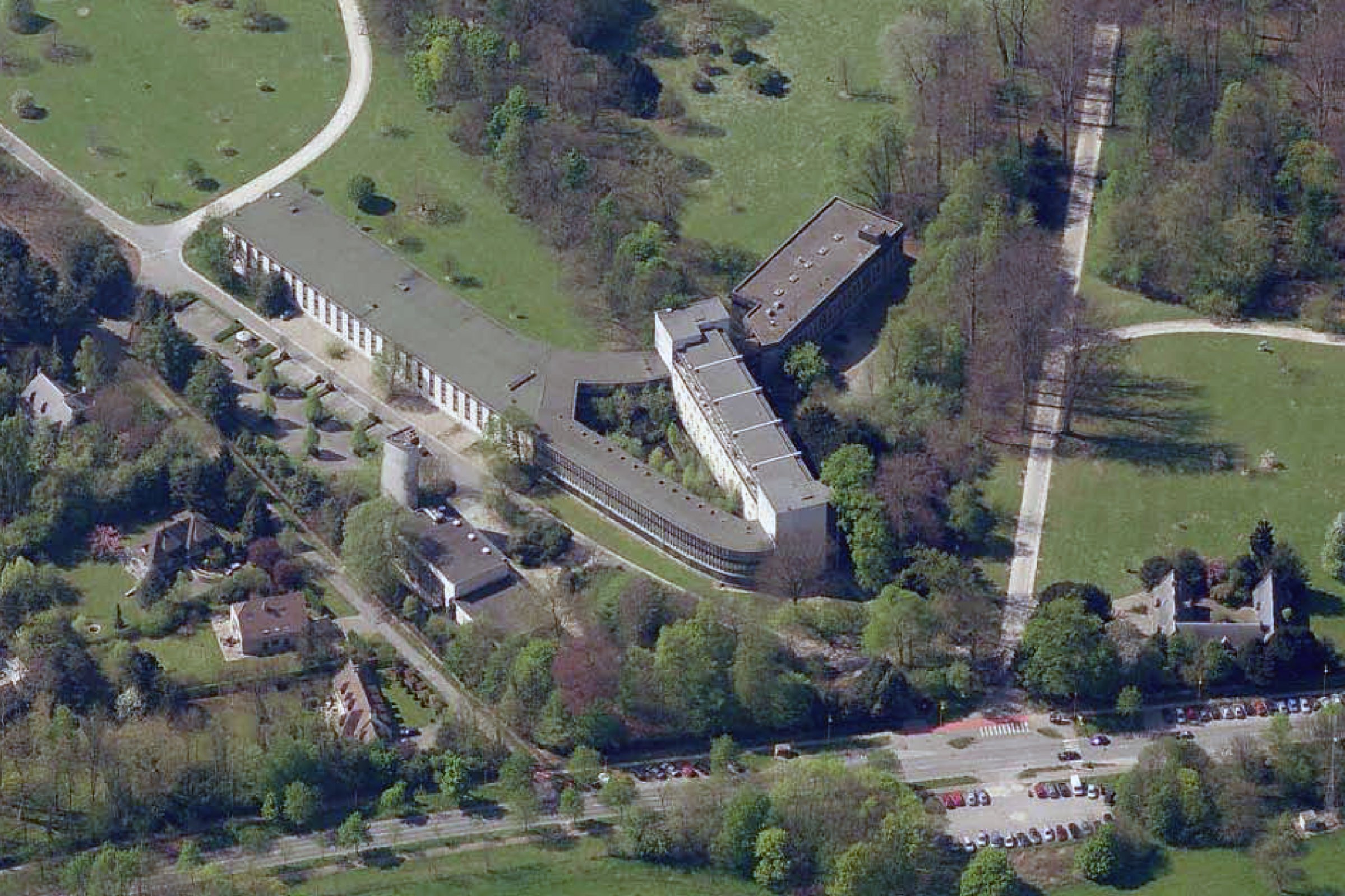 Meise Botanic Garden
BULK + KARUUR + CLUSTER have been selected to come forward with a design proposal for Meise Botanic Garden. Flanders organizes a design competition for the renovation of the modernist boiler house and the design of a new logistics building with a central warehouse, workshops, offices, machinery depot and the construction of a logistics zone.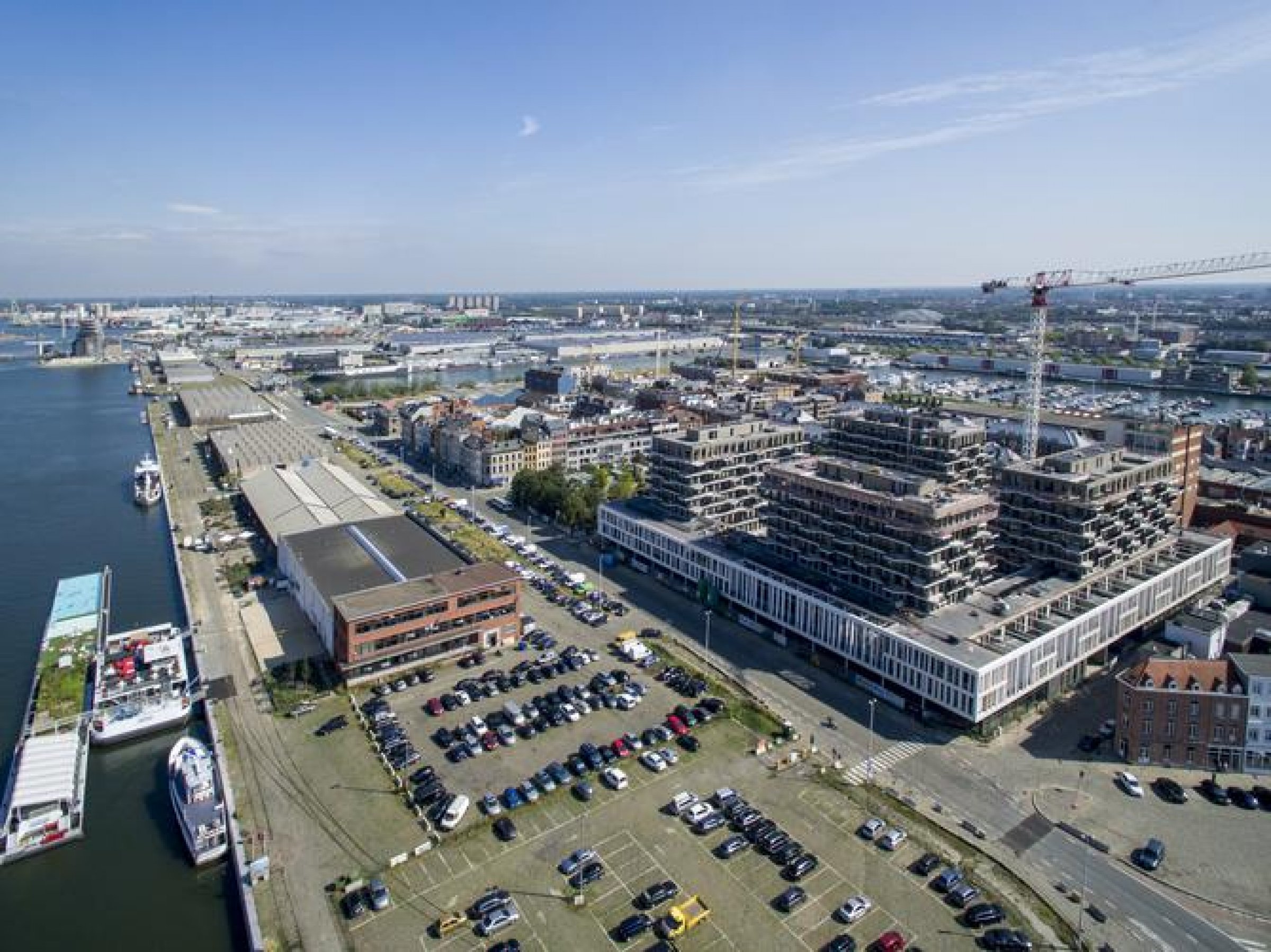 CADIX A4
DETHIER + BULK + GENERAL ARCHITECTURE selected to come forward with a proposal for building block CADIX A4. AG Vespa sells an exceptionally located building plot in the Cadix district and organizes a competition for a family-friendly housing project.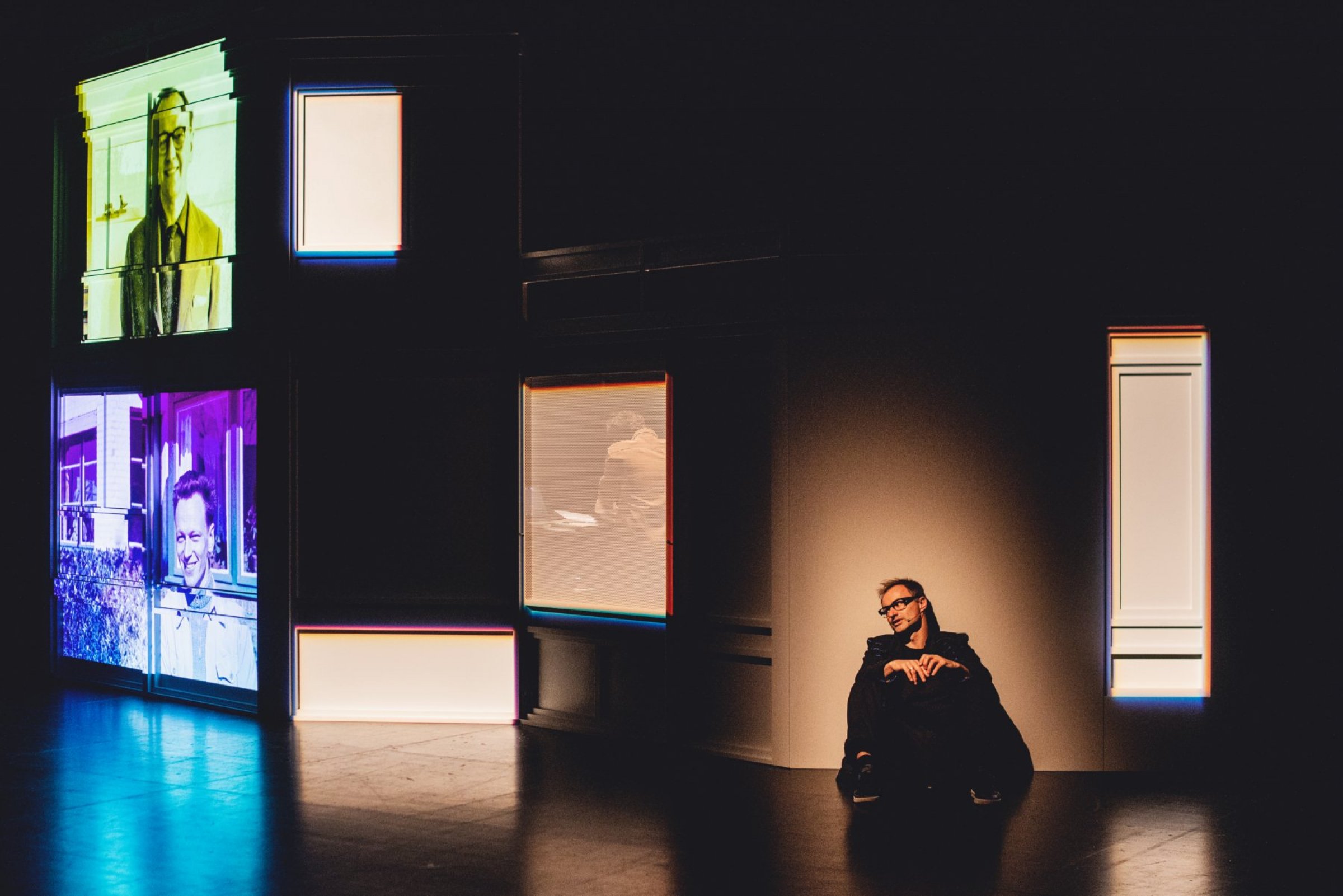 On www.leue.be you can watch and listen to BRAEMPRAAT. 28 September 2018 BRAEMPRAAT premiered in de Singel. Dimitri Leue presents Braem's text with music that takes away the cavity walls of your being. Steven Taelman sets to work with melodies and compositions from 1968. Filip Dujardin's photos show how Belgium is 'beautiful at being ugly'. BULK architects creates a set as a sample card for the rest of the world, a monster of architecture. Watch te performance here.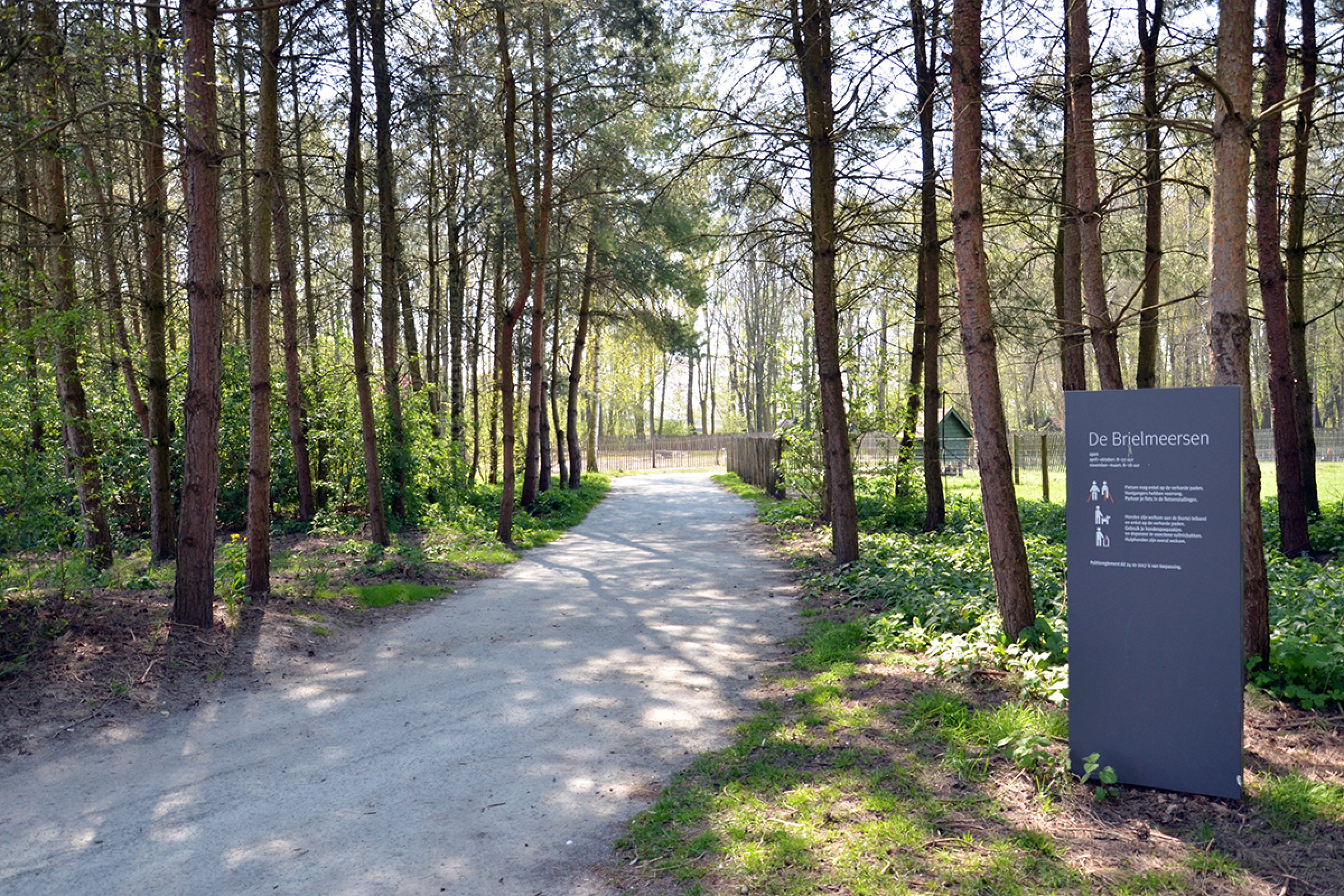 Brielmeersen Deinze
BULK + BURO LUBBERS have been selected to come forward with a proposal for a new cafeteria and surroundings in nature and recreational domain "De Brielmeersen" in Deinze. Provincie Oost-Vlaanderen organizes a design competition.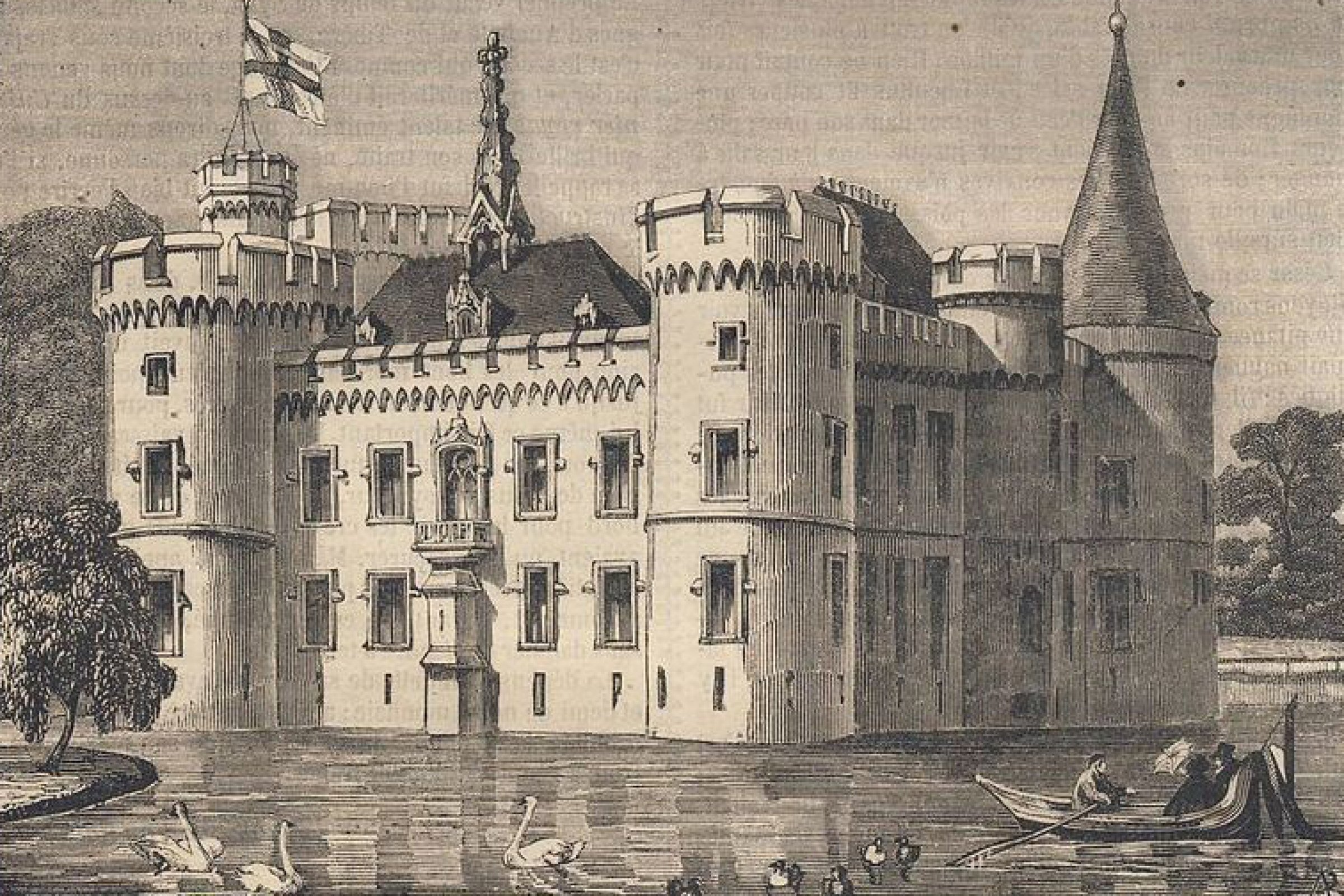 Meise Botanic Garden
BULK + KARUUR + CLUSTER have been selected to come forward with a design proposal for Meise Botanic Garden. Flanders organizes a design competition for the renovation and repurposing of the castle of Bouchout, service buildings and surrounding domain.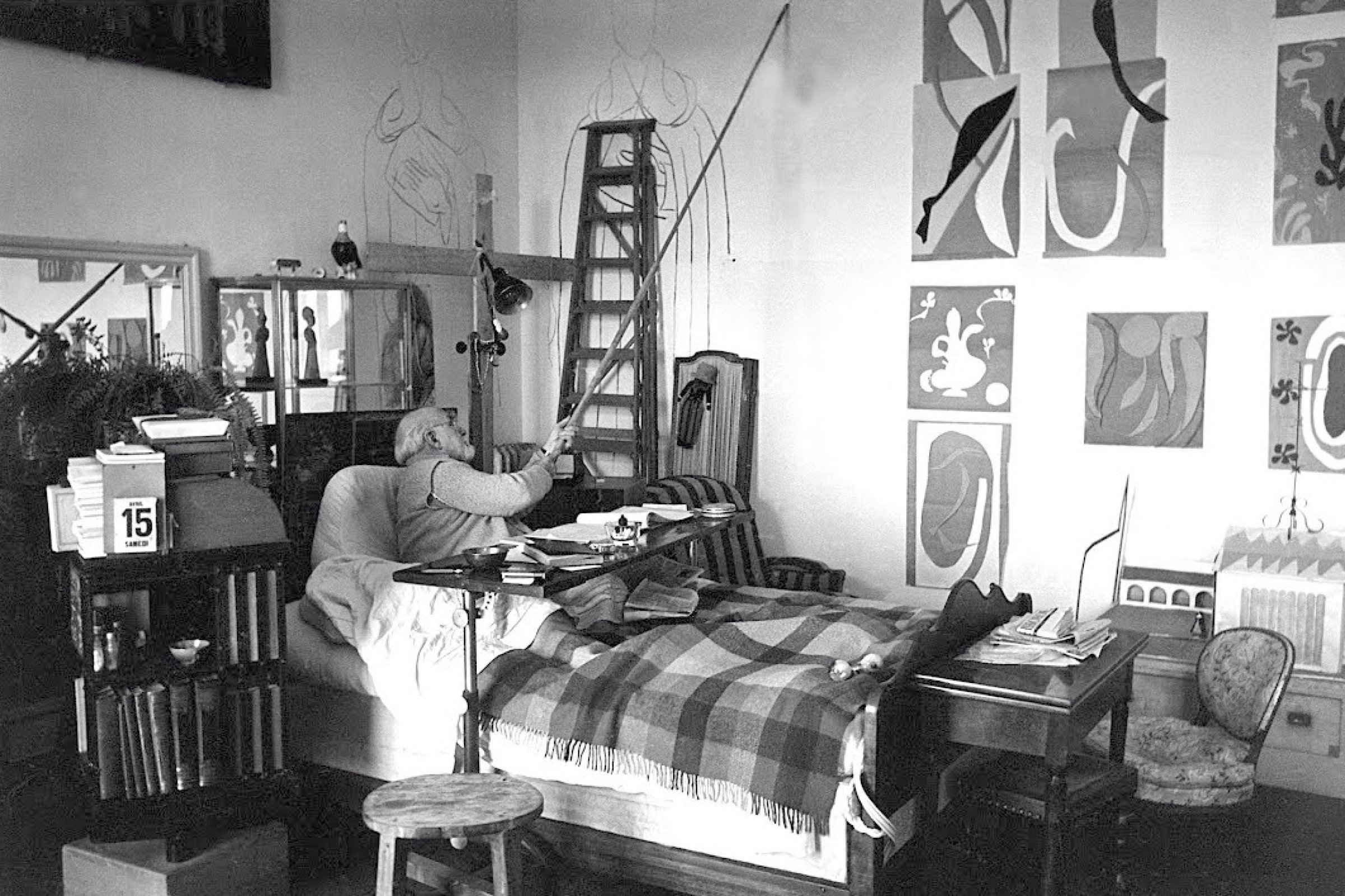 COVID-19
Matisse draws in his studio/room in the Hotel Regina, in Nice-Cimiez, 1950.
Dear clients and partners,
BULK architects honors the measures taken by the government to limit the spread of the corona virus.
We are not only concerned about the health of our employees, clients and partners, but also want to take our responsibility towards the community.
Until further notice, we limit our internal and external contacts to the strict minimum. At the same time, we try to guarantee the continuity and deadlines of our projects. Our employees work from home and when necessary at our office with a very narrow staffing.
Together we can make a difference. Flatten the curve ...
We organize meetings and site visits digitally as much as possible. Our project architects will make practical agreements about this in consultation with contractors and / or clients. Please contact them via their respective mobile phones or by email.
Take care of yourself and each other!
The BULK KLUB.