Blancefloerlaan West, 122 sociale houses & commercial spaces for Woonhaven Antwerpen, Leftbank Antwerp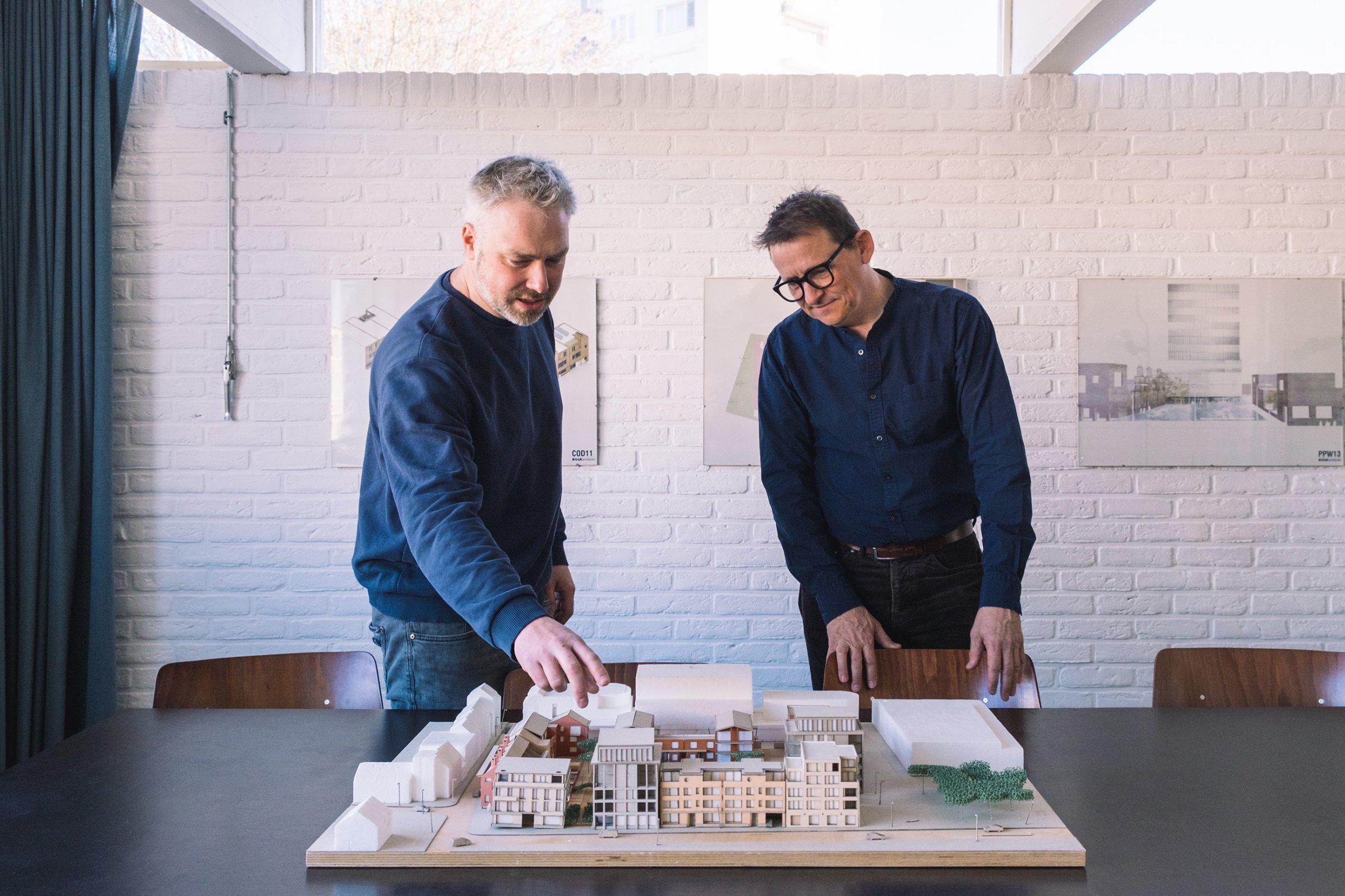 Eric Henrist
After a fantastic twelve years at BULK architects, it is with mixed feelings that we announce Eric Henrist, a valued colleague is leaving our office and partnership. Eric joined BULK in 2011, and as a project architect he played a crucial role in the realization of countless projects, such as Cadix in Antwerp, Hof van Roey in Rijkevorsel and De Tuinen in Puurs.

As our go-to guy for technical design and construction, he showed his best side time and time again. His pragmatic approach, solid technical knowledge, desire to build and ability to solve complex problems with a smile made him a valued partner for colleagues and clients.
Based on that appreciation, he became a partner in 2018. Eric has brought BULK not only a wealth of technical knowledge and professional talent, but also countless moments of joy. We say goodbye to one of the pacesetters of our team, we will miss his sense of humor and pleasant personality.
From October 2023, Eric will leave our office for a new adventure at GO! of the Flemish Community. We are grateful for the many years together and wish Eric every success with his new challenge.
For all questions relating to his projects or any follow-up, please contact us via info@bulkarchitecten.be. We will then make sure that your query reaches the right person.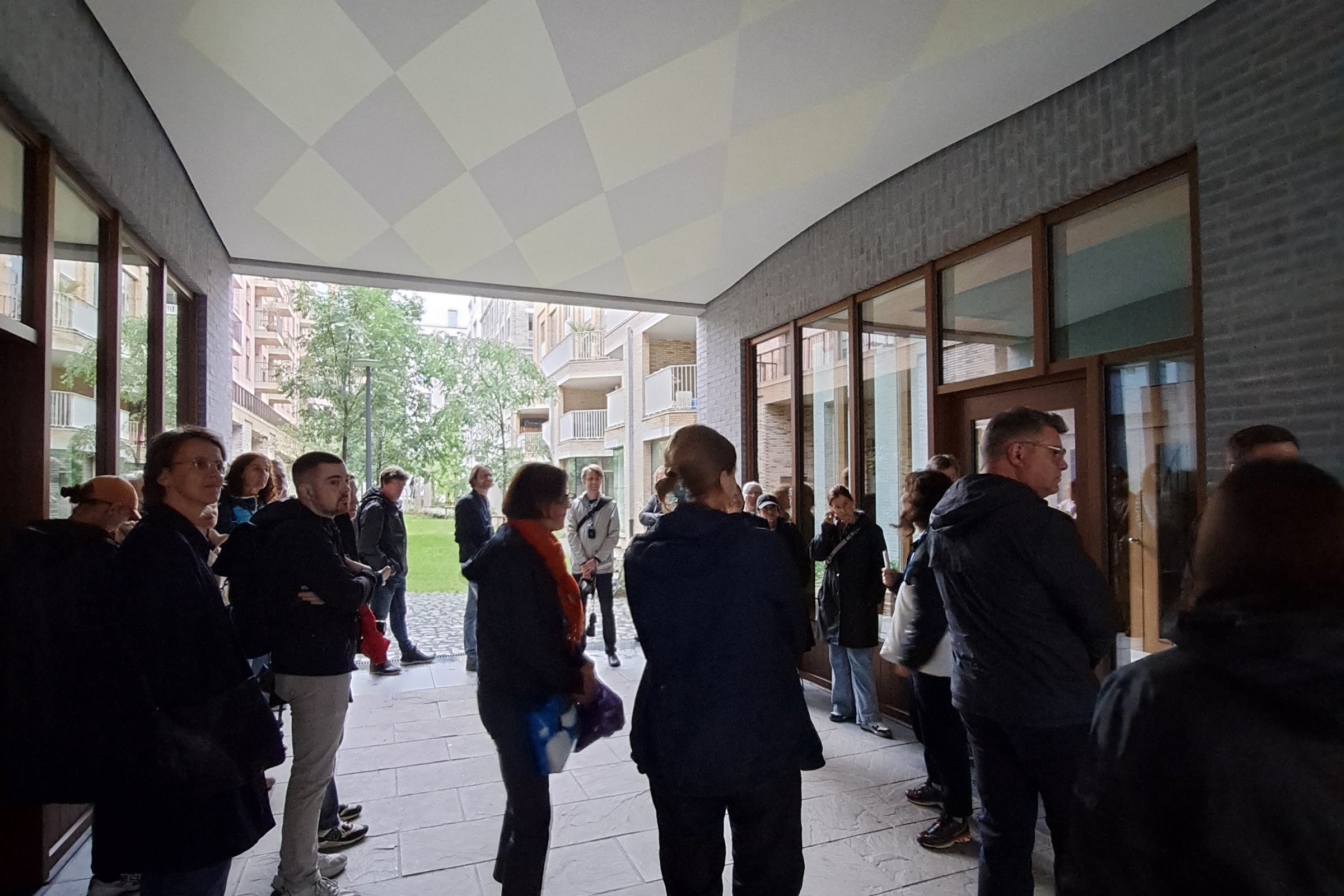 Last Thursday Bovenbouw en BULK welcomed Architectuurwijzer vzw during their study trip through Antwerp. Alba Tavares and Koen Van Bockstal led a group of enthusiastic architects and building professionals around the Cadix district.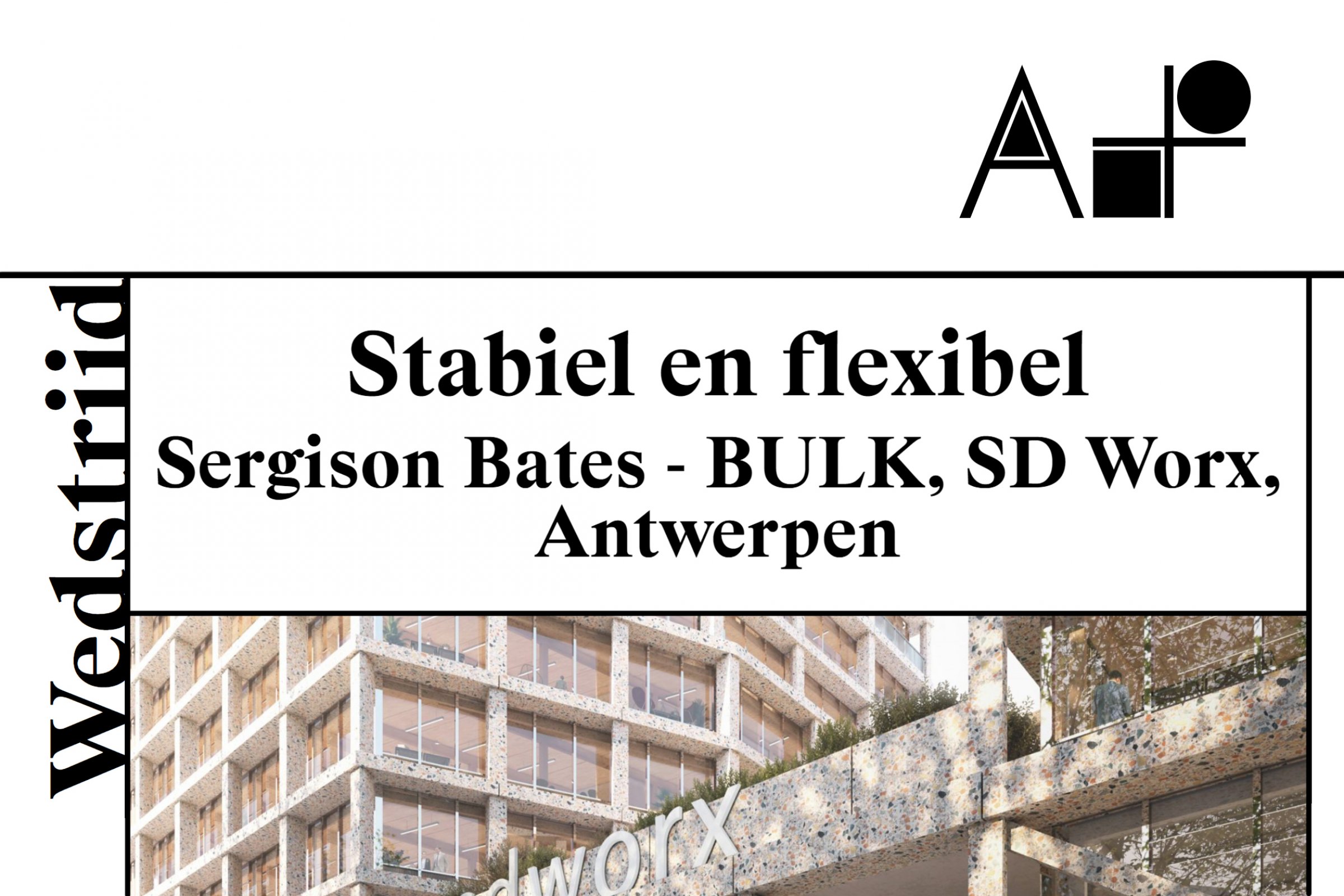 "Solid and flexible". Article about SD Worx's new headquarter building in Antwerp at A+. A collaboration between BULK architecten and Sergison Bates architects.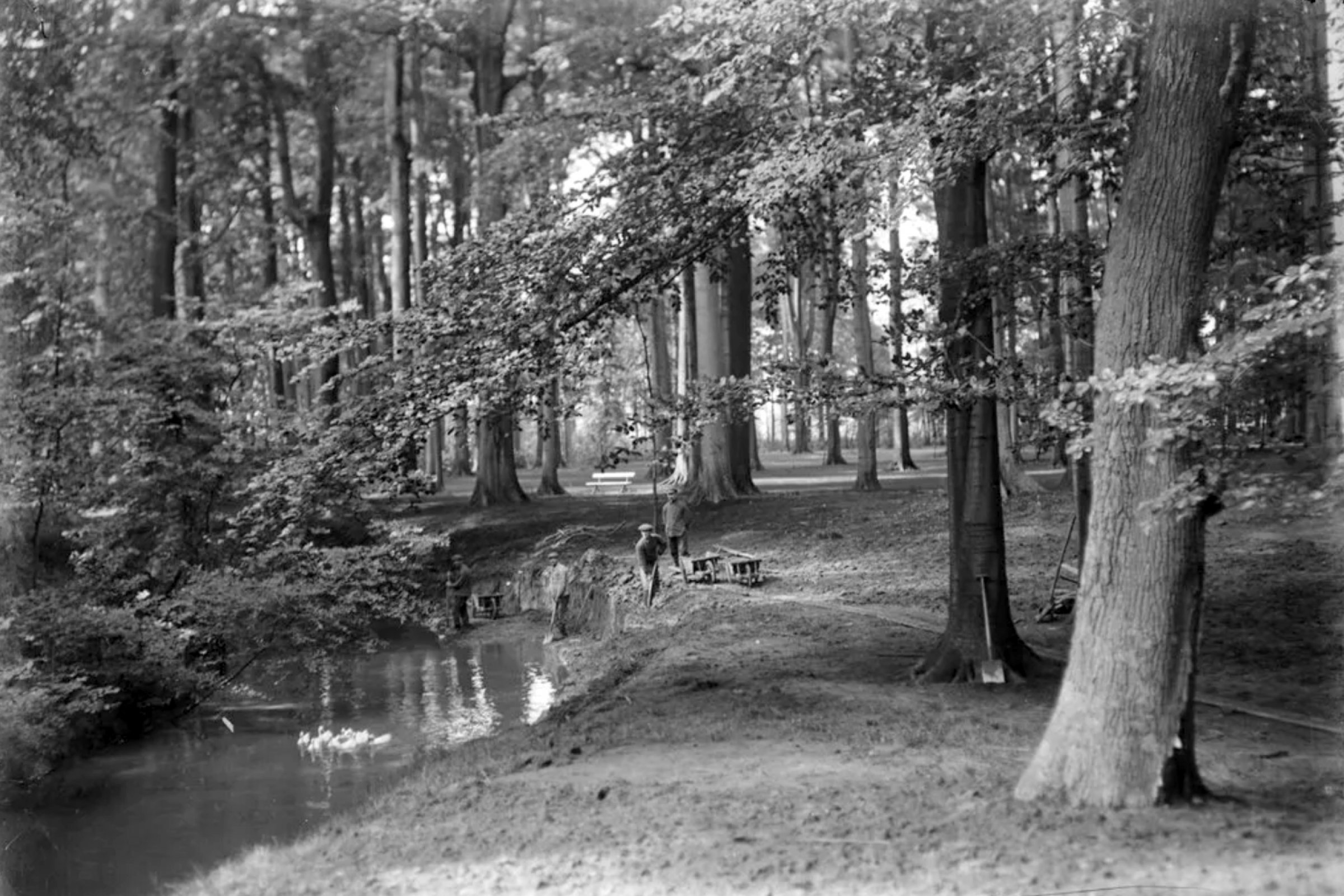 Rivierenhof
We are pleased to announce that BULK architects won the competition for a new Technical Center in the Rivierenhof. The Province of Antwerp organized an architectural competition on behalf of 'Provinciale Groendomeinen regio Antwerpen' for a new center with workshops, warehouses and offices. The Rivierenhof Technical Center will not only occupy the central place in the Rivierenhof Provincial Domain, but also within the Provinciale Groendomeinen Regio Antwerpen (PGRA).
Mireille Colson, Deputy for recreation and green domains, explains: "There is a lot going on in the provincial domain of Rivierenhof. Over time, the sports facilities have clustered. A number of sustainable investments are planned for the future. In addition to a new technical center, restoration work will follow on the roof in the castle and in a second phase we may provide a thorough interior restoration. An investment plan is also being prepared for the Open Air Theatre." Deputy for logistics Jan De Haes: "We are confident that BULK architects will propagate our core value of sustainability through the new technical centre."
In collaboration with Bureau Bouwtechniek, IRS and LAND.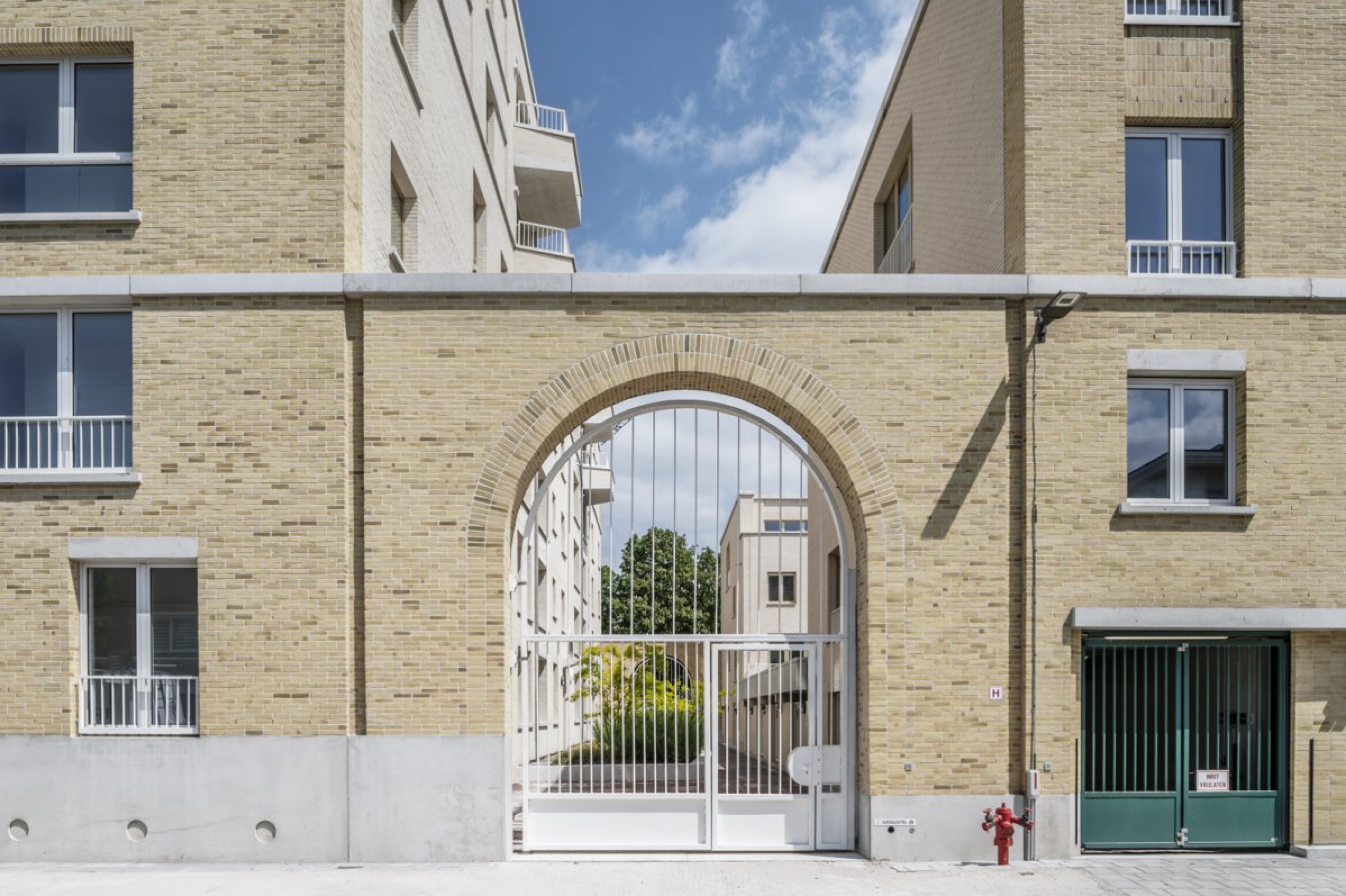 Bouwverlof
Our offices are closed from 7 to 30 July for joint leave.
Happy holidays!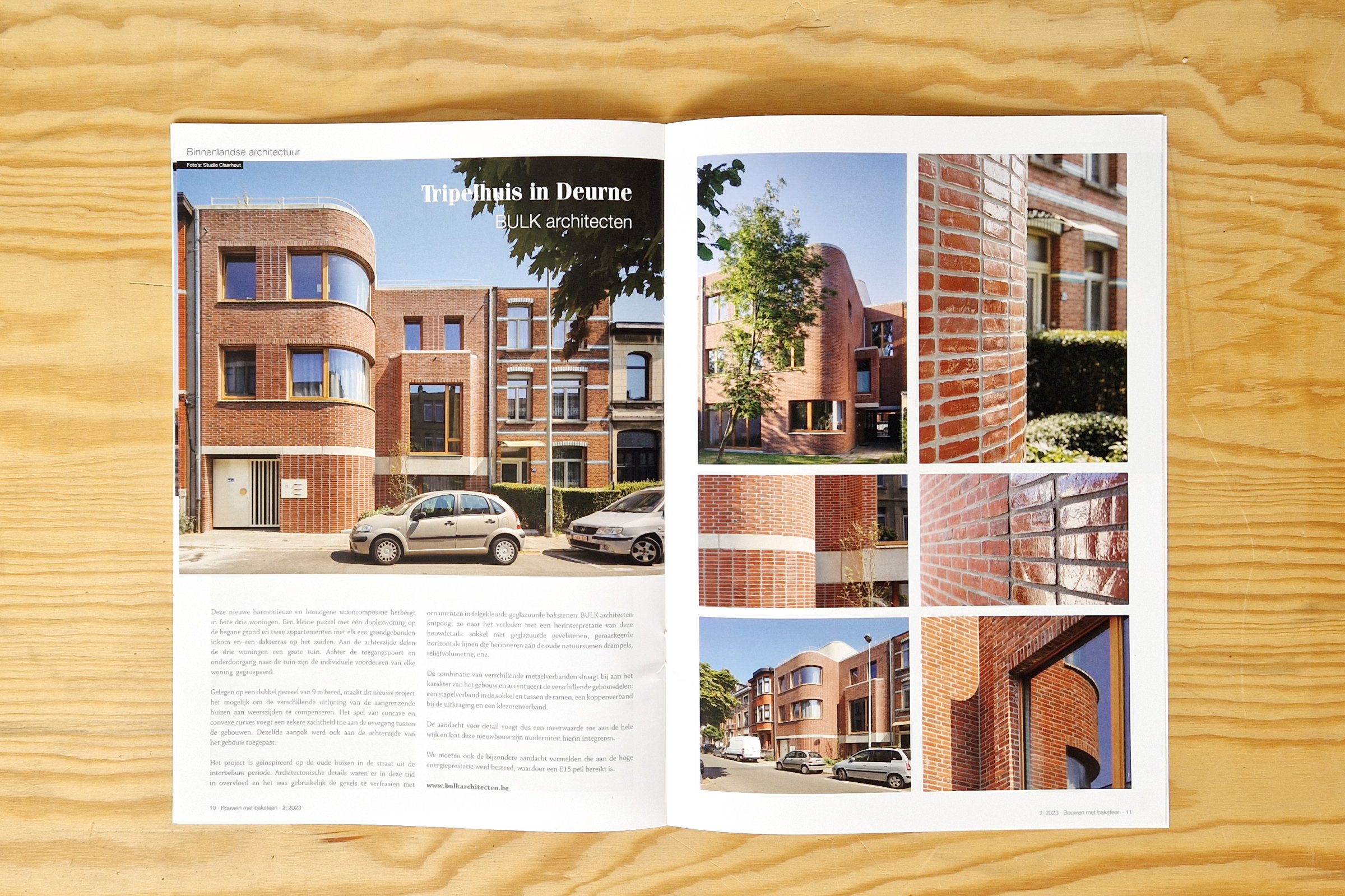 Article on Tripelhuis Deurne in Building with Brick - Bouwen met Baksteen 182. (Dutch). Beautiful images by Studio Claerhout.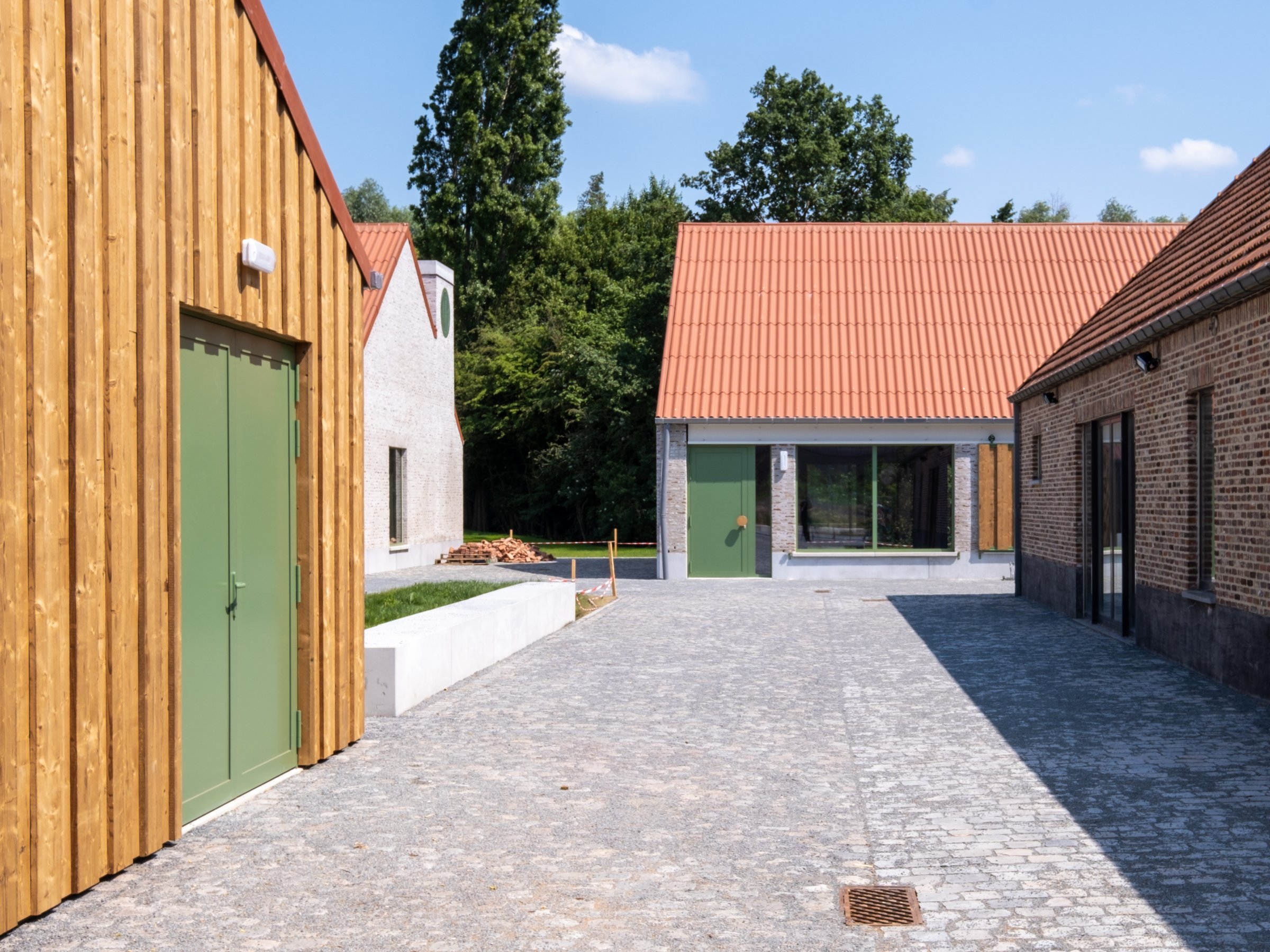 Youth Centre Park Groot Schijn Deurne completed. A place of its own for the various youth associations around the historic Master Schmid farm. In a second phase, the Scinthoeve on this site will be renovated into a multi-purpose youth center and party hall. A first series of photos can be viewed on the website of AG VESPA.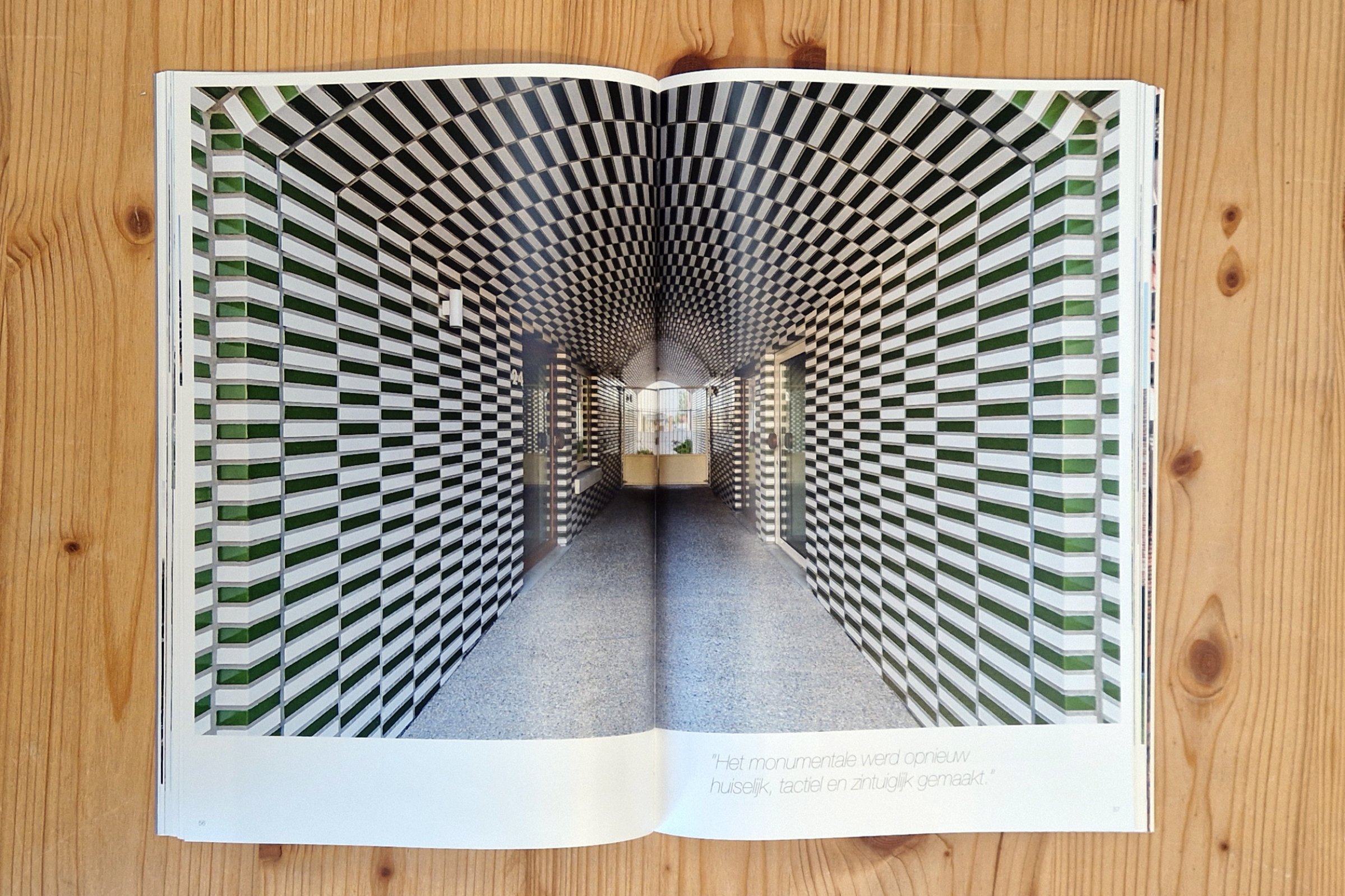 "The monumental was once again made domestic, tactile and sensory." Article on phase 1 Handelsdok West with Palazzo Staplein in Wienerberger Innovate n°13, juni 2023.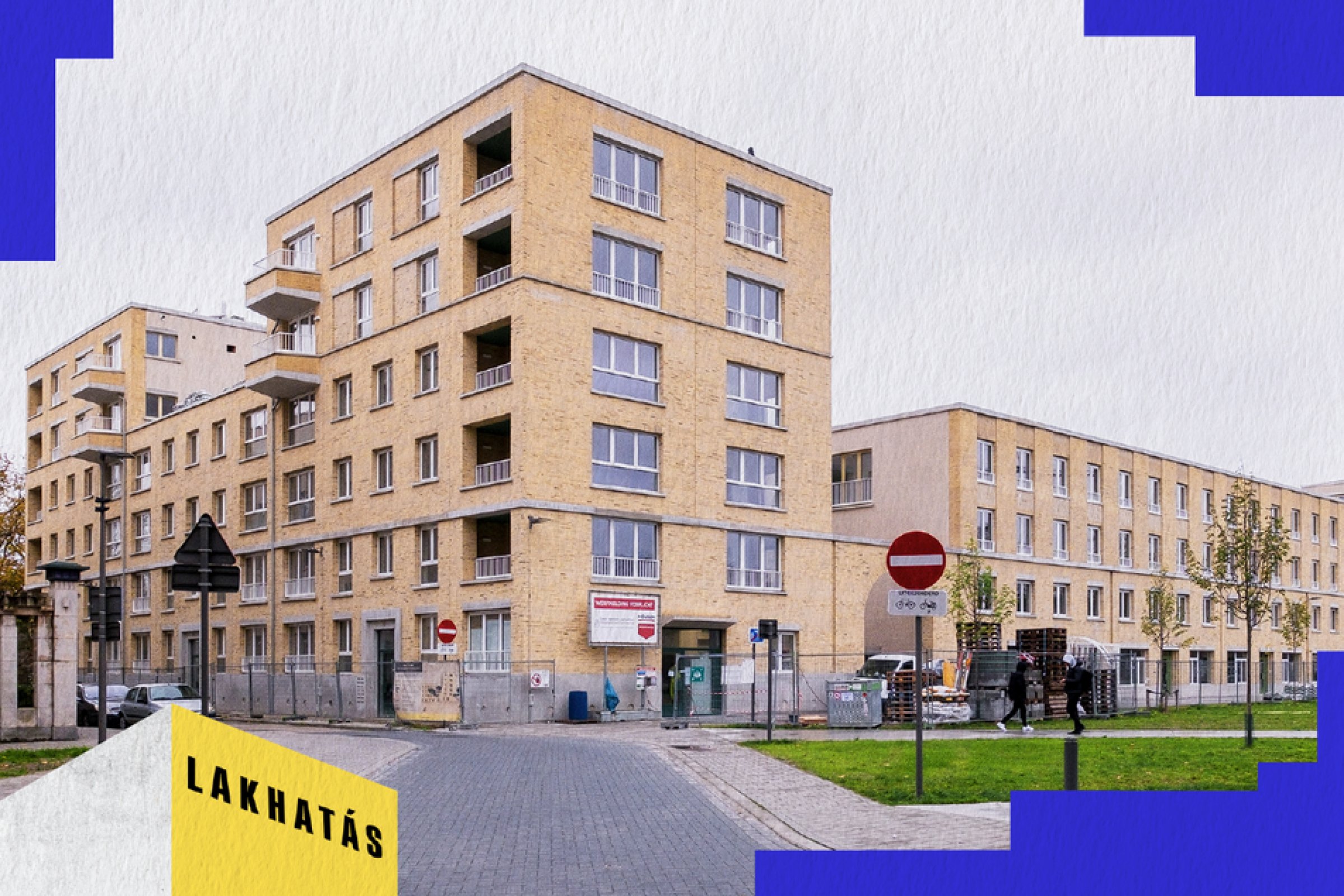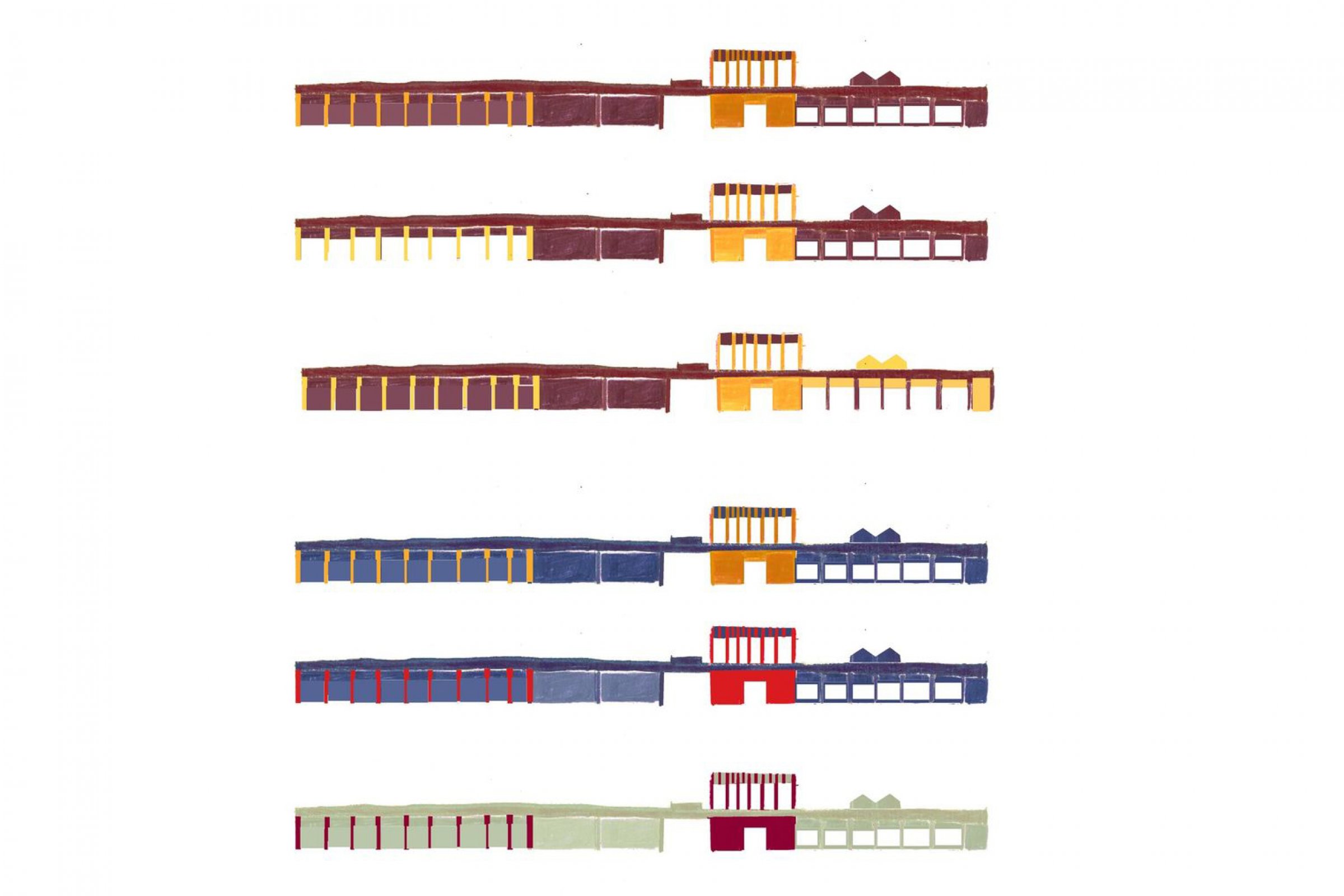 Fire away!
Hooray, we are so happy with the selection as laureate for the new fire station Antwerp Lillo, commissioned by AG Vespa on behalf of Brandweer Zone Antwerpen.
Hand in hand with figuring out the brief, we examined a long narrow strip, which is both wide in its use and in its conception. The conglomerate of both existing and new building parts is given a distinct face while being embedded in the port landscape. We seek for a complex, yet strong figure with a clear formal language, which hopefully becomes greater than the sum of its parts. In collaboration with LAB-V and IRS Studiebureau.