Residential Care Home Pegode - Midden, Boechout, 2020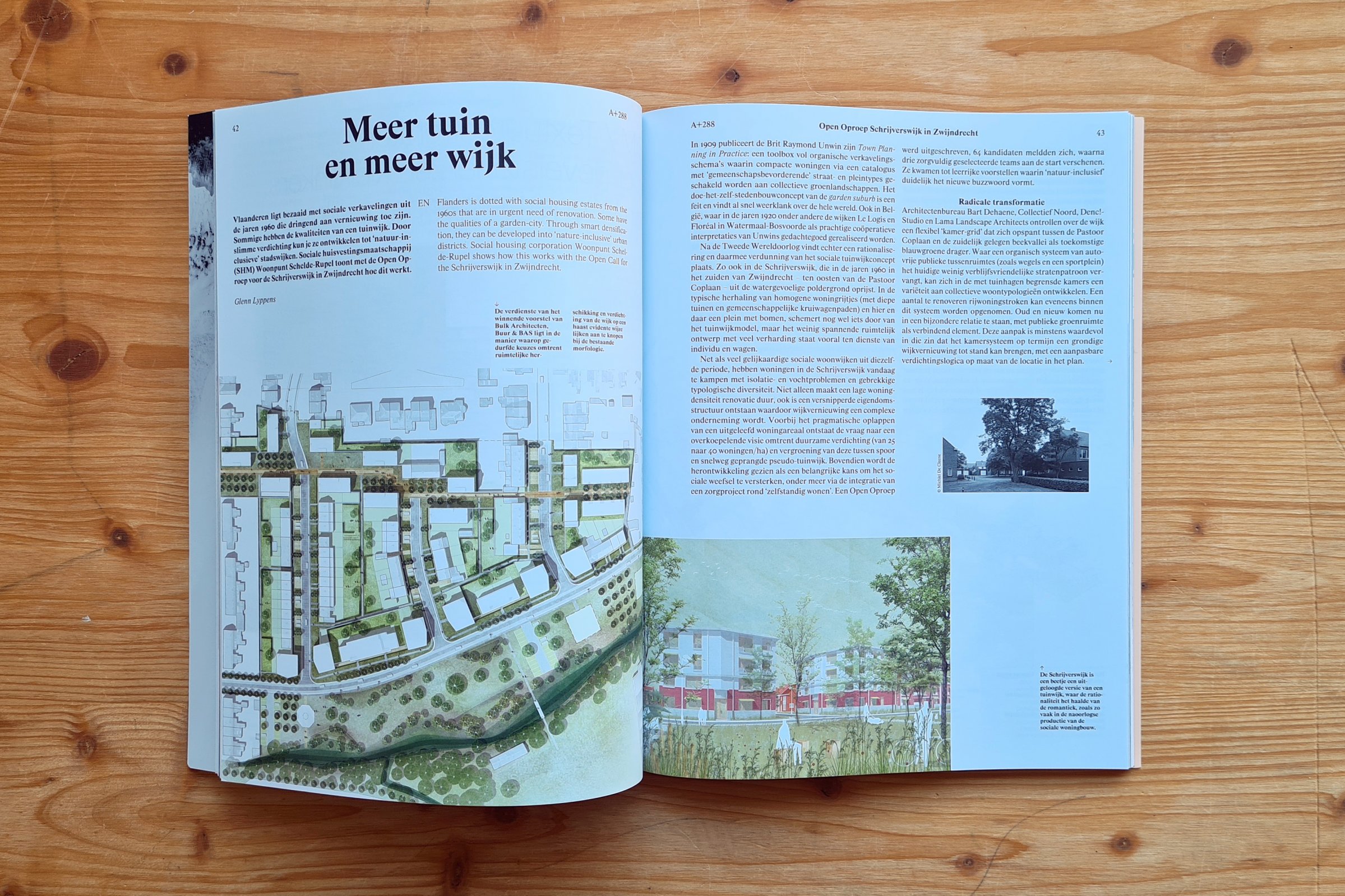 Article on Open Call Schrijverswijk in A + 288. "The Housing Experiment" shows affordable individual housing as well as collective and social housing projects, in an urban, suburban or rural context. Projects that testify to a certain experiment with the living dream or that show that the architect is questioning the current housing typology.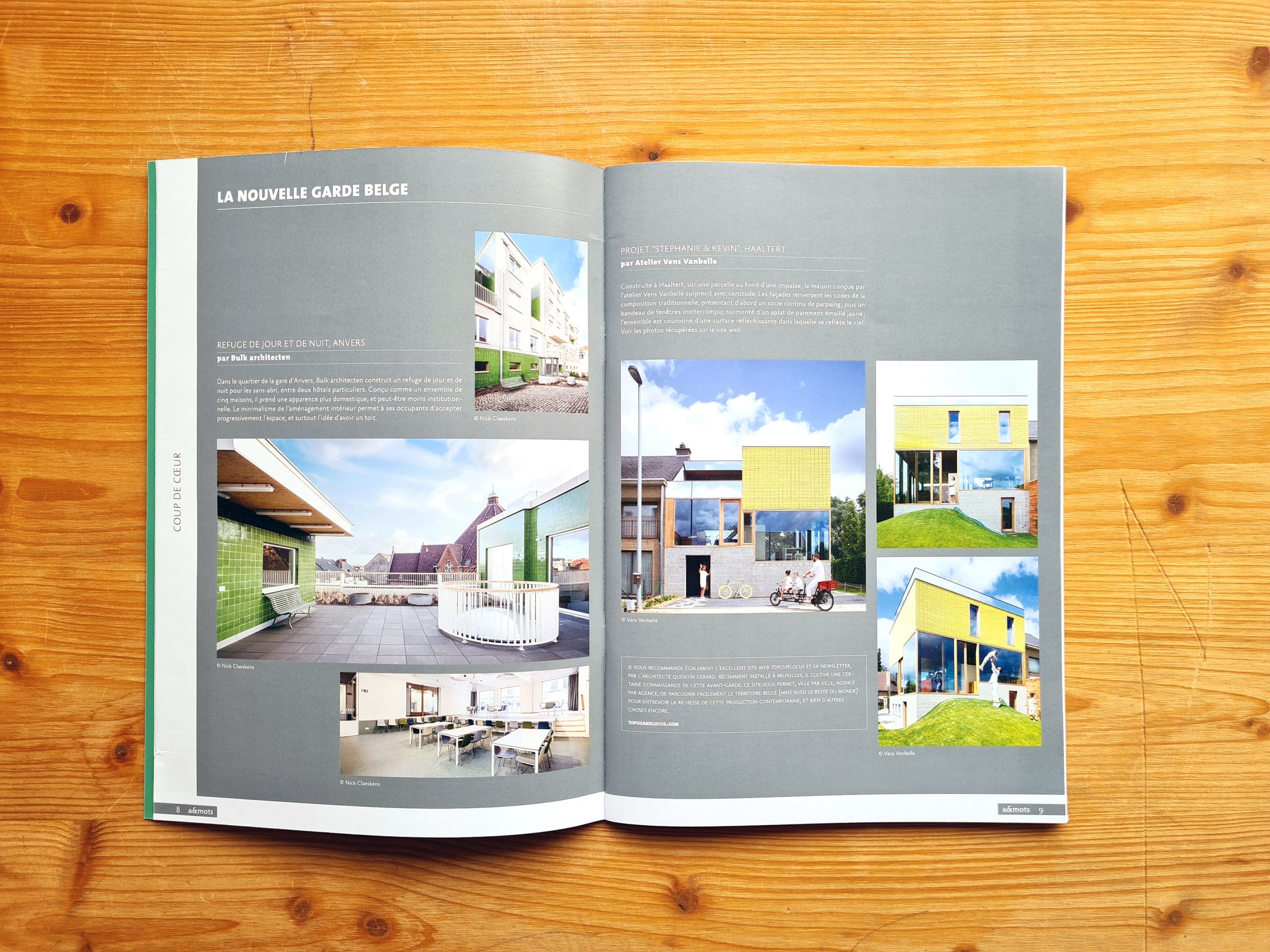 'La nouvelle garde Belge'. Article on day and night shelter van Schoonhoven in A&MOTS n°18 Hiver 2021 – Le Bulletin d'AMO / Architecture et Maîtres d'Ouvrage.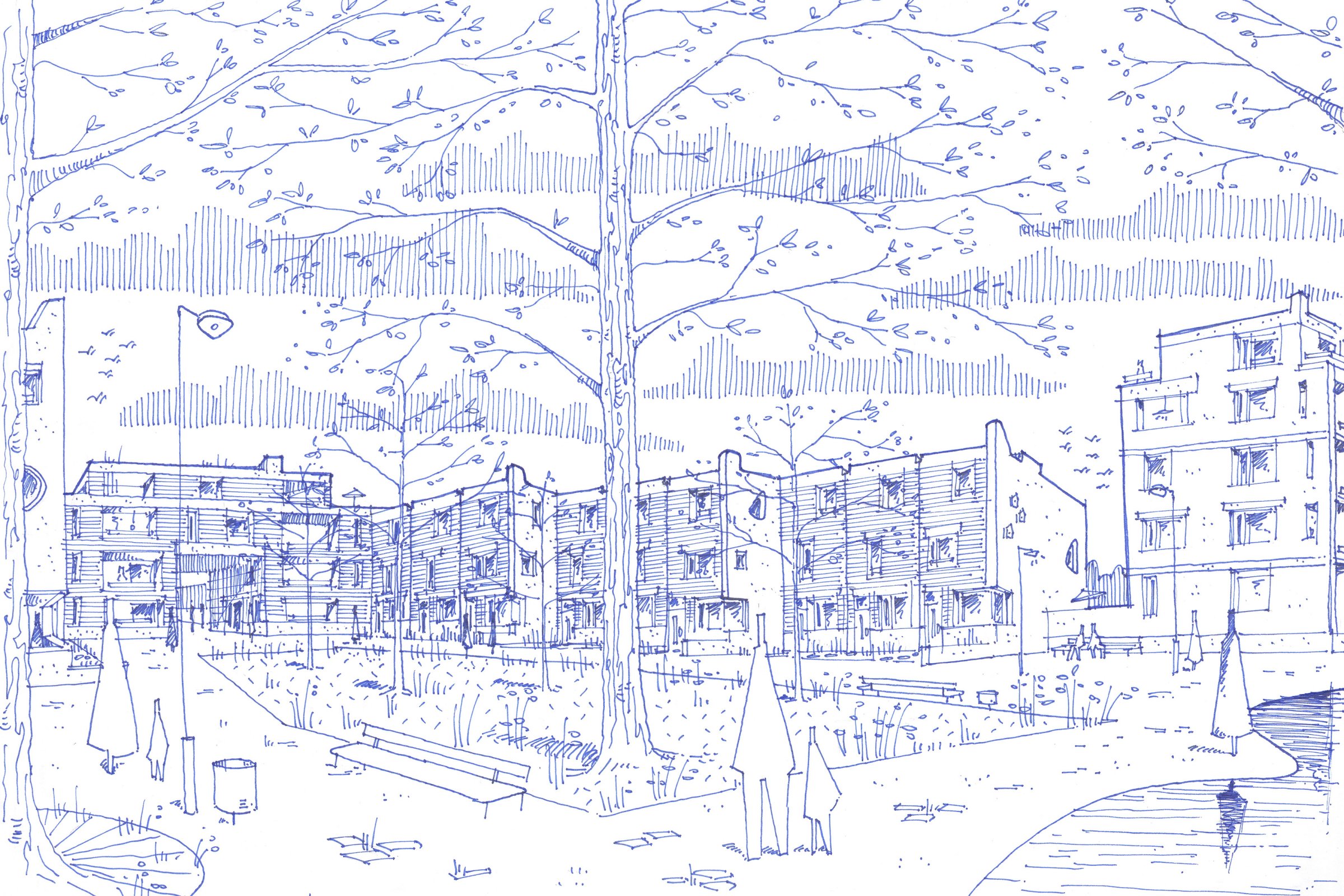 Team CLUSTER + BULK + KARUUR + WIT wins the competition of masterplan Arena Deurne! AG Vespa organized a design competition for the redevelopment of the Arena district together with social housing company Woonhaven Antwerp and VMSW.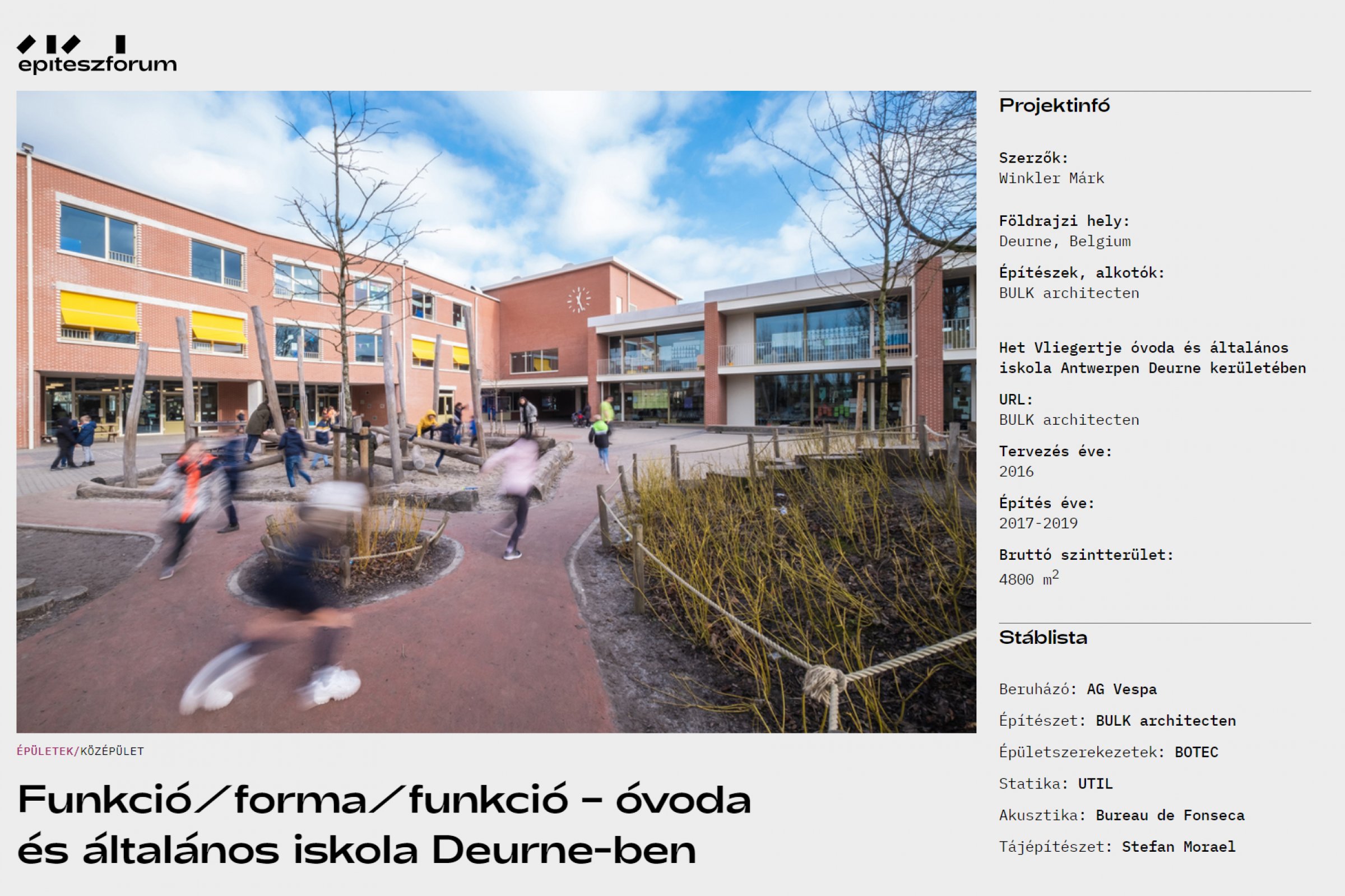 "Function/form/function – kindergarten & elementary school in Deurne, Belgium" Article on Kindergarten & elementary school Het Vliegertje on Építészfórum.hu (Hungarian).
"The team at BULK architecten has managed to strike a balance between the constraints of a clean, modern architectural language and the looseness and cosiness that comes with the given function. This might not seem as a huge undertaking, but such a successful implementation as Het Vliegertje is rarely found. Contemporary school architecture, driven frequently by modernist pastiche, often forgets exactly who it is designing for. Whether this results in aesthetically or conceptually pleasing buildings, it only exposes the misdirection of the designers."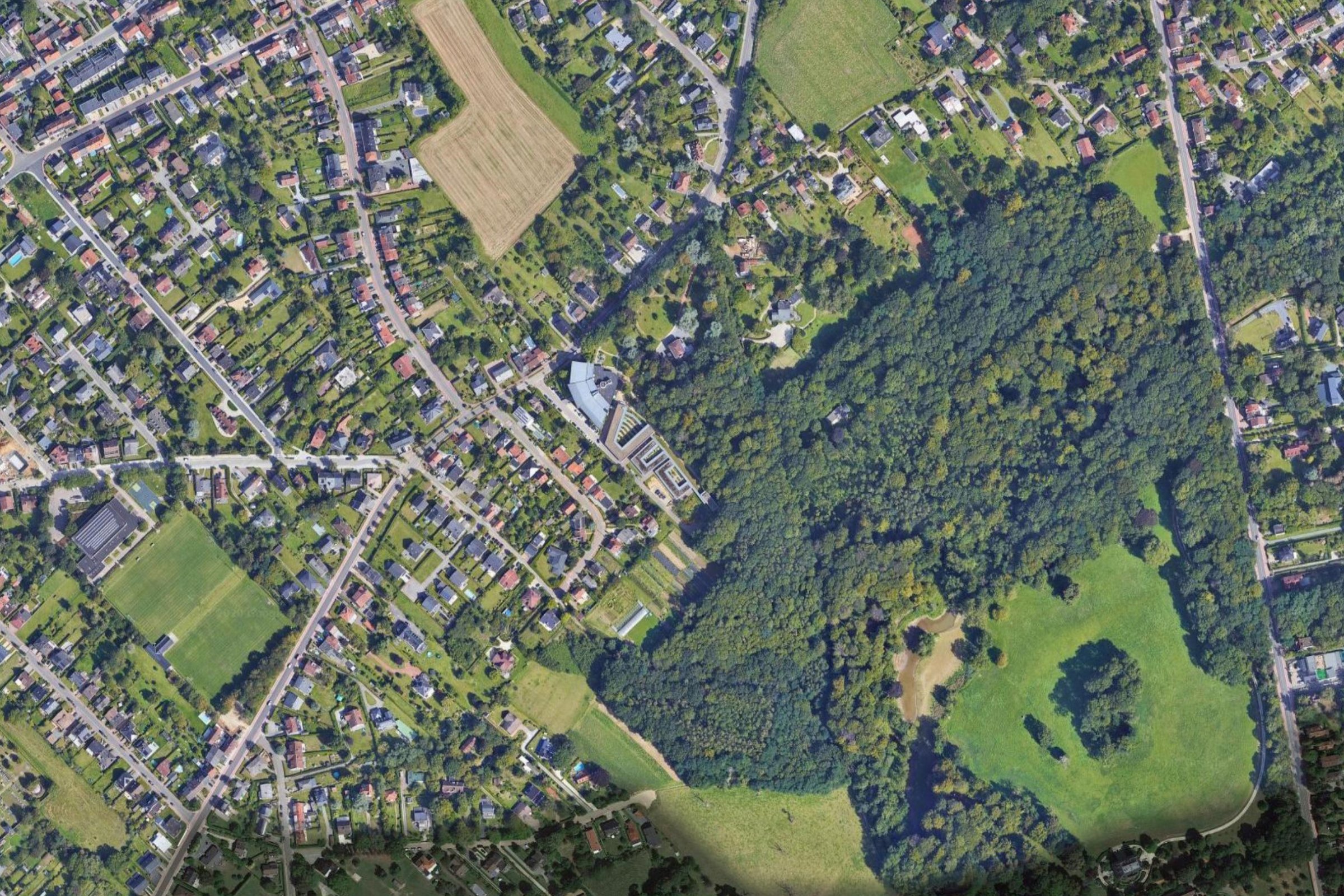 Masterplan De Ceder
BULK + AVANTGARDEN win the competition to draw up a masterplan for the further development of residential care site De Ceder on behalf of the Municipality of Beersel. In collaboration with Stadim and Bureau Bouwtechniek, we also conduct research into the redevelopment of the brutalist residential care complex on the site.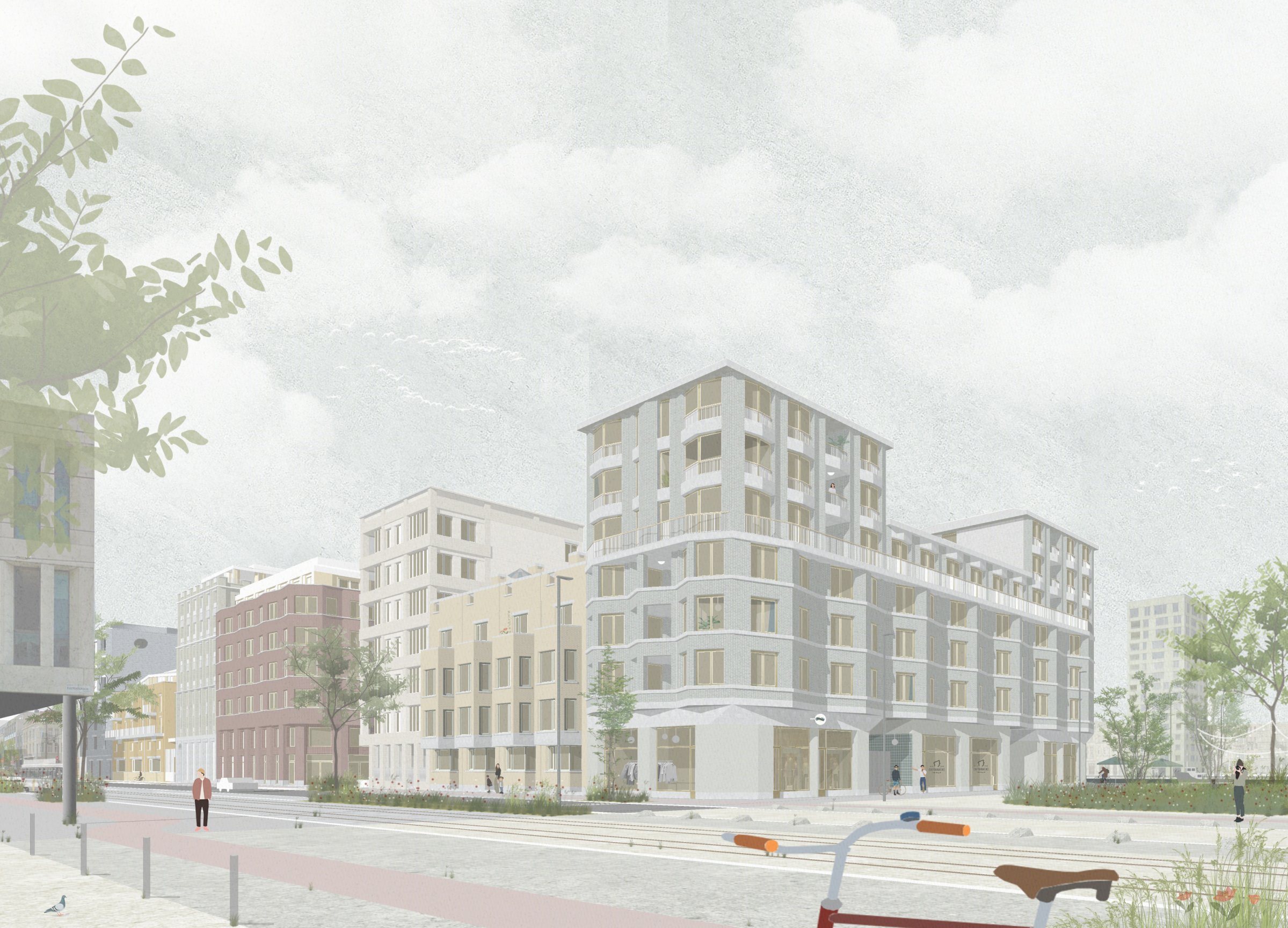 We have a winner! DETHIER + BULK + GENERAL ARCHITECTURE win the design competition for Cadix A4! AG Vespa sells an exceptionally located building plot in the Cadix district and organizes a competition for a family-friendly housing project. Our design proposal for building block A4 with family housing, communal and commercial spaces, underground parking and green courtyard has been selected for realization.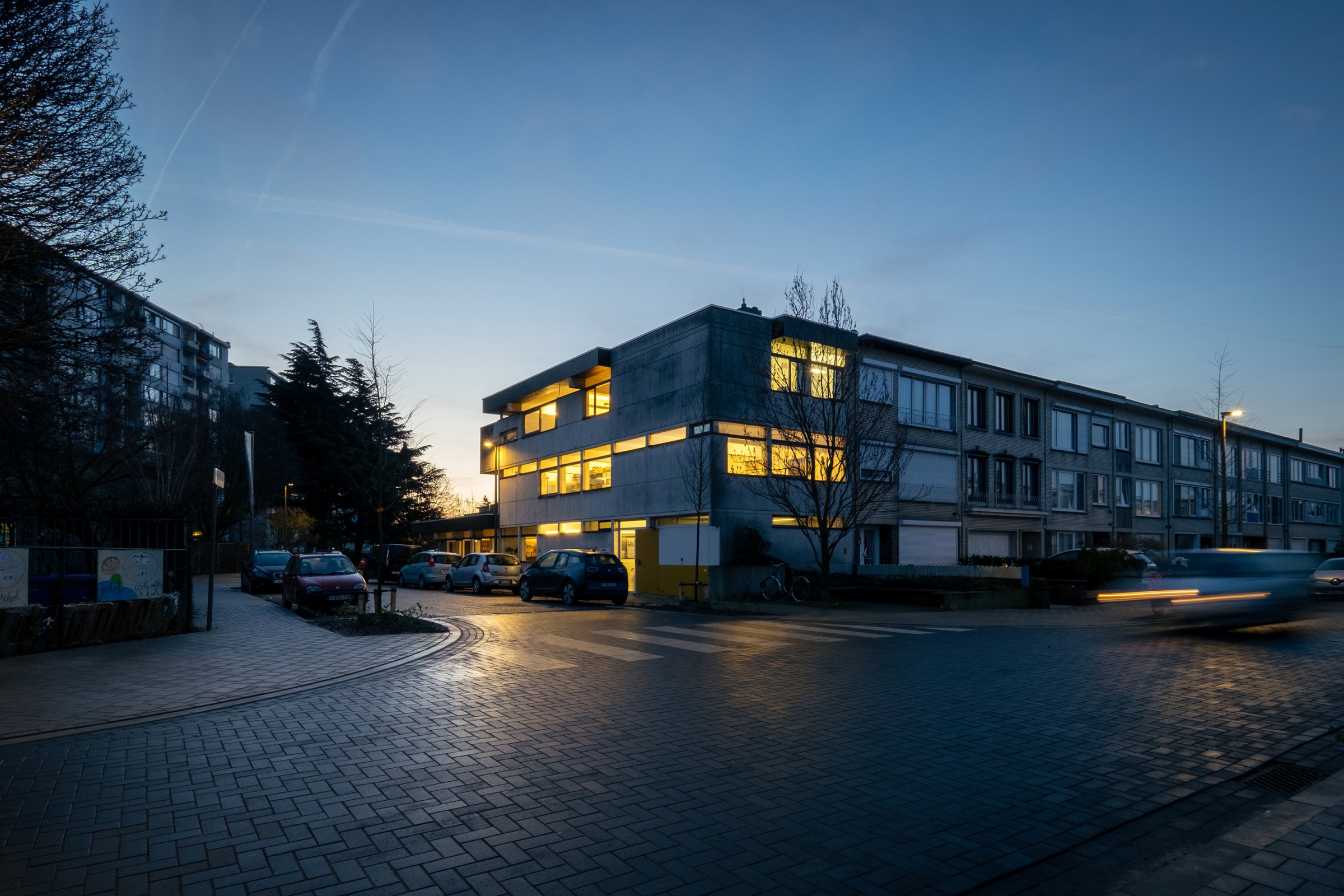 A cheerful and inspiring new year!
BULK wishes you happy holidays and a cheerful and inspiring new year!
Our offices will be closed from Friday 18 December 2020. We will be available again from 4 January 2021.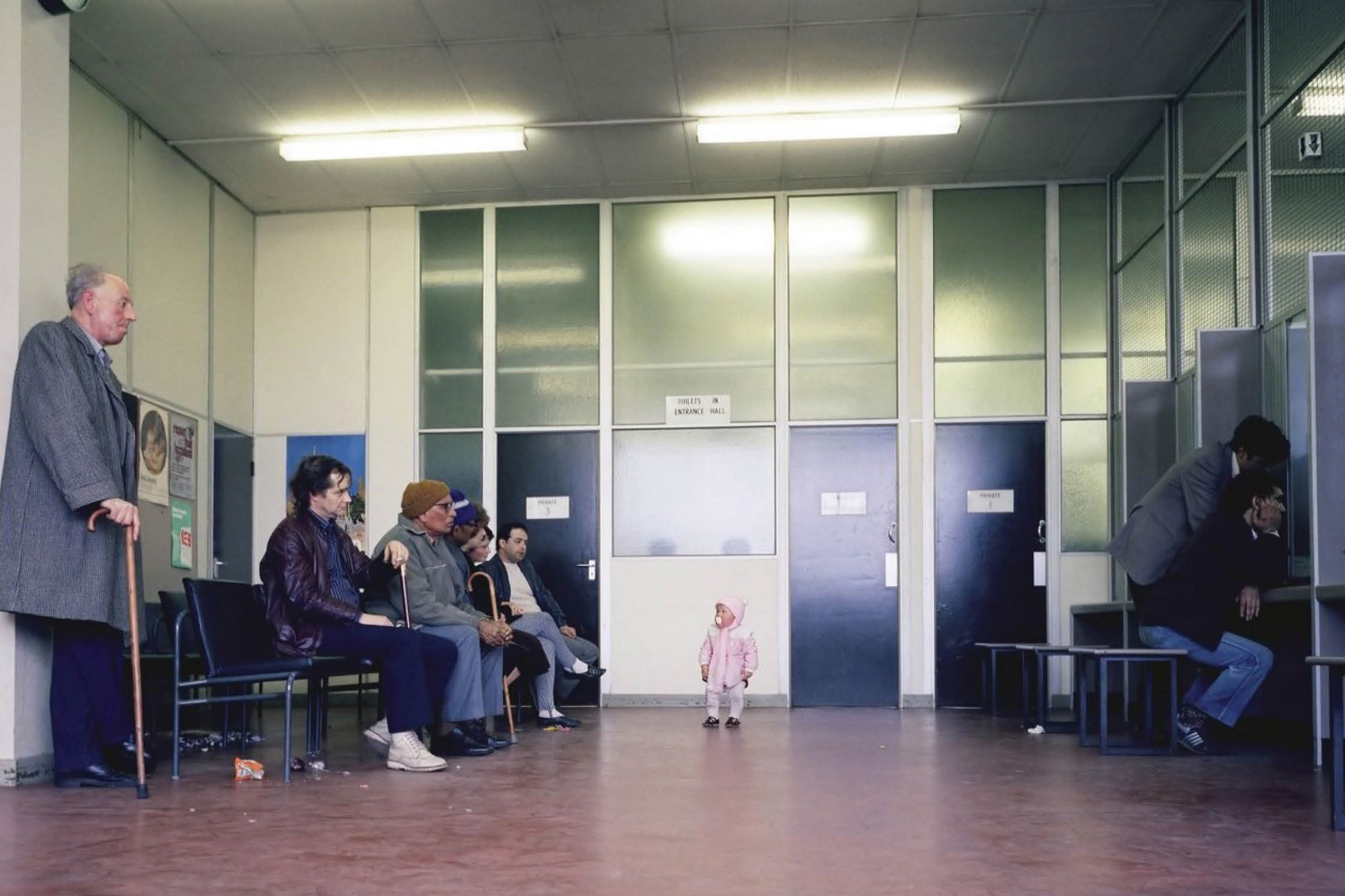 Lecture BULK architecten – Koen Van Bockstal
02/12/2020 20.00 h Antwerp University (watch again here - Dutch)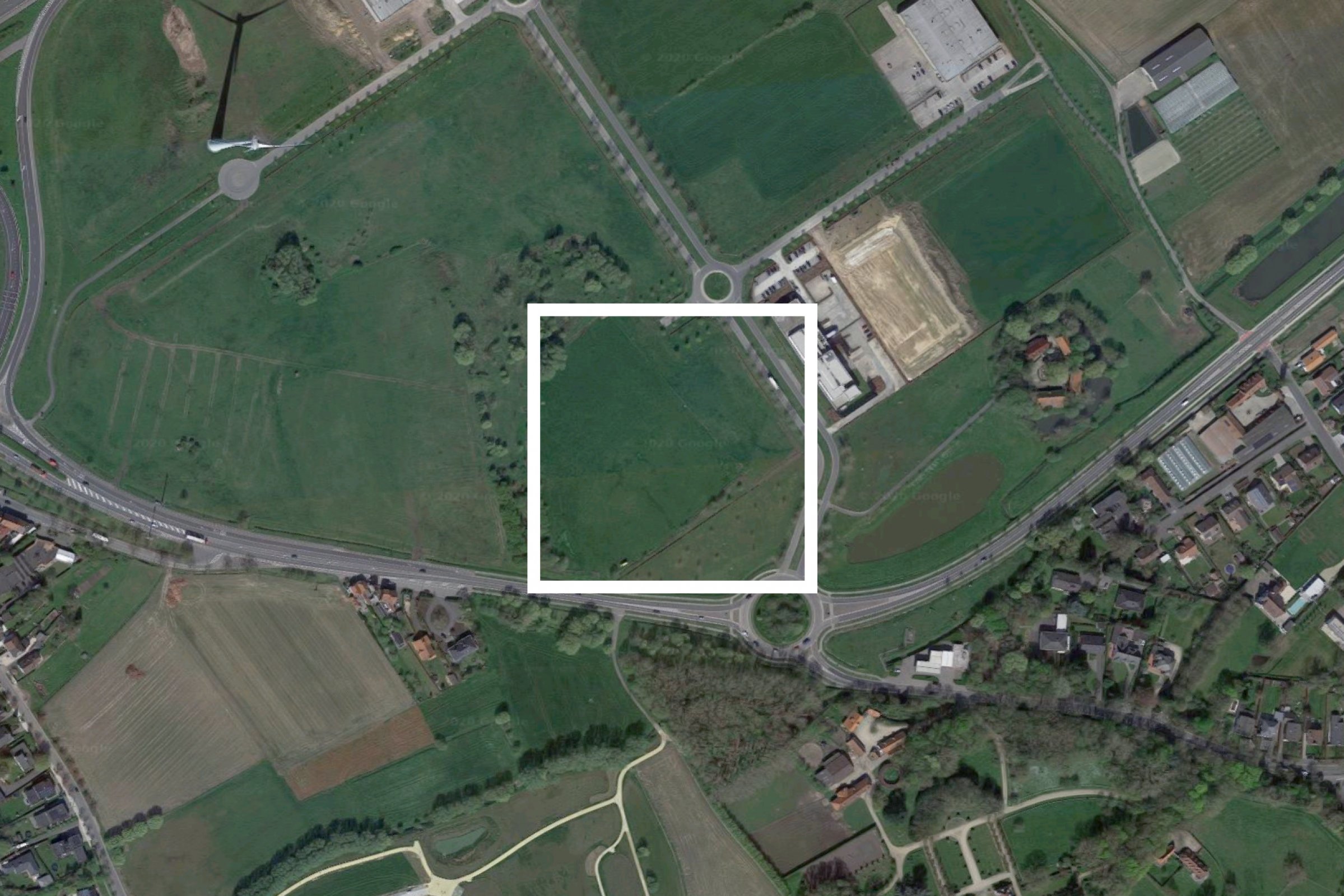 Happel Cornelisse Verhoeven architecten and BULK architecten have been selected to come forward with a design proposal for the new main station and multidisciplinary safety centre for Fluvia in Kortrijk. Open Call 4001 is commissioned by Fluvia Emergency Response Zone and overseen by Team Vlaams Bouwmeester.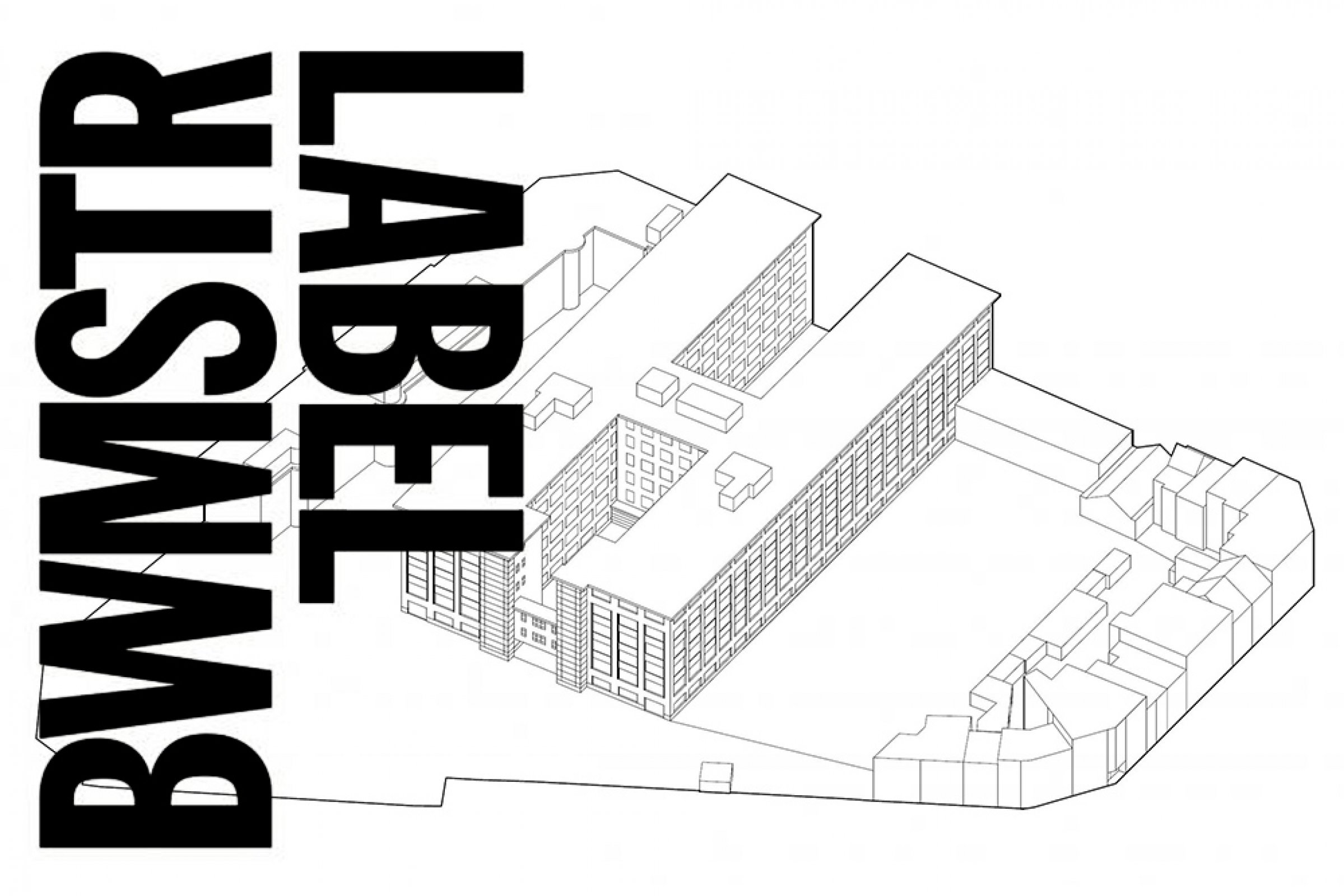 BULK architects is looking for robust and adaptable buildings. Do you know inspiring examples of robust, open buildings in Belgium and the surrounding area? With the Bouwmeester Label 021, BULK architects is researching these buildings, based on the belief that their adaptability and flexibility mean they can play an important role in the 21st-century living environment. We are looking for best cases for a publication and exhibition at deSingel in the autumn of 2021.
Submit projects and advance our research! Do you know a good example or have you worked on a robust, open building that is interesting to analyze? And can you share documentation on this? Please contact project manager Jasper Ponjee via construct @ bulkarchitecten.be or fill in the web form before December 1, 2020.