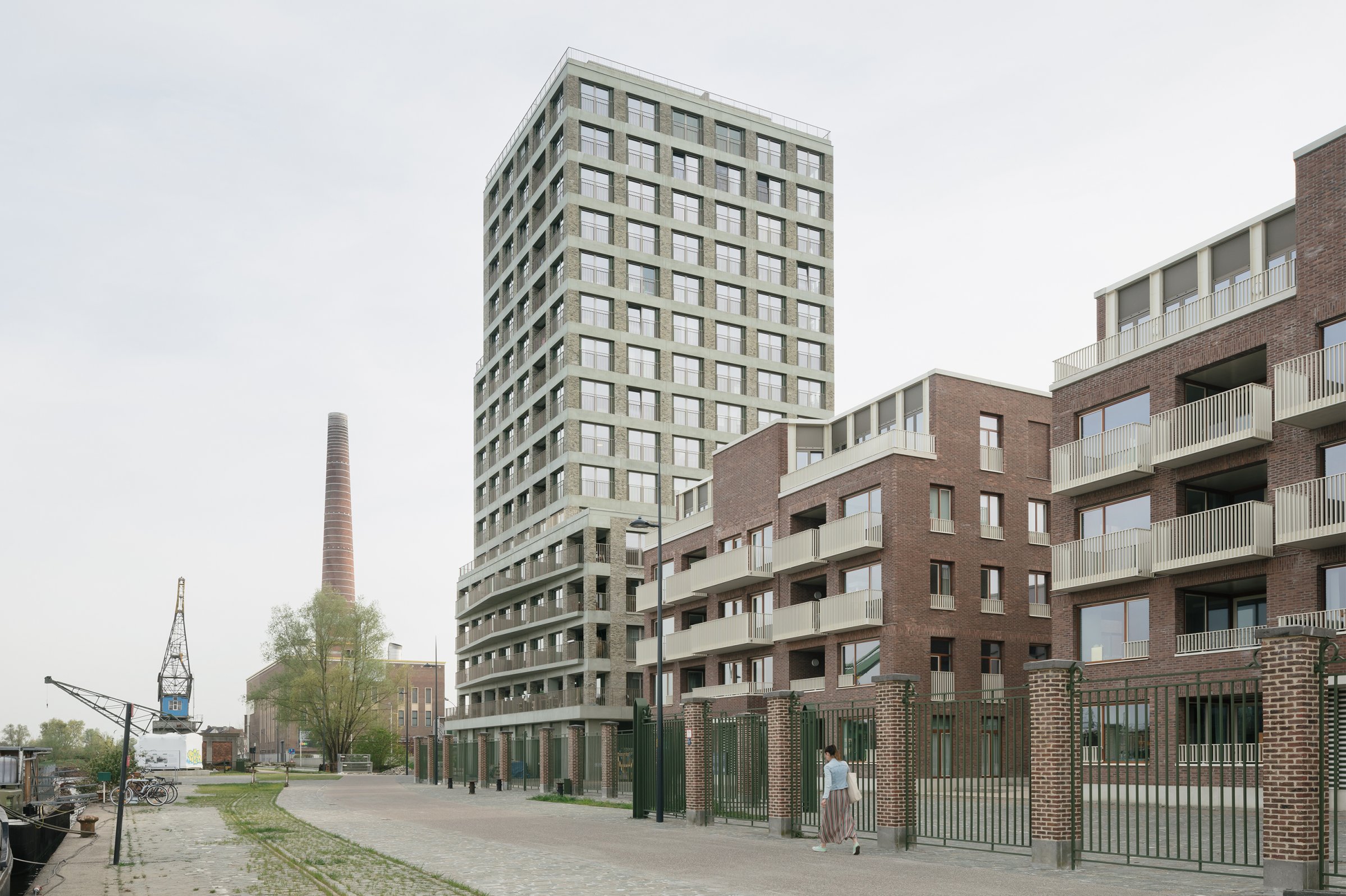 The strategically important west side of the Handelsdok in Ghent is part of the master plan 'Oude Dokken'. A mirrored cadence of building areas and neighborhood parks, transversely to the dock, anchors the new development in a larger urban development framework. We place a tower in the front of the site, close to a new pedestrian and cyclist bridge. Facing the waterfront and the maritime-industrial heritage in all its glorious characteristics. The site benefits from a splendid view and a privileged relationship with the Handelsdok, a direct connection to the city center and to the future city boulevard with tram line, near the strategic location at the public transport hub Dampoort, all beautifully interconnected.
Masterplan and 58 dwellings
Ghent-Belgium
Closed competition
2014-
Client: Acasa-Urban Link
In collaboration with: 360 Architecten
Technical engineering: EDV
Structural engineering: Nico Terryn
Lanscape: LAND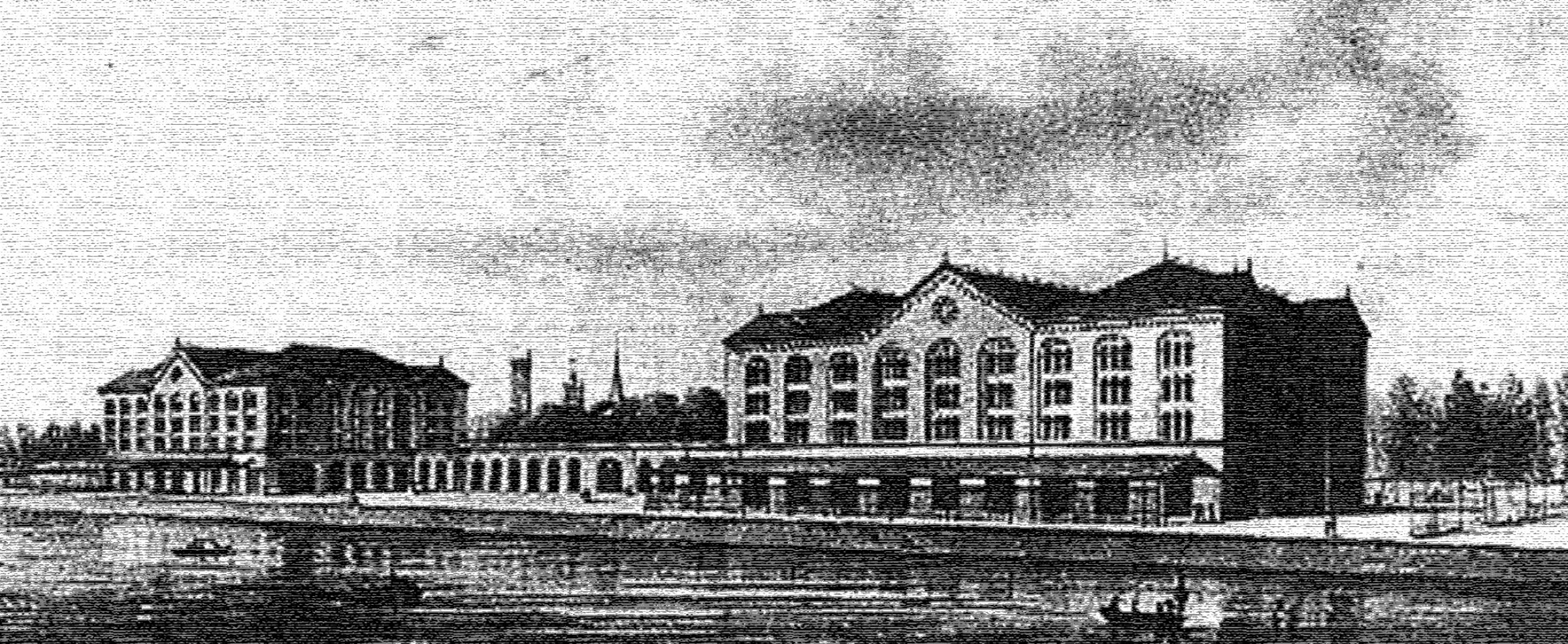 The dock tells a story on its own, as a transshipment between water and city. What at first sight looks like a coincidental combination of utilitarian buildings and emptiness on the waterfront on this spot, reveals a valuable content when on closer inspection. In the wake of city architect Louis Roelandt, we design four new warehouses, robust building contours, next to the current Handelsdokcenter.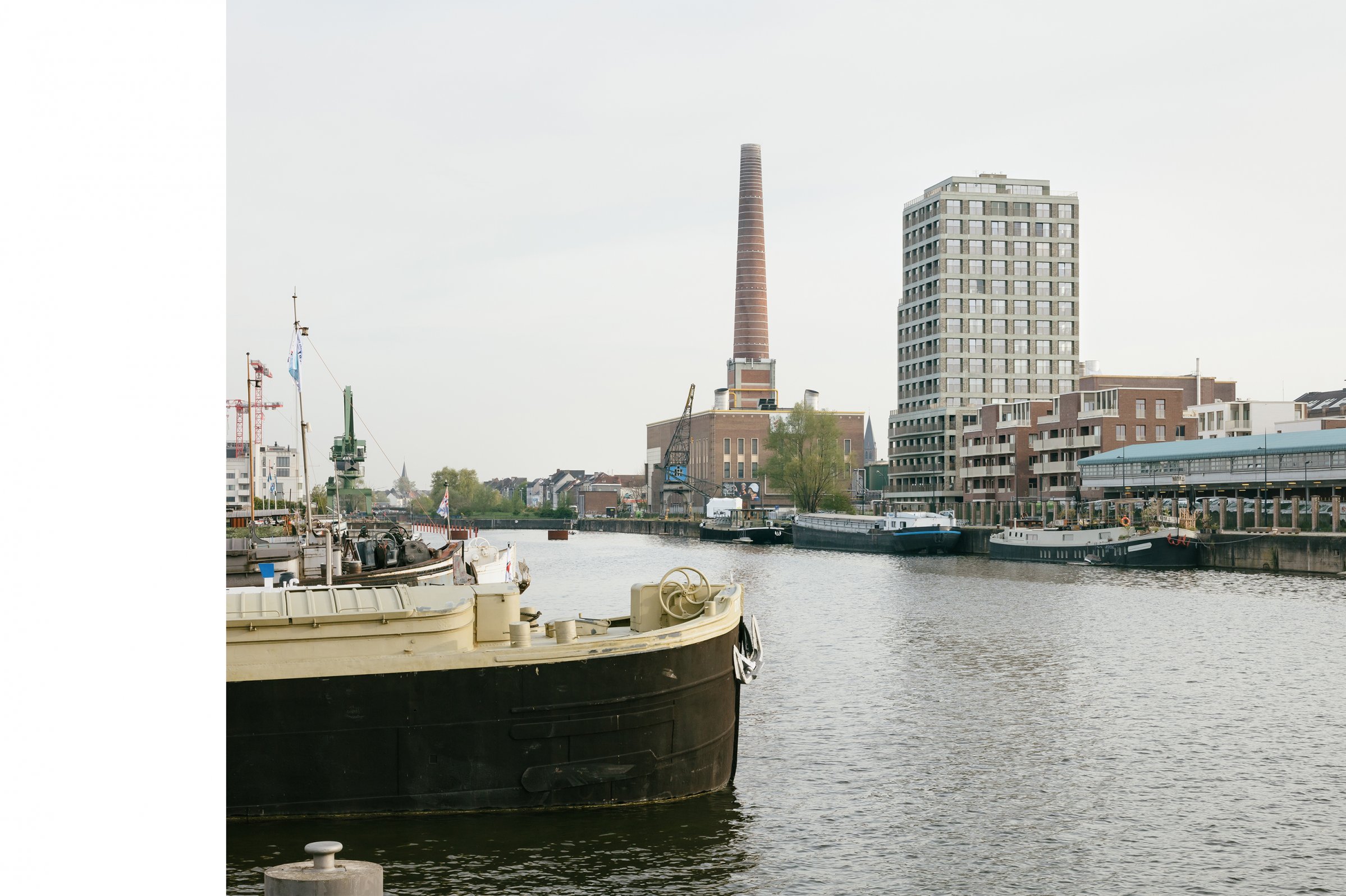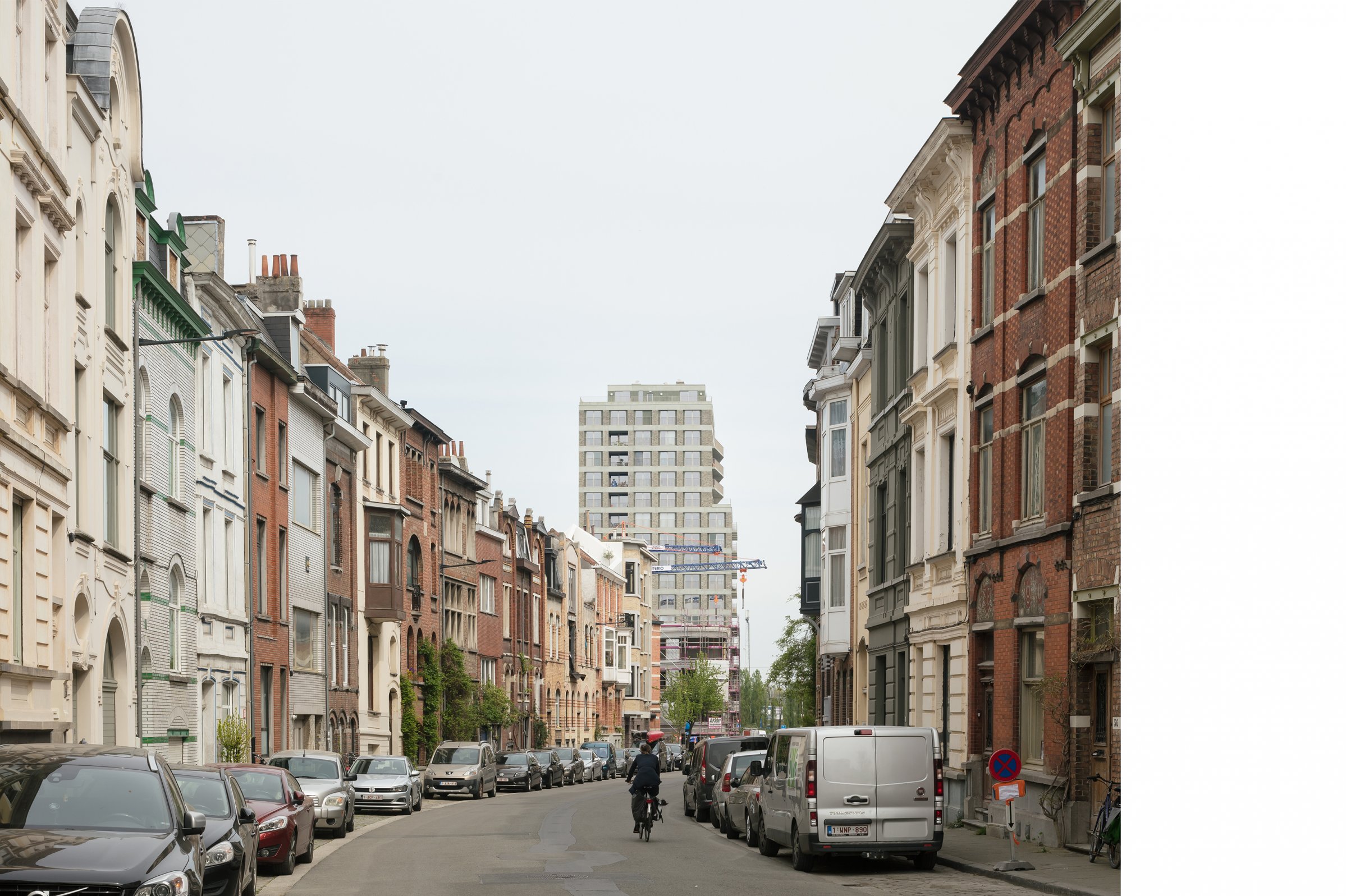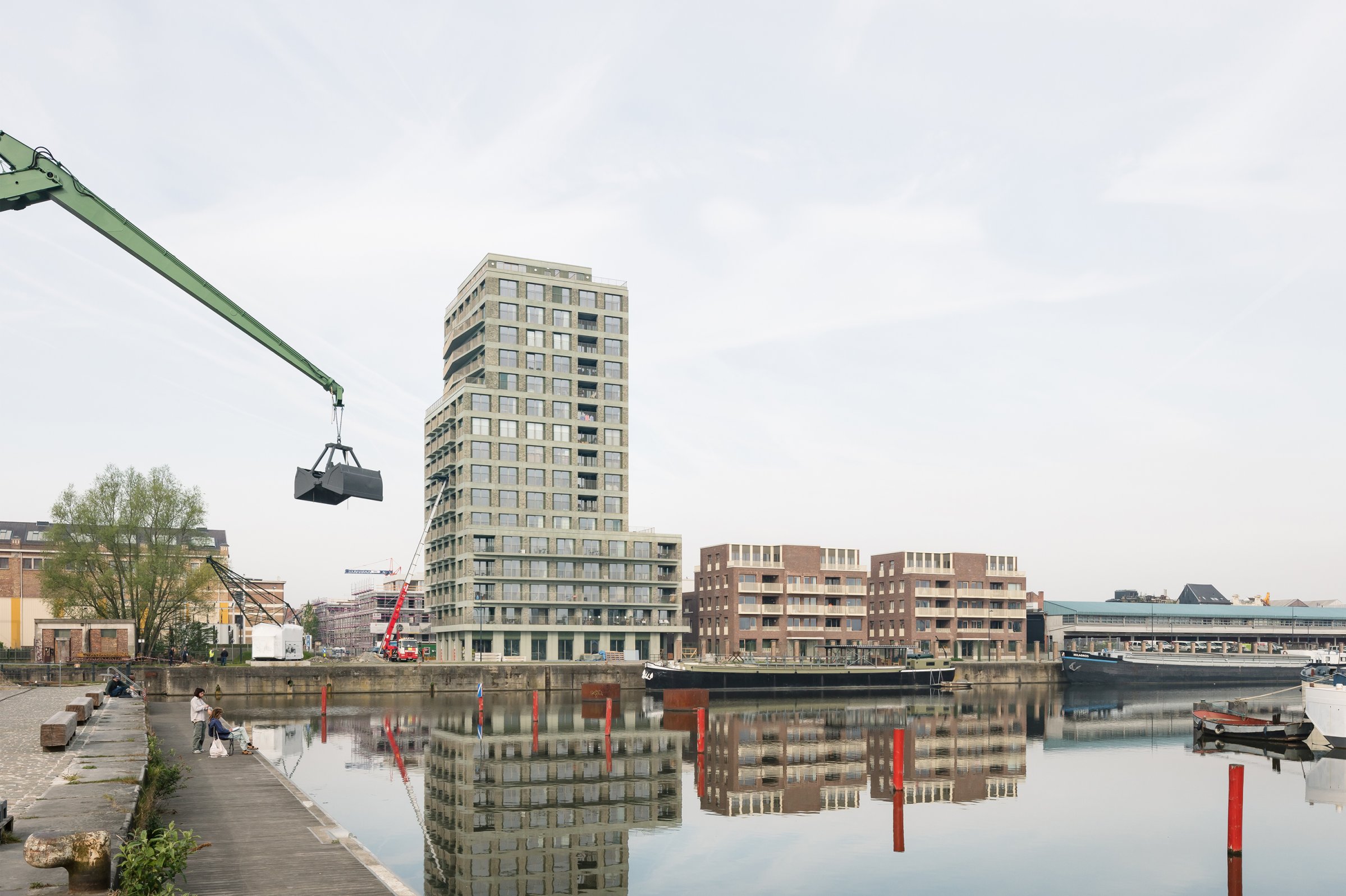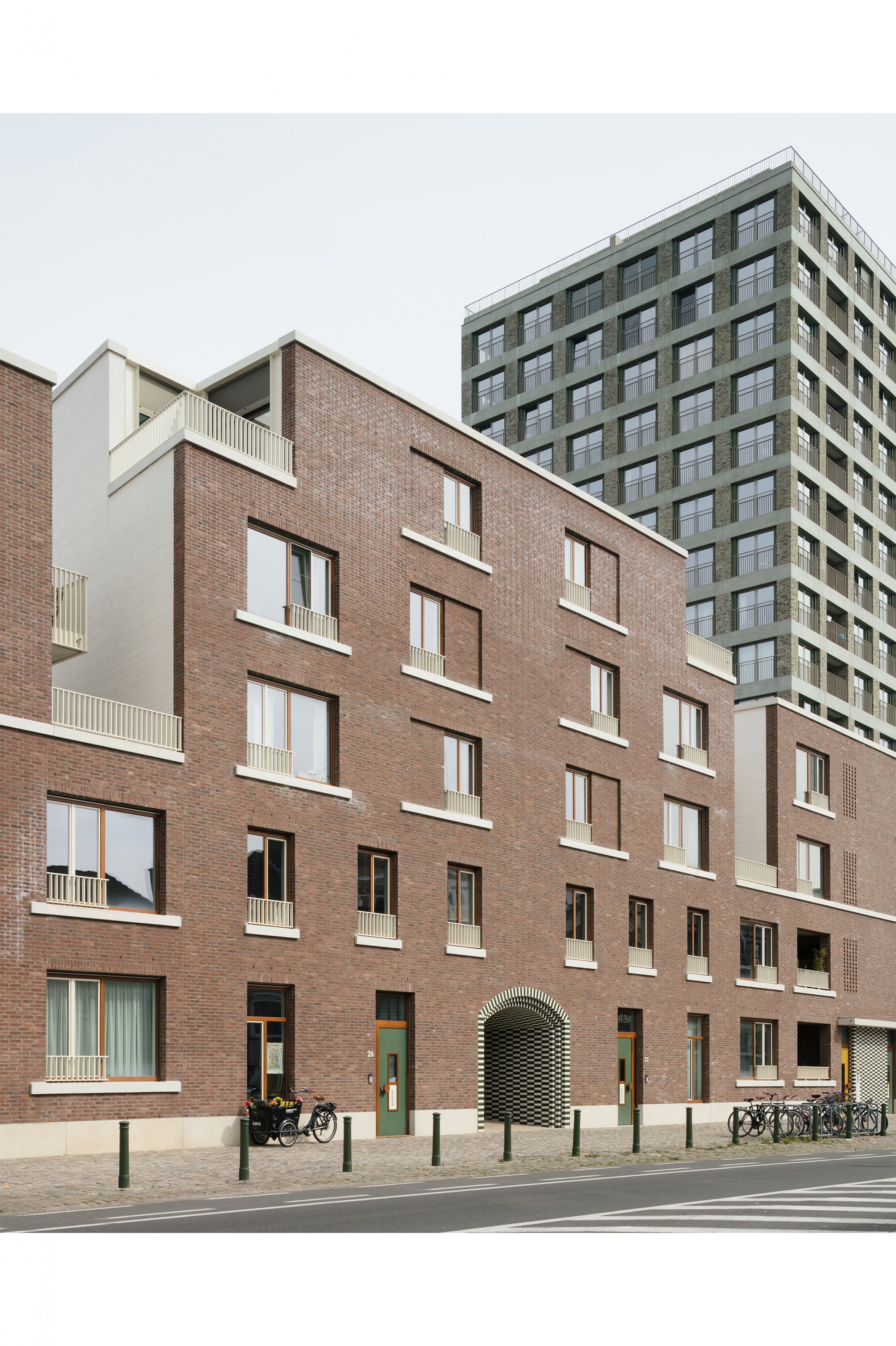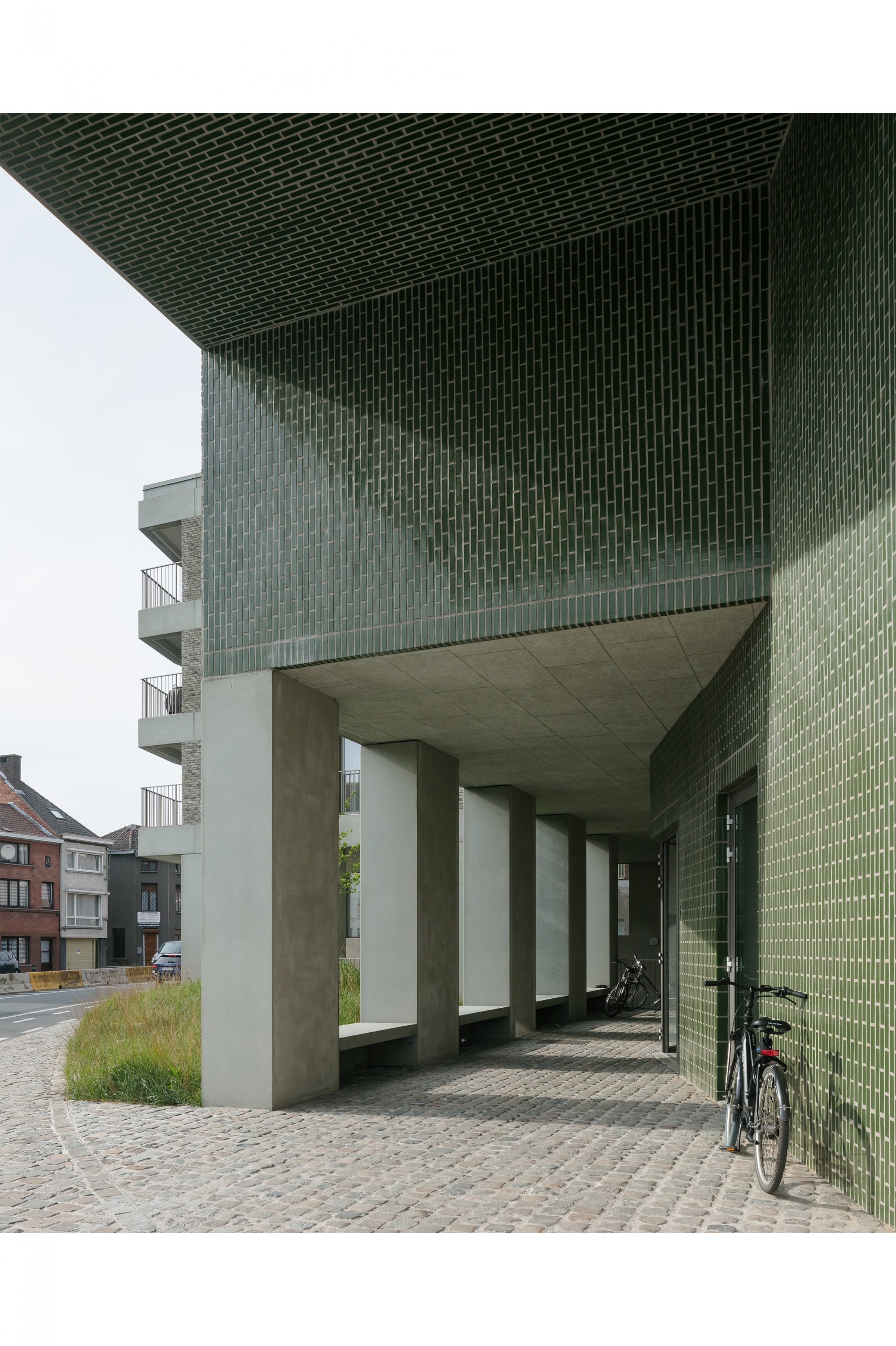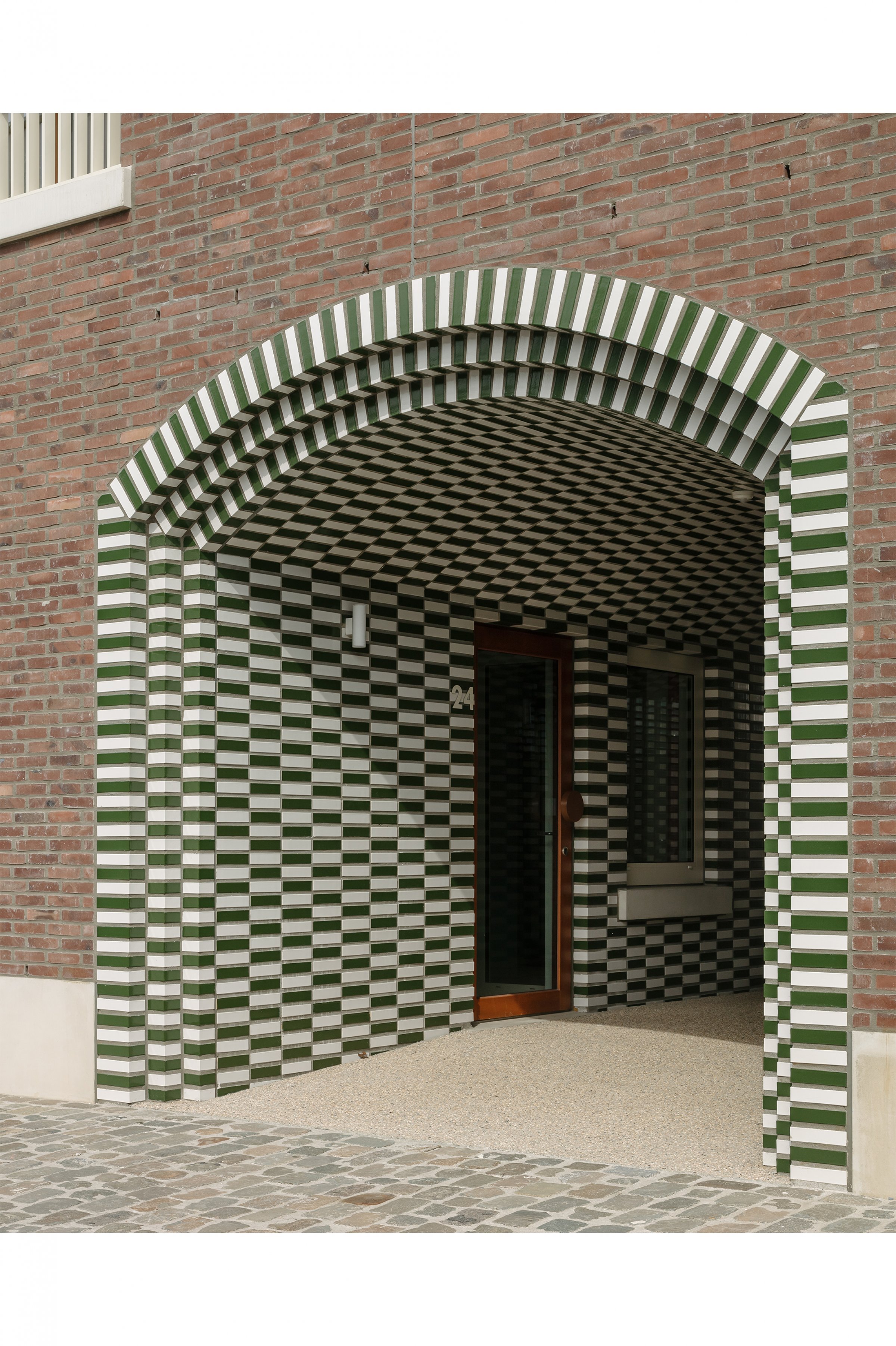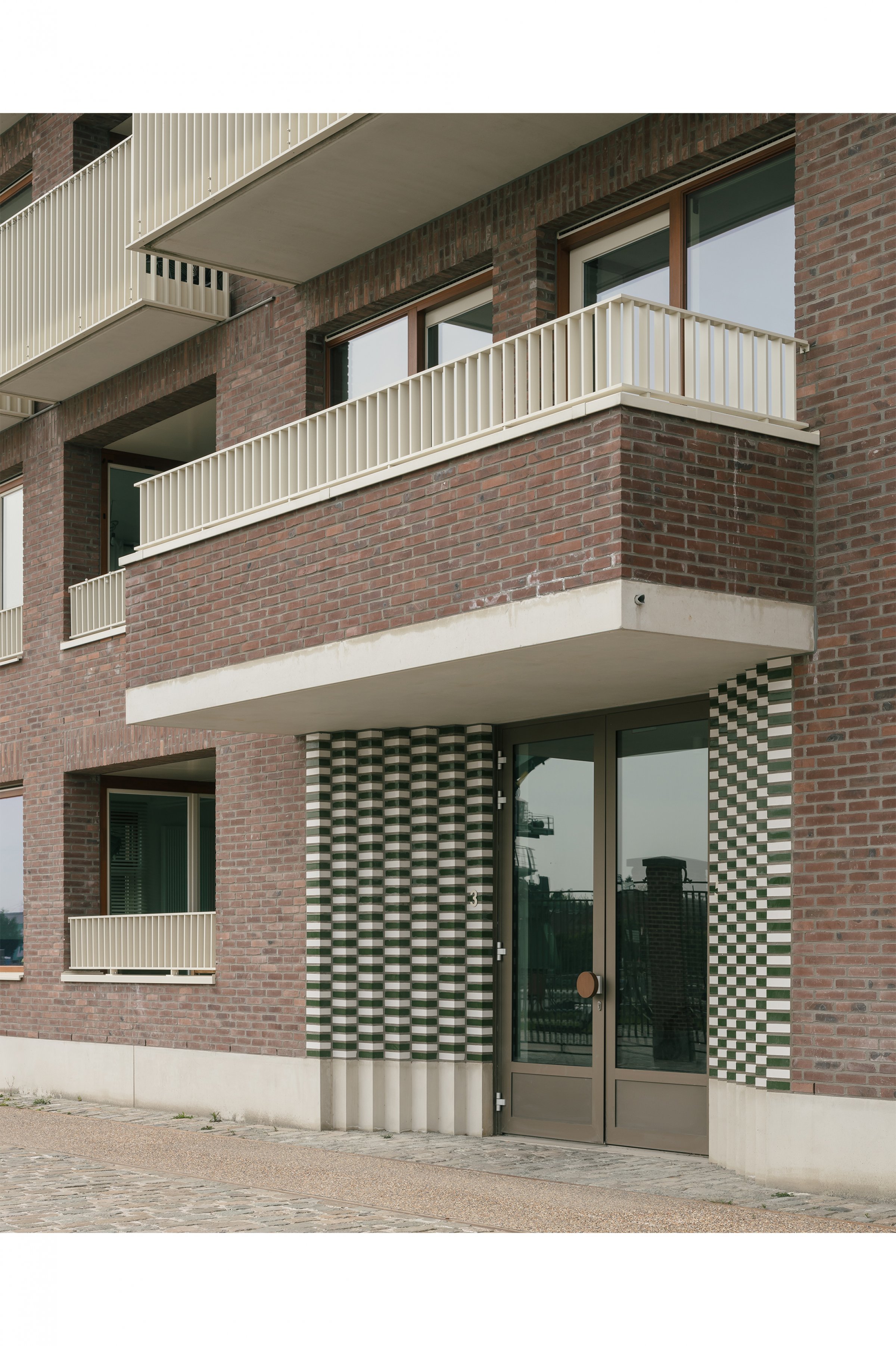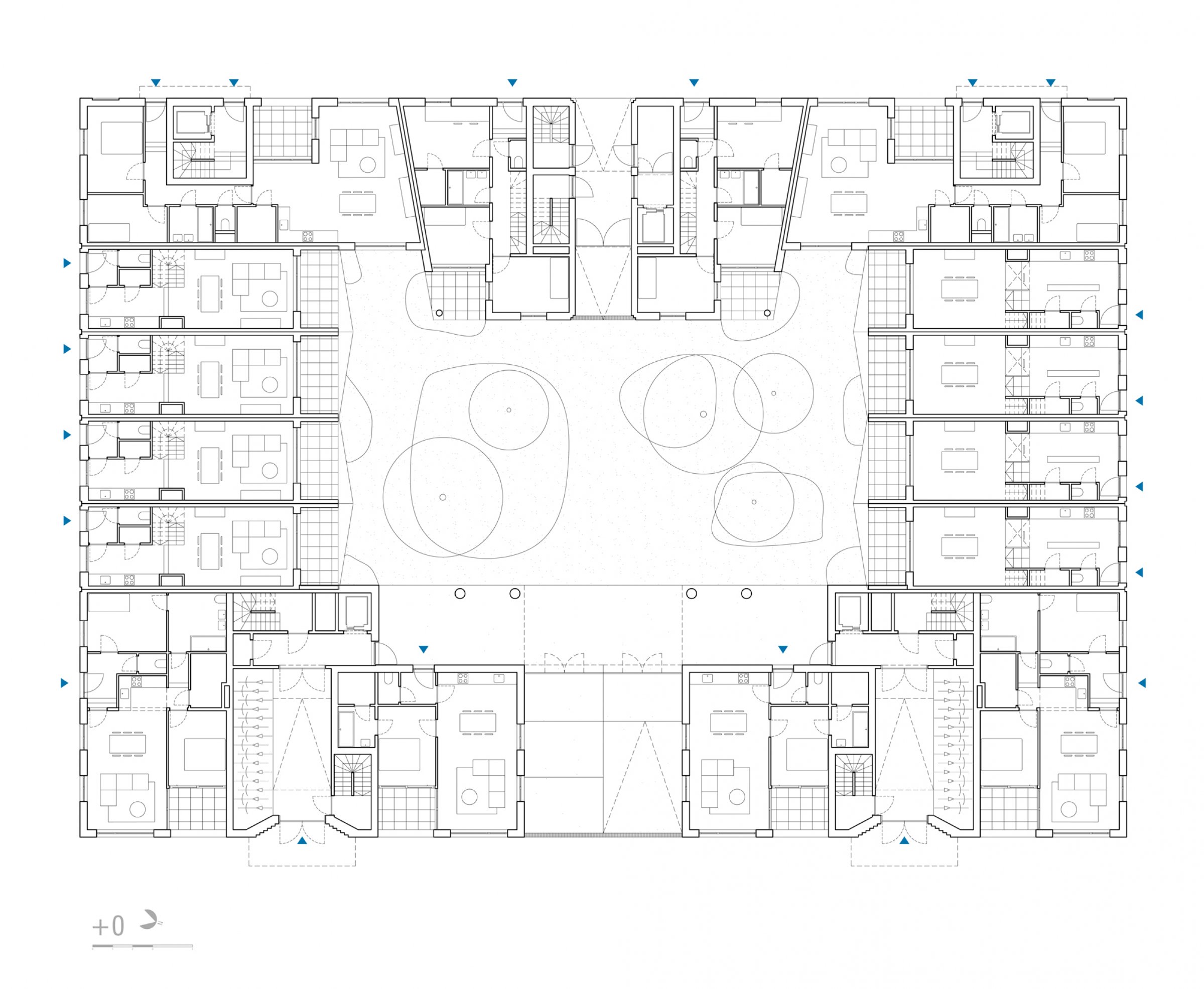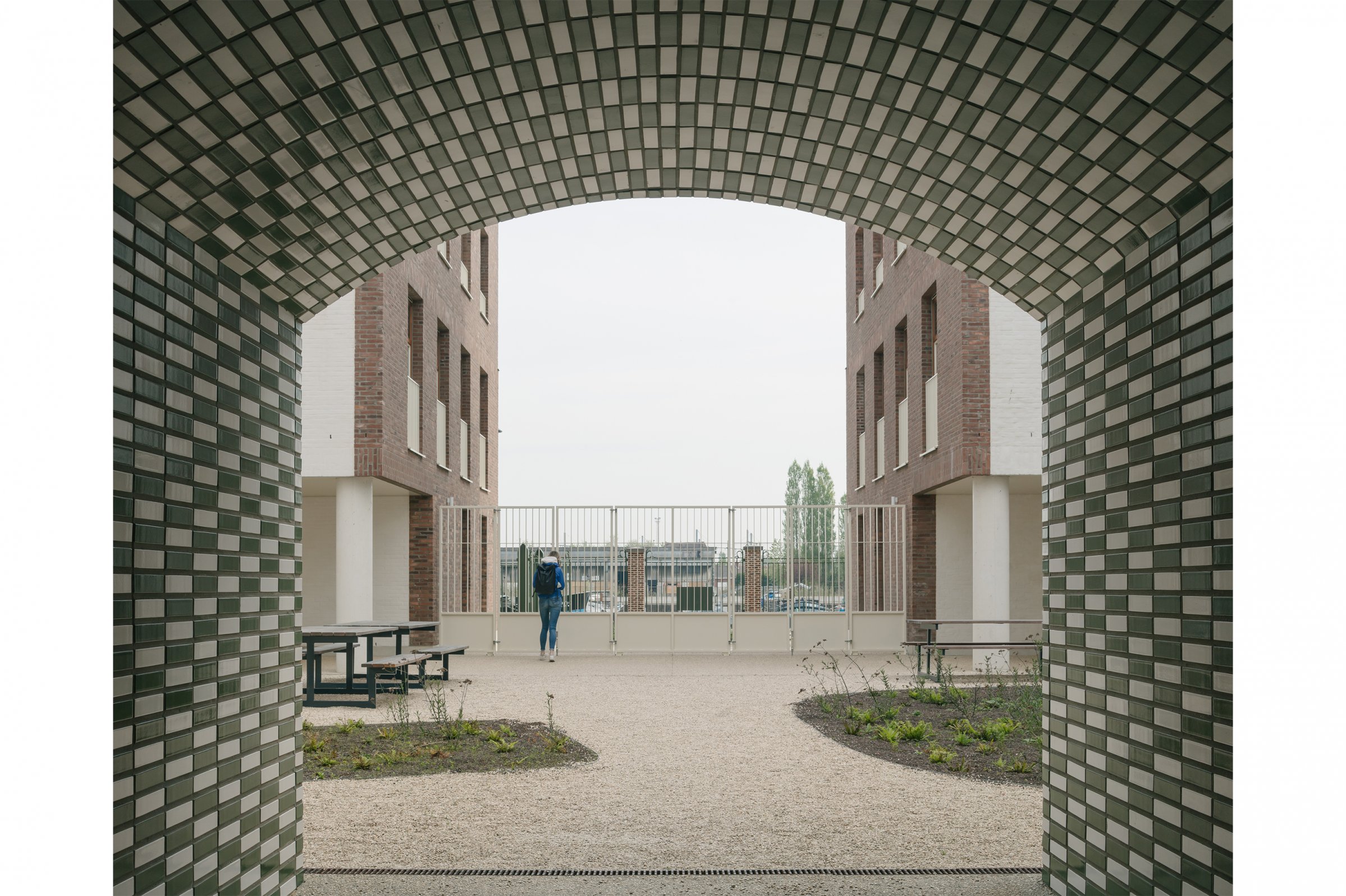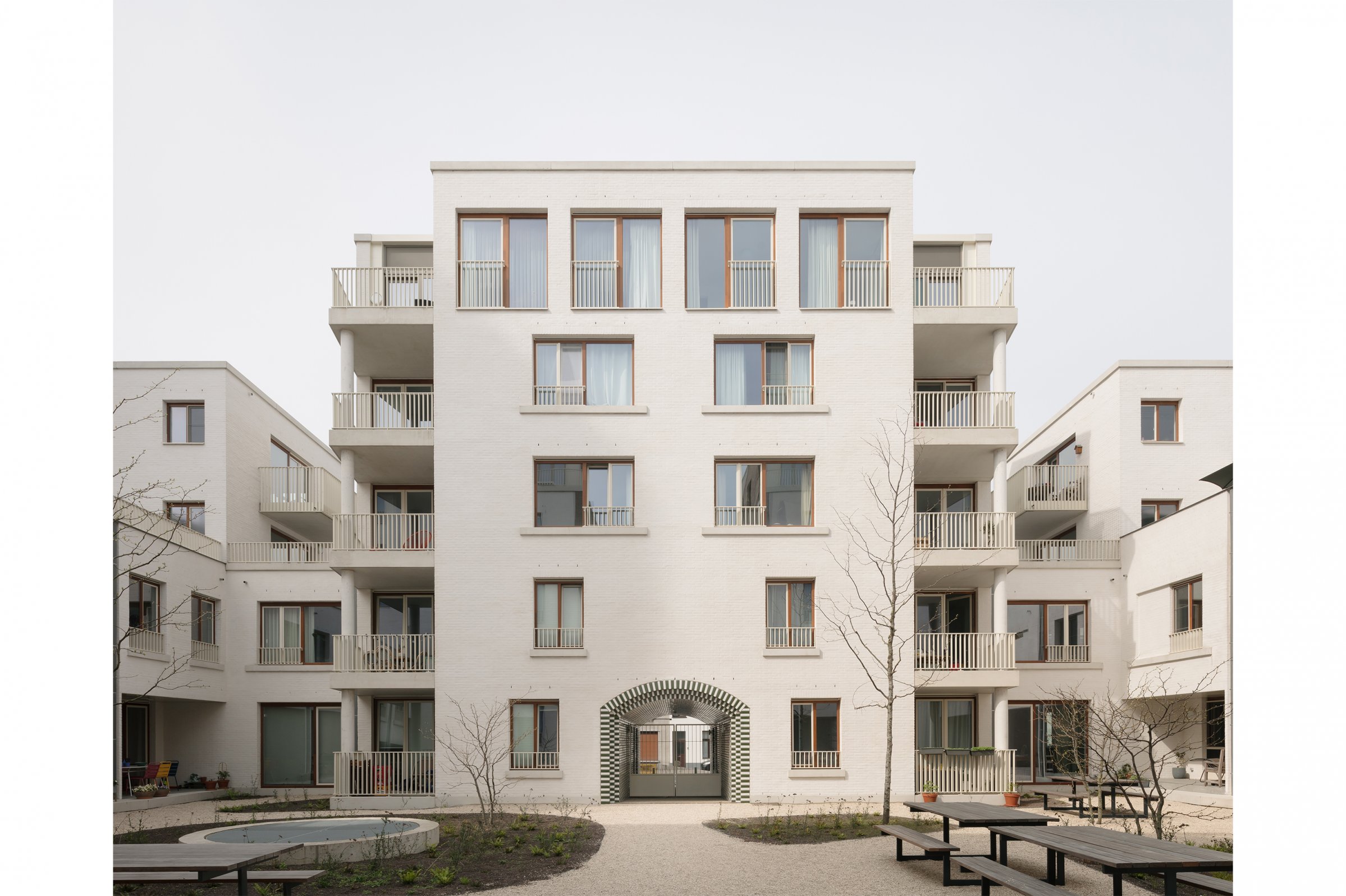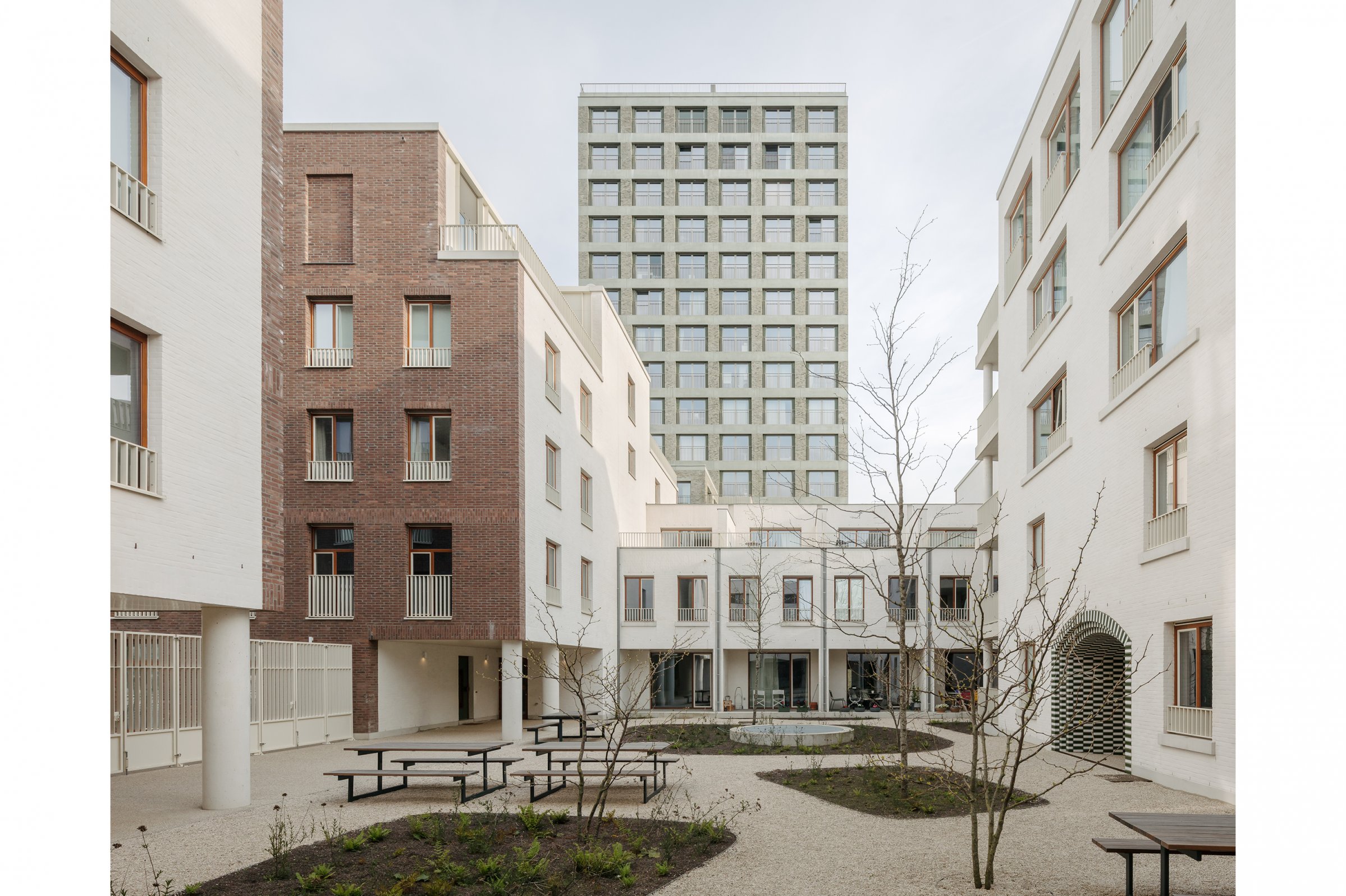 We use an urban building block that can mediate between the small scale of the ground-bound houses, the intermediate scale of the stacked houses and the large scale of the tower. On the quay of the Handelsdok, opposite the facade of the last ilôt of the city, we hem the future city boulevard with solid facades, wallpaper of the public.
A family of buildings, having similar traits yet a clearly distinguishable identity and different appearance towards the city, the quay, the residential street or the neighborhood park. The atmosphere of the quay is maximally extended over the full depth of the site, in the transverse traffic-free residential streets. In front of the site the park tower is positioned, rising from a plinth that makes the cross-over to the stack houses.
The stack houses are conceived as a conglomerate of housing typologies, which we fuse into a powerful and bulky building with a clear and recognizable Gestalt. Not only the appartments at the quay front benefit from the water; the horseshoe shaped block provides the modest housing on the city boulevard and the row houses in the residential street with a filtered view of the water as well. The panorama is not a privilege, but is literally brought into the building block.
The collective stroll gardens in the heart of the stack houses and park villa are the extensions of the private terrace. They connect to the quay or the city park. From the city boulevard, one can catch a glimpse of the green courtyard through the central coach gates.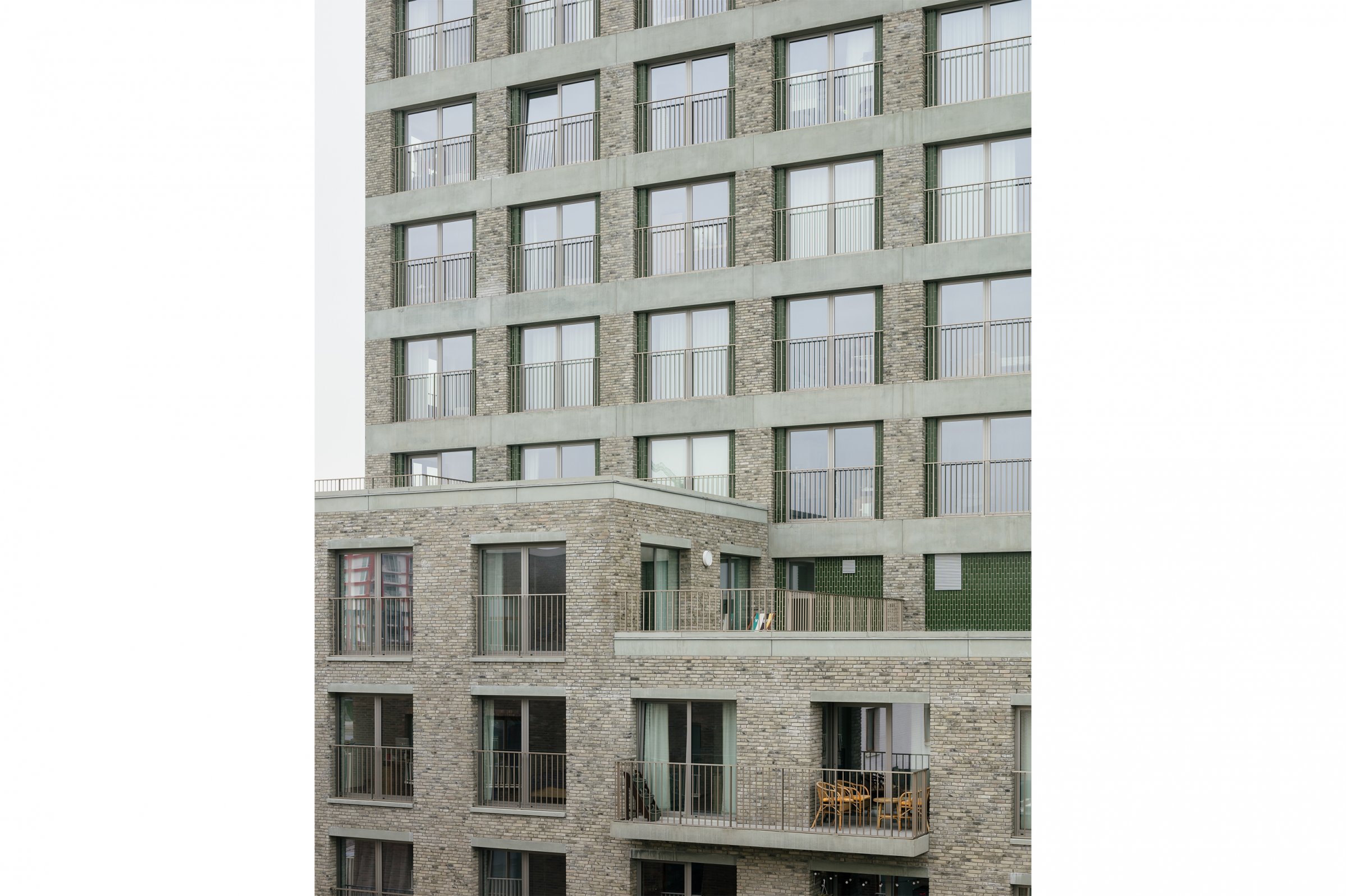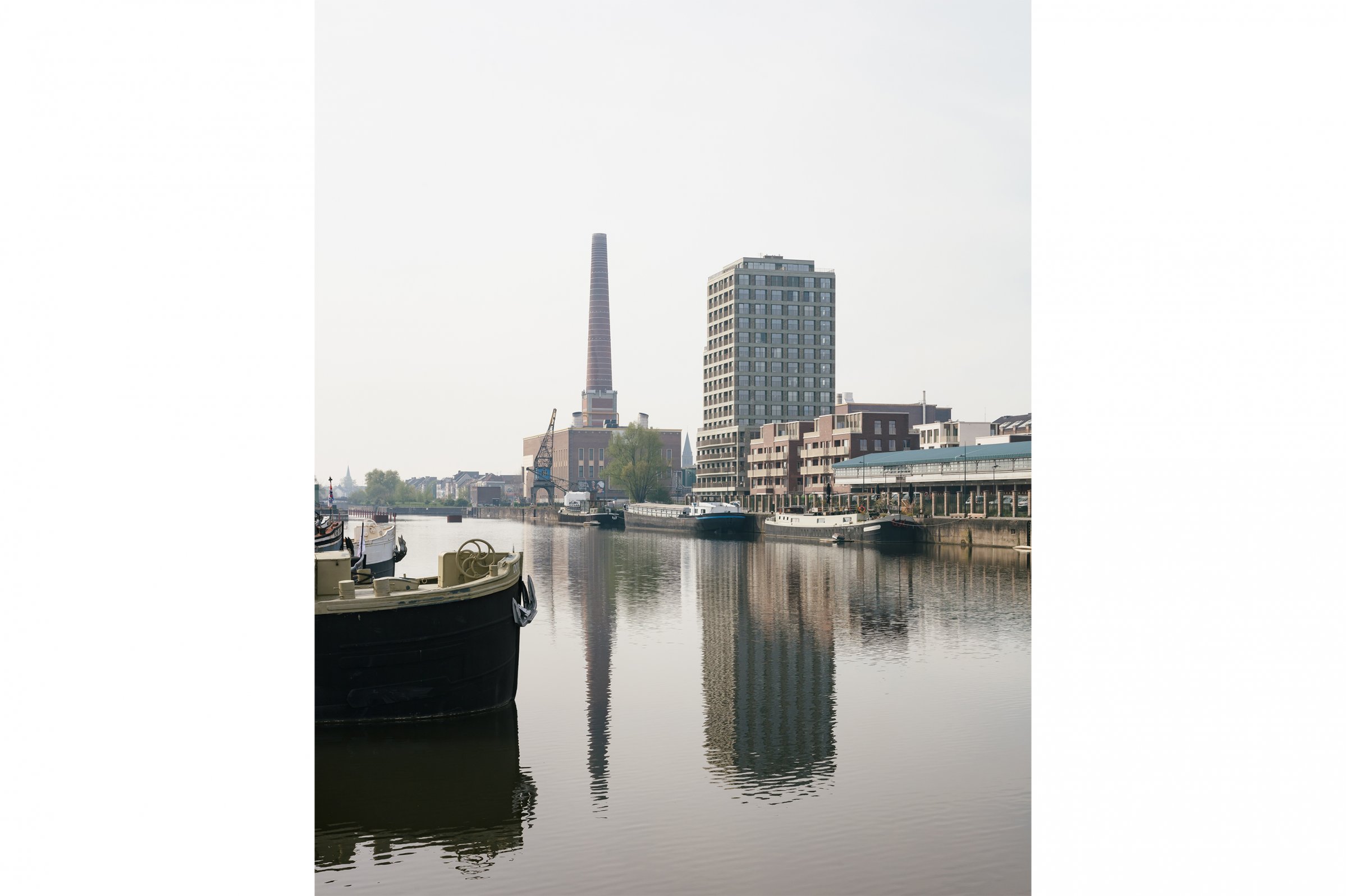 photography Tom Verstraeten