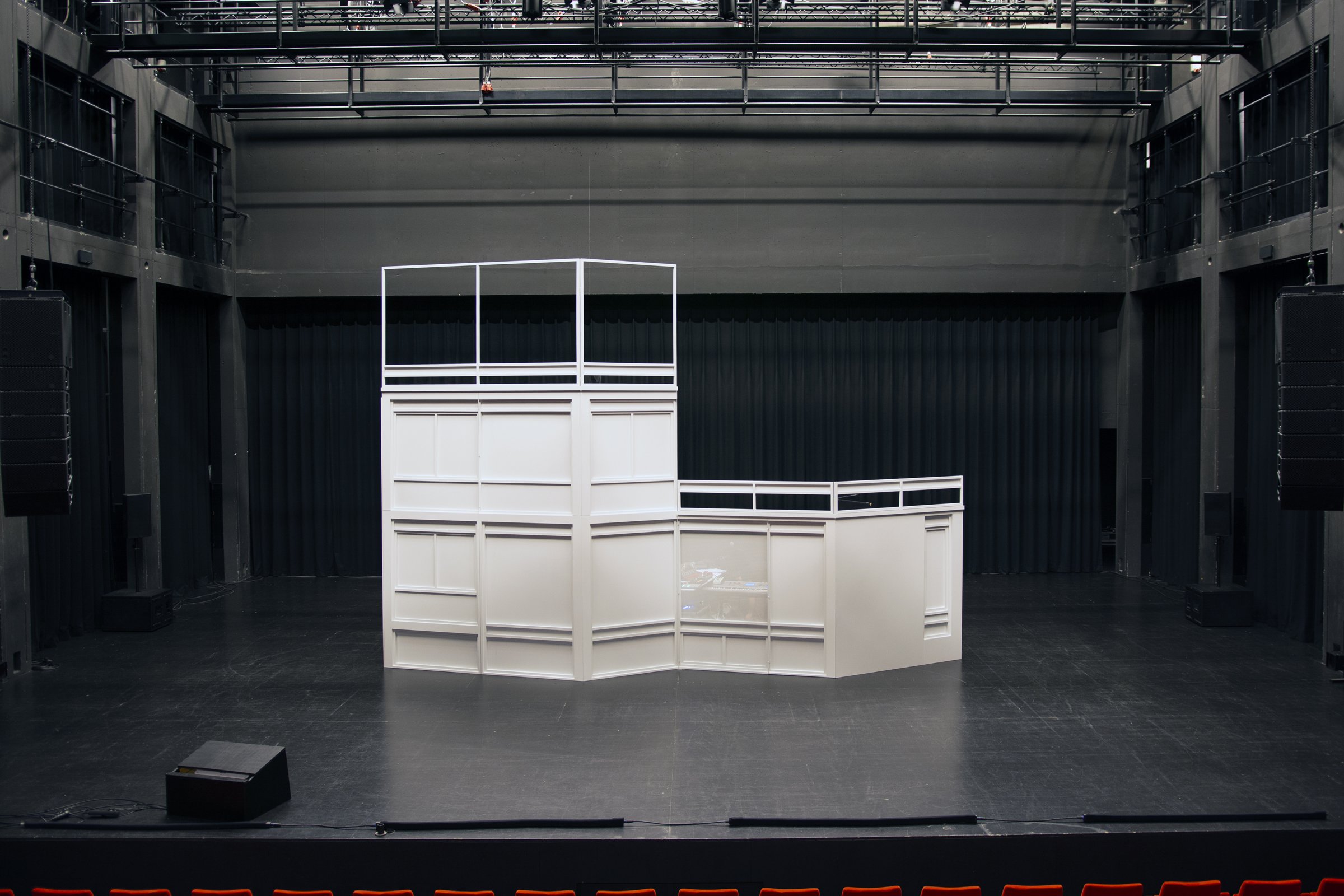 Renaat Braem wrote 'Het lelijkste land ter wereld' ('The ugliest country in the world') in 1968, an indictment of the way in which we build in Belgium. He uses urbanisation and architecture as a focal point from which to inveigh against society, politics and mankind. Braem was a developer of ideas. With humour like cement, he constructed a text that stands on solid foundations. Dimitri Leue presents Braem's text with music that takes away the cavity walls of your being. Steven Taelman sets to work with melodies and compositions from 1968. Filip Dujardin's photos show how Belgium is 'beautiful at being ugly'. BULK architects creates a set as a sample card for the rest of the world, a monster of architecture.
Decor BRAEMPRAAT
of Het lelijkste land ter wereld
2018
Text: Renaat Braem
Acting: Dimitri Leue
Music: Steven Taelman
Photography: Filip Dujardin
Decor realisation: FACIM
coproduction deSingel, VAi, CC Deurne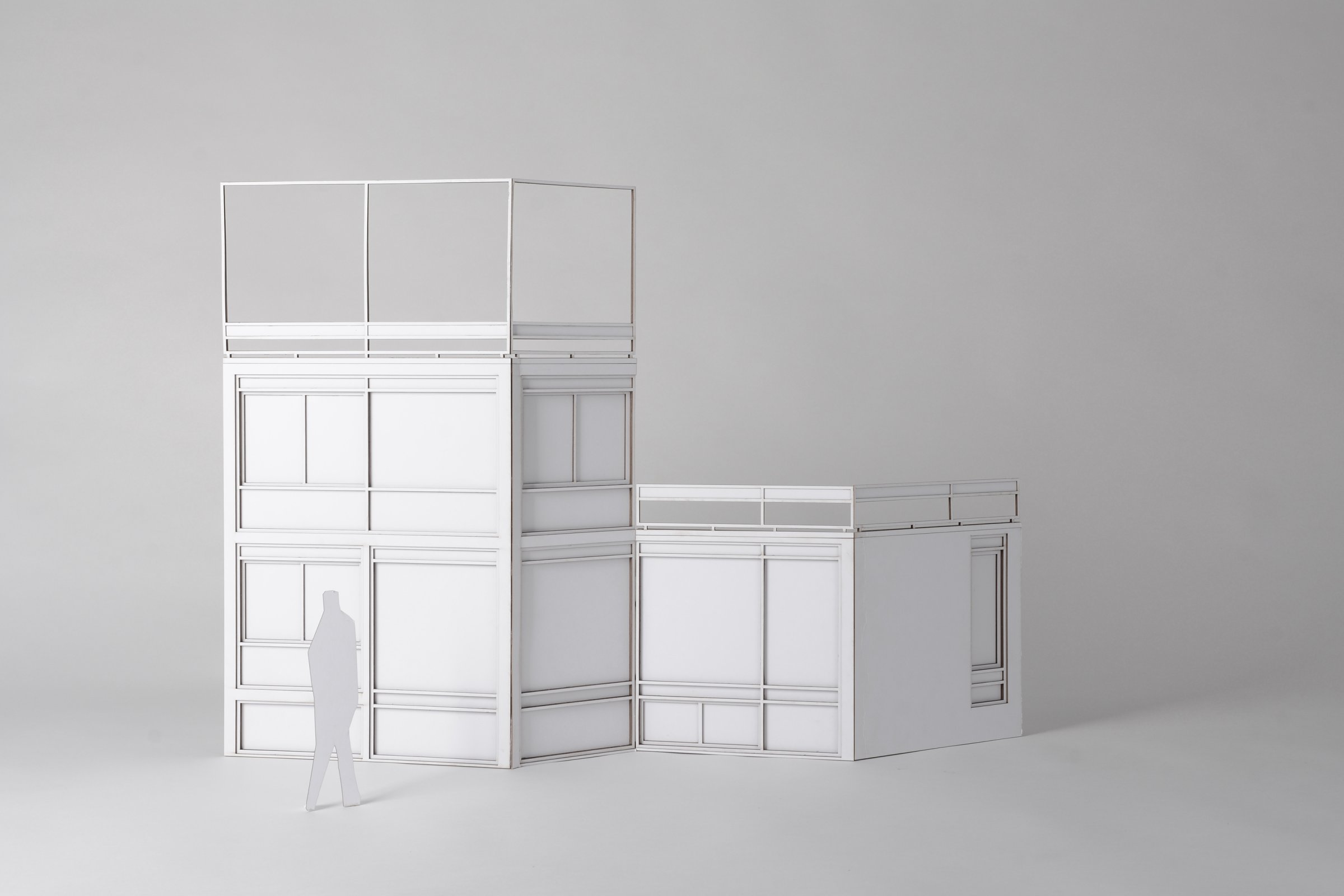 We designed the decor as a facsimile of a part of the rear façade of Braem's own home in Deurne. This rear facade is a rather strange construction that combines a brick façade with a skeletal structure. The façade has the quality of a bas-relief, with subtle depth effect and studied proportions, which we hopefully can use on the scene. As a steel unfolded screen, this piece of architecture defines front and back and thus defines space in a very basic way. It is too small a building and too big a model, somewhere between dream and reality. On scale ½. It forms a projection screen for the photographs of Filip Dujardin, which are projected during the performance. The steel company FACIM from Essen has very cleverly and conscientiously - based on our measurements - pleated, lasercut and welded the thin steel sheet. This creates an illusion of mass, although the steel is only 1.5 mm thick. The decor is fully recyclable and uses as little material as possible for as much volume as possible, as a physical impression of Braem's ideas.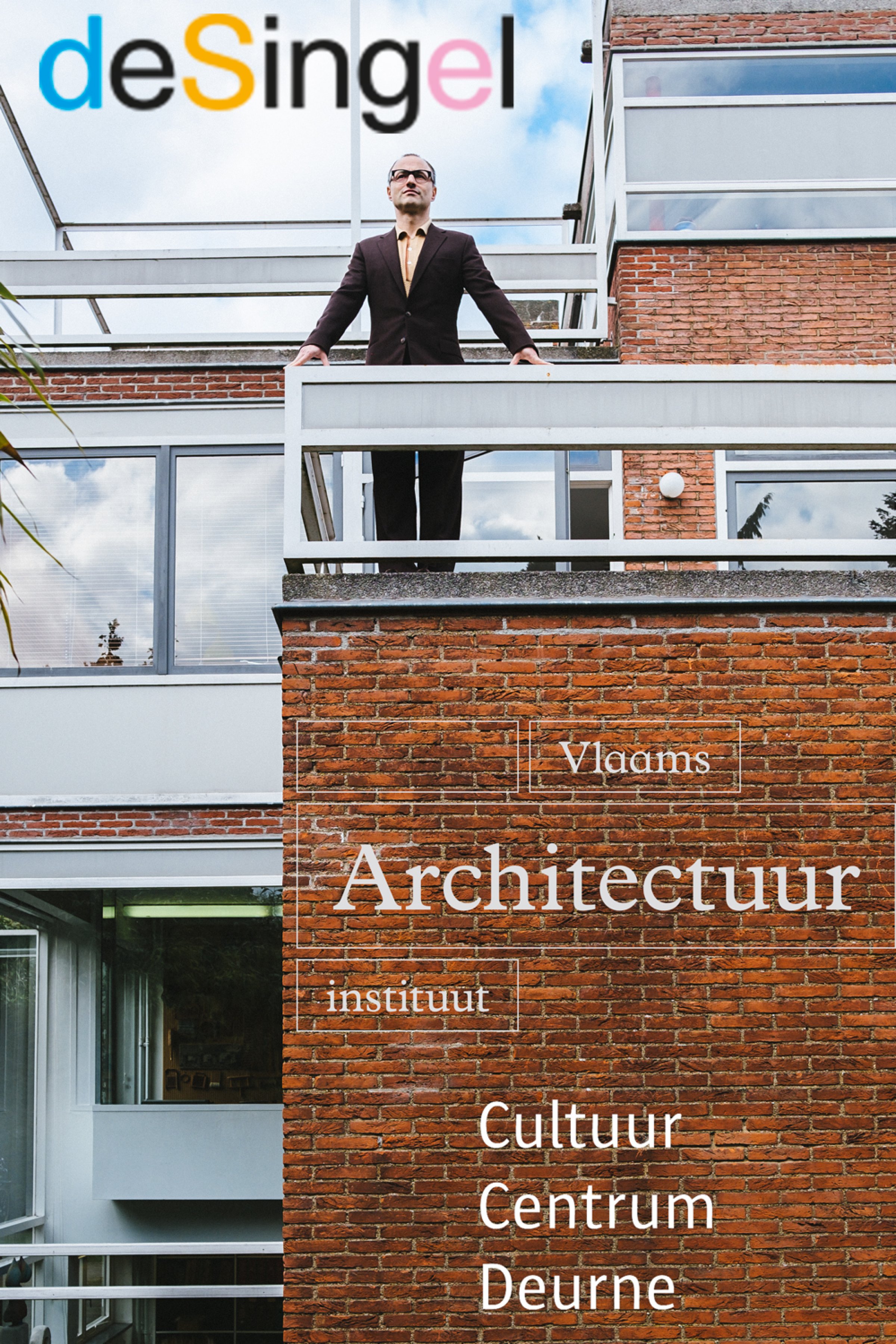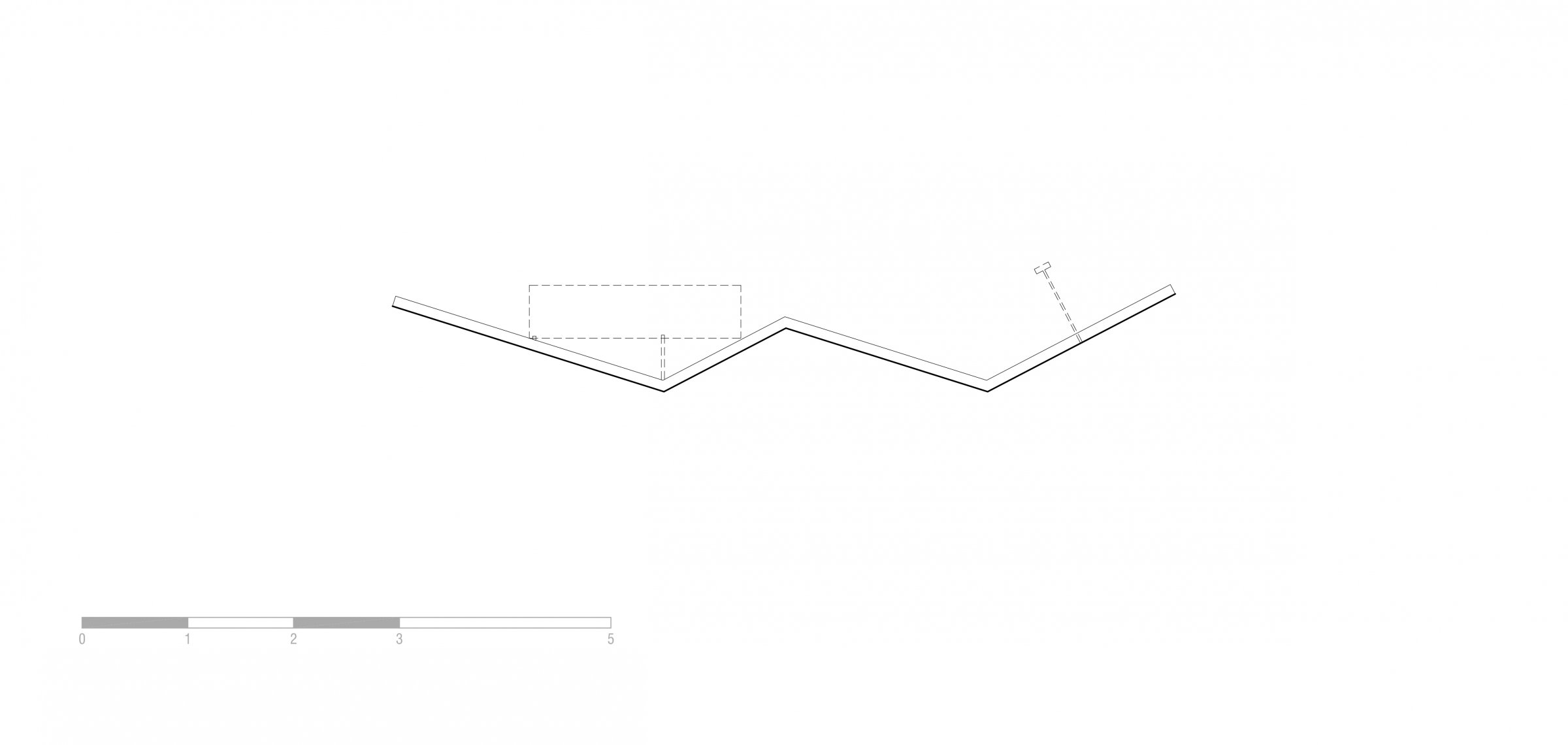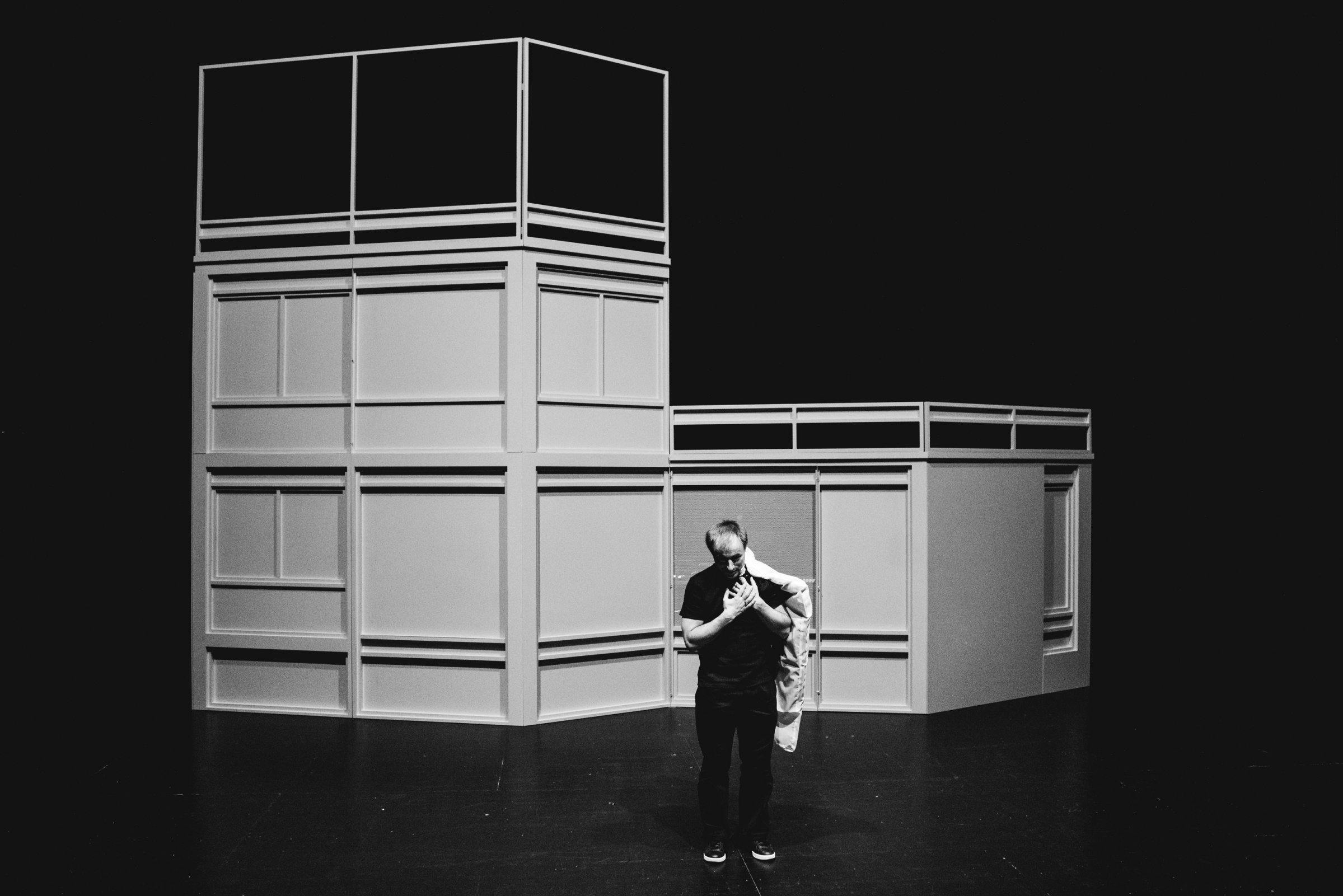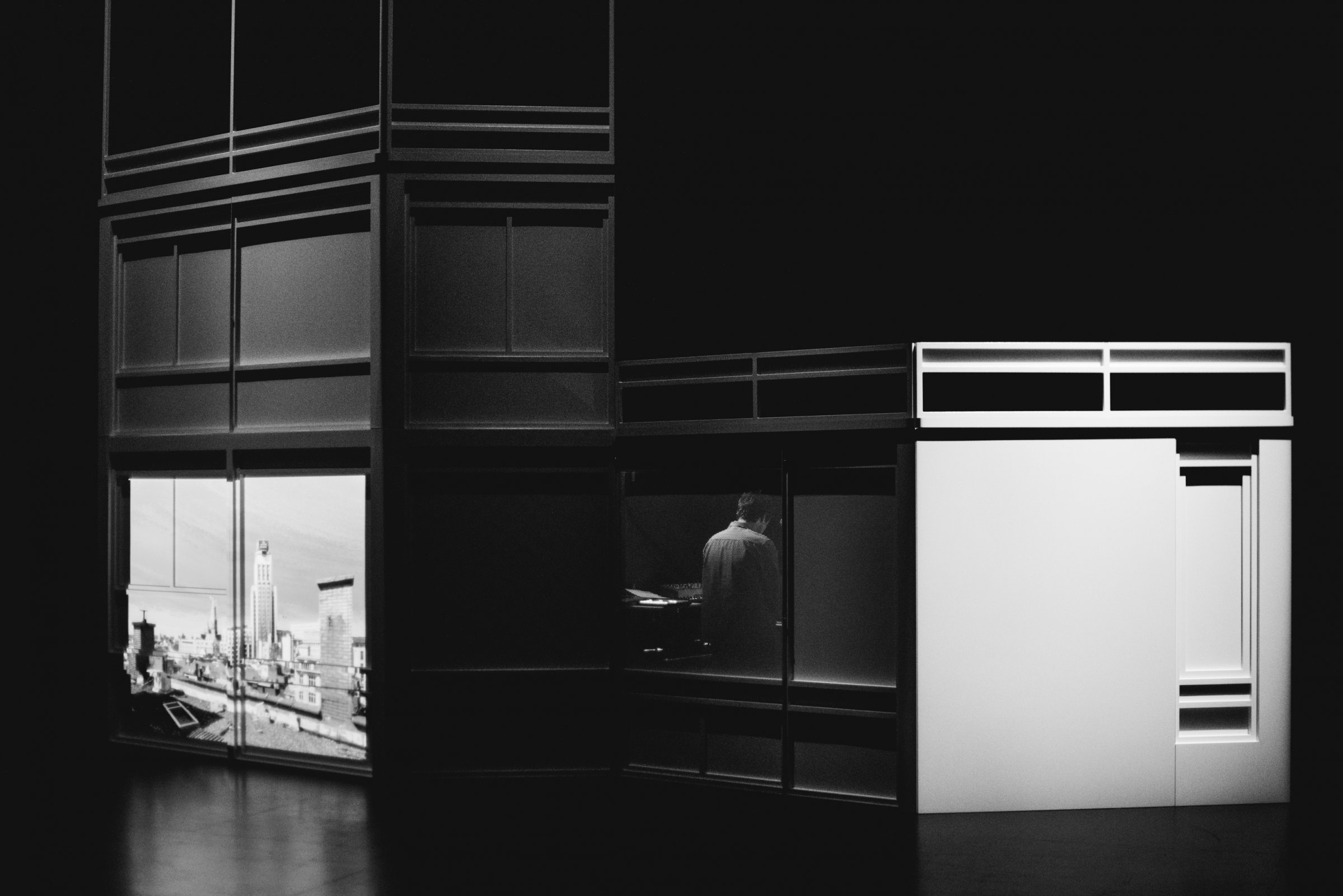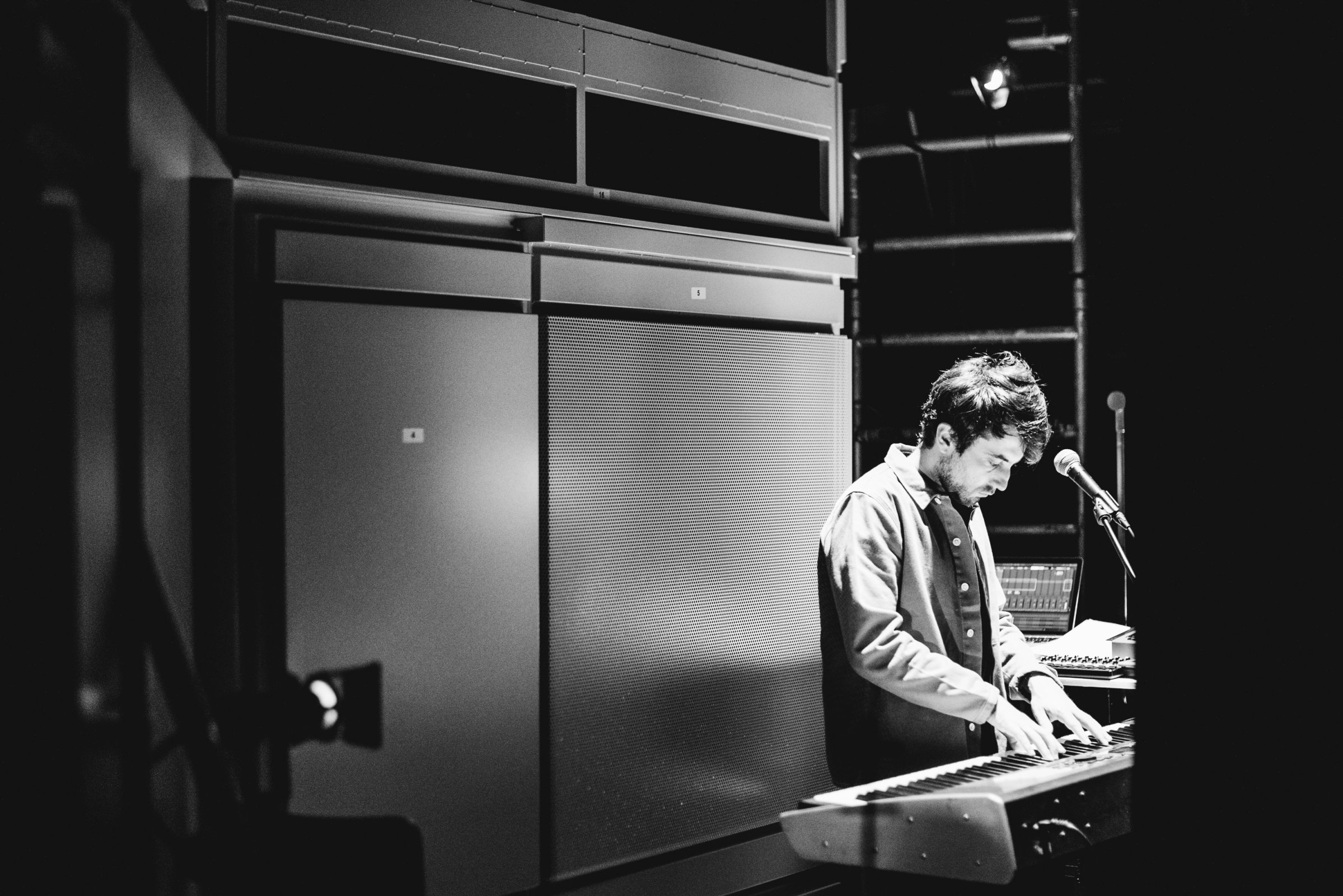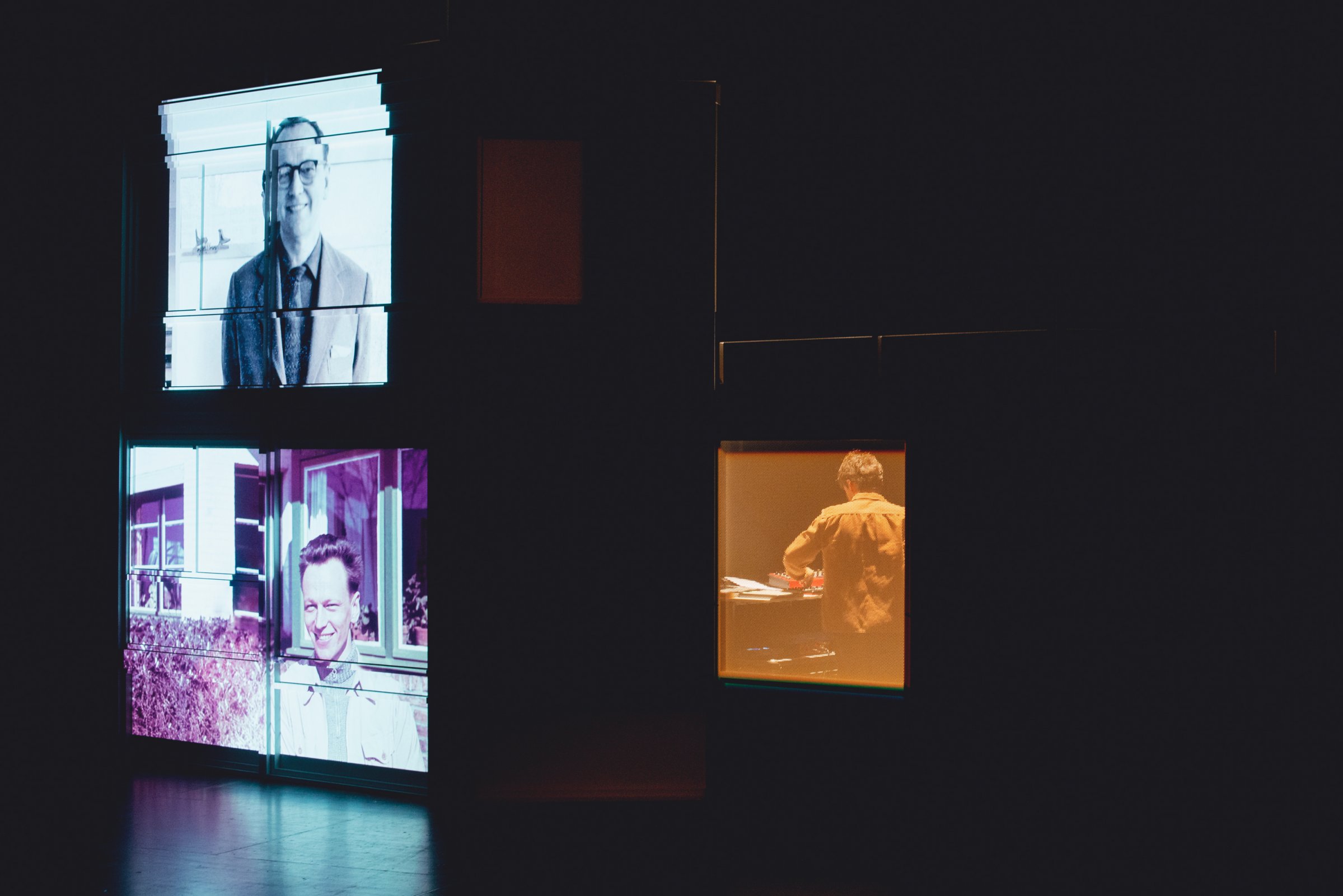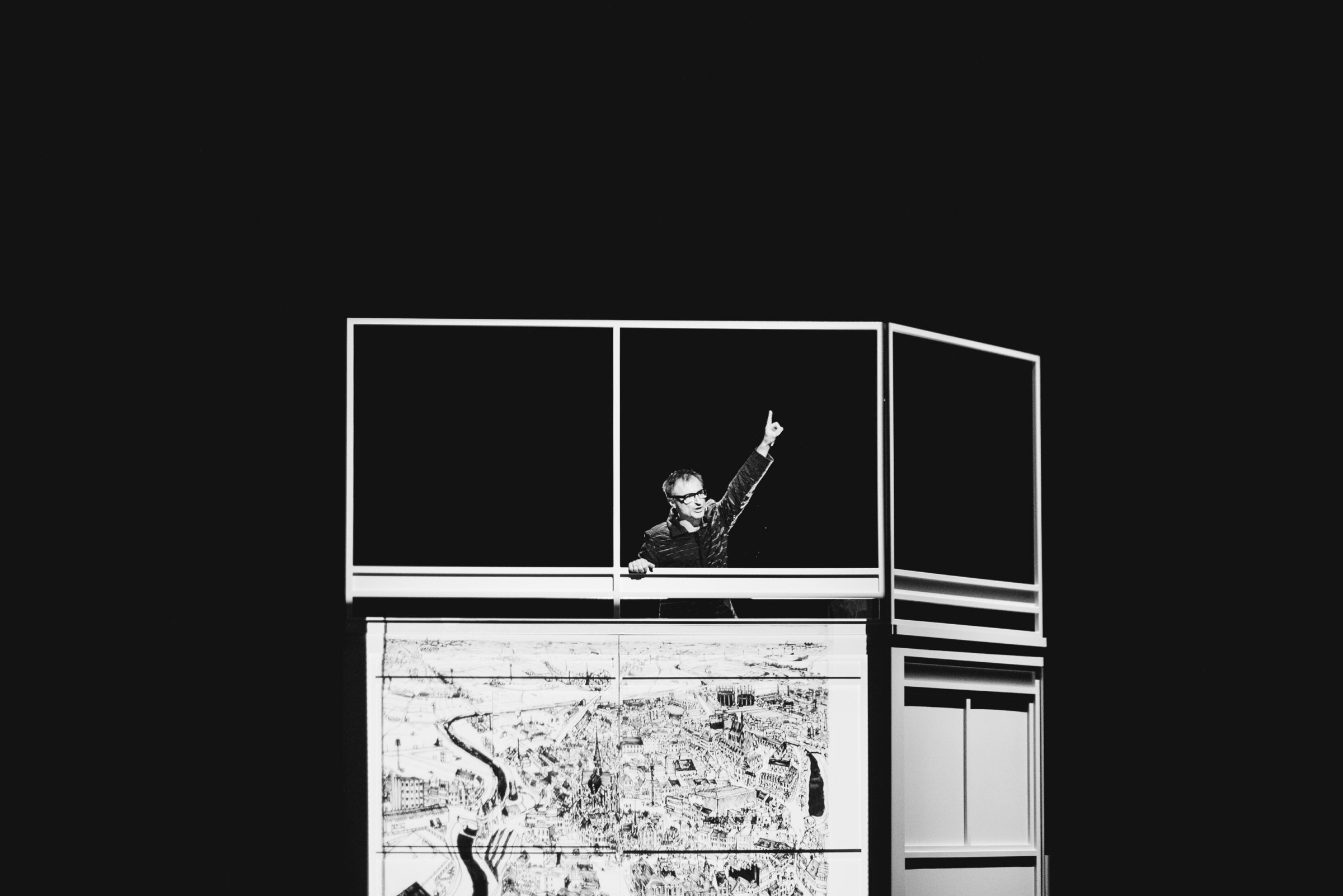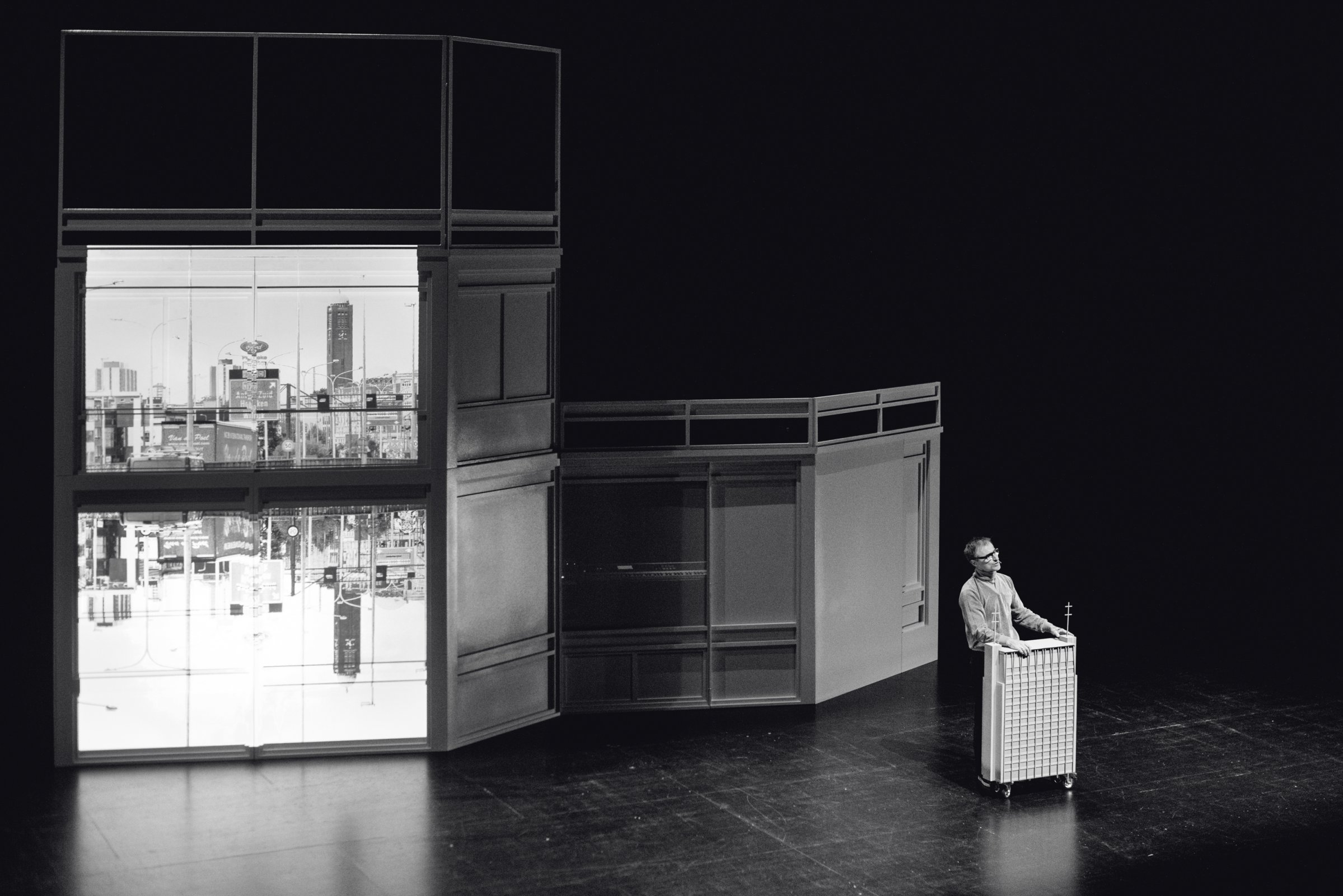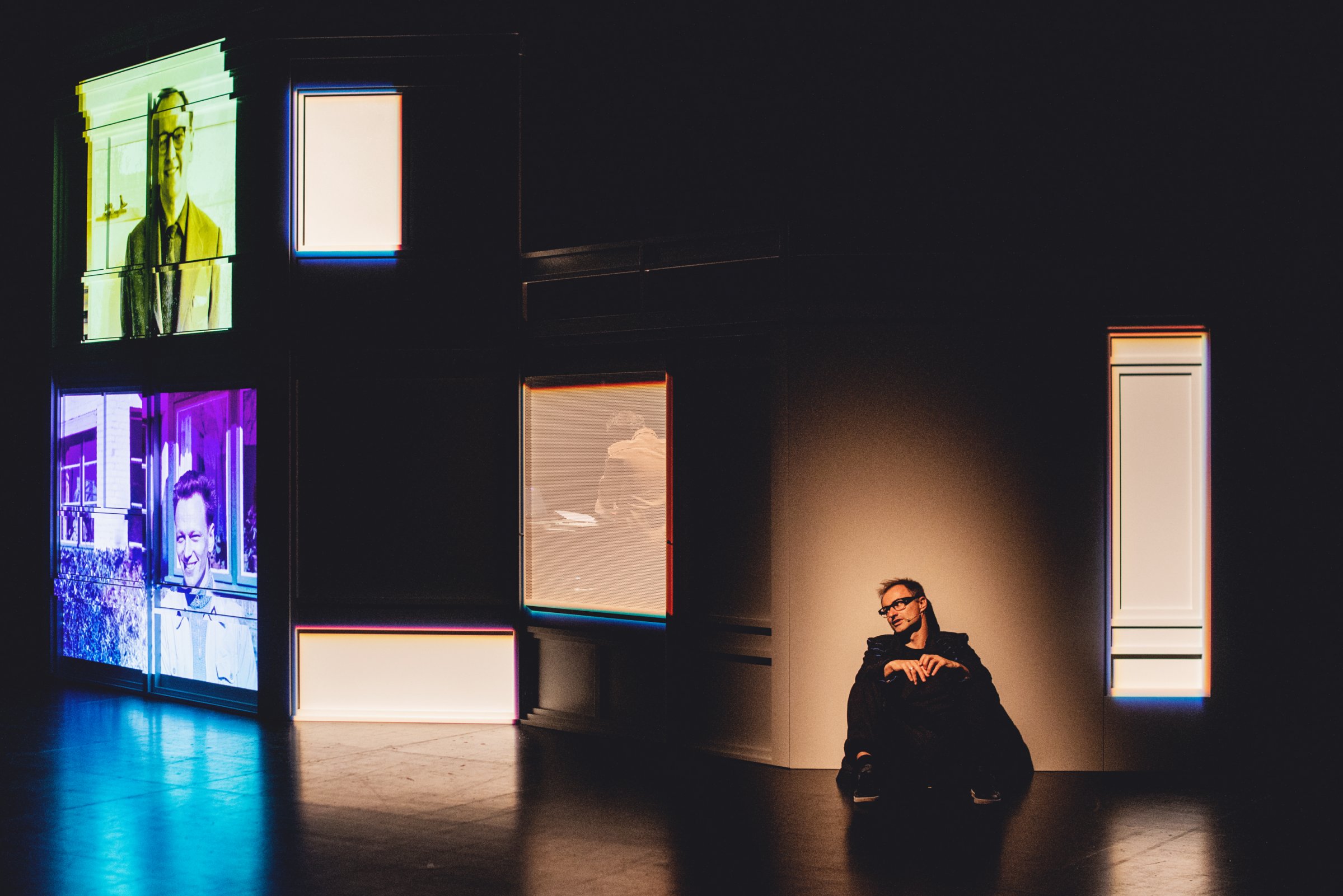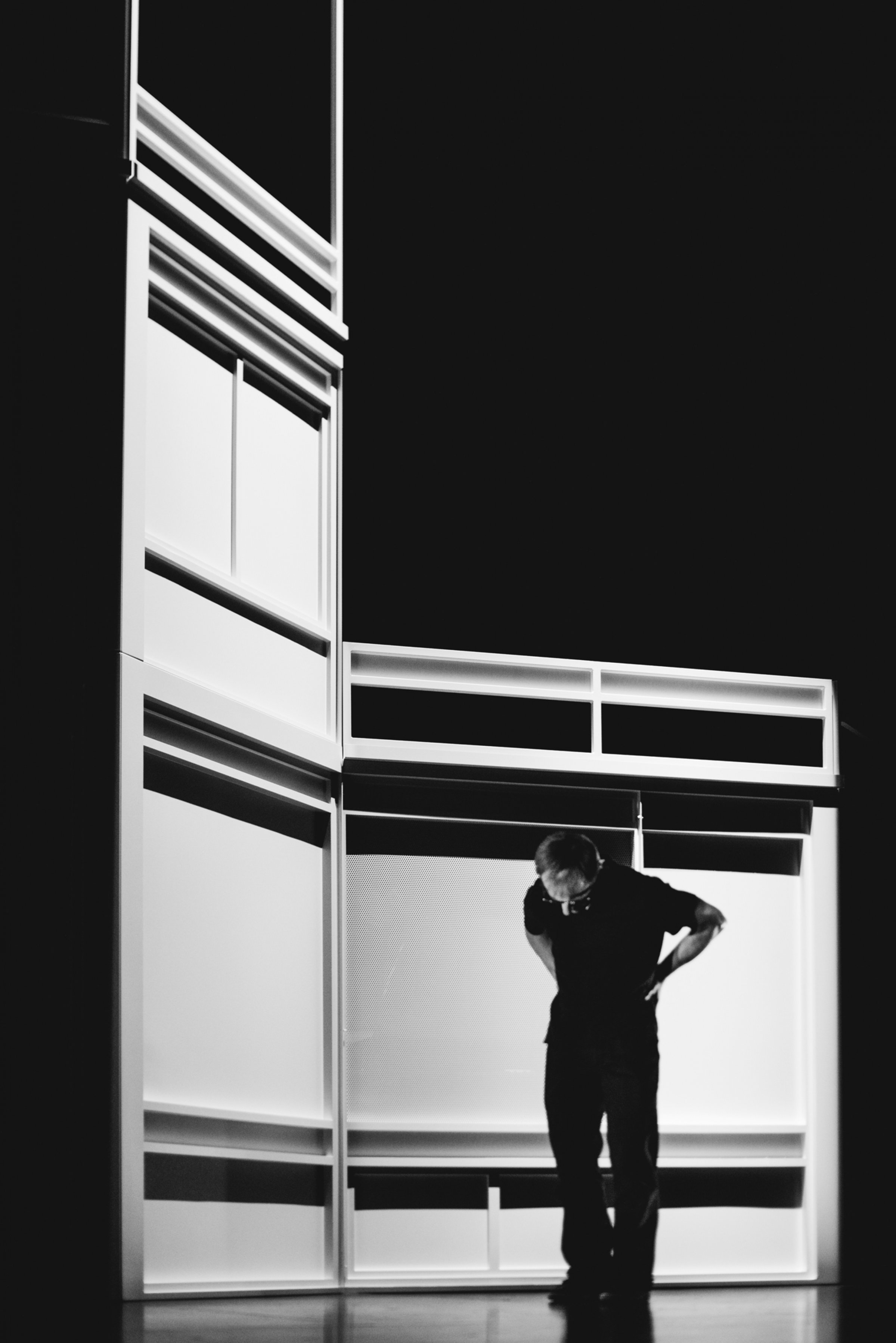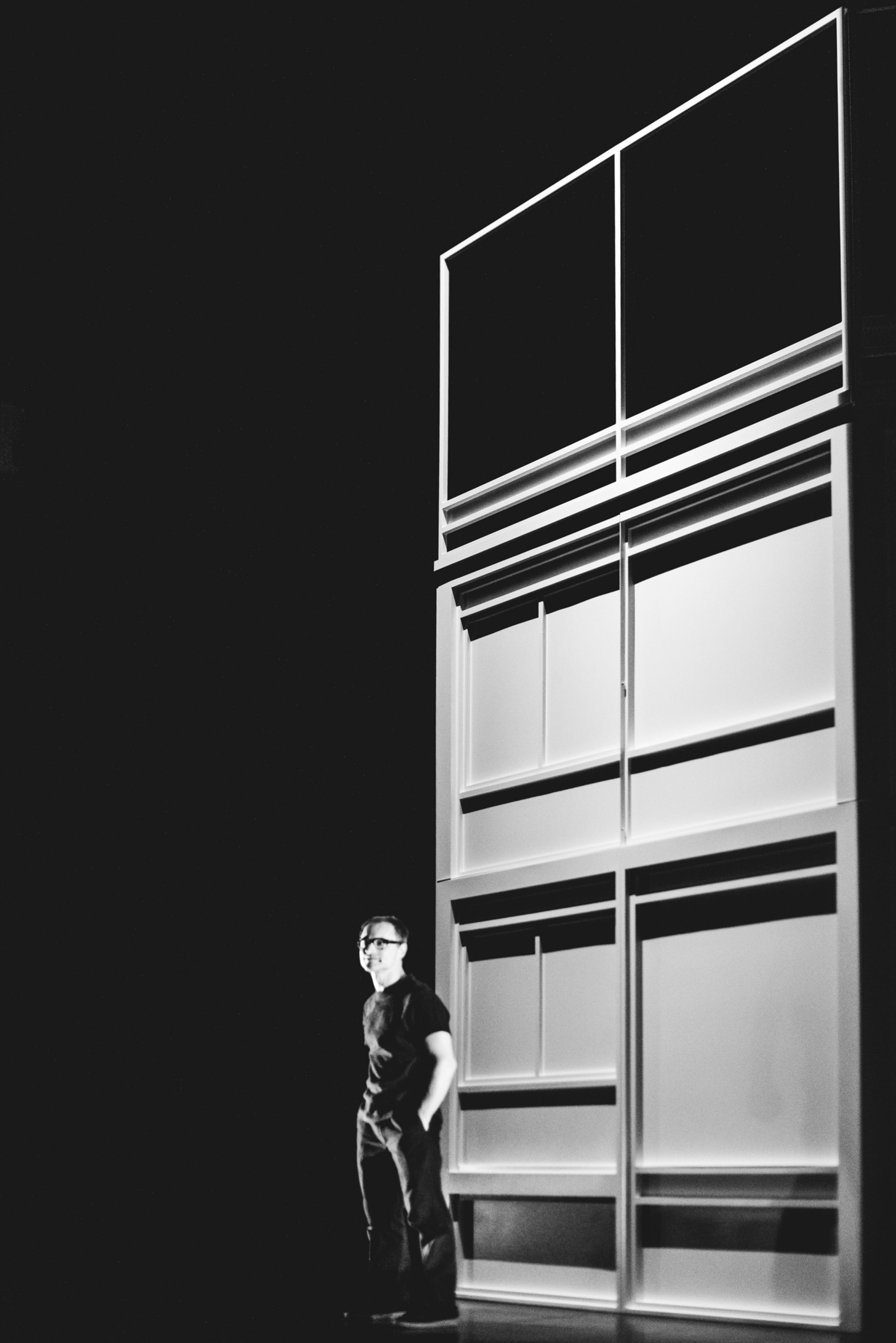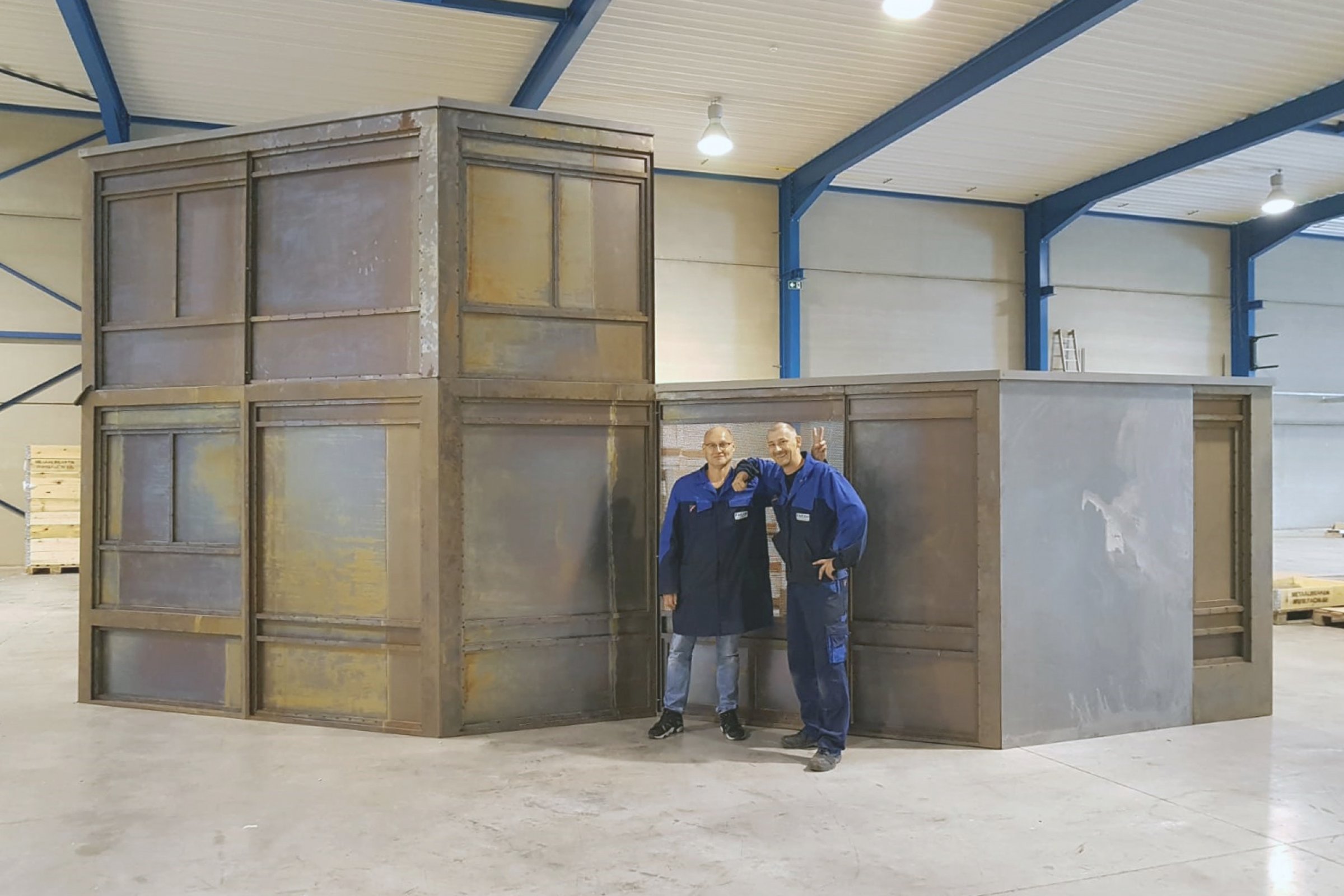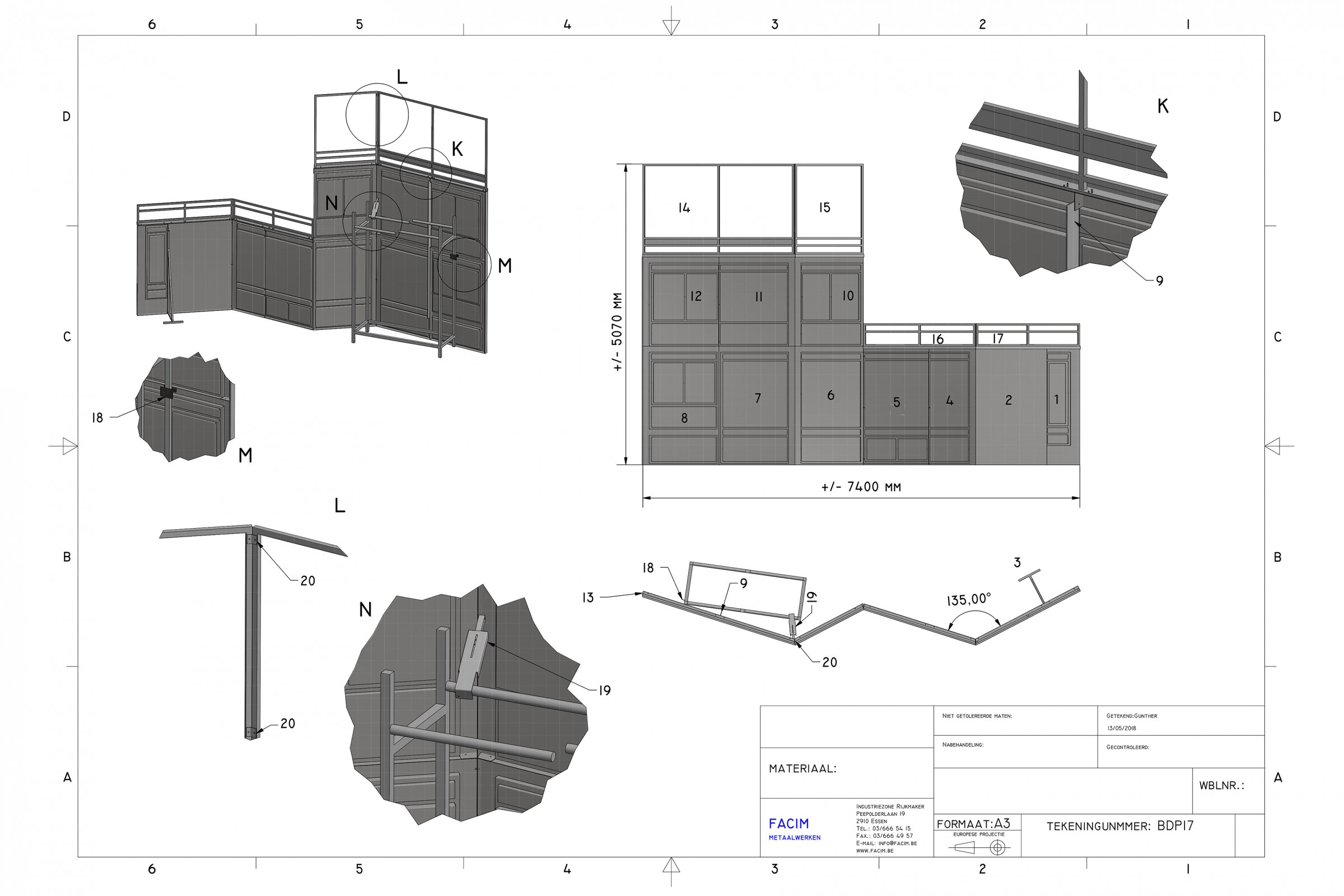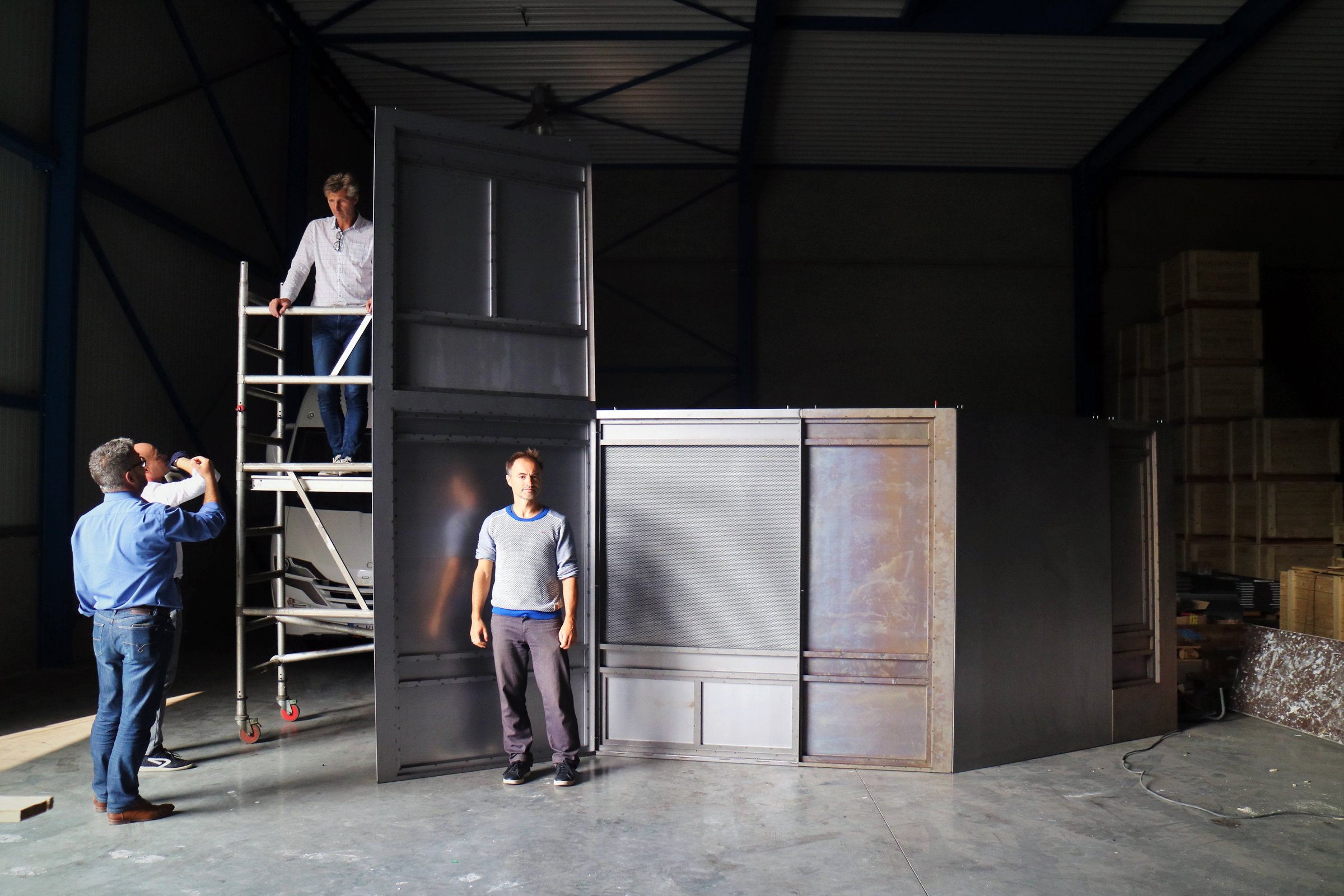 photography Tom Verstraeten - Sara De Graeve - Dirk Bielen