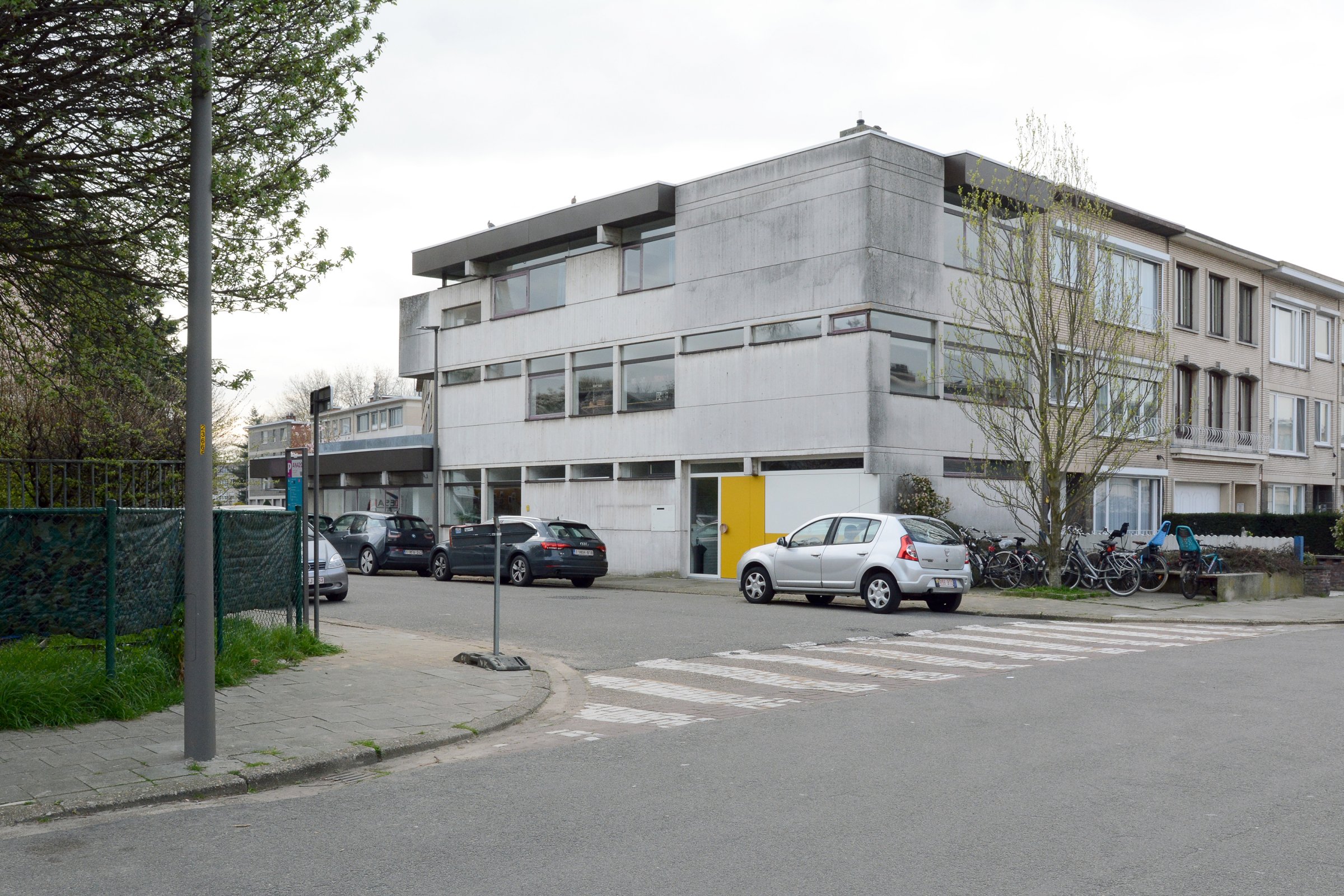 District Centre Morkhoven
The district centre of the district Morkhoven, built on behalf of the municipality of Deurne, includes a consultation for infants, a library and a caretaker's house. Designed by the architects Lode Wouters and Fons Mostien in 1970, the brutalistic complex is located on the corner of Joseph Deckerslaan and Pieter Van Isackerlaan.

The modest complex completes the row of houses in the Pieter Van Isackerlaan in semi-detached construction, and emerges from the building line of the Joseph Deckerslaan. The project includes a small public space with a bench, bicycle storage and planting, which replaces the common front garden in this neighborhood.
Inventory architectural heritage \ Architectural relict : District centre Morkhoven (Dutch)