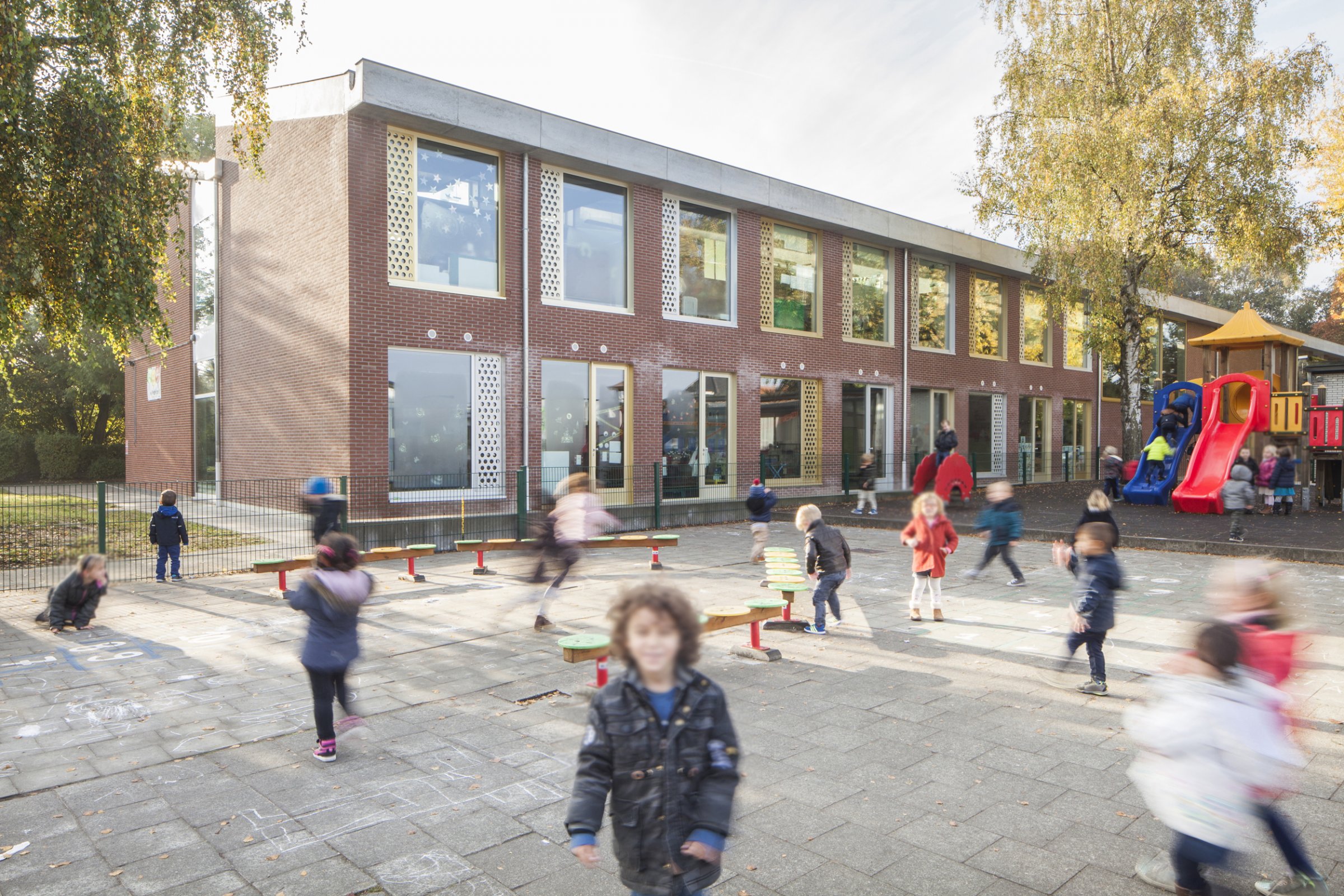 On the edge of the community in Dilbeek, the nursery and primary school "de Vlinder" is located, hidden on a hill. Five existing buildings are loosely set up on the terrain, in a sort of grid. The whole picture lacks a bit of structure, the site is reasonably green, yet also contains a lot of residual space. Two buildings are demolished and need to be replaced. As an alternative for an evident new and compact building, we opt for a bulge of the existing long main building.
Nursery and primary school
Closed competition Open Oproep
Dilbeek-Belgium
2009-2010

Client:GO! Onderwijs van de
Vlaamse Gemeenschap
Technical Engineering:Buro Bouwtechniek
Structural Engineering:UTIL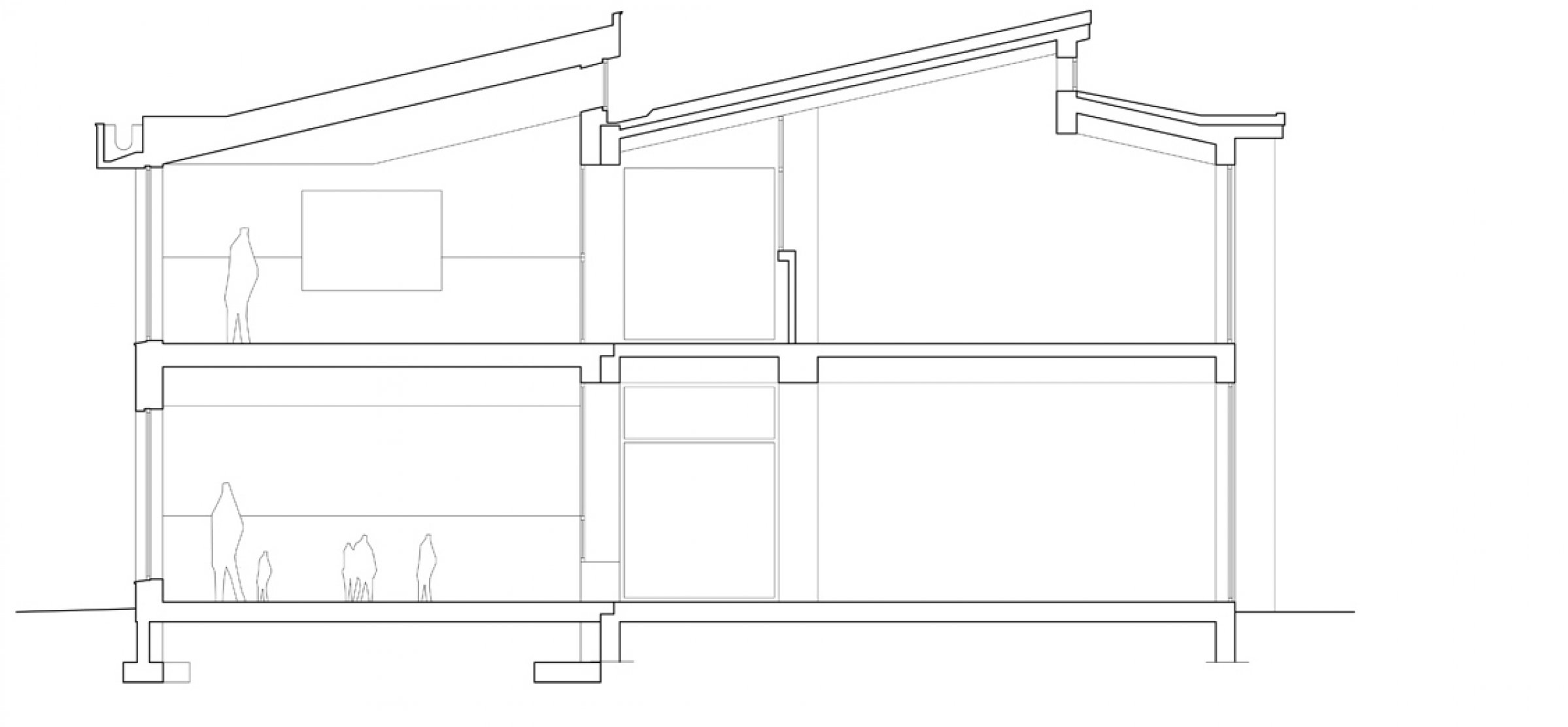 The extension reduces the total length of the facade and yields extra space, by re-using the existing corridor. This choice has limited impact on the plot and has other positive side-effects: internal spatial quality, practical value and the possibility for extension and densification, while structuralizing the terrain. A clear structure emerges with a cluster of classrooms, two adjacent multifunctional halls and administrative office.

The suggested arrangement leaves room for extension and adaptation. Weiterbauen. The roof is renovated, the masonry is cleaned and restored where necessary. Not only the new built part is energetically performant, the existing part also improves remarkably through the renovation.