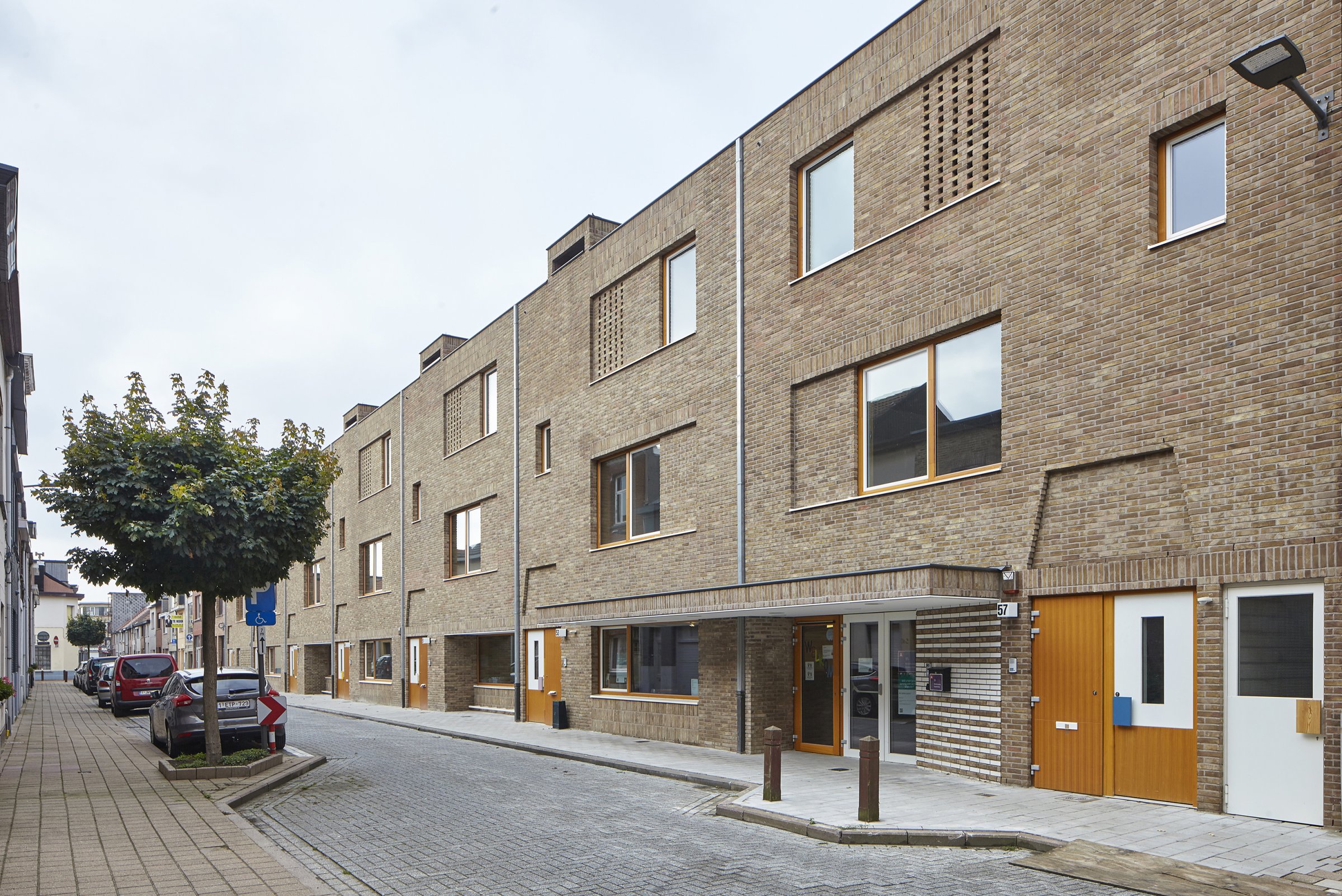 The 'Conforta' district in Deurne consists of more than 2000 houses on narrow plots of 3,75 meters. This unique, radical and in time infamous housing development -originating from the Interbellum- was corrupted and altered from the start. On the former site of an industrial bakery, who nearly devoured half of the building block -just like a cannibal-, we make a clean sweep.
Daycare and 9 houses
Deurne-Belgium
Closed competition
2011-2016
Client: Vespa-AG KOP
Technical Engineering: Ingenium
Structural Engineering: Planet Engineering
Landscape: Stefan Moreal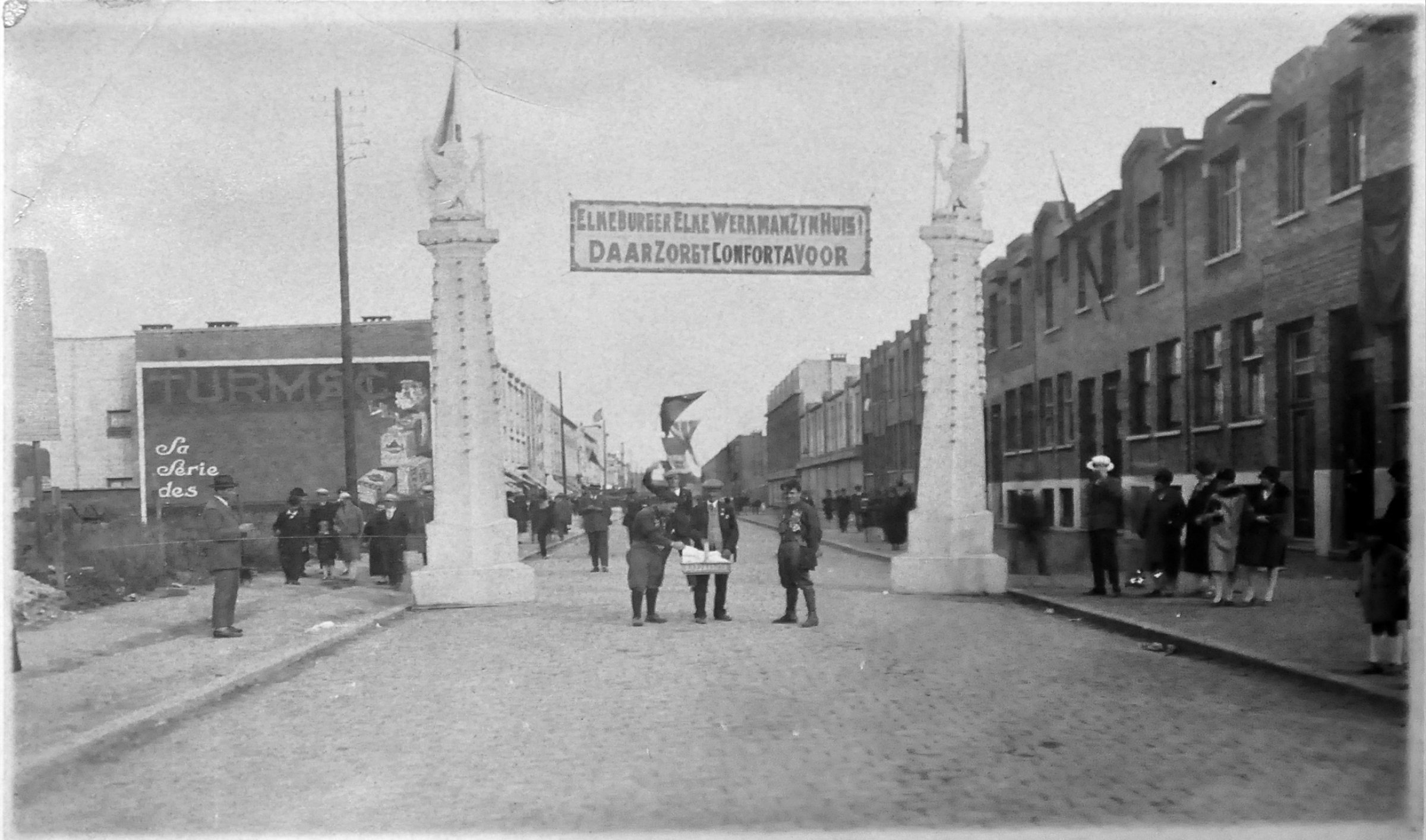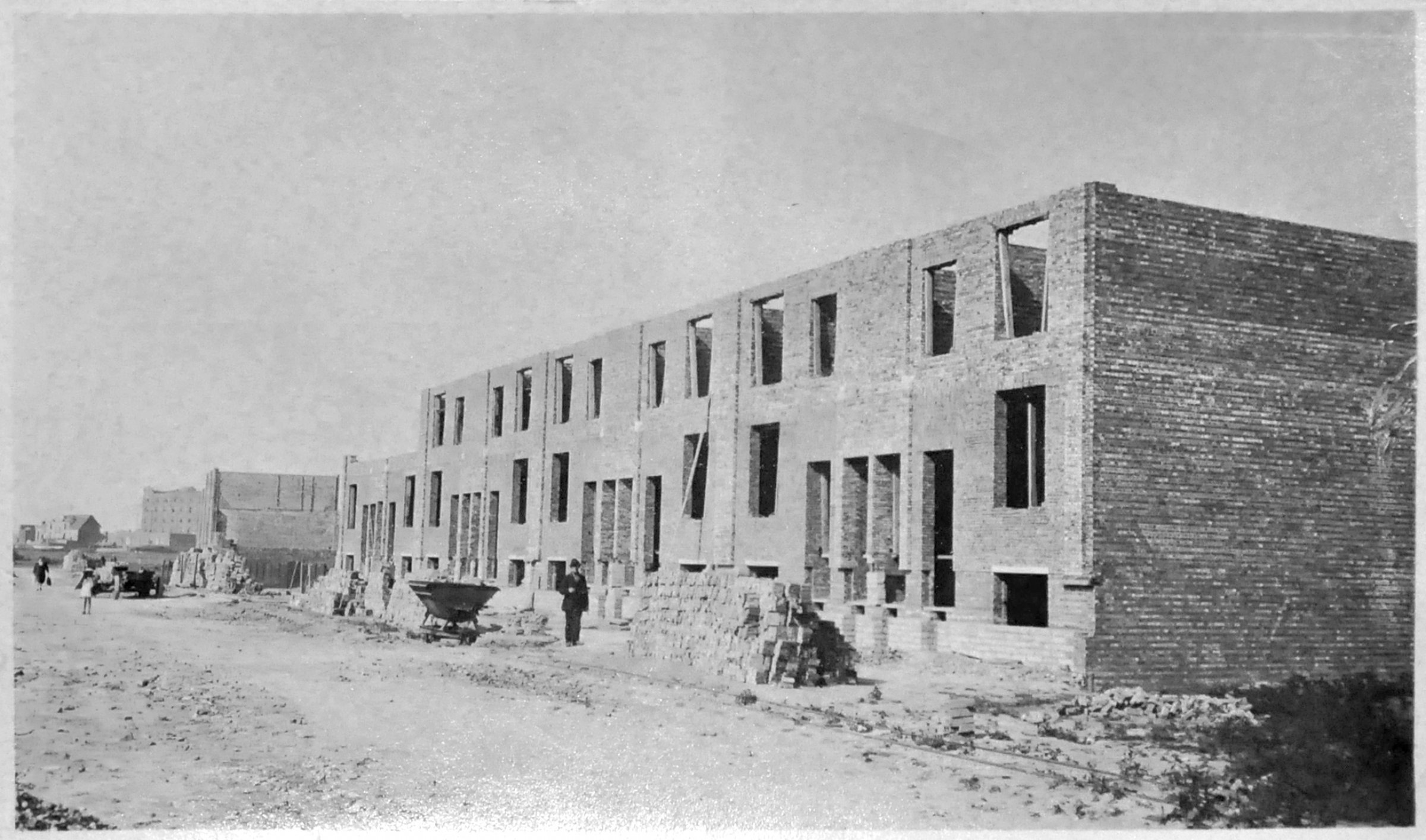 The new daycare nests itself between the legs of 7 private houses. The classical order of the building block is repaired, given a clear front and rear side, providing light and air to everyone. Different parts of the program are arranged by a barcode, ranging from public to private. A second little housing block completes the scheme. Everyone to his own address. Everything in its right place. The diligent materials appeal to the working-class ethics of the neighborhood. With love for detail. Sometimes grand, sometimes droll.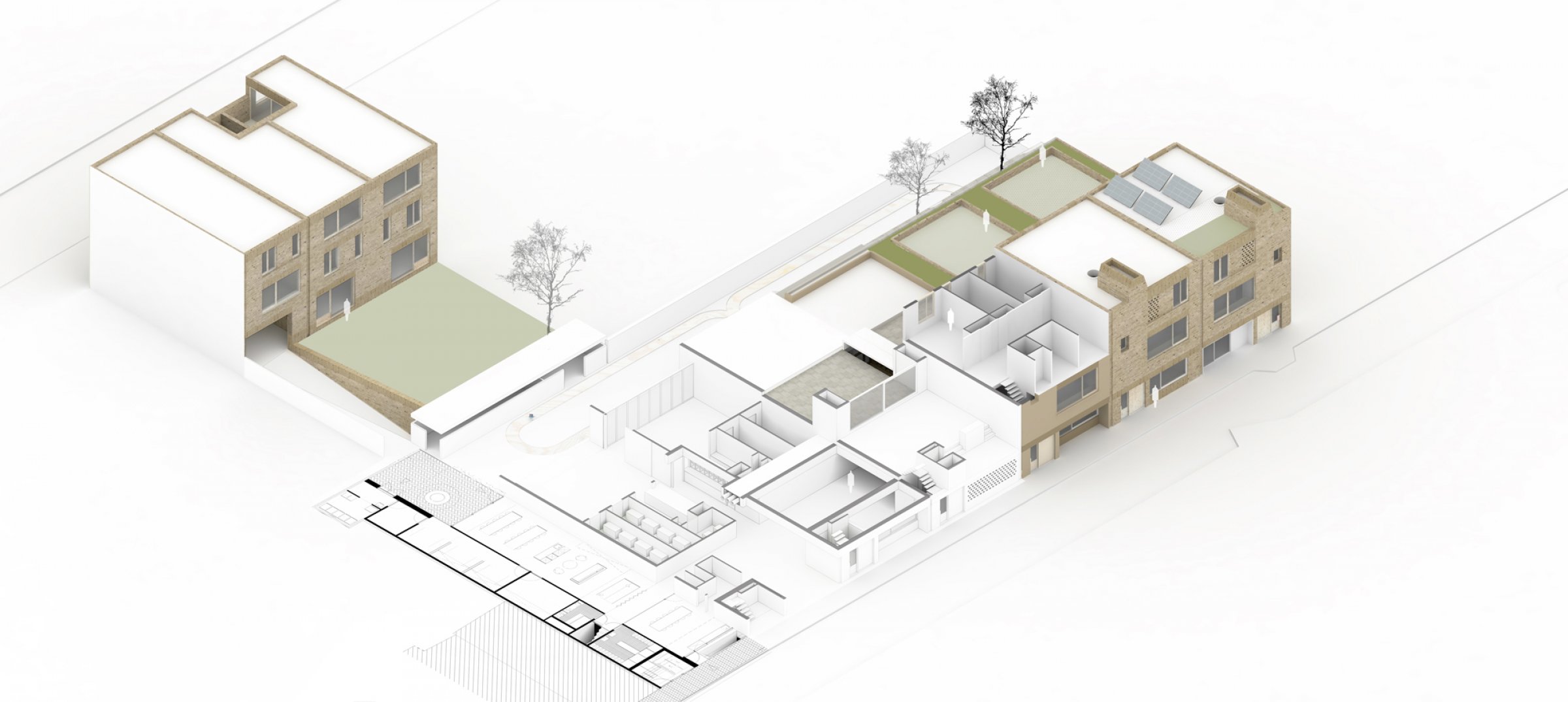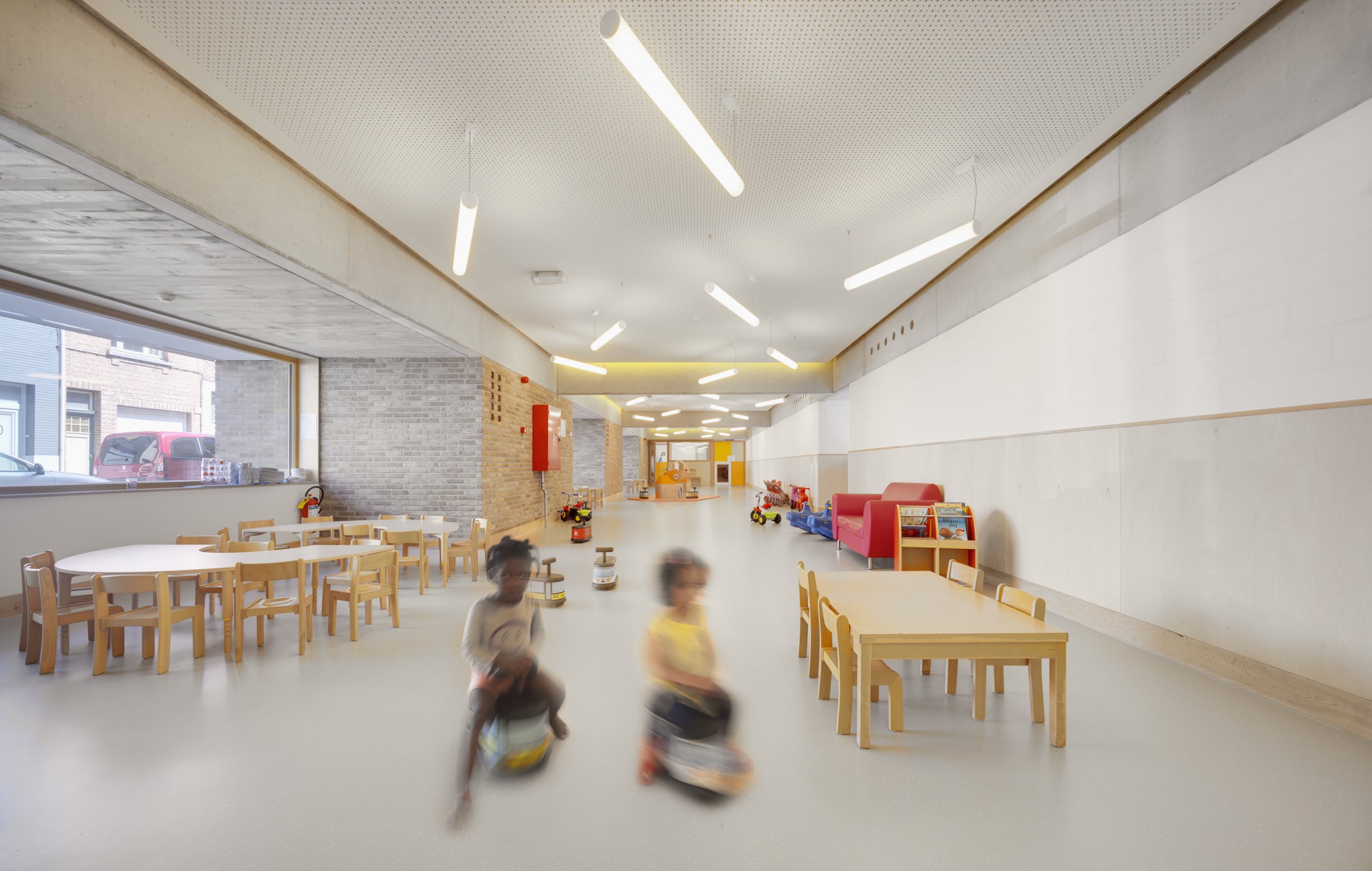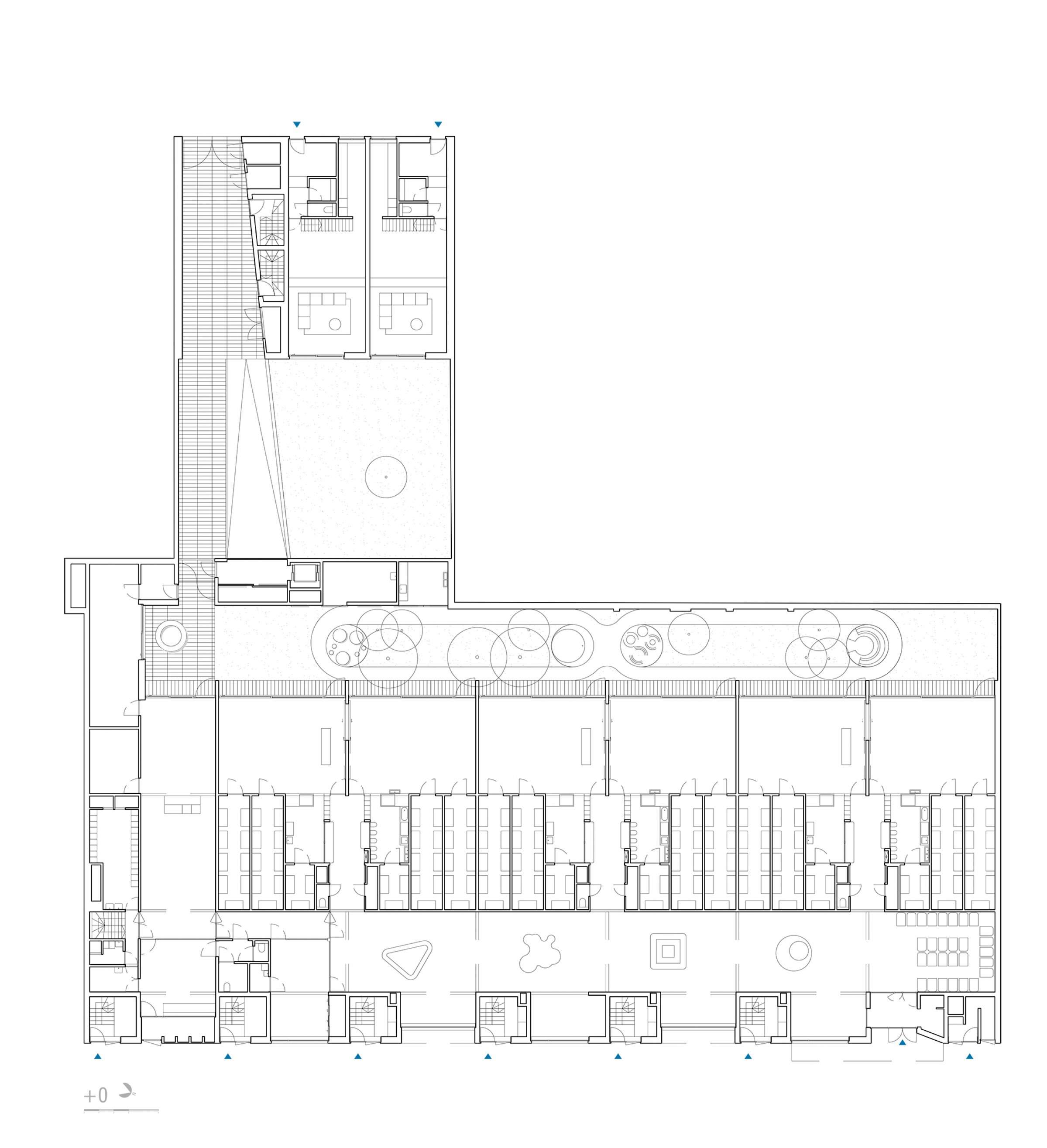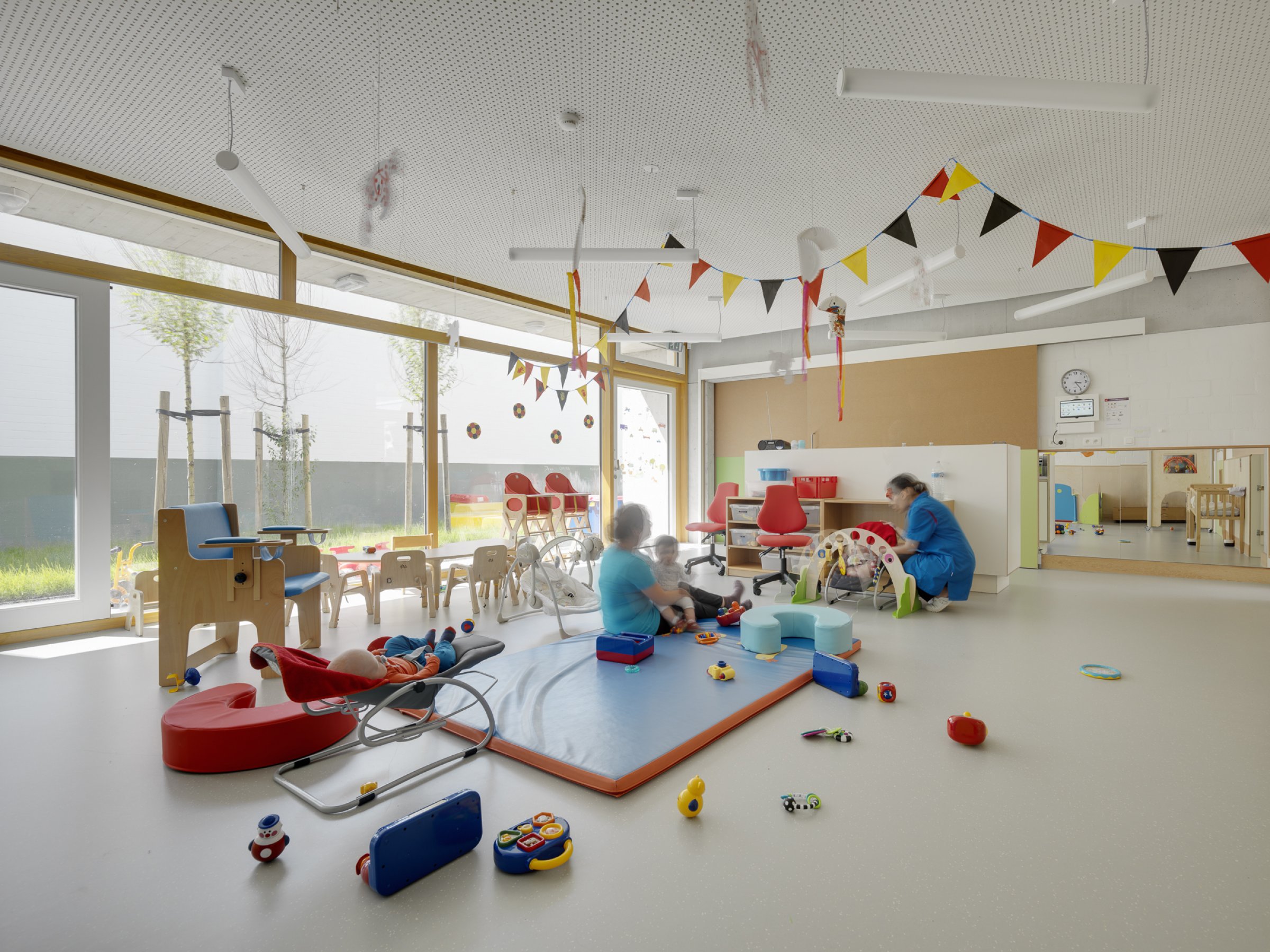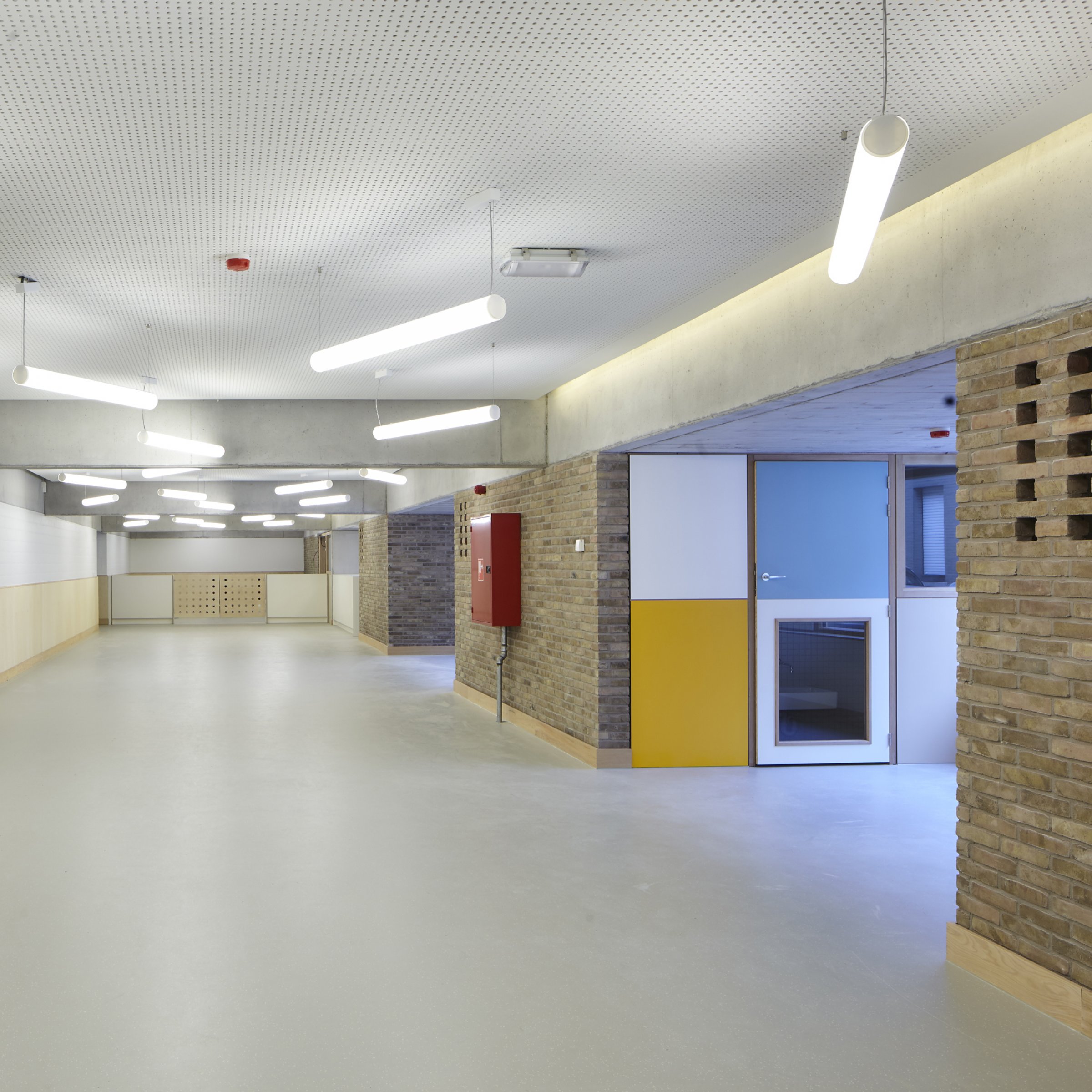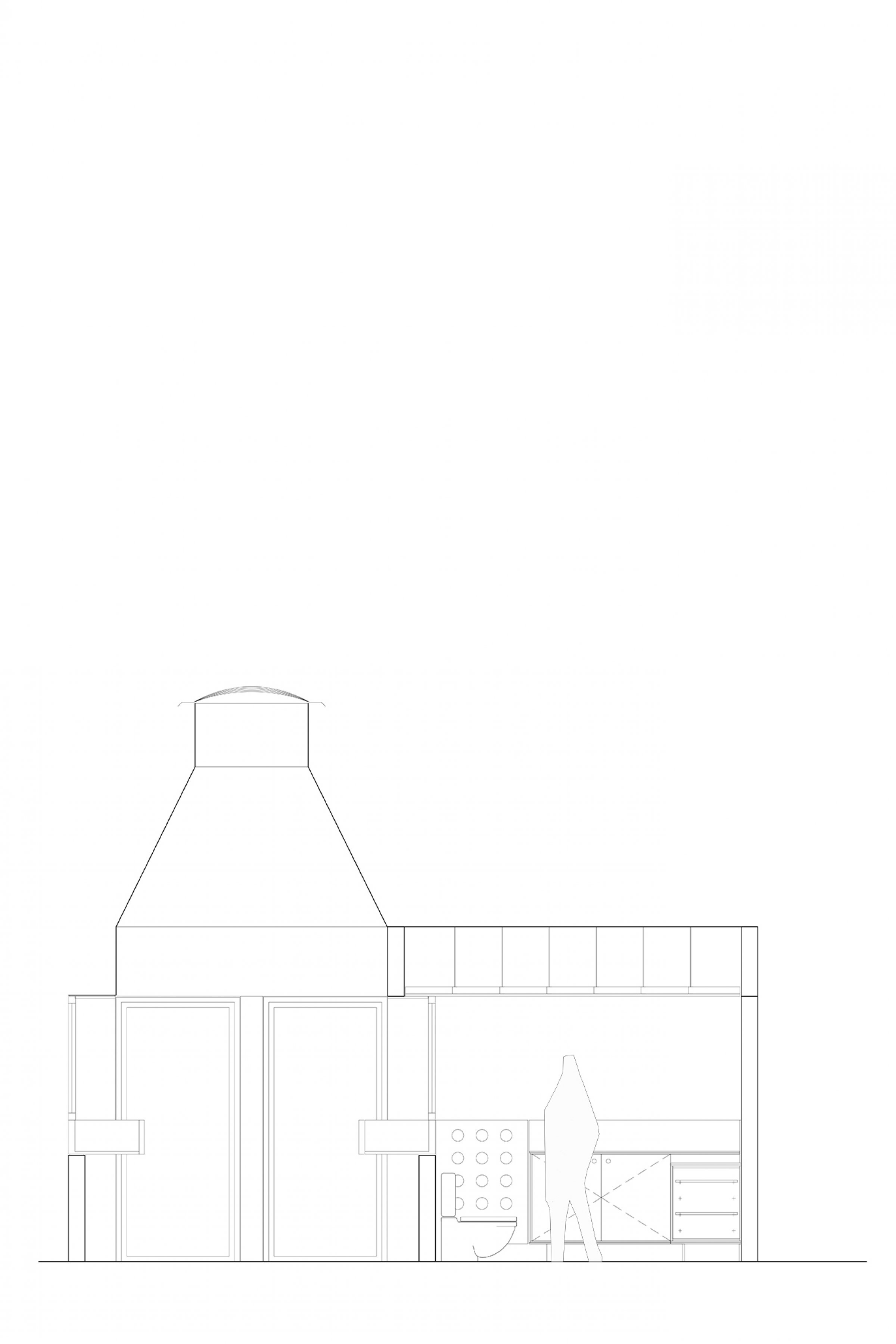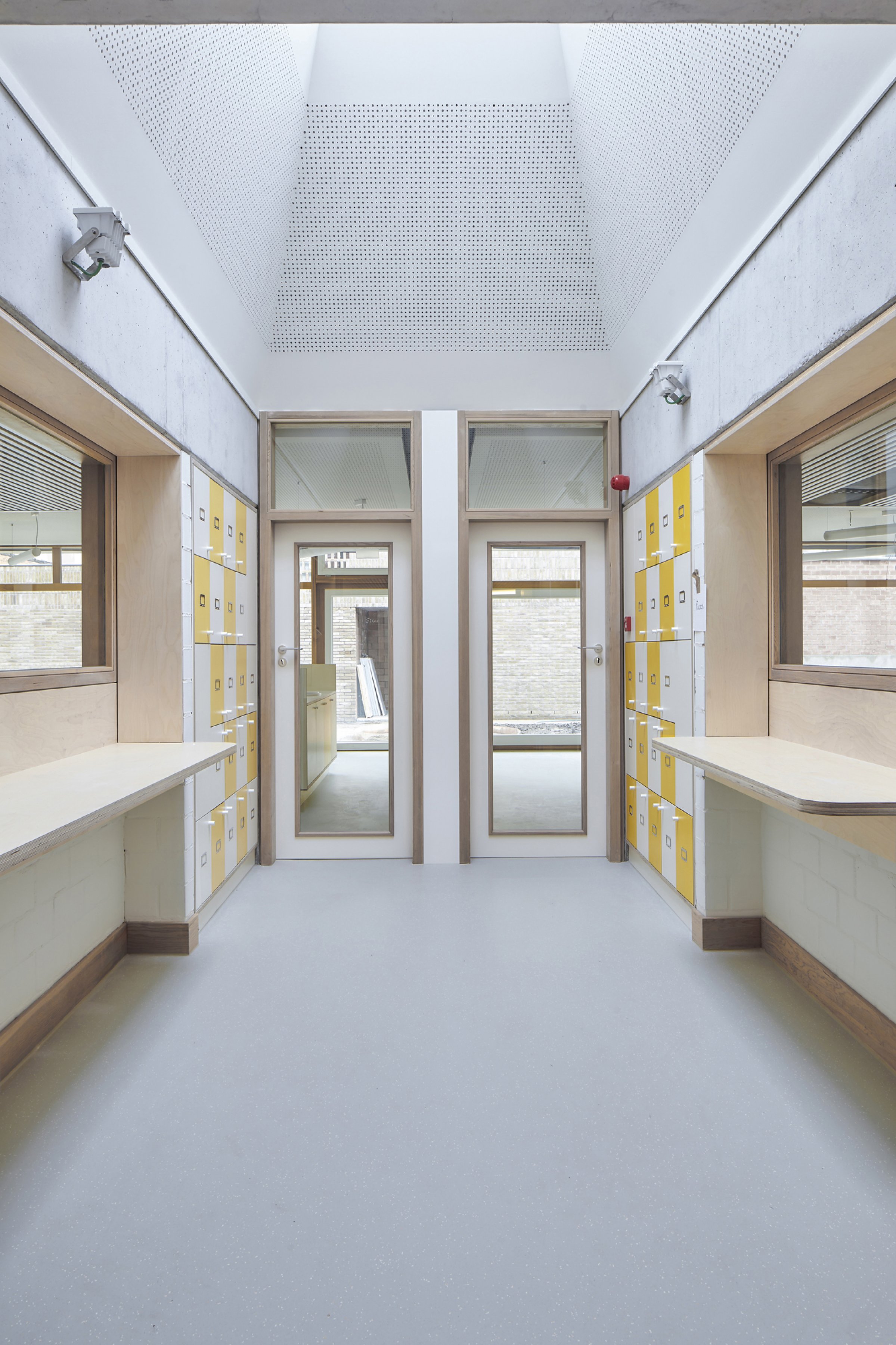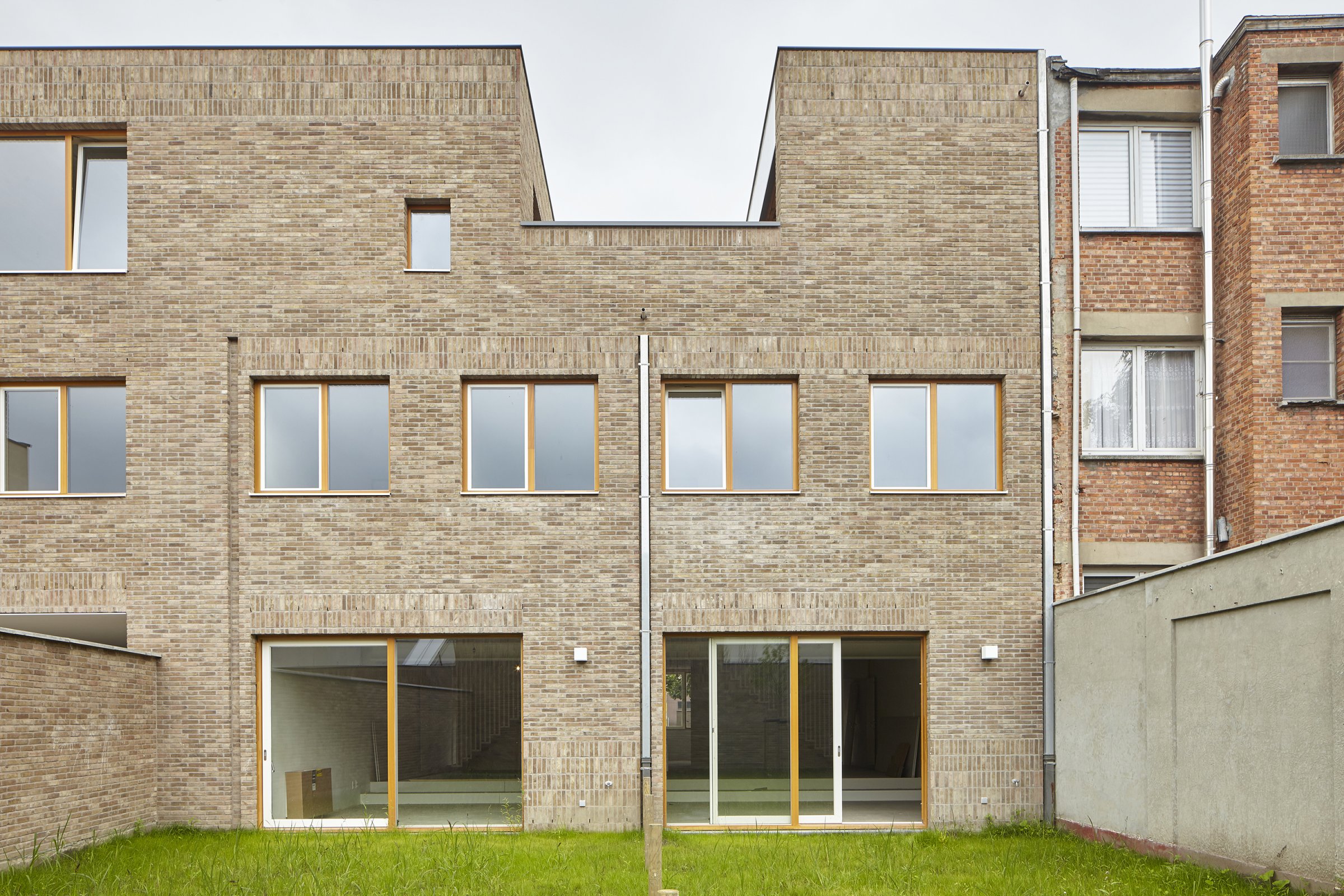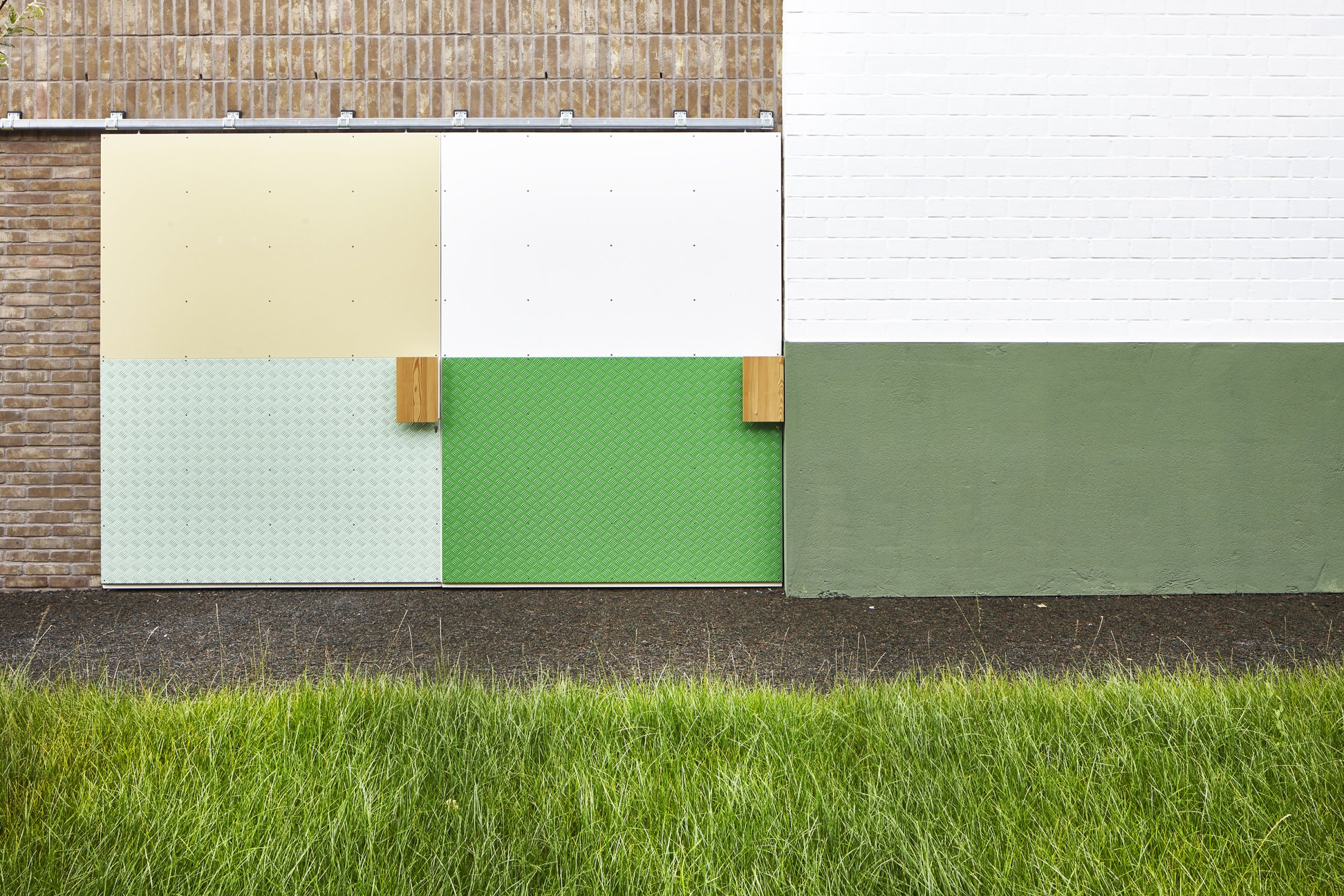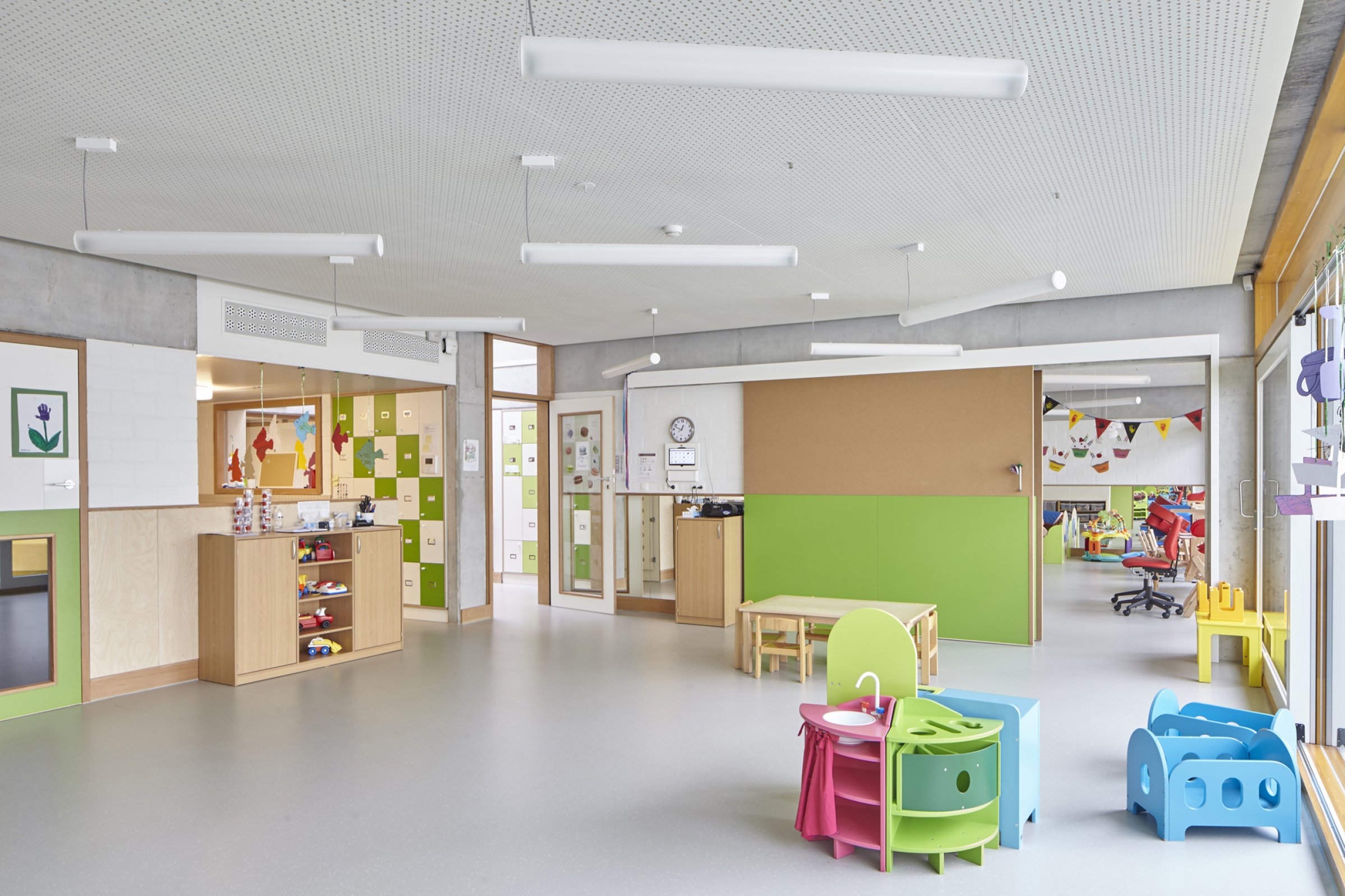 The daycare and houses are all constructed according to the concept of passive housing. This is realized first and foremost by building a logical and compact building in the city. The excellent choice of materials, right isolation and innovative but simple energy systems add to the scheme.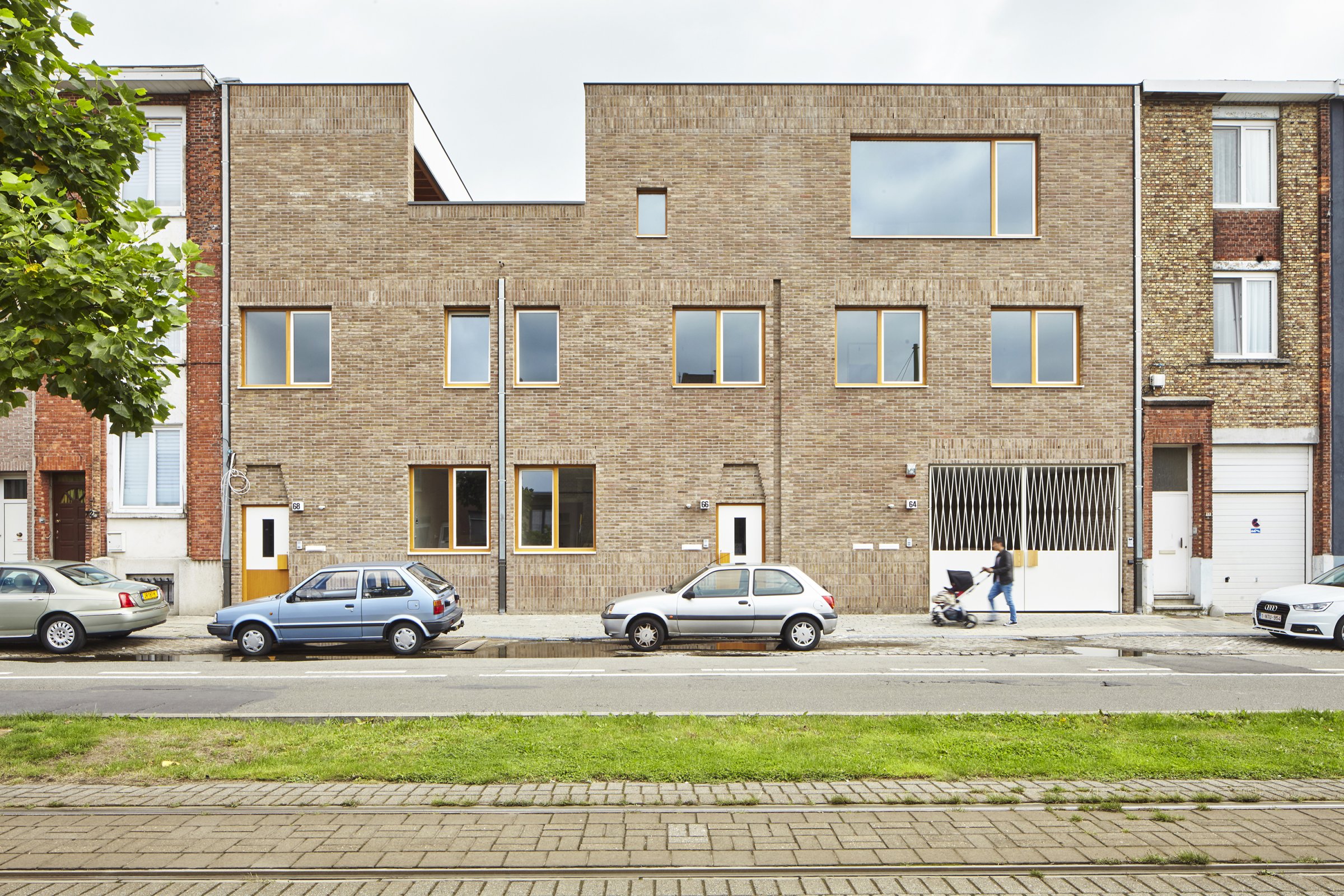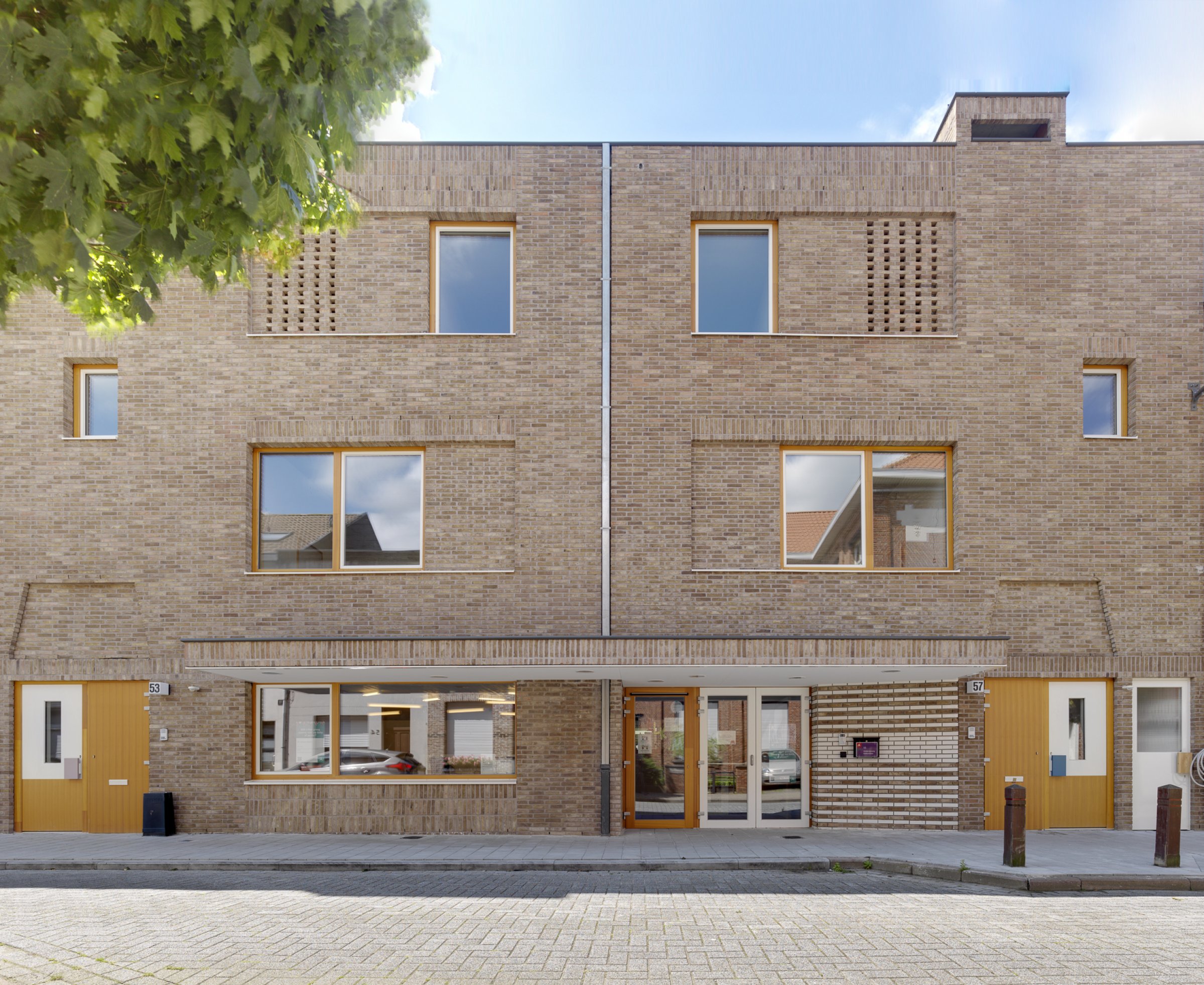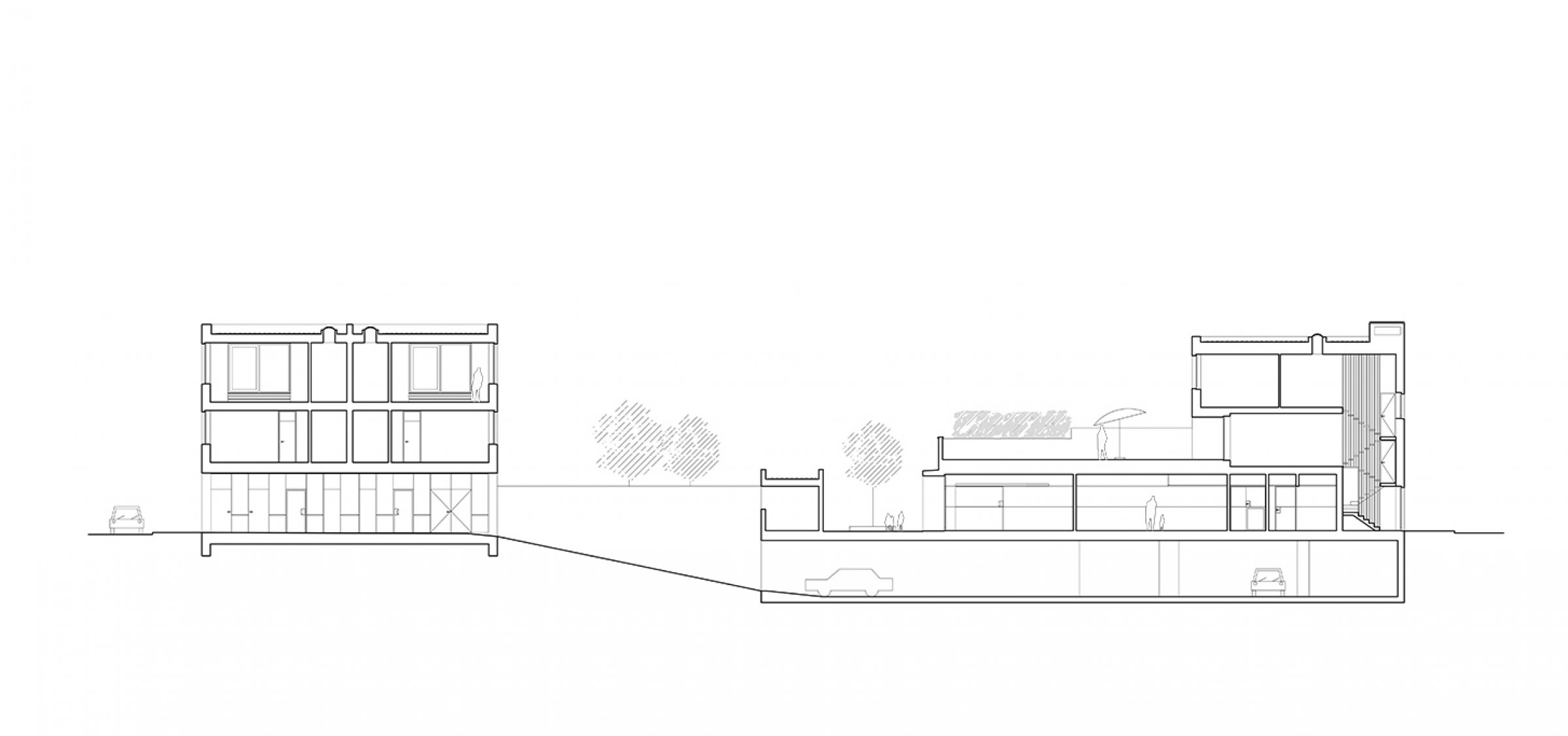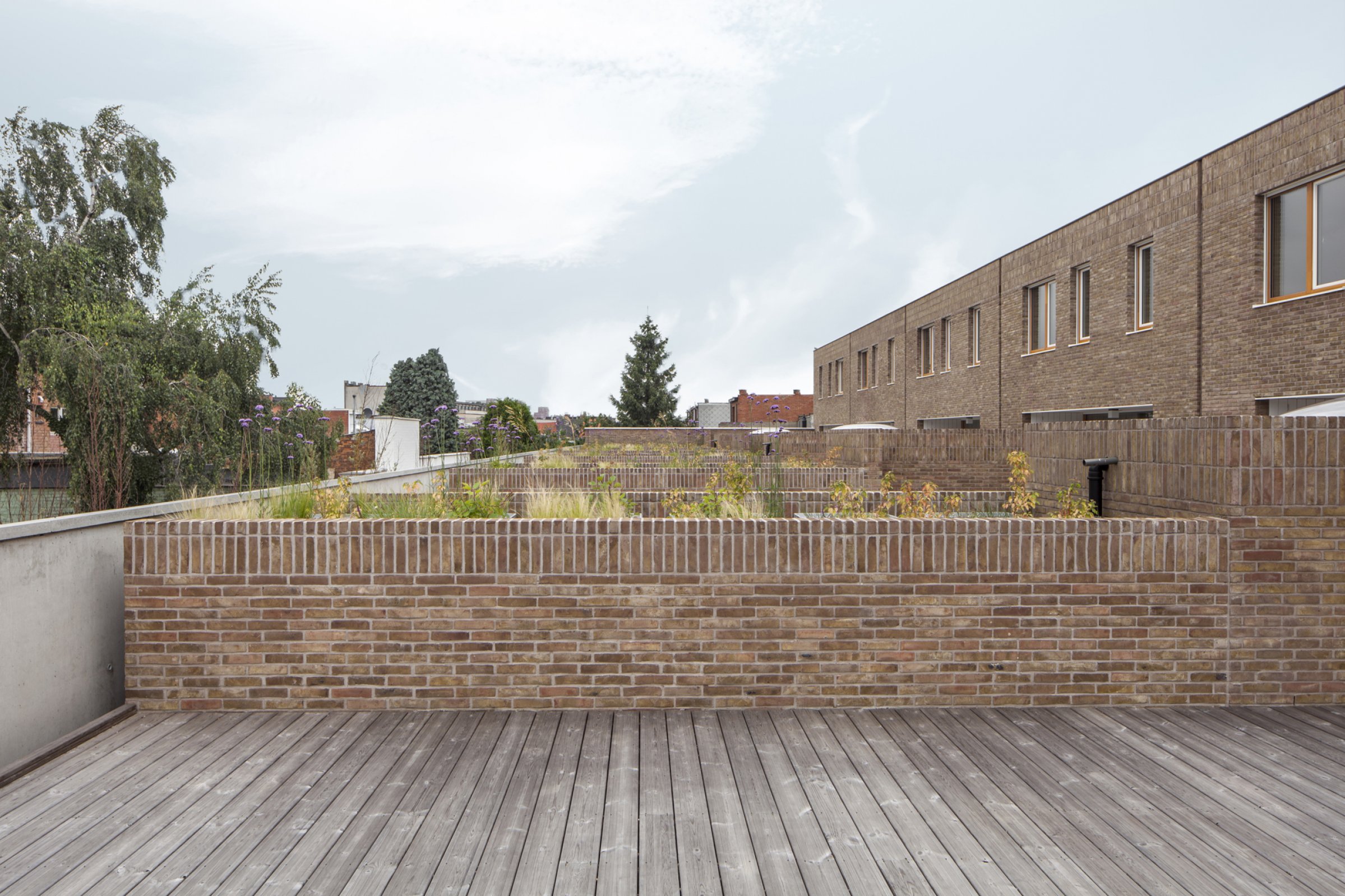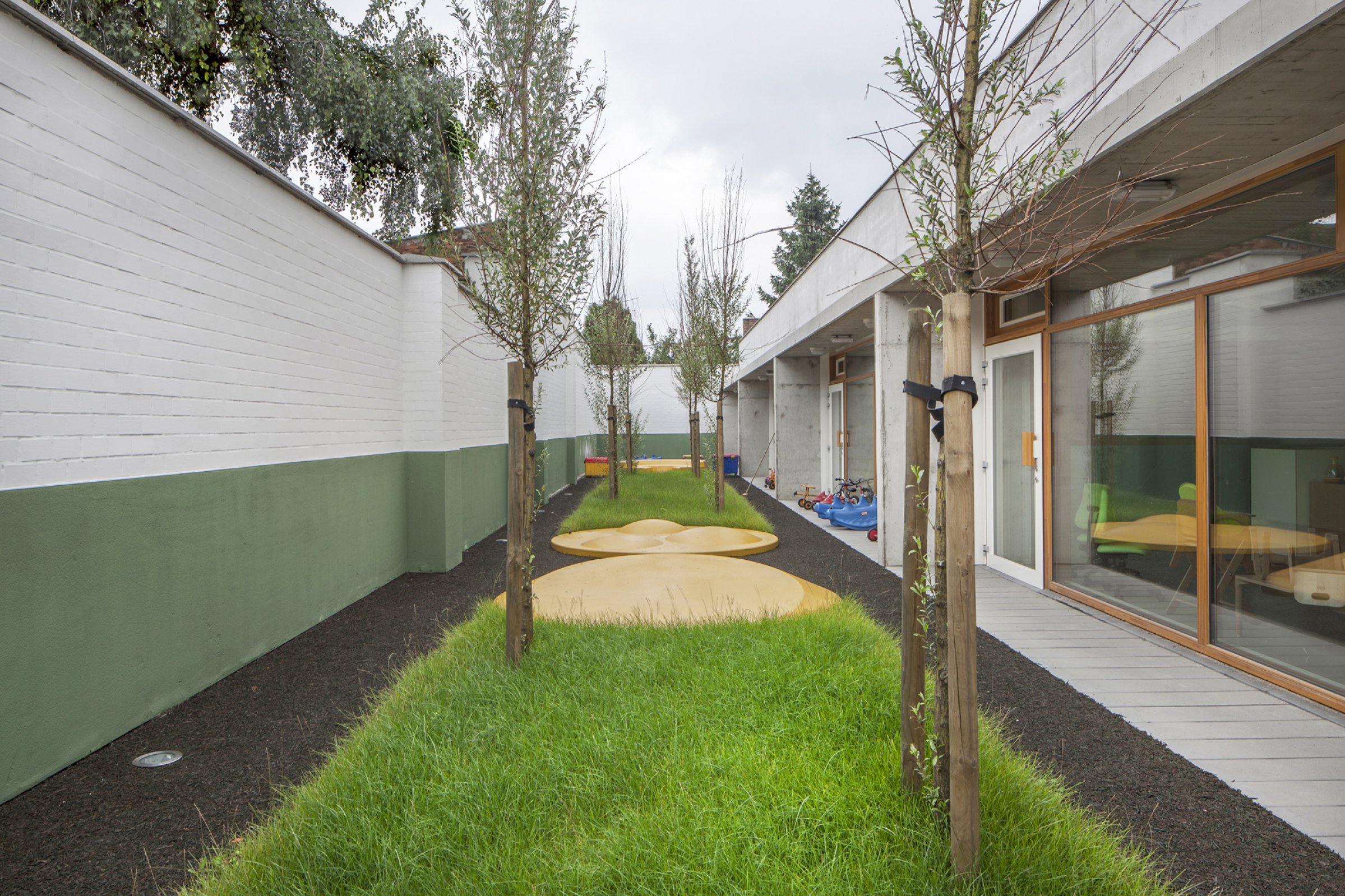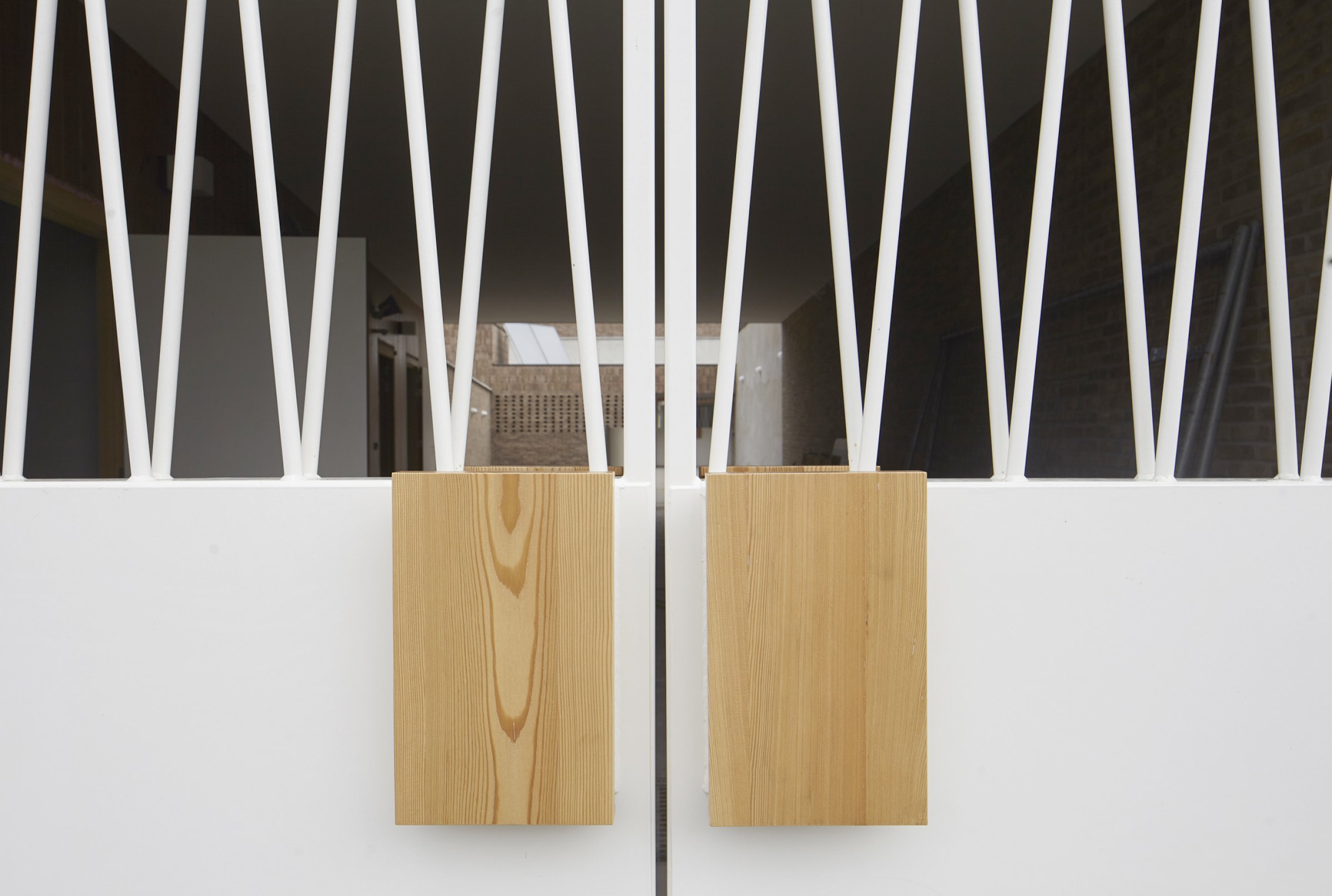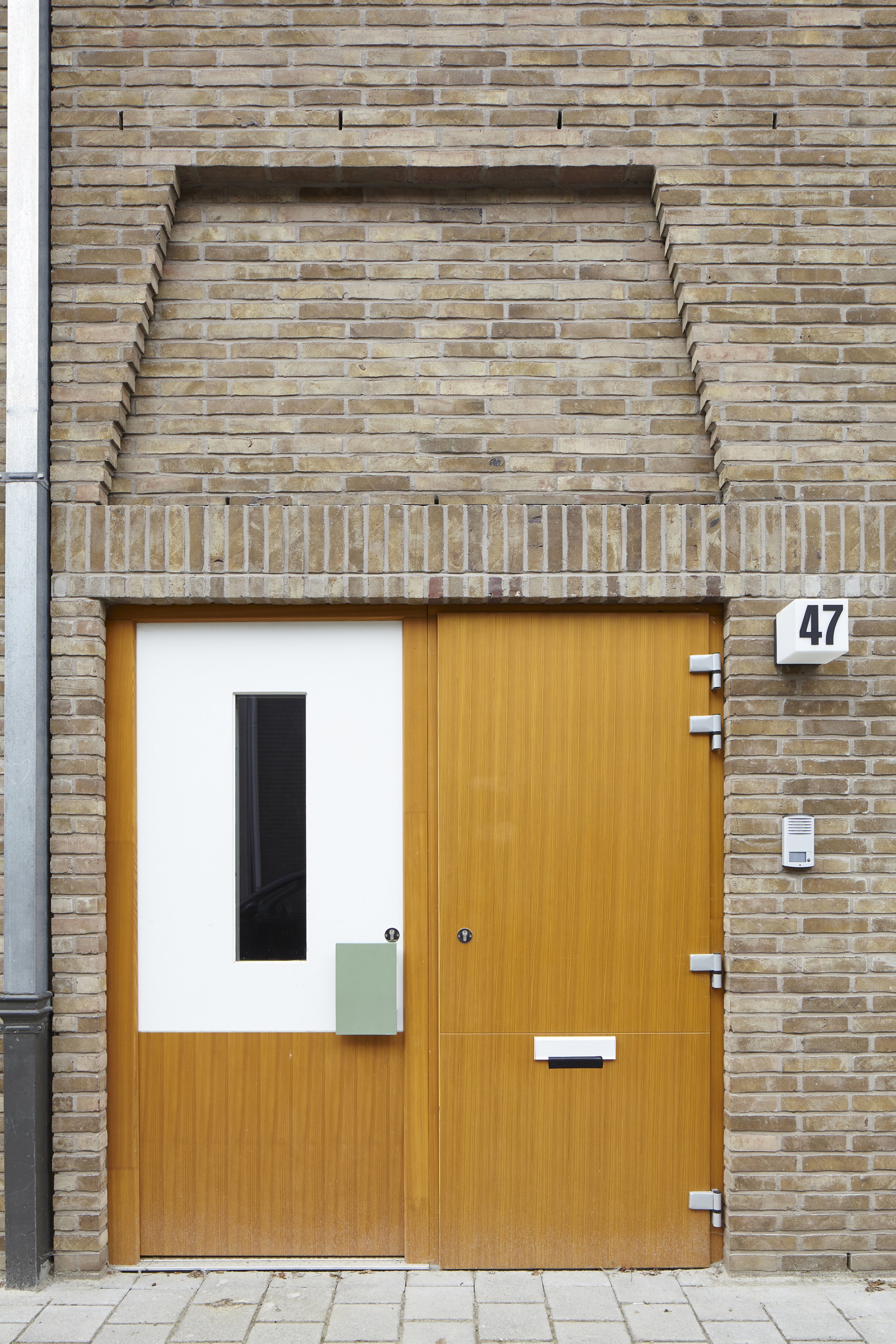 photography Bart Gosselin, Sepp van Dun