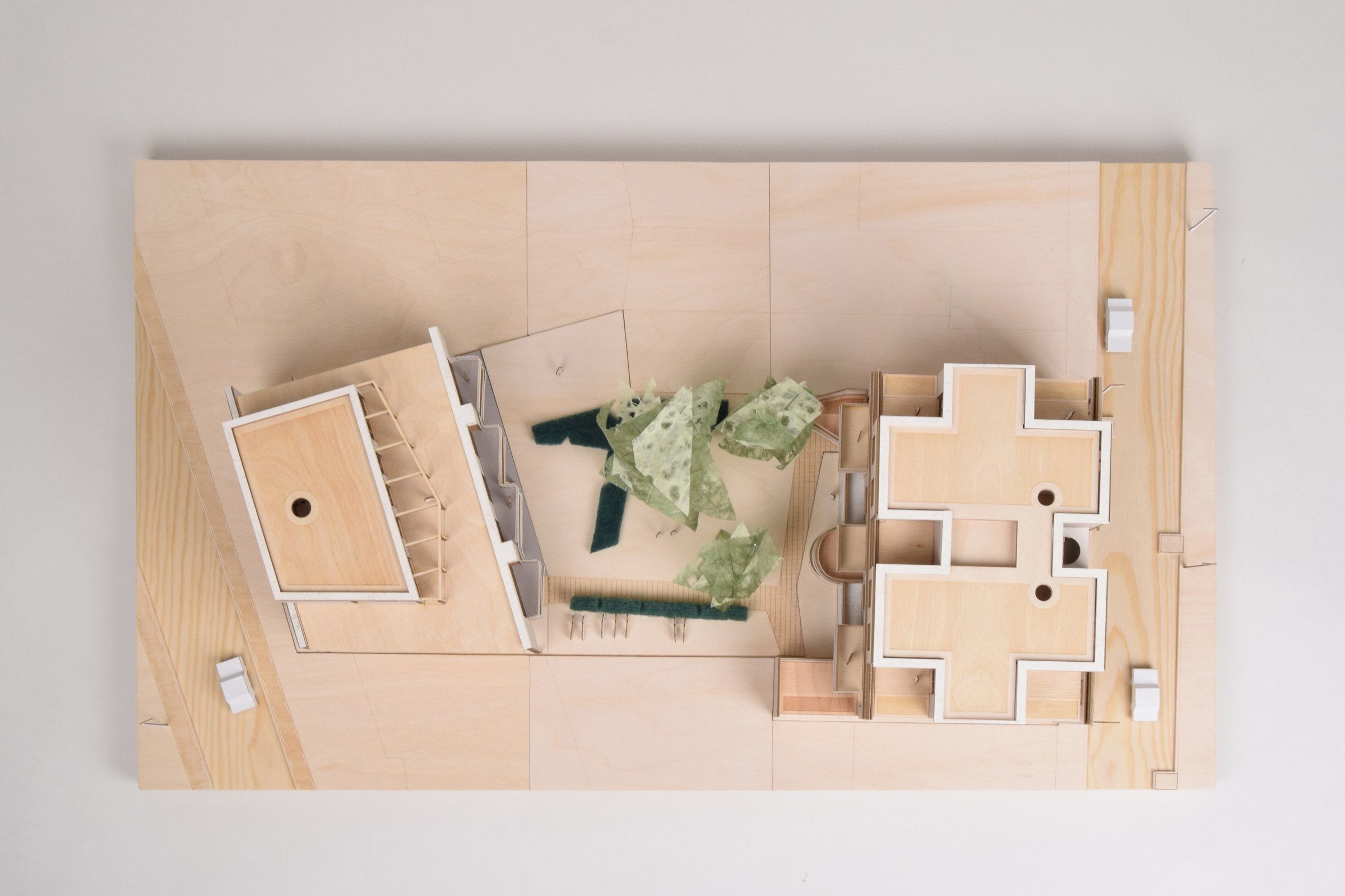 A new notary and a bunch of apartments, right in the center of Schoten.
A great lot that borders two streets, with two different addresses and a beautiful tree in the middle.
Three themes guide our design:
Notary's office and 17 dwellings
Schoten-Belgium
2018-
Client: Private
Technical engineering: OVERZICHT
Structural engineering: OVERZICHT
1. Living and working in the structure. Rather than making a building as a solidified program, we opt for a resilient and robust structure that challenges its residents and can survive its program in the long term.Here, the construction determines the architecture, inside and out. It generates the space and ultimately gives it character.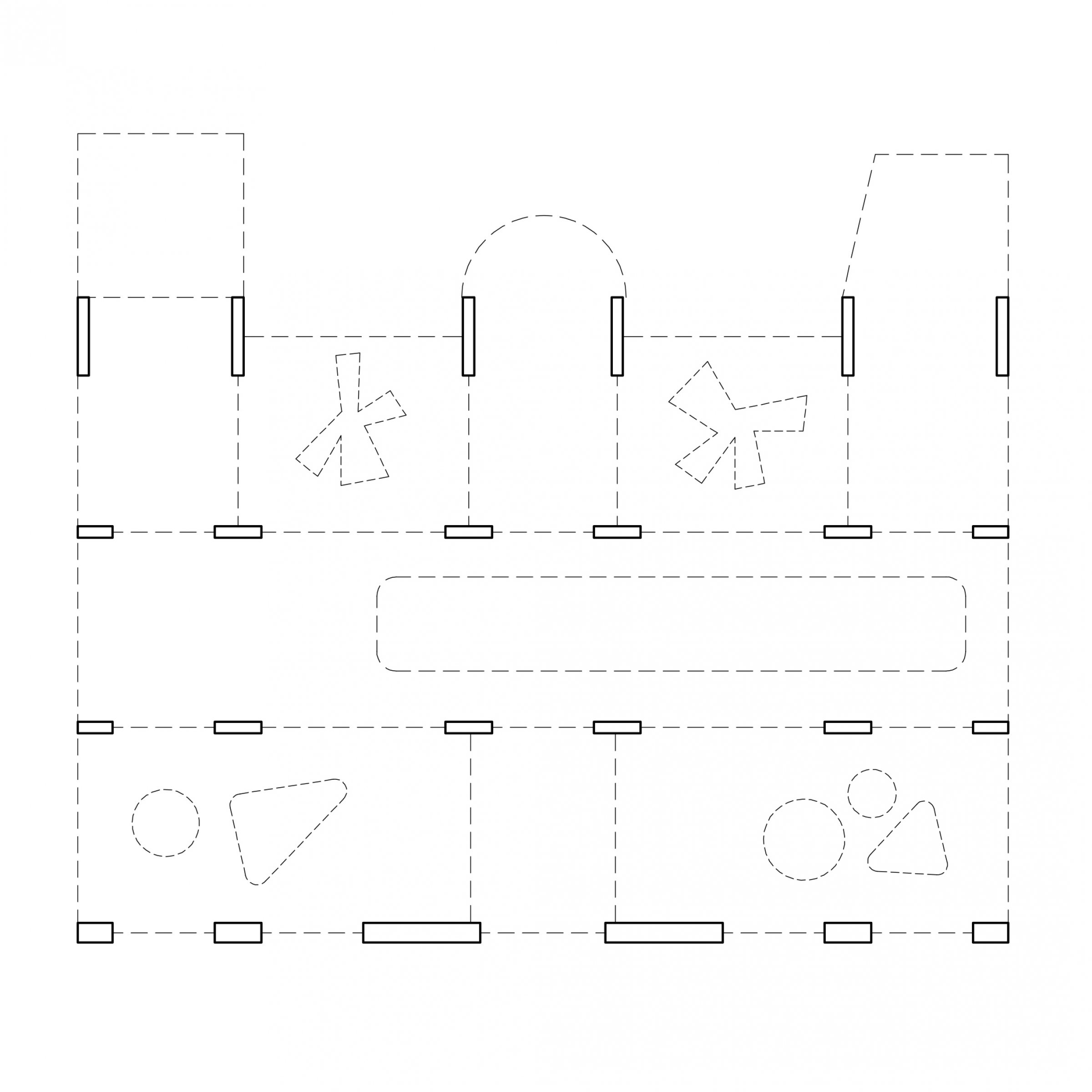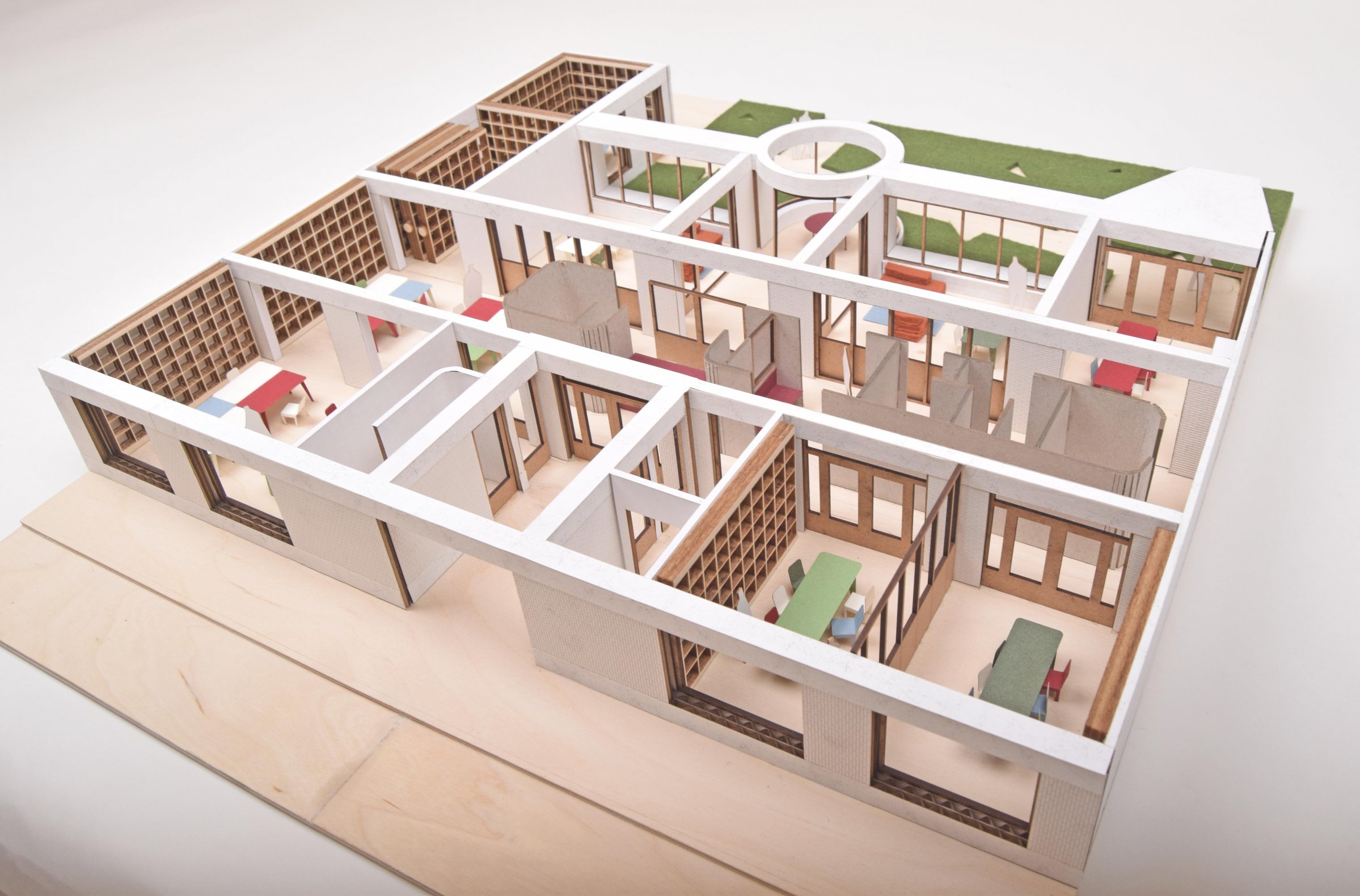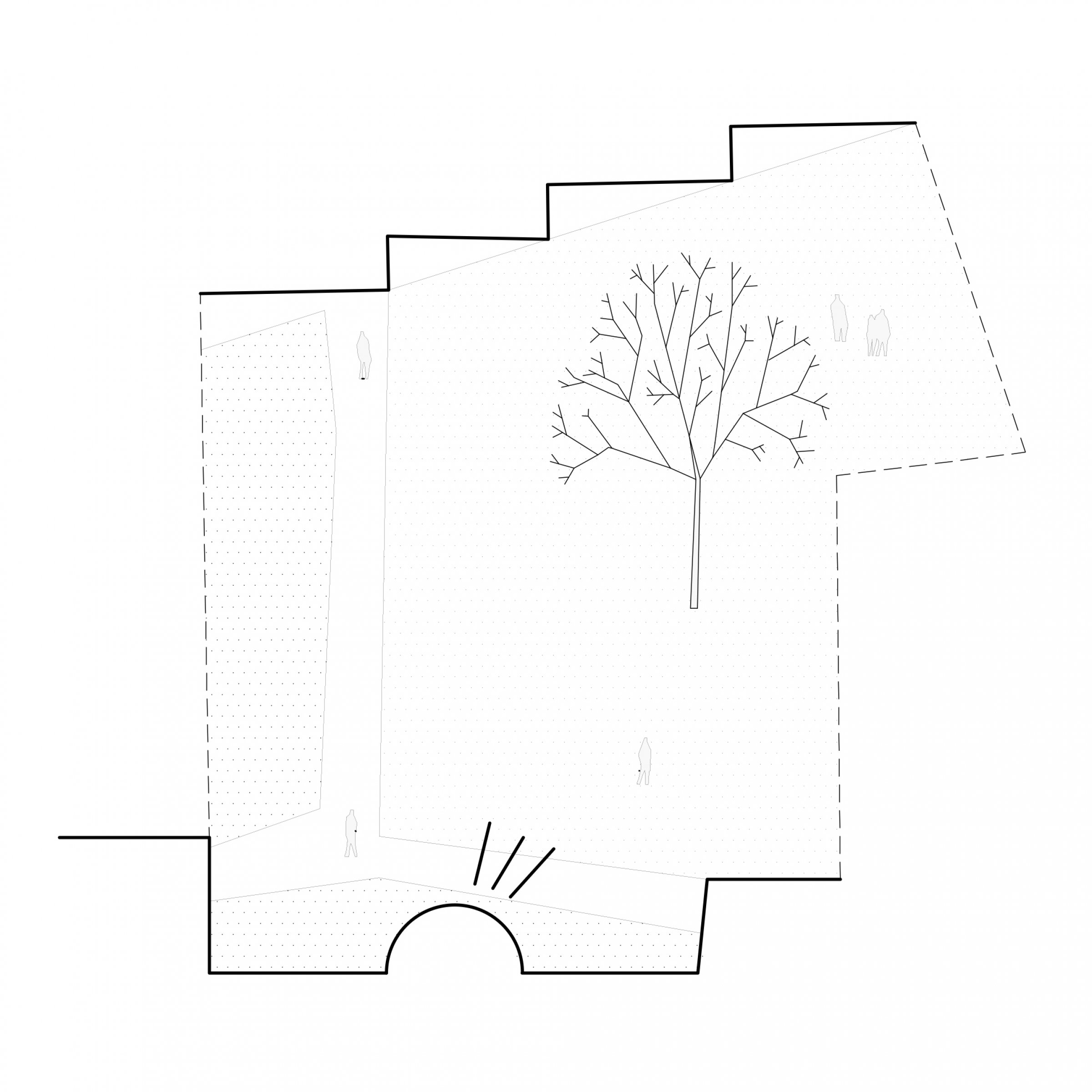 2. The enclosed garden. The two buildings define a spacious garden, each in their own way. The main volume on the Paalstraat - with the notary - eventually lands in the garden in the form of anecdotal pavilions. "Every person has the right to a certain degree of sentimentality to feel free," wrote Joseph Frankc in his Akzidentismus, a plea for the role of chance in design. "Away with universal styles, away with the equalization of art and industry, away with the entire system of ideas that has become known as functionalism. "
The pavilions counter the rigid structure and match the scale of the garden. The staggered volume on the Kruispadstraat has an underpass and combines the two directions of the site. We avoid a full parking garage under the garden, to save the beautiful tree.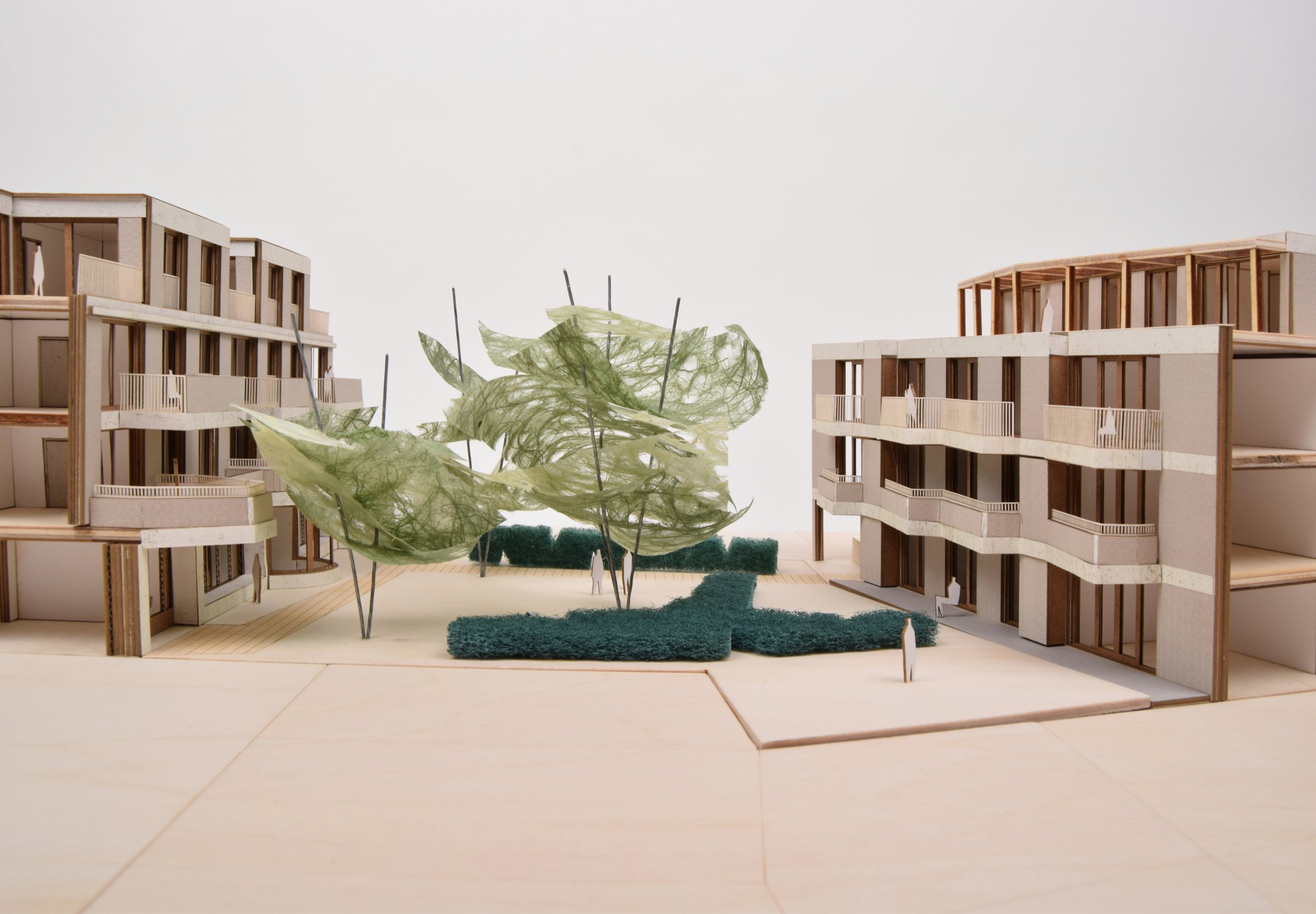 3. A generous entrance. The notary house used to mean something in a village. How do we make a stately building today without getting perky? How do we combine the wish for an open house with the extra apartments? From the sidewalk we make a sequence that starts in the double-height outdoor hall and culminates in the semicircular pavilion. Inside out and outside in. The hall is also used by the residents of the apartments. The smaller residential building on the Kruispadstraat echoes this theme, with a loggia and a carriage gate. The robust structure is expressed in the façade, with a good plinth and an airy crown.