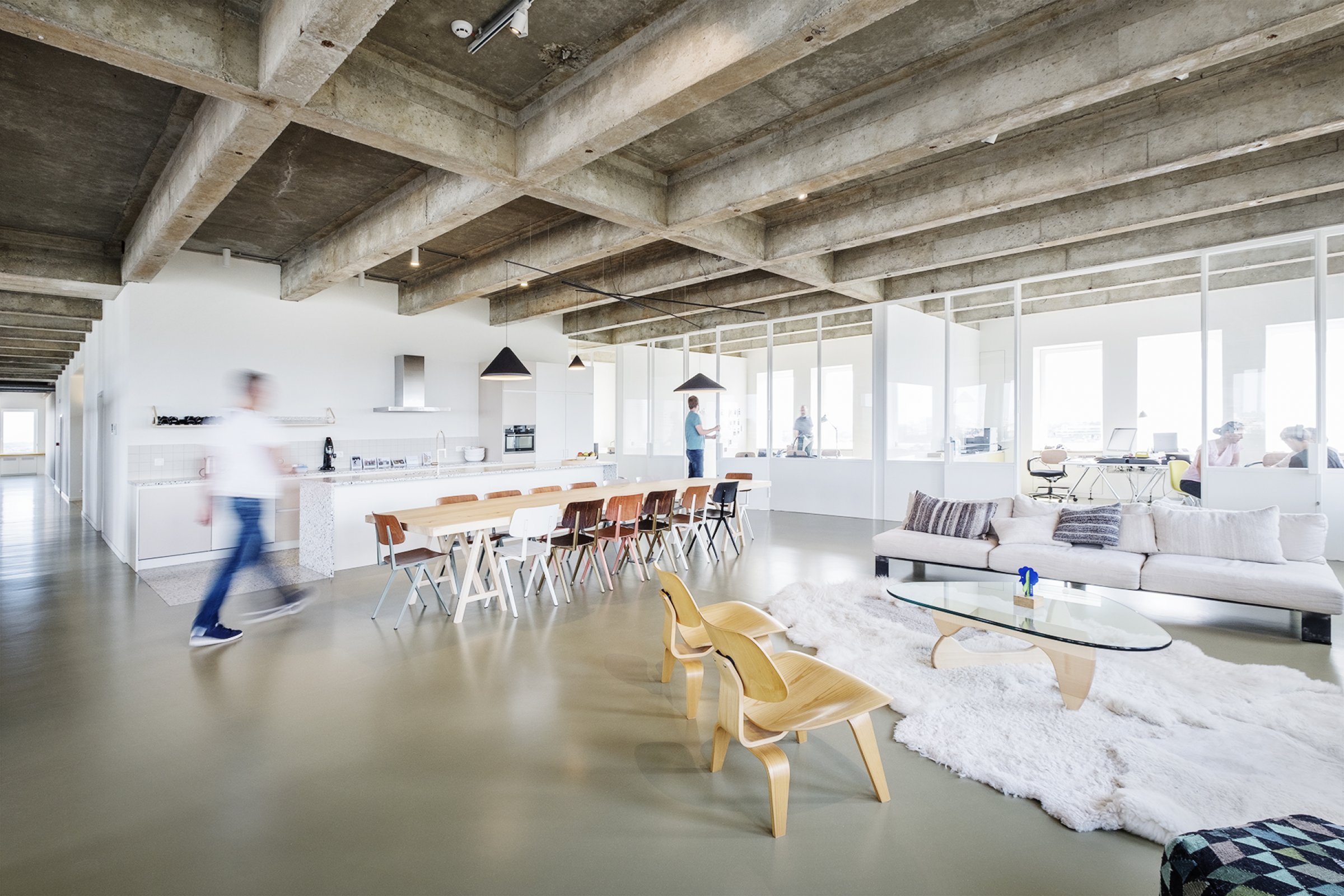 The former office tower of the electric utility company 'Verenigde Energiebedrijven van het Scheldeland', by Leon Stynen and Hugo Van Kuyck from 1957, is stripped and sold as a casco office floors.
Office space
Antwerp-Belgium
2016-2017
Client: Panenka NV
Structural engineering: HII0 Architecten en Ingenieurs
The original architecture concept of Van Kuyck and Stynen was a steel frame tall building with self-supporting curtain walls, indebted to Arne Jacobsen.
On the initiative of the consulting engineering firm, against the will of the designers, a reinforced concrete frame structure was eventually built, resulting in a much more massive, static appearance than originally intended.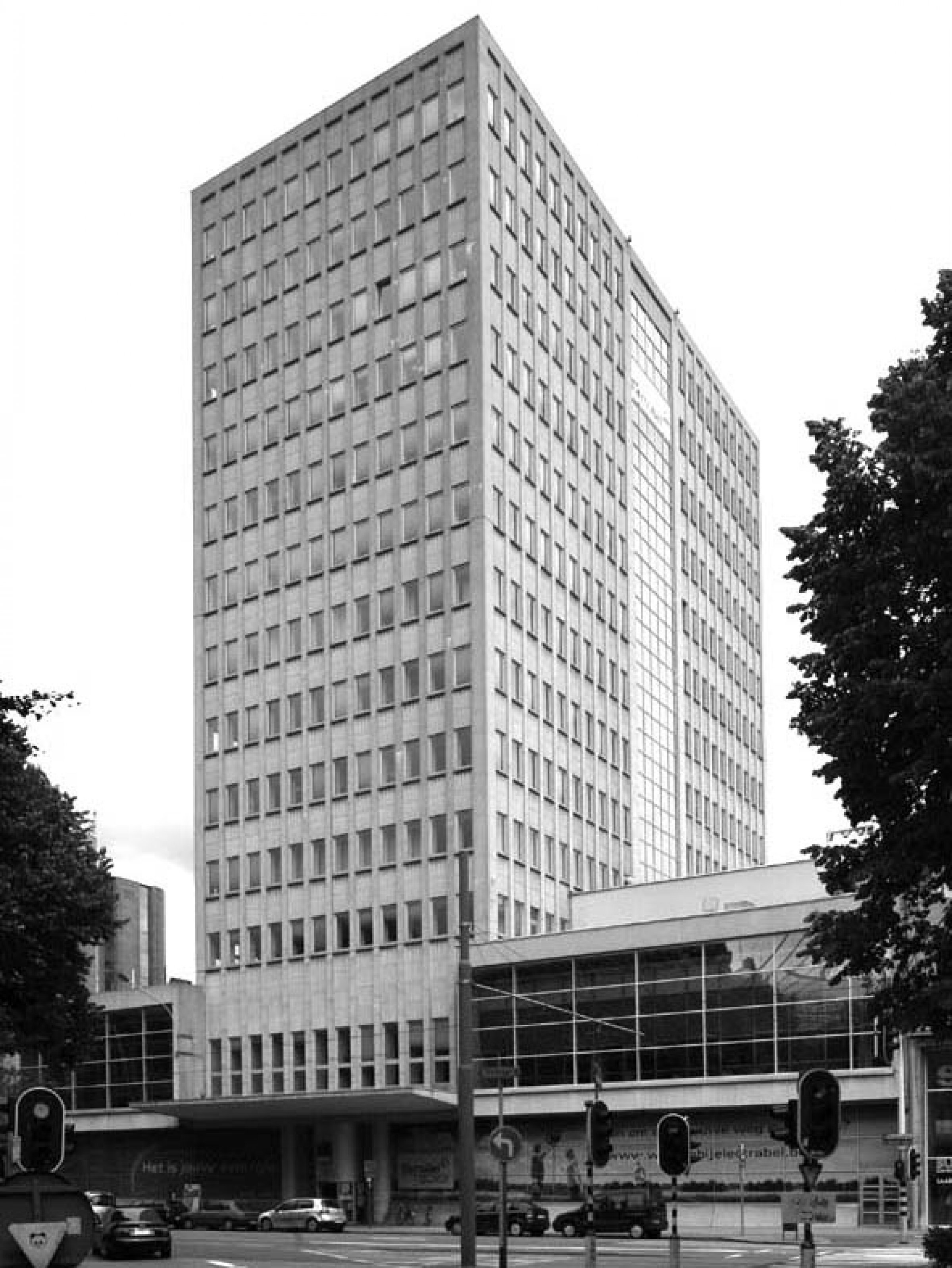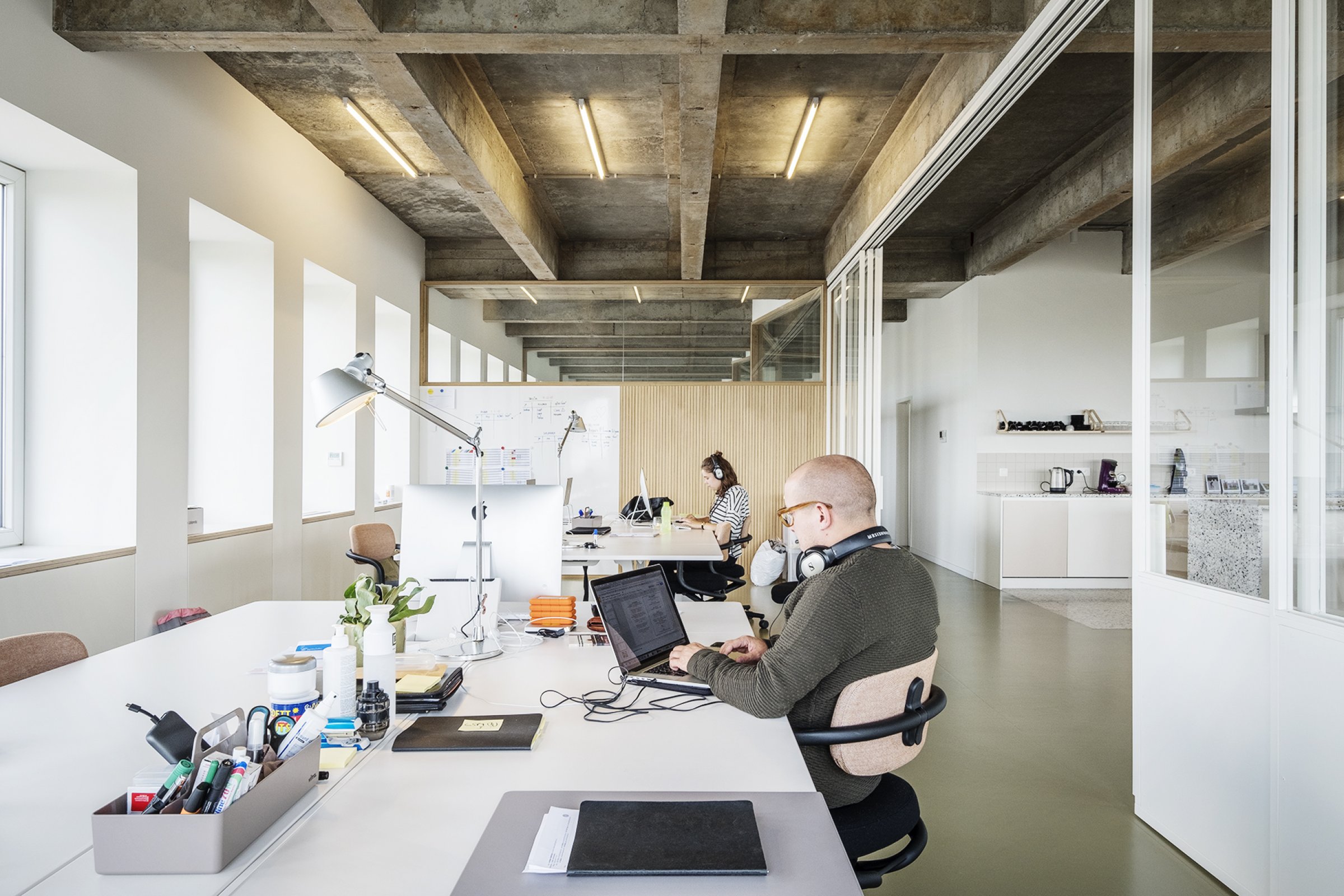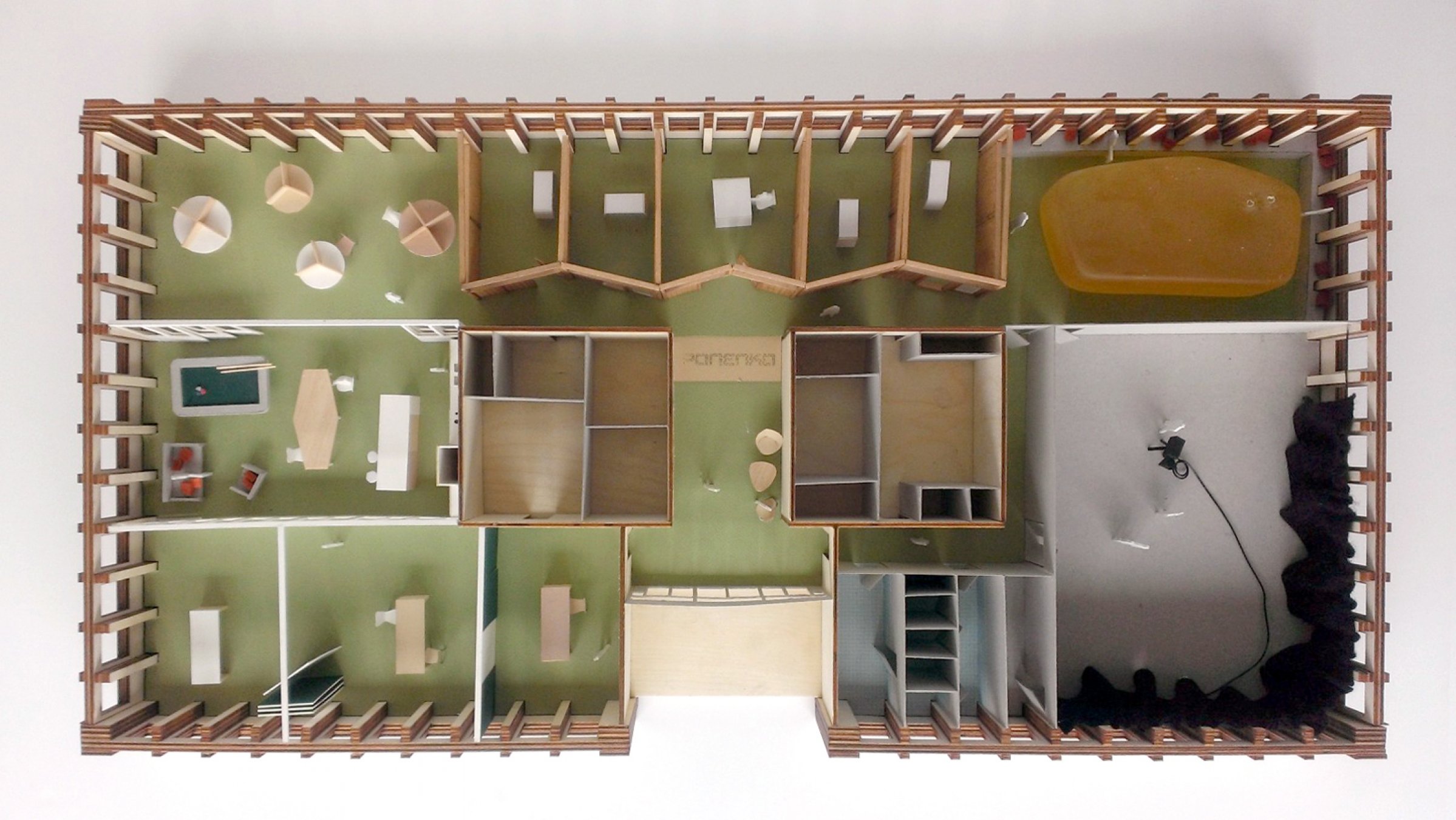 The building has a generous but generic 'typical' rectangular plan, with a double core and a beautifully preserved stairwell. On the seventh floor we set up the offices and recording studios for a young tv production company. The 67 identical windows panoramically look out over the roofs and skyline of Antwerp, including a range of beautiful views.
The building scheme tries to safeguard the perimeter as much as possible in an effort to combine spaciousness and open views with a secure atmosphere and small surprises. An alternation of screens and 'bodies in space' divides the office space, but leaves room for excess everywhere. In the storage room we find a set of the original doors, which we process in a pleated wall, as a paraphrase on the better (interior) work by Stynen.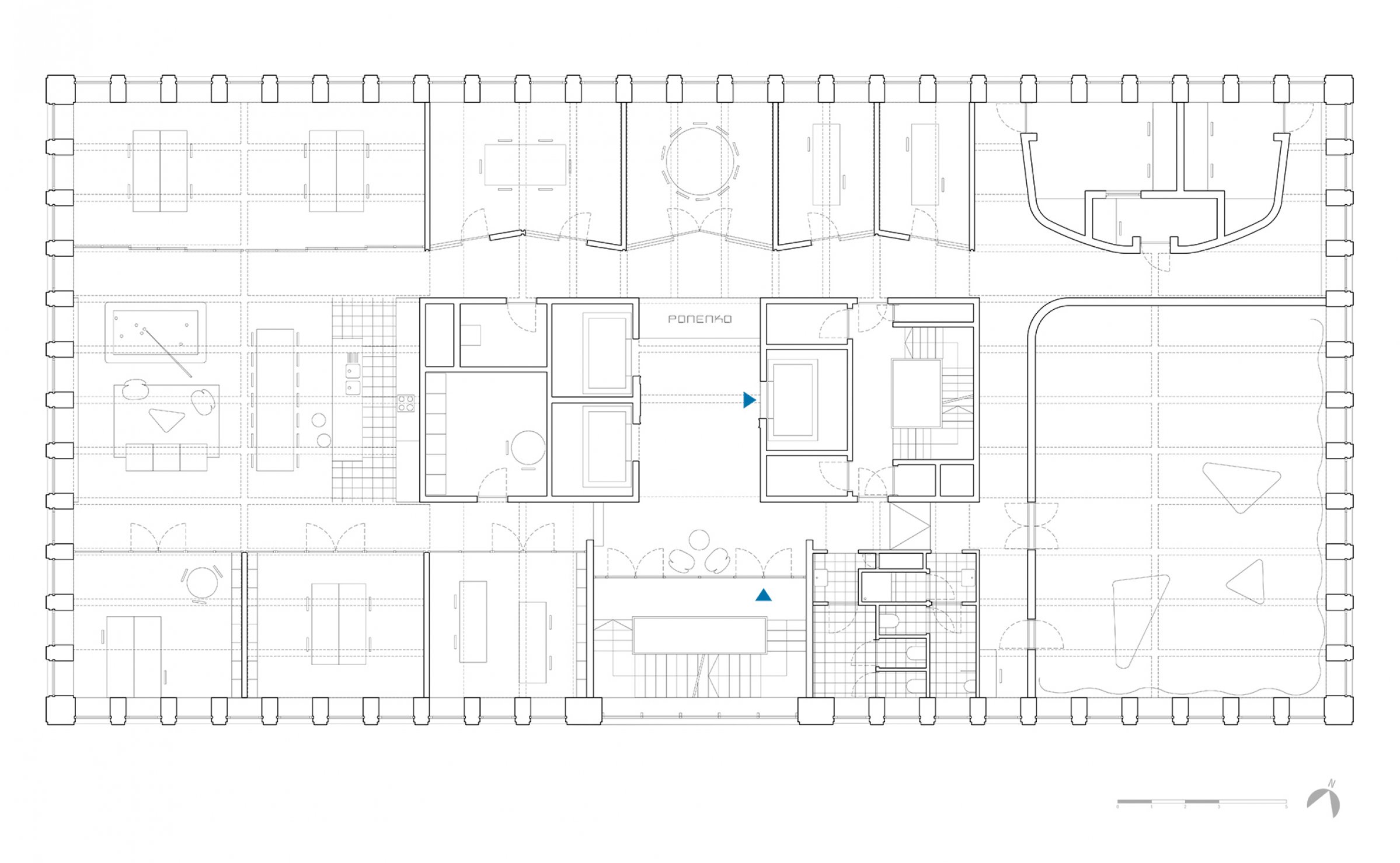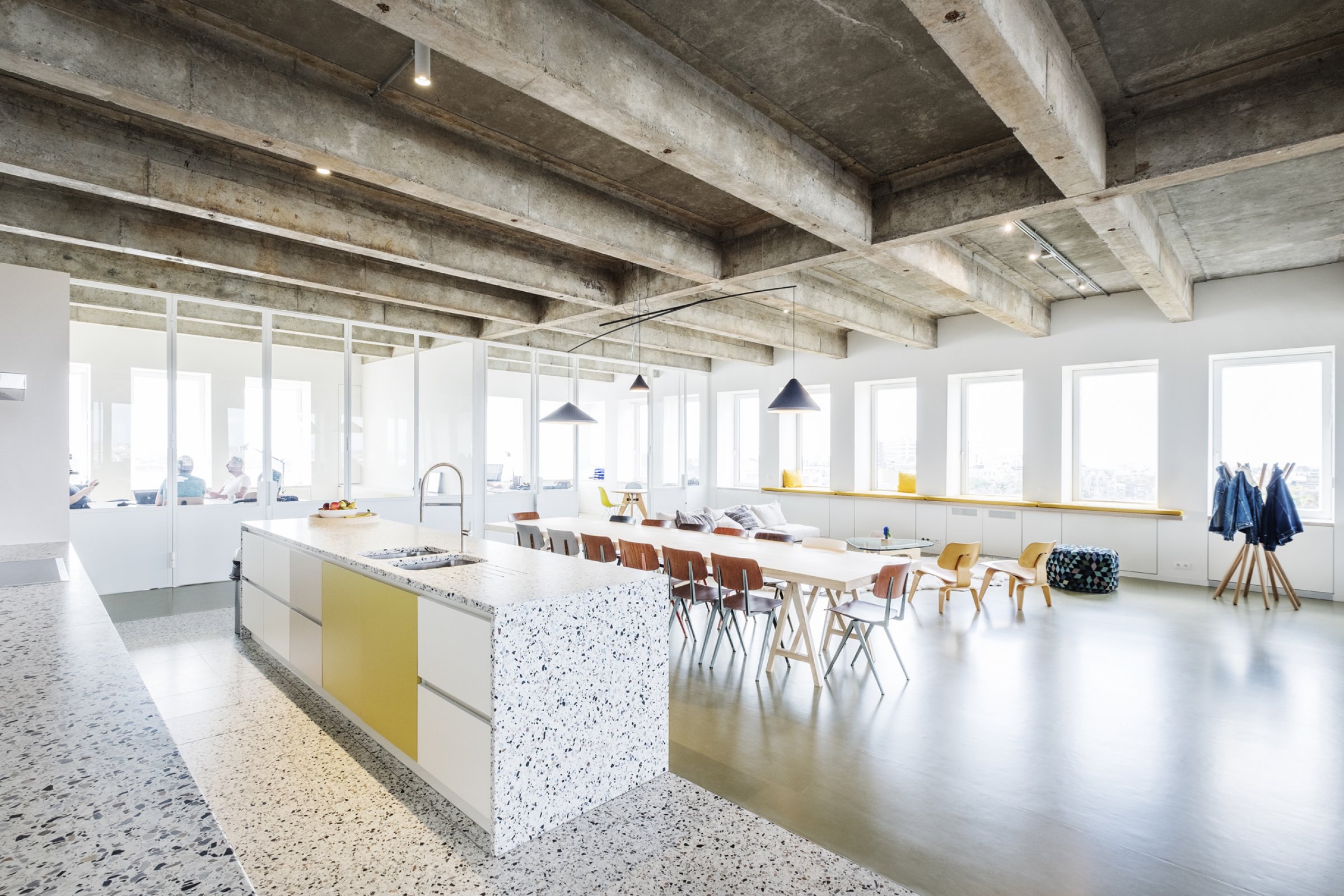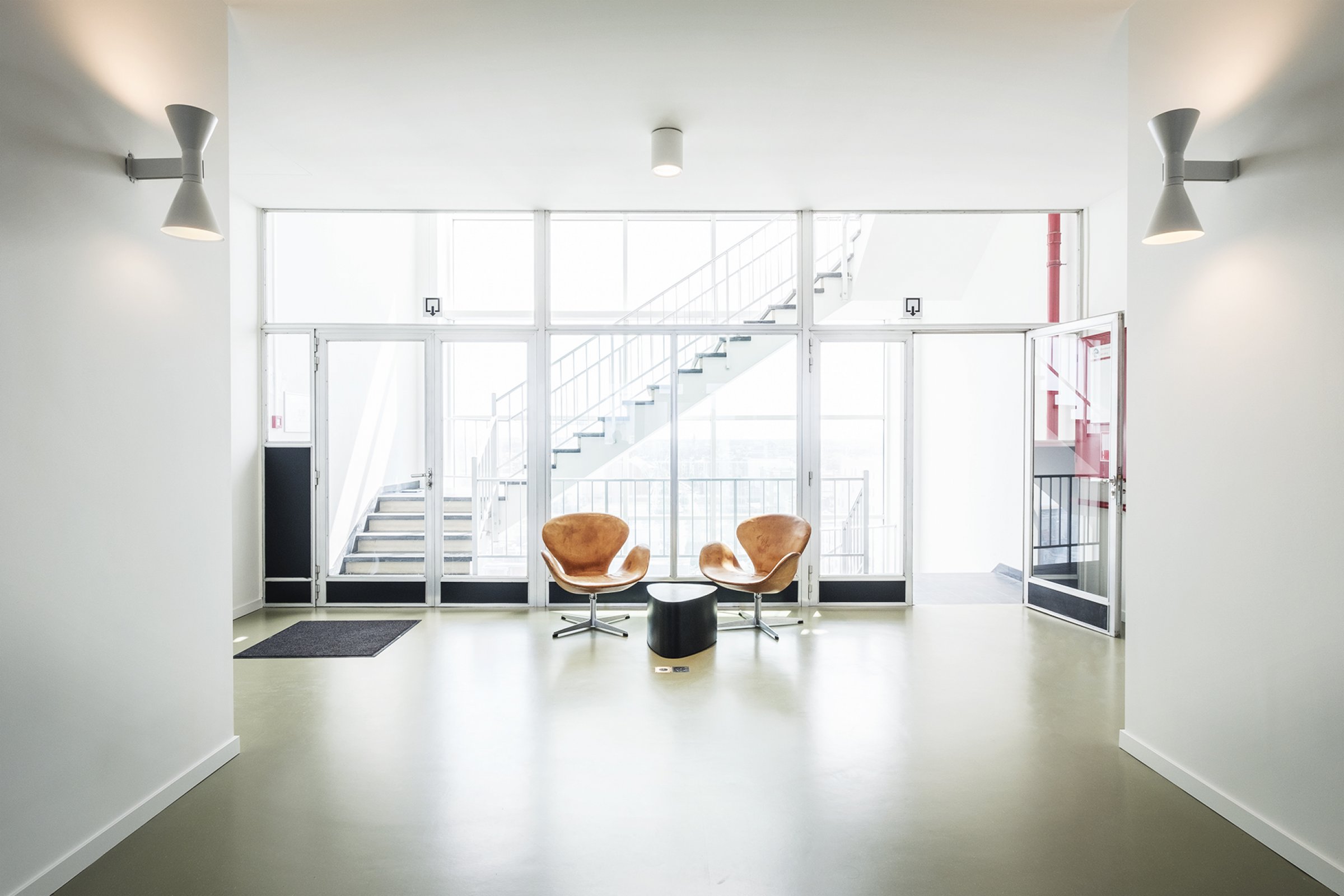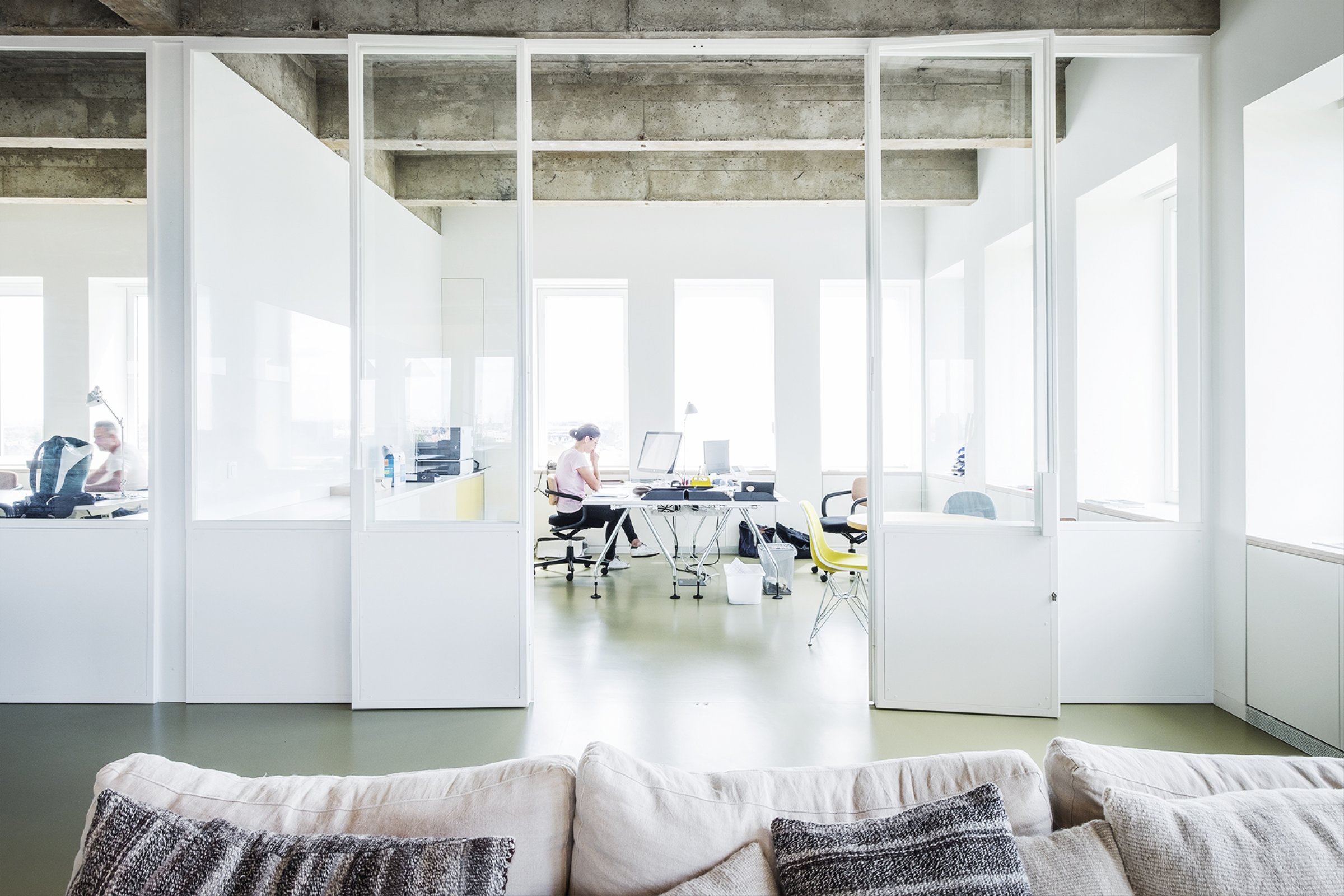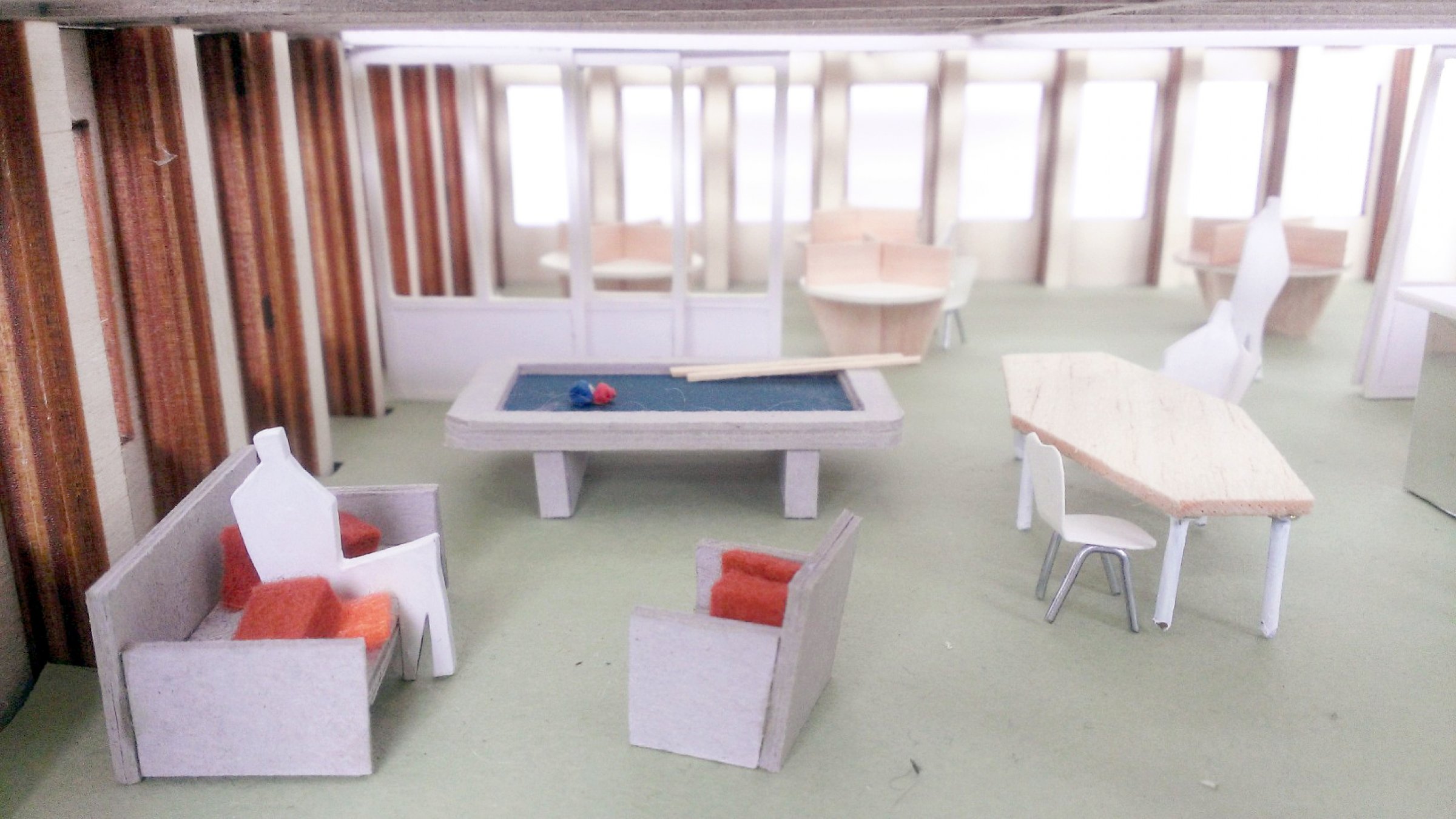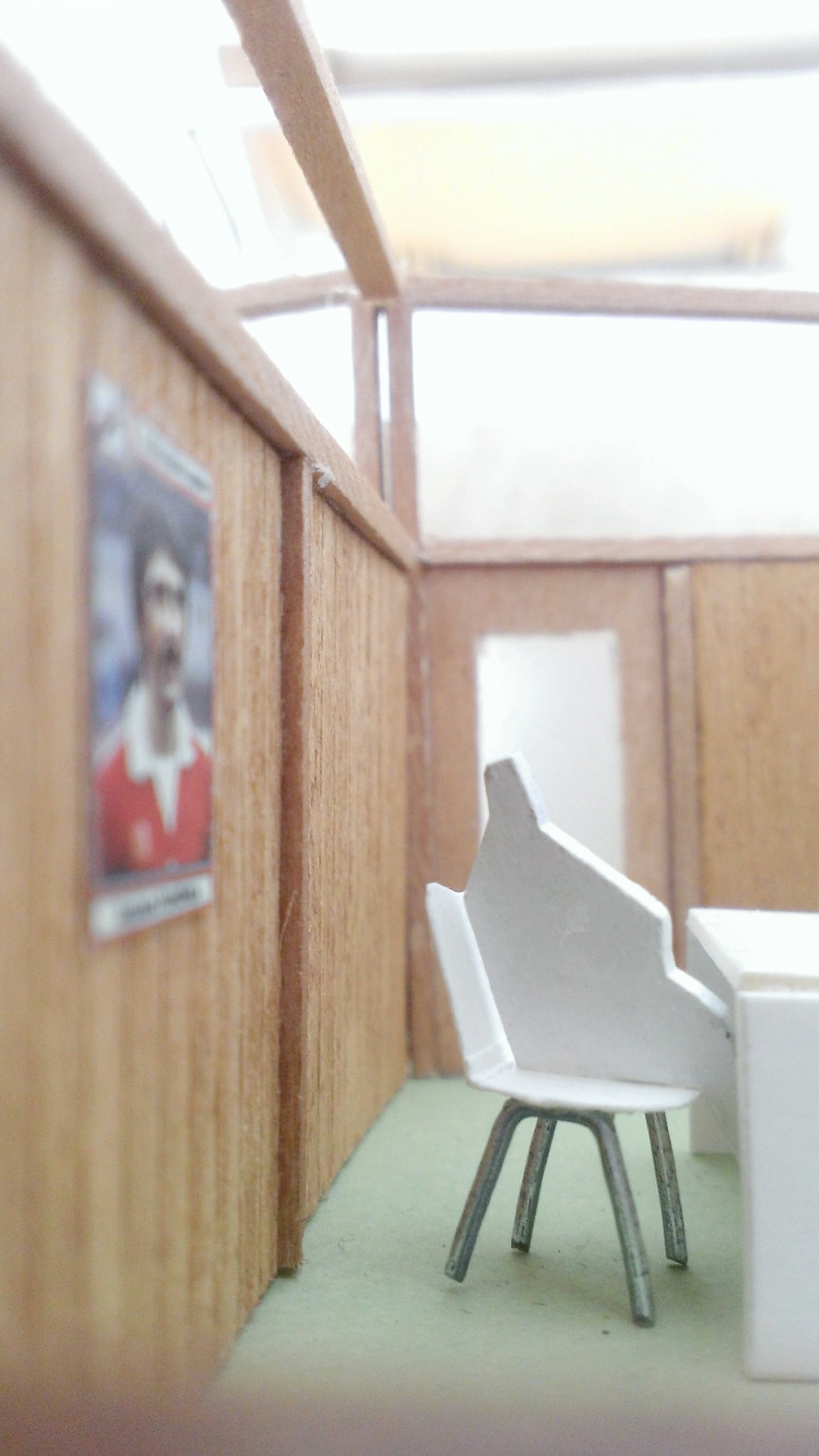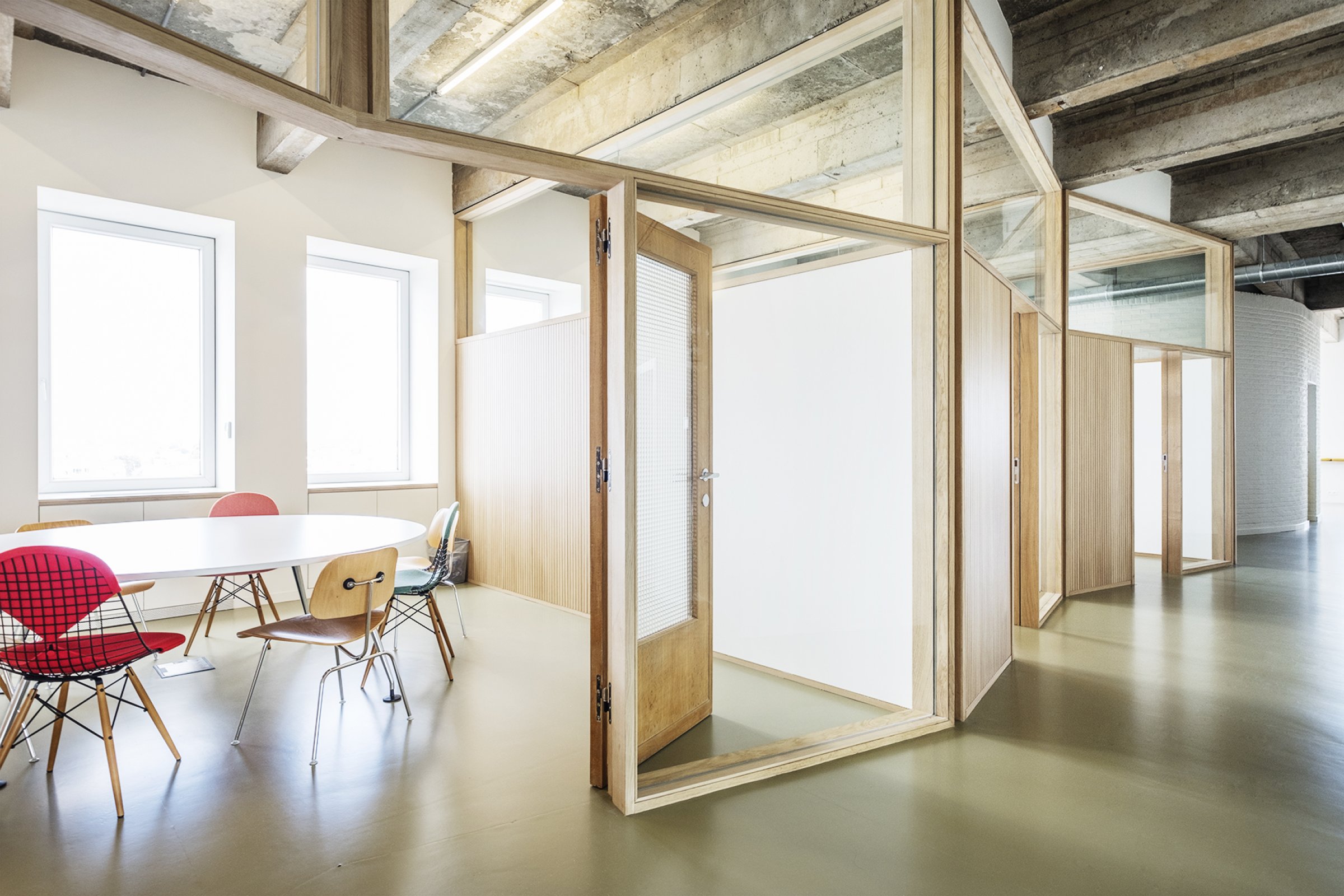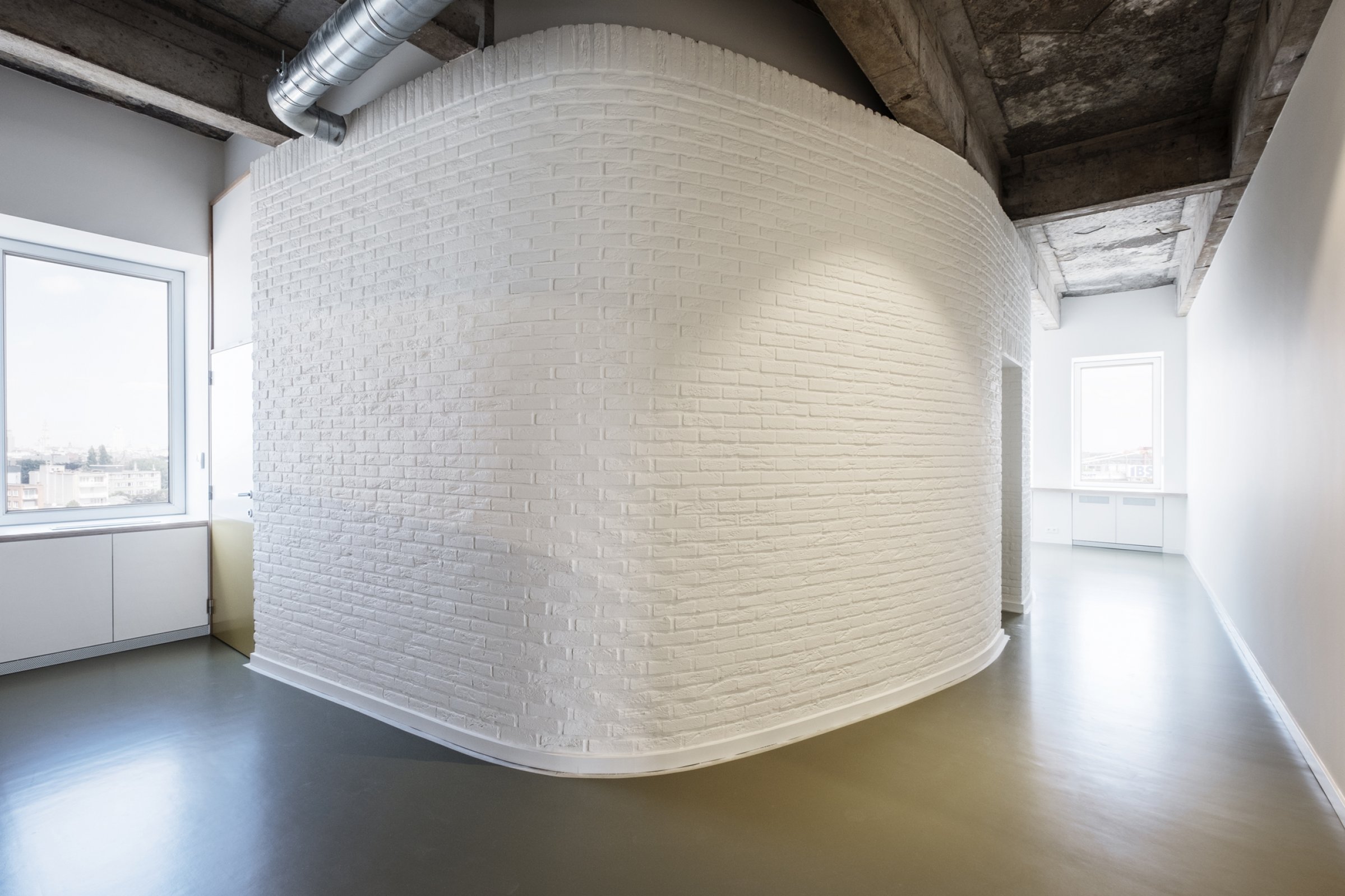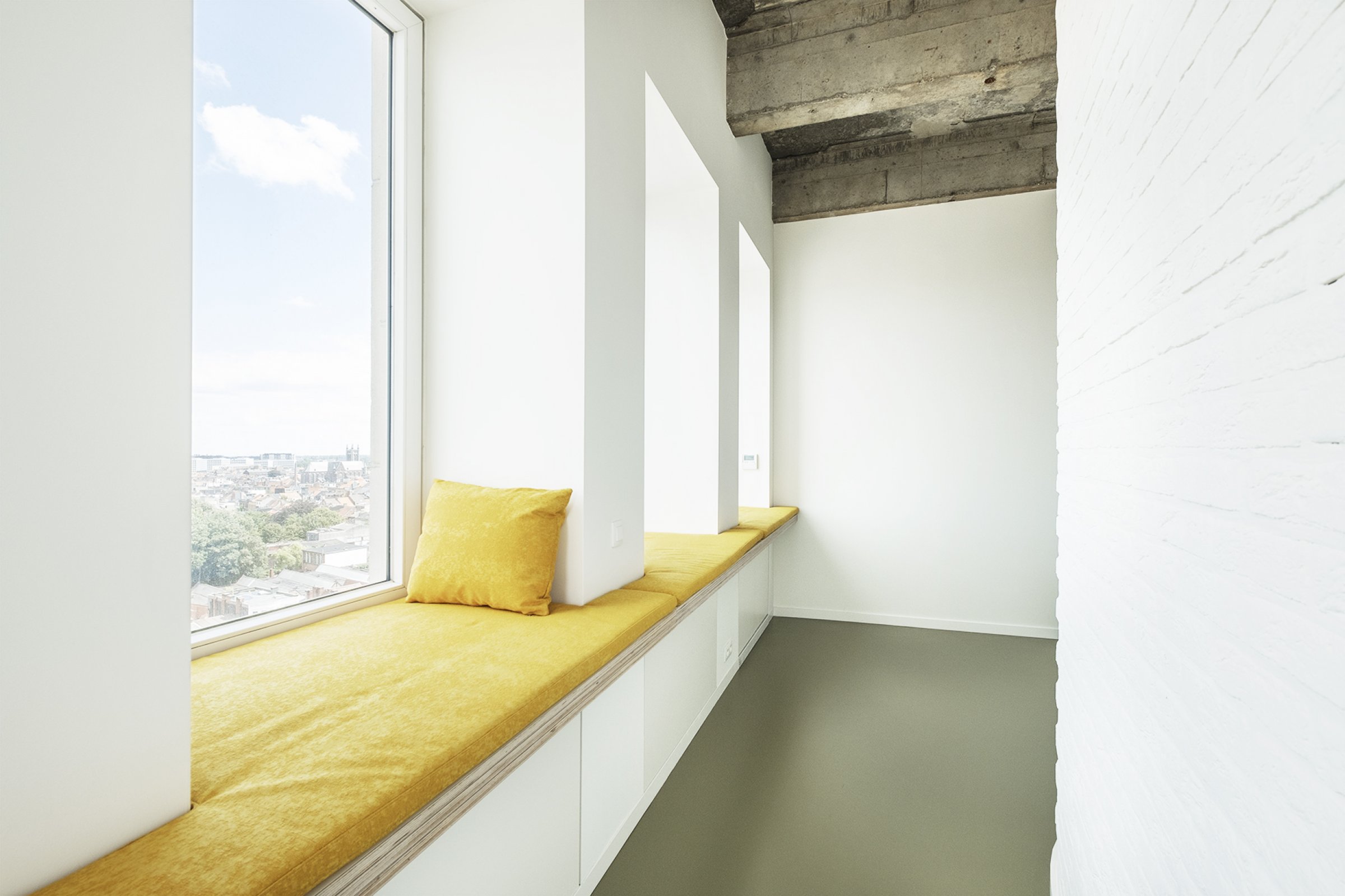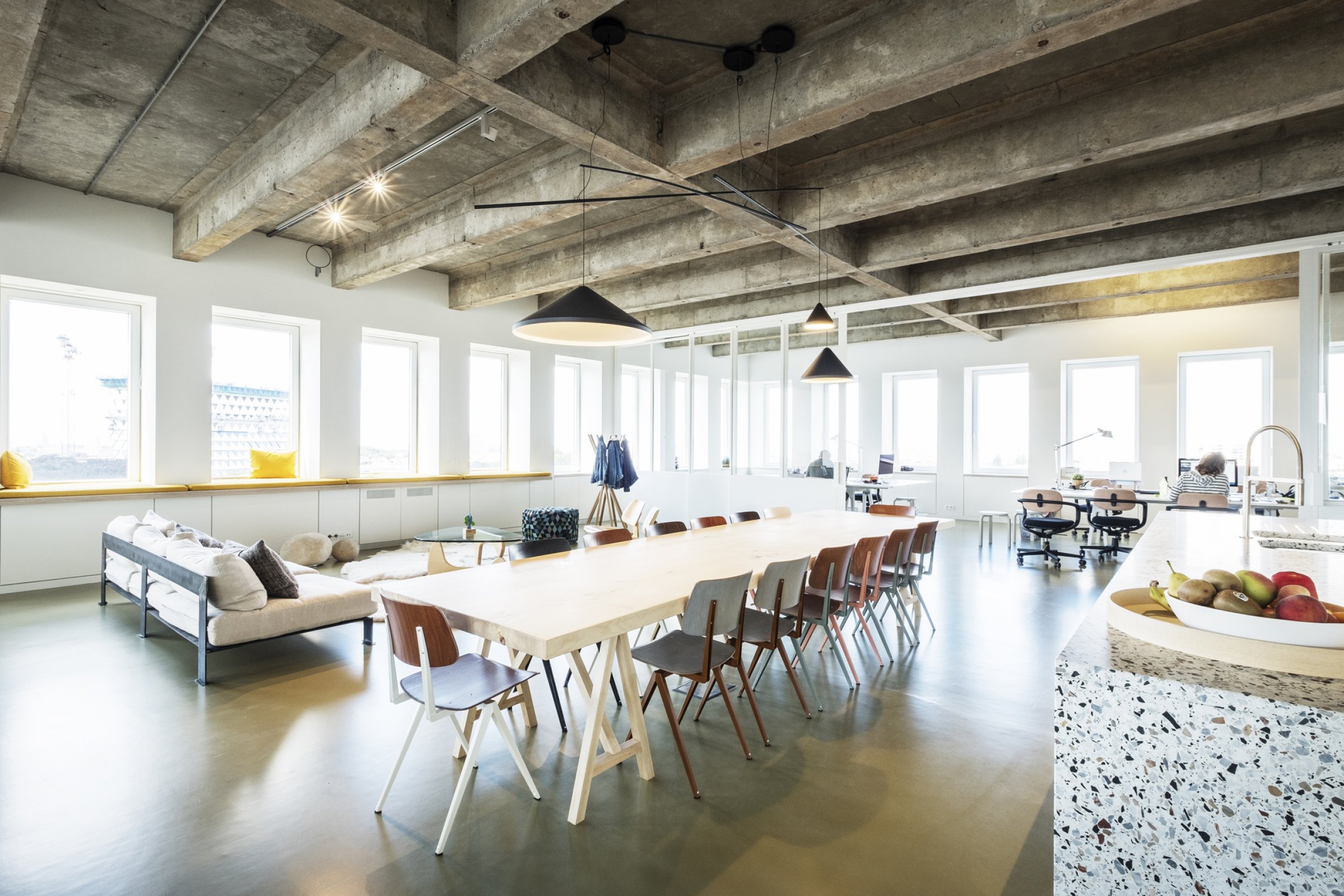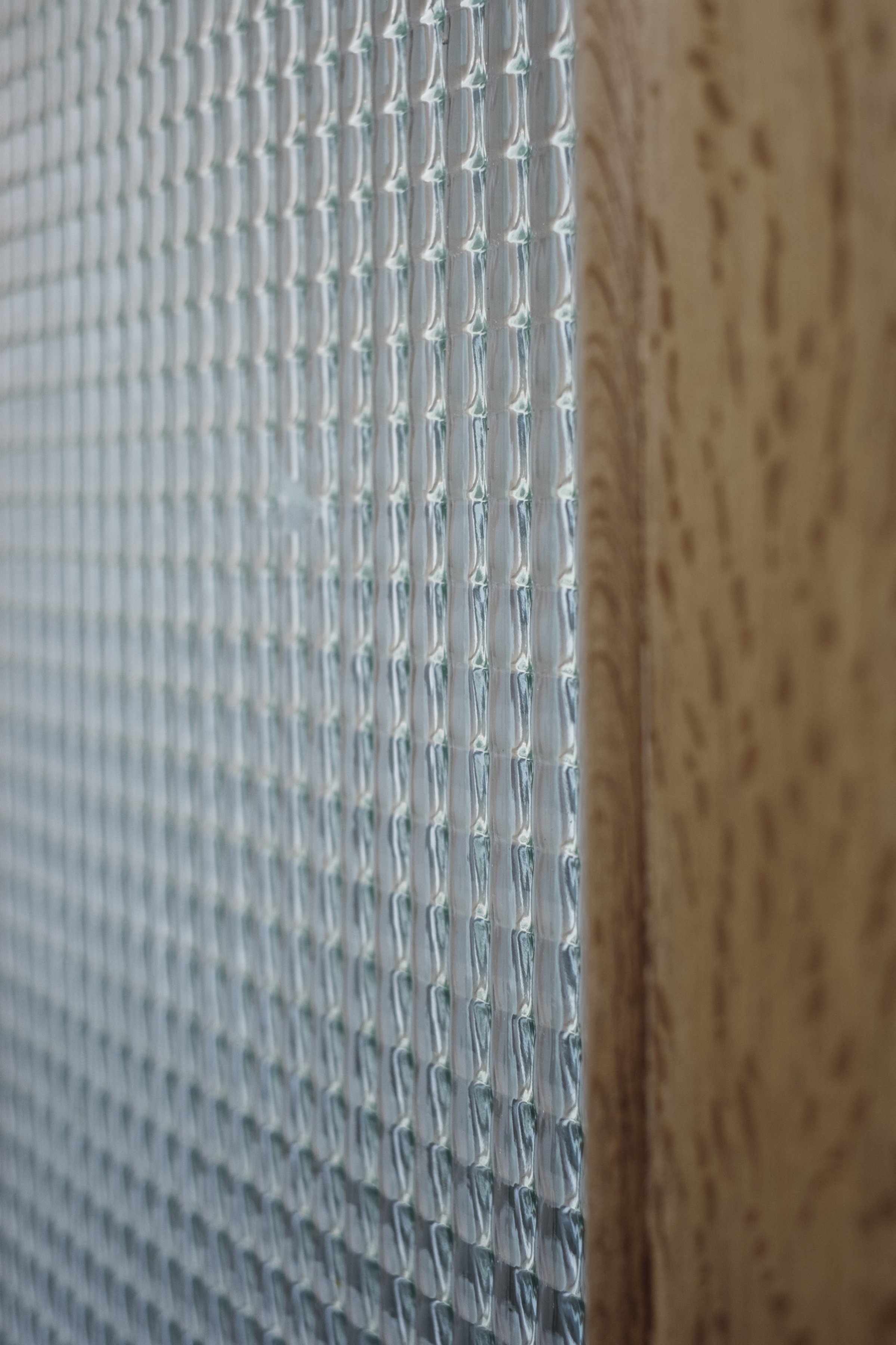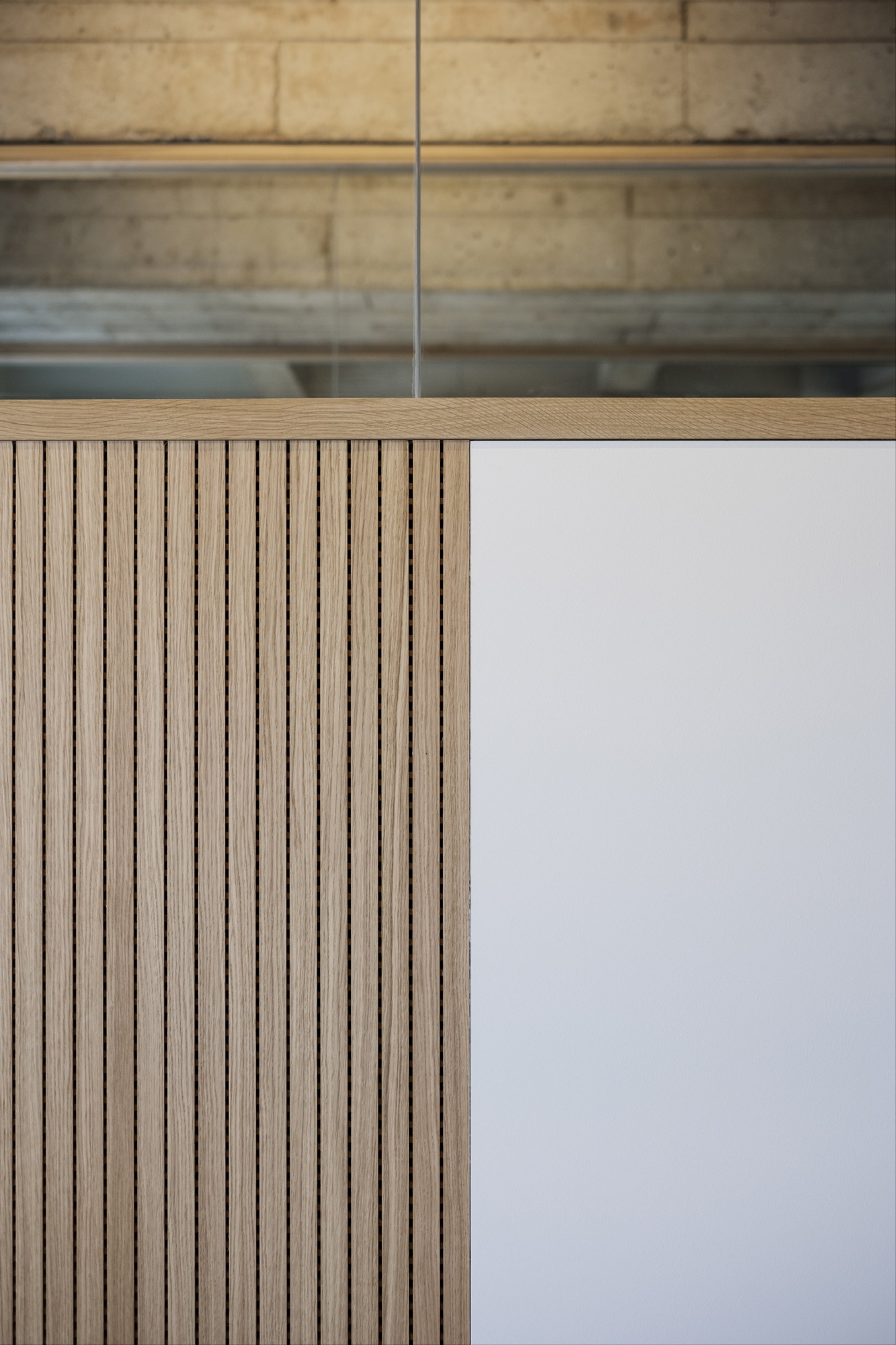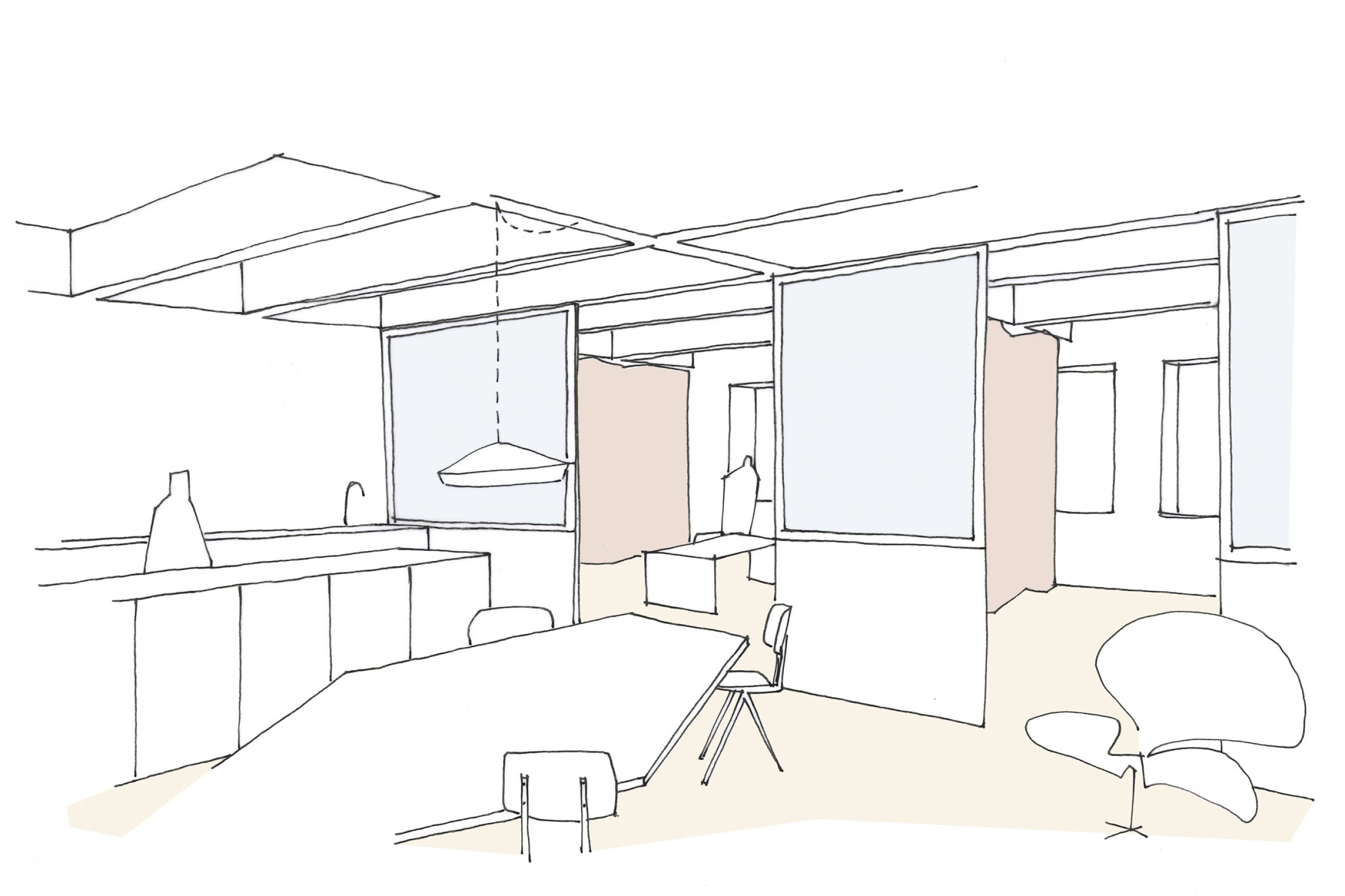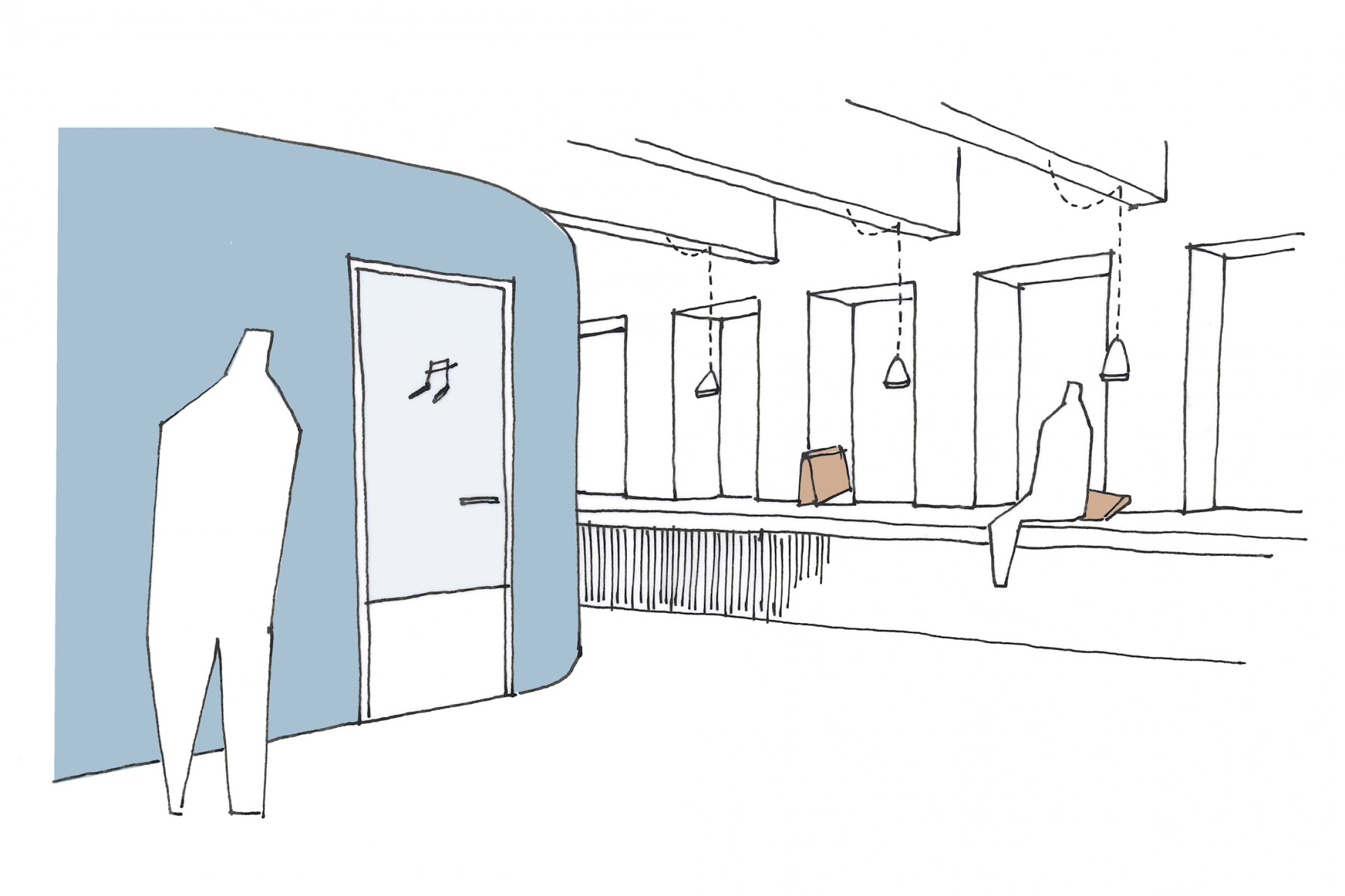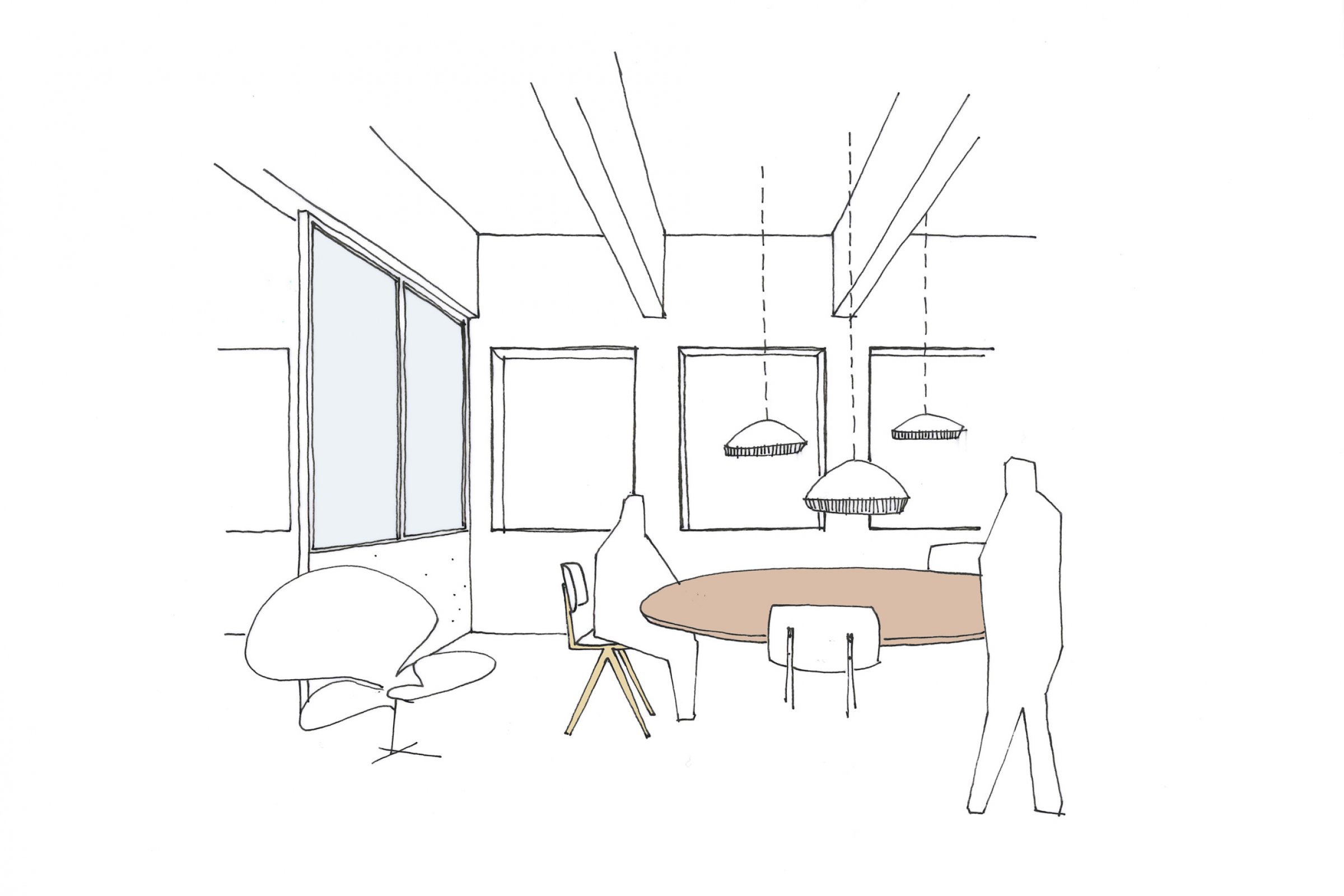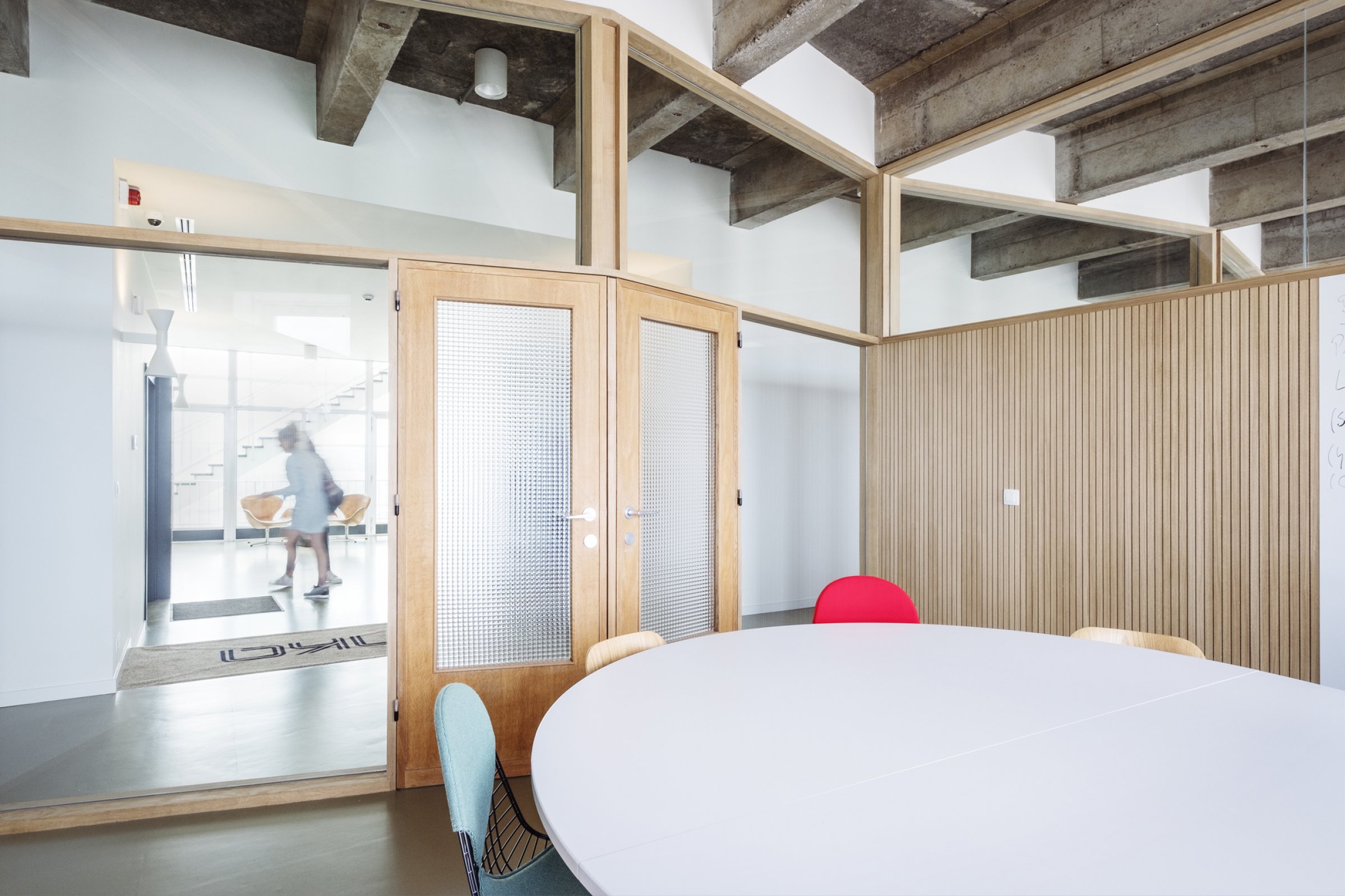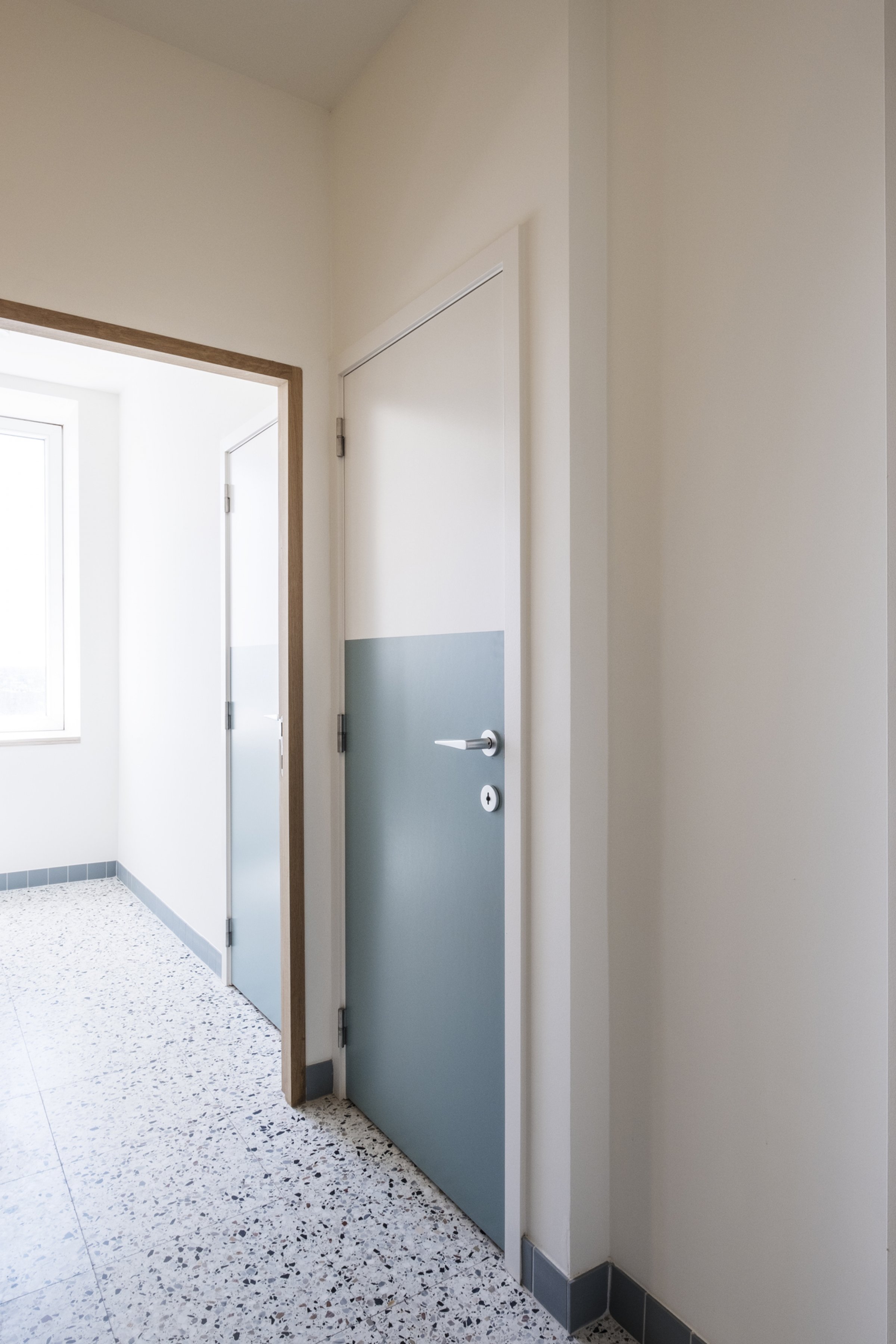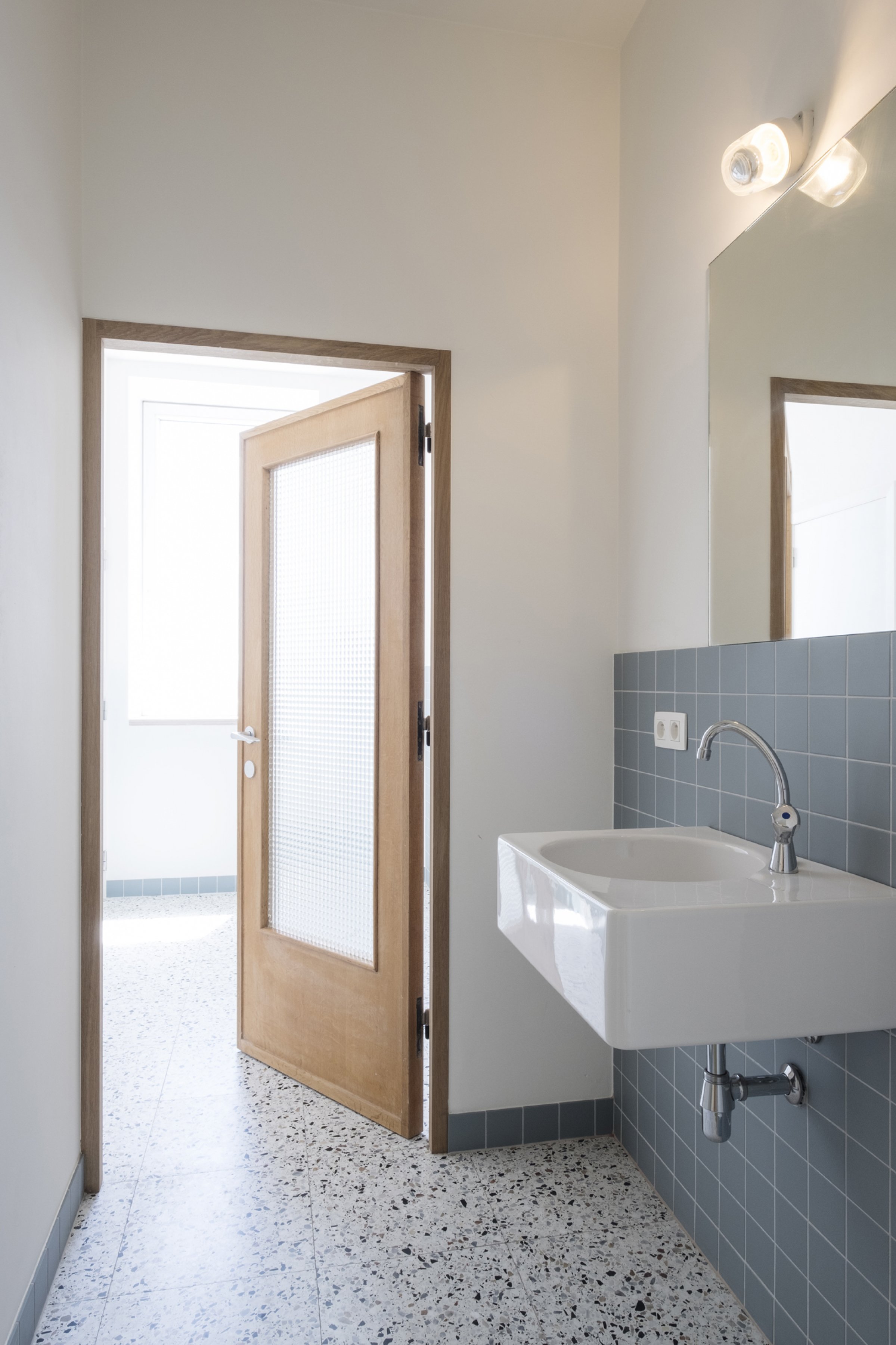 photography Nick Claeskens