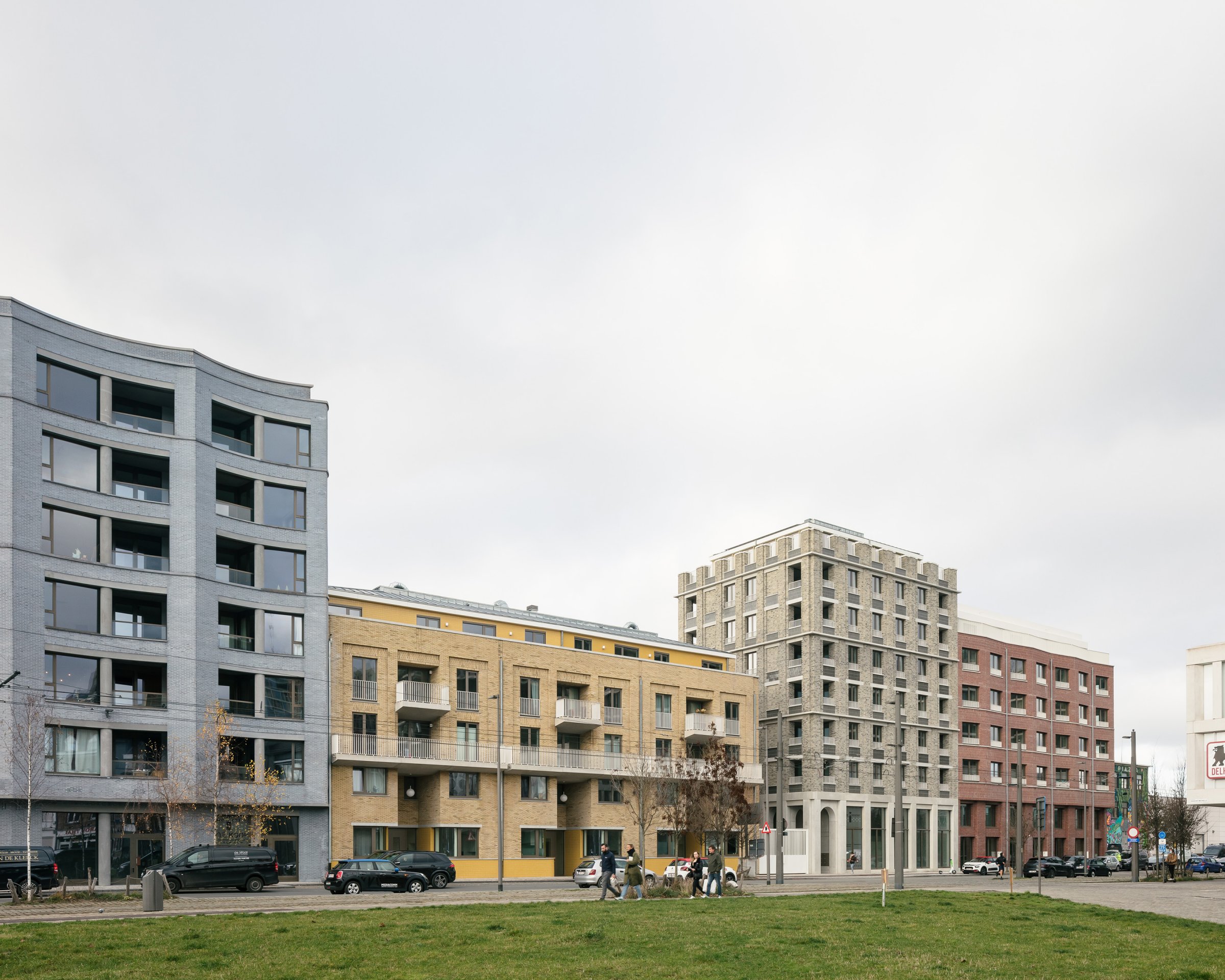 The building block A5 occupies a prominent position, providing an entry to the booming 'Eilandje' district and is situated straight across the six new towers at the Kattendijk dock. A new and dense big city block houses a rich diversity in typologies and ideas about construction.
Five big buildings respond to the demands of the environment, without getting in each other's way. We avoid cosmetic differences and search in the details of the buildings for a coherent diversity, sui generis.
Every building thus becomes a logic translation of its location, structure and potential program.
93 Dwellings and commercial spaces
Antwerp-Belgium
2013-
Client: CIP
In collaboration with: Sergison Bates - Bovenbouw
Technical engineering: STABO
Structural engineering: ABT
Acoustic engineering: VENAC
Landscape: Landinzicht
Along the dockside, the building needs to prevail against the big scale of the harbour. Here, the city gets a rather coarse grain and scale. A longitudinal dock building, by Sergison Bates architects, fits the scale of a Georgian mansion block, with the qualities of a large warehouse. The Londenstraat acquires a representative and solemn housing block by Bovenbouw. It serves the advanced position of the block with a dignified countenance, thus anticipating on the transformation of this street into an urban boulevard.
A more familiar regime reigns on the Kattendijkdok. Here, we complete the street with a family of three akin buildings. A stretched volume of stacked terraced houses reneges the tradition of metropolitan ground bound living. Next to the only passageway to the courtyard, a perky and flexible little casco tower allows a glimpse on the water. A symmetrical corner block in the northeast completes the building block.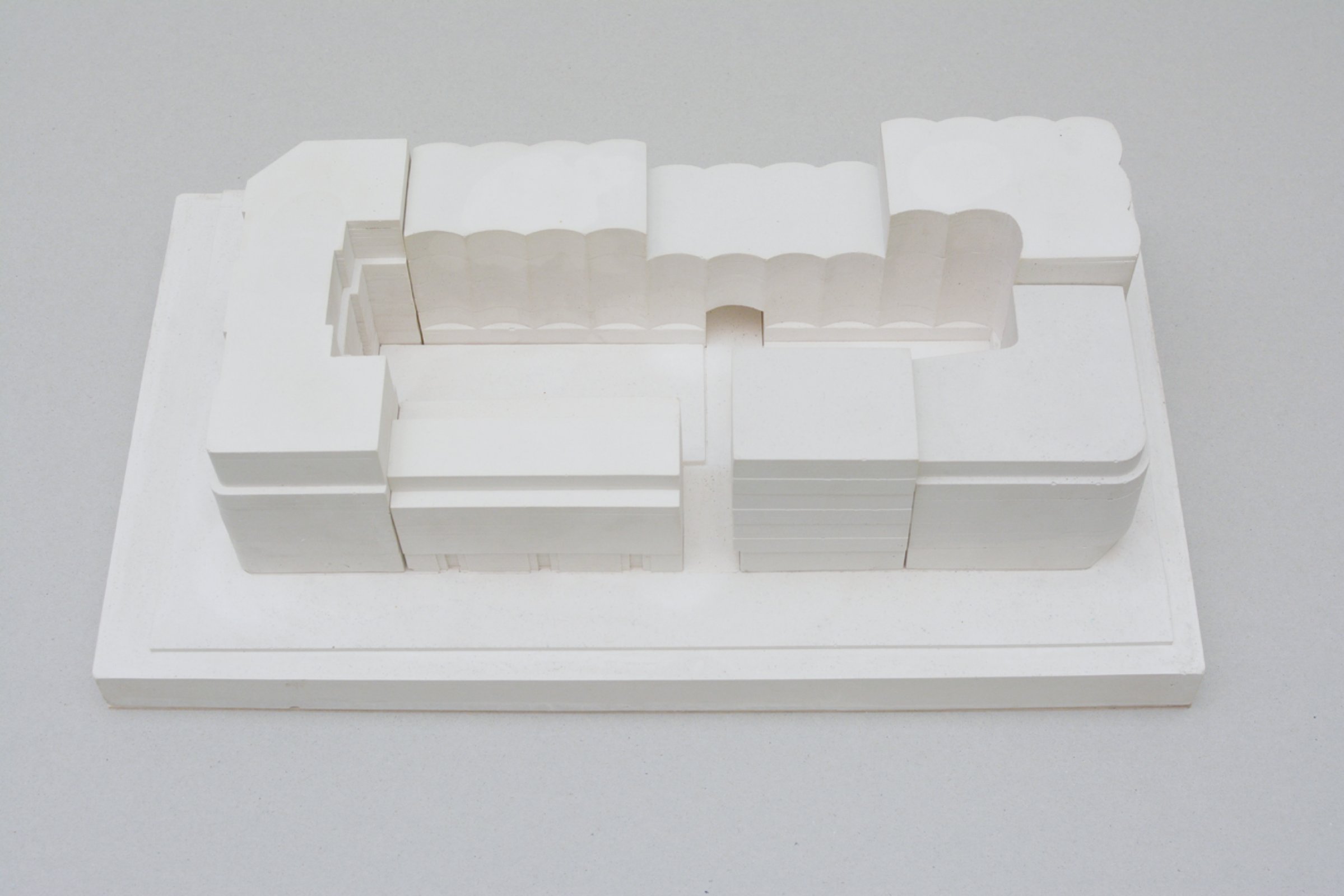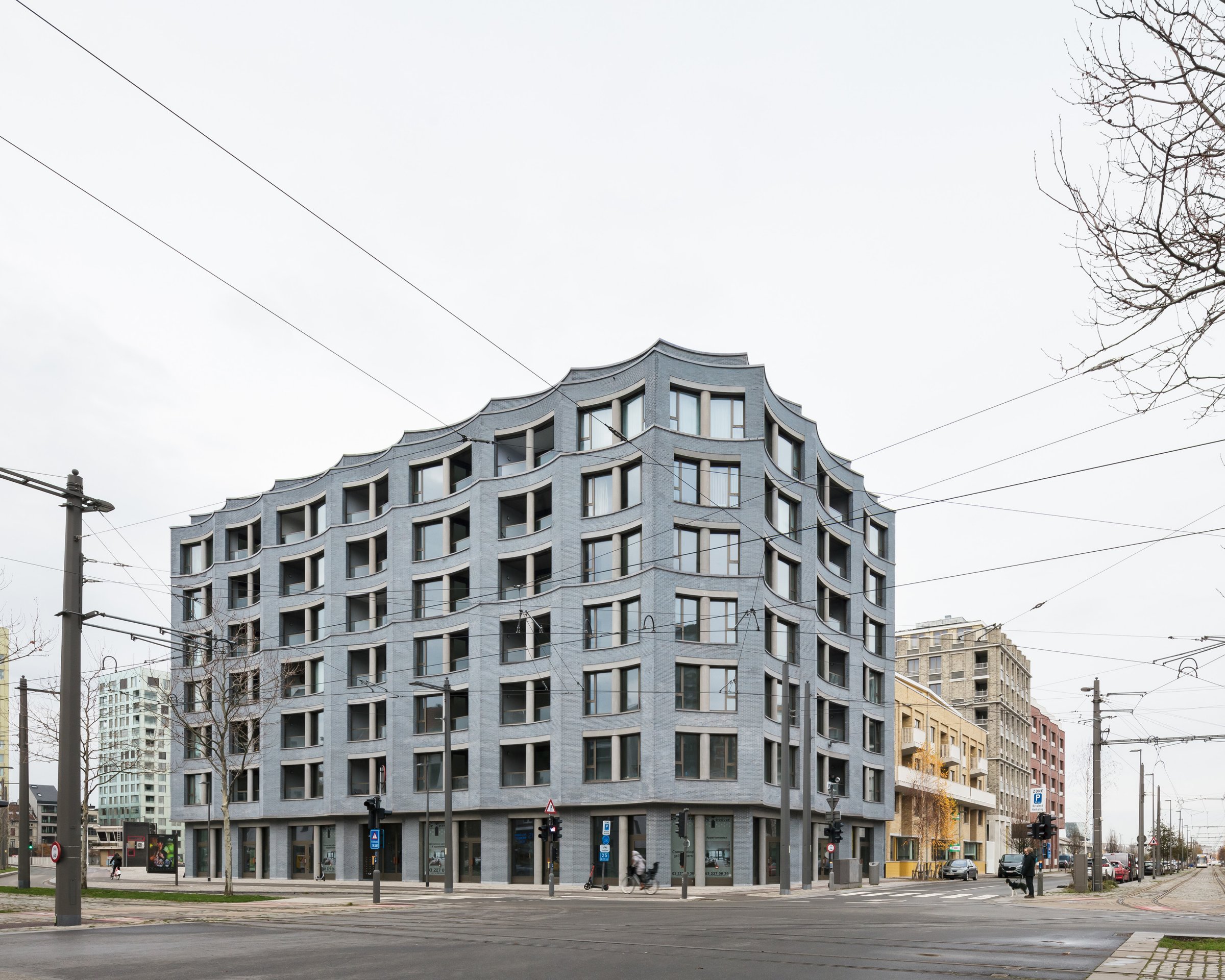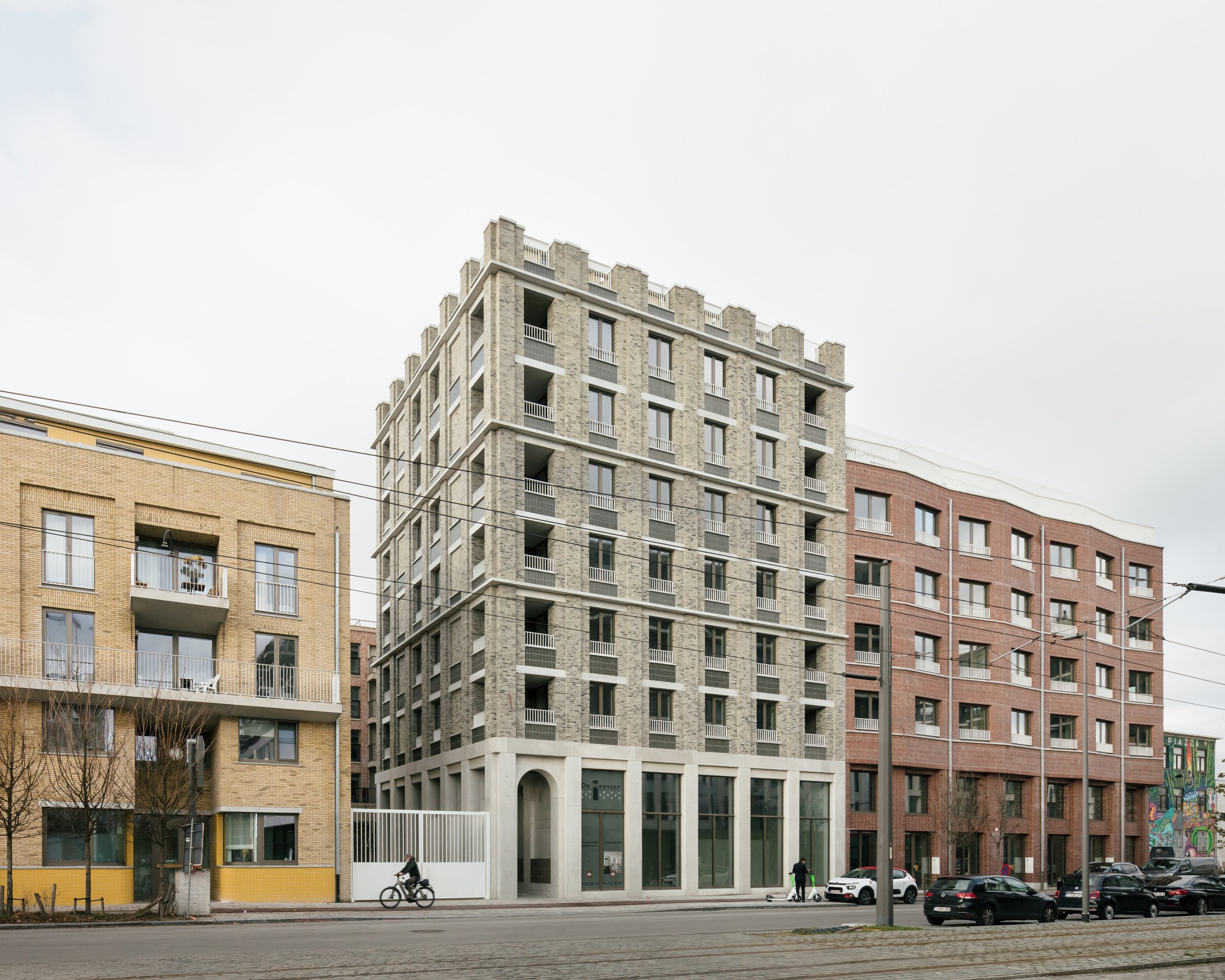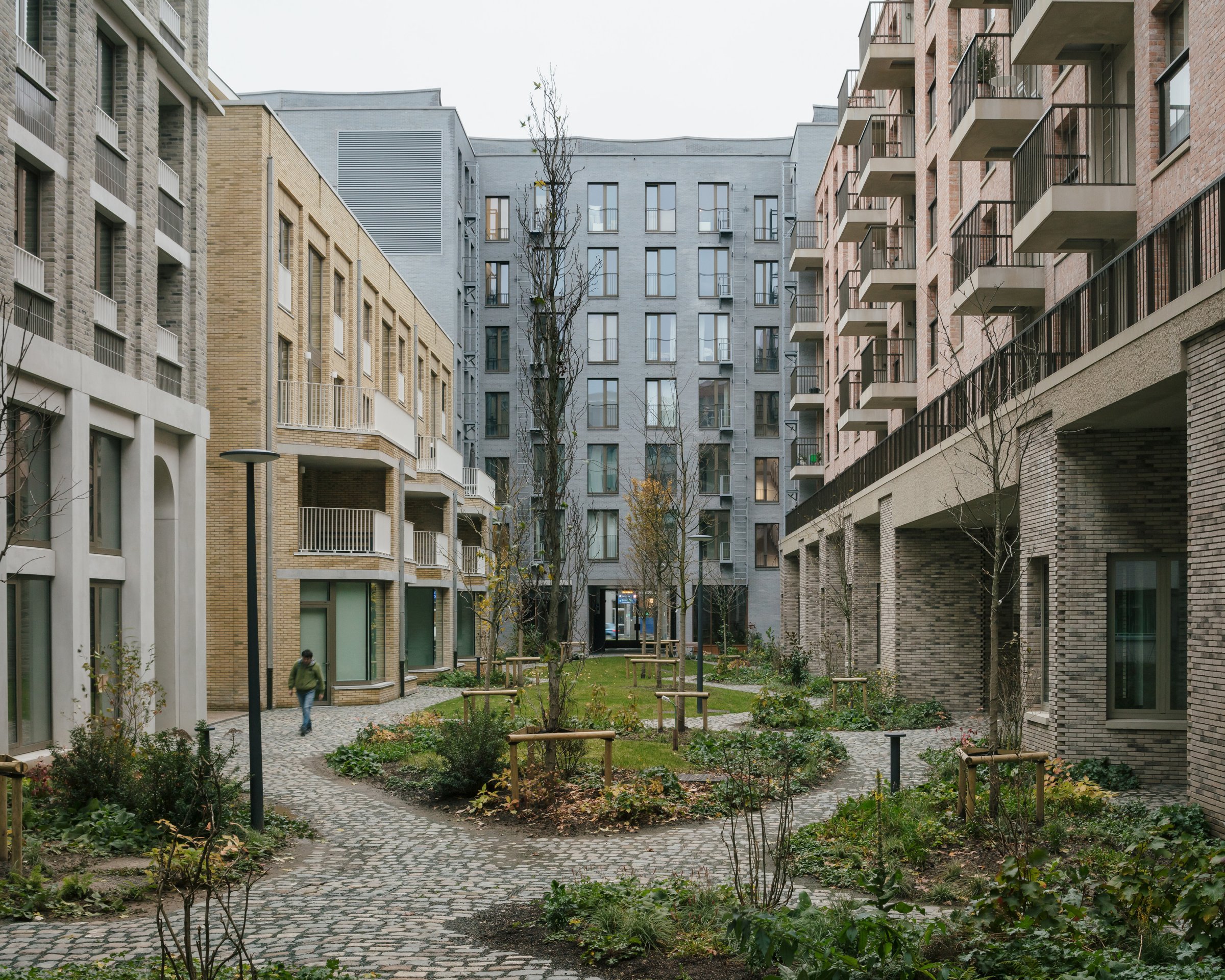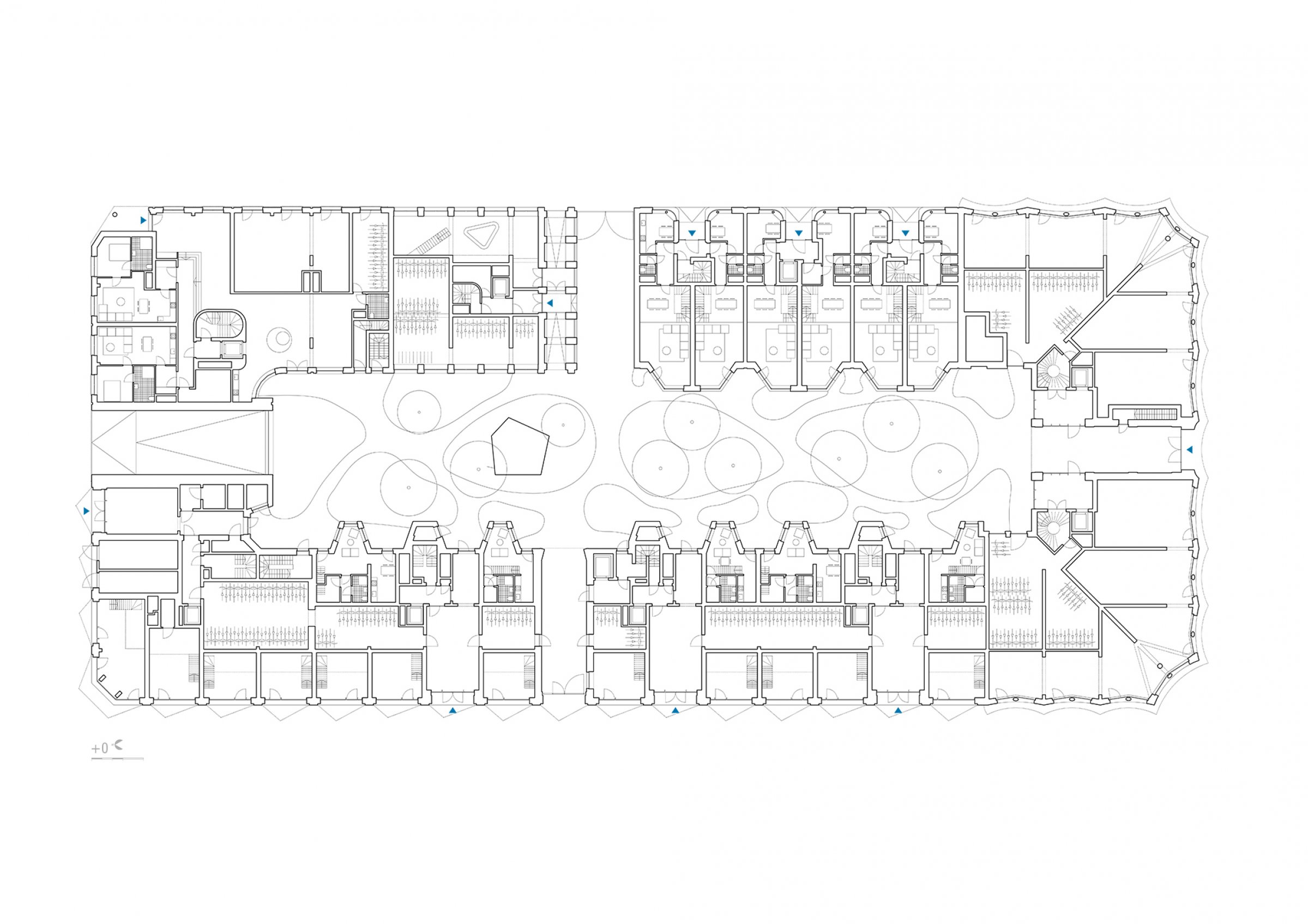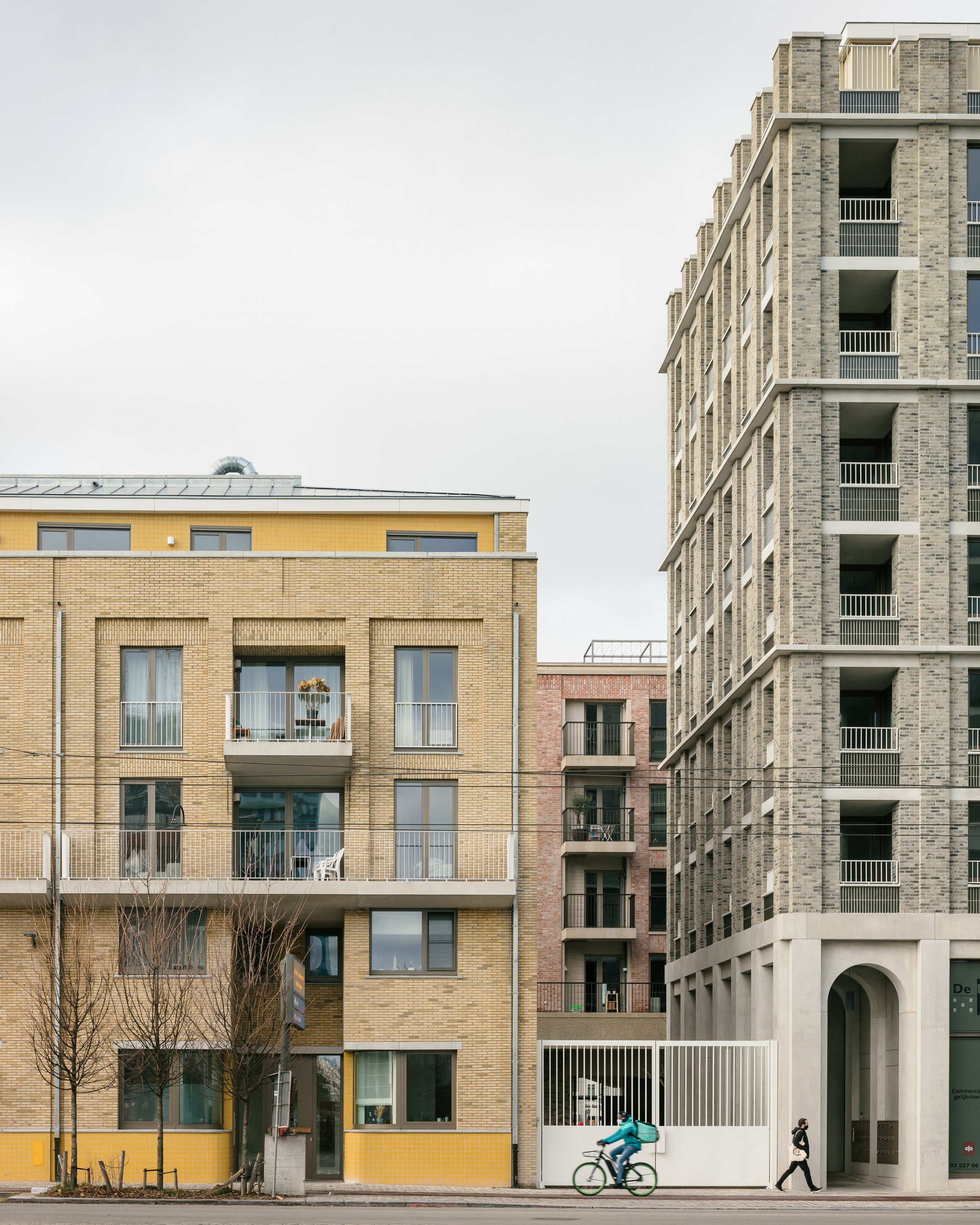 "Big buildings benefit from small moments. In the articulation, the detail and the materiality of the whole, the monumental obtains again a domestic, the tactile and sensory quality."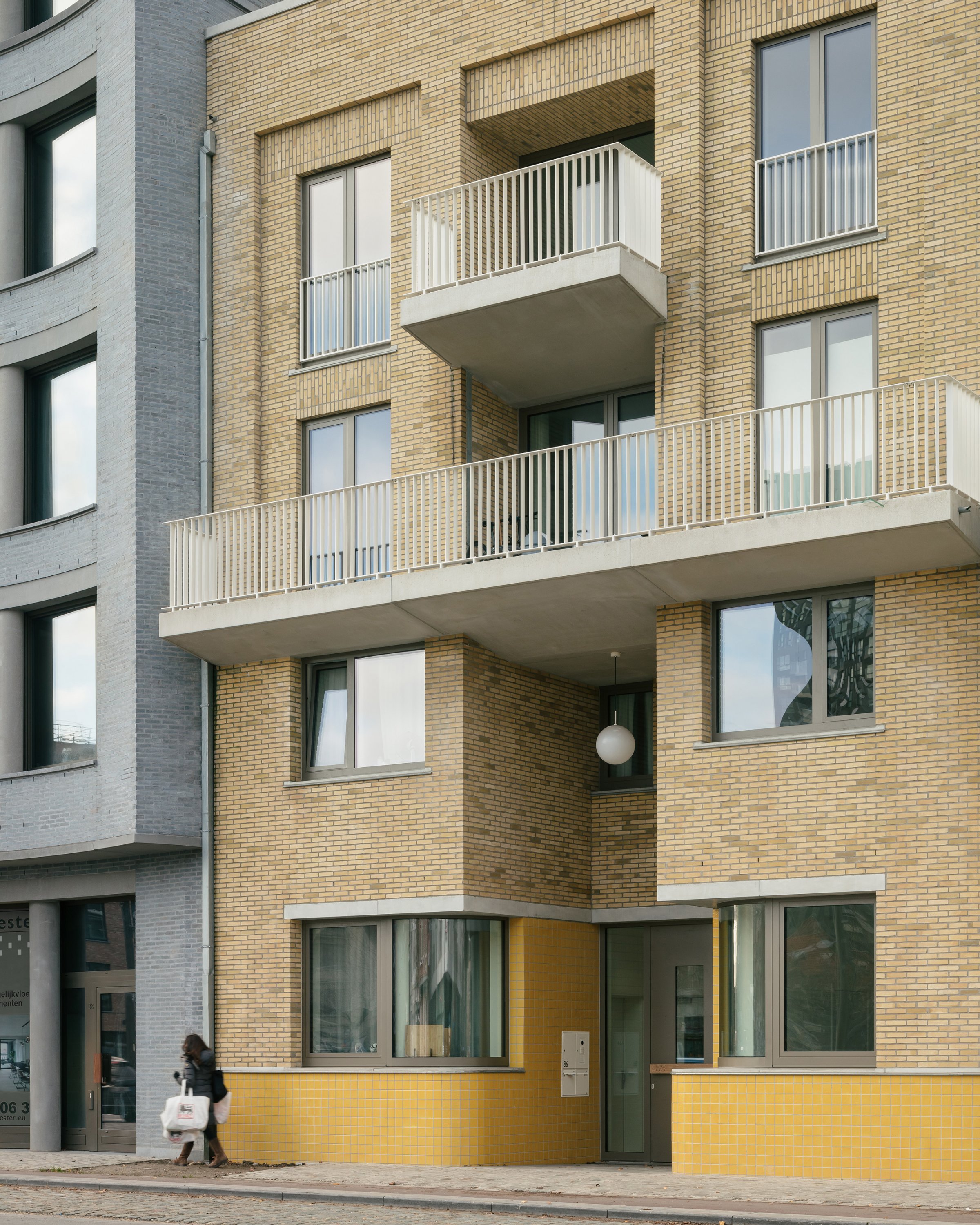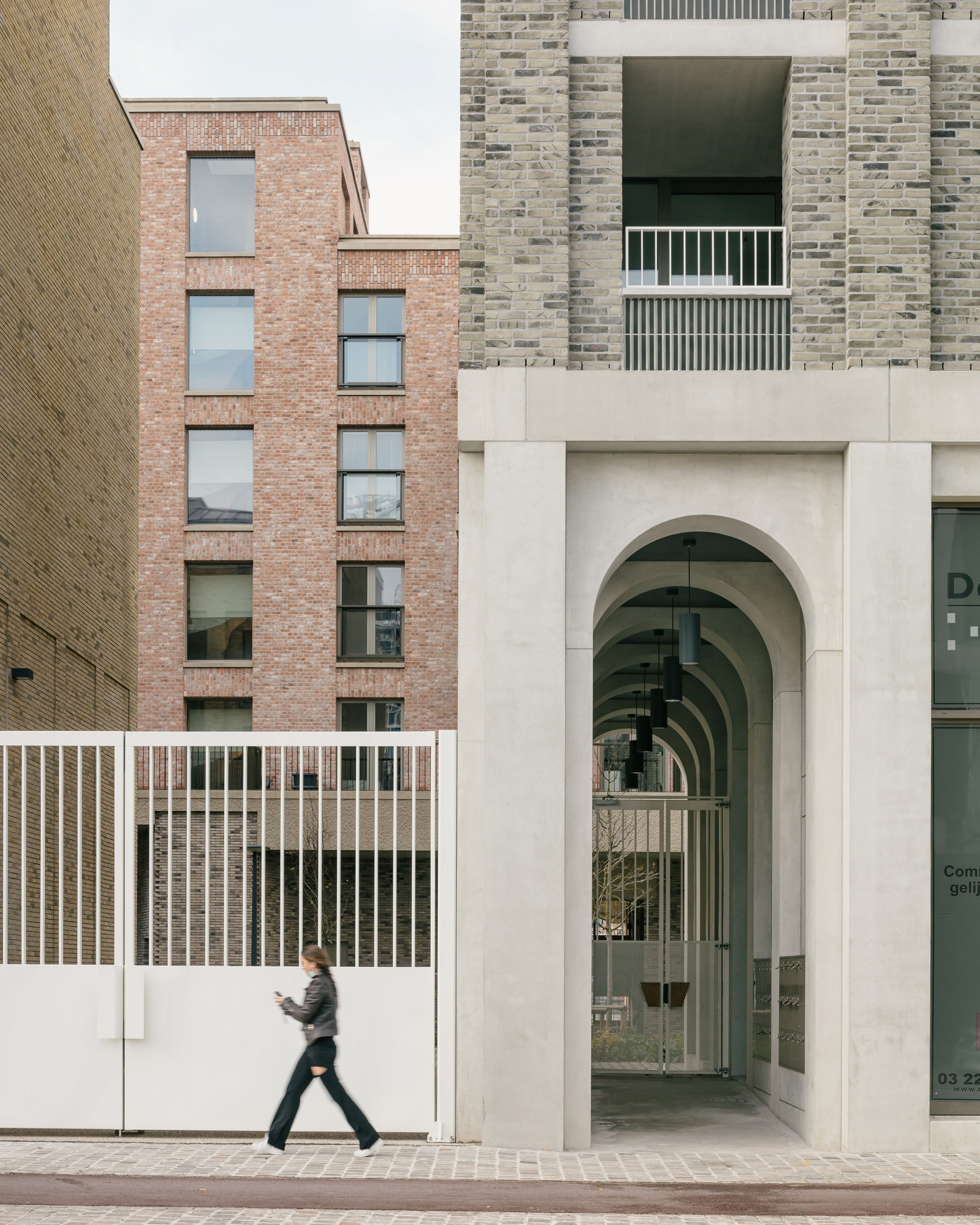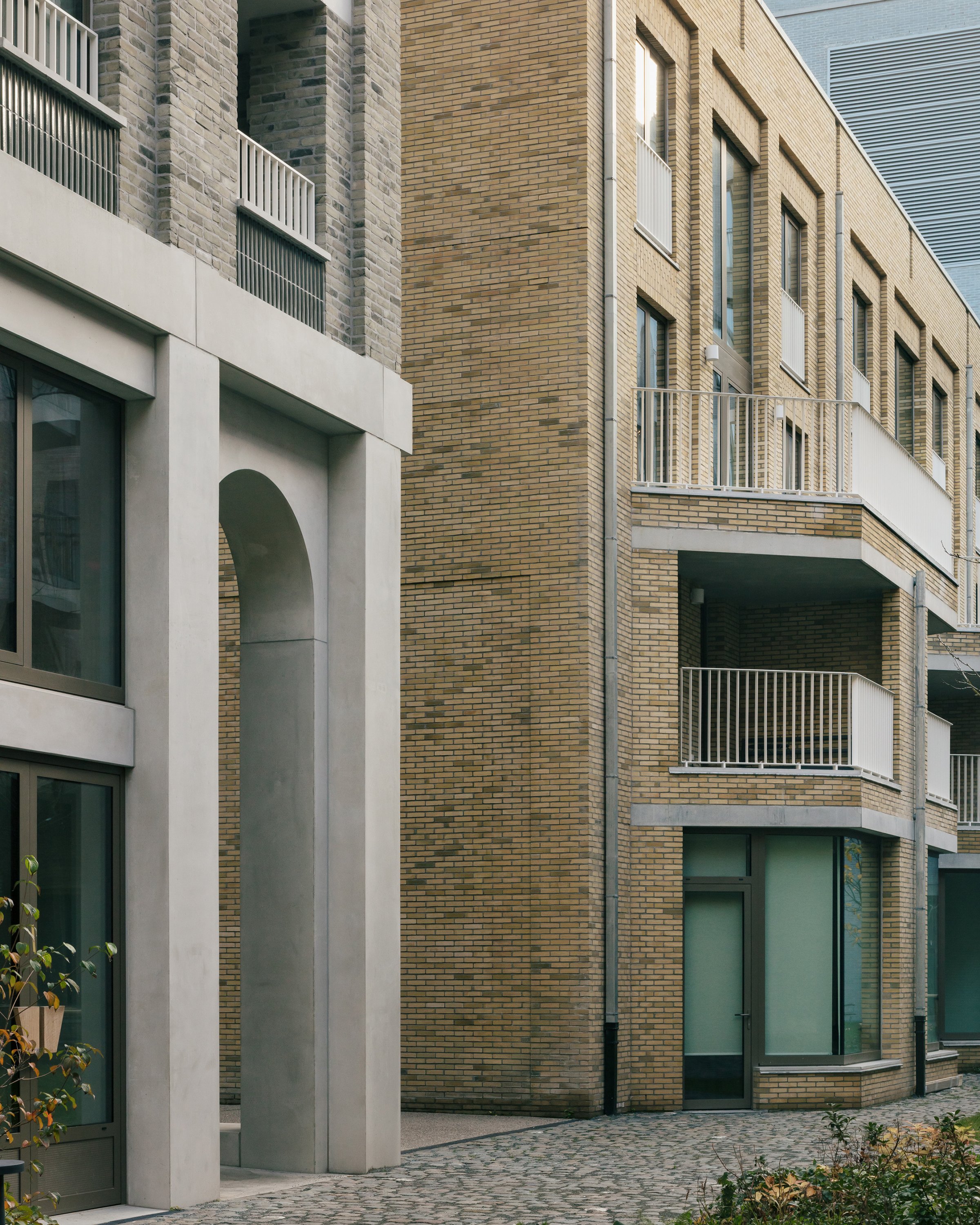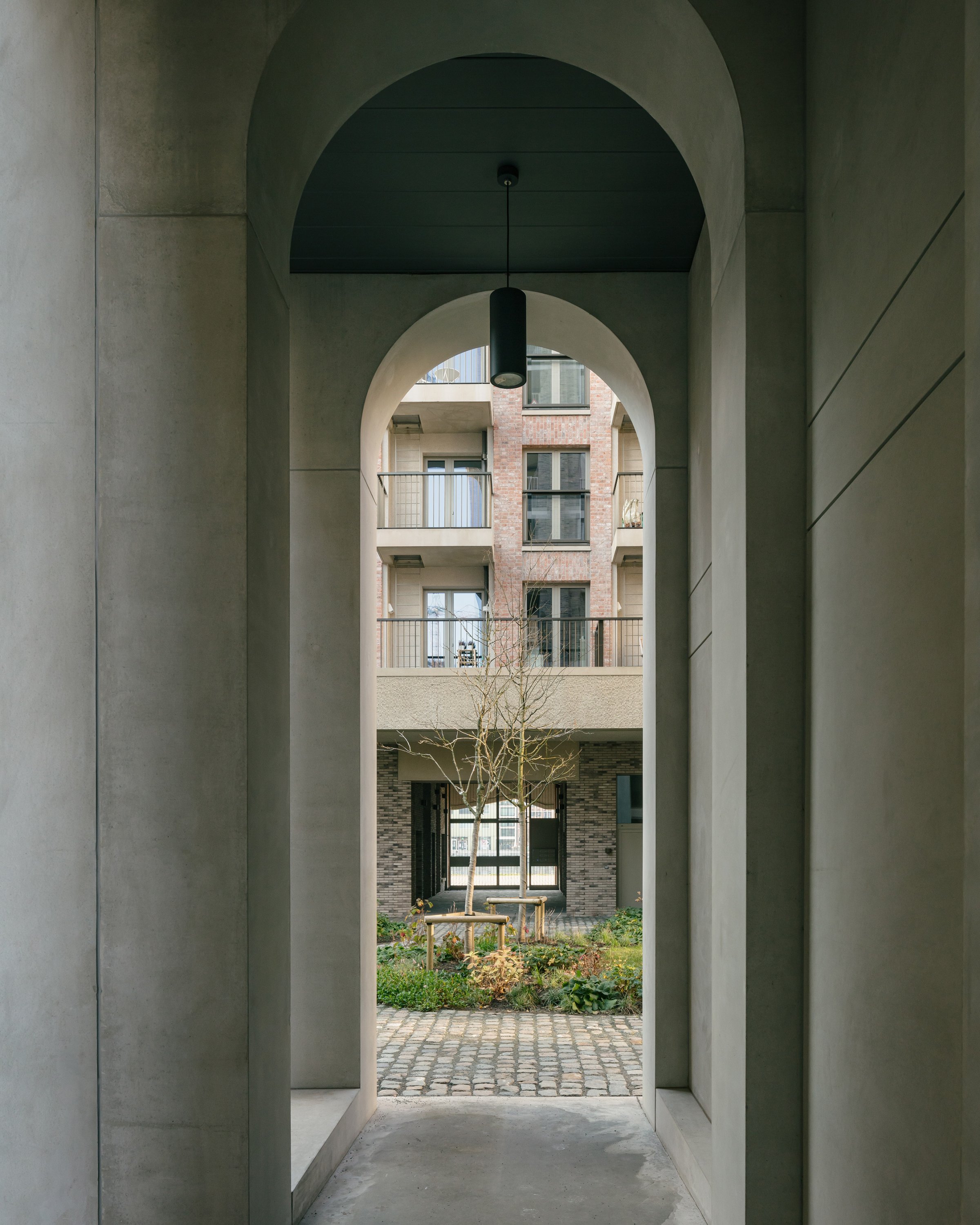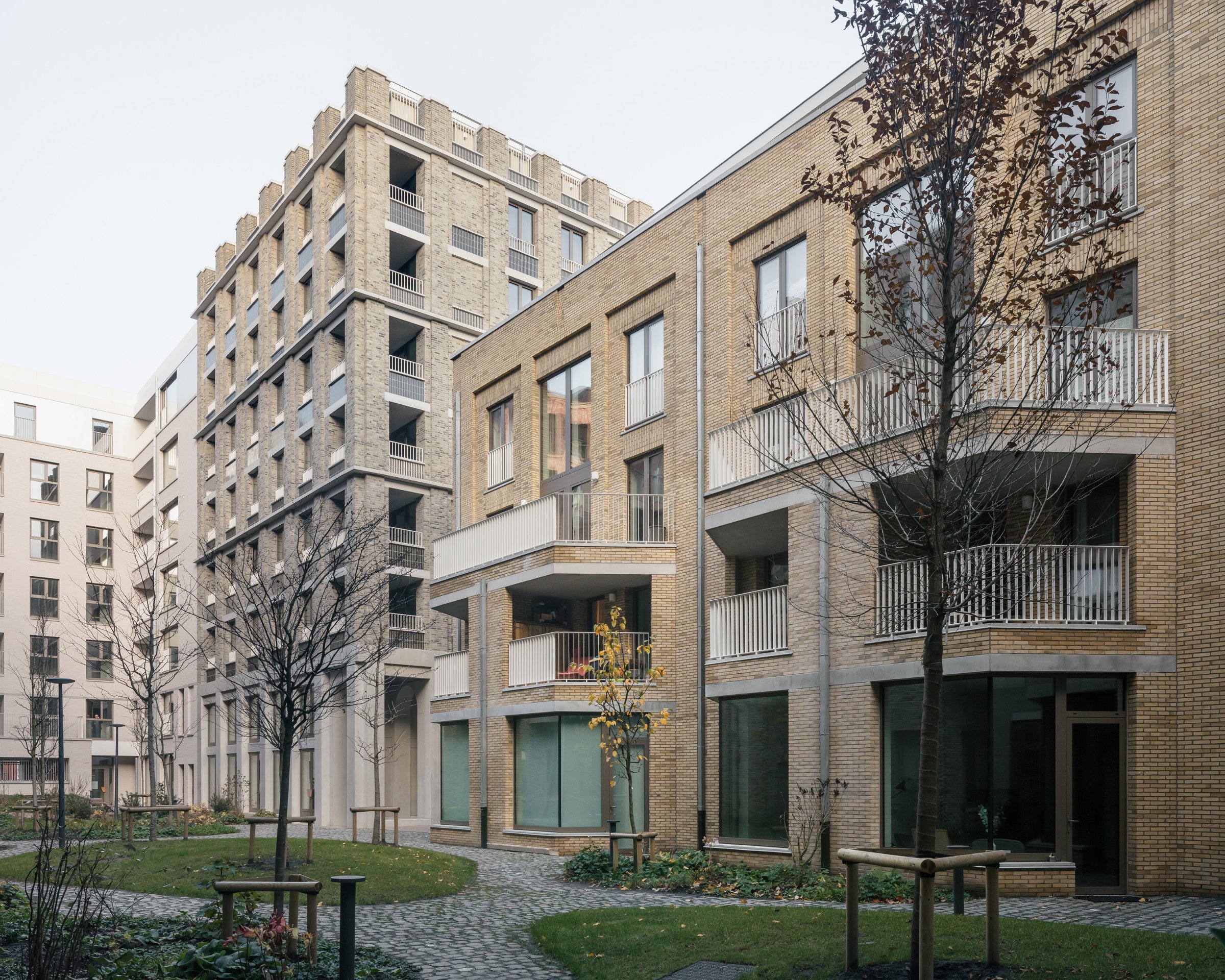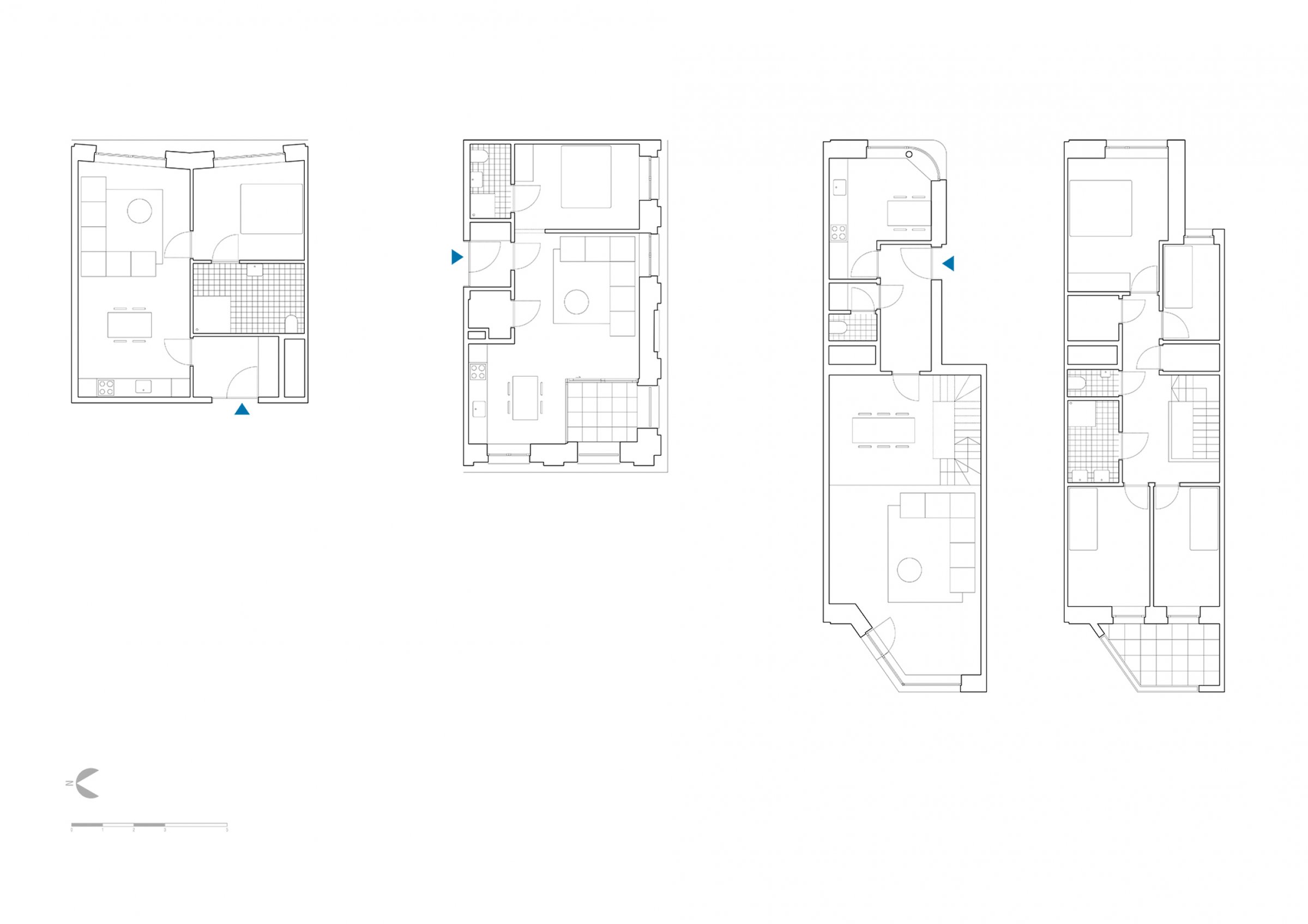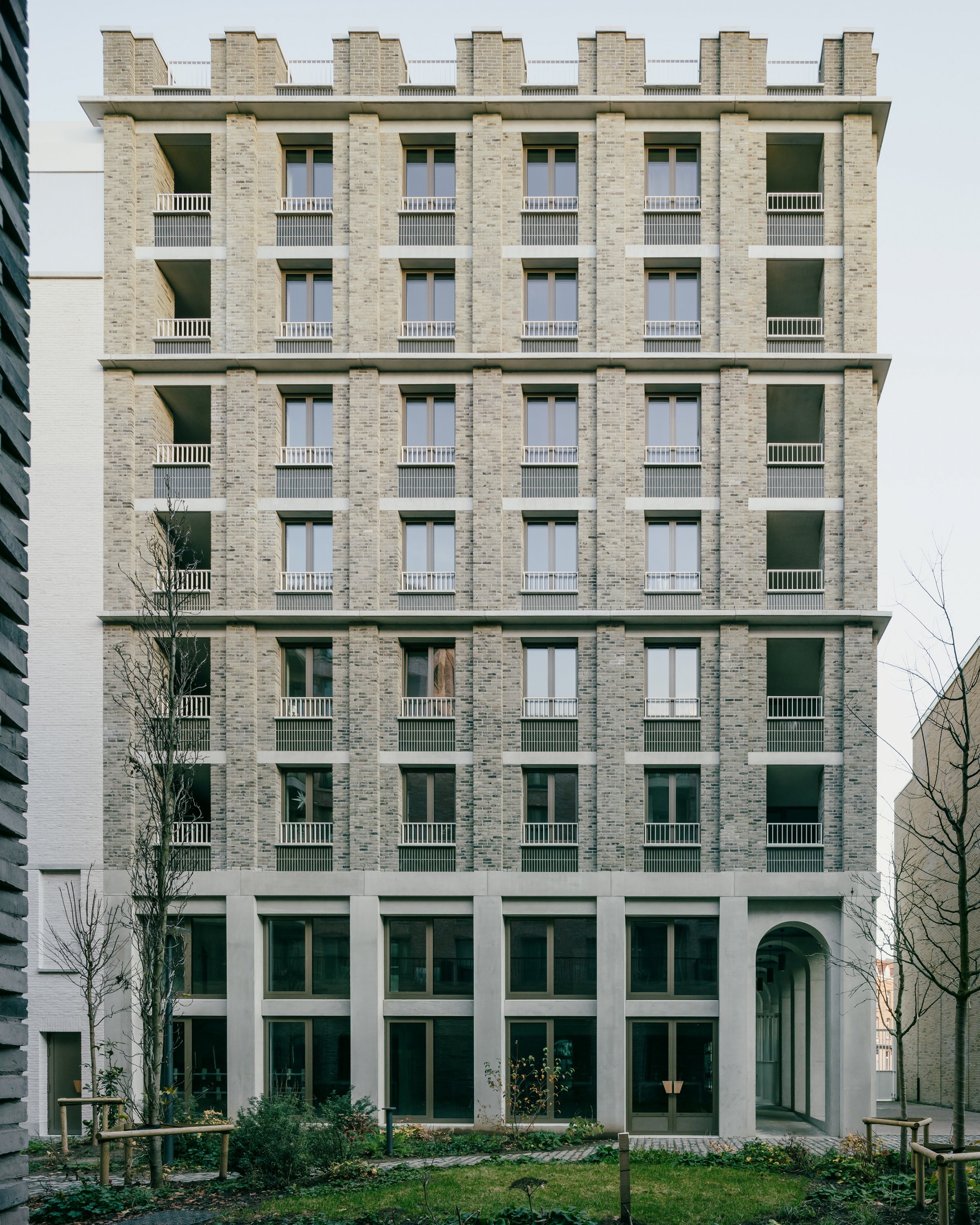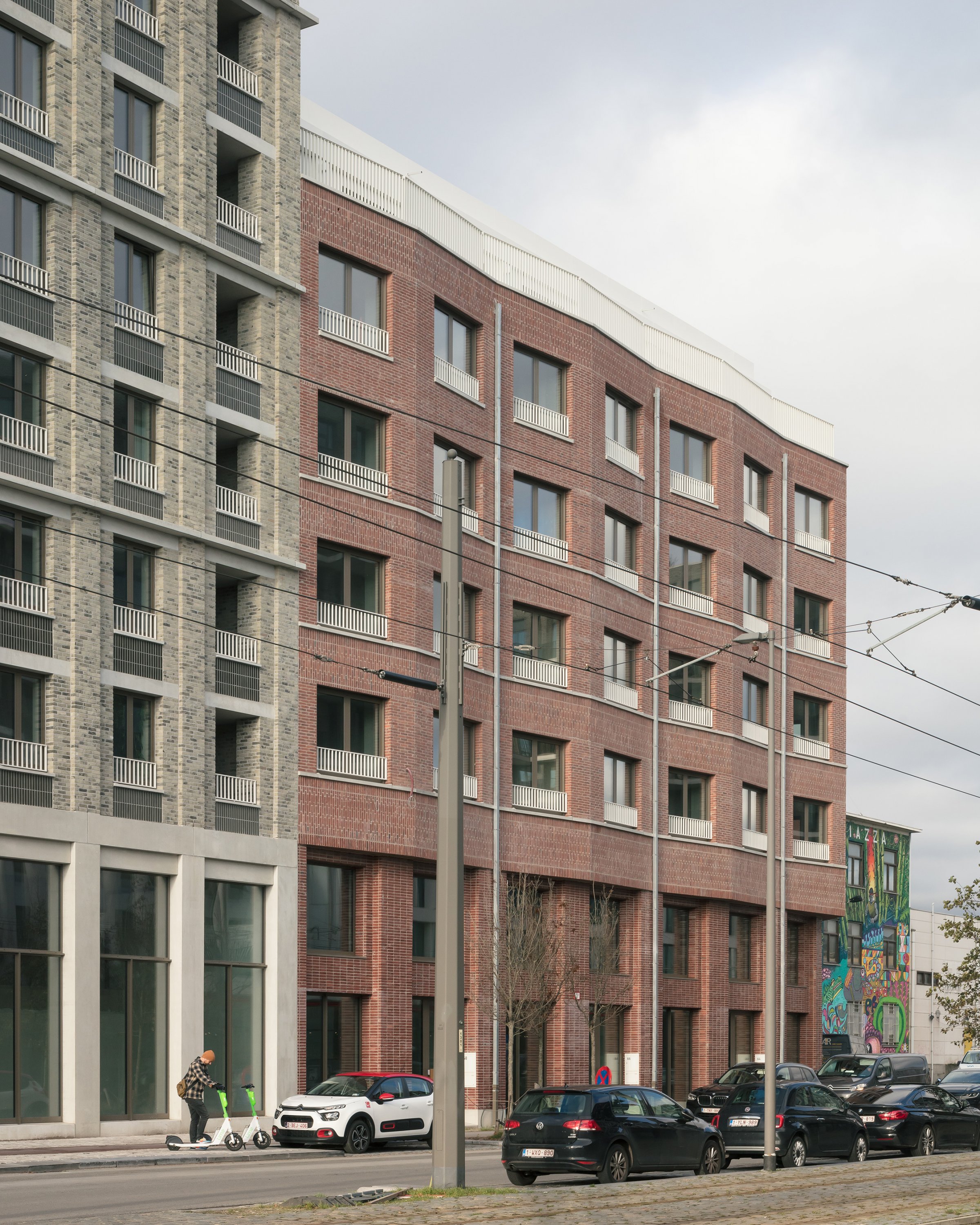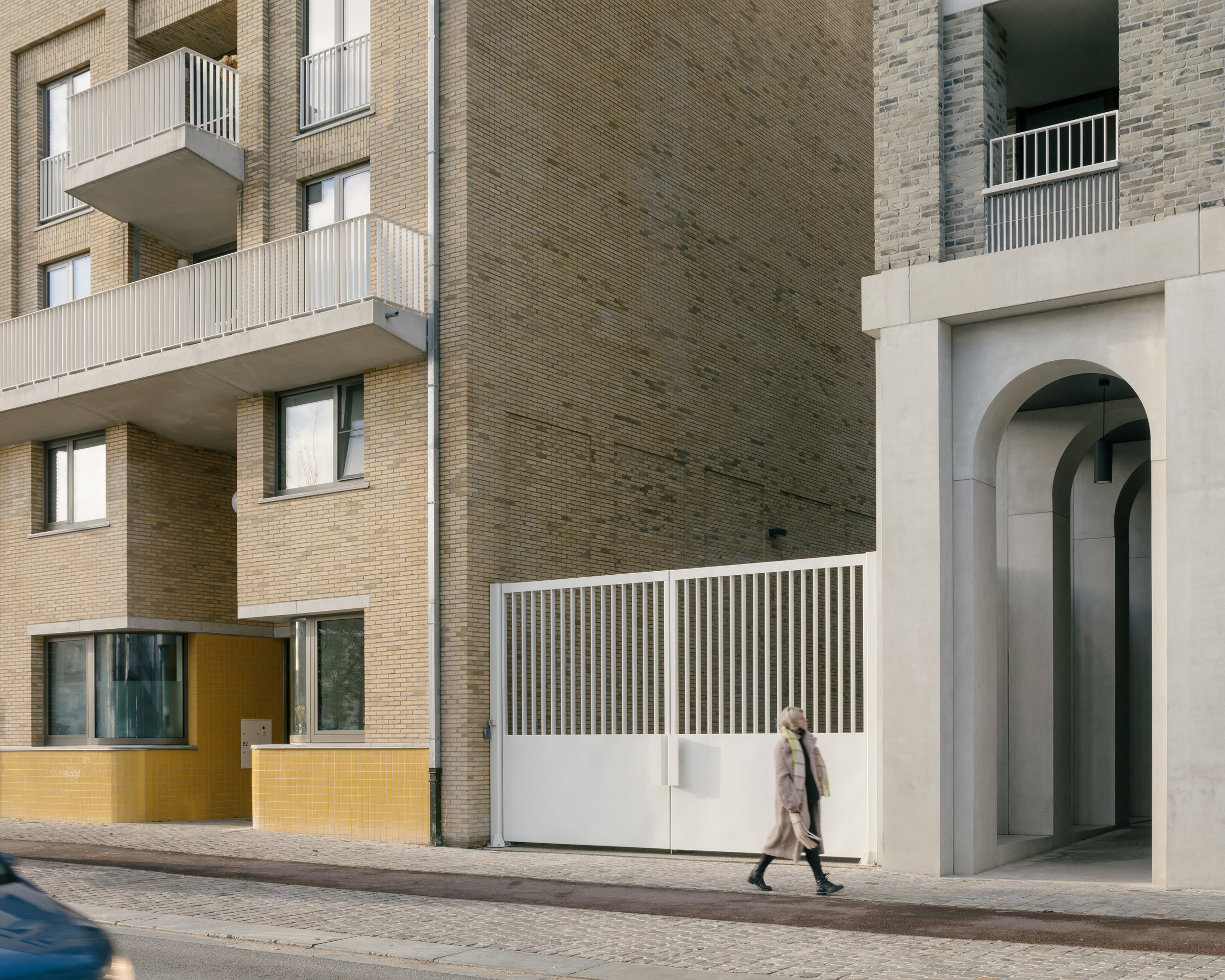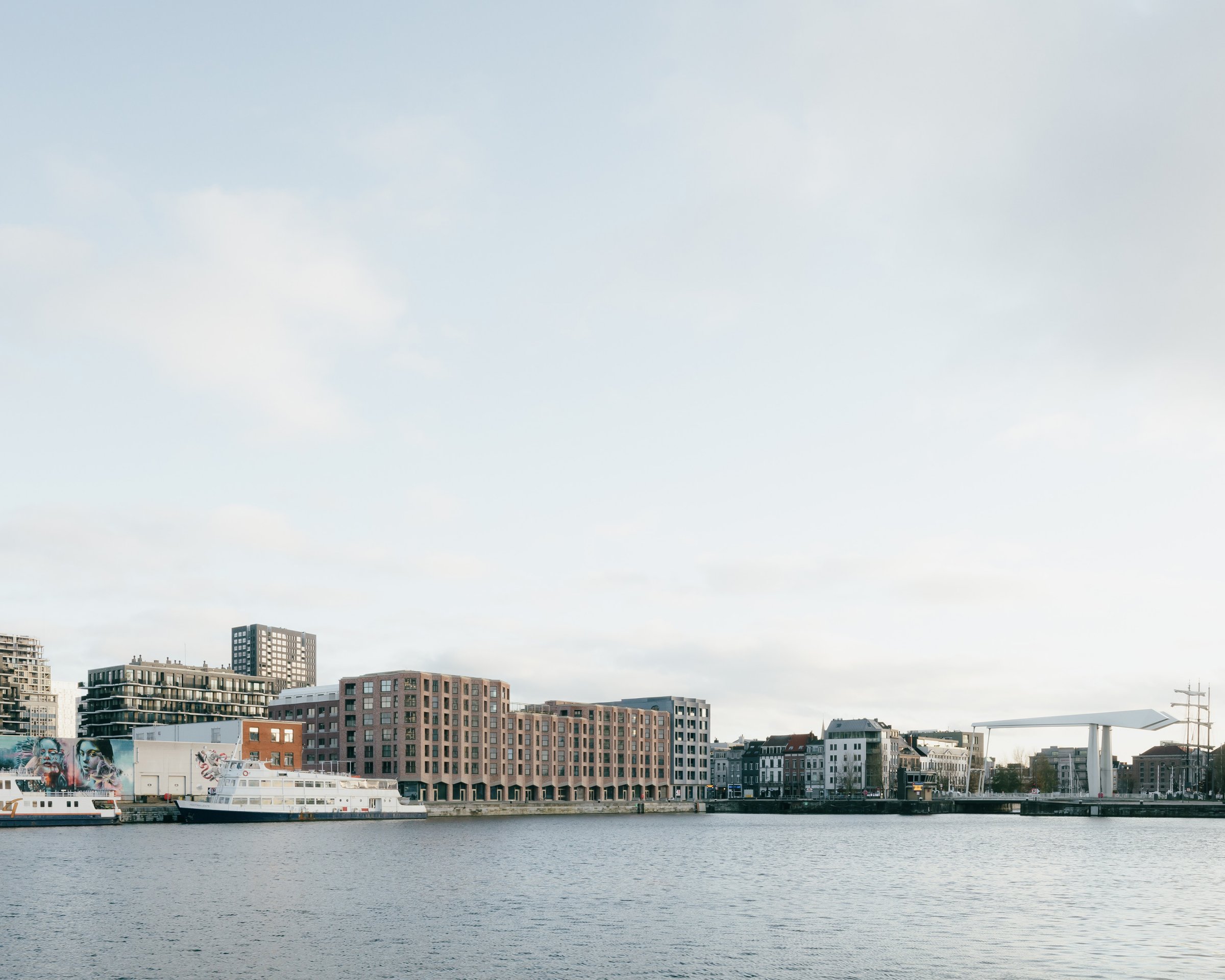 photography Stijn Bollaert