The proto-modernist residential complexes Hennig, Thiebaud and Eric Sasse, along the Sint-Bernardsesteenweg in Hoboken are the witnesses of a unique piece of living culture in Antwerp. They show a genuine concern about housing, living comfort and they demonstrate faith in a makeable society. The architecture dithers between the best of the 19th century and nascent modernism. All buildings contain a full building block and have one or more communal courtyards, inspired by the early 20th century Viennese Courts.
Building block with 120 social houses
Antwerp-Belgium
Closed competition
2014-
Client: Woonhaven Antwerpen
Technical engineering: Abetec
Structural engineering: UTIL
Acoustic engineering: Technum-Tracebel
Landscape: Stefan Morael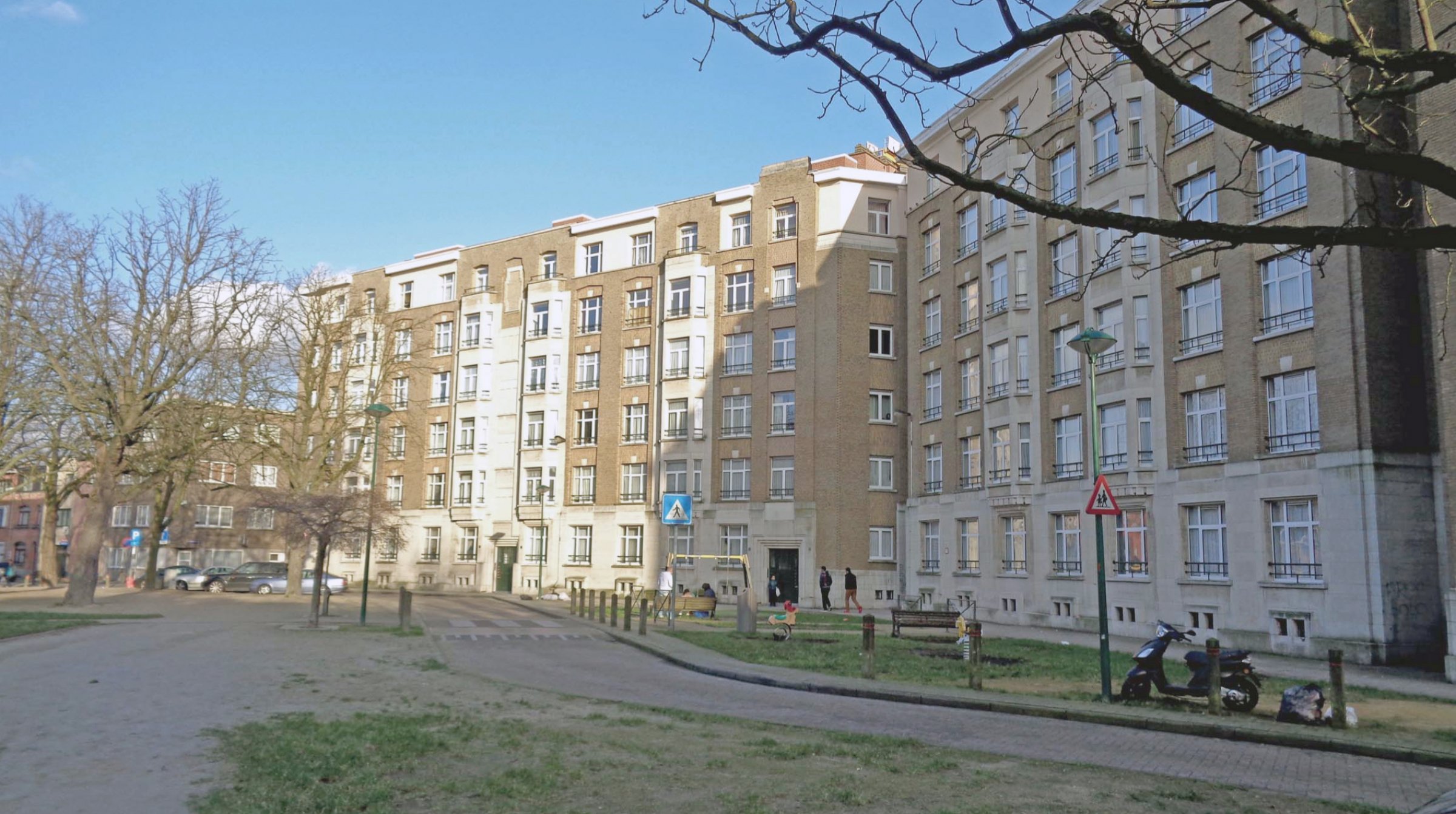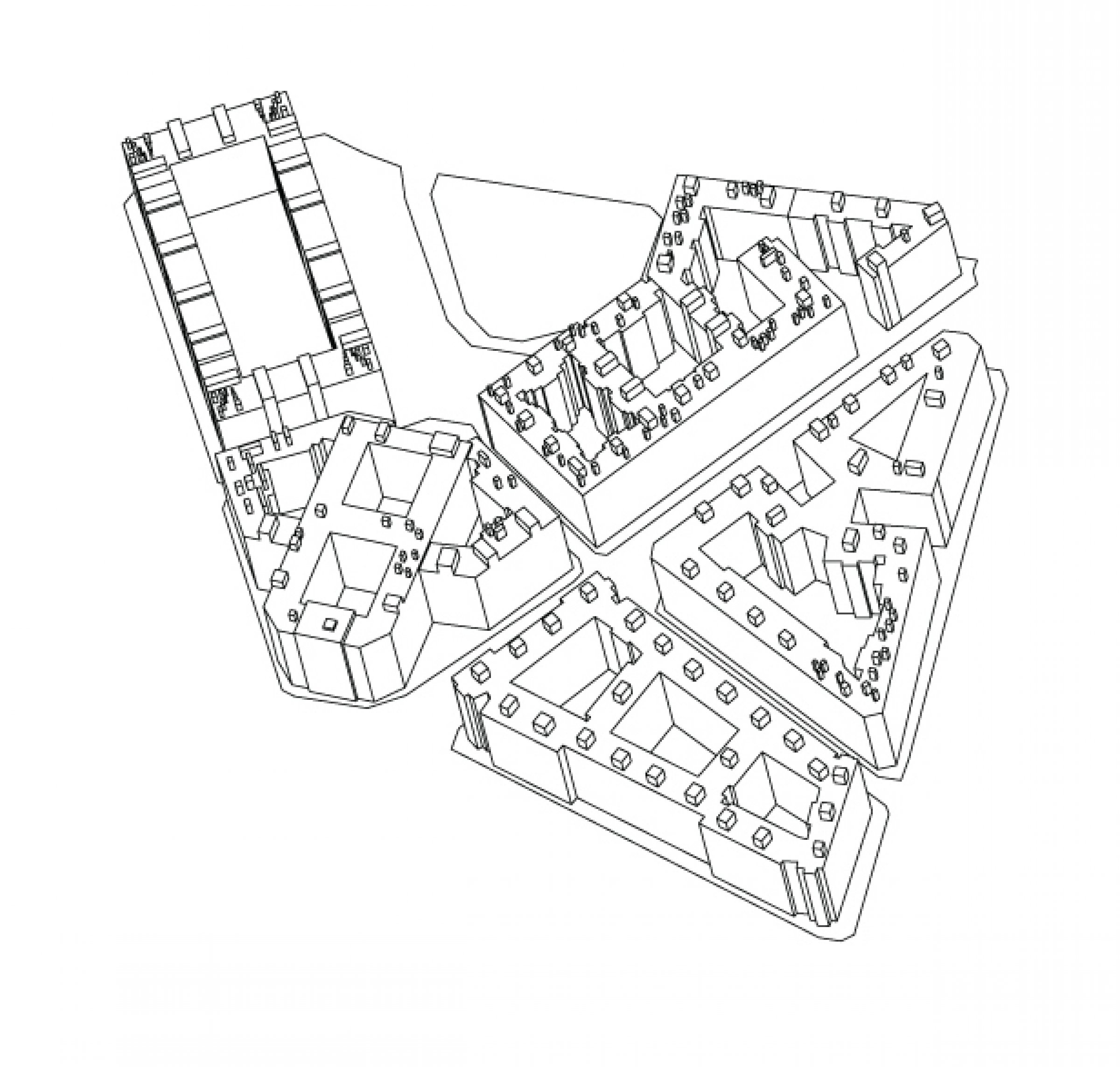 The Eric Sasse building by architect Edward Craye is a bit of an afterthought, erected in 1952, therefore already tried and tested. It is part of the city ensemble, yet at the same time an addition, inferior to the originals of the interbellum. The building is due for replacement. The analysis is rather firm. There is room for improvement. However, not just anything would fit. A new addition must show more ambition than the previous attempts. How to make this afterthought a worthy addendum, in the spirit of the patrimony?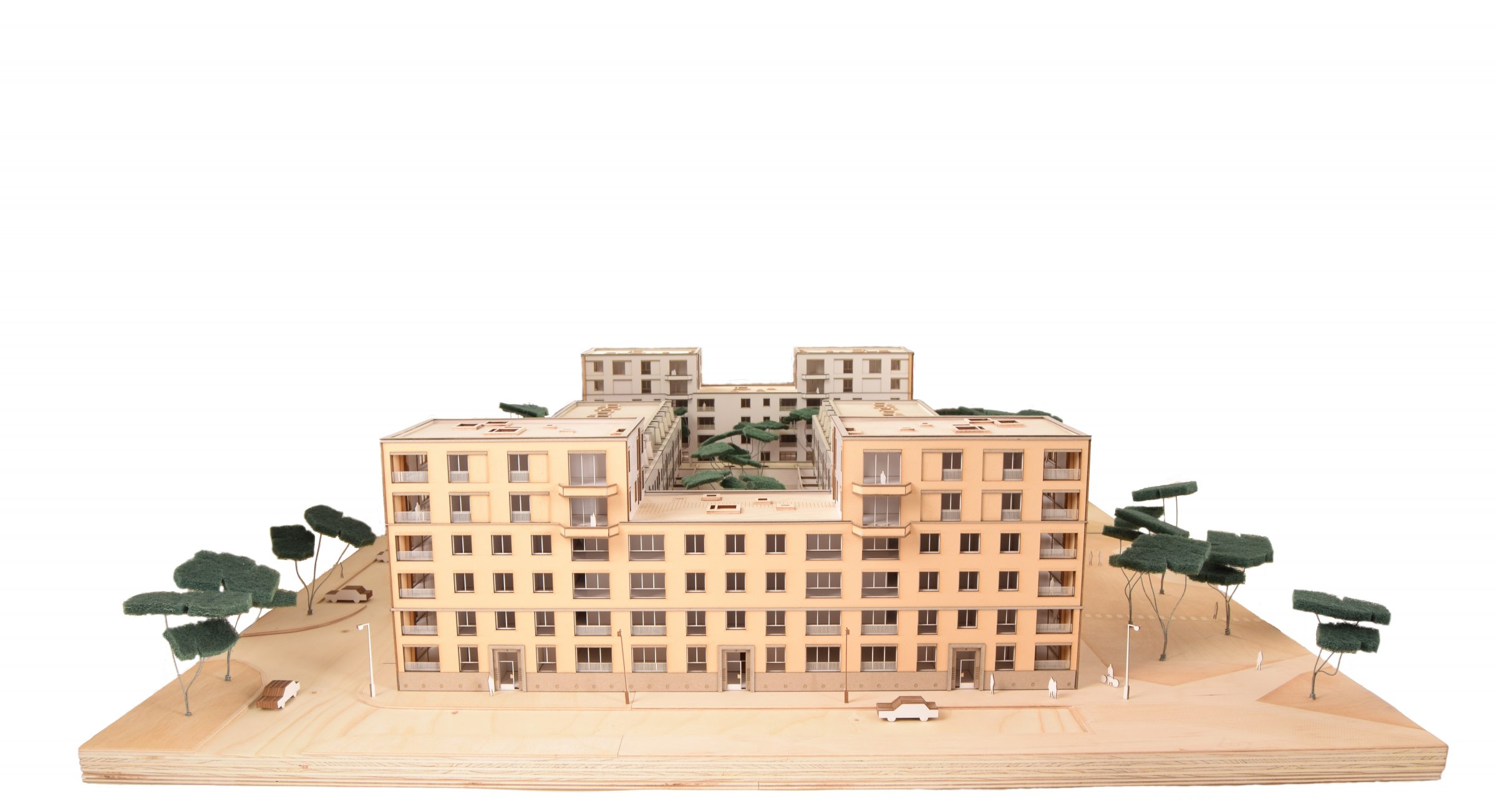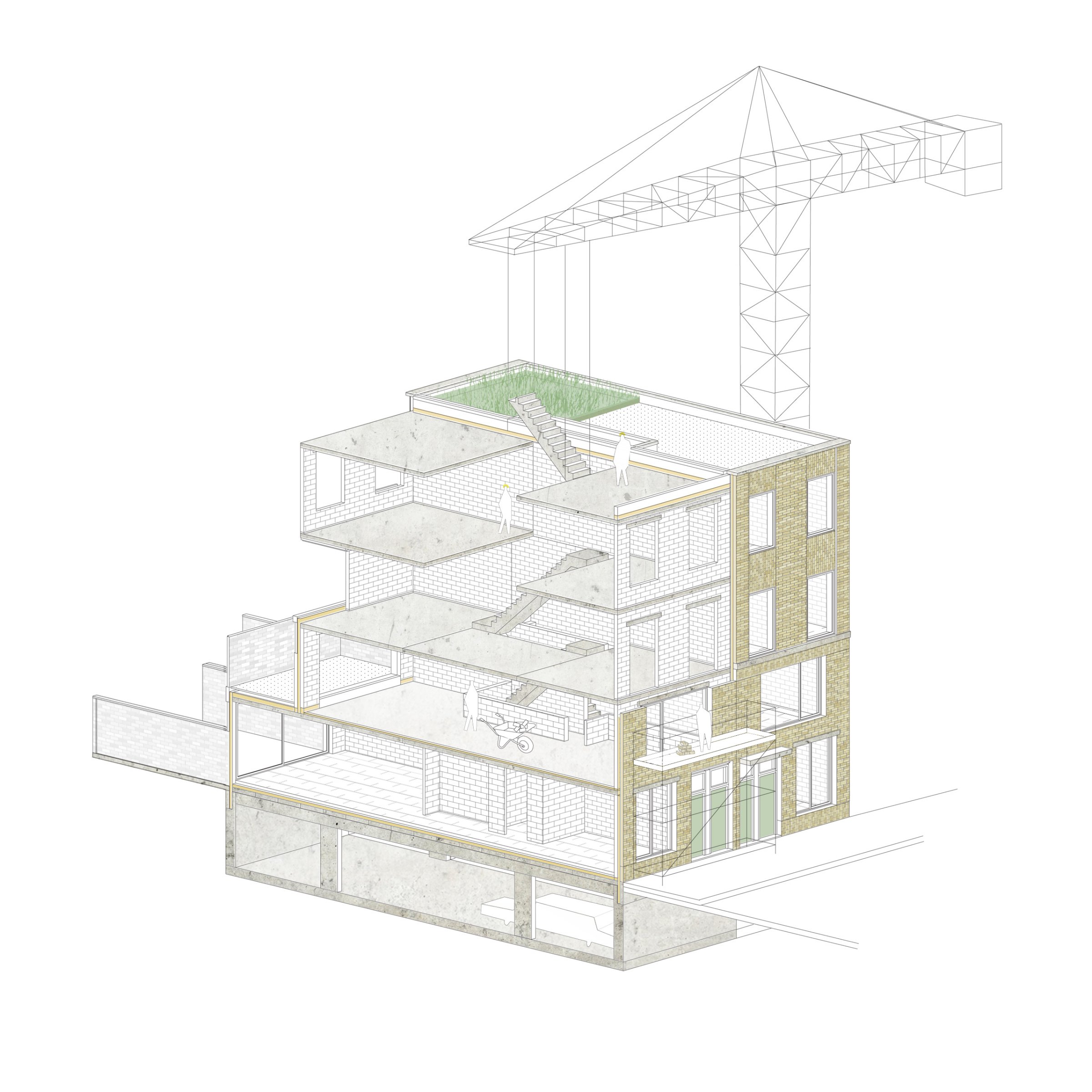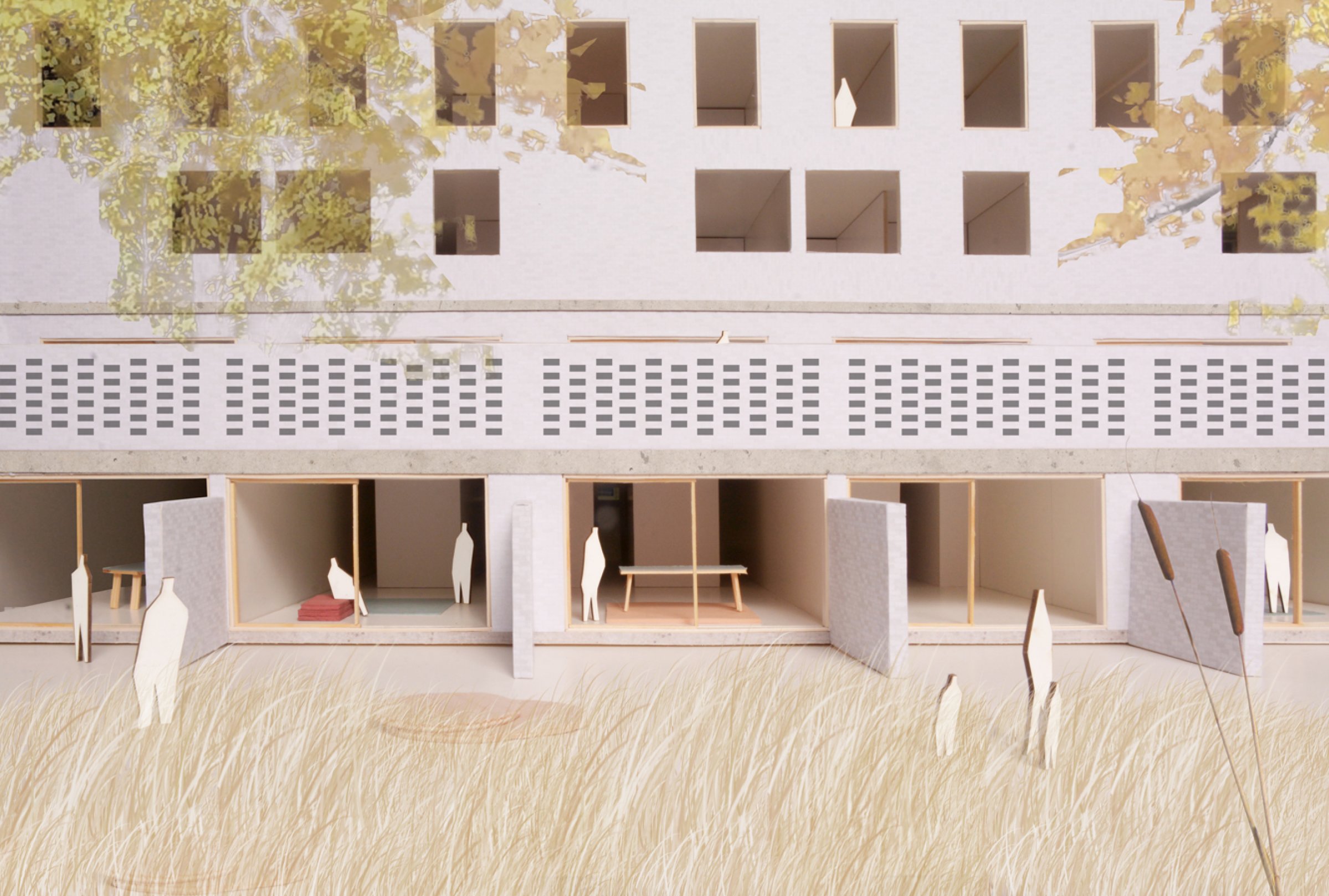 The building block is articulated, based on the program, avoiding the mix of user profiles. Identity starts from recognizability. Two higher apartment buildings on the short side, two lower rows of ground-bound duplex houses on the long sides of the block.

Four gates and an interior area. All terraced houses have their own front door, all apartments have an entrance hall. The apartments benefit from an haute-parterre, so the view inwards is minimized and providing the underlying bicycle parking with daylight. The addresses are always on the street and we avoid an inversion of the city block. We bundle the front doors so they can stand up against the sturdy mass of the building block.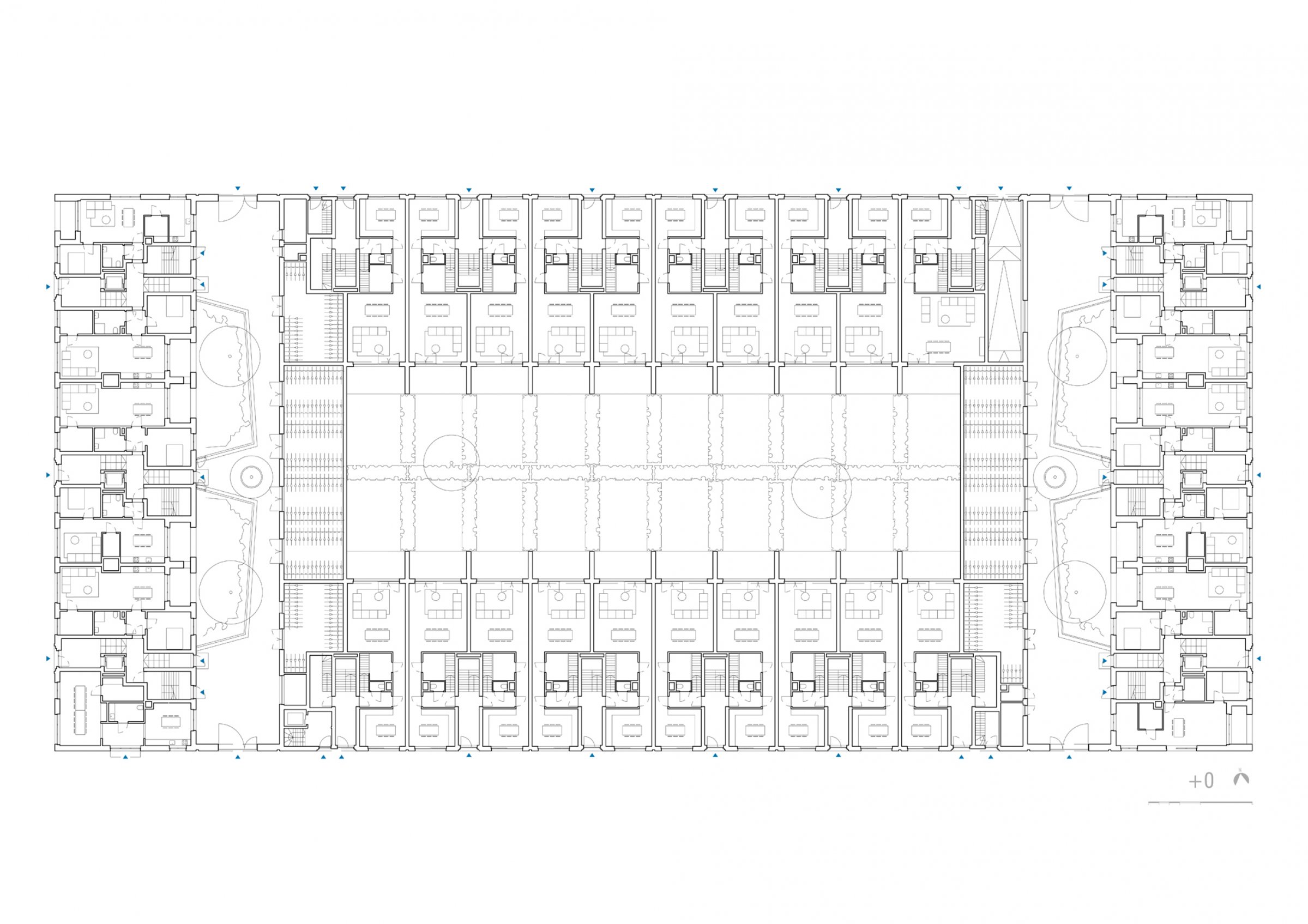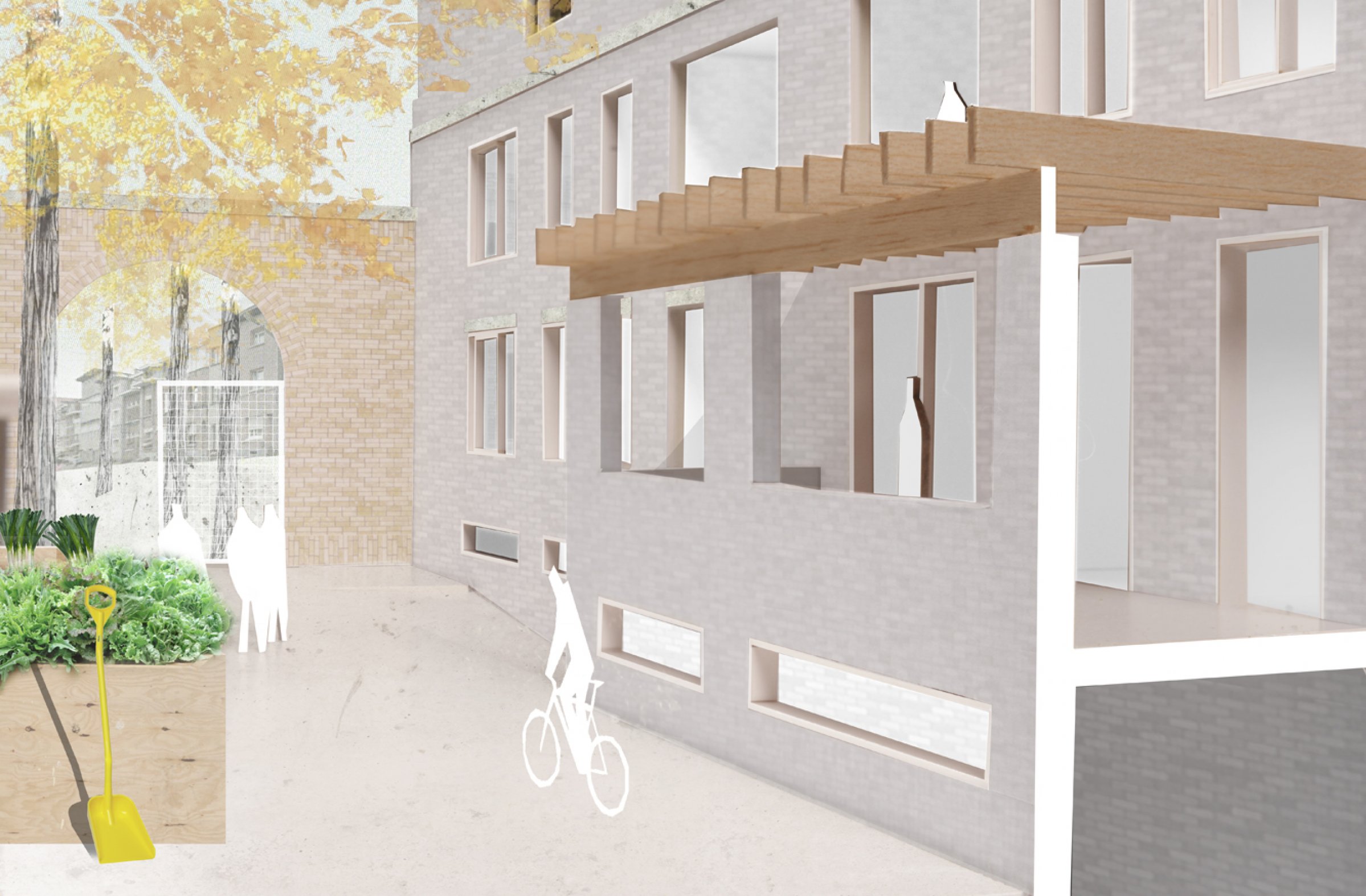 The use and programming of the ground floor and the relationship of the plinth with the public domain, both organize the ideal relationship between resident and passer-by. We have given the building a clear articulation. A two-level urban plinth goes around the entire building block and gives the building a secondary 'datum', like paneling of the square and the streets. The brick bonding here is larger in size and texture, a subtle and affordable version of the natural stone plinths in the neighborhood.
Four wide gates serve the spaces between the terraced houses and the apartments, resuming the formal idiom of the surrounding buildings of the larger ensemble. Furthermore, they render the modest ambition of collectivity. We opt here for a few clear green accents and trees, eventuating from the square.
The stepped profile of the terraced houses creates a smaller-scale experience and a human dimension in the inner area. The boundaries and landscaping provides this outdoor room with shape and scale.