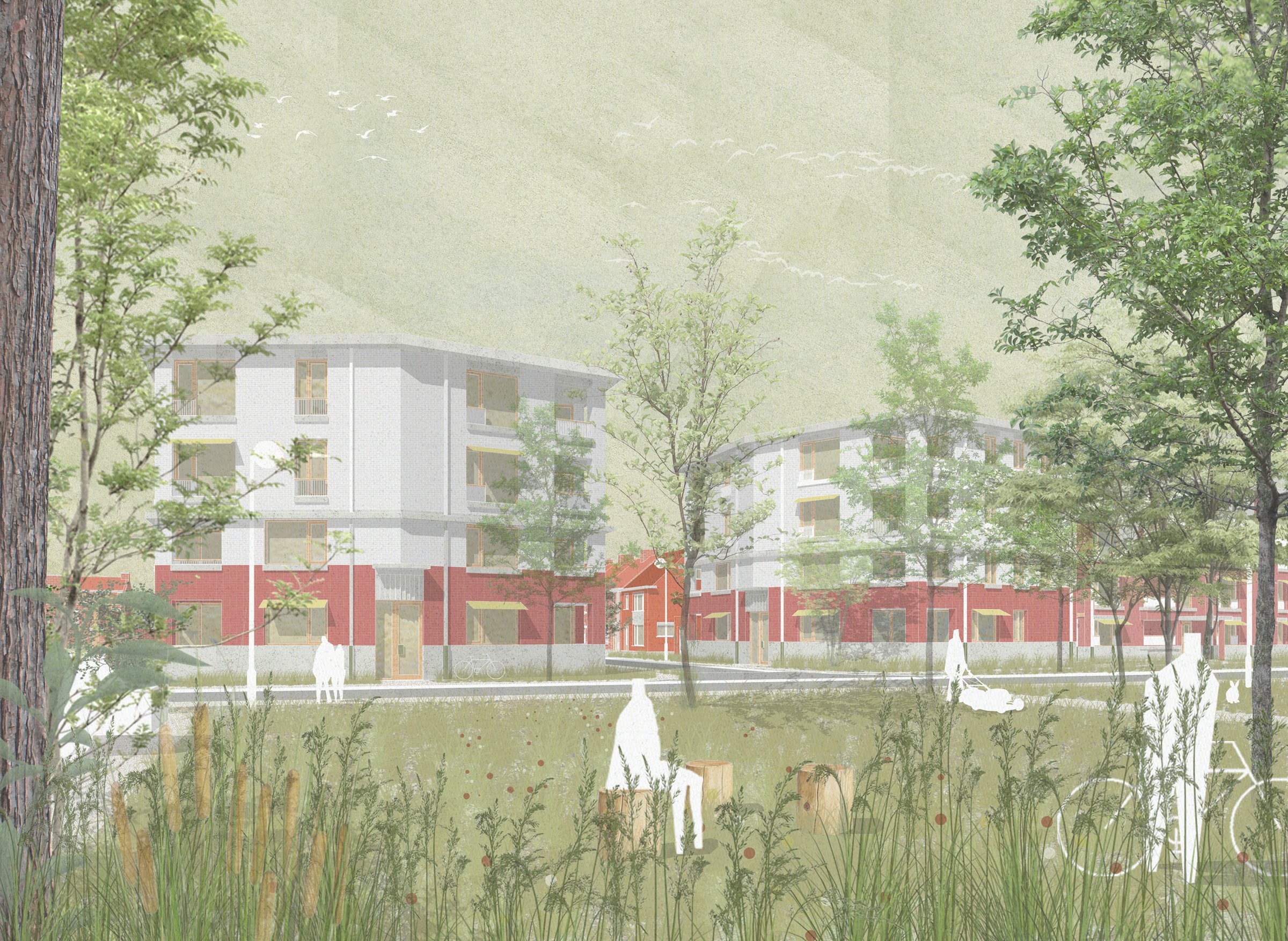 The Schrijverswijk in Zwijndrecht is a watered-down version of a garden city.

As often with post-war housing development, it actually is more like a modernist repetition of housing units, a pattern where rationality trumps romanticism. The communal gardens behind the houses have succumbed to the cars, of which there are a lot. The space lacks hierarchy.

The southern edge of the neighborhood borders a big highway exit and on the southeast there's a large industrial zone with notably the warehouses of Van Laere. In between runs a tiny brook. In the nearby future, this small valley will be part of the Ringland development, connecting the Schrijverswijk to a larger green infrastructure surrounding Antwerpen.

By strictly not building in the valley and very precisely placing all new houses and apartments in the existing neighborhood, we can enhance both 'garden' and 'city'. The soberly framed houses and cute back alleys are a starting point and inspiration for the new Schrijverswijk.
Replacement buildings for social housing district
Zwijndrecht-Belgium
Closed Competition Open Call - Laureate
2019-
Client: Woonpunt Schelde-Rupel
In collaboration with: BUUR, BAS