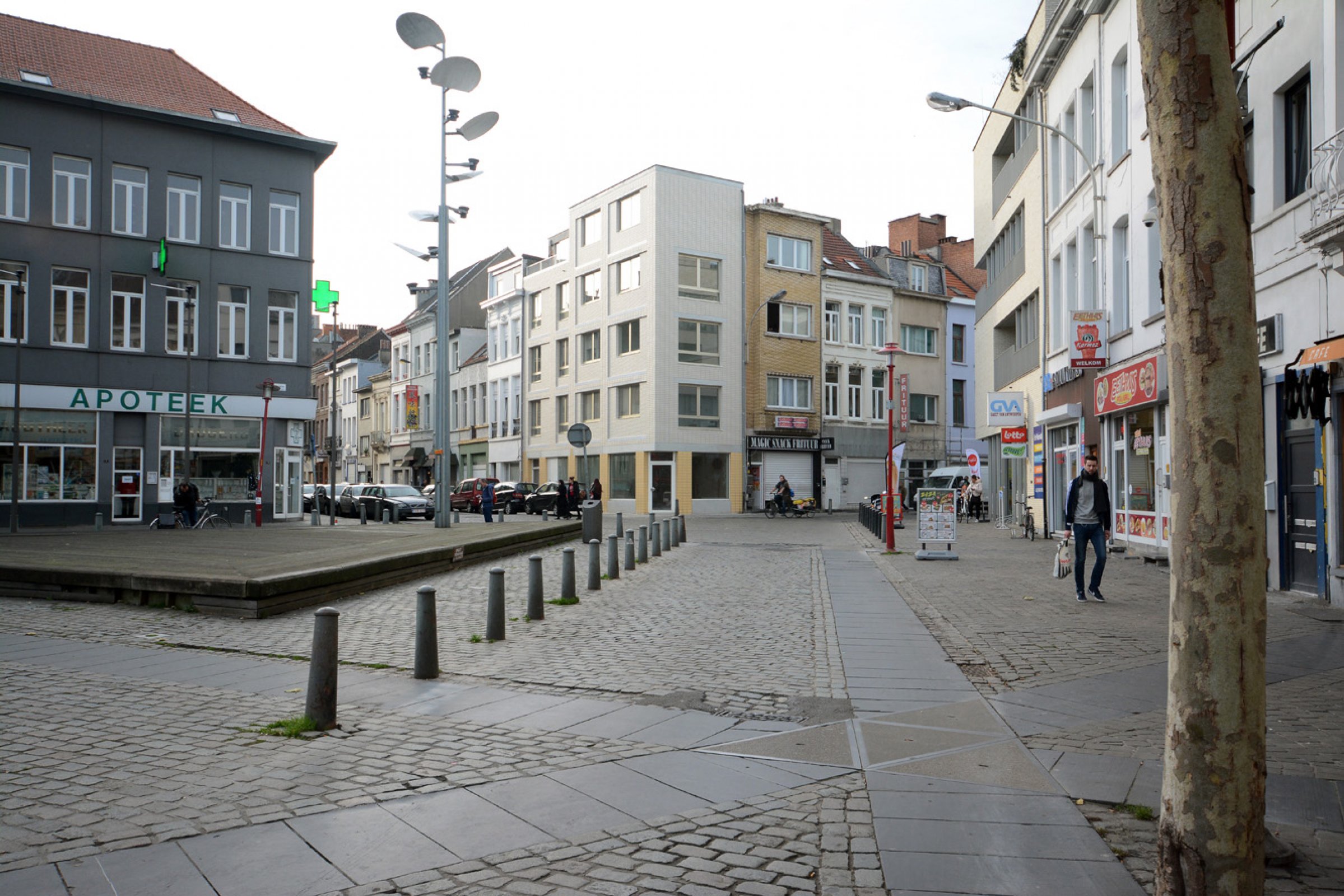 Until the sixties, the De Coninckplein in Antwerp was a vibrant part of the city, in the middle of the Antwerp Central Station quarter. It's decay started from the 1970s onwards. In 2005, the opening of the new Permeke library gave new momentum to the square, which today displays real urbanity again, honest and without frills. New bars pop up and AG Vespa invests in new business activities and its residents. On a narrow plot, we make a compact contribution to urban renewal as well.
Commercial space and 4 private houses
Antwerp-Belgium
2014-2016
Client: Private
Structural engineering: Planet Engineering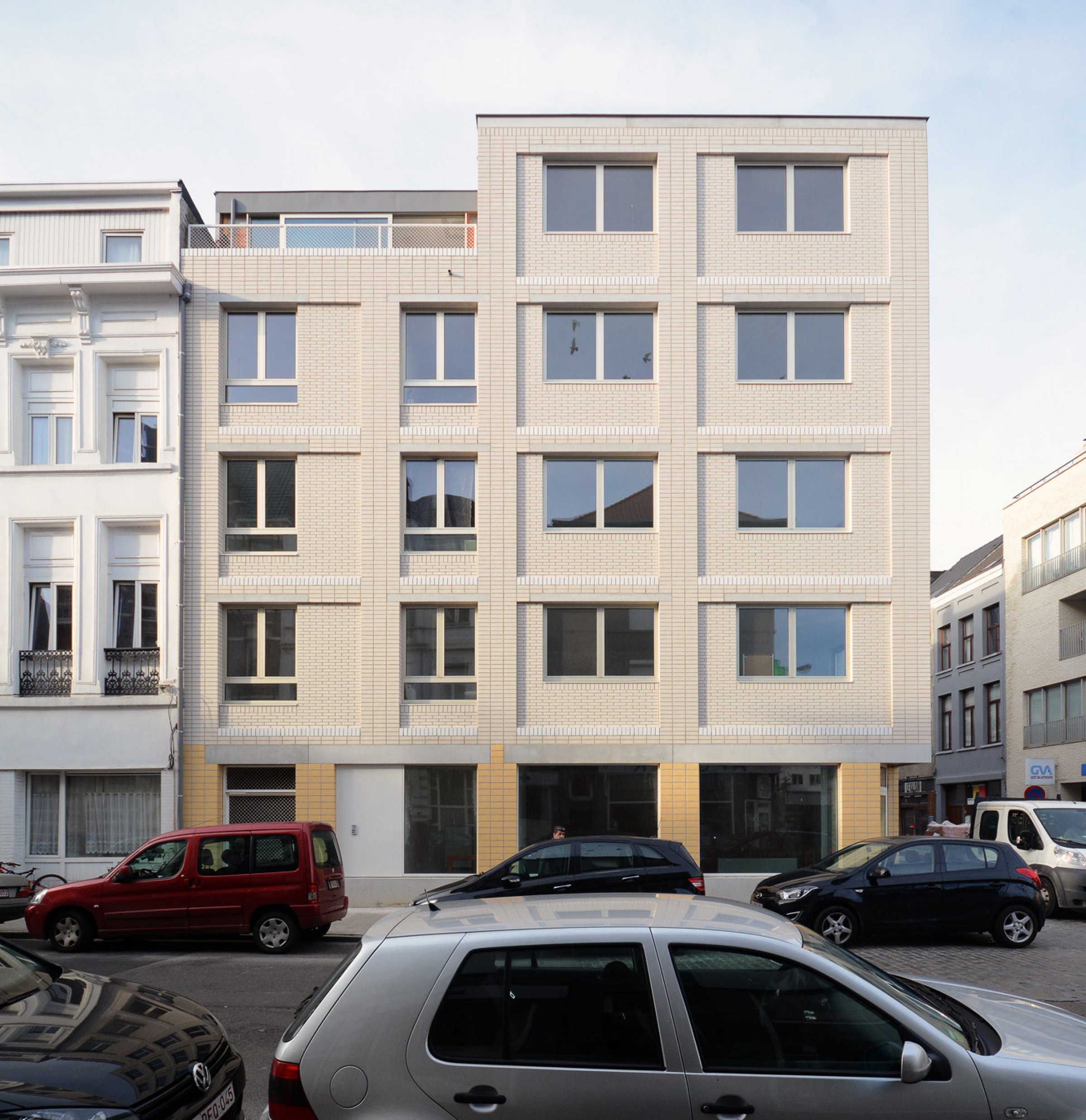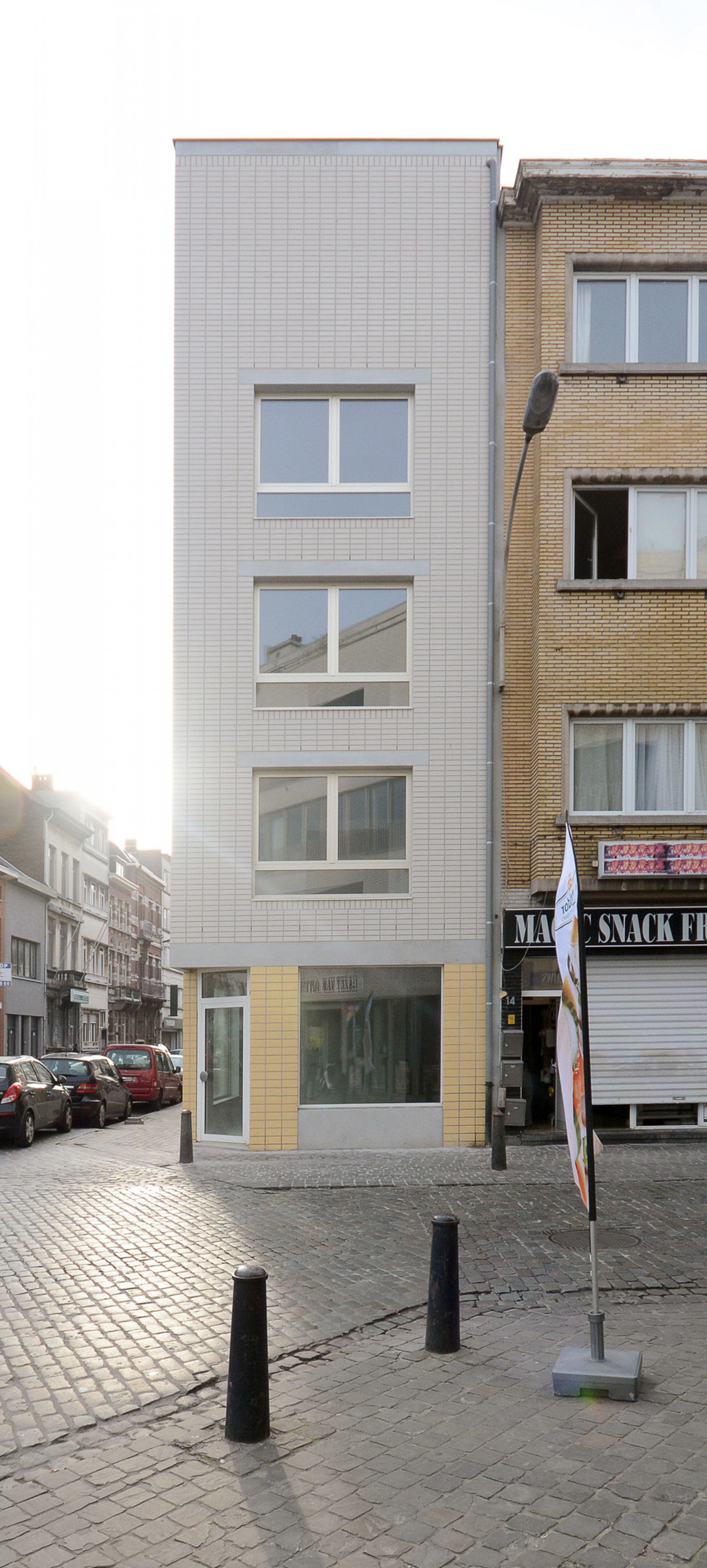 Four houses on top of a small shop all benefit from both the long and the fronting façade, the two of them prominently addressing themselves to the triangular square. The apartments are organised as simple enfilades, with a staircase in the axil of the plot. The articulation of the façade avoids an integration too coarse, but blatantly adopts the grain and the materiality of the neighborhood.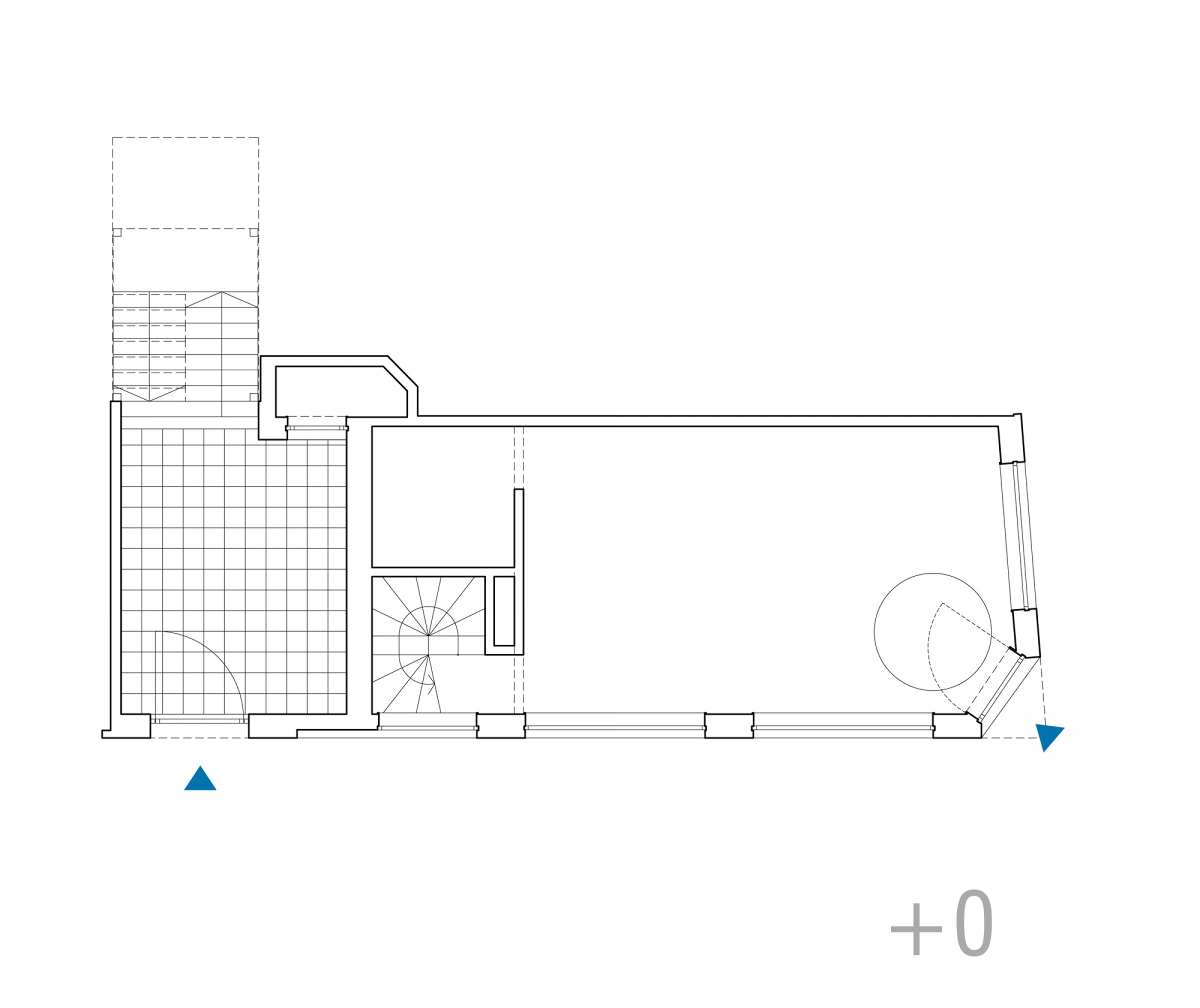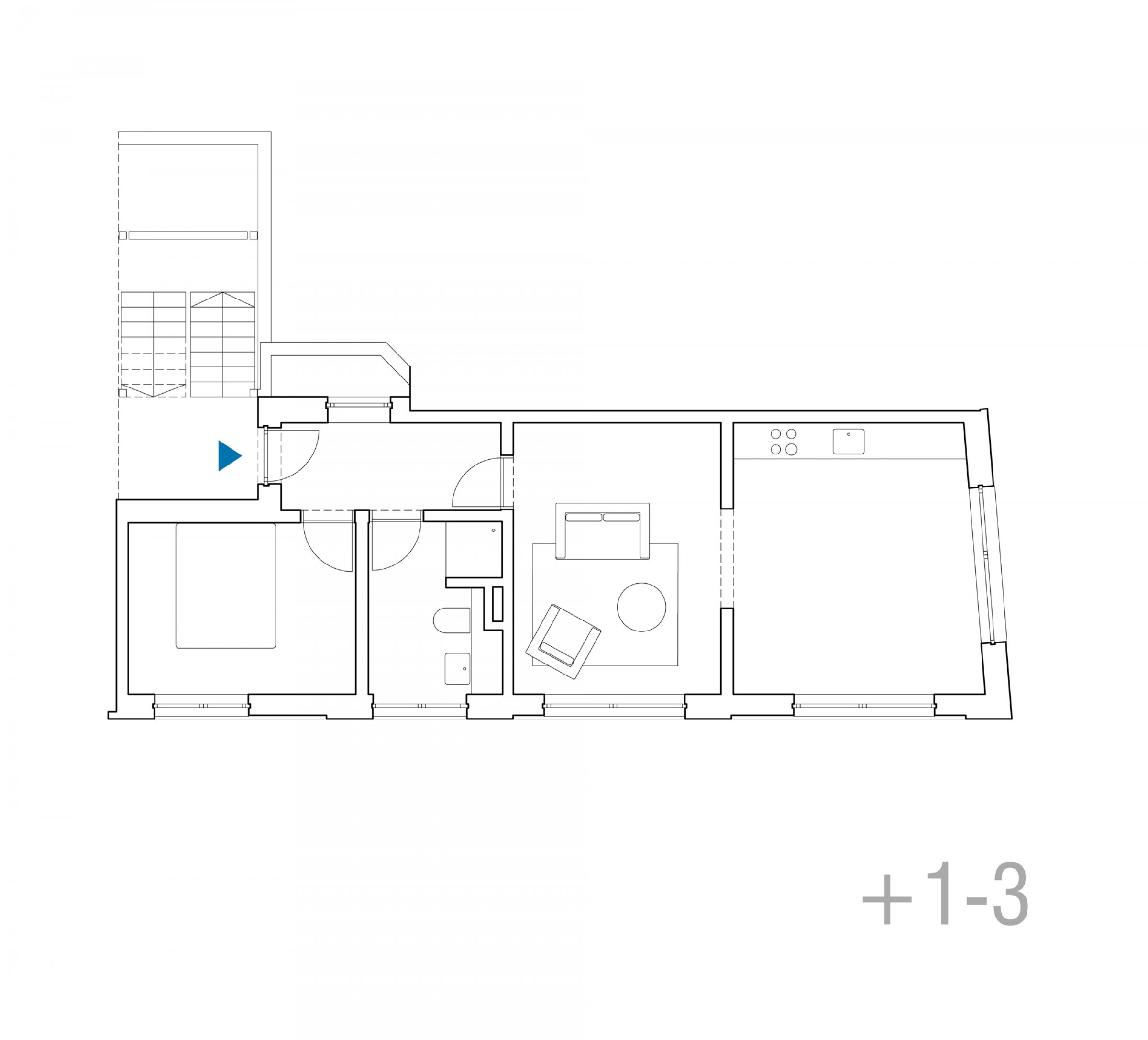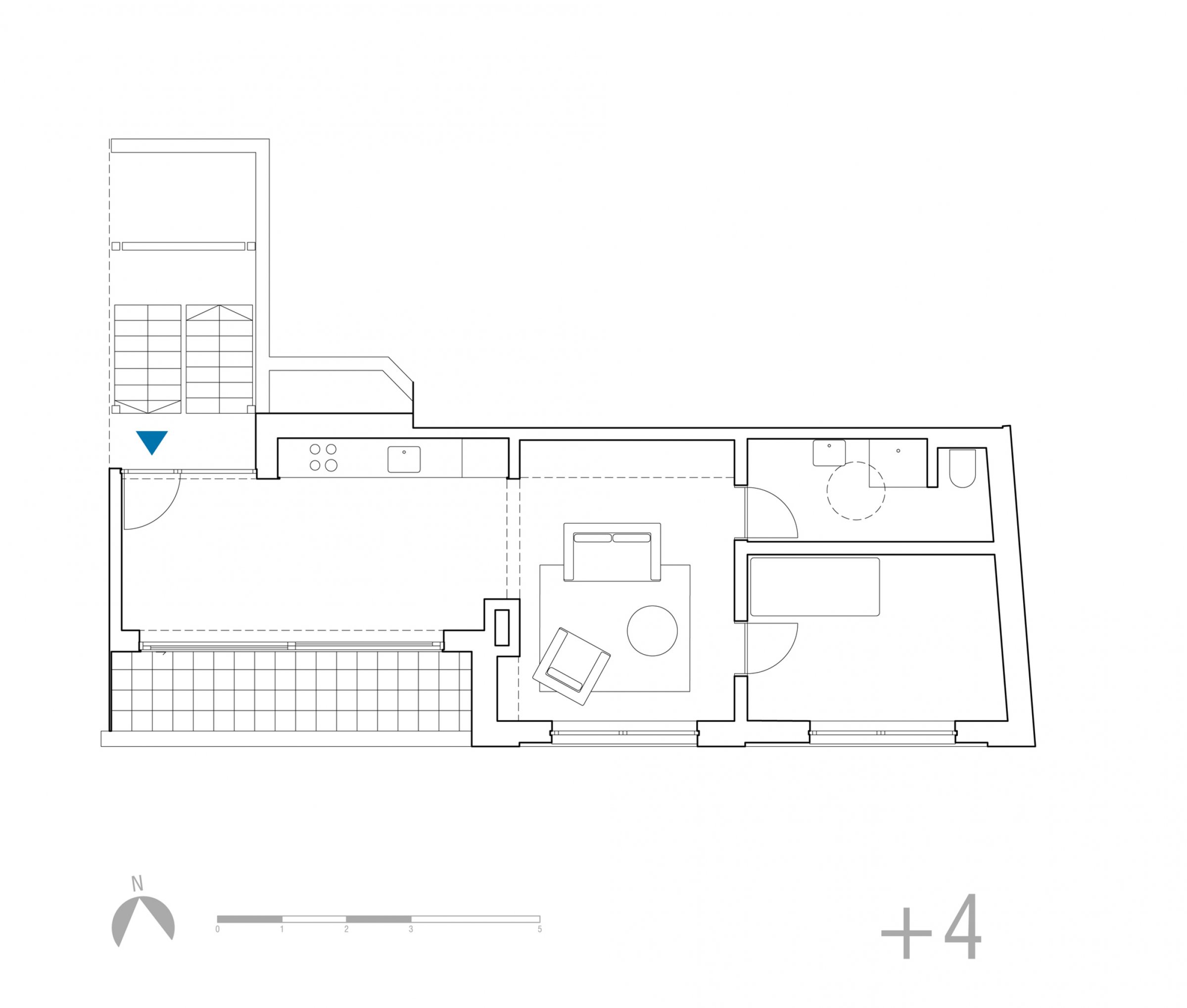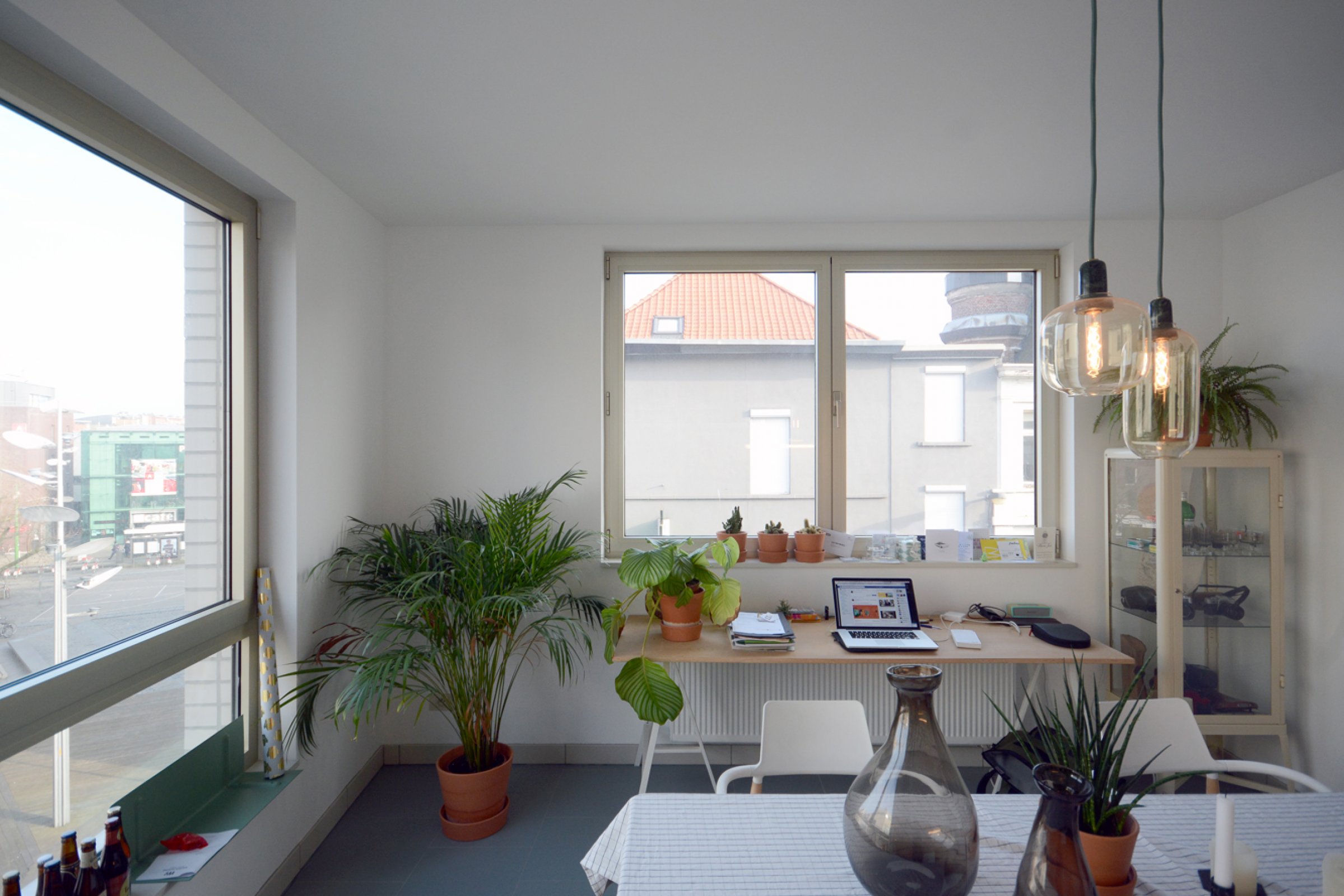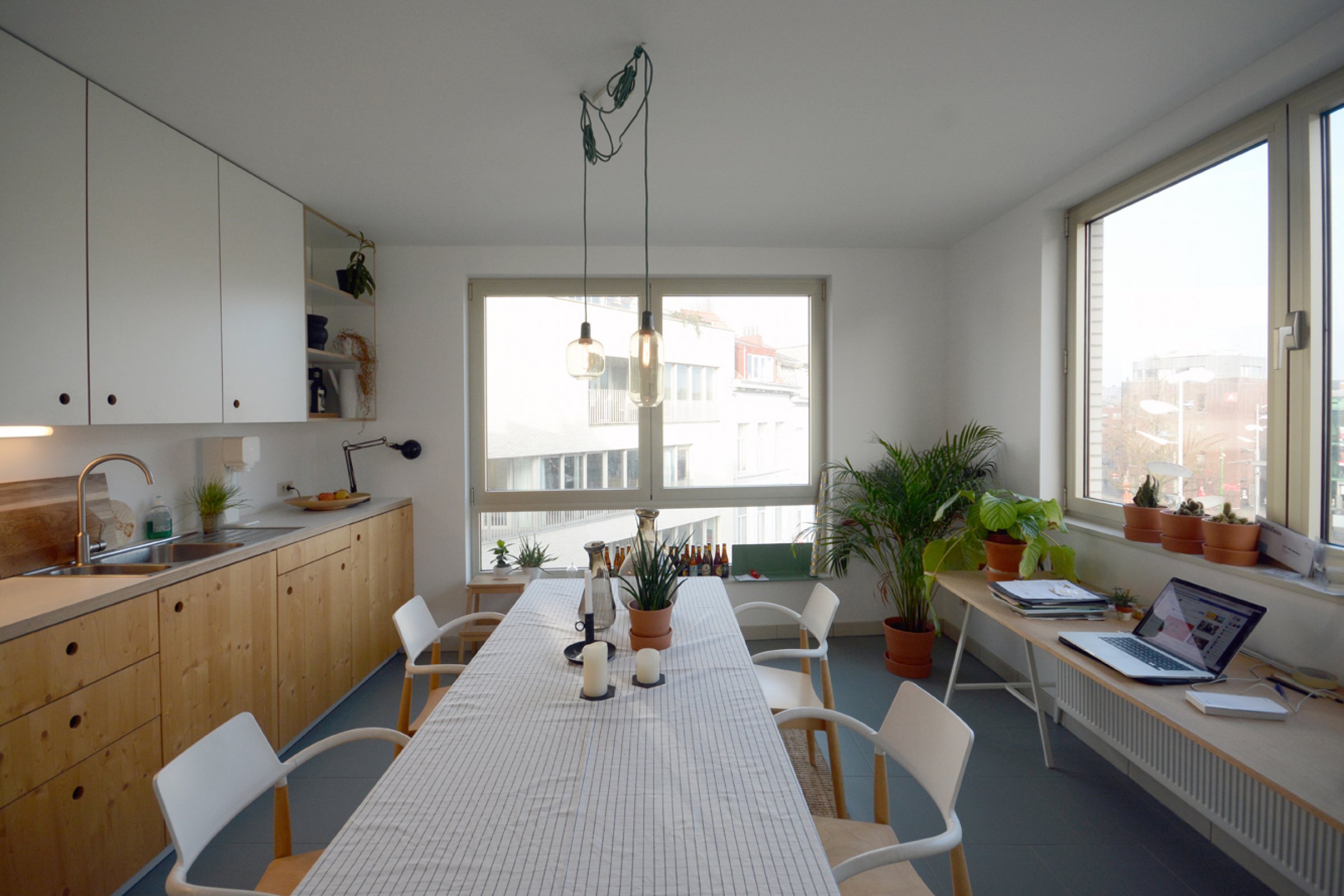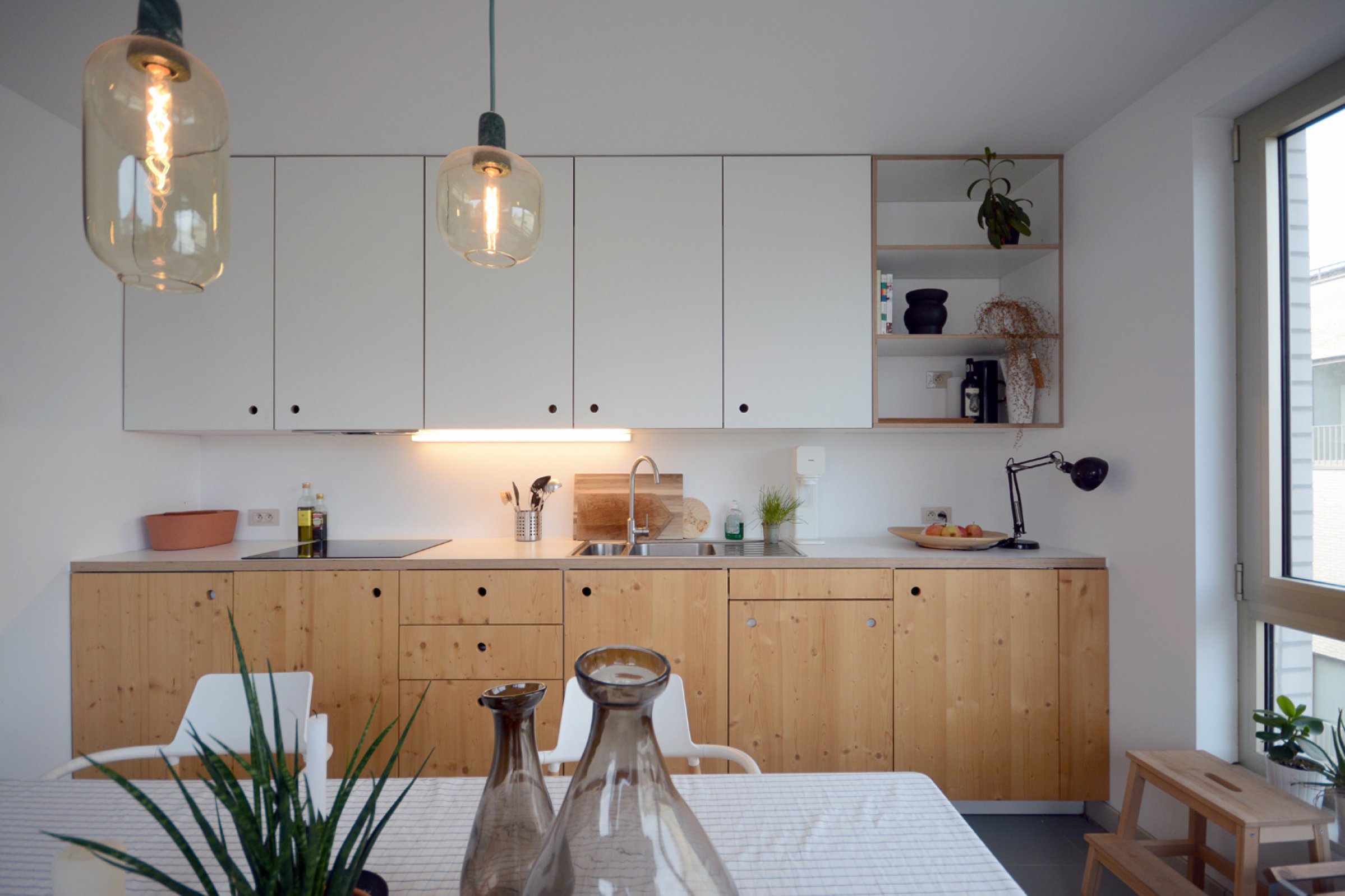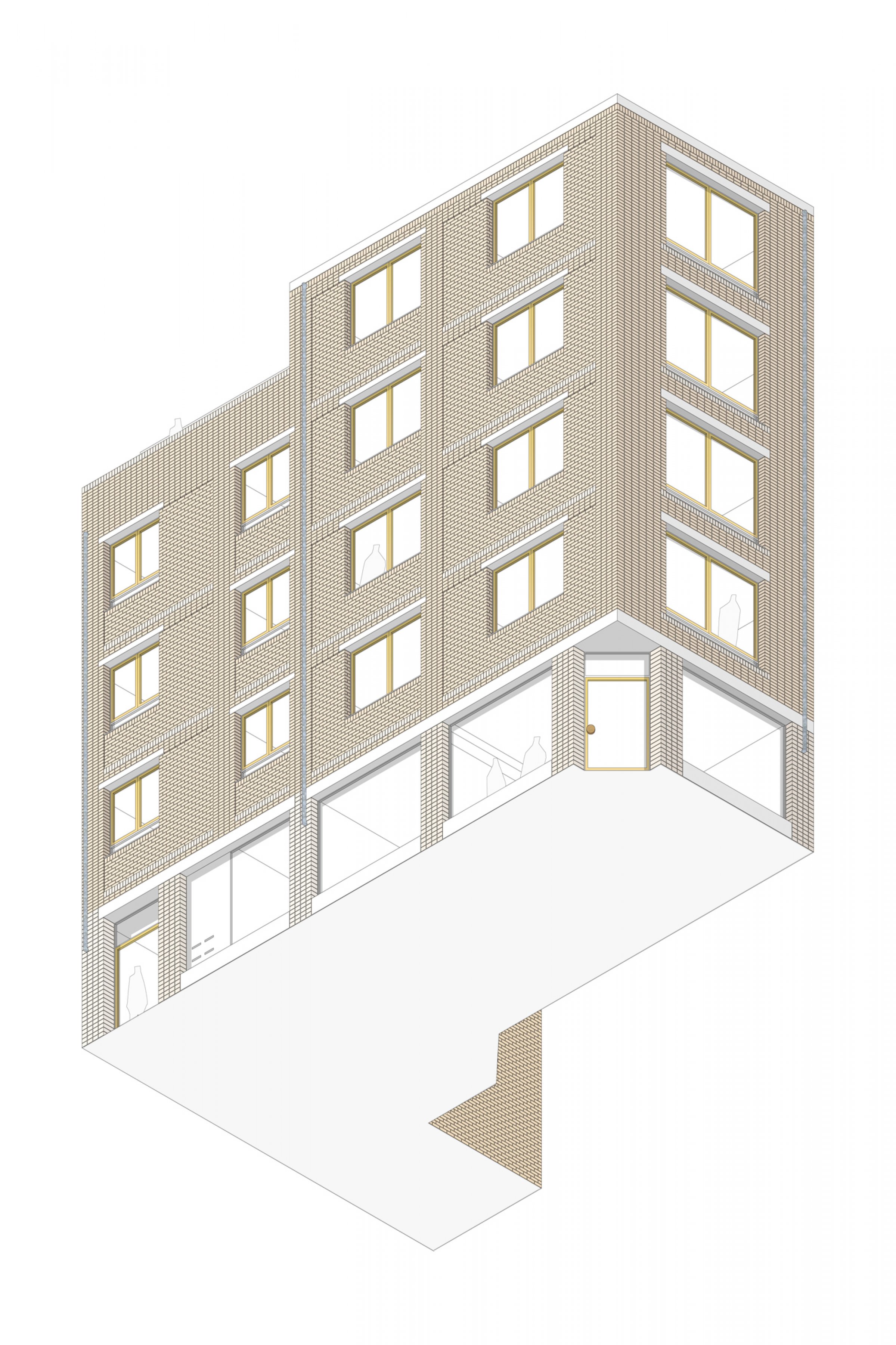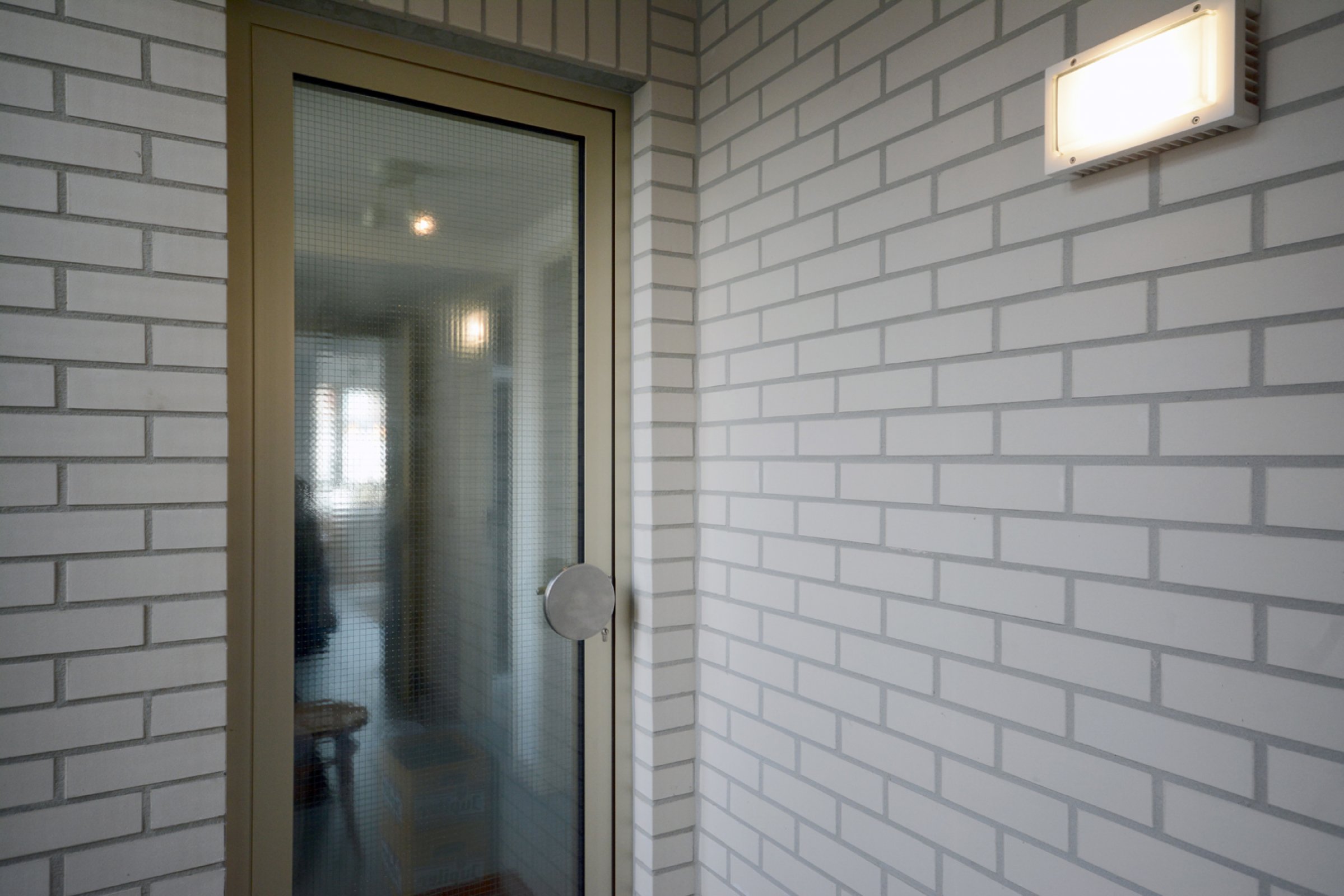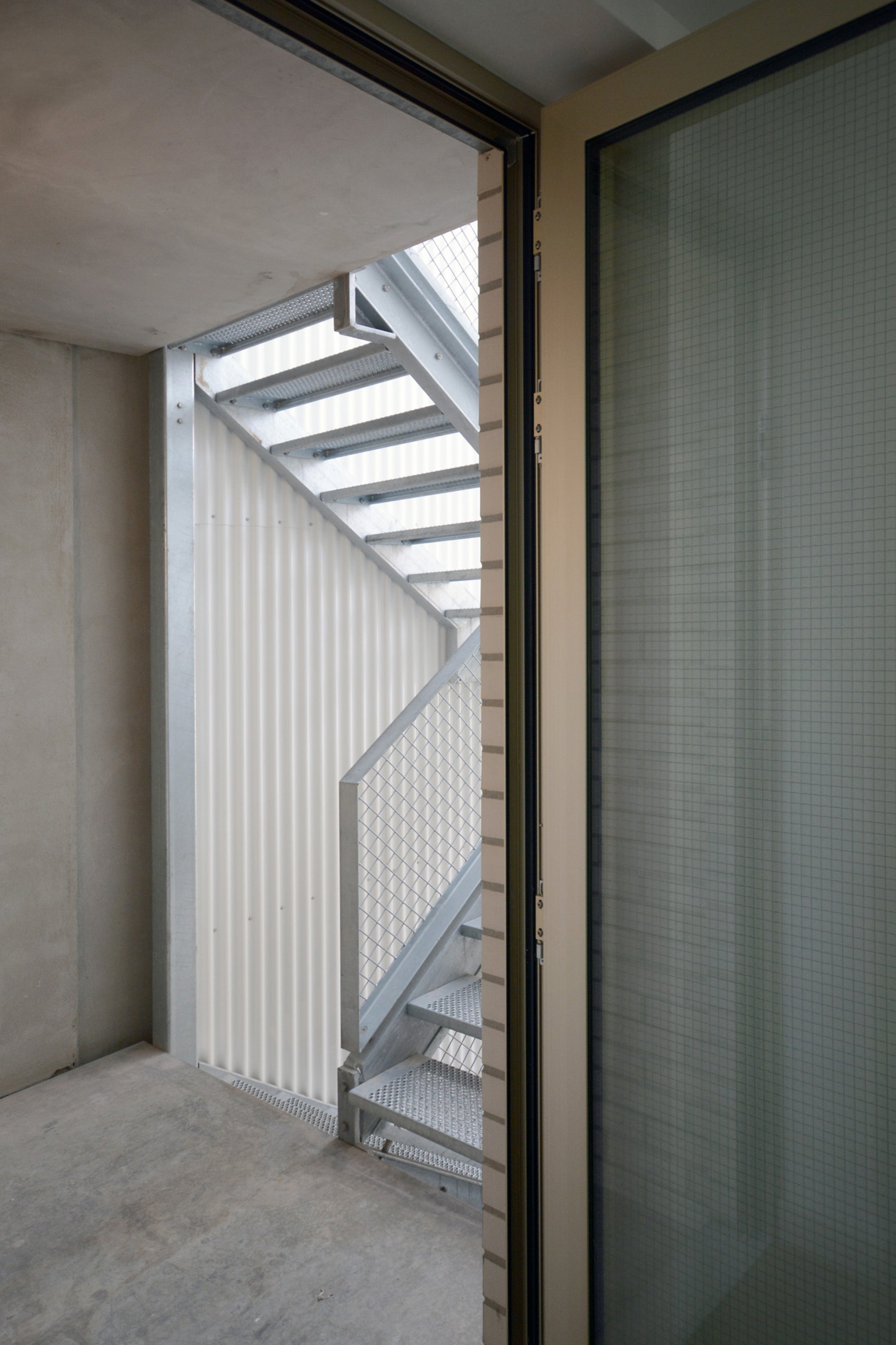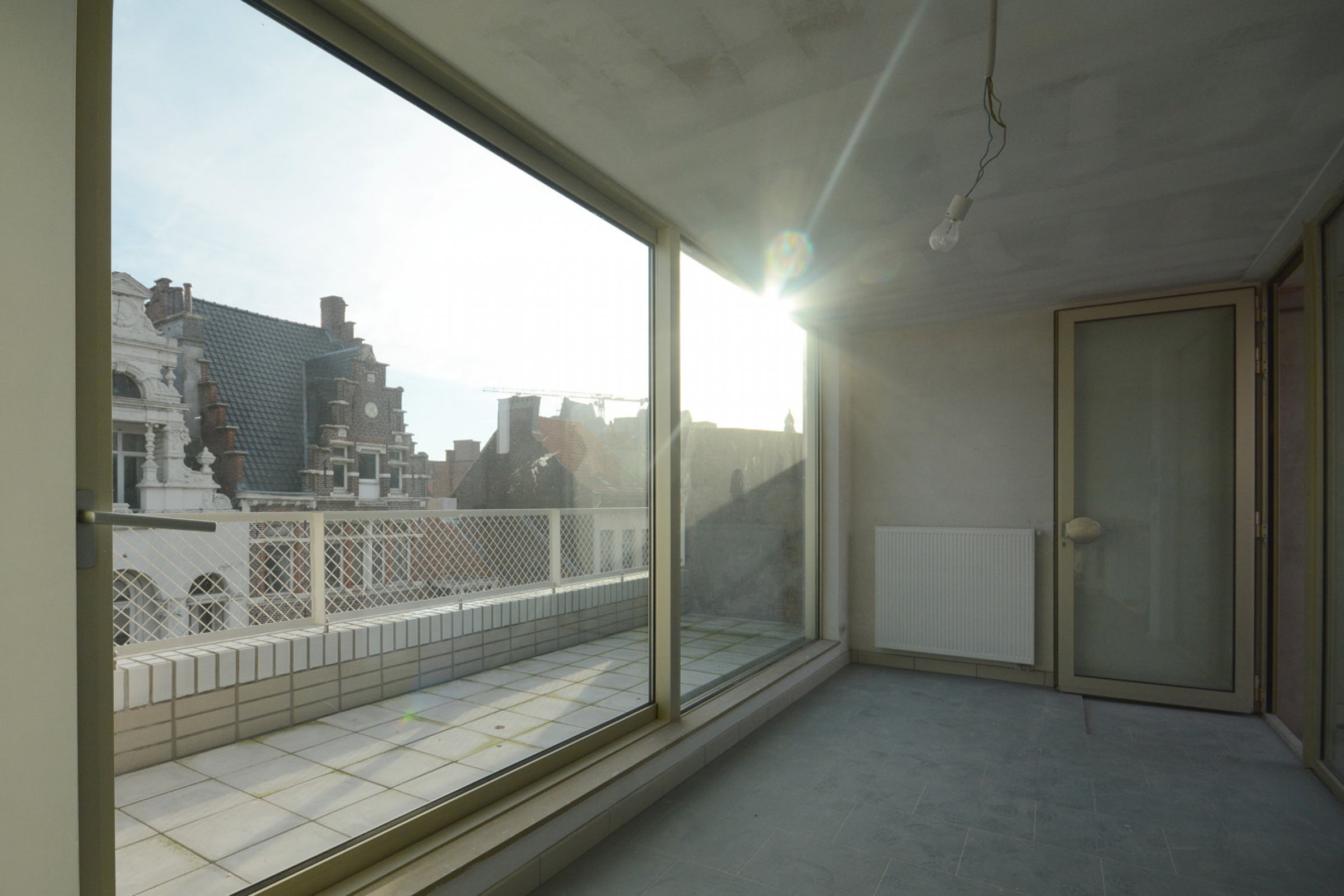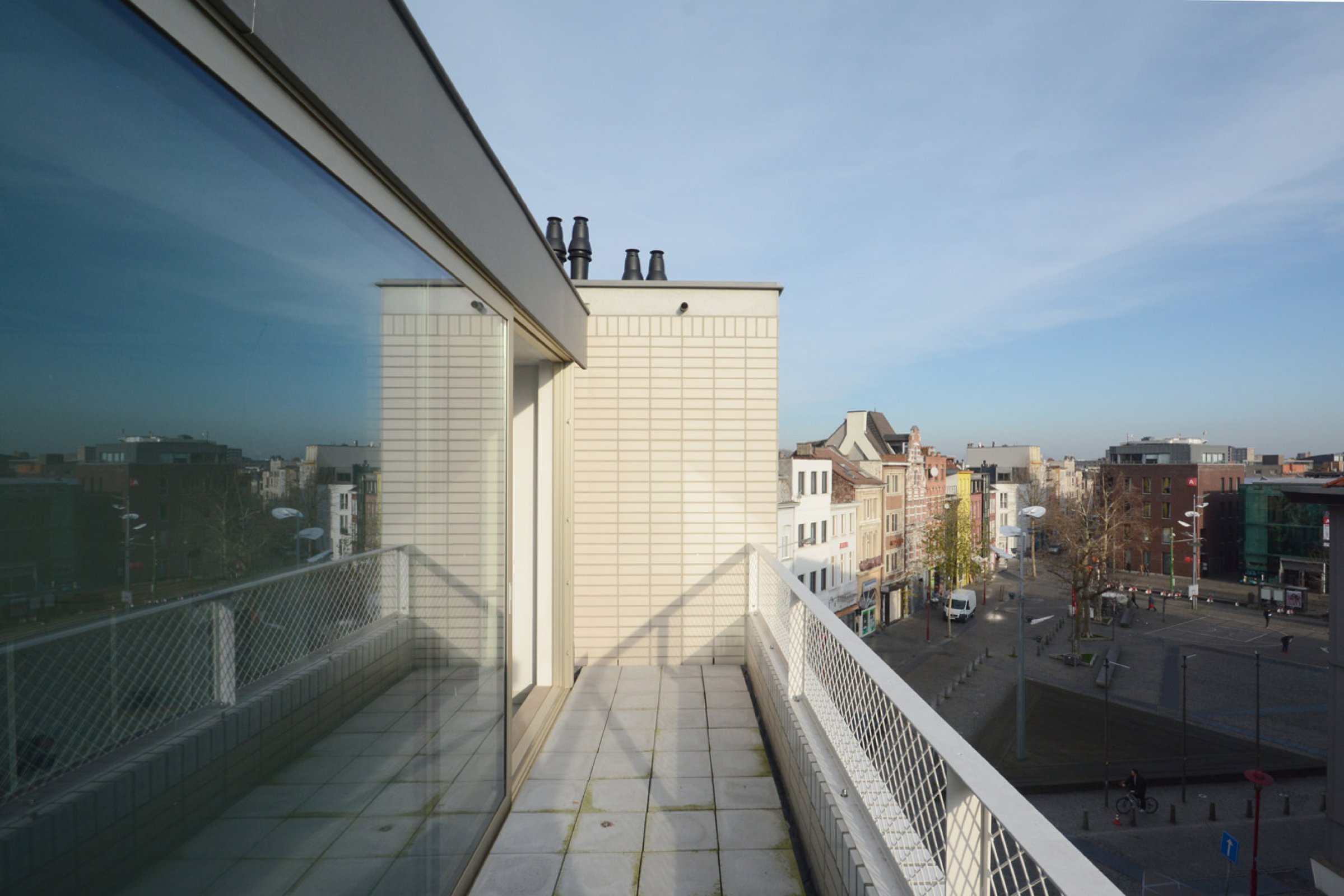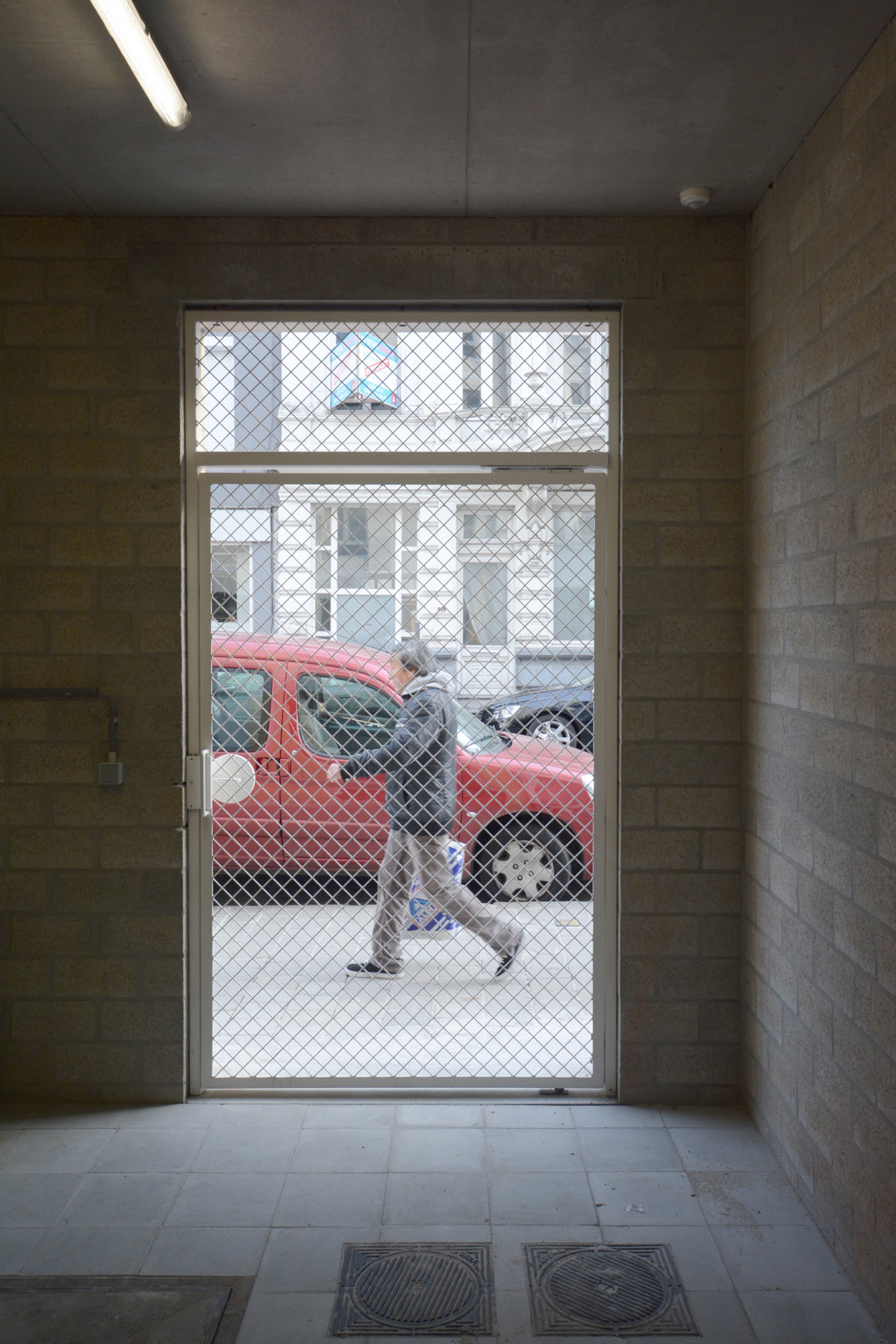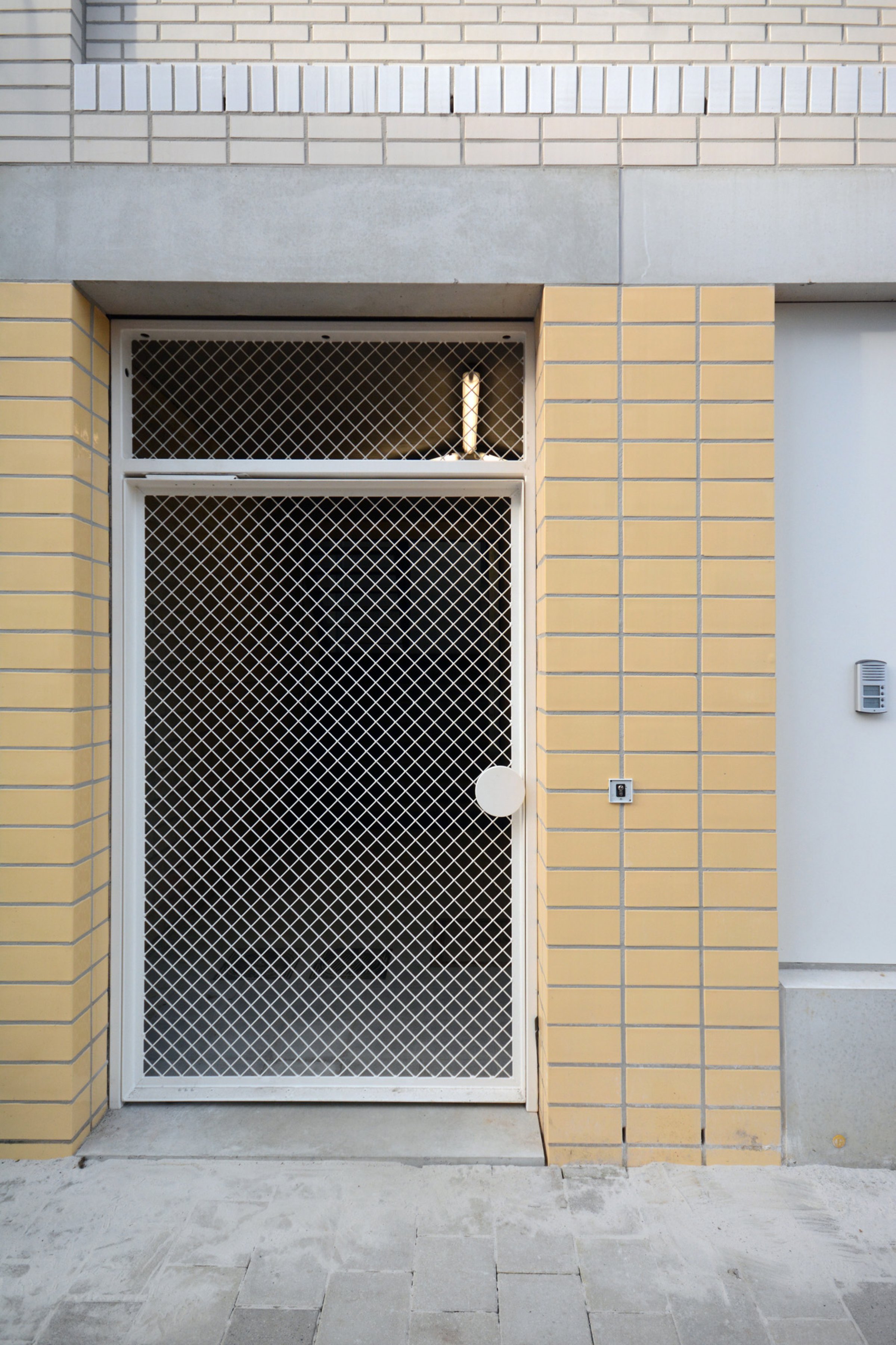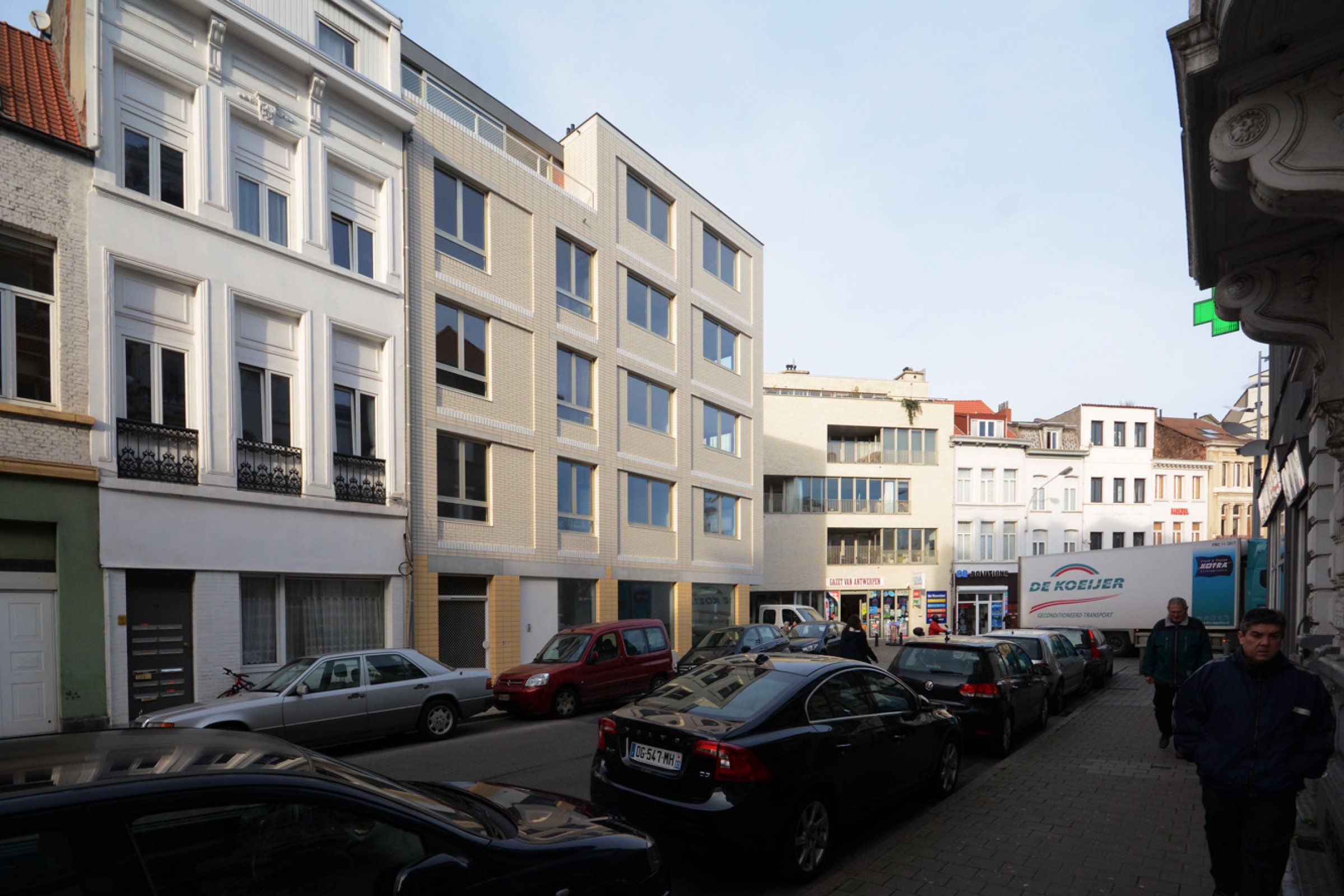 photography Tom Verstraeten