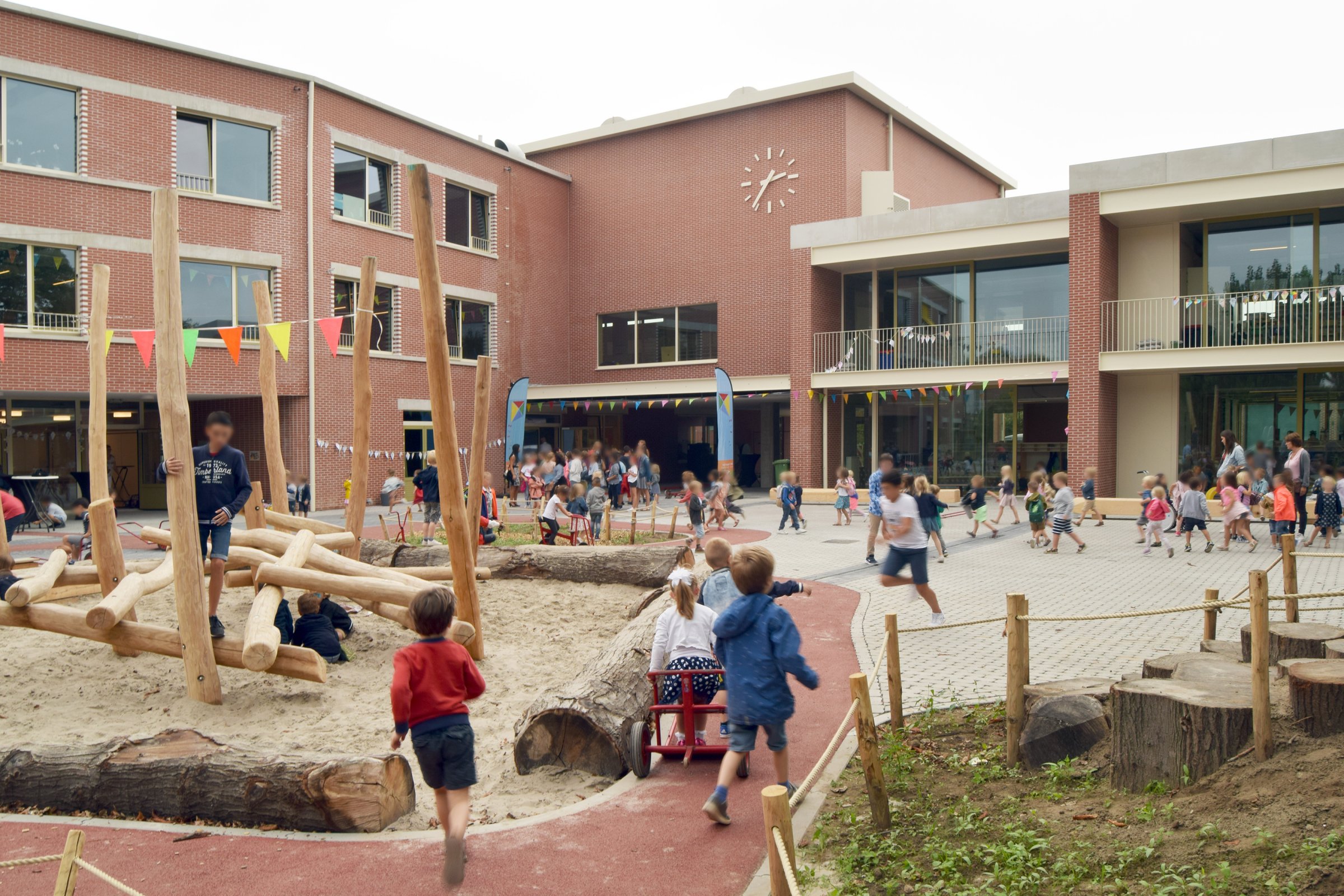 The 20th-century belt of Antwerp is an assemblage of housing forms and building typologies. Generic, boring and beige apartment buildings alternate with a patrimony of terraced houses, ranging from simplified to meager. The district Langbaanvelden, inspired by Renaat Braem, lies as a unique and separate enclave in this suburban landscape. We choose to create the new school building as a sort of hinge, absorbing and incorporating the various sub-contexts as the greatest common factor.
Kindergarten & elementary school
Deurne-Belgium
Closed competition
2016-
Client: AG Vespa
Technical engineering: BOTEC
Structural engineering: UTIL
Acoustic engineering: Bureau de Fonseca
Landscape: Stefan Morael & Groenman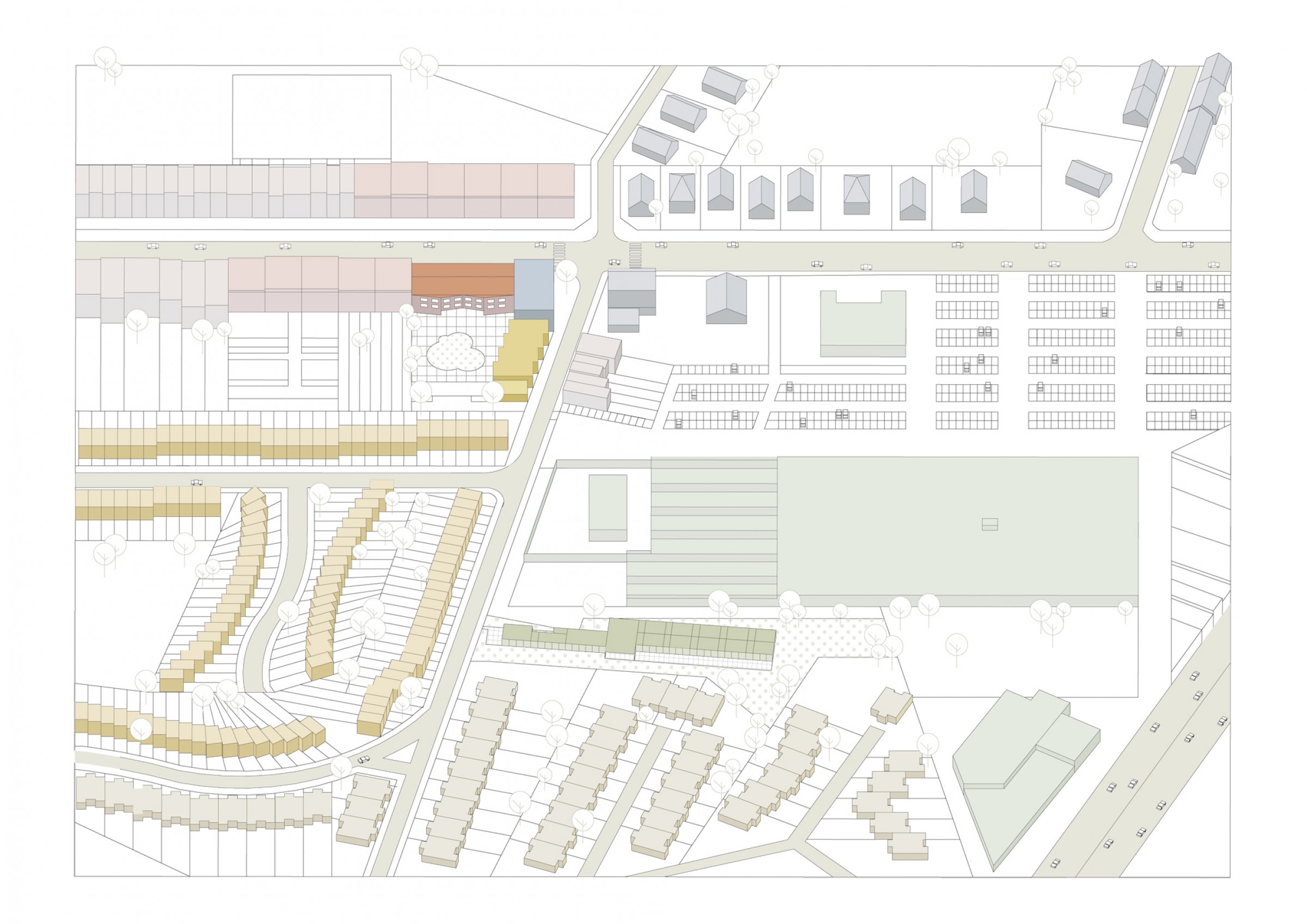 At the Borsbeekse Steenweg, the building takes up the grain of the mostly elongated apartment buildings and, in the Fort-III street, the sawtooth shape of the Langbaanvelden is paraphrased.

The corner of the building aspires a more sculptural approach, presenting itself in recognizable statement. It affirms its public and institutional character with a flagpole and timepiece. By retracting the building line on the Fort III street, we provide space for a small square, seen as a widening of the sidewalk. The entrance is in the lee of the block axil.

Royal Atheneum Deurne, Van Steenbergen, 1936 - Royal Atheneum Berchem, Van Beurden, 1935 - Municipal Normal, Van Averbeke, 1929 - Antwerp Maritime Academy, Van Kriekinge, 1931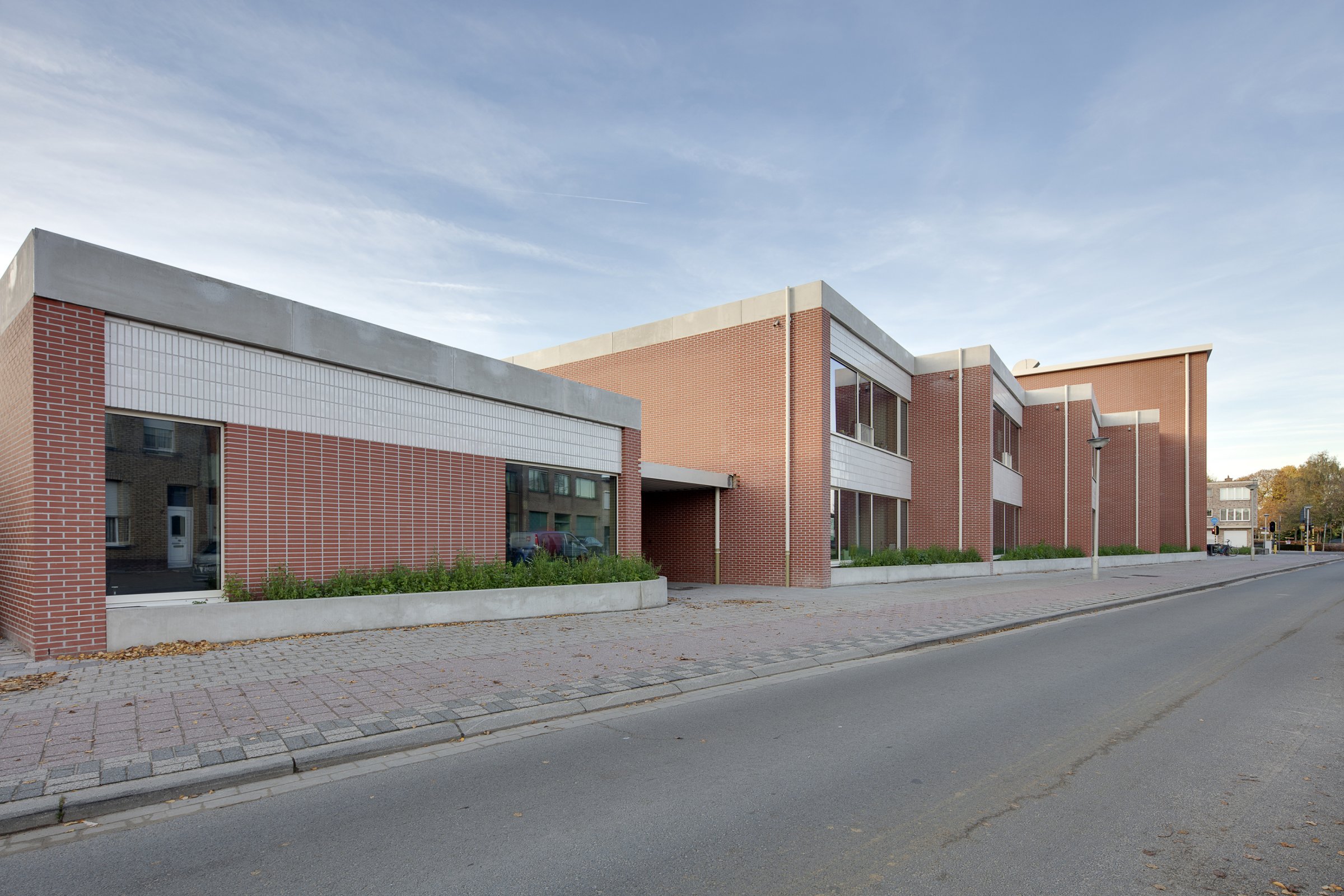 The combination of the three building typologies recalls the themes of the range of many beautiful modernist schools in the outside districts of Antwerp, characterizing the interbellum major school building campaign . Keeping the Deurne Atheneum by Eduard Van Steenbergen in mind, the building takes various forms, depending on the position and the address. It fits in the existing conditions and context, without losing its autonomy.

The three building parts are not only a formal theme, they represent the main program components of the school as well. The kindergarten classes are situated in the cogged volumes on the quiet Fort-III street. The primary school classes are at the top of the refectory on the Borsbeeksesteenweg side. In between -on the corner- we situate the entrance zone, the sports hall, teachers room and offices.

The program, structure and façade parties become a self-explanatory tributary to each other. Form follows function follows form. The building becomes intelligible from the inside out and vice versa. Triptych.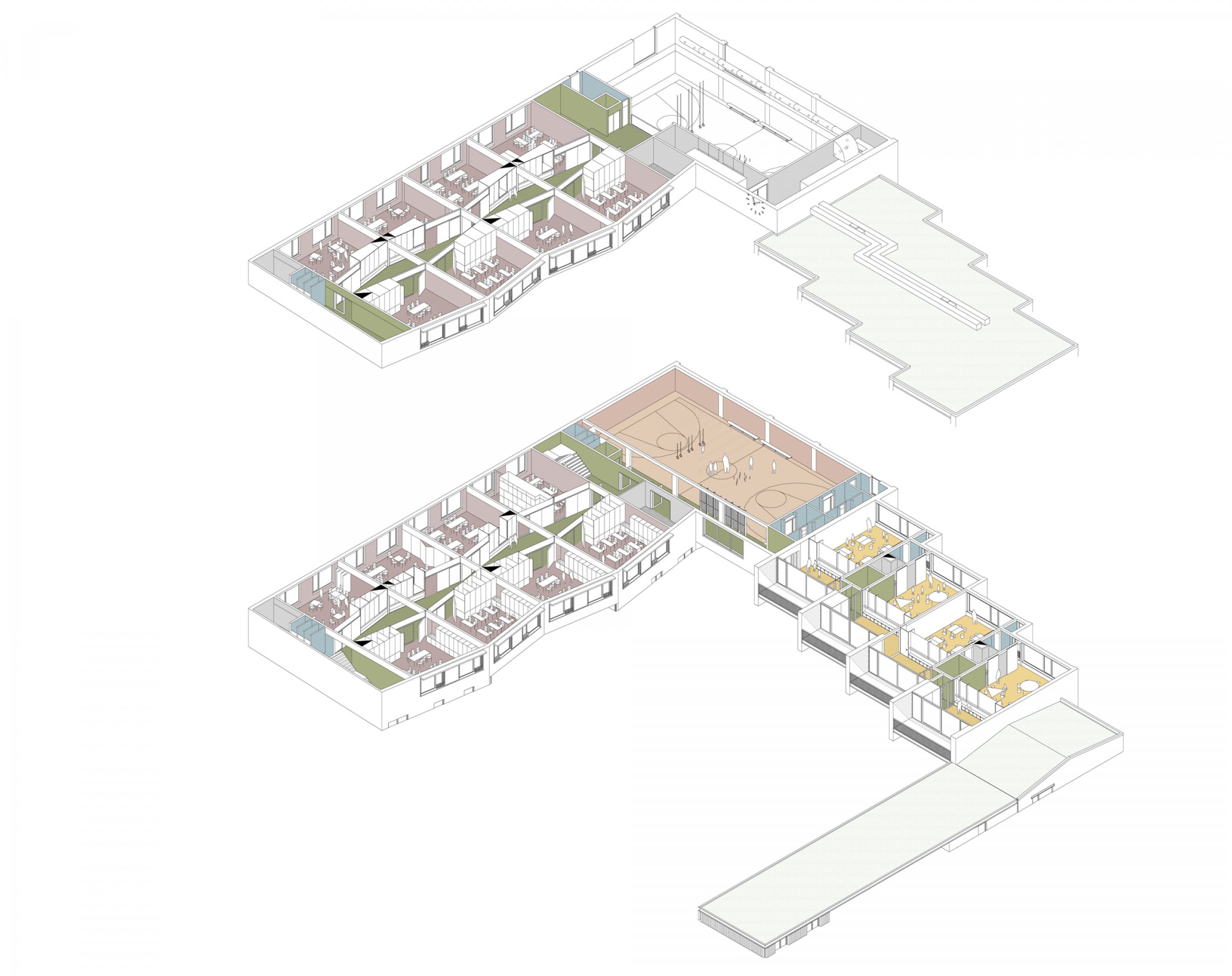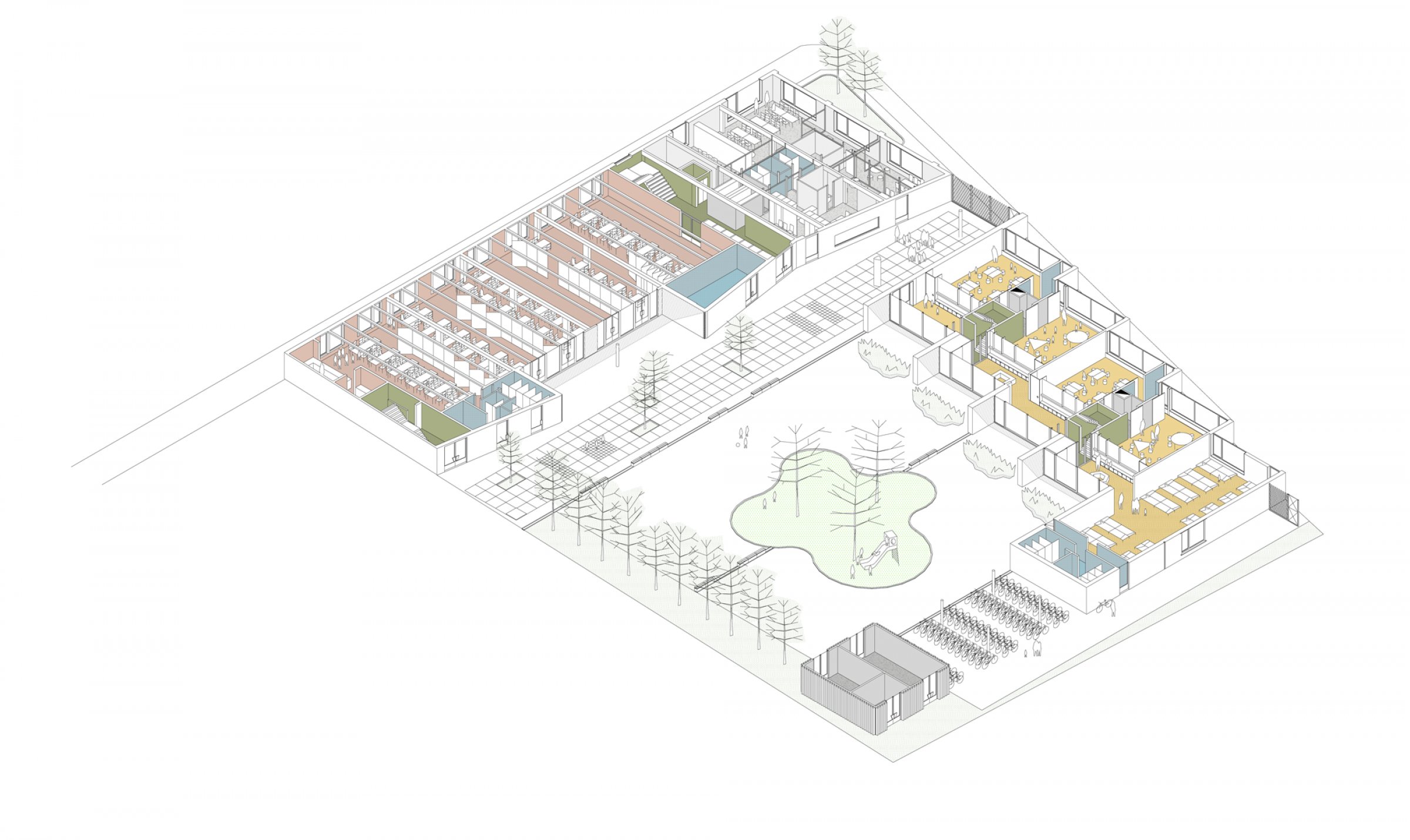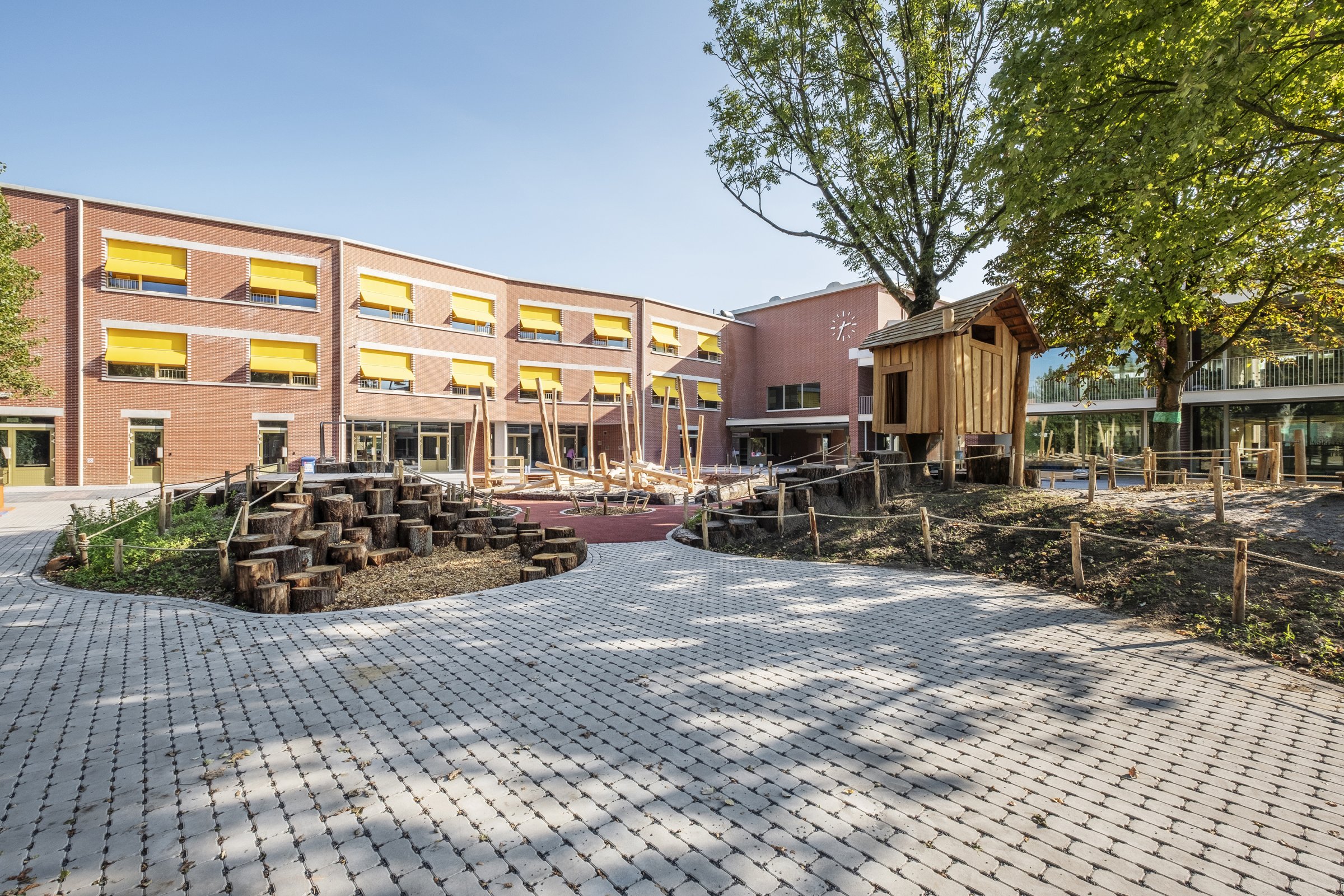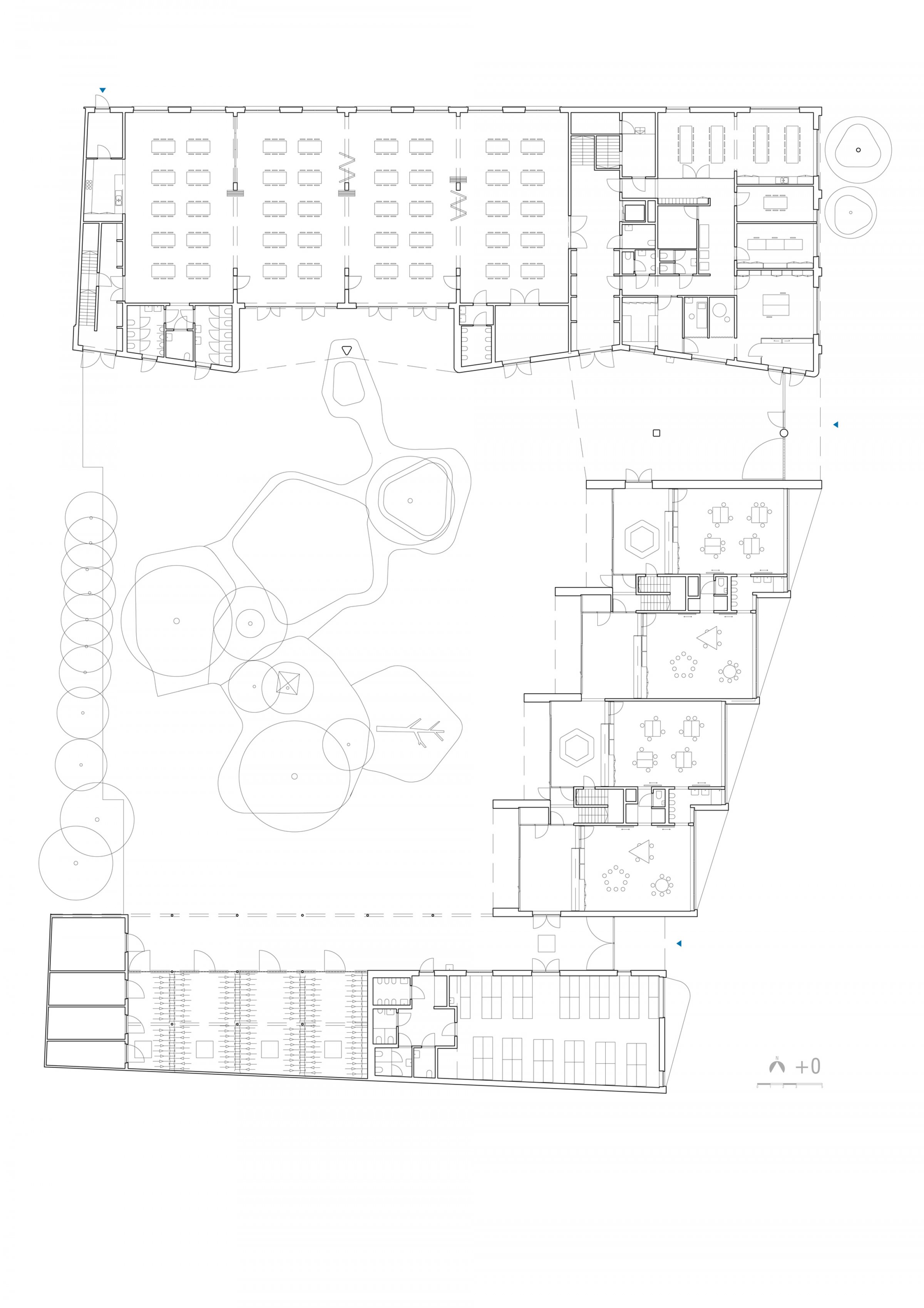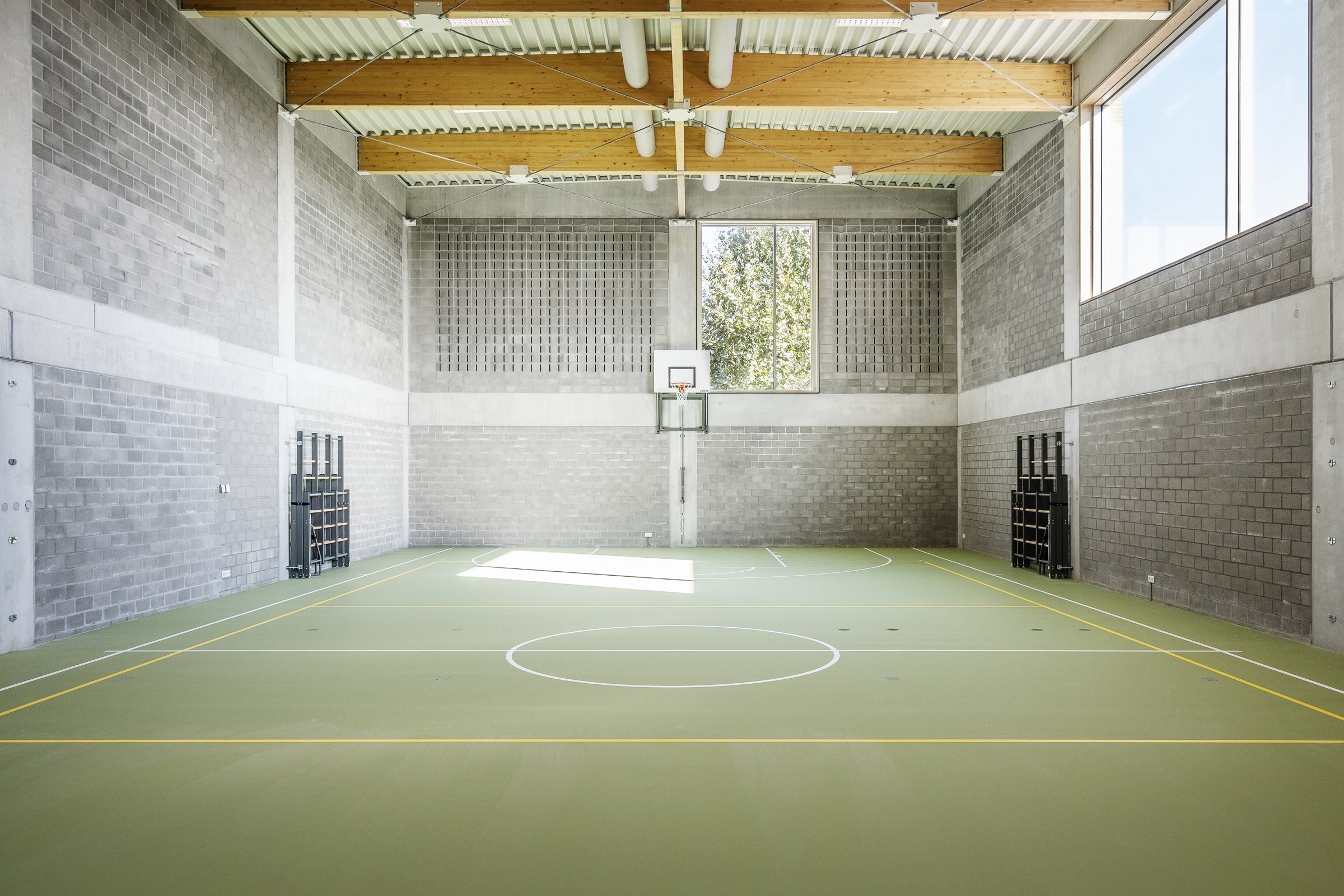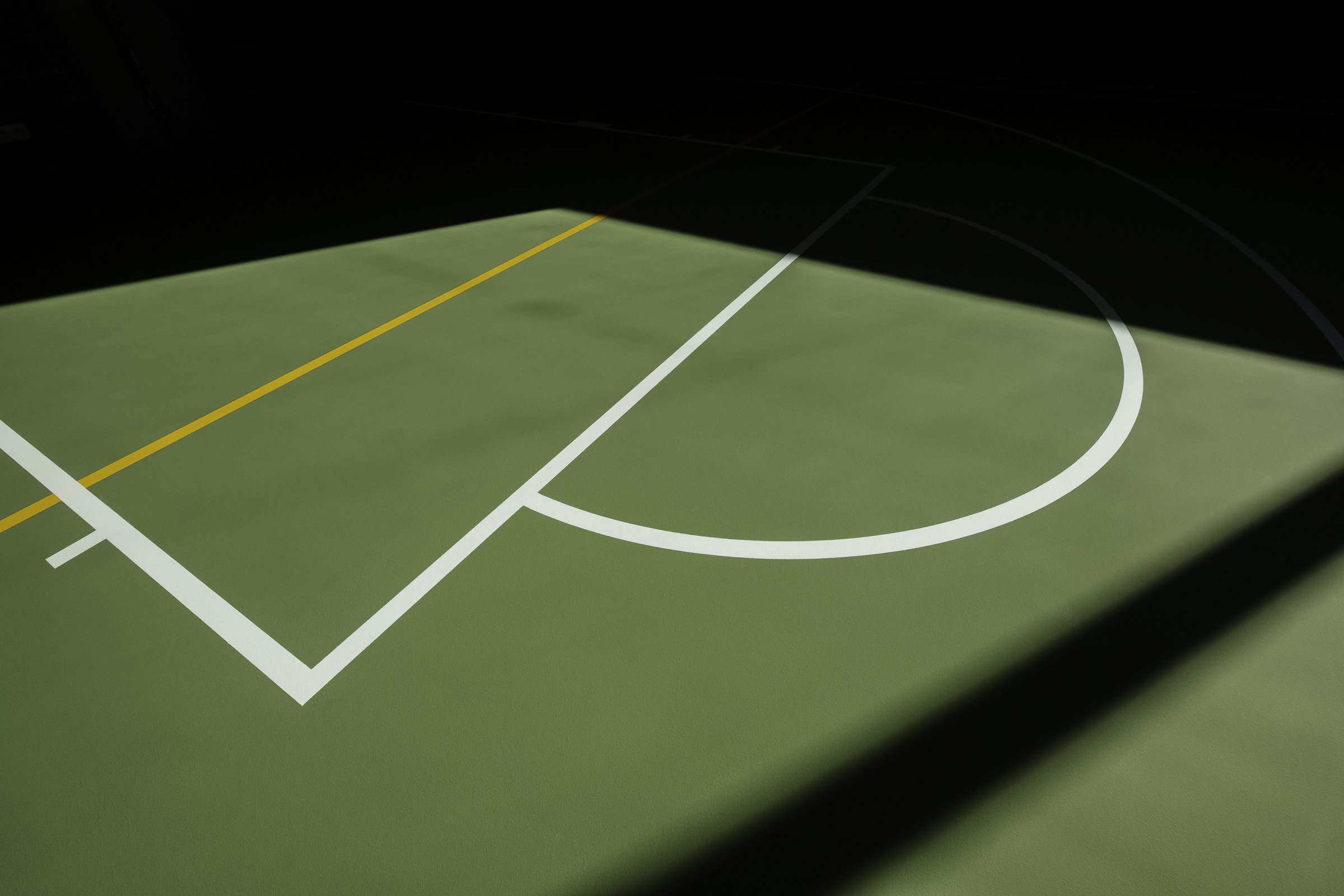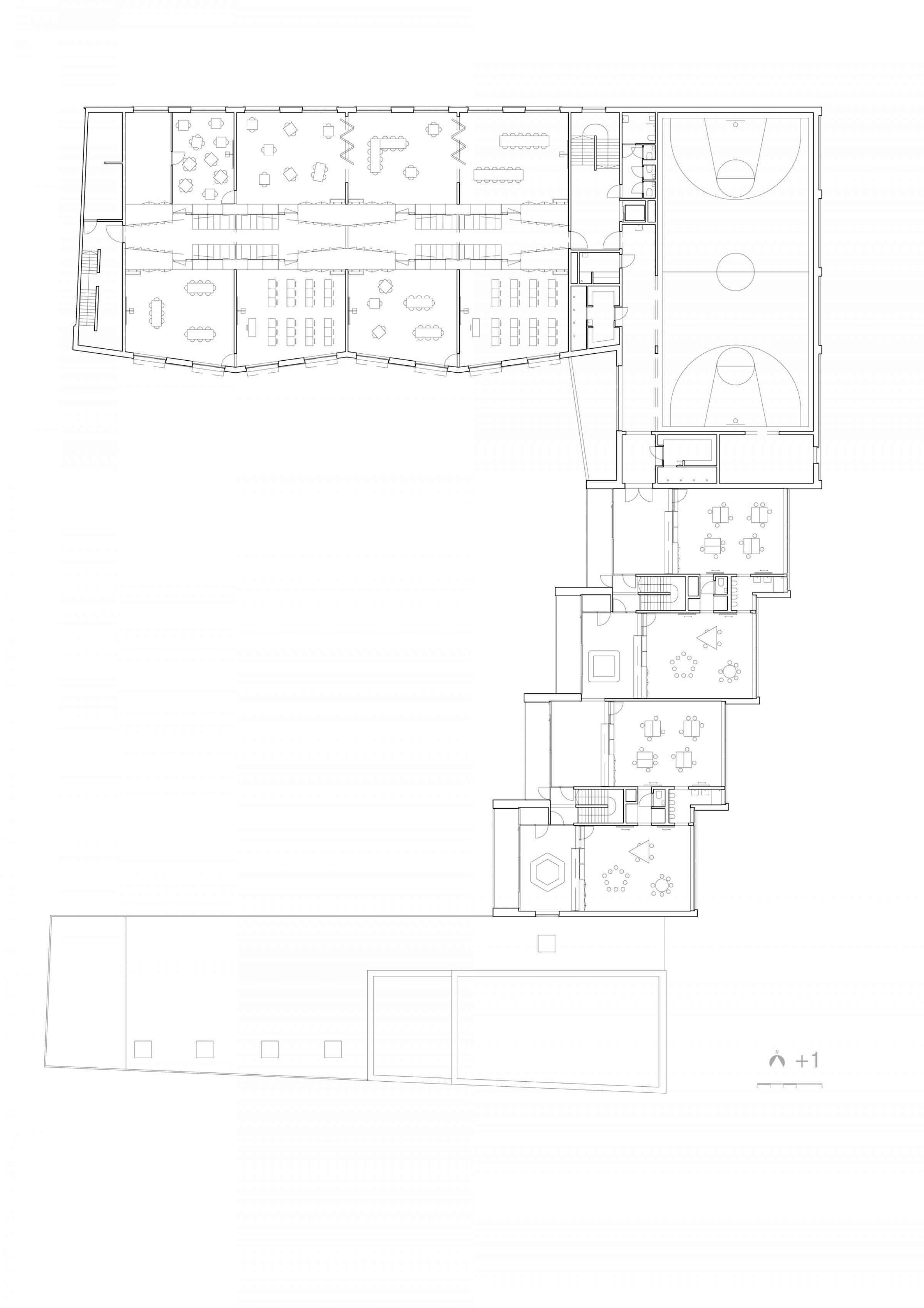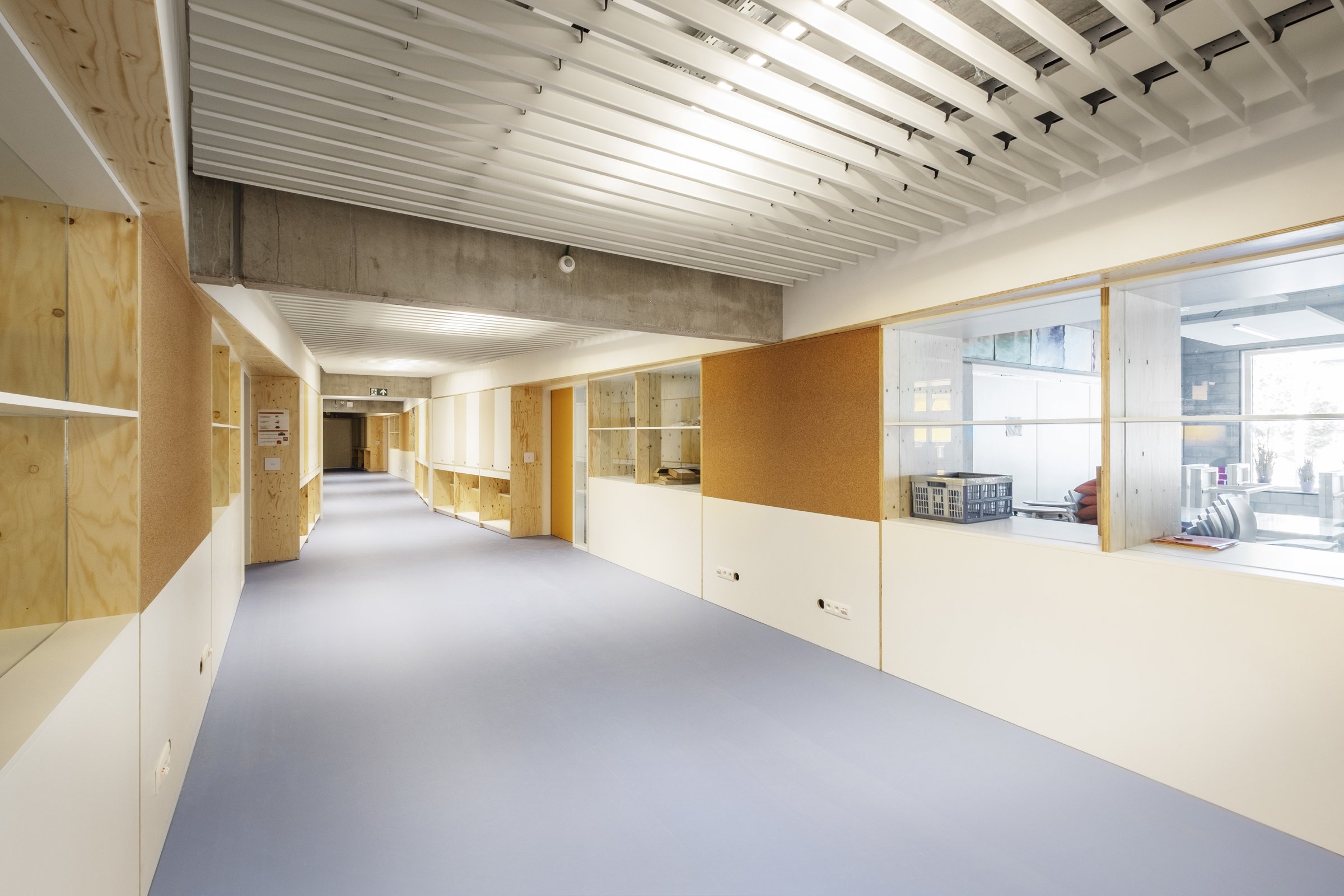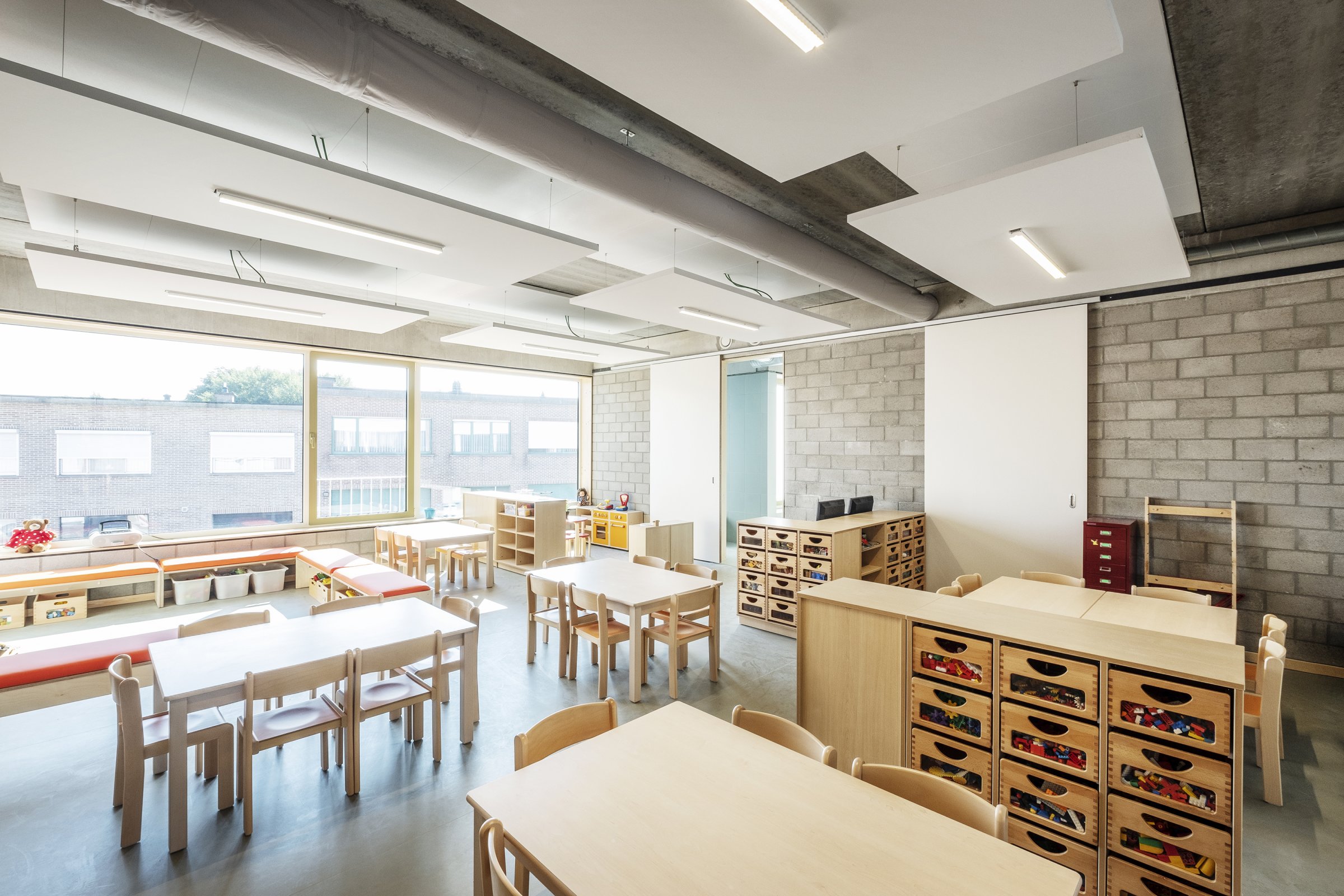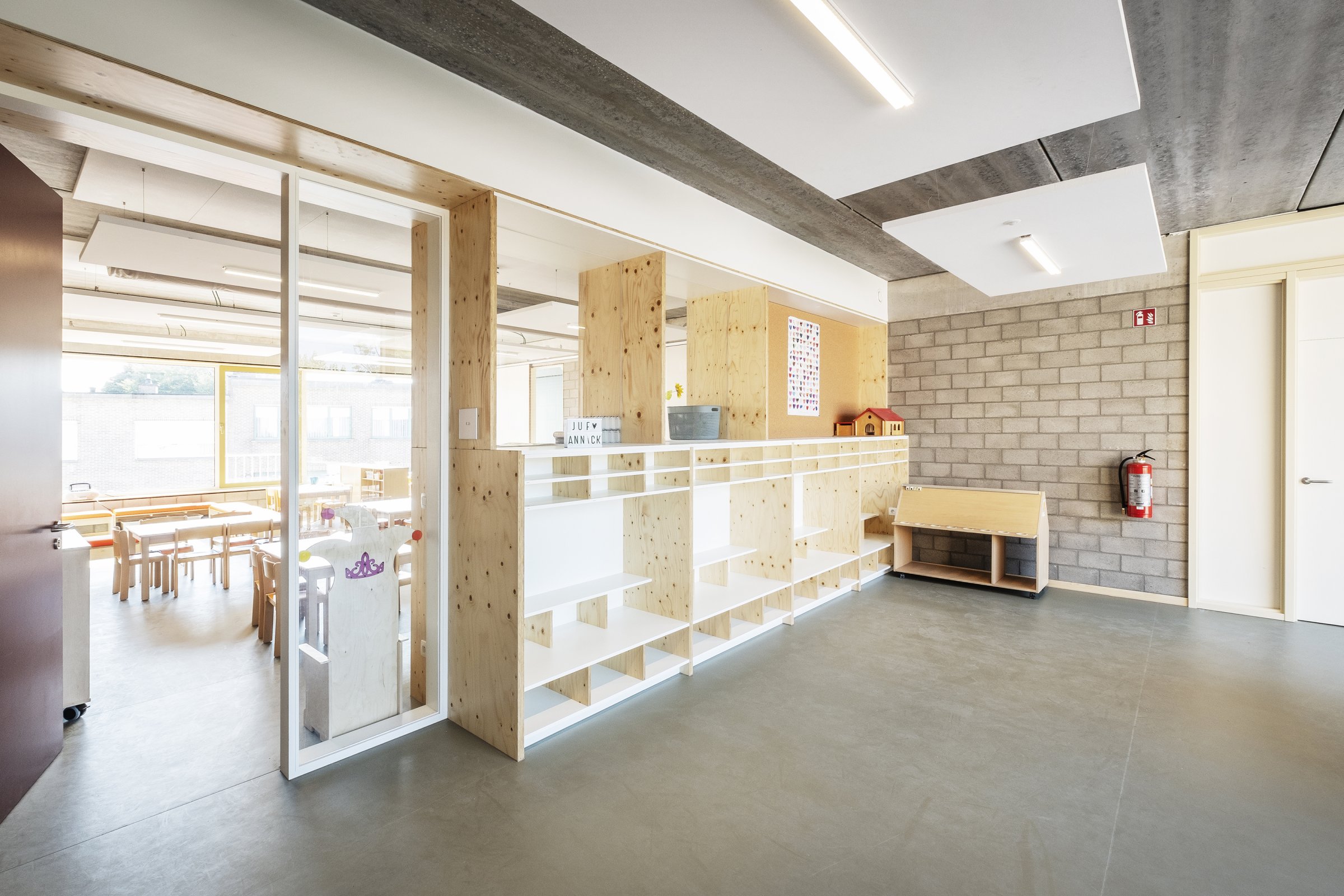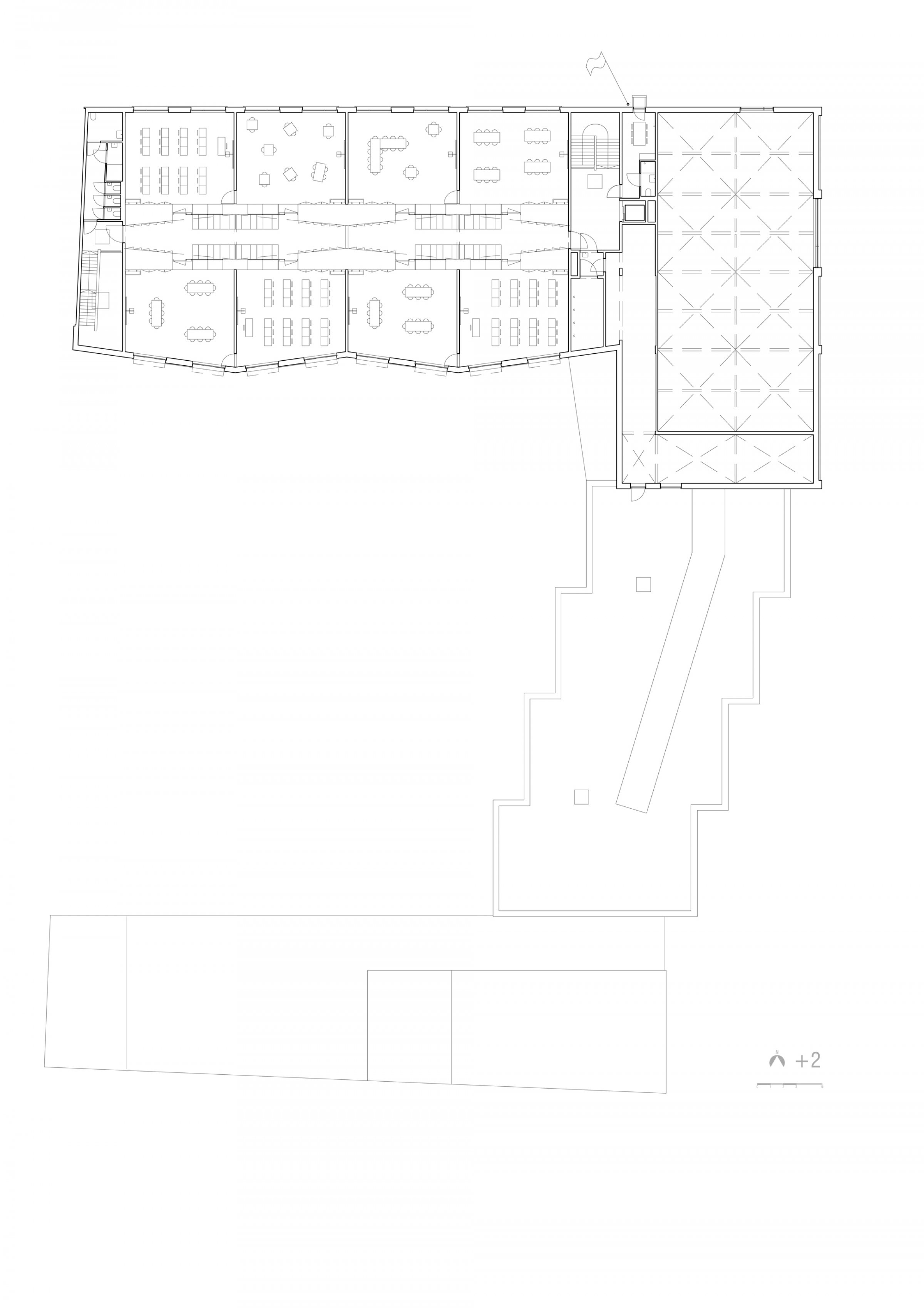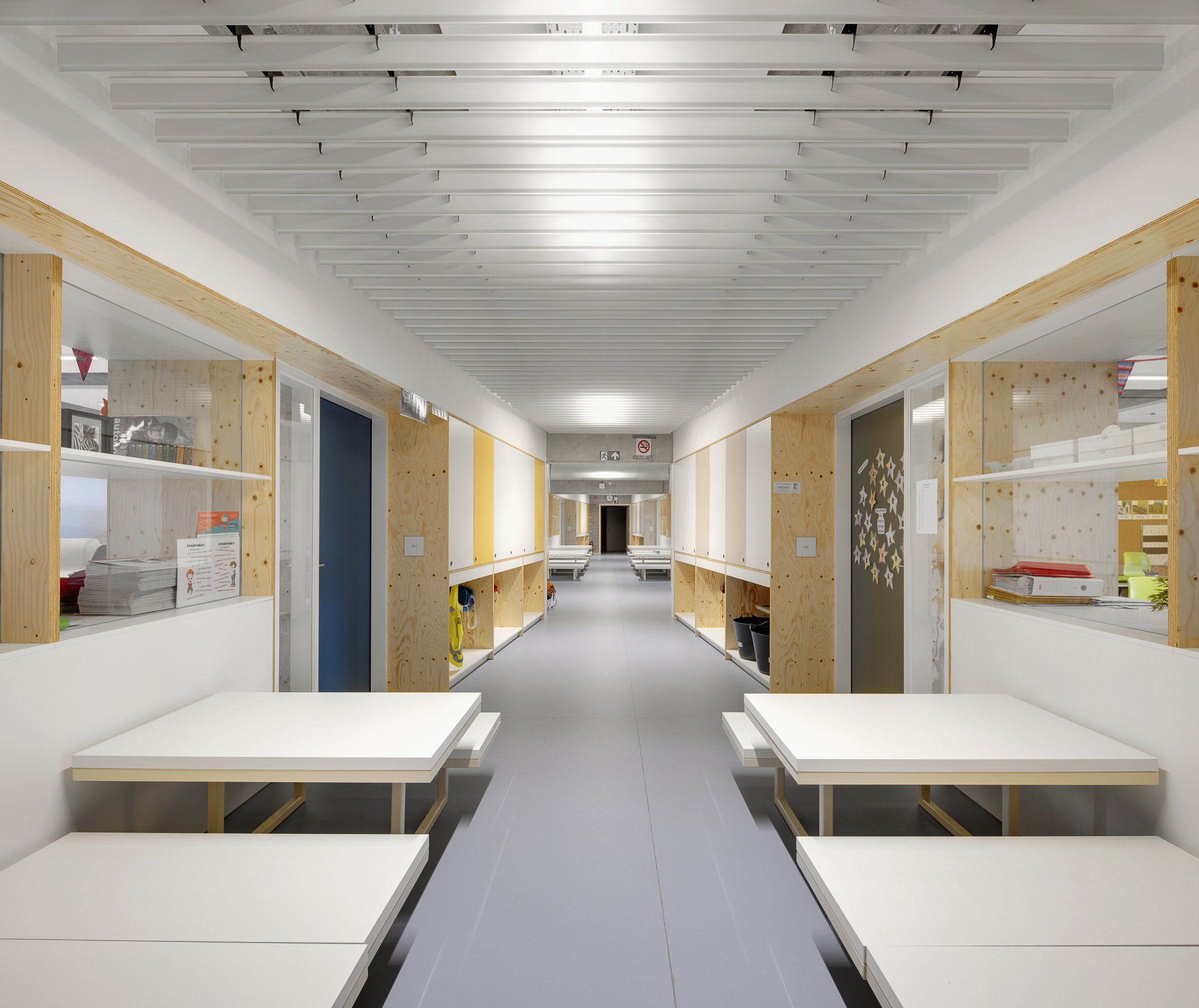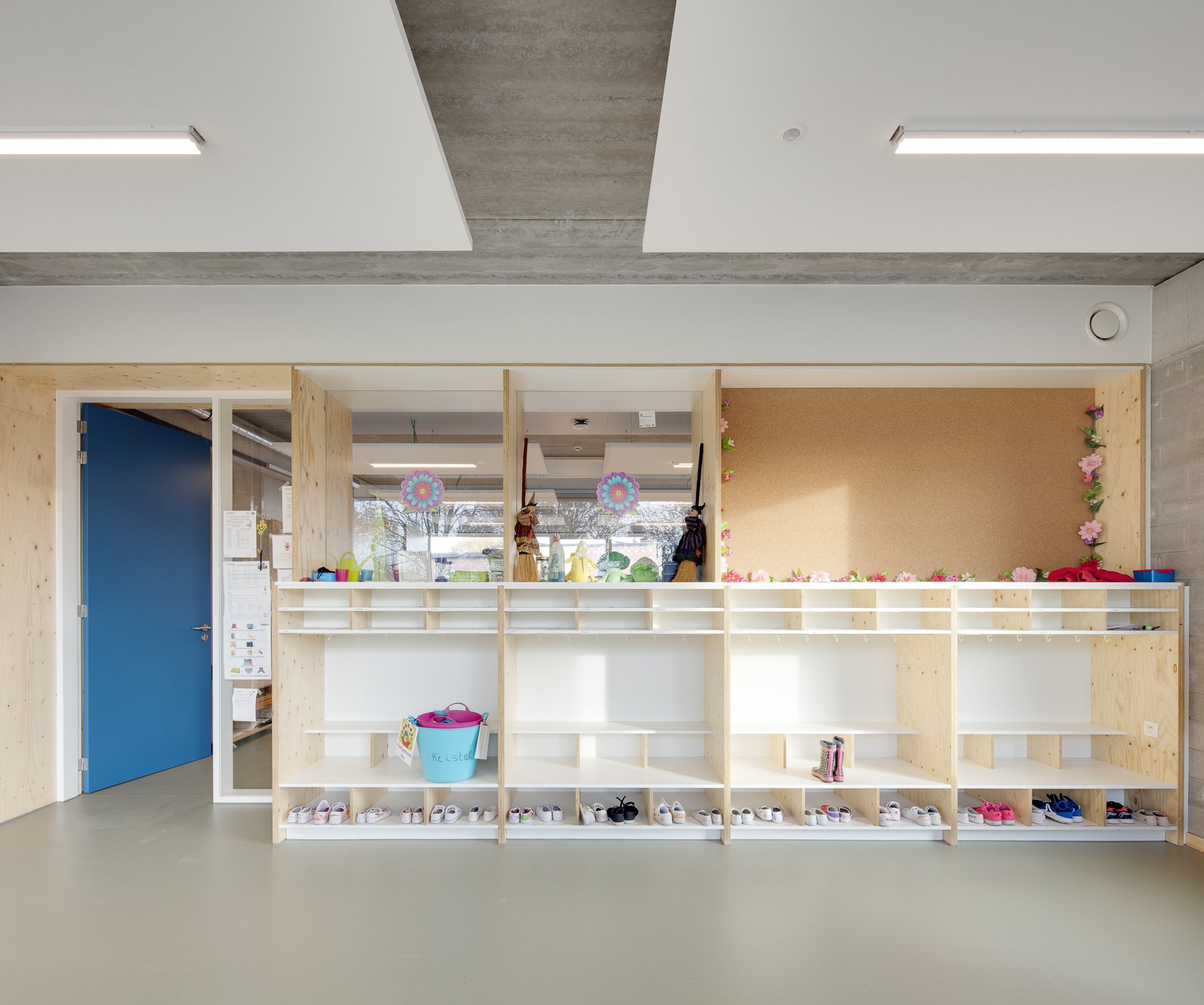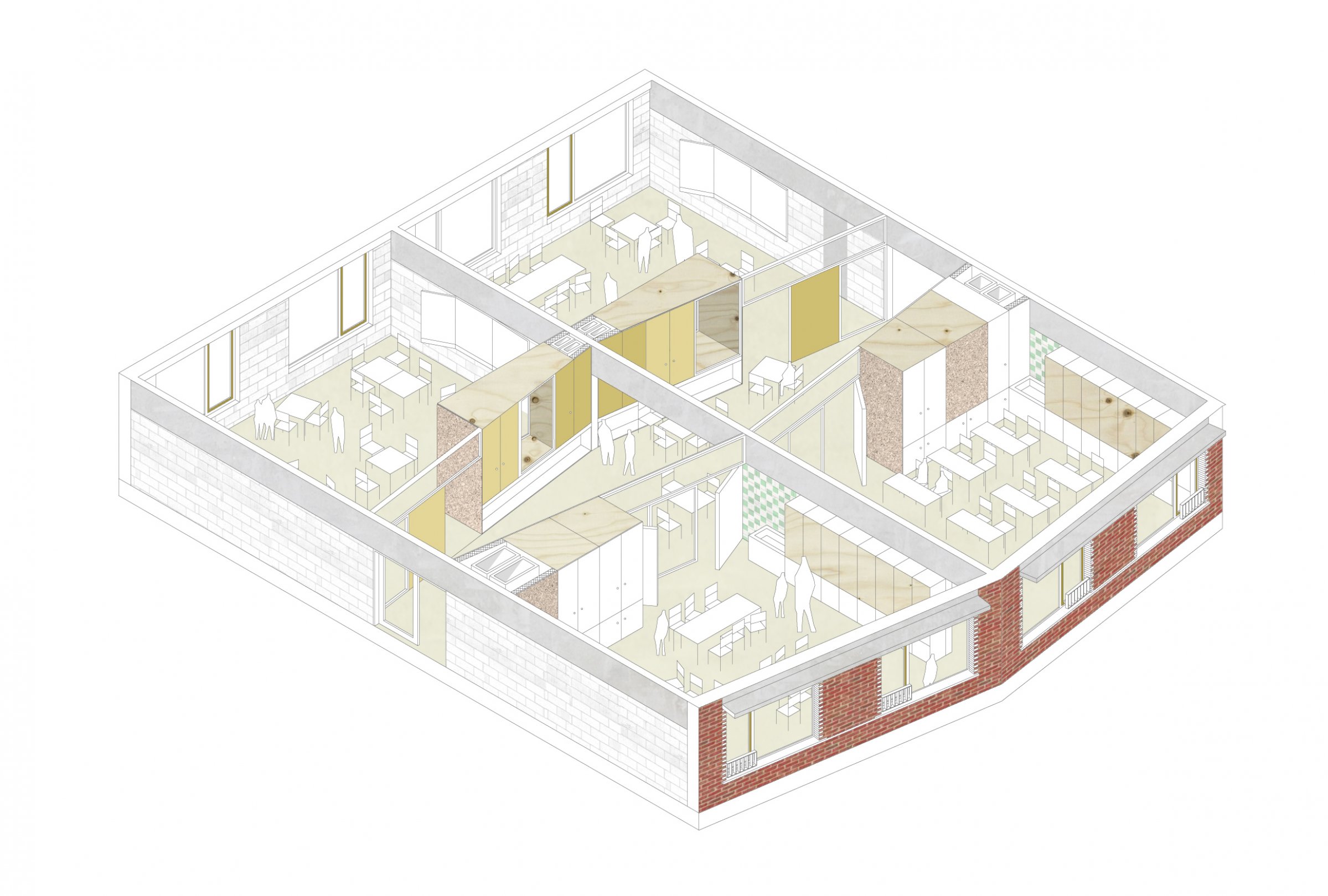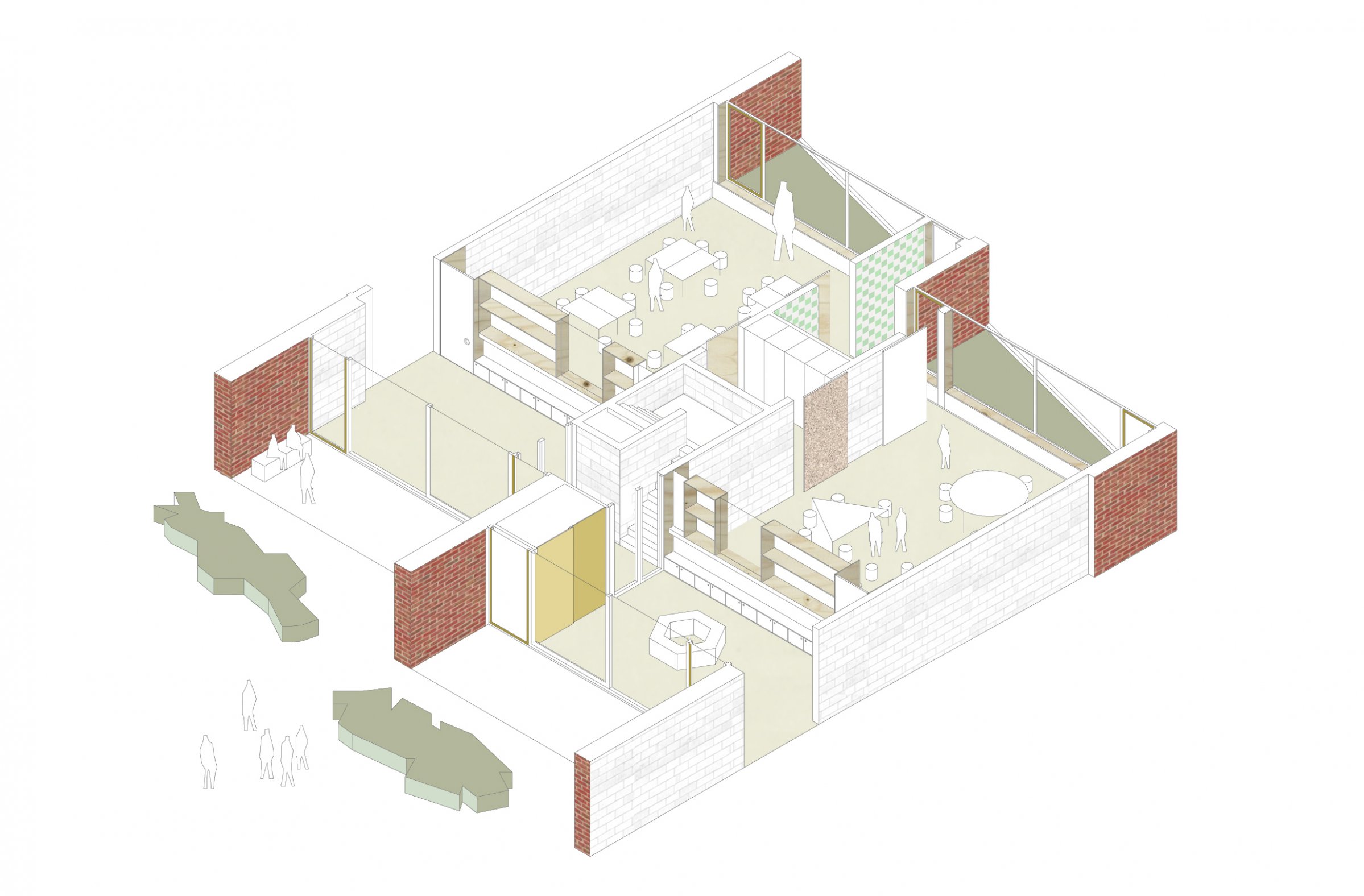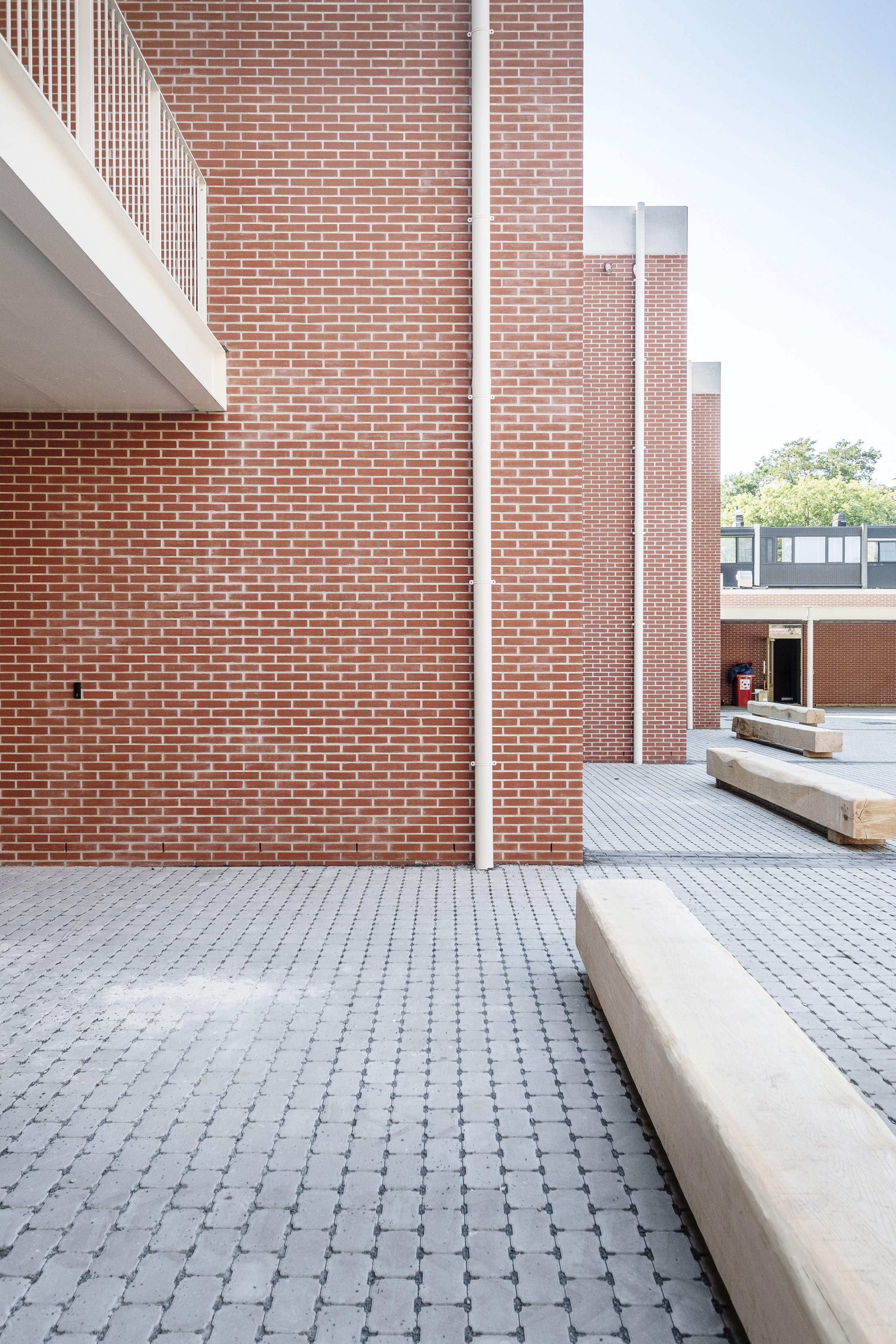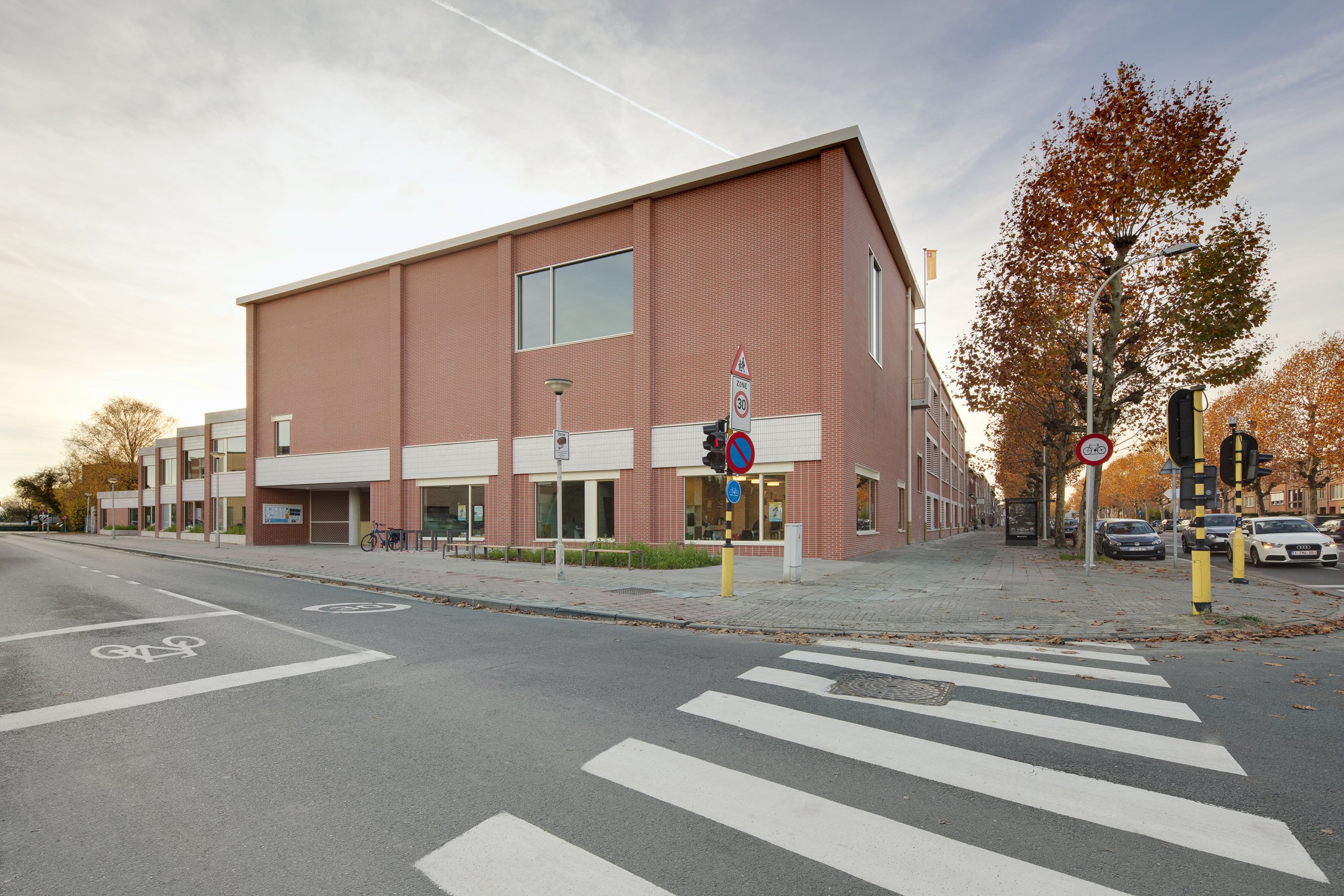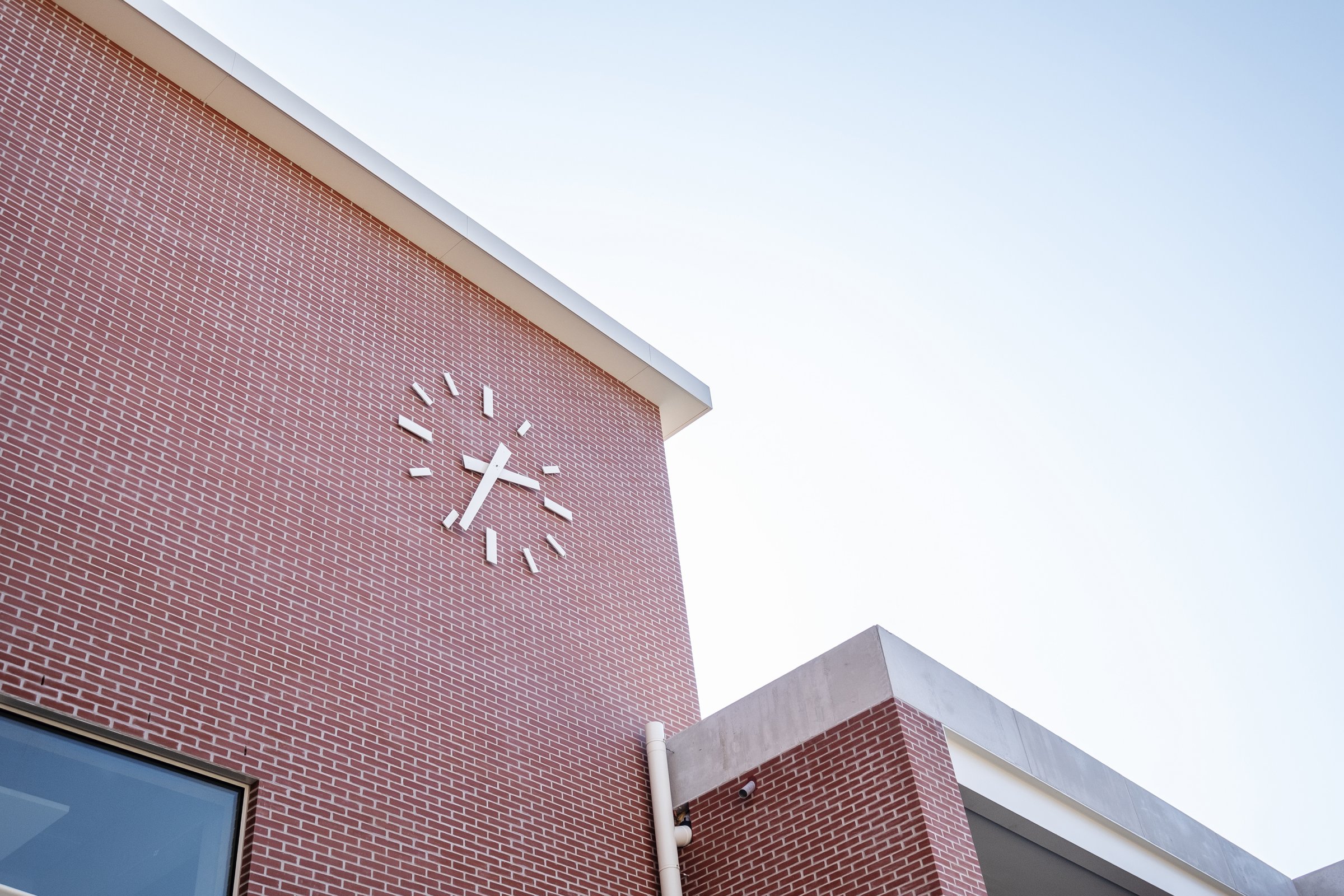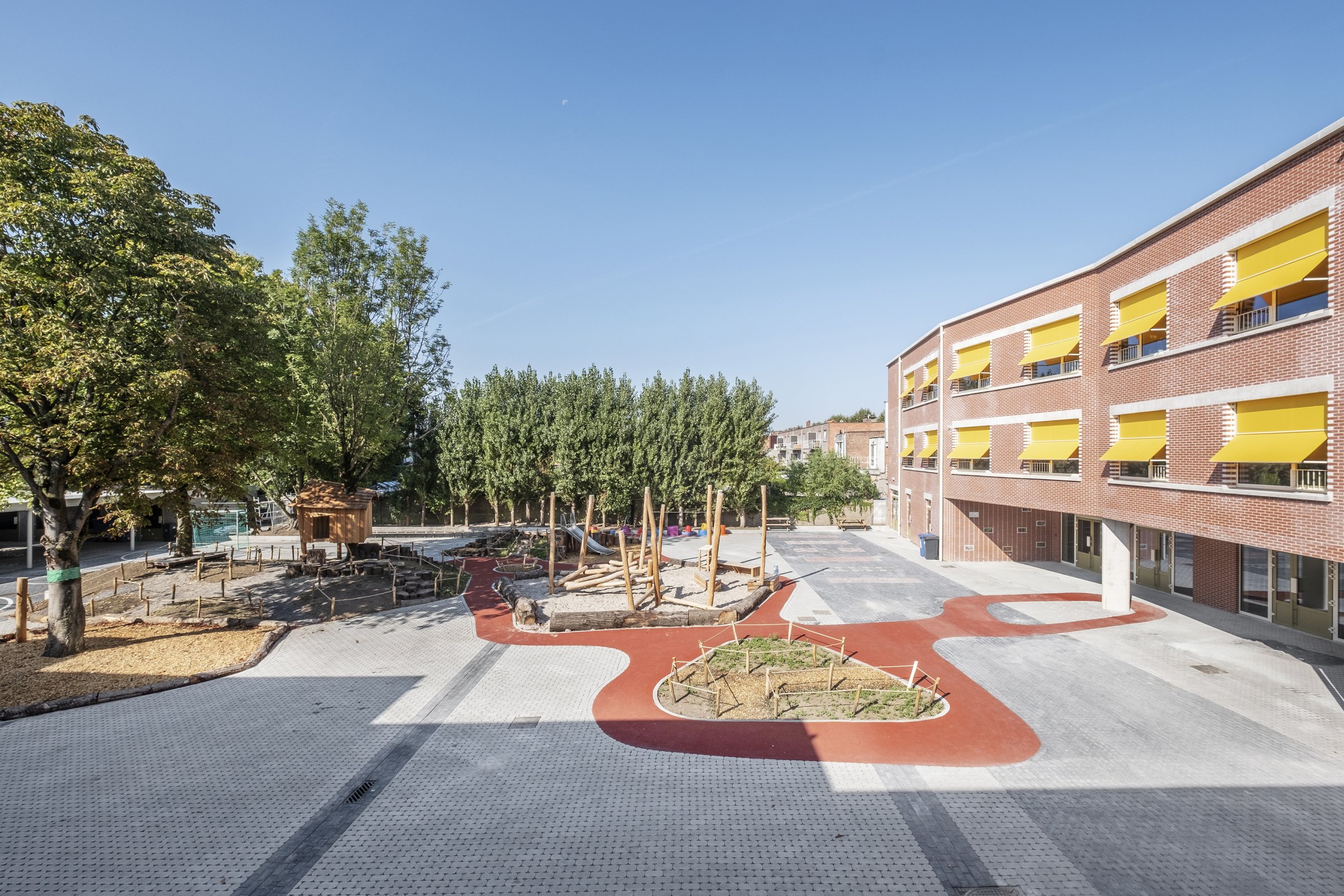 photography Nick Claeskens, Bart Gosselin, Olaf Koulen