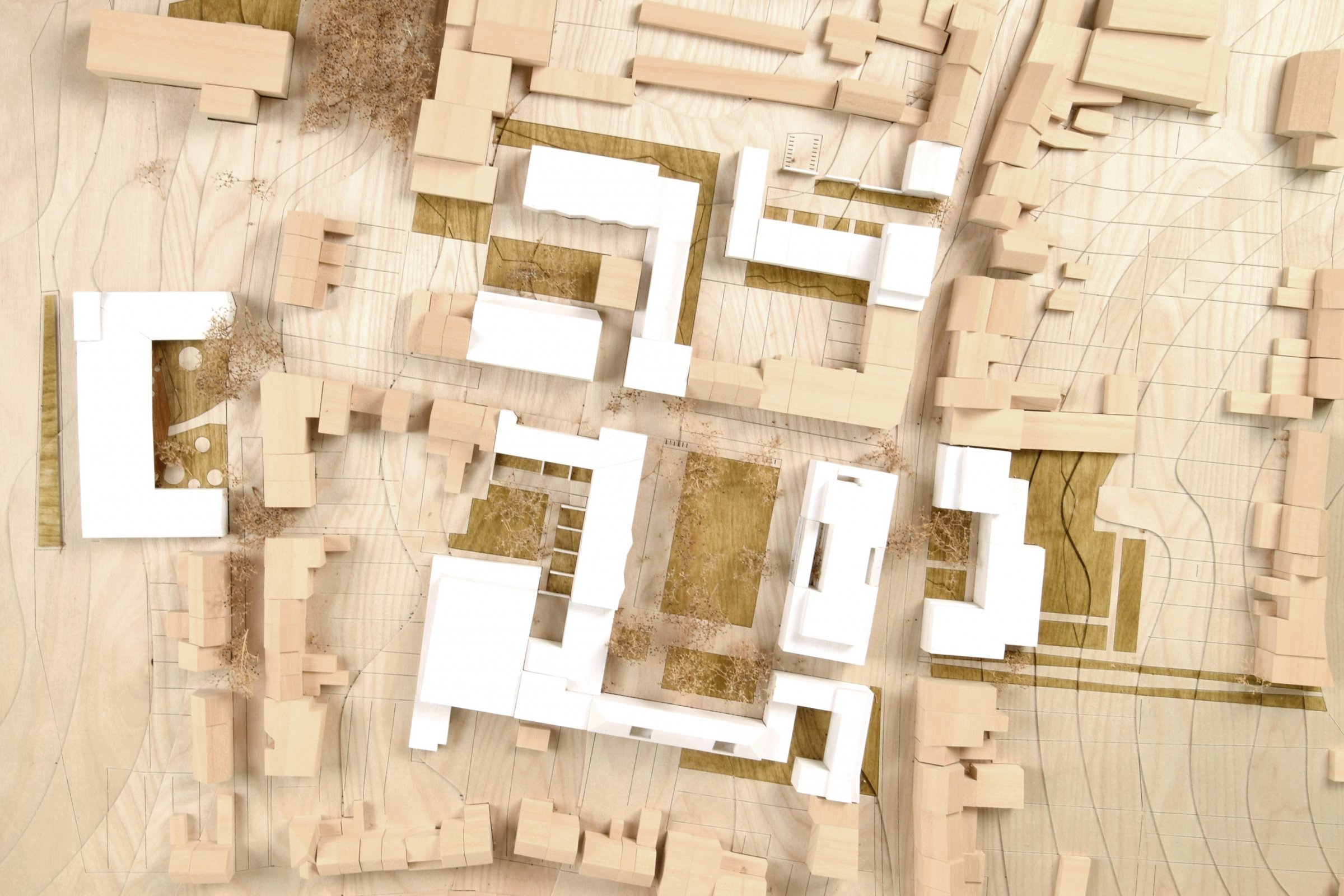 Machelen Masterplan Town Centre
Machelen is a small town in the outskirts of Brussel, wedged in between the Brussel beltway, airport Zaventem and the industrial zone along the channel of Vilvoorde. How does one create a pleasant, healthy living environment in these brutal conditions? The first step in the ambitious redevelopment of the town center, as part of a competition we won with Matexi, 360 Architects and HUB, is a daycare center with six dwellings.
Daycare and houses
Machelen
2016-
Client: Matexi
In collaboration with: BUUR, 360 architecten, HUB
Technical engineering: CES
Structural engineering: IRS
Landscape: BUUR
Art: Virginie Bailly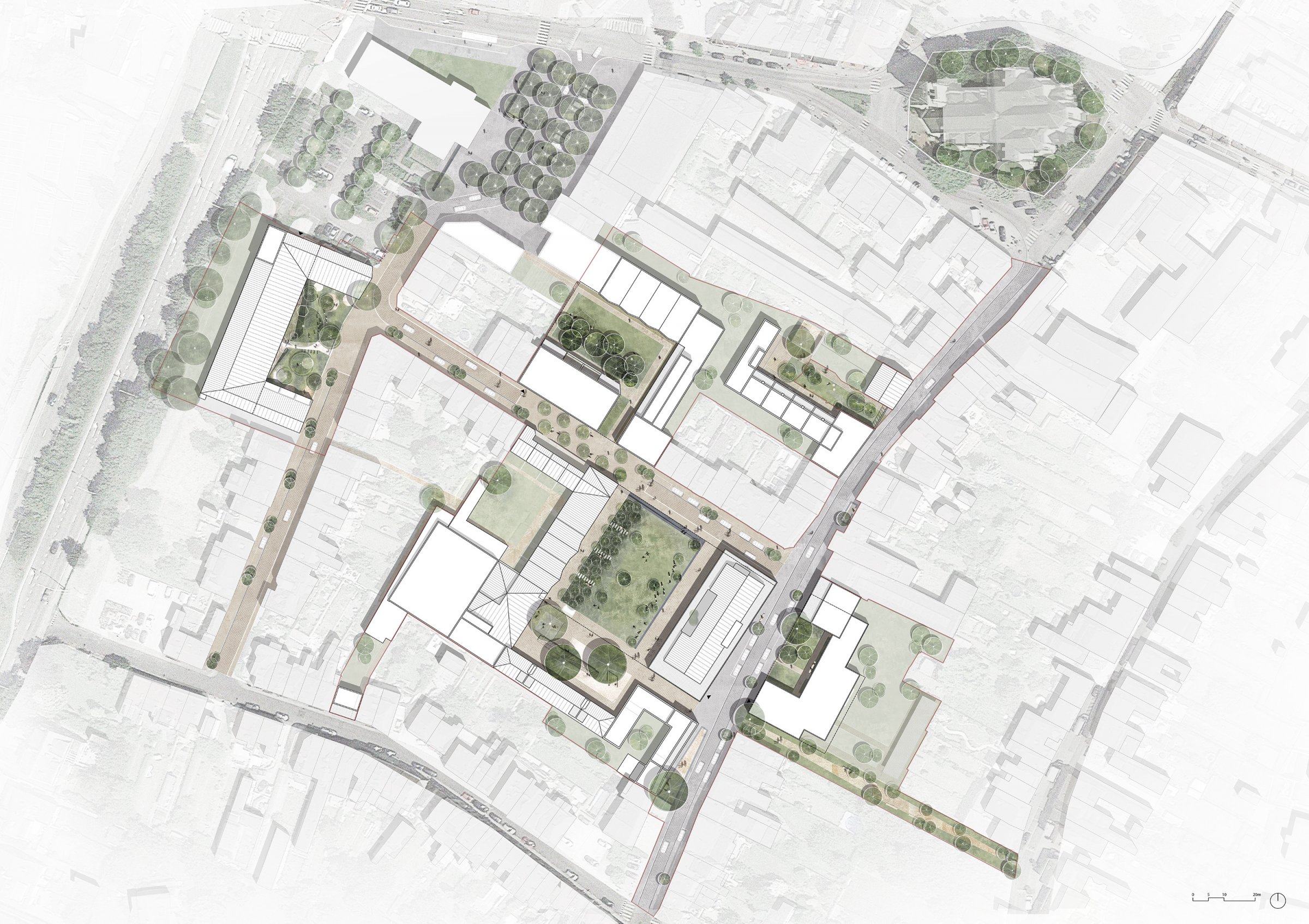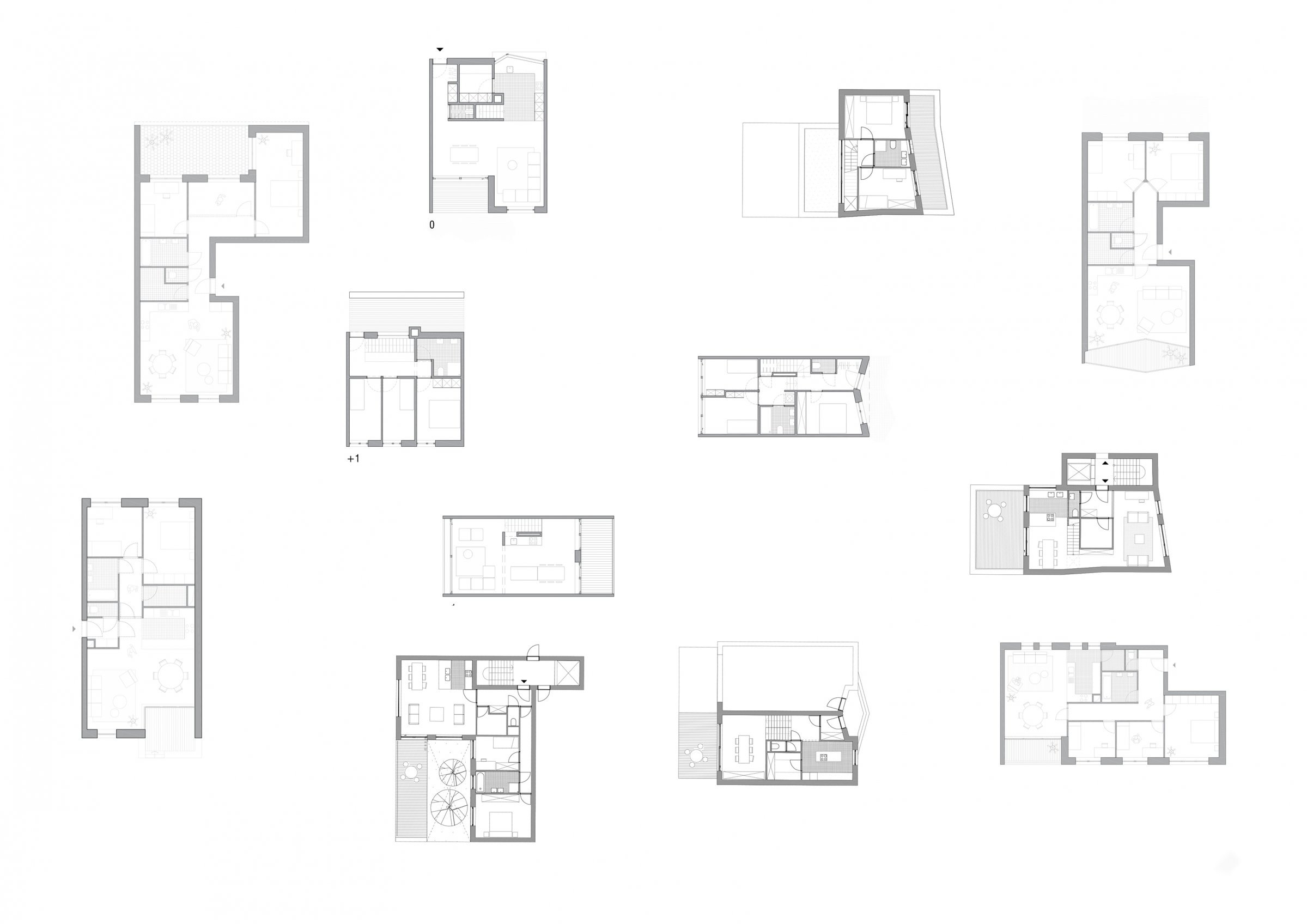 Opposite the Woluwelaan, with its heavy lorry traffic, a U-shaped, double height, courtyard building is placed. The shape of the building, including a big veranda playground, has been specifically chosen to offer its inhabitants, 72 small children and 6 families, protection against noise and fine dust pollution. The buildings main materials are yellow brick (main façades and separation walls) and wooden planks (facing the garden and the big box stores near the Woluwelaan). The users share a communal garden, in which a cheerful garden shed, designed by artist Virginie Bailly, stands in the shadow of a beautiful Ash tree.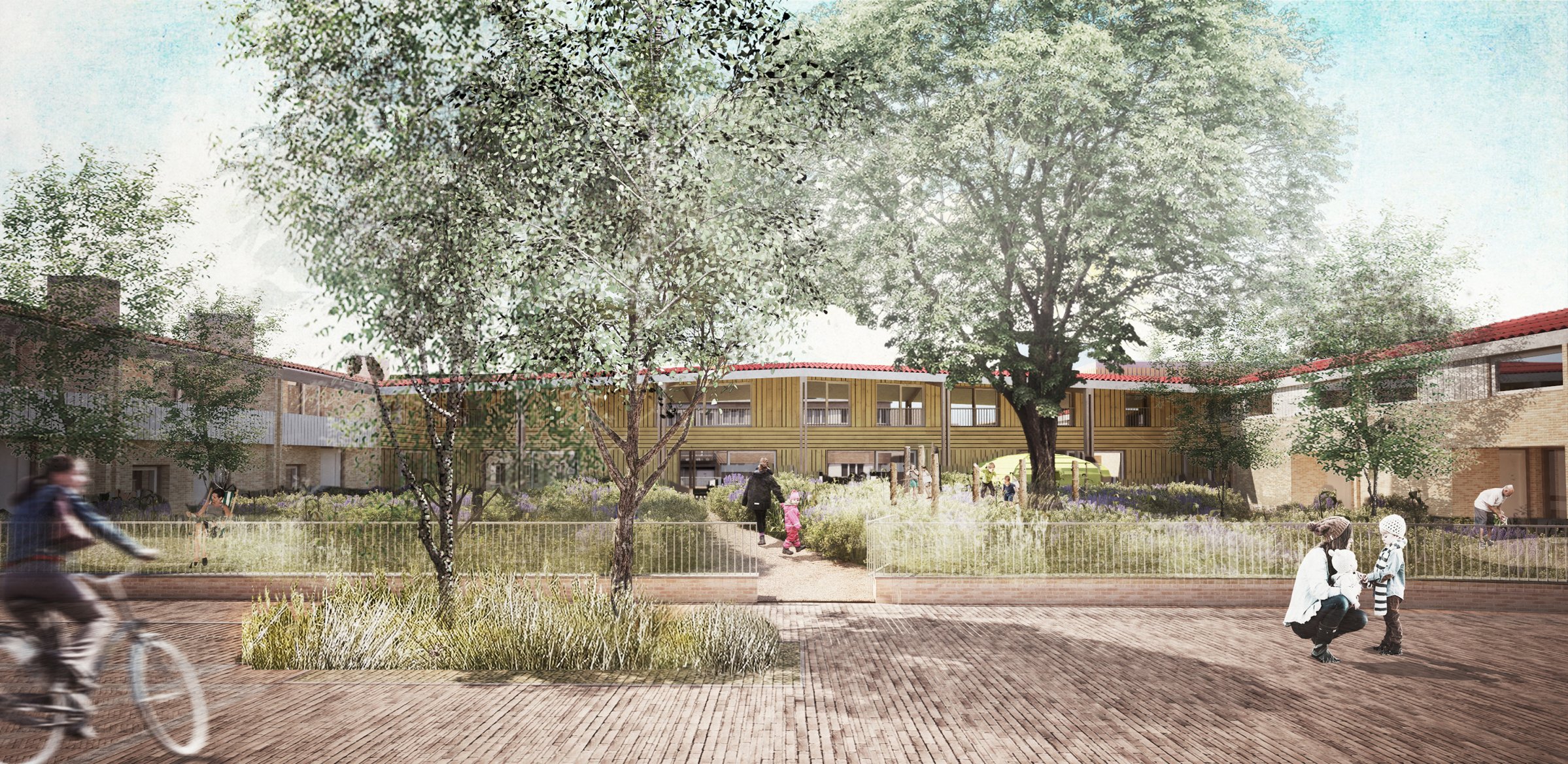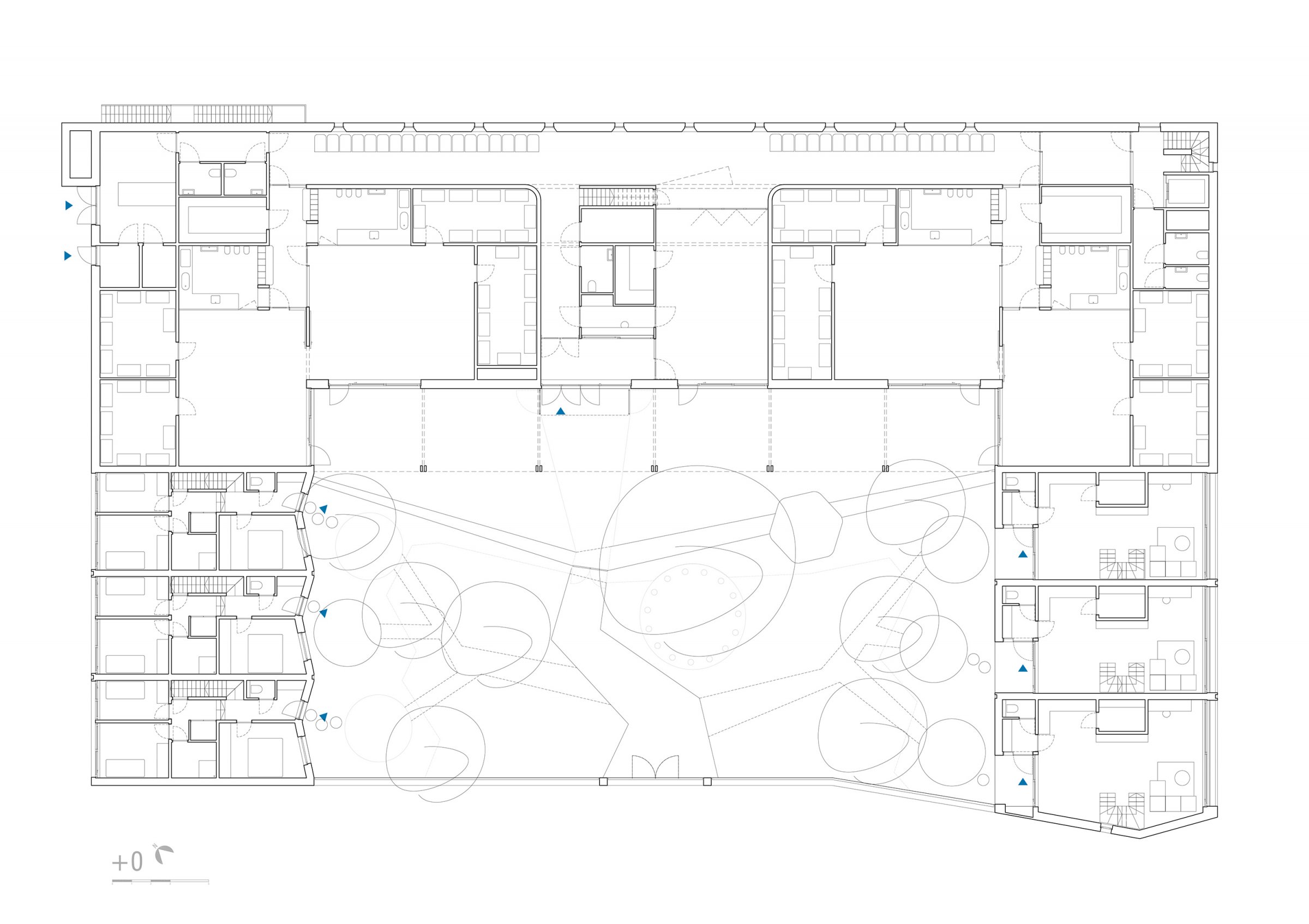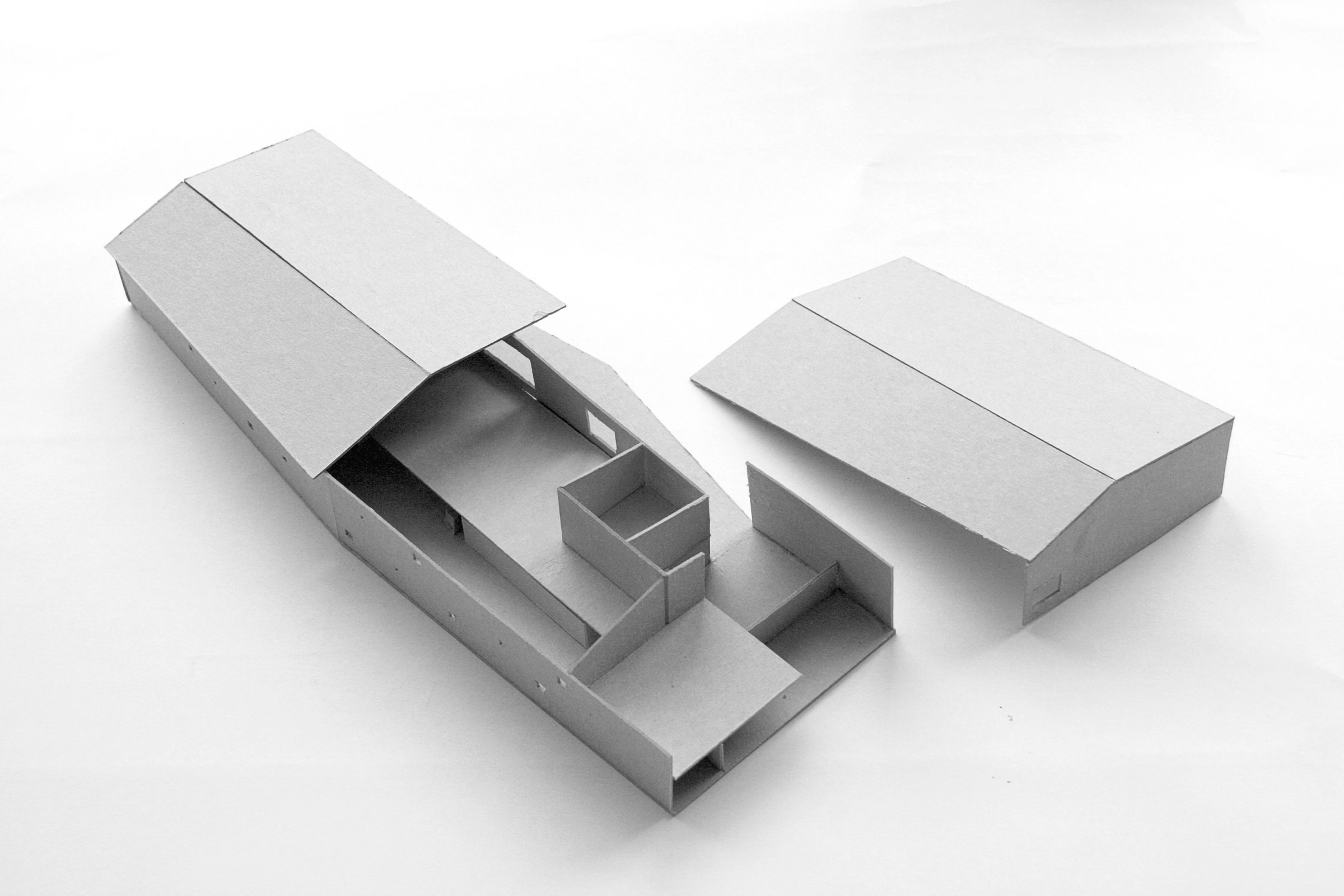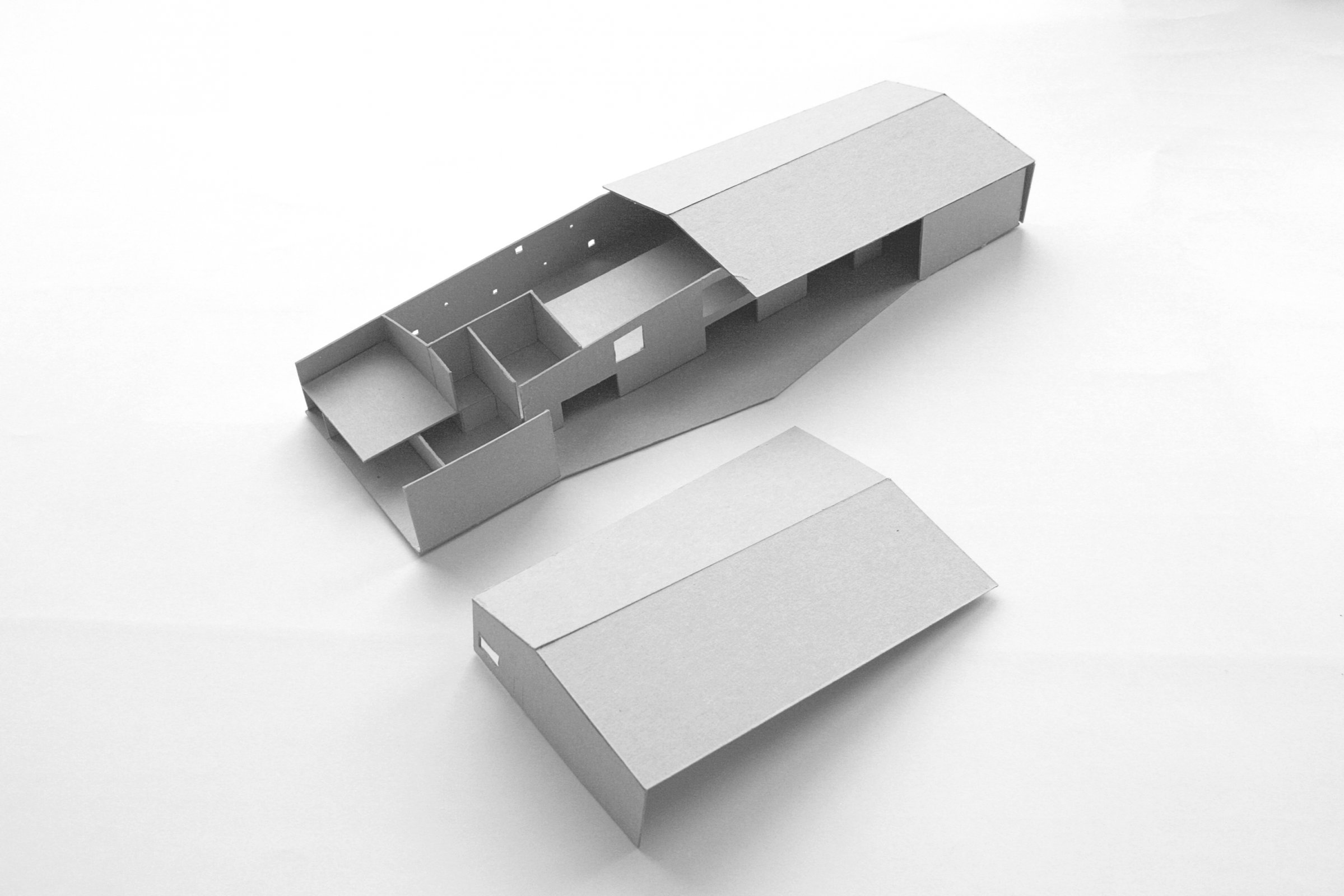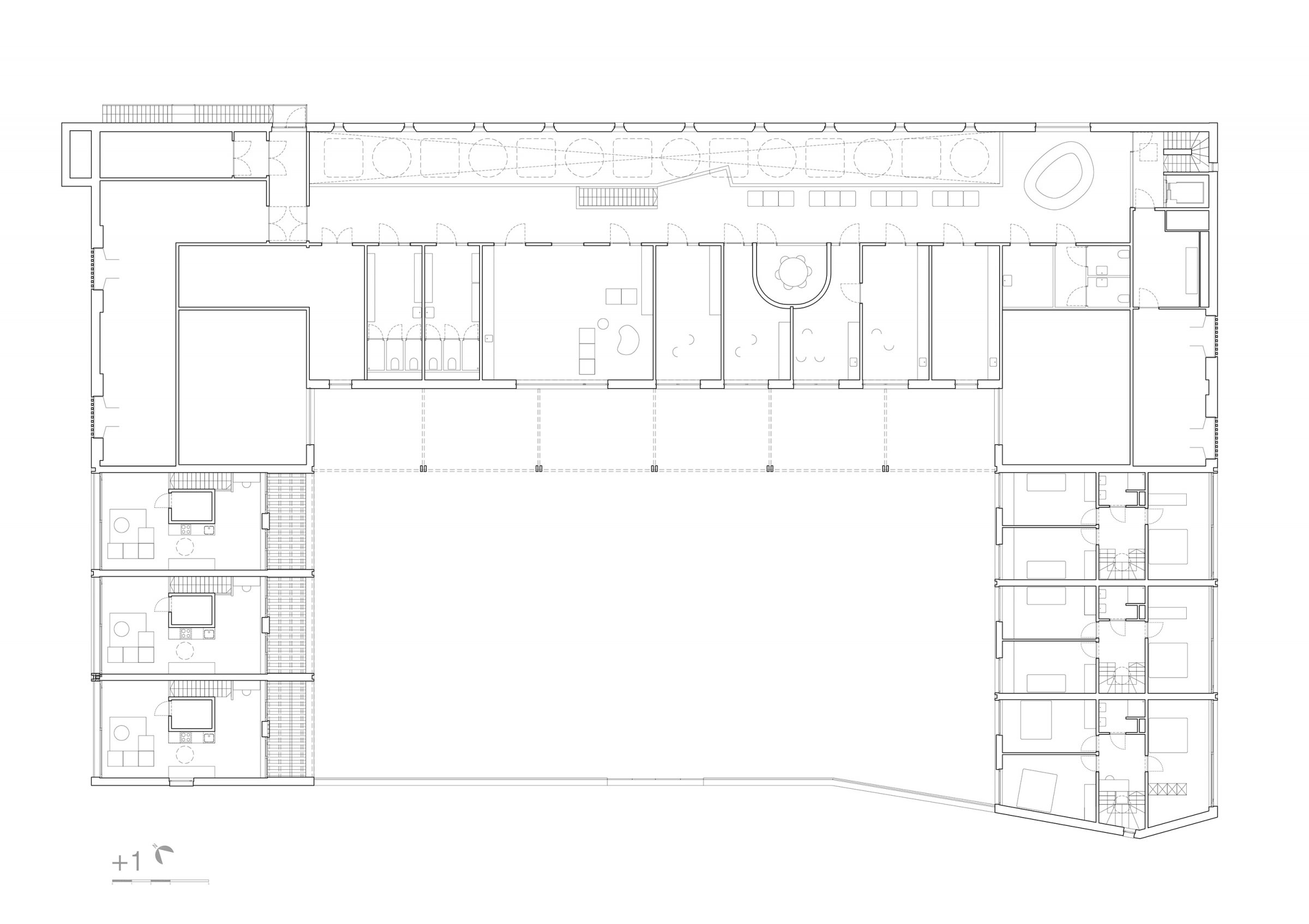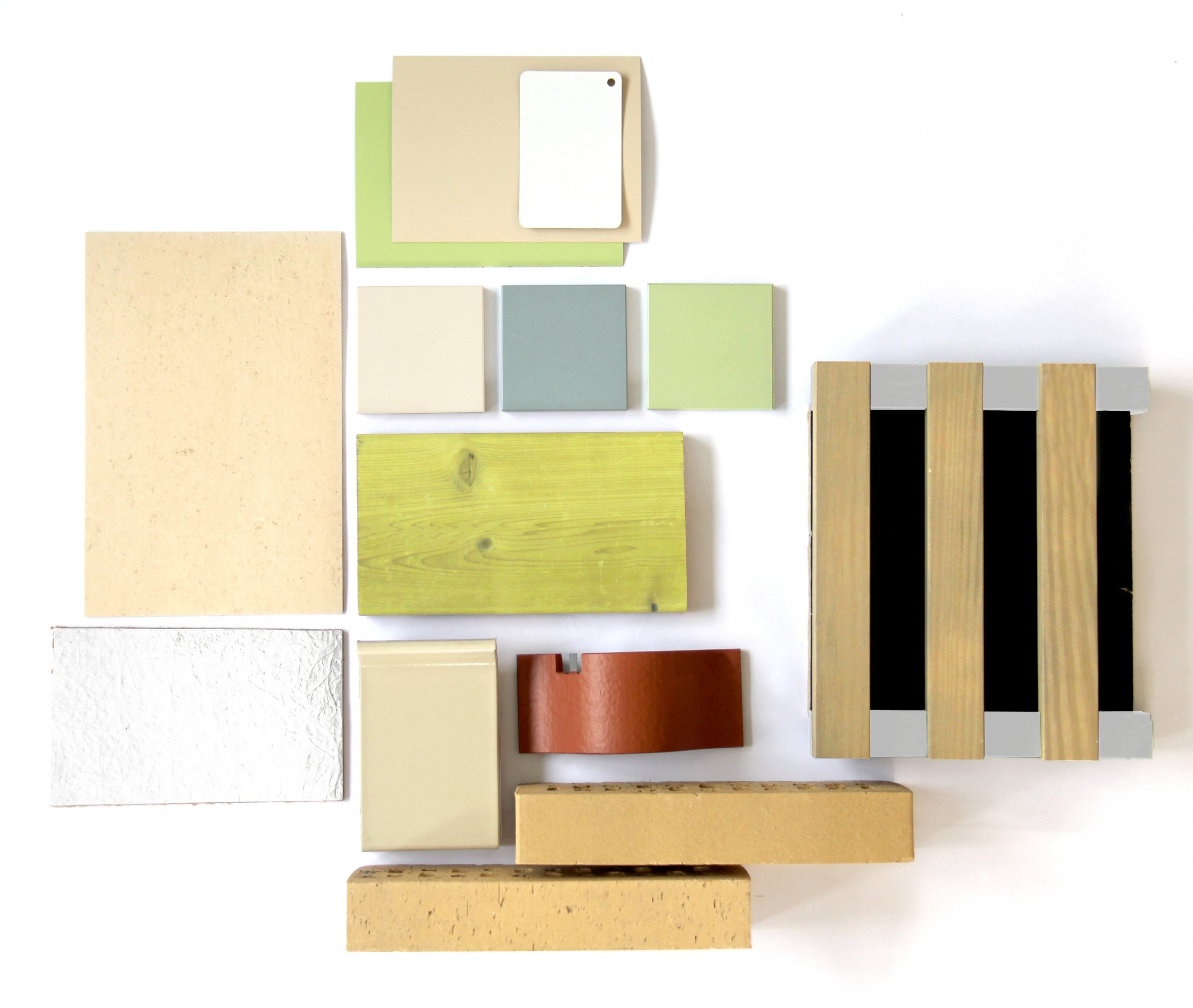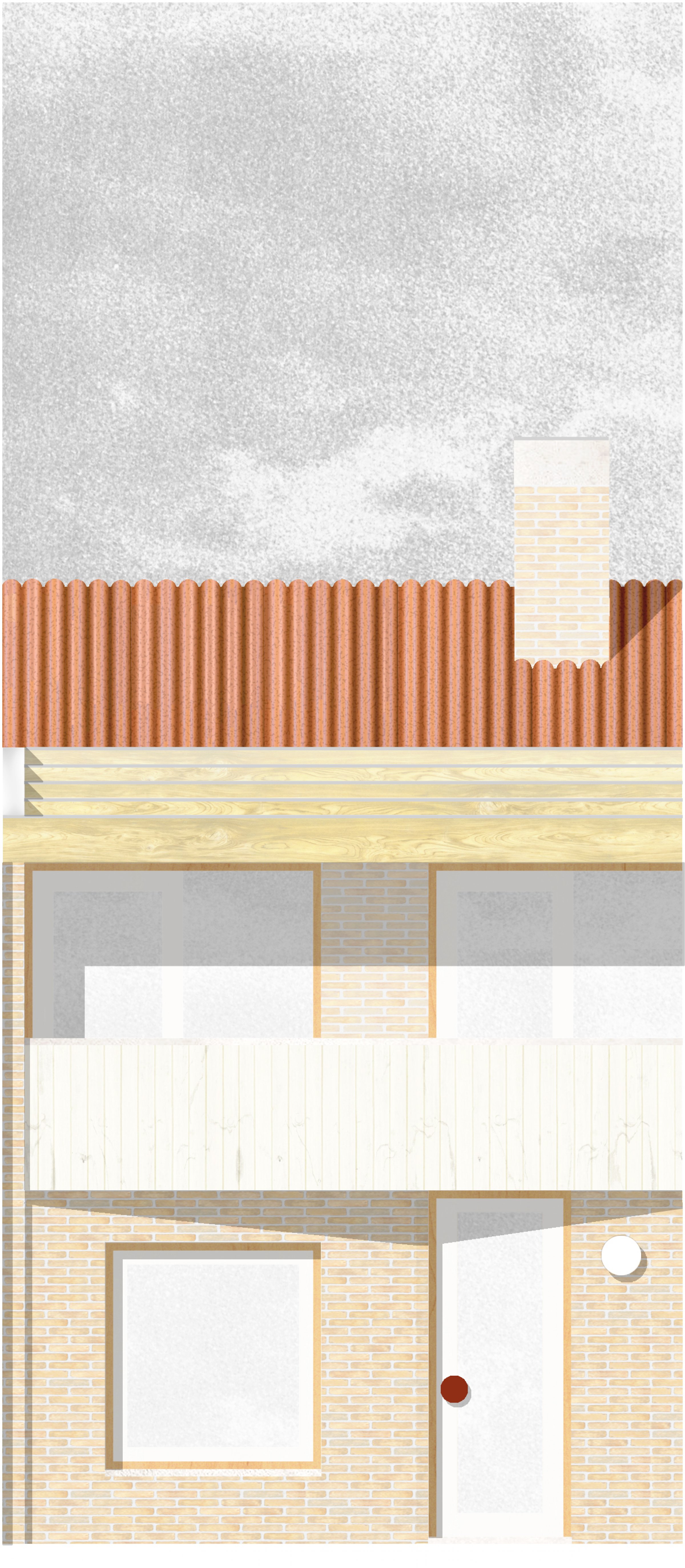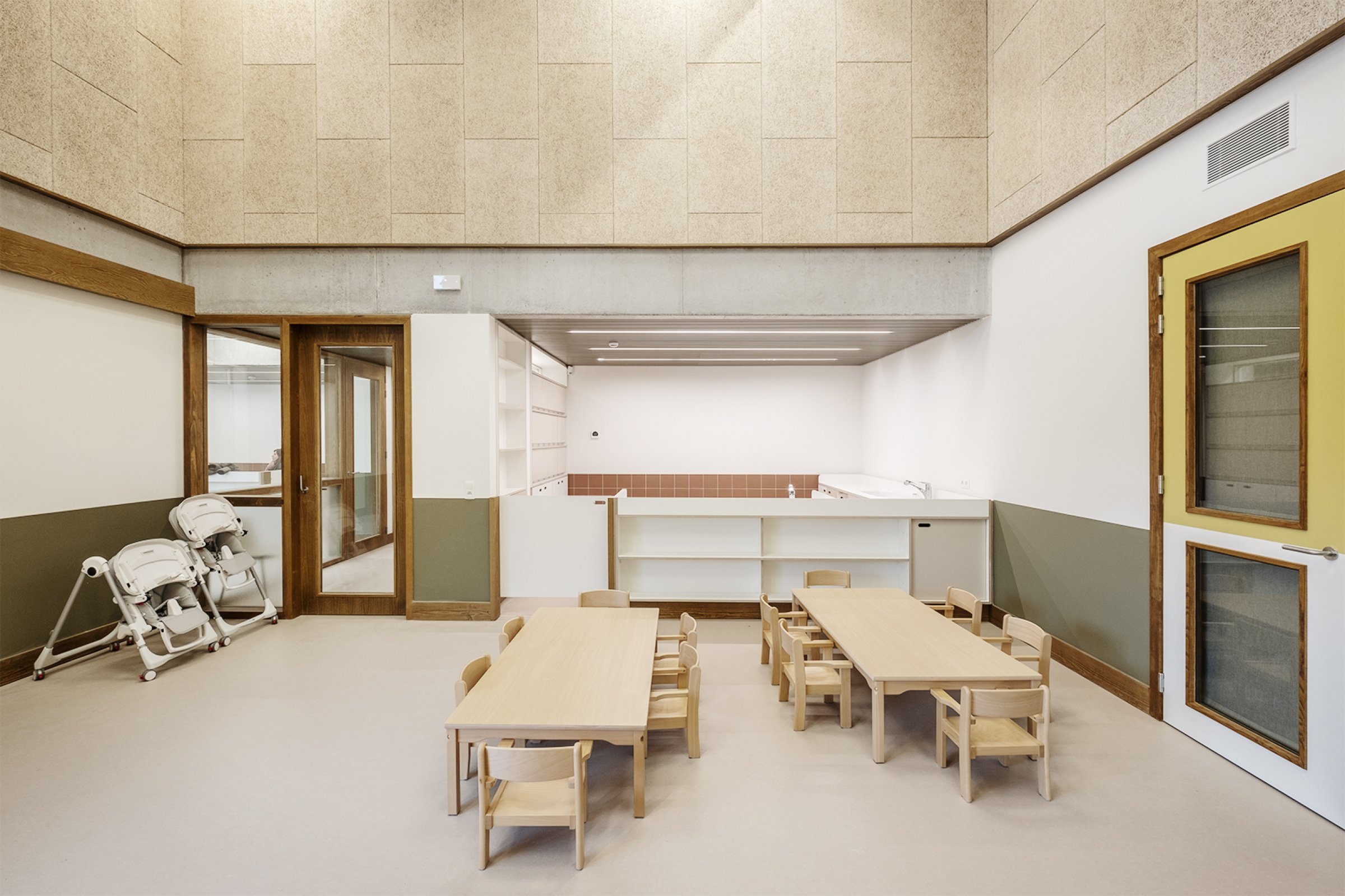 photography Nick Claeskens, Tom Verstraeten