Sunday 6/5/2018 from 10.00 to 17.00 you can visit kindergarten & elementary school Het Vliegertje in Deurne during 'Open Wervendag'. More info on www.openwervendag.be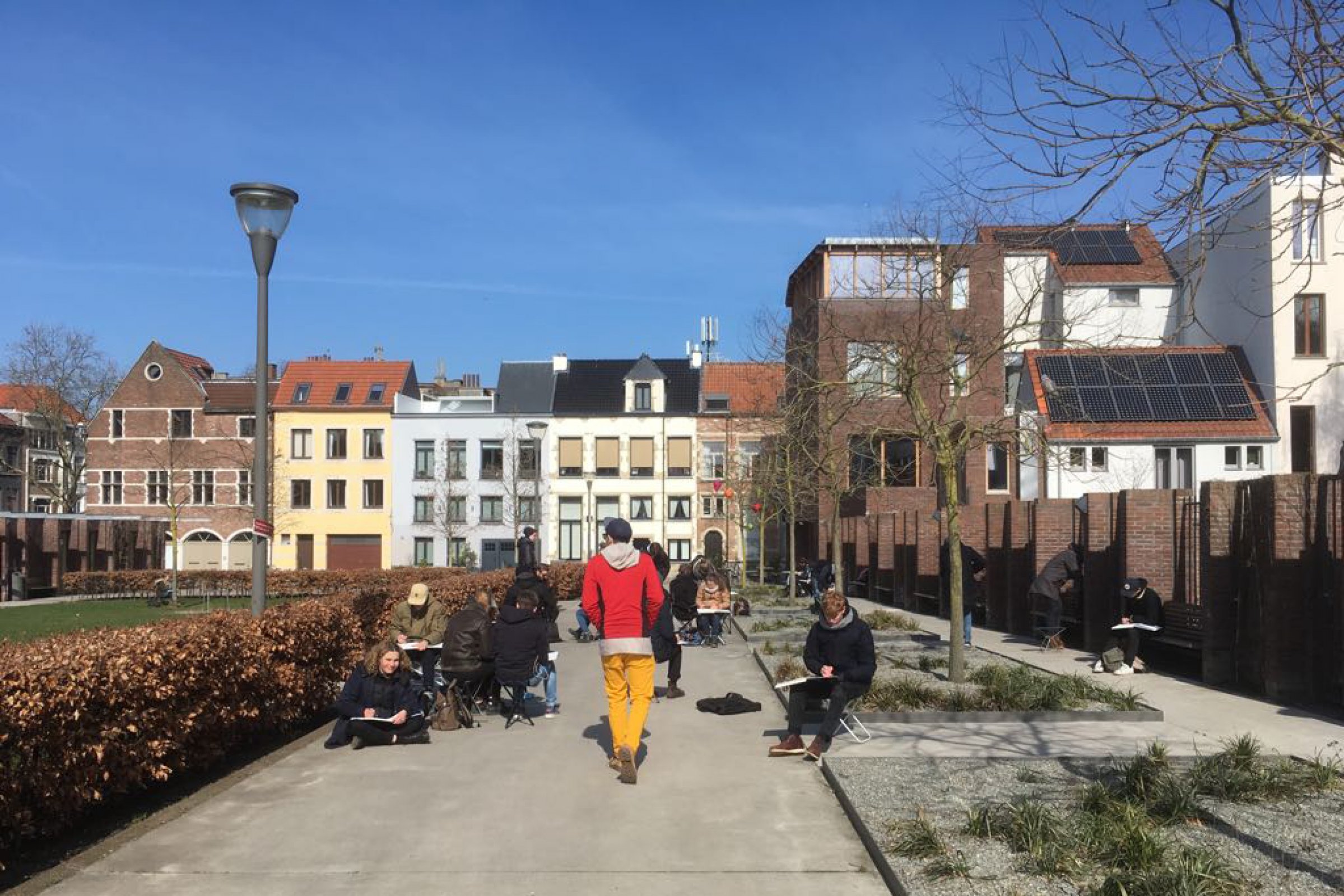 Zeichen exkursion RWTH Aachen
Olaf Koulen supervises students from RWTH Aachen University in learning to draw perspective with different techniques. The excursion of the "Lehrstuhl für Bildnerische Gestaltung" takes place in Antwerp for a week. Groups of students observe and draw on site and take inspiration for their architectural assignments at the university.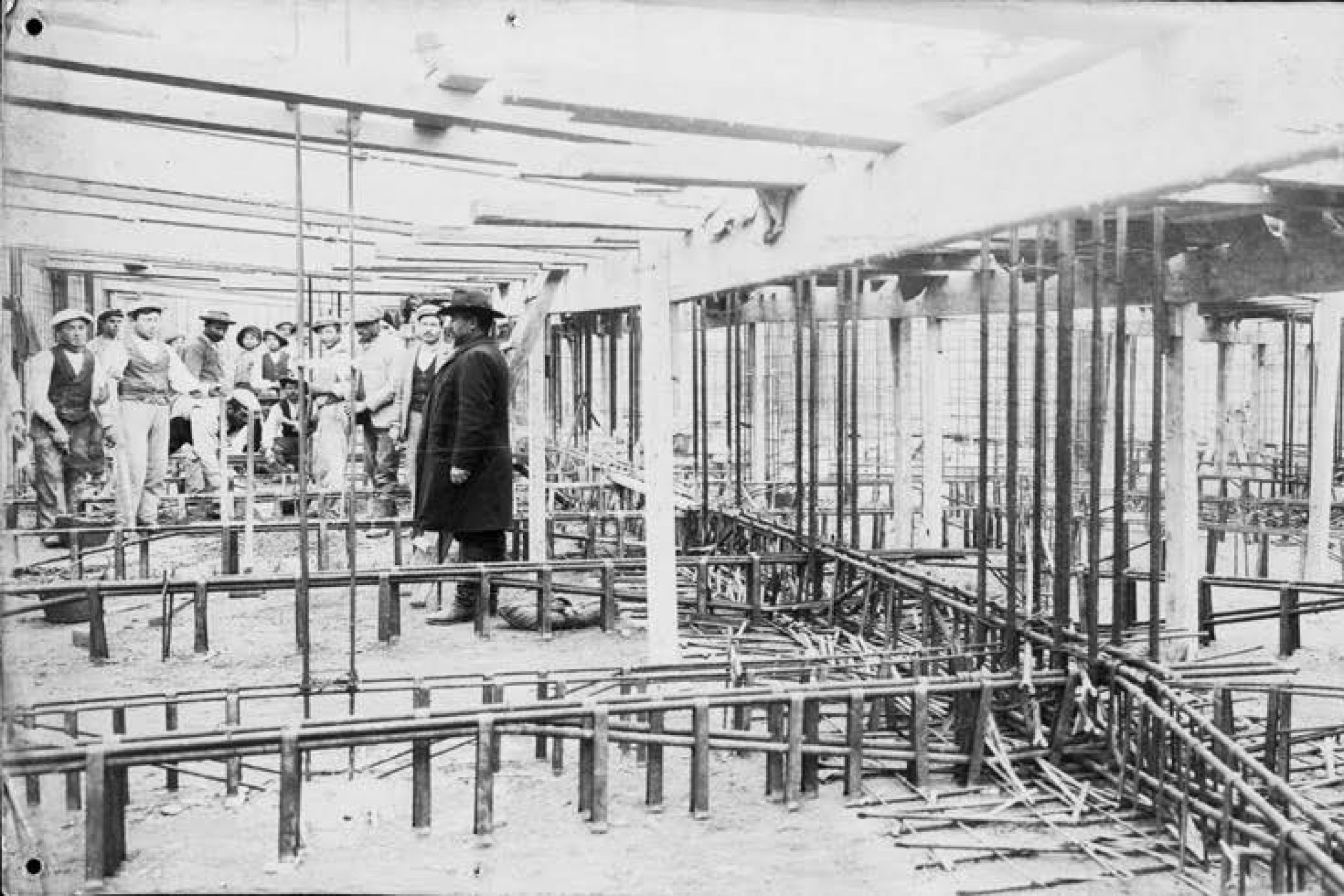 Tectonics and materiality: vocabulary and syntax of the architect
Lecture BULK architecten – Koen Van Bockstal
20/03/2018 20.00 h Antwerp University, Aula R.008, Rodestraat
This series focuses on architecture as 'material culture', and how concrete choices in materiality and construction determine the formation and development of ideas. The lecture series invites a number of architects whose work contains a marked material quality, in order to be able to investigate the meaning of making architecture in times of industrial production and standardization.
Not so long ago the groundbreaking of school Het Vliegertje took place. The nursery school is in the lockup stage and the finishing touches are being put on the structural work at the primary school. The highest point of the building has been reached and so group Van Roey invited us to the Maypole celebration.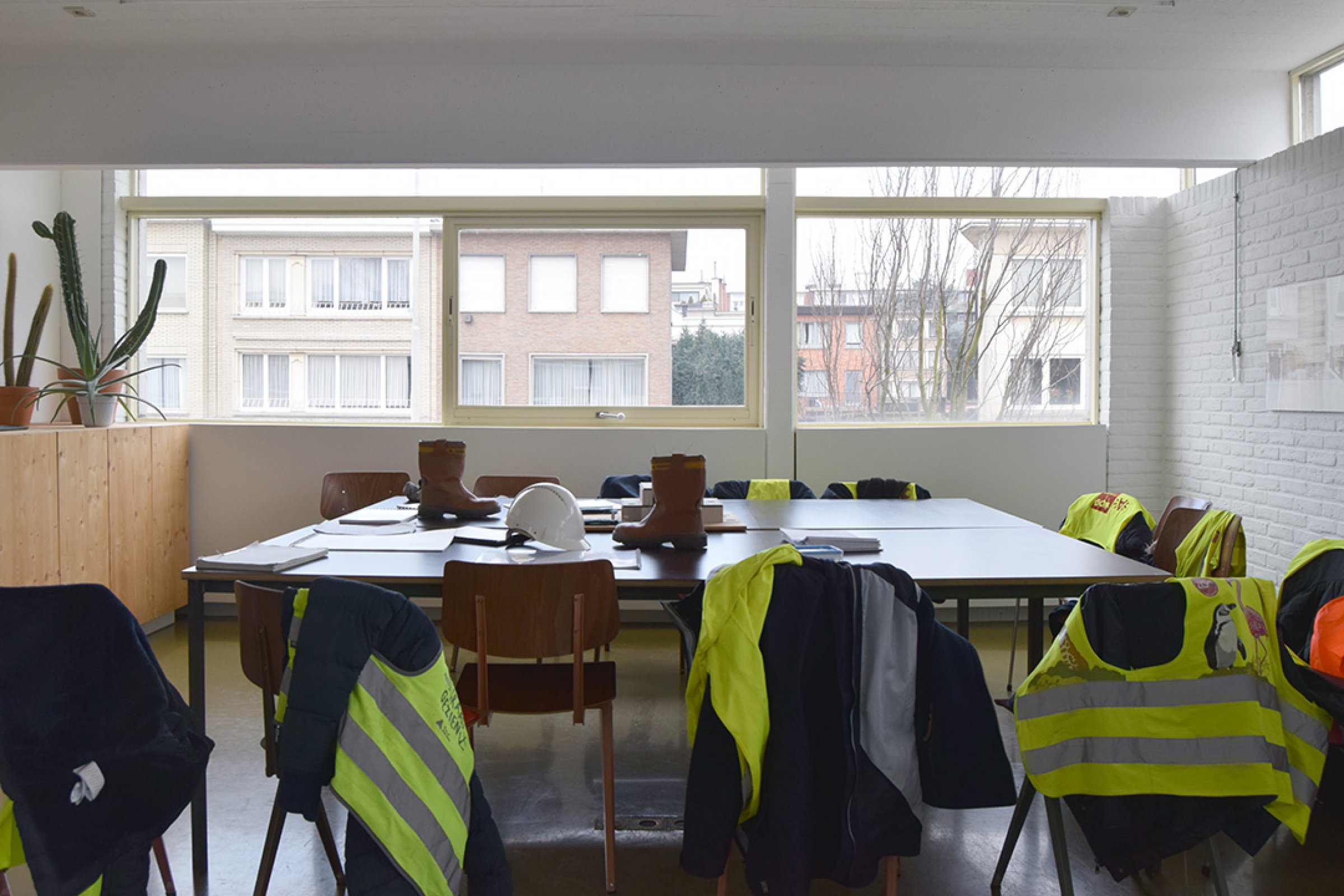 Primary school visit
Class 6B of primary school Mariagaarde visited BULK with a lot of interest in architecture and the profession of architect.
The demolition of the Uyttenhove meeting center started today, with crane and wrecking ball. The current buildings are to be replaced by a new multifunctional meeting center. Watch a video here.
Article on the Pension Van Schoonhoven Day and night shelter for the homeless on Antwerp City Architect website (Dutch).
The columns and laminated beams of the cafe and terrace are put in place.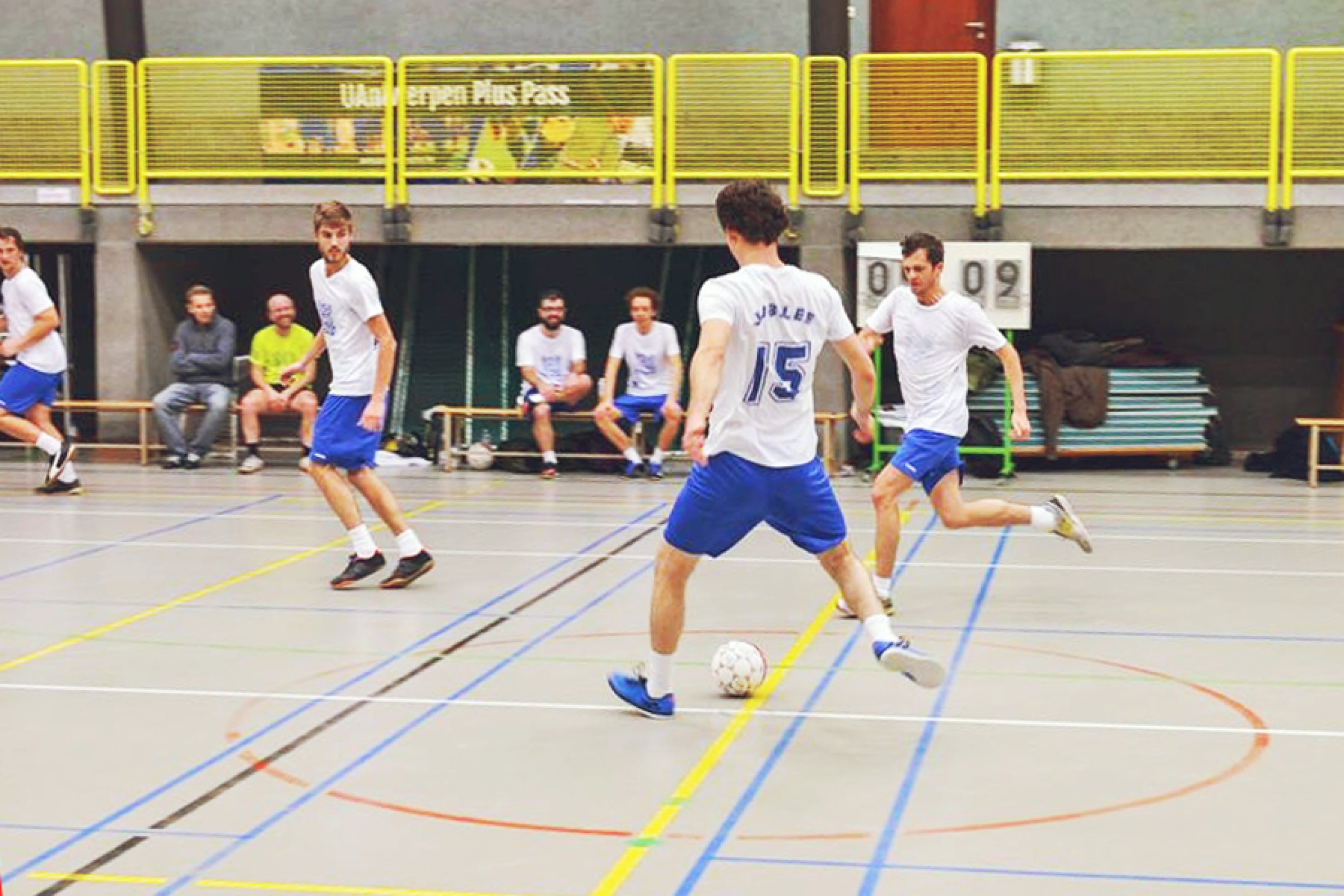 ARCHIGOLDCUP
BULK puts their best players on the field for the annual Archigoldcup indoor football competition.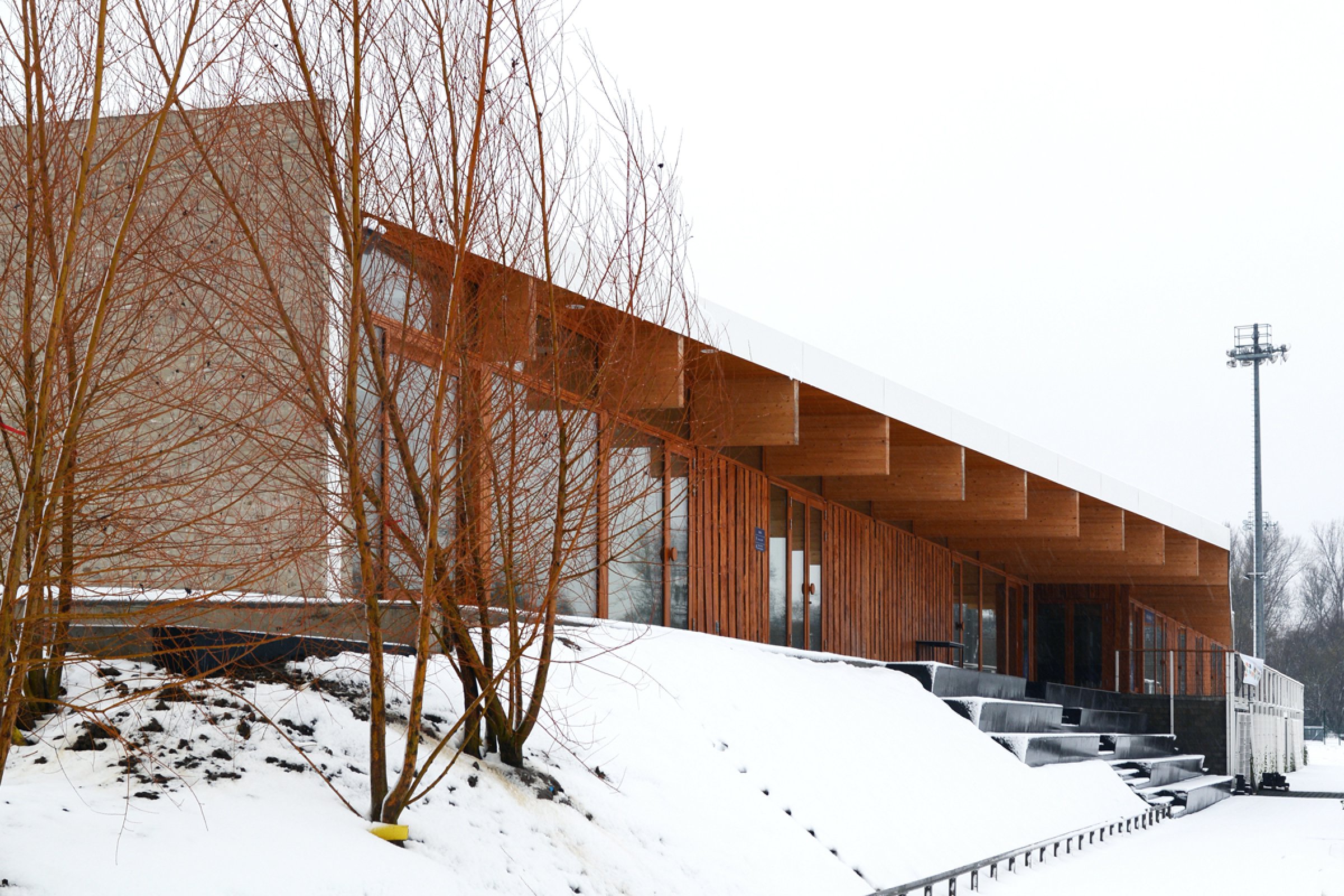 ​BULK wishes you happy holidays and a cheerful and inspiring new year!
BULK wishes you happy holidays and a cheerful and inspiring new year! Our offices will be closed from Friday 22 December 2017.
We will be available again from 8 January 2018.