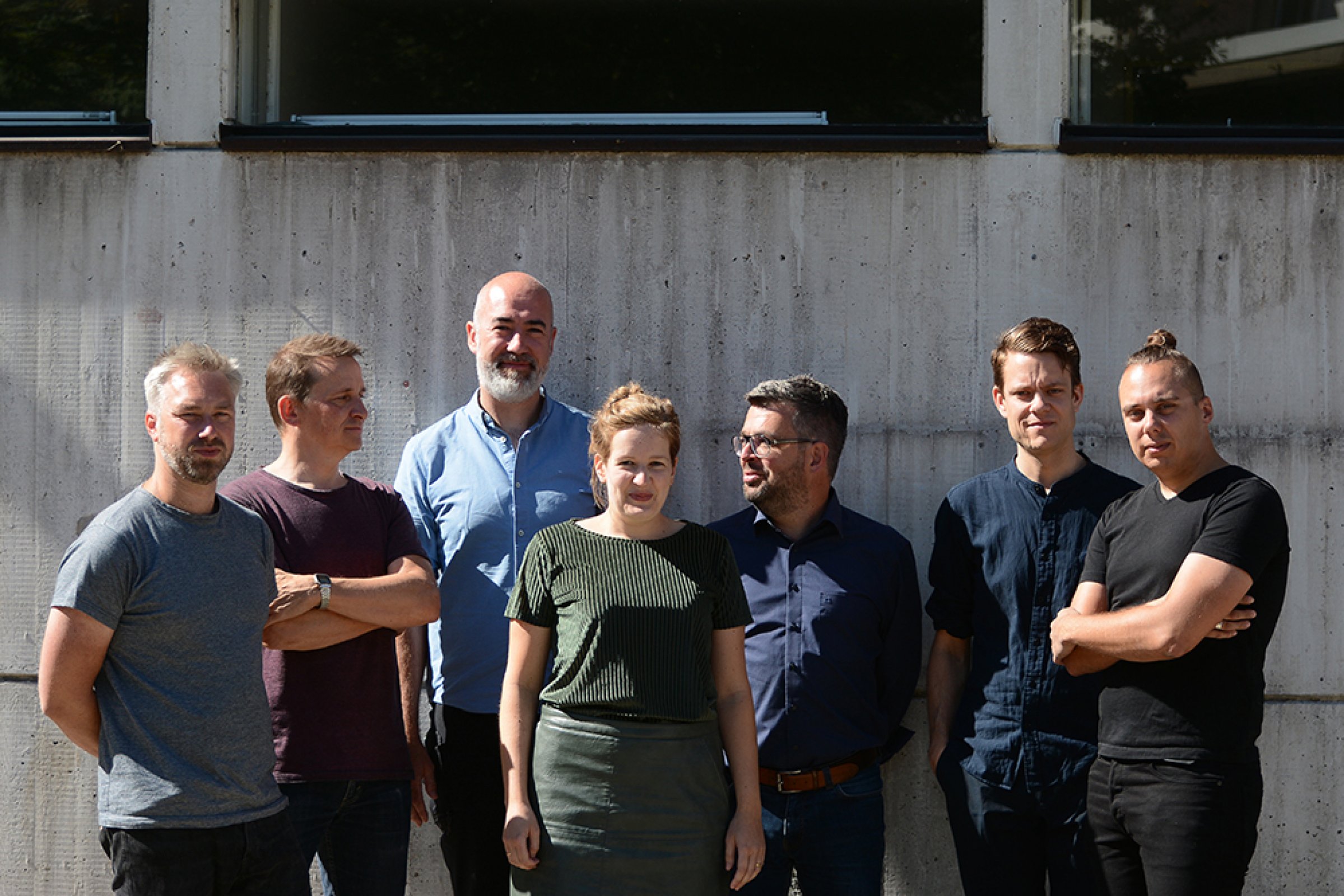 BULK/KLUB expands!
We are pleased and proud to announce that Eric Henrist, Jasper Ponjee, Annick Verhaegen and Tom Verstraeten will be joining our office as junior partners.
Dimitri Leue brings Braem's work 'The Ugliest Country in the World'. Steven Taelman works with melodies and compositions from 1968. The photographs by Filip Dujardin show how Belgium is 'beautiful in being ugly' but also 'ugly in being beautiful'. BULK creates a decor as a sample card for the rest of the world, a sample of architecture.

Info & tickets : deSingel.be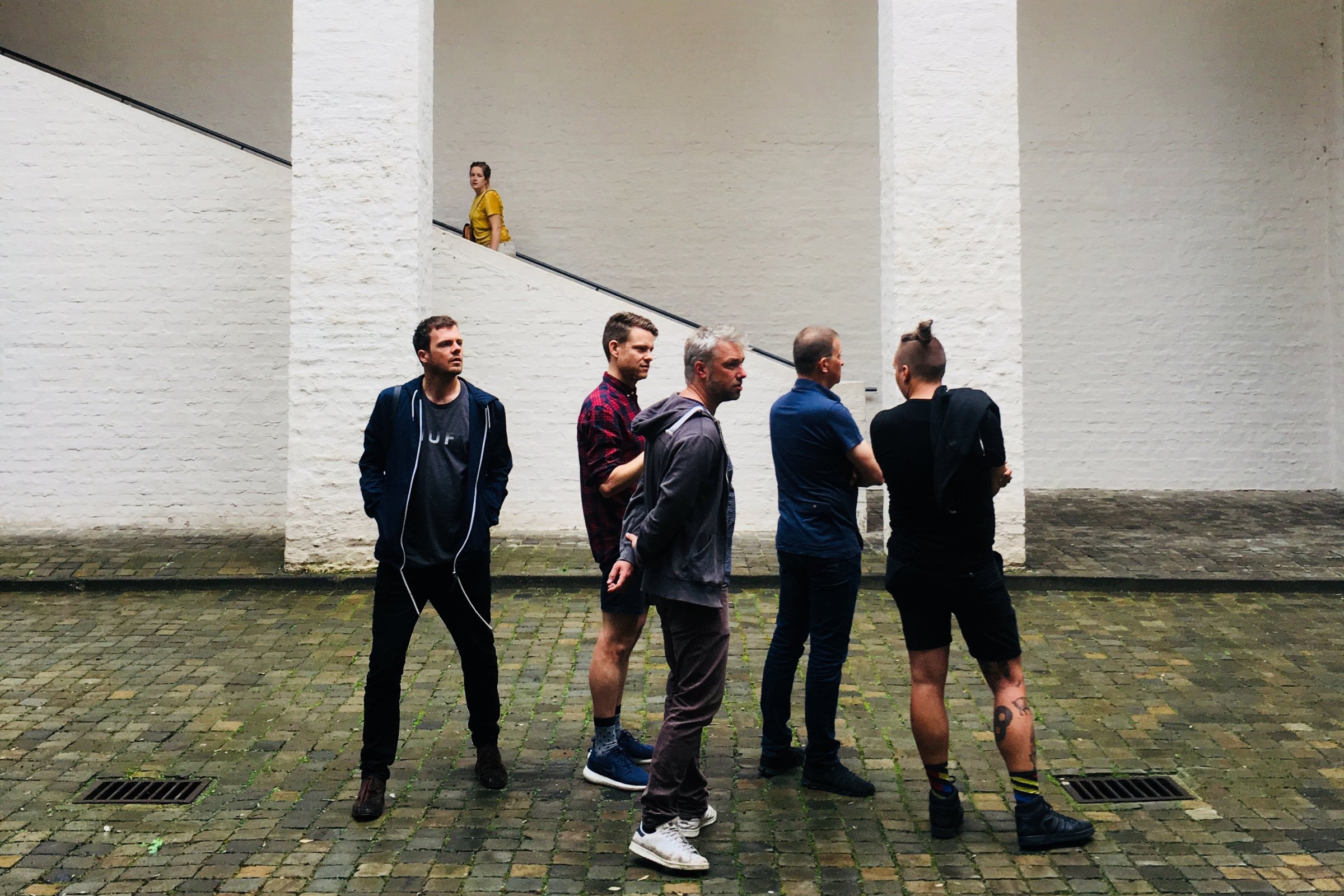 BULK-trip
BULK team stayed in Voeren for the weekend. With excursions to Maastricht, Aachen and Vaals.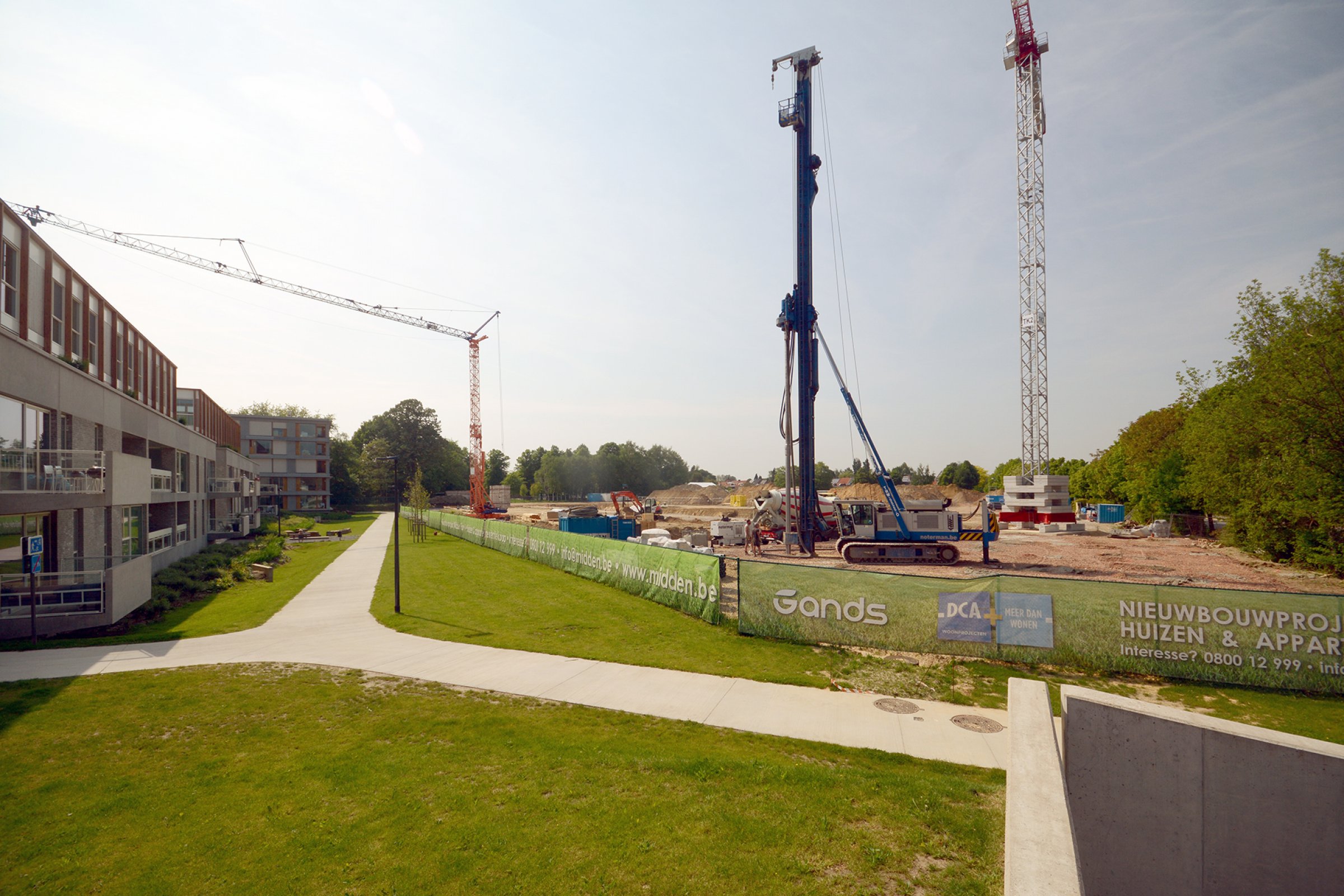 Midden Fase 2
Construction of the second phase for Midden in Boechout has started. Construction of 28 stacked houses in two volumes, house with 19 dwellings for people with disabilities and underground parking.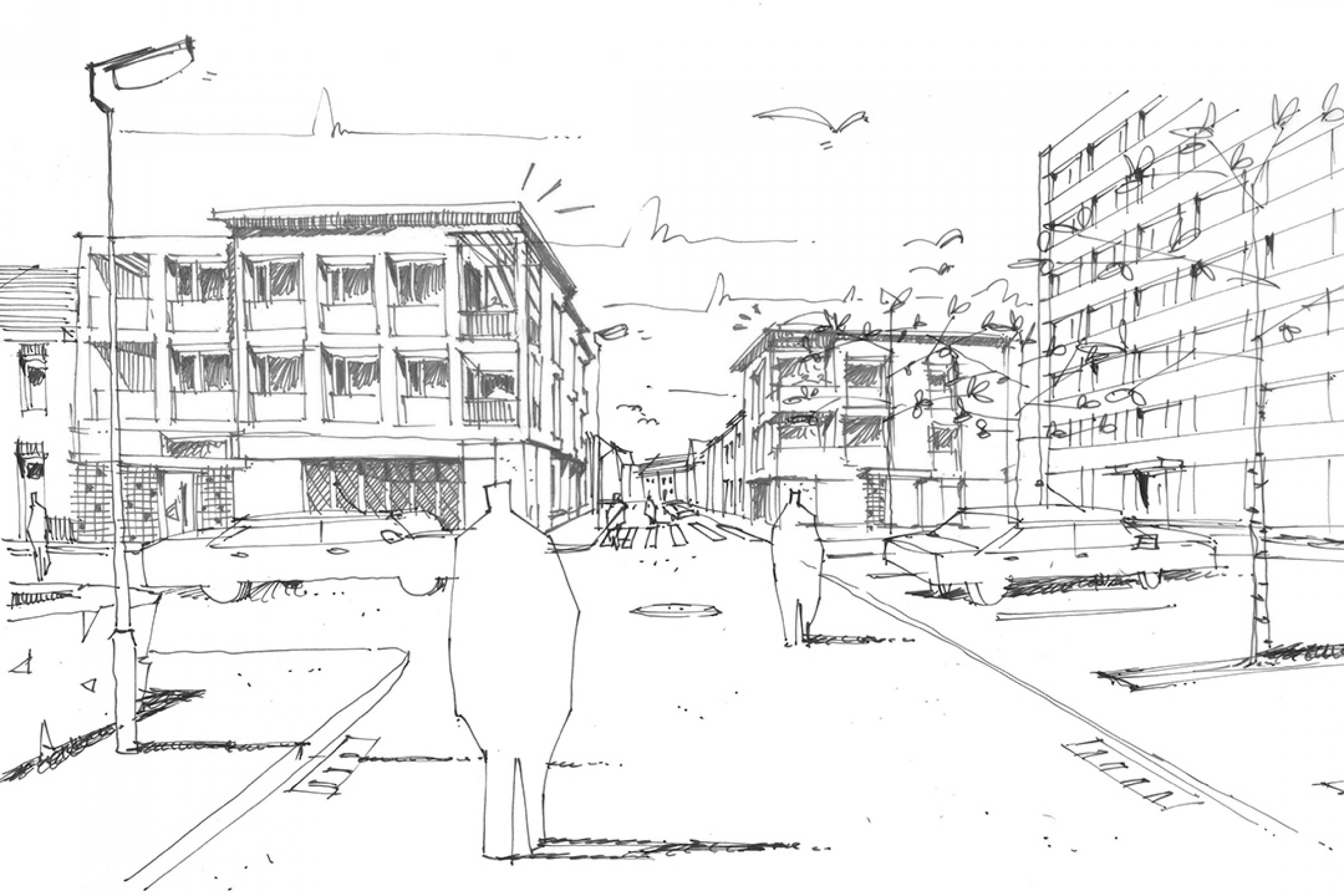 Niel Edward Claessenstraat
Design proposal for residential corner building in Niel selected on behalf of De Ideale Woning.
Sunday 6/5/2018 from 10.00 to 17.00 you can visit kindergarten & elementary school Het Vliegertje in Deurne during 'Open Wervendag'. More info on www.openwervendag.be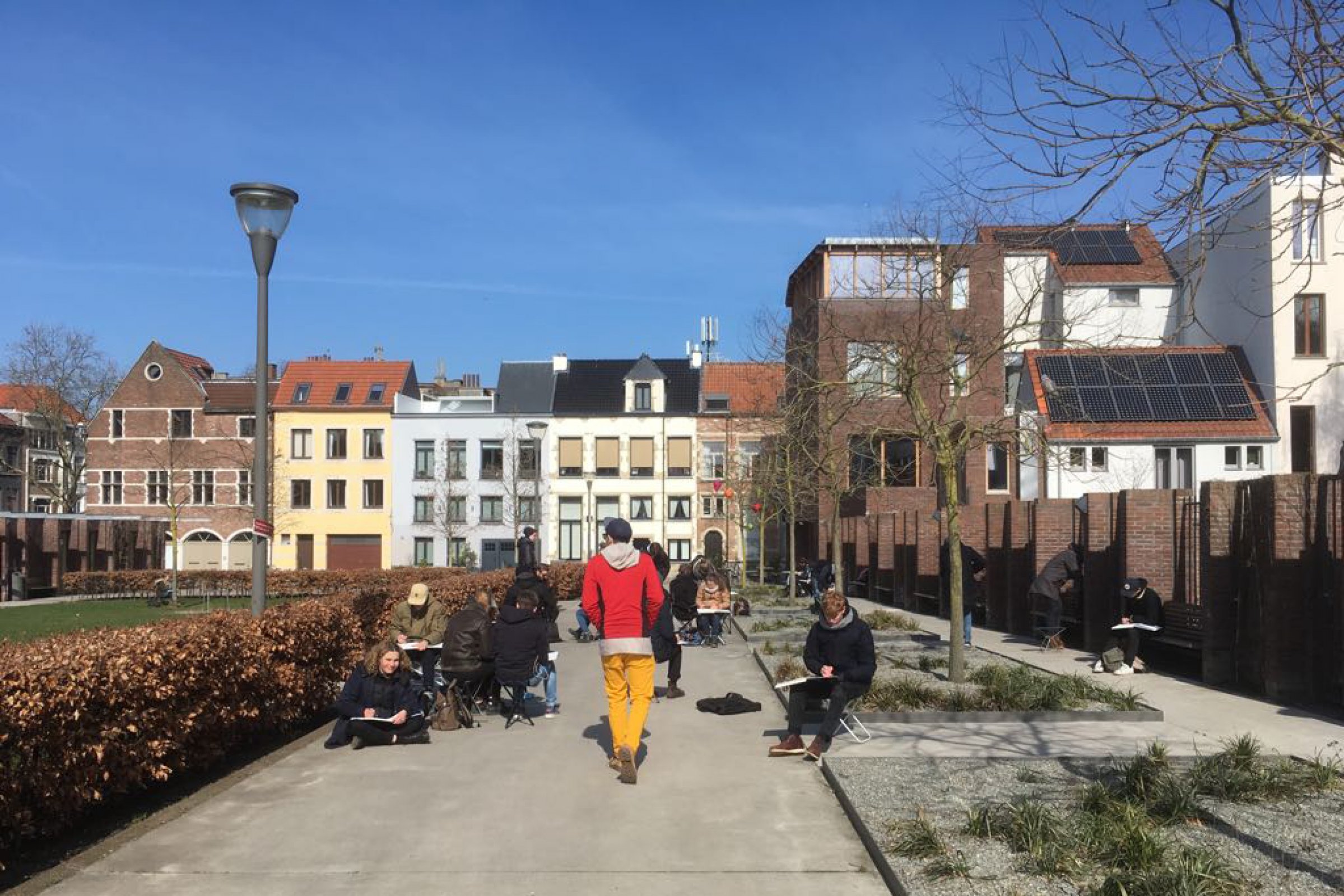 Zeichen exkursion RWTH Aachen
Olaf Koulen supervises students from RWTH Aachen University in learning to draw perspective with different techniques. The excursion of the "Lehrstuhl für Bildnerische Gestaltung" takes place in Antwerp for a week. Groups of students observe and draw on site and take inspiration for their architectural assignments at the university.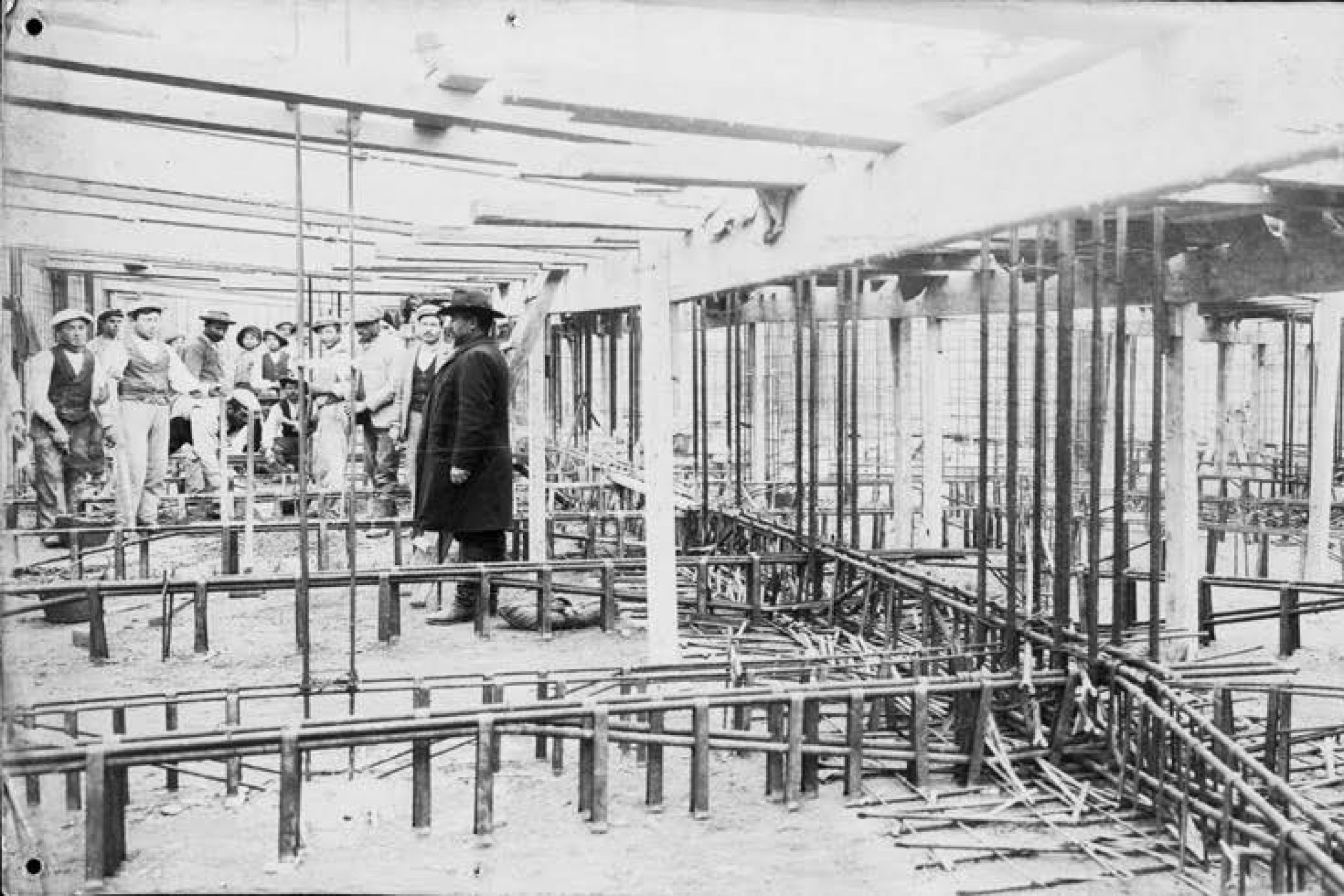 Tectonics and materiality: vocabulary and syntax of the architect
Lecture BULK architecten – Koen Van Bockstal
20/03/2018 20.00 h Antwerp University, Aula R.008, Rodestraat
This series focuses on architecture as 'material culture', and how concrete choices in materiality and construction determine the formation and development of ideas. The lecture series invites a number of architects whose work contains a marked material quality, in order to be able to investigate the meaning of making architecture in times of industrial production and standardization.
Not so long ago the groundbreaking of school Het Vliegertje took place. The nursery school is in the lockup stage and the finishing touches are being put on the structural work at the primary school. The highest point of the building has been reached and so group Van Roey invited us to the Maypole celebration.